1. Overview of German tourist objects
As we know, You will always hear about Germany in world football matches or in the German league. This country which is rich in cultural heritage is indeed very attractive to many foreign tourists to come. When you vacation in Germany, you will find many places of history, culture, and stunning natural beauty. In this country, there are many historic cities as well as stunning natural beauty. Therefore, there is no doubt that Germany is a country that foreign tourists must visit during the holiday season.
Germany offers many tourist attractions for everyone. So if you like art tourism, you can visit Munich, Frankfurt, or Hamburg, while those who are looking for nature-themed tourist attractions, can visit the Bavarian Alps, the Black Forest, or the amazing Rhine Valley. If you are planning a vacation in Germany, you can see some popular tourist attractions such as those we recommend. Hopefully, this review can add to your vacation tourism object treasury. Happy holidays and enjoy the beauty of Germany, and welcome to our review!
Kastil Neuschwanstein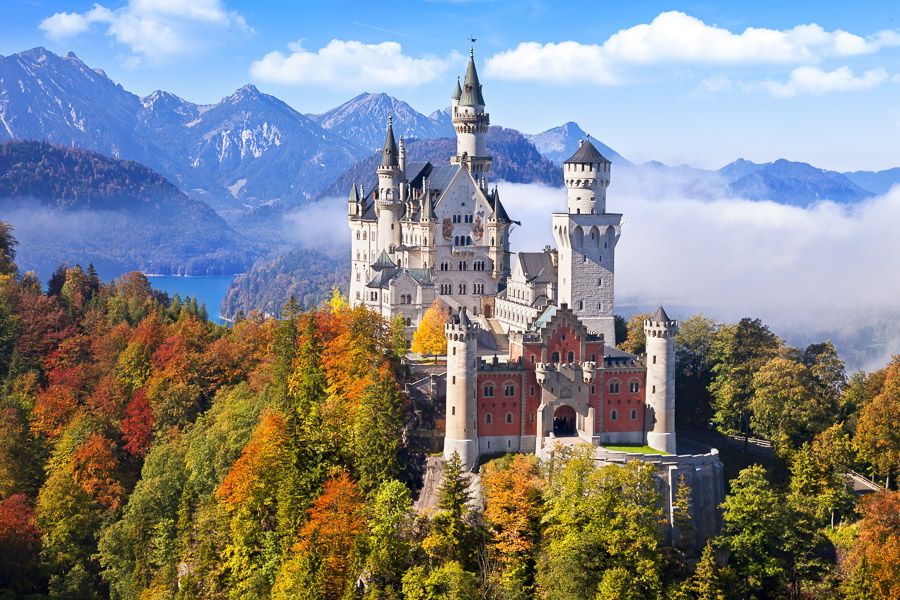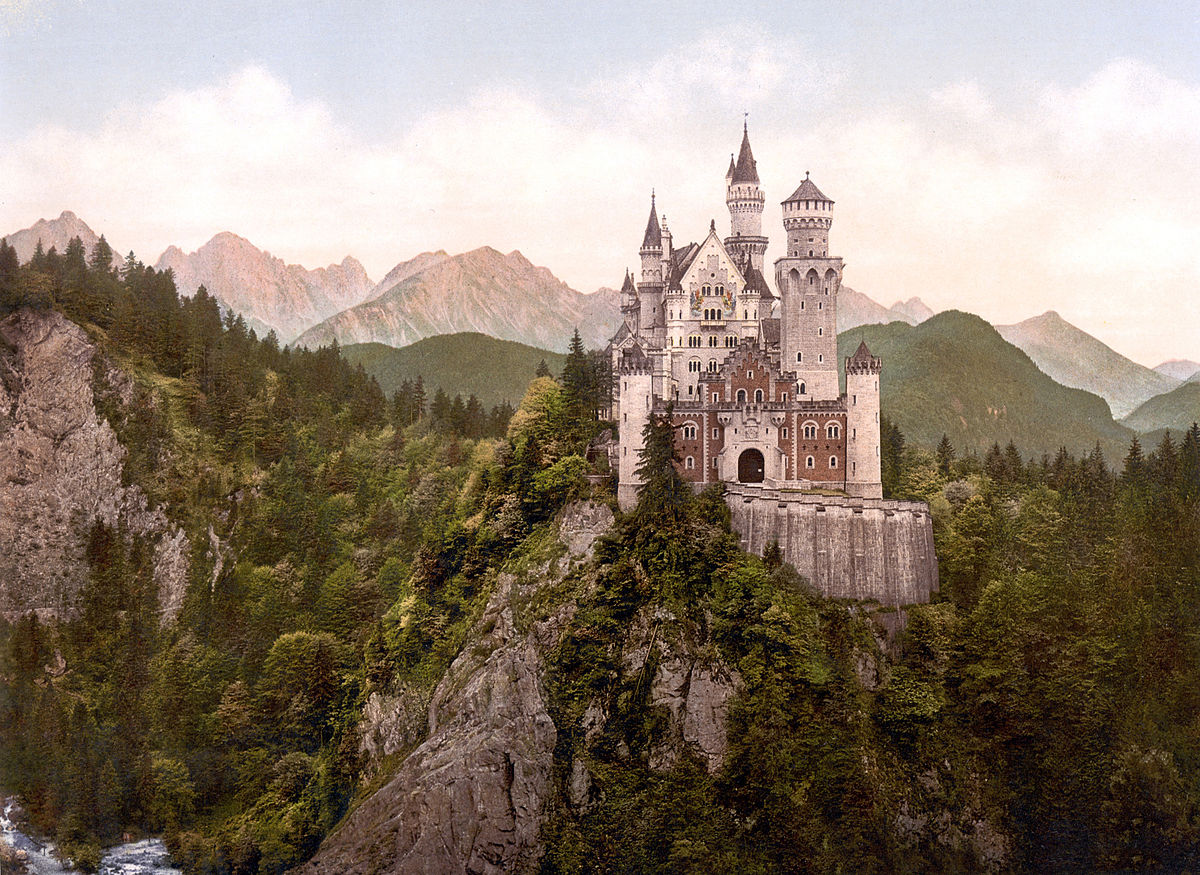 A popular tourist attraction in Germany that you must visit is Neuschwanstein Castle in the old town of Füssen. This beautiful small town is located between the Ammergau and Allgäu Mountains and is an Alpine resort for winter sports. In this city, there is Neuschwanstein Castle which is the most famous royal palace in continental Europe. This castle is similar to the fairy tales we always watch in cartoons.
This magnificent castle built by King Ludwig II of Bavaria has many towers and was the inspiration for the world-famous castles of Walt Disney's theme parks. In this castle, you can explore the luxurious interior of the Throne Room, and Singers' Hall as well as the beautiful scenery, which surrounds this castle. Its location on a hill makes it more comfortable for you to enjoy the beautiful views of the mountains in Germany. If you plan to take a vacation to Germany, you must visit popular tourist objects in the world.
Königssee Lake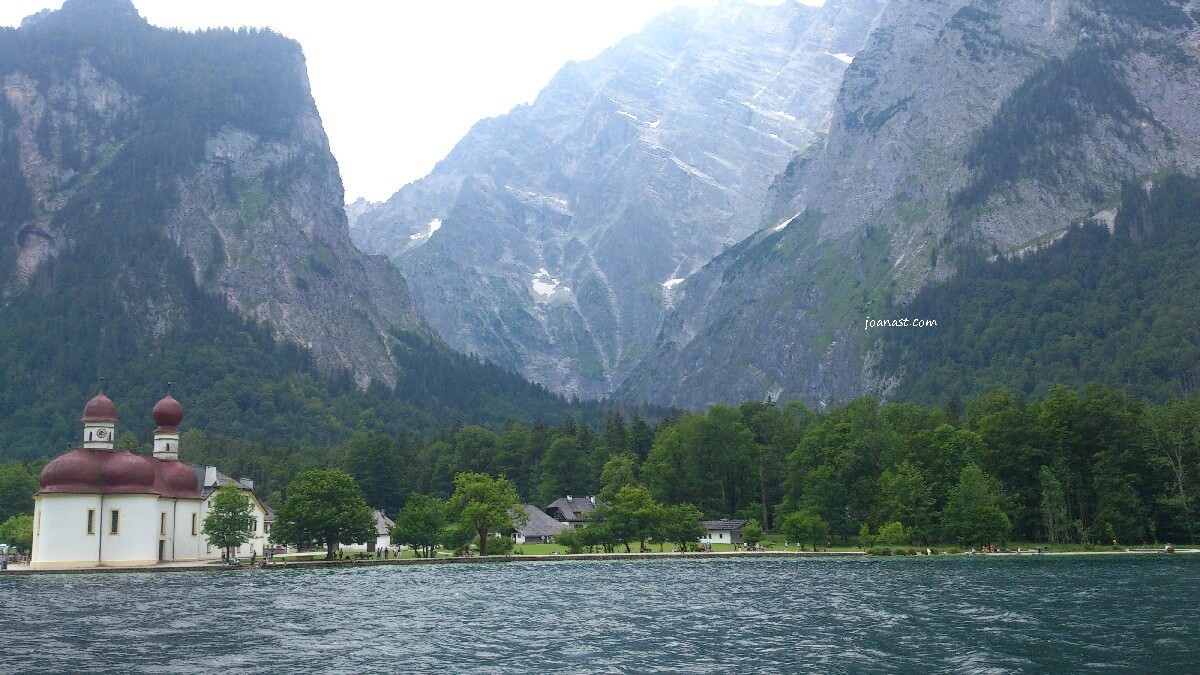 Next, we review the favorite tourist object in German, namely the lake which has been named a world heritage by UNESCO. This lake is one of the tourist attractions in the world that you must visit, Königssee, which can be translated as "King's Lake" is located near Salzburg, and is a suitable place for hiking and cycling activities because it has wide enough paths.
On Lake Königssee, you can take a stroll while enjoying the stunning views of the lake and the surrounding mountains. Additionally, take a boat trip to the 17th-century St Bartholomew's Pilgrimage Chapel, at the south end of the lake. Apart from that, heading to the Obersee is also an activity that you should not miss. Then near this lake, there is also the city of Berchtesgaden which is famous as a beautiful tourist town and one of the most popular mountain resorts in the Bavarian Alps. Some of these things make this lake a must-visit, especially for those of you who like nature-themed tourist attractions. Therefore, complete your holiday trip to this place. To make your vacation even more memorable.
Moselle Valley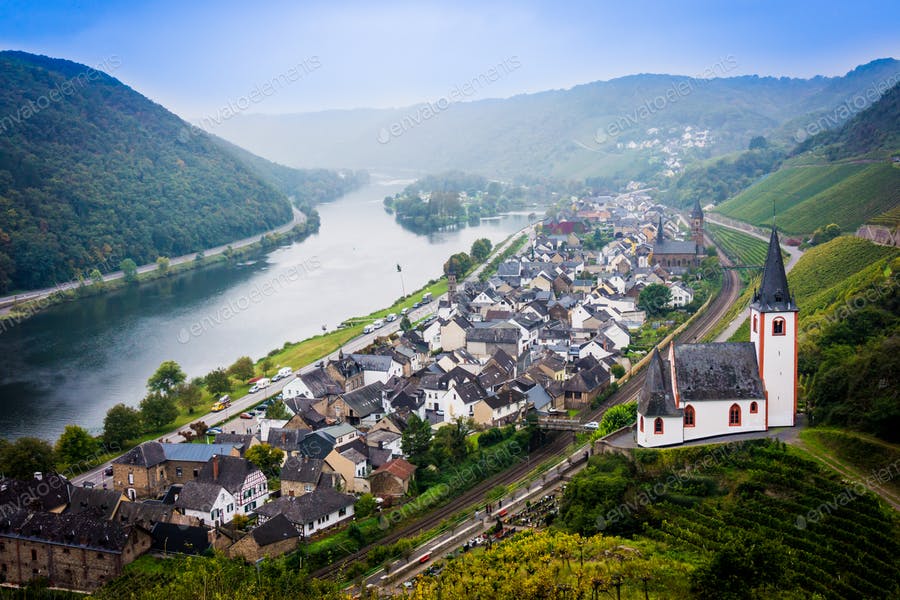 This one tourist object looks very interesting. This place is the Moselle Valley and is known as a popular tourist spot in Germany and must be visited during the holiday season. The valley is home to many beautiful terraced vineyards, medieval villages, and majestic hilltop castles.
This place is one of the best white wine-producing regions in Germany. This is the right tourist spot to temporarily forget your busy work by exploring its culture and tasting delicious wine. The valley also offers beautiful sights, such as the town of Cochem with its towering castle and a quaint riverside promenade, the sleepy village of Beilstein, and the town of Art Nouveau. Plan your vacation to visit the Moselle Valley to see its natural beauty.
Bamberg city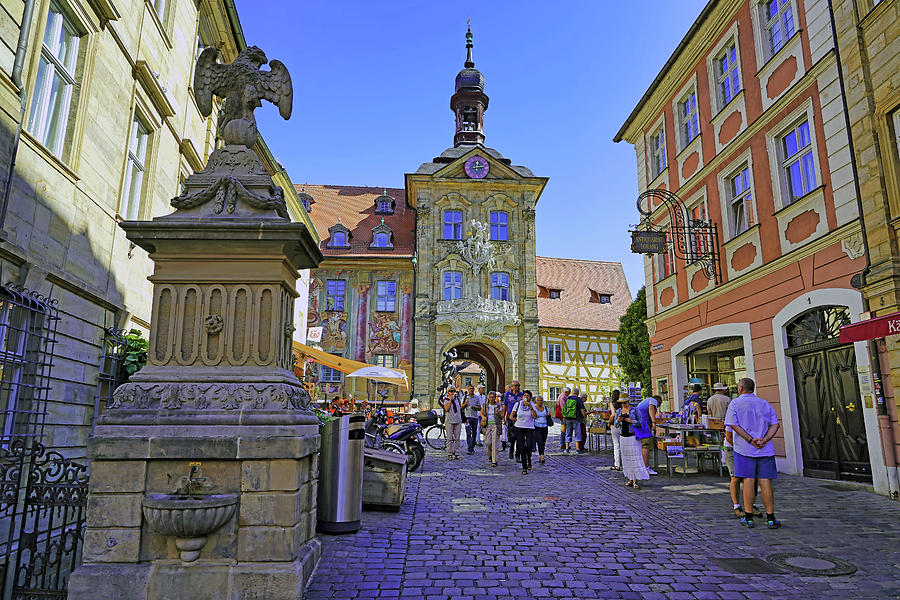 If you are a person who enjoys visiting historic places, this Bavarian City is home to some of the most interesting architectural landmarks in Germany. With its classic-style building design, it attracts many tourists to come to visit this place. In this city, there is the popular Altes Rathaus, or town hall which sits in the middle of a bridge spanning the River Regnitz, and the interior is decorated with extraordinary frescoes.
The atmosphere in the city of Bemberg is very calm, so it is perfect for those of you who want to visit tourist attractions where you can relax and calm your mind. The calm and comfortable atmosphere makes this city increasingly favored by local and foreign tourists. If you are on vacation in Germany, don't forget to include the name of this city in the list of places you will visit. Happy holidays, hope it makes you happy.
Beautiful Berlin city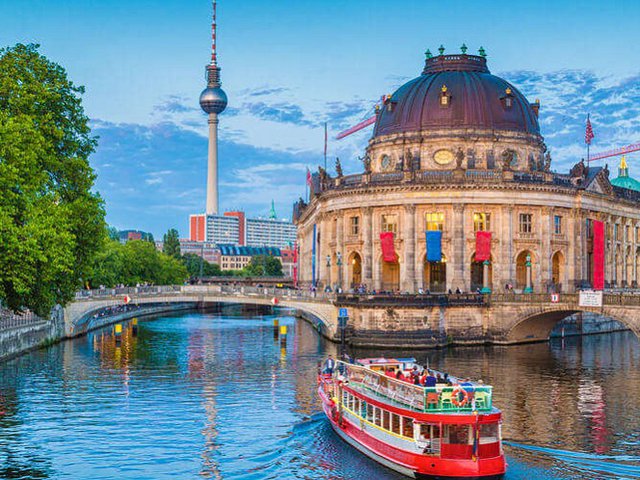 Tourist attractions in Berlin, Germany with cool photo spots above, we can include them in your mandatory visit to Germany. As you know, Germany is one of the countries in Europe that has unique natural and urban beauty and high artistic value. Therefore, it is not surprising that. So far, Germany has always been included in the list of European tourist visits that travelers should not miss. In addition, Germany itself is also known as a country with an important economic and political position in Europe.
Germany is also known as one of the countries in Europe with a history of the formation of the country that has had a major influence on the continuity of the world. Therefore, one of the attractive tourism sectors in Germany, including historical tourism, strongly supports tourists visiting this country. For that, we recommend Berlin as a German tourist object that you can visit.
Pergamon Museum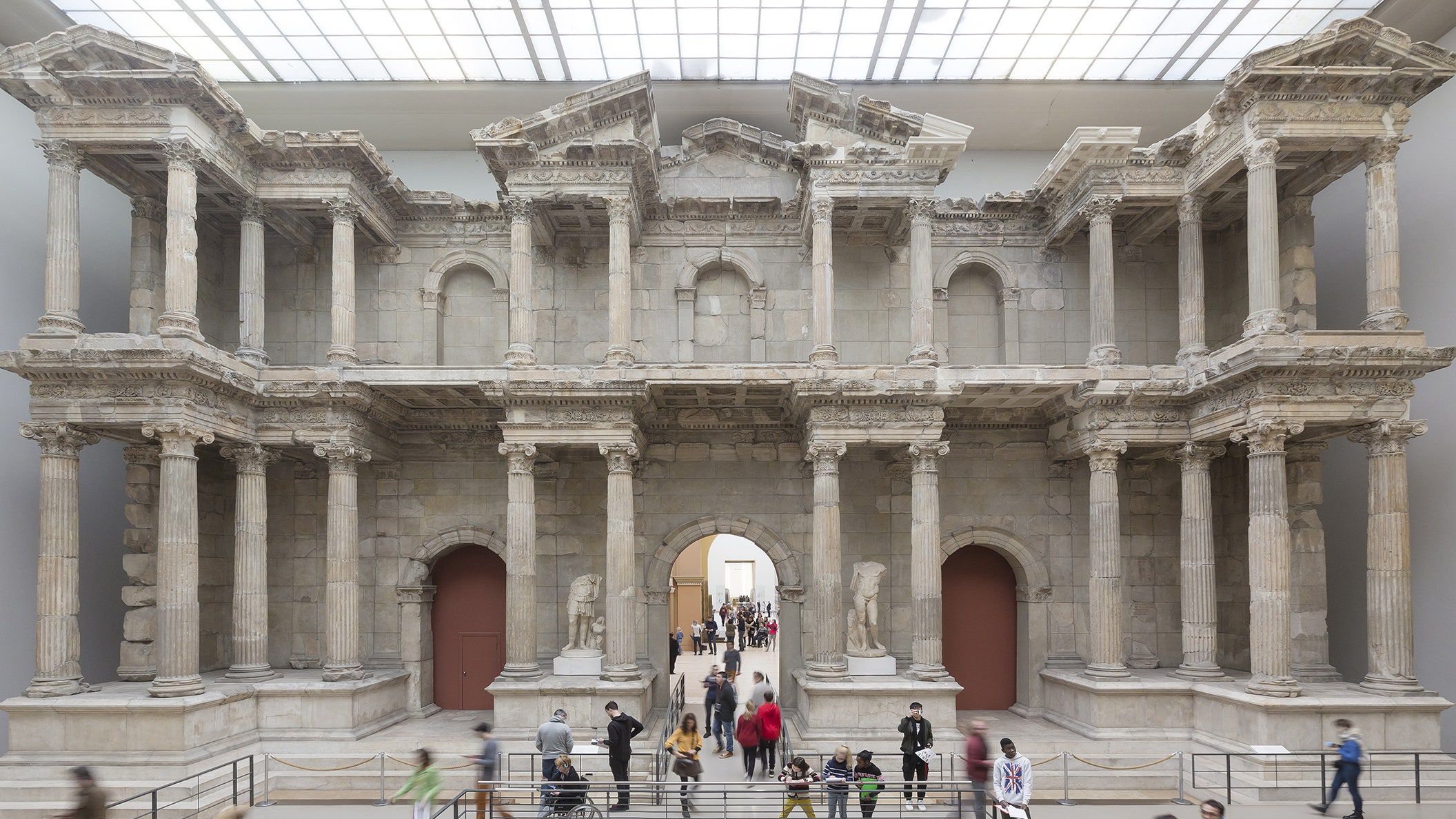 The next tourist object is the museum which is visited by many local and foreign tourists. The Pergamon Museum is one of the most popular museums in Germany. The museum building was built by Alfred Messel and Ludwig Hoffman which took 20 years, from 1910 to 1930.
This museum consists of three parts, namely the Antikensammlung, the Vorderasiatisches Museum, and the Museum für Islamische Kunst. Various collections of historical objects are contained in the museum, ranging from collections of jewelry to works of Islamic art. For those of you who are happy with collections of historical objects, you can visit this museum when you are in Germany.
Heidelberg old town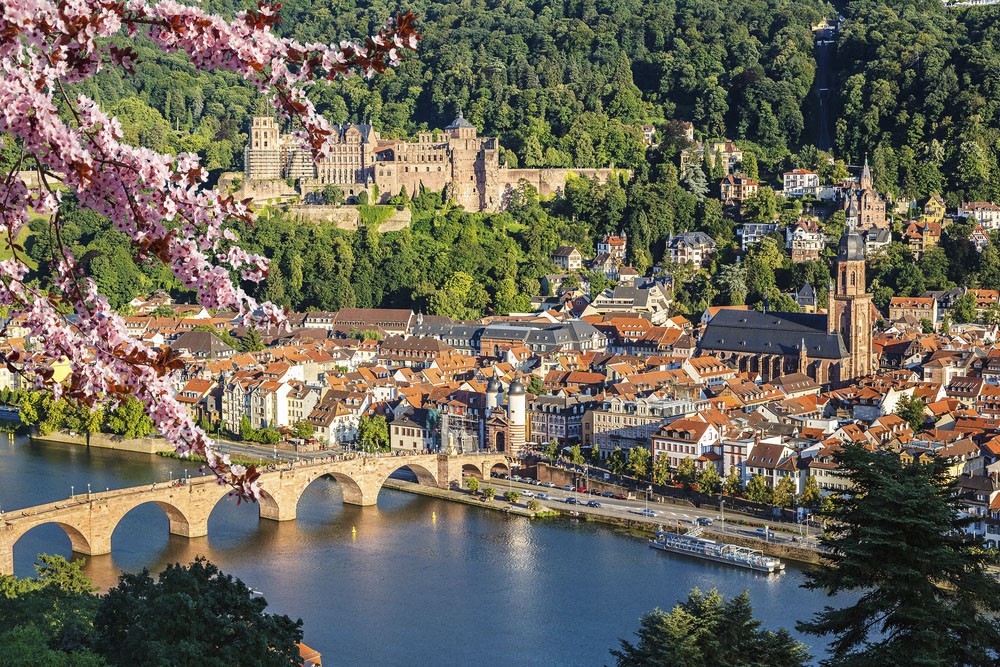 As we explained earlier. The trip to Germany was very pleasant. You can witness historical relics which are still preserved today. As you can see, this popular tourist attraction city which has always been a vacation spot for many people in the world is located in the beautiful valley of the river Neckar. Formerly, during World War II, the city of Heidelberg was spared from bombing and destruction so today you can enjoy the charm of its baroque buildings in narrow streets, beautiful houses, and the popular Heidelberg Castle. The city which is located on the edge of the river provides a pleasant atmosphere. You can go down the river by ferry to see the natural scenery. Well, immediately arrange your trip to visit the city of Heidelberg.
Lindau City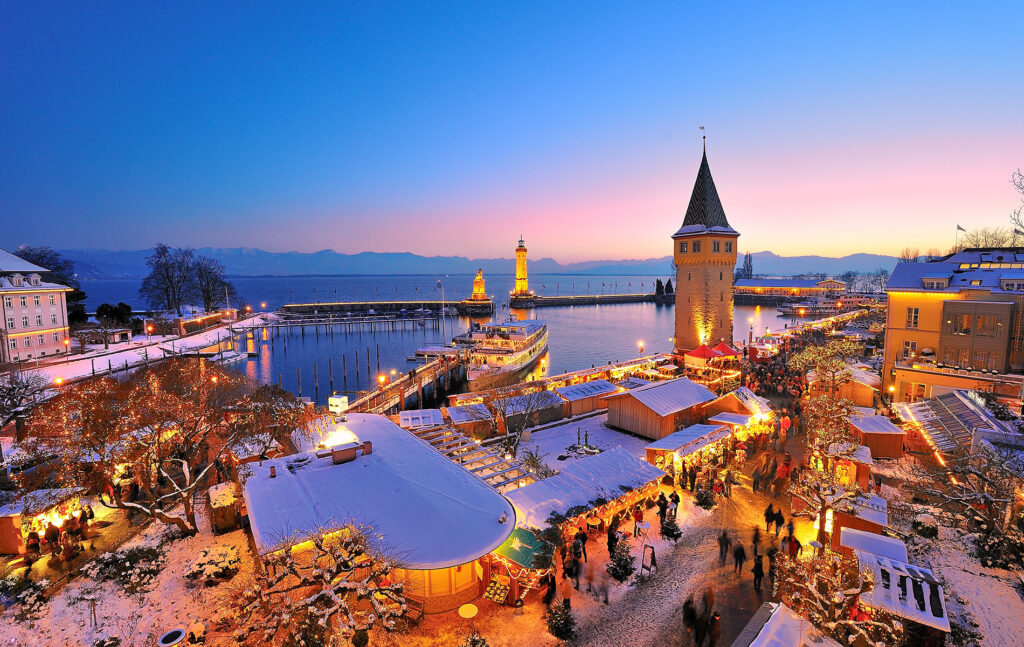 This tourist object looks beautiful and enchanting. This tourist object is known as Lindau, which is the best tourist spot in Germany and is located on Lake Constance. This city, which is rich in history, brings together various civilizations and extraordinary natural scenery. So many foreign tourists visit this city to capture their images.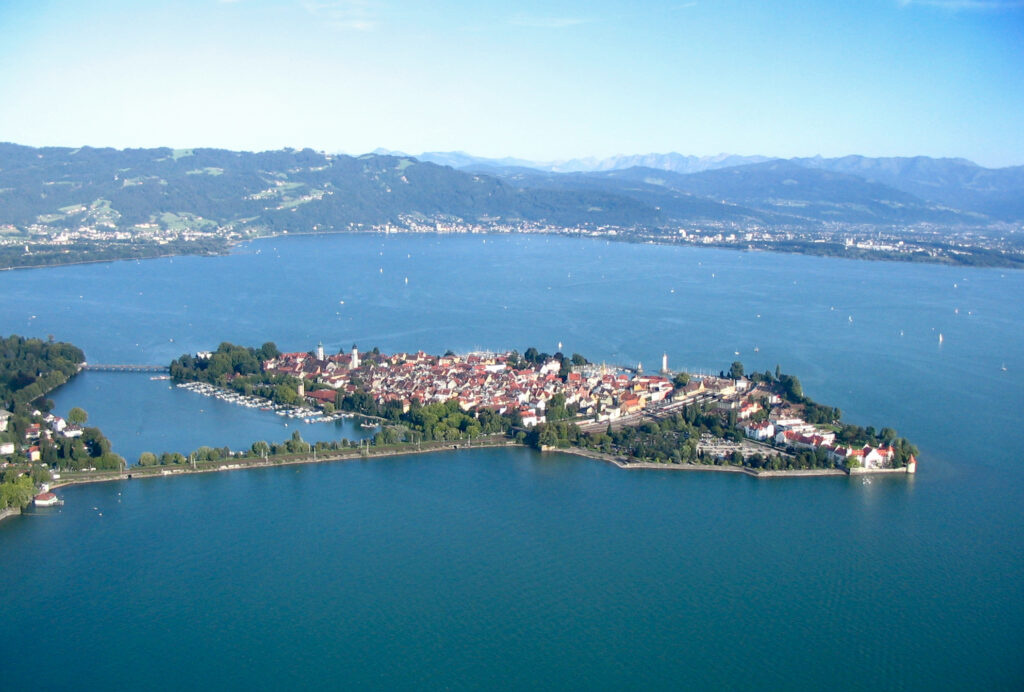 In addition, the city is also surrounded by lush green countryside, has many beautiful historical buildings, a very well-preserved medieval city center, and a famous harbor entrance. With all its beauty, this small town in the middle of the lake must be included in your list of visits to Germany during the holiday season. Hopefully, your trip will be very enjoyable.
Sylt Island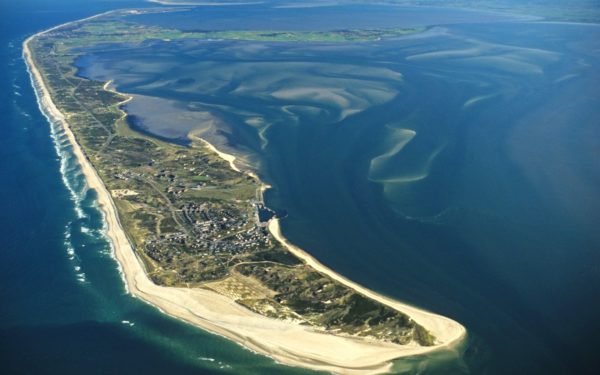 This one tourist object looks beautiful and enchanting. The Sylt tourist attraction is an island that has become a popular destination in Germany because it offers delicious culinary delights and adrenaline-pumping water sports activities. This island located off the northernmost coast of Germany offers beautiful beaches, Instagrammable sand dunes, and an impressive traditional lighthouse. In this place, you can rent a bicycle to go around the island, sunbathe, enjoy a typical German meal at a chili restaurant, see the sunset, and do many other fun activities. Therefore, you must include this one tourist object in your visit list to Germany.
Valley of the Rhine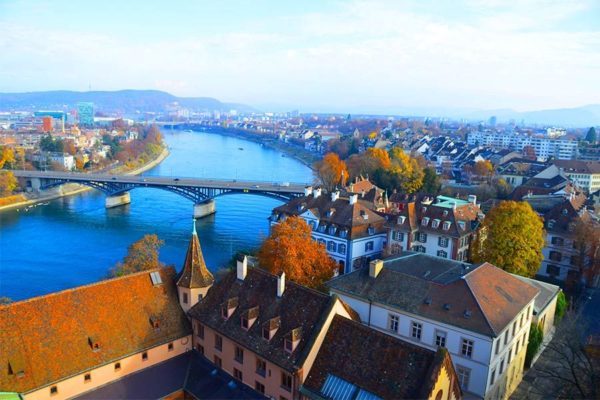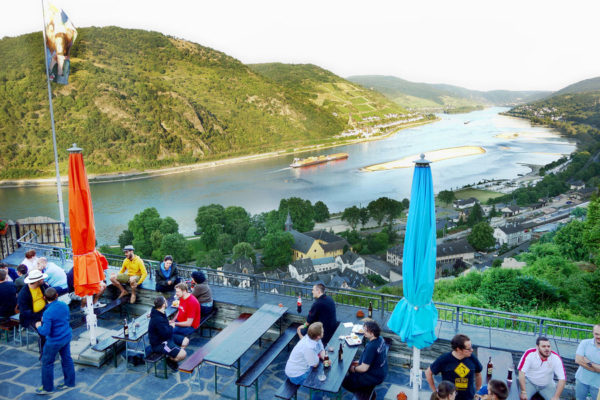 When you visit this place, you will be greeted with natural beauty that inspires an attractive cultural diversity to explore. In the Rhine Valley, you can enjoy the best quality local wine while admiring the beautiful natural scenery around. Apart from that, you can also take cruises that will take you to charming riverside towns and many historical palaces that you will never forget. Then, you can also enjoy culinary delights at a restaurant on the banks of the Rhine. That way, your tour will be very memorable and attached to your heart.
Schwerin Castle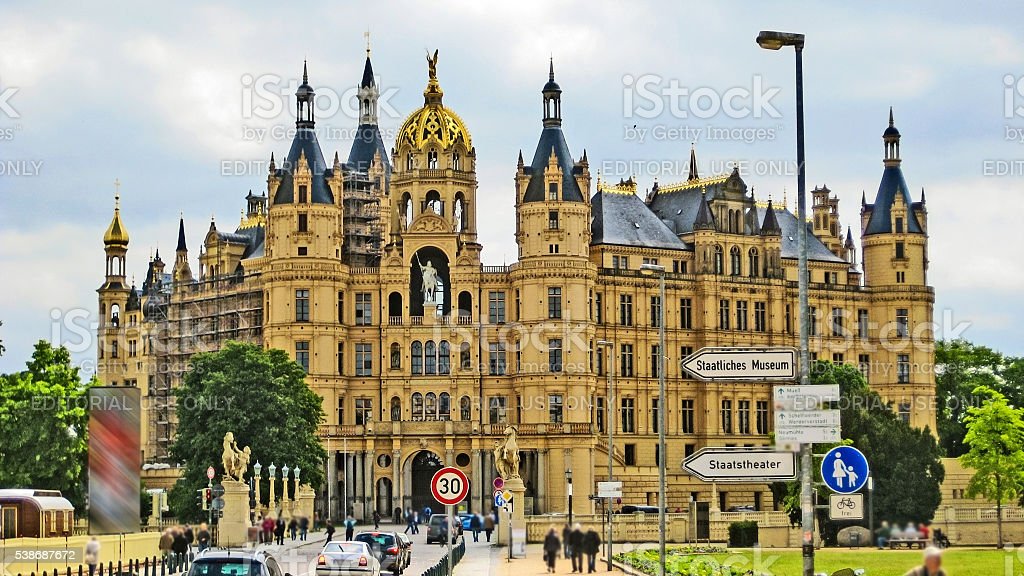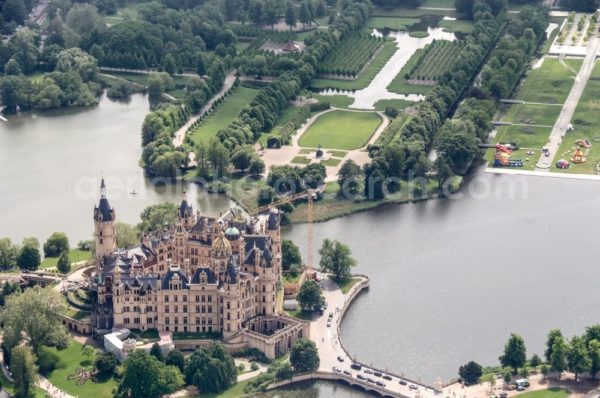 One of the popular tourist objects that have been used for shooting this film is located in the middle of Lake Schwerin. This castle in 2017 was used as a shooting location for popular box office films, namely Kingsman, and The Golden Circle. This is not surprising because the castle is a magnificent architectural masterpiece and there are 653 rooms and dozens of spiky towers soaring high.
The castle which is in the middle of Lake Schwerin also offers extraordinary views of the natural surroundings. This castle itself began to be built in the 14th century and became a tourist spot in Germany that you must visit. So for those of you who want to enjoy the historic heritage of the German nation, you can visit this place and at the same time see where the film was shot. With this review, we hope you will be interested in visiting this place. Happy holidays to Germany!
Zugspitze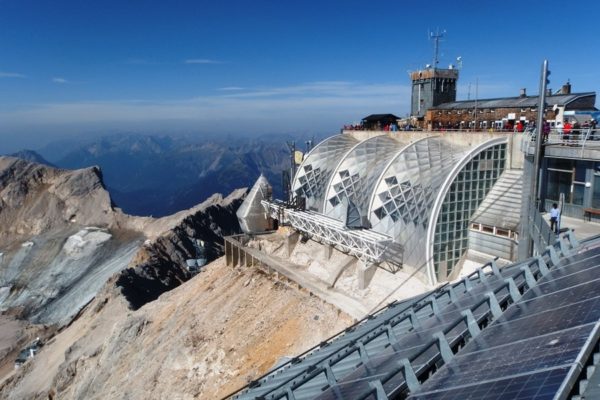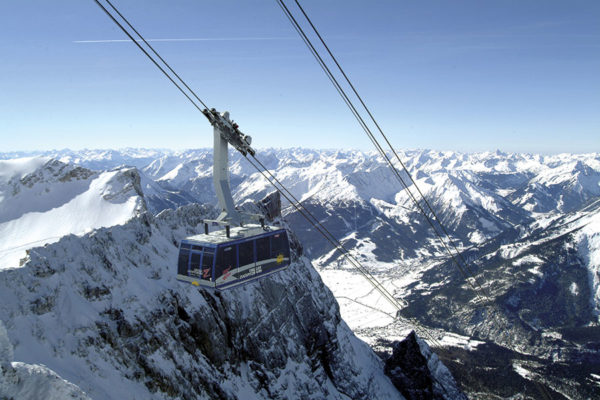 Traveling to the mountains will make you happy. However, You have to plan for a vacation to this place. As you can see, the mountain located above the city of Garmisch is the highest in Germany. Zugspitze is also one of the amazing tourist destinations for skiing around the world. To reach the top, you can use a cable car from a lake at the base of the mountain, at the top.
In this place, you will be treated to a phenomenal view while enjoying the food in the restaurant. Then, it can make the Zugspitze a tourist spot in Germany that you must visit when the holiday season arrives. Immediately arrange your trip to Germany to enjoy cable cars and beautiful views of icebergs.
Frankfurt city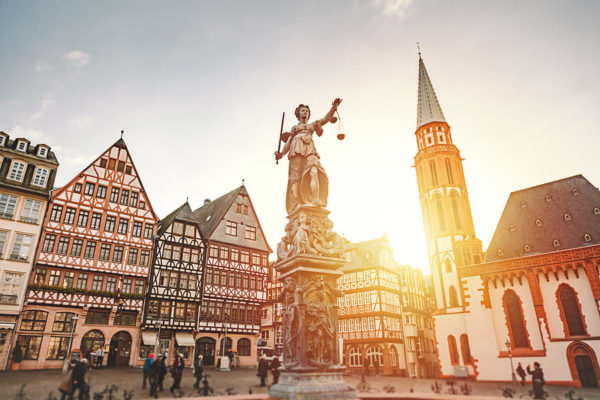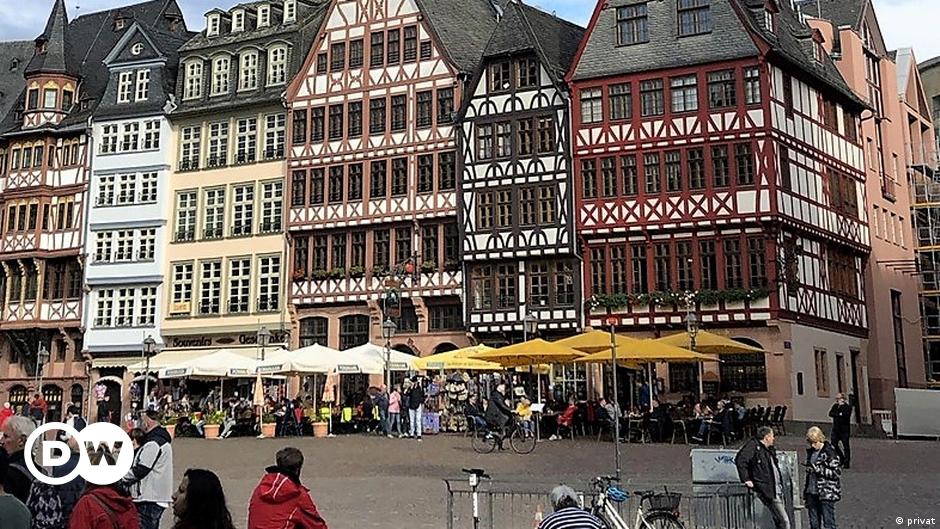 This tourist city object is indeed very famous in Germany, even throughout the world. When you visit one of Germany's largest cities, you will find many old buildings and world-class tourist attractions, and fun things to do. In this city, you can visit Römerberg, a well-maintained, pedestrian-friendly town square.
The city is known for its fountains, medieval-themed city, several boutique shops with quality collections, art galleries, and various cafes and restaurants offering mouth-watering German specialties. The square is also home to many historic buildings, including the Old Town Hall (Altes Rathaus) and a number of old churches that stand majestically. Apart from that, this place is also used as a place to relax while enjoying food which is typical of Germany. Therefore, you must take the time to visit this city while capturing photos with your family.
Holstentor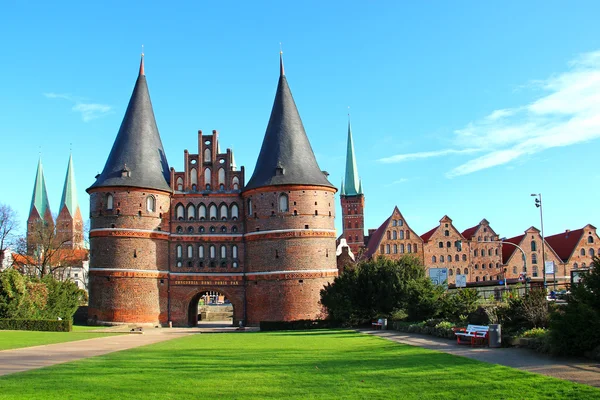 Holstentor in German means Holsten gate. A large gate made of red brick with a Gothic design in the city of Lubeck, Germany. Holstentor is not just a gate, but actually, a fortress that looks sturdy and majestic.
The fort, which was founded in 1464, originally served as the city gate, with two round towers to the north and south with an arched gate. Now this building functions as a museum to maintain the city's history and has been designated a UNESCO World Heritage Site since 1987. Therefore, visit this place to make your tour even more memorable.
Frauenkirche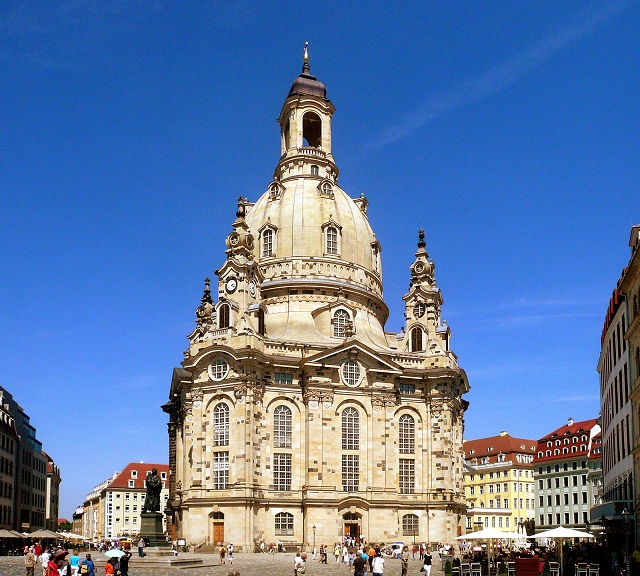 The tourist object that is visited by many Christians is a new but old church, or vice versa, an old but new church. For your information, this church has existed since the 11th century. But unfortunately, this church was destroyed by a bomb in World War II. The remains of the ruins of the church were left and became an Anti-War monument. After the unification of West Germany and East Germany, the German people wanted to rebuild. Finally, this church was rebuilt and started in 1994, only finished in 2005. After 13 years of renovation, Frauenkirche which means Our Mother Church was inaugurated with a festive service on 30 October 2005 to 31 October 2005 – with today's slogan being German Reformation Day.
Cologne Cathedral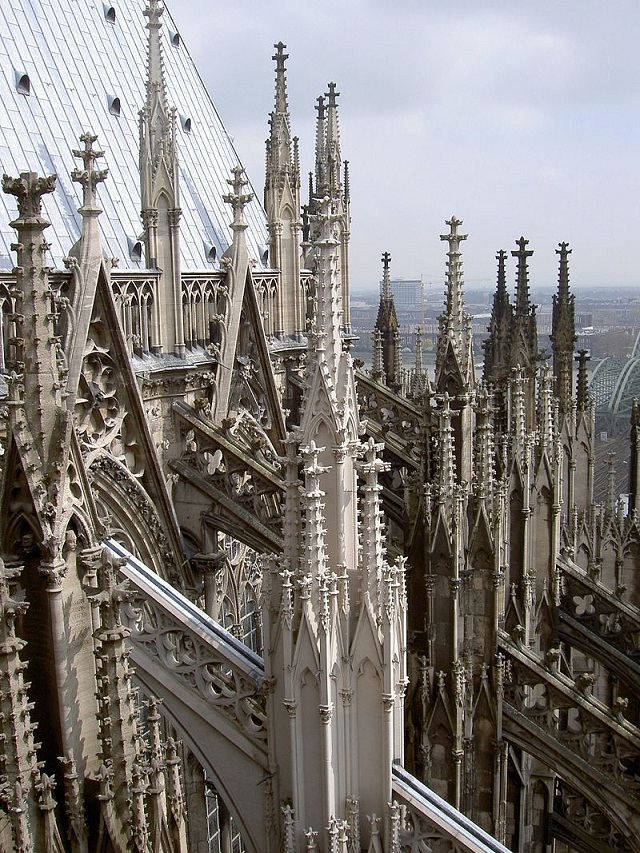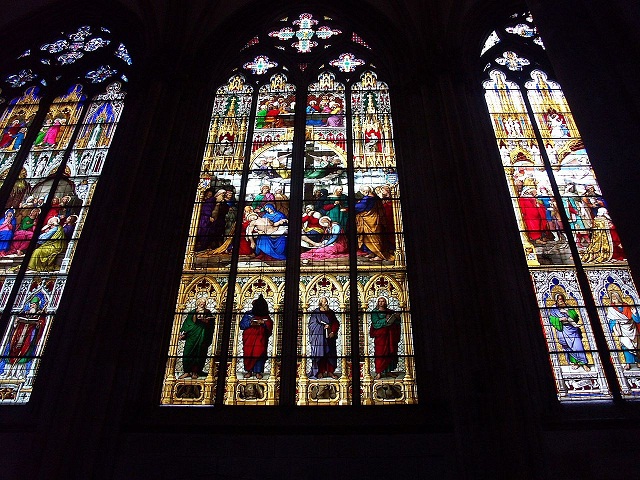 A Roman Catholic cathedral church in the heart of Cologne stands majestically and attracts attention. This Gothic-style church building built in 1248 has a unique shape. Cologne Cathedral's design is similar to that of Amiens Cathedral in terms of the ground plan, style, and width and height proportions of the central nave.
Then, inside this church, there are several points that must be seen and paid attention to, namely the Altar which has still stood majestically since 1322, using black marble, the Three Kings Temple, 5 windows made of stained glass on the south wall which was a gift from King Ludwig I of Bavarian. This church is the most visited by foreign tourists, especially Christians who want to worship in this place. Therefore, this church is never empty of visitors. Especially on holidays, like Sundays. You can perpetuate this old building for your travel collection. Happy holidays!
Romantic Rhine river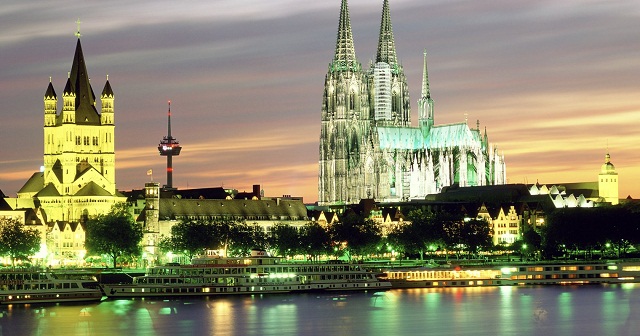 At the end of your trip, we present a beautiful and enchanting view of the Rhine River. Choice, this is the most appropriate choice for you to visit Germany. This long river that crosses several countries starts from Switzerland and ends in the North Sea, Netherlands. The River Rhine flows for 1036.20 km. The Rhine River flows at several points in Germany, usually the scenery will be very beautiful and romantic if you are on the riverbank at night. Therefore, enjoy the atmosphere of your trip so that it becomes memorable with your beloved family.
2. Conclusion
Germany is one of the big countries in European and has the most beautiful tourist object in the world, with a variety of tourist destinations to choose from. Therefore, we recommend this country as one of the places for tourist destinations that you can visit. Next, you can select one or even several unique and attractive tourist destinations according to our review. For that, plan your vacation and choose the right tourist destination. So you can enjoy your holiday in Germany.