1. Overview of Macau
Since opening in 2007, Venetian Macao has succeeded in bringing in tourists from all over the world to have fun. Venetian Macao is a major entertainment center in Macao, and many tourists worldwide come here to play casinos. Apart from that, the Venetian Macao Hotel is also a must-visit place while on vacation. The hotel architecture with a Classical Italian feel will make you feel more comfortable staying here, besides that there are also many other recreational and entertainment places that you can visit, such as shopping centers, Macao culinary delights, the Venetian Macao Gondola rides which many tourists try, and other attractive and popular tourist objects.
2. Tourist attraction
Macau is located 65 kilometers west of Hong Kong. In addition, Macau is a city of the future as well as a city of history. This city is called the city of the future because of its many skyscrapers and highly advanced technology. Meanwhile, it is called a city of history because of the old forts of the Portuguese colonial period. In this place, there are also many churches that have a long history. The buildings are still very well maintained.
Now what is very famous in Macau is the casinos that are open legally. It feels like there must be something missing if you go to Macau without trying to play a casino. But apart from casinos, there are still many other tourist attractions that you can visit. For that, let's look at the reviews about Macau below. Hopefully, it can make you interested in coming here with your family. Welcome to our review!
The Parisian Macao.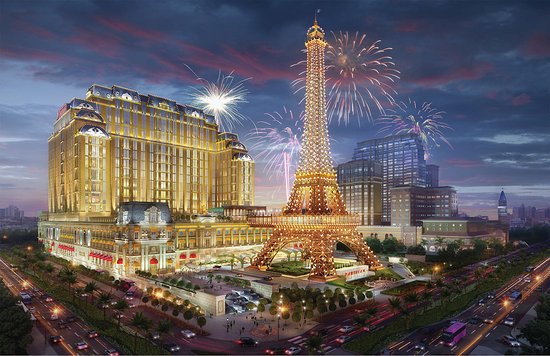 Not far from The Venetian Macao, a place that just opened in 2016 also has its own charm. This time, a hotel with French-style architecture makes The Parisian hotel with a Renaissance feel mixed and matched with a modern French architectural style. This is one of the places a must-visit in Macao. Hotels that provide luxurious and best facilities are guaranteed to be able to provide us with comfort when we are guests here. therefore, immediately plan your vacation to Macau to enjoy beautiful and enchanting tourist objects. Happy holidays!
Senado Square & Ruin's of St. Paul.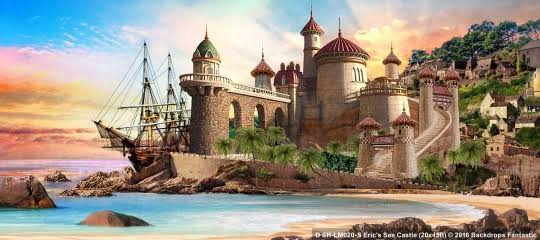 If we want to take a leisurely walk in Macao City, we can explore Senado Square and visit the famous landmark, the Ruins of St. Paul. Senado Square is arguably Macao's New Market. In this place, many shops sell souvenirs, food, clothing, and others. Senado Macao is a place where many foreign tourists, and residents of China and around come to shop or just have a culinary tour, and lots of food is sold here. We guarantee you will be satisfied if you try street food here. Come on, hurry up, and prepare for your vacation to Macau.
The ruins of St. Paul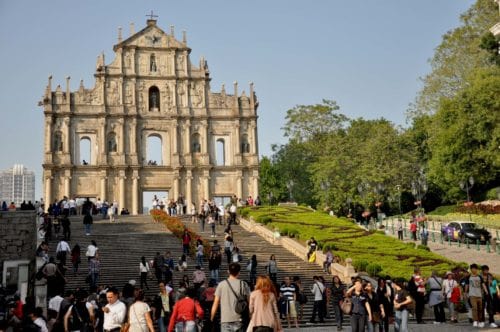 After that, we visited to see the ruins of St. Paul, which is a remnant of a building that used to be a church built during the Portuguese colonial period. The church was hit by a typhoon in 1835 and left only the façade. However, until now it is still busy being visited by tourists from foreign countries as a historical site in Macao and has always been a Famous Tourist Attraction in Macau. Therefore, you can include this place in your visit list in Macau. Hopefully, your trip will be fun and memorable.
Macao tower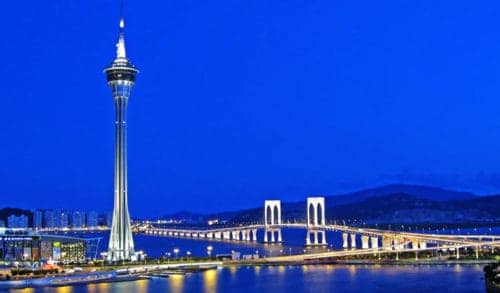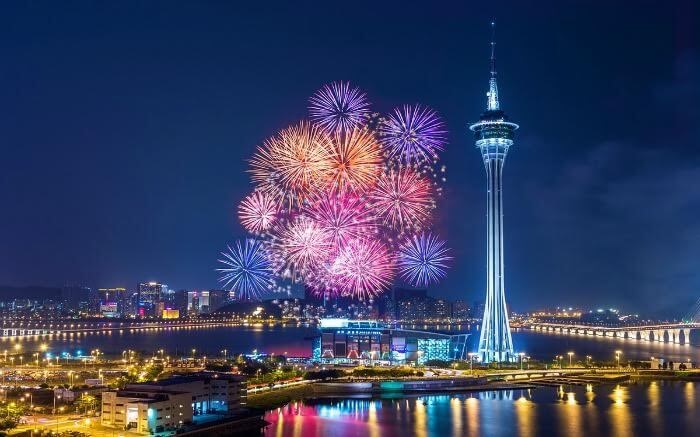 Each country always has the most attractive or characteristic icon. Therefore, if you are in Macau City, it's time to test your adrenaline with unique and extreme recreation. The Macau Tower Convention and Entertainment Center are a tower 338 m (1,109 ft) high. This tower has an observation deck with panoramic views of Macao City, restaurants, theatres, shopping centers, and Skywalk X. Then, you can walk around the outer edge of Macao Tower. Apart from providing the best views of Macau, there are many extreme adventure activities for us adrenaline junkies, such as SkyJump (Bungee Jumping from the top of Macao Tower) and even Tower Climb. Impressive and full of challenges for those of you who want to try.
Macao Museum.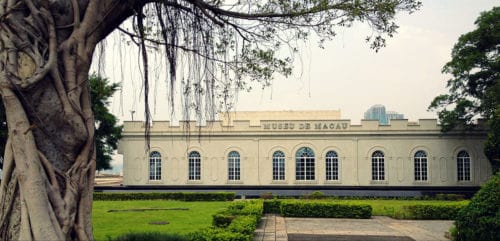 Historic relics, of course, can add to your knowledge. So not only luxury buildings and magnificent hotels are the targets of tourist tours, but right next to the Ruins of St. Paul, there is a historical site namely the Macao Museum. This museum provides detailed information about the history of Macao. You will be easy because all the galleries and information in this museum has equipped with English descriptions. In this place, we can see and learn about Macao's past when colonized by the Portuguese. Therefore, the Macao Museum can also be a Famous Tourist Attraction, and you must include it on your visit list.
Venetian Monaco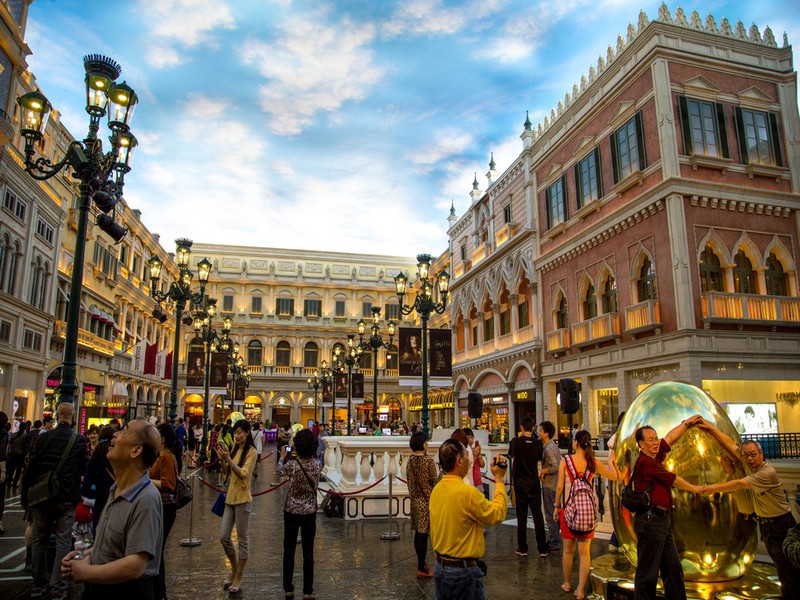 Traveling to Macau was very pleasant because you can fill the time gap to visiting Hong Kong. As you know, this country is only 65 Km from Macau City. Then, to get to Venetian Monaco, you can use several free shuttle buses from the airport and from the ferry port that crosses from Hong Kong. The Venetian is a resort as well as a shopping center and casino located in a luxurious and European architectural style building.
For those who have more funds, you can shop at several well-known shops which are located on the top floor. In addition to several expensive shops, there are also shops for snacks such as chocolate, children's toys, and some typical Macau cakes.
But one of the highlights of this place is that there is a gondola in the Venetian resort area. This traditional rowing boat is not much different from the traditional boats in Venice, Italy. The atmosphere has been made as similar as possible to the atmosphere in Venice, Italy. The Venetian is one of the proofs that the existence of European architectural buildings still exists. This is what is called the atmosphere in Asia with comfort like Europe. So plan your trip to Macau as soon as possible.
Ruins of St. Paul's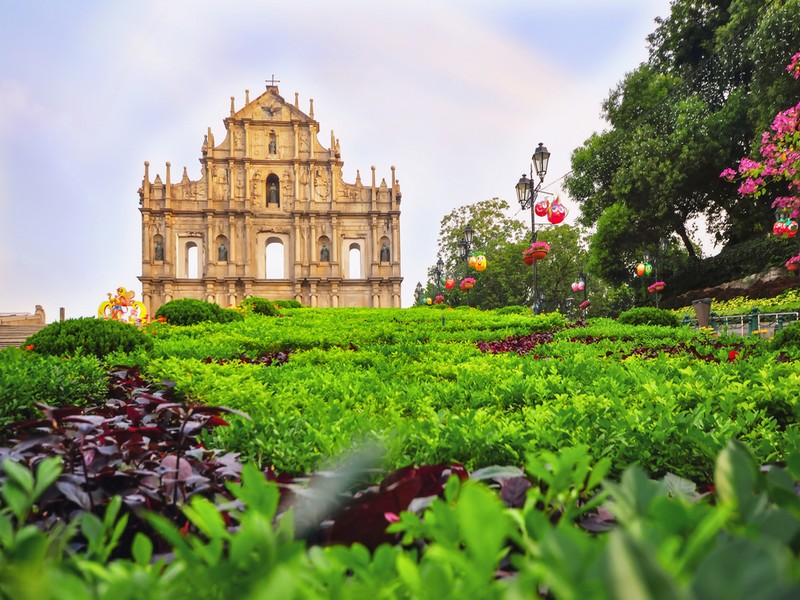 The next tourist object is the most popular tourist attractions in Macau, namely the former ruins of St. Paul's or Ruins of St. Paul's. This building only has the front part left because of the great fires in 1595 and 1601. Even though there have been several fire accidents, the front part of the building is still standing strong until it is finally made one of the protected cultural heritage tours that have been established by UNESCO.
This religious tourist spot has indeed become one of the favorite tourist attractions in Macau. So if you do have plans to take pictures, We recommend coming earlier because there aren't many visitors yet.
Senado Square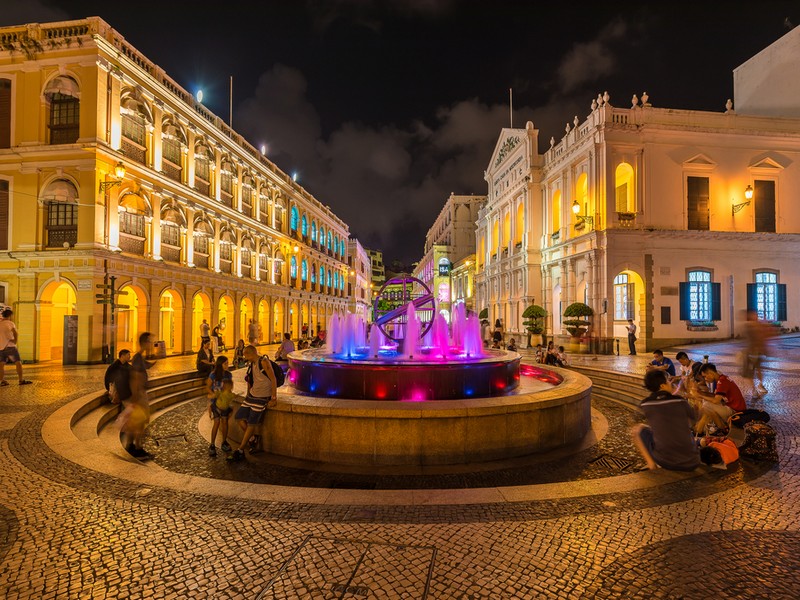 The next favorite tourist destination is Senado Square. For those who already miss Javanese cuisine near Senado Square, there is a restaurant with Indonesian culinary specialties. This place is like a Macau square. Activities that can be done at Senado Square are drinking coffee while enjoying Macau's food, namely delicious egg tart cakes. Some cafes even provide samples for tasting. If you can taste more than 5 cafes that provide egg tart samples, of course, you can fill your stomach.
Macau Fisherman's Whraf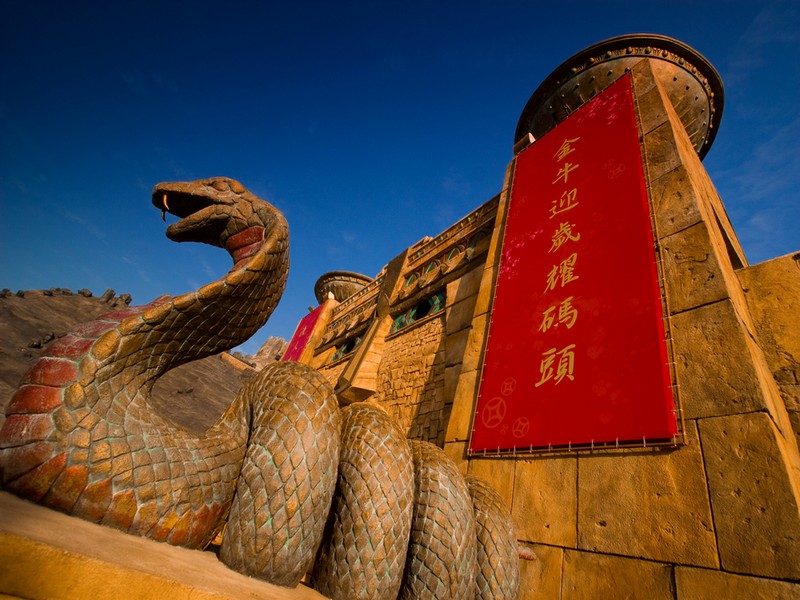 This one tourist object looks very interesting. But if you don't have much time to go around Macaus, there is one tourist attraction that is recommended by travelers. The place is very close to the ferry port that crosses Hong Kong.
His name is Macau Fisherman's Wharf. This place has three main sections that have their theme. Several world-famous places or landmarks can be very attractive photo objects in this place. For tourists or backpackers who like taking pictures, there is nothing wrong with visiting this tourist spot because there is no need to pay an entrance ticket at all unless you want to ride some of the rides and games in it. For that, don't miss visiting this place.
Ruins of St. Cathedral Paul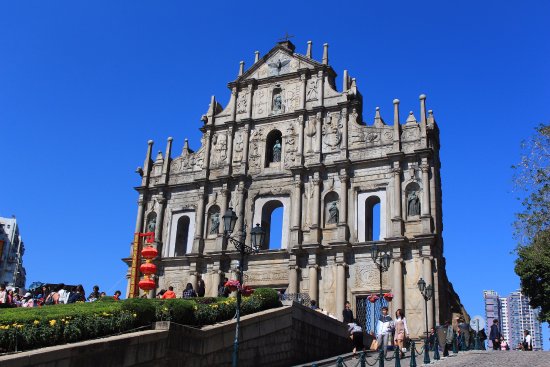 Another popular tourist attraction that must be visited is the Ruins of St. Paul. St. Cathedral Paul was once considered the best Christian building in the Far East. The attraction of Macau tourism is of course, the architectural style that has wide granite stairs. This church was destroyed in 1601 but rebuilt until completed in 1637. Paul was built in imitation of the architectural style of the Gesù church in Rome and was built by Christians expelled from Japan.
This church suffered further damage from a typhoon and fire in 1835. However, the façade that remains shows little of the cathedral's former glory. Notable features include the inscription above the door dedicating the church to the Mother of God, figures of Jesuit saints, and numerous relief ornaments. This church was once considered the finest Christian building in the Far East. Therefore, this place has become an amazing tourist attraction.
Kuil A-Ma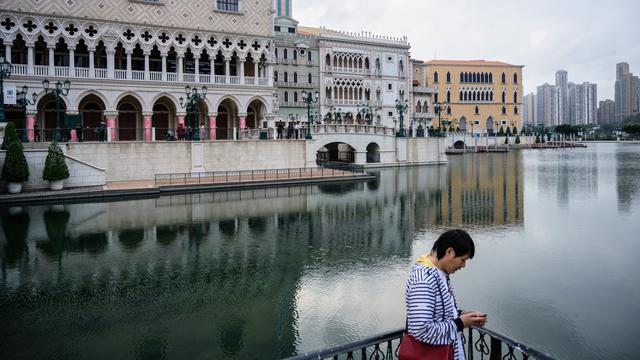 A shrine dedicated to the goddess Matsu, the A-Ma Temple was built on the Macau Peninsula in 1488 and became the inspiration for the renaming of the city by the Portuguese decades later. This tourist attraction in Macau is a Buddhist temple.
The temple consists of six building sections as the Gate Pavilion, Prayer Hall, Memorial Arch, Hall of Virtue, Zhengjiao Chanlin, and Hall of Guanyin. This tour in Macau features many attractive things to see from fierce-looking stone lions and statues of goddesses. This place is mostly used for stopping and contemplating.
Fortaleza do Monte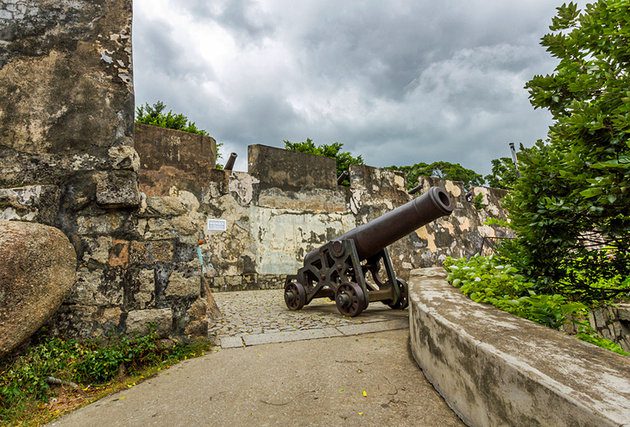 This amazing tourist attraction was built in 1626, and Fortaleza do Monte has been the military headquarters of Portugal during the colonial period. Then, this tourist spot in Macau functioned as the governor's residence until 1749. Currently, Fortaleza do Monte has become a tourist spot in Macau, where there is the Macau Museum. The museum is dedicated to the archeology and anthropology of Macau with an emphasis on how the Chinese, Portuguese, and Macanese came to live and work together. If you want to know more about its history, you can come to visit this place.
Museu Marítimo de Macau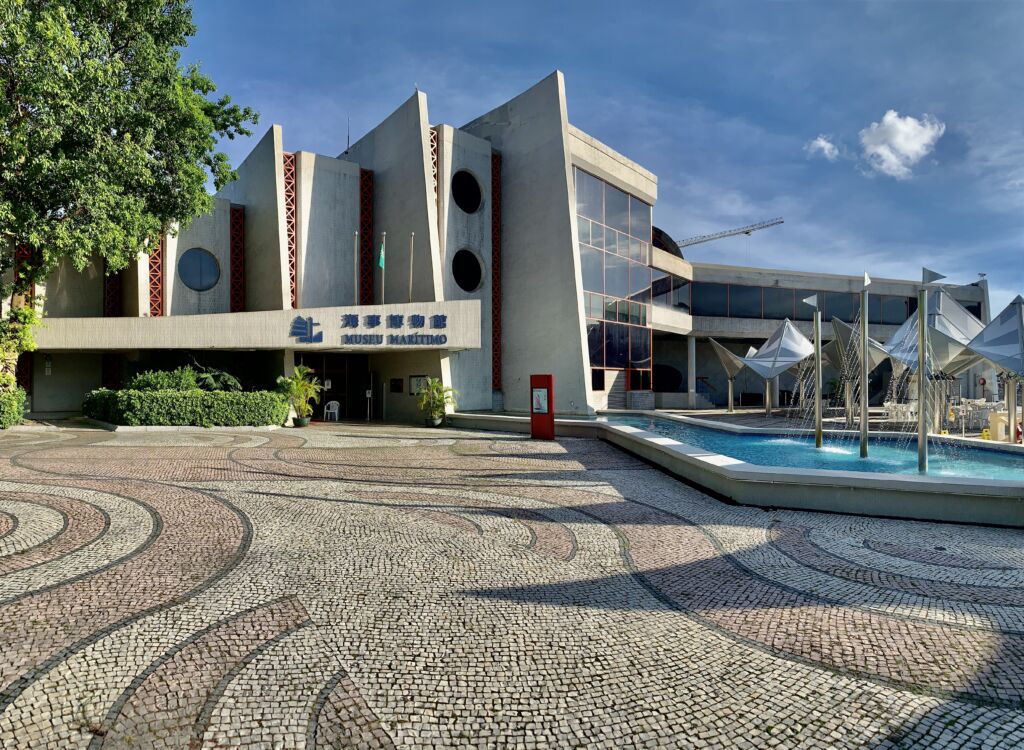 This tourist object is a modern building opposite the A-Ma Temple. The Maritime Museum (Museu Marítimo de Macau) is one of the tourist attractions in Macau that must be visited. The museum has many attractions and including extensive collections of materials on Macau's maritime history, ship models, and fishing equipment.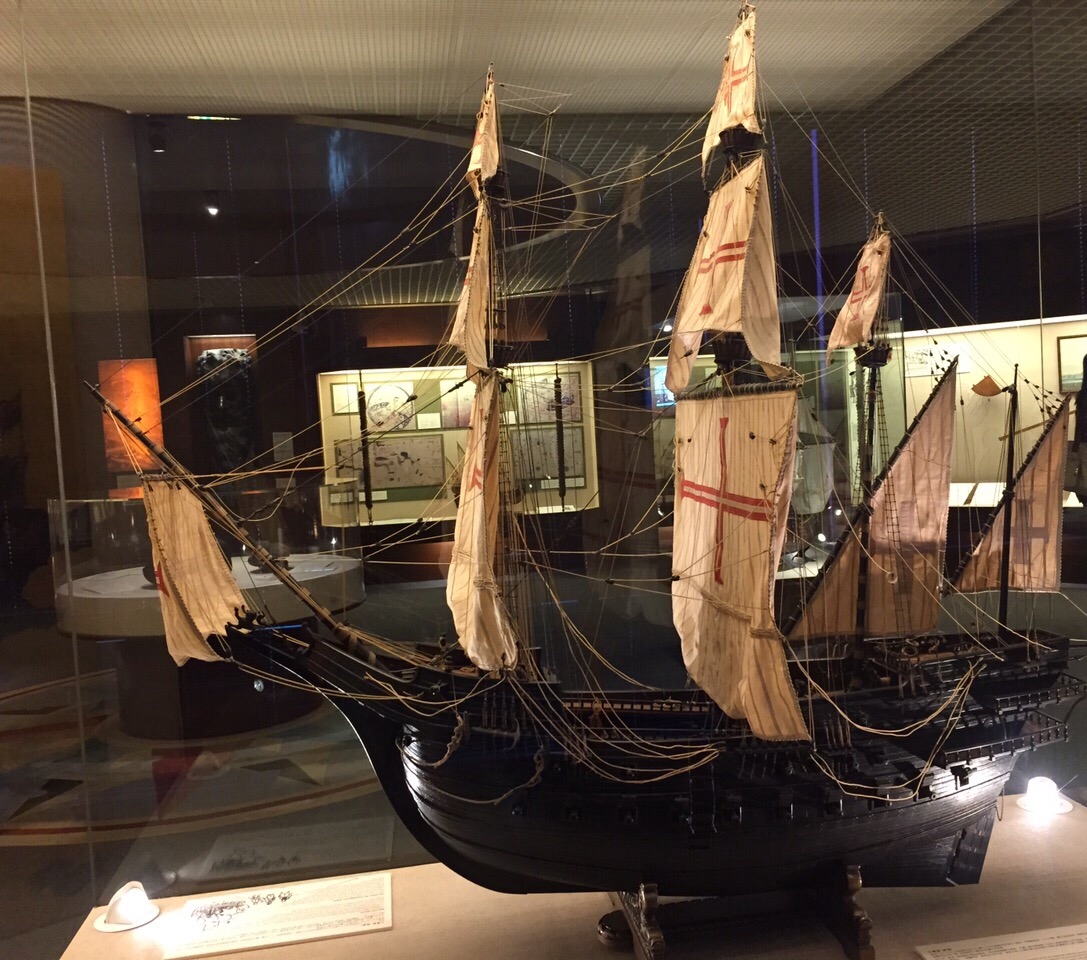 Interested objects in this place are exhibits that illustrate developments in nautical and meteorological instruments, including dioramas depicting important events in the cities. Then, in front of the museum is the Inner Harbor (Porto Interior) which straddles the border between Macau and China, where you will see restored Chinese dragon boats, canoes, flower boats, and fishing tackle used by people who fled from Vietnamese. If you want to know more information, you can include this place in your visit list in Macau.
Giant Panda Pavilion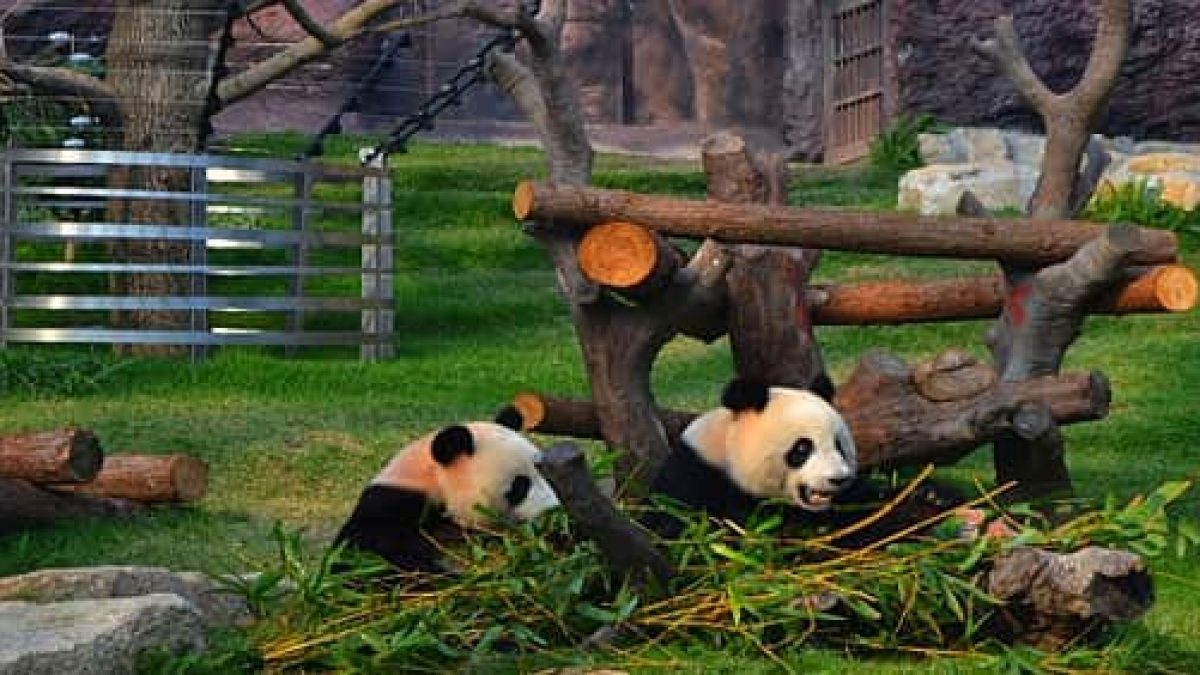 Panda Animals come from China. Therefore, Macau provides the Giant Panda Pavilion which is located in Cotai and some distance from the city center. In other words, this tourist spot in Macau is deserted. But that is precisely the interesting side of the Giant Panda Pavilion.
This tourist spot in Macau is an ideal place to visit with family. In this pavilion, there are several giant pandas, cute red pandas, and various monkeys. These animals are most active and easiest to see early in the morning, but they will also emerge around 2 pm, which is feeding time.
Guia Fortress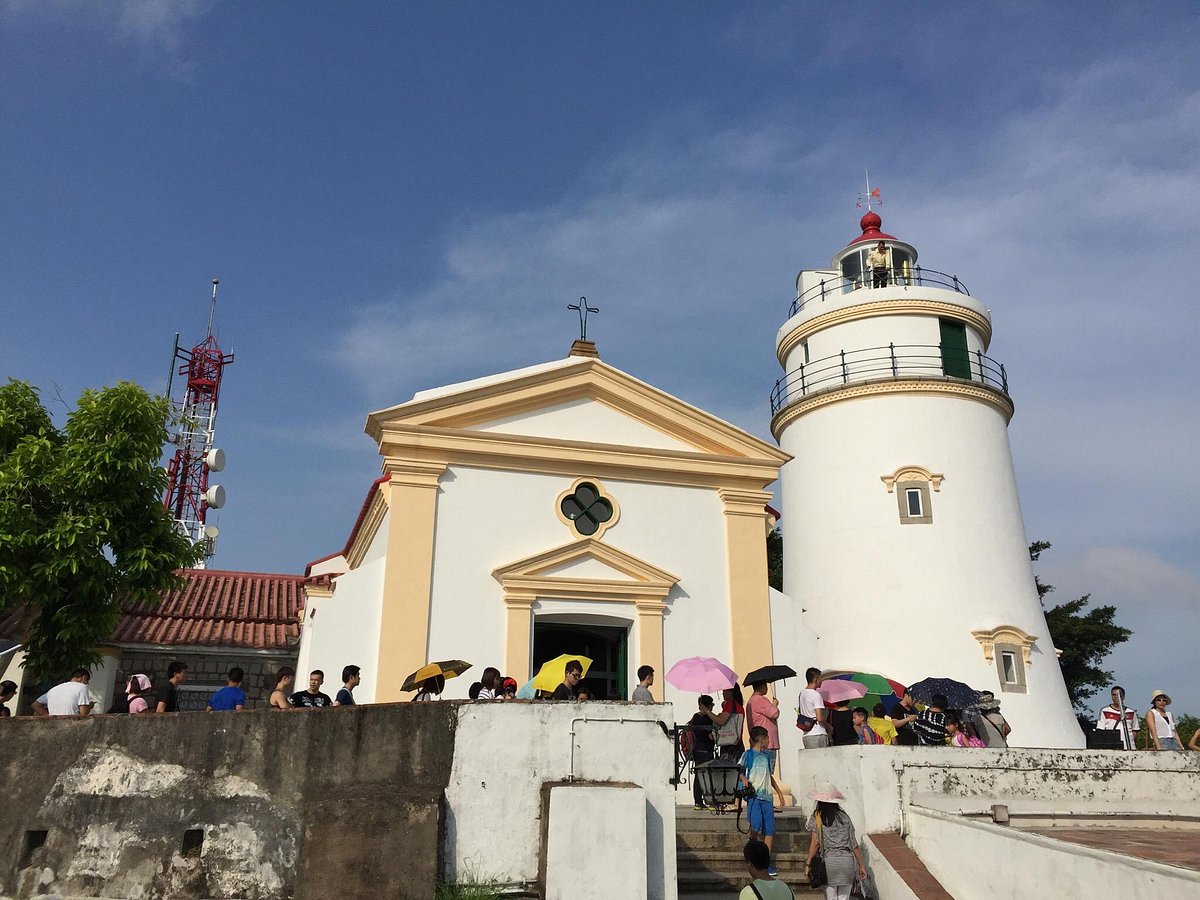 The next popular tourist attraction that you can visit is Guia Fort. This is one of the most attractive tourist attractions in Macau. Even before getting there, you will experience it on the way. Because to get to the Guia Fortress, you must go through a hiking trail or take a short cable car.
Arriving at the Guia Fort, you can see an impressive sight, along with old cannons, a small chapel with well-preserved frescoes from the 1600s, and a 91-meter-high lighthouse. In this place, there is also a dungeon that can be explored. Not only that, in this place, there are exhibits and photographs detailing the military history. So if you are happy with the nation's history, you can visit this place.
Coloane Island and Hac Sa Beach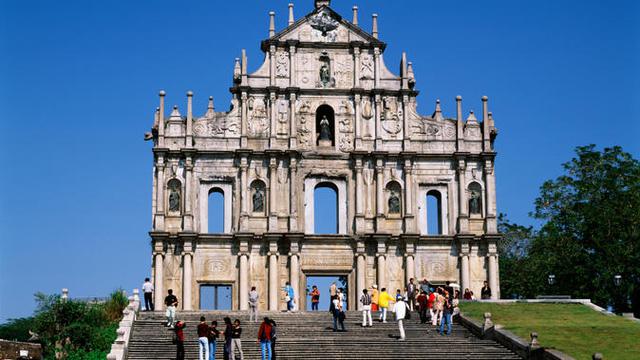 Coloane Island is one of the tourist attractions in Macau, and you must be considered to visit. This tourist spot in Macau often surprises its visitors. Coloane Island is an island of pine forests, eucalyptus groves, tropical vegetation, and farmland, boasting several beautiful fine white sand beaches.
In this place, many beaches that you can visit. And the most popular is Hac Sa Beach. This tourist spot in Macau is on the east side of Coloane Island. In addition, another beach worth noting is Cheoc Van Beach on the southern tip of the island. In this place, you can also visit the Tham Chin Temple is famous for its model of a whalebone ship with a wooden dragon head. To complete your tour, we hope you can take the time to visit this one tourist spot.
Taipa Island and Taipa House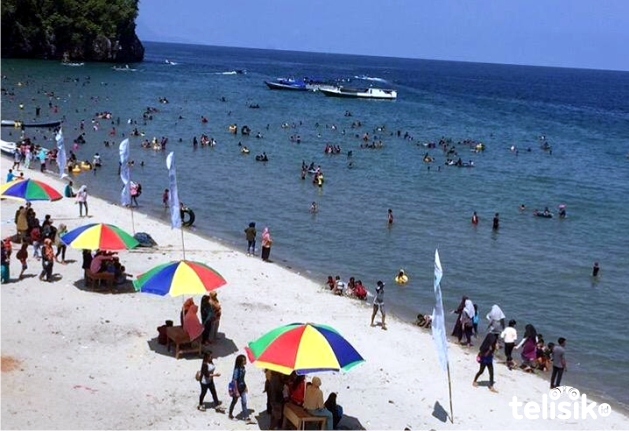 Traveling to the island is a lot of fun. Therefore, if you are in Macau, you can visit Taipa Island, located south of Macau. Then, many tourists from abroad visit here. Between Macau and Taipa Island, there is an impressive high-arch bridge. The last Taipa Island used to be a Chinese customs post for ships docked in Macau. Then, now used as a tourist object.
Last time, this place used a traditional fireworks factory. In addition, this Island is home to attractive shops, Portuguese colonial buildings, and a favorite horse race track. Another highlight of this tourist spot in Macau is the Four-faced Buddha Temple and Pak Tai Temple, which were built in 1844 and are notable for their rich decoration and two life-size guardian figures.
Of the many smaller temples on the island, Tin Hau is the most famous and was built some 180 years ago. Apart from that, it is also important to visit the Taipa House. It is a colonial heritage house that has been restored and has been converted into a museum. The museum has an interesting collection of displays including furniture typical of old Macau houses.
Macau gambling center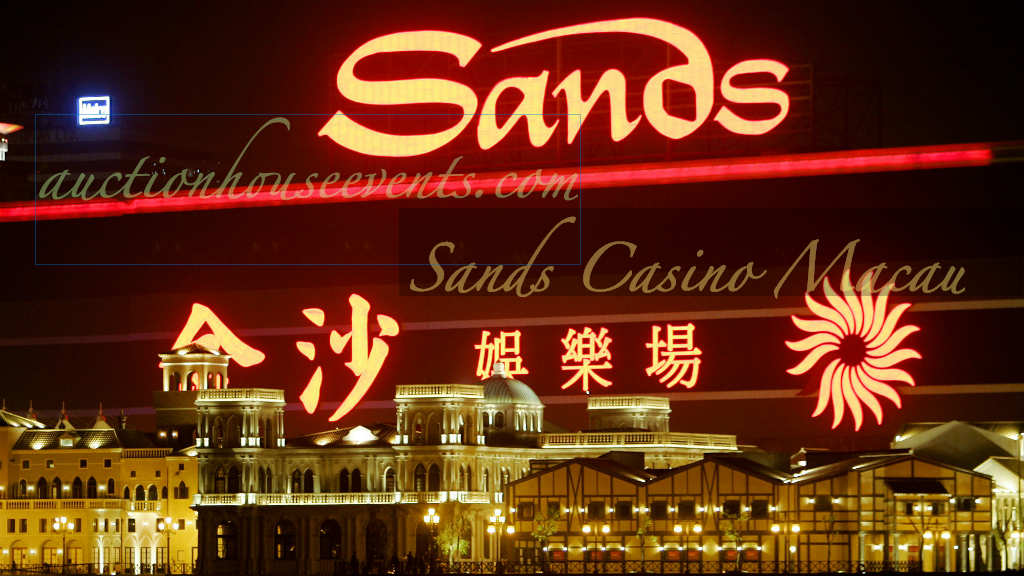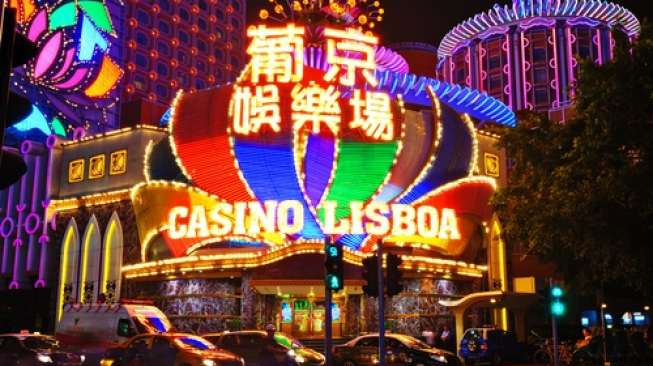 Playing gambling is an exciting activity for some people, an event for people who are addicted, especially in Macau countries where gambling is more regulated. This activity has become a lucrative business. Not only does it suck up gamblers' money, but it also provides great employment opportunities. In China, the country has granted licenses for gambling in one of its administrative cities, Macau. Therefore Macau has become the most popular tourist object in the world. For that, many visitors come from abroad.
Venetian Macau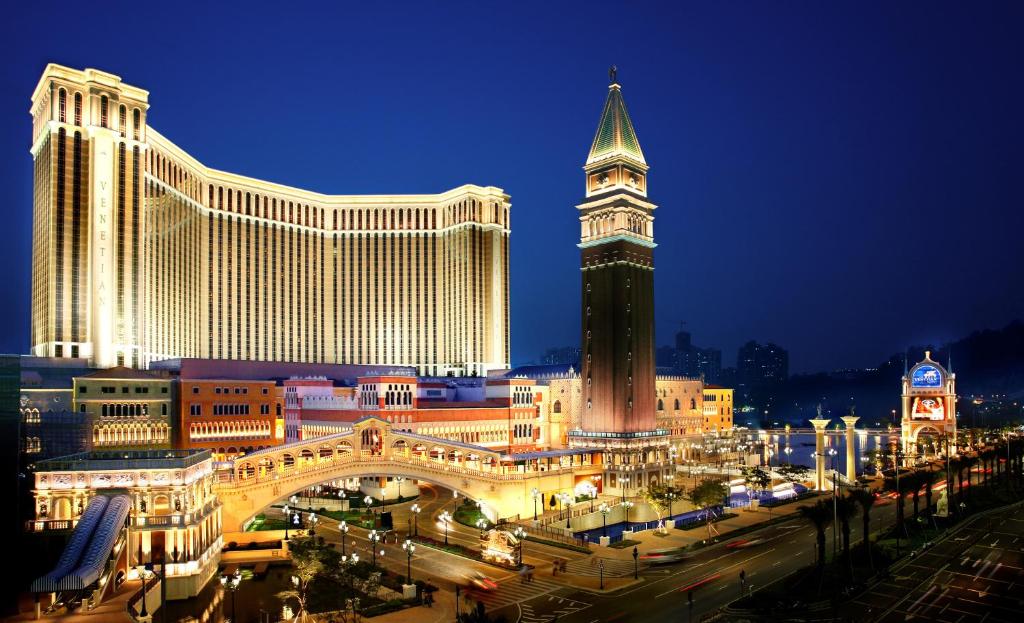 Venetian Macau City is a casino that stands on an area of ​​166,420 square meters. Inside a gambling venue of this size, Venetian Macau has more than 3,000 gambling machines and 870 gaming tables for card gambling or roulette. The advantage of Venetian Macau is not seen in the size of the gambling places but also in the facilities it has.
Then, you can use Venetian Macau facilities, which include three malls, four swimming pools, and rest areas, such as gondolas. For those of you who crave to eat at a luxury restaurant, Venetian Macau also provides fine dining facilities. If you are tired and want to rest, Venetian Macau has 3,000 hotel rooms that you can choose according to your needs. Hopefully, you can organize your trip to this place.
The House of Dancing Water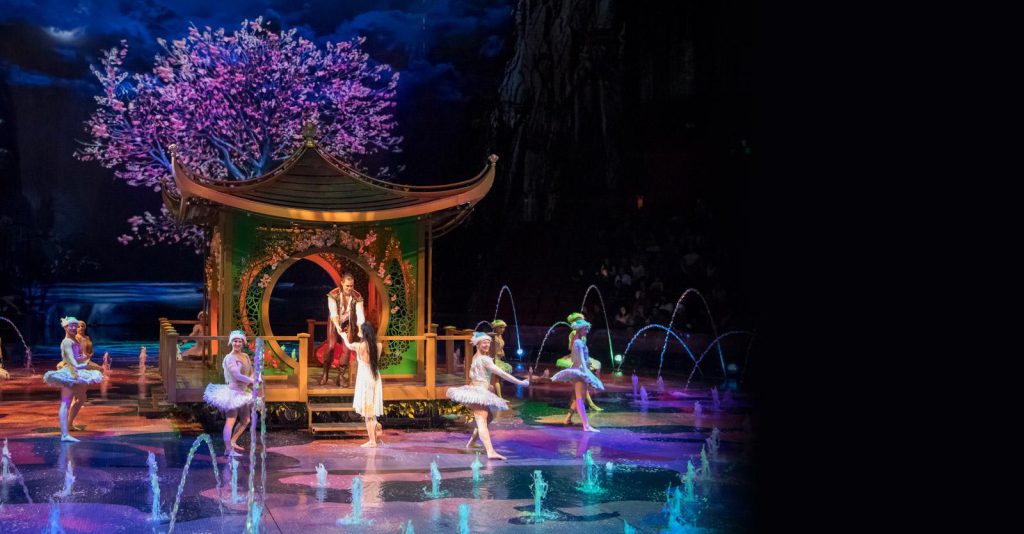 To be honest, The House of Dancing Water is the most spectacular show I've ever watched in the world. The House of Dancing Water presents professional dancers by combining a round stage, stunning lighting, and the use of a large pool as the main vessel for this show. for lovers of stage photography, you will definitely be very satisfied here, because there are lots of stunning movements plus dramatic moments of the dancers. To watch this show, the audience has to spend 100 USD. Yes, the entrance price is quite expensive, it is really worth what we get.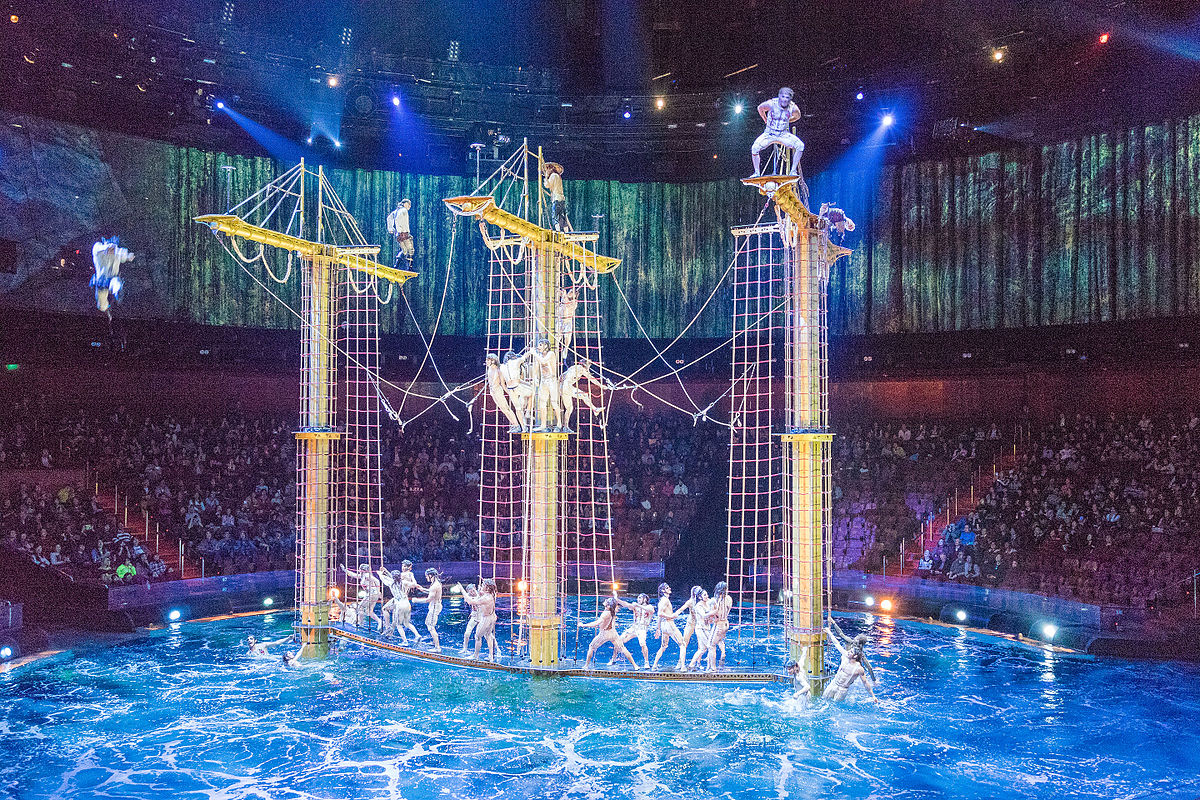 The House of Dancing Water created and directed by Franco Dragone, This 2 Billion HK Dollar Show is a riveting water-based show, drawing creative inspiration from its Chinese cultural roots, in particular the 'seven emotions' originating from classical Confucian beliefs, and is destined to become a production the most lavish living ever staged in Asia and the world.
3. Conclusion
Those are amazing Tourist Attractions in Macau that you must visit. Apart from that, there are many things that we can still explore in Macao. So you don't just have to go to fancy places because you can enjoy other tourist objects like our review above. Hopefully, this article can help those of you who want to take a vacation to Macau, Happy holiday!