Foodntravelling.com – When you come to travel to Europe, there must be a lot of outstanding architectural sites that are irresistible to visit! This summer, which country in Europe that you want to visit? If you don't have any plans yet, we offer you to visit Austria! This country offers you an abundance of world-class touristy destinations. Some of them are registered of world heritage by UNESCO.
Austria is awarded by beautiful city landscapes for such Viena, Salzburg, and many more. This city is offered a sophisticated landscape and also the beautiful Alpes view surround it! Traveling to another city without trying its authentic food feels incomplete. When you have a chance to visit Austria, make sure you are not gonna leave this country without eating chicken schnitzel or commonly known as the wiener schnitzel.
In this writing, we will be sharing with you the Authentic Austrian food and gorgeous sightseeing Mirabell garden in Salzburg. You will fall in love to visit this beautiful city with our easy Austria travel guide. Let's start the journey!
Wiener chicken schnitzer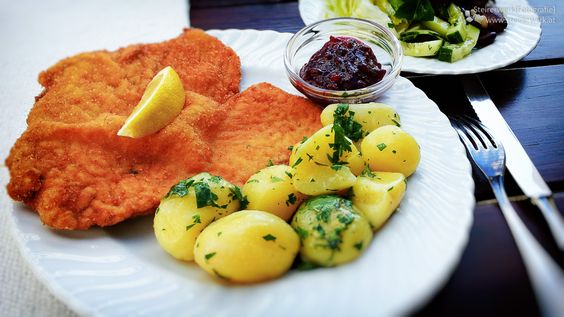 One of the most popular Austrian food in the world is definitely Wiener chicken Schnitzel. The crispy chicken style that is served with sweet berry jam is the Austrian delicacy. Wiener Schnitzel is not only known for the chicken version but also the pork meat is available.
The chicken schnitzel is made from a very thin chicken breast and then dust with flour. Then dip into the egg, finally wrap with bread crumbs. Finally, the chicken is ready to have deep-fried, so it remains golden and crispy. This authentic Austrian food is commonly served with sweet red berry jam. The sweet taste from the jam gives the contrast to the salty fried chicken, when the salty dish meets the sweet, it gives you a layer dimension of the food itself! In addition, they're usually accompanied by some pieces of boiled potato with a sprinkle of parsley. Eating chicken schnitzel for lunch could be a great idea to recharge our energy and keeps on moving to explore the next spot!
Enjoy the Austrian coffee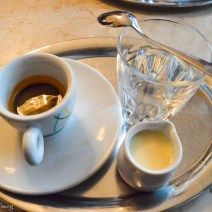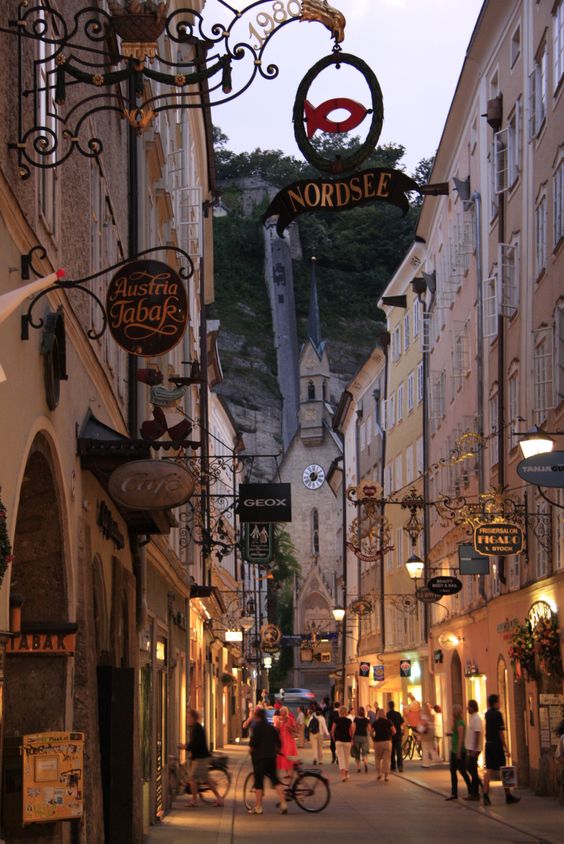 Exploring the popular site and walking through little alleys will make us more understand the local culture around us rather than take a taxi. Especially if you go with your friends or family, it will be so much fun! Let's take a break for a while and let's try to eat local food. Hanging out in the cool cafe where all the locals love to spend their laidback time is worth trying!
When you visit Salzburg, don't forget to hang out in the legendary cafe, Kleiner Brauner. This cafe served some of the best Austrian coffee and desserts. If you are a coffee lover, you have to try the espresso that is served with a little jug of milk. so, you can add the milk based on your taste! The coffee is quite dark and combined with the creamy milk just taste incredibly good! Sitting while seeing the great view of the Salzburg city landscape accompanied by a cup of coffee is a joy when traveling! Coffee is the fuel of life, the powerful energy drink to kick of your journey!
Outstanding Sightseeing in Salzburg: Mirabell Graden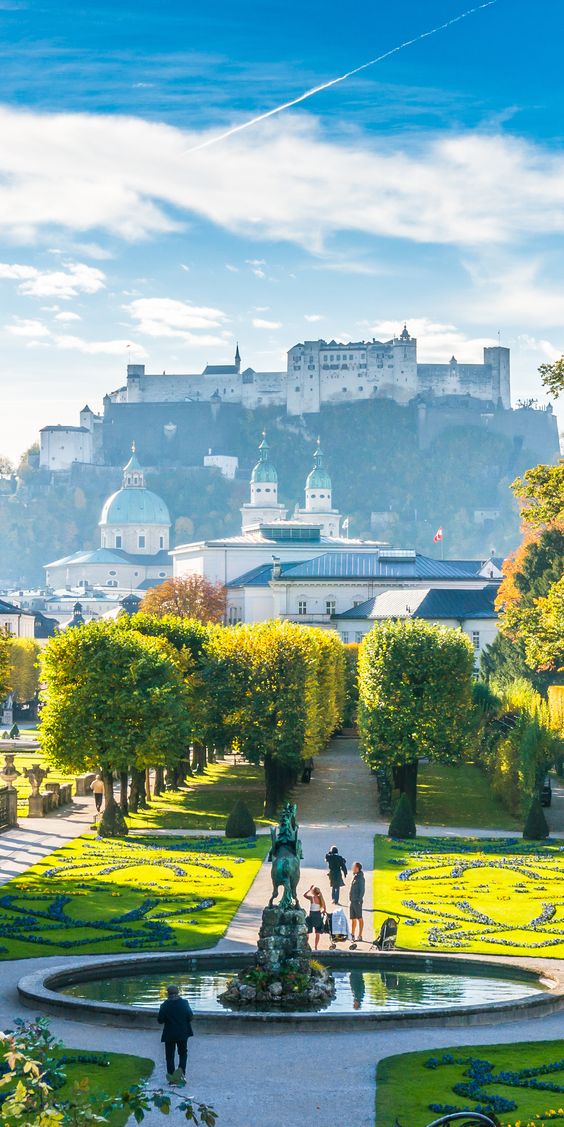 When you come to Salzburg, you do not wanna miss the beautiful sightseeing in Mirabell Garden. It is located in the heart of the city, so it's easy to access. It is not only beautiful but also has a lot of history behind it. The name of Mirabell itself came from an Italian women's name. Mirabell is actually formed by the word of Mirabile that translates into English as "admirable" and Bella means "beautiful".What a perfect name that resonates with the beautiful garden.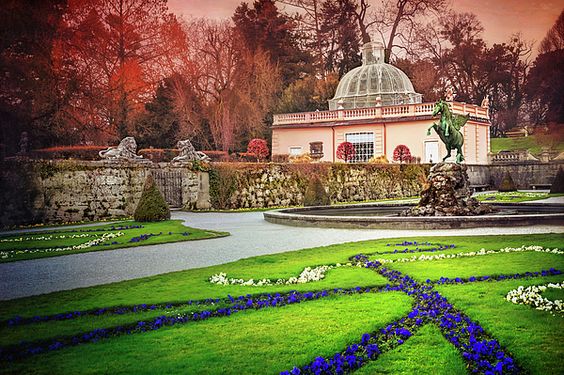 Reportedly one of the most considered composers, Wolfgang Amadeus Mozart wrote his music in this garden. The legendary Austrian composer gave a huge history to this garden. This garden landscape is quite beautiful and not surprised that Mozart feels inspired in this garden! There are plenty of colorful flowers set around the lush and green lawn. It's so peaceful!
With the scenic and deep history of Mirabell garden, it is easy to notice this place to be a famous Hollywood musical movie called " the sound of music". If you have watched the movie, you must be considered that Marian and the children were dancing around the fountain.
The Mirabell garden is not only famous for the sightseeing, scenic movie setting but also a proper place to held the Salzburg music festival!
Mirabell palace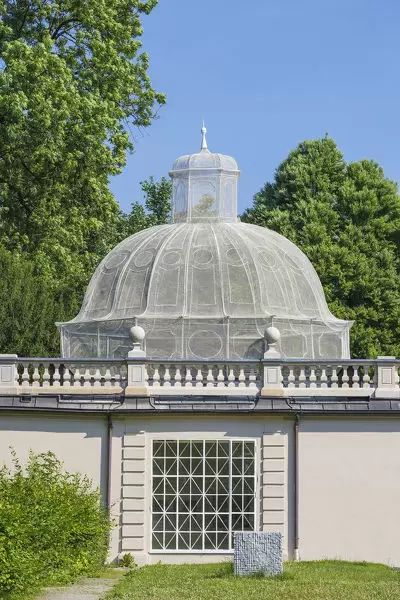 Right located in the Mirabell garden area, there is a Mirabell palace. The strategic location in the heart of Salzburg city makes the Mirabell palace is the home of the municipal office and the major of Salzburg. The beautiful building construction in white makes this palace look so elegant. Completed with the beautifully lush and colorful flower surround, this type of ambiance could represent the dream wedding ambiance!
After we talk a lot about the brief history of Mirabell garden and its function. There is one more left its function, it also commonly used as the wedding ceremony. There is a hall in this garden that definitely a lot of wedding ceremony has happened there. What a pictures beautiful view!
Conclusion
When you have a plan to go to Europe this summer, visiting Austria could be a great idea! This European country will offer you lots of outstanding architectural heritage, some of them are well-kept in the UNESCO WORLD HERITAGE. Well, if you wanna come to Austria, make sure that you visit Salzburg. The great city in Austria that offers great food and cityscape view! The Alps view surrounded this city, so the temperature in this city is quite cool even in summer. So, if you wanna go traveling in summer but avoid the extremely hot sunlight, then Austria could be one of the best European country options to visit!
Traveling to Europe that has great food and gorgeous sightseeing for such Austria could be an unforgettable memory. Salzburg, a city in Austria that has a lot of cool places to hang out and historical sites. You can go sightseeing to the Mirabell garden, taking a snapshot in the middle of the colorful garden could be a memory of the space of summer trip in Europe! After you went for sightseeing, recharge your energy with Austrian food delicacy, chicken schnitzel! The crispy chicken meets the sweet red berry jam that will sweeten your journey in Austria! Don't forget to hang out in a cool cafe, where the locals enjoy the city landscape ambiance in Salzburg. A cup of espresso and a plate of apple strudel will remind us about the Austrian trip!