Foodntravelling.com – Do you have a plan to travel to Europe in nearly time? If so, there is a beautiful country that you should not be missed to visit. Austria has a lot to offer, from the best ski resort in winter, opera house, ancient historical sites to abundance delicious food we must eat. It is located in central Europe, it is something we can not miss to learn about the deep history of Europe. If you are still confused about where to go and what to eat in this awesome country. Here we will offer you a complete Austria travel guide!
Starting off your journey by seeing imperial architecture that is spread all around Vienna. Then visiting the popular city in Austria, Salzburg. Visiting the major attraction here to see the Mirabell garden where the music masterpiece Wolgang Mozart was lived in. Gathering with some locals eating delicious food and fresh beer in the traditional brewhouse all around Salzburg. Then, complete your journey and have a laidback trip to Hallstatt, a magical fairy tale village in Austria. From the ancient world heritage sites, the world-class opera, to a beautiful Alps view. This beautiful country has many things to offers, so don't hesitate to travel to the center of Europe and spending a good time there!
Austria Travel Guide
If you have short trips, we have to do the list to visit the major attraction and gathering with locals. In this Austria travel guide, we guide you to visit and spend day one in the capital city, Vienna. Visiting the tourist attraction in the city for such as Schönbrunn Palace and St. Stephen's Cathedral to visit important destination places in Vienna.
On the second day of a short trip to Austria, we can visit another big city, Salzburg. Visiting the world heritage site in this city, Mirabell garden the historical palace where the great musician Wolfgang Mozart created his music there. After visiting the Mirabell garden, we can chill out and have a dine in the beer garden. After the afternoon meal, we can take a tram from Salzburg train station to Hallstatt. The beautiful village, just be relax and enjoy your second day trip in this calm and beautiful village.
For the last day's short trip, we can go to the ski resort. We do not wanna leave this beautiful country without having a snow vacation which is a popular attraction in Austria. Having a good time skiing or snowboarding in the ski resort and then explore the Christmas market down the hill is so fun to wraps up the short trip. Here down below, we will be sharing with you some of the best attractions you could possibly visit and some Austrian delicious food, let's discover the wonderful journey with a compact travel guide in this beautiful central country!
Best palaces to visit in Vienna
Schönbrunn Palace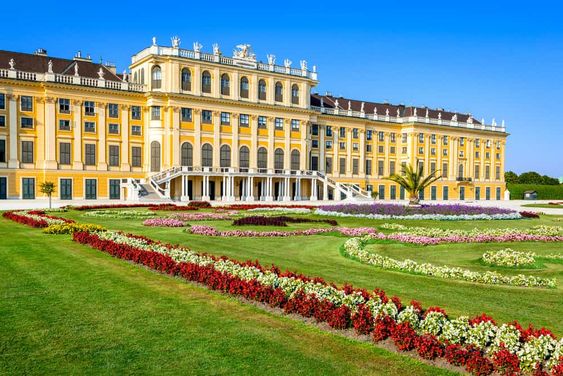 Travel to Austria, we do not wanna miss visiting the capital city Vienna. Figuring out where are the best places to visit in this city is Schönbrunn Palace. The large palace with baroque garden-style design. This large palace and was built in a majestic baroque style to be an absolute touristy destination place in Vienna. Besides the great architectural and beautiful garden this palace has. There is something that makes this place is so important and is the main attraction in the city. It was home to Maria Theressa, the queen of Vienna and one of the most important women who reign in Europe. There is a highlight of visiting this palace, visiting her breakfast room that is decorated with a floral accent and it is designed by her daughter.  So, if you want to see the majestic European architecture style, visiting Schönbrunn Palace is the right one. The baroque architecture design is so popular for its majestic and magnificent building style!
 St. Stephen's Cathedral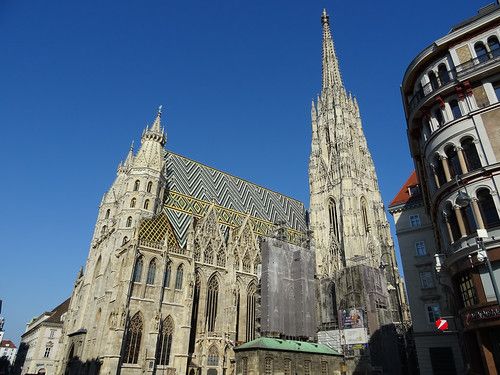 Another popular tourist attraction in Vienna is St. Stephen's Cathedral. This imperial church still stands and is well-preserved until now. It was built by the emperor Friedrich III, it is a massive gothic architectural site we can see in Vienna. There are arches on the roof style and lots of stained glass windows on the building. We can visit and see the emperor Friedrich III thumb with his wife and the architect of this church inside. The majestic interior design that caters to many people for prayer is the highlight of visiting gothic civilization architecture style that is still alive to now!
Tourist attraction in Salzburg
Mirabell garden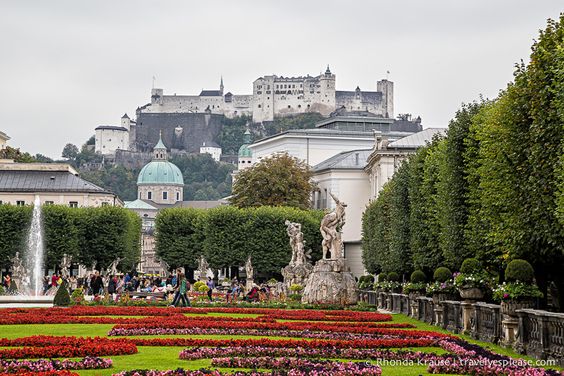 Moving from Vienna now we are heading to Salzburg, the big city you cannot forget to visit once you travel to Austria. The popular tourist attraction in this city is visiting the Mirabell garden and its beautiful palace. There are spread colorful flowers set up in this garden. As being said that the masterpiece Wofgang Mozarts was lived here and making music in this garden. It is such an inspirational place, Mirabell garden is recorded in the world heritage of UNESCO. In addition, there are some big music festivals held every year in this garden. Moreover, we can also visit the palace, which is the residence of Salzburg's mayor. So, it's worth visiting this historic building when you are in Salzburg!
Join a social gathering in a famous beer garden in Salzburg, Augustiner Bräu!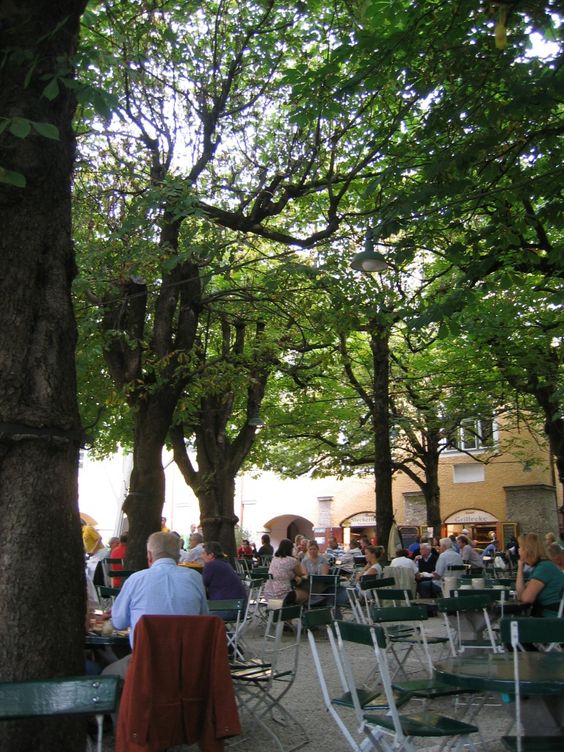 Talking about the trip in Salzburg, there is something everyone won't pass by is visiting the beer garden. Located in the strategic place, Augustiner Bräu is the most popular brewhouse all over Salzburg. When you enter the doorway, you will surprise by the condition and might not gonna expect there is a cool place behind the quiet door. It feels like we enter the castle, open the giant door. After entering the doorway, there is a hall of the art that leads your path to the actual beer garden spot.
In this beer inn you will take your own cup and washed it down with water, it is such a fascinating thing that we can grab our own cup before being given to the bartender. The quality of the fresh one right from the barrel is something you cannot forget when slurping your drink. The frothy fresh beer and nice ambiance garden make you fall in love to sit and enjoy the social gathering in the brewhouse!
Visiting the beautiful village in Austria, Hallstatt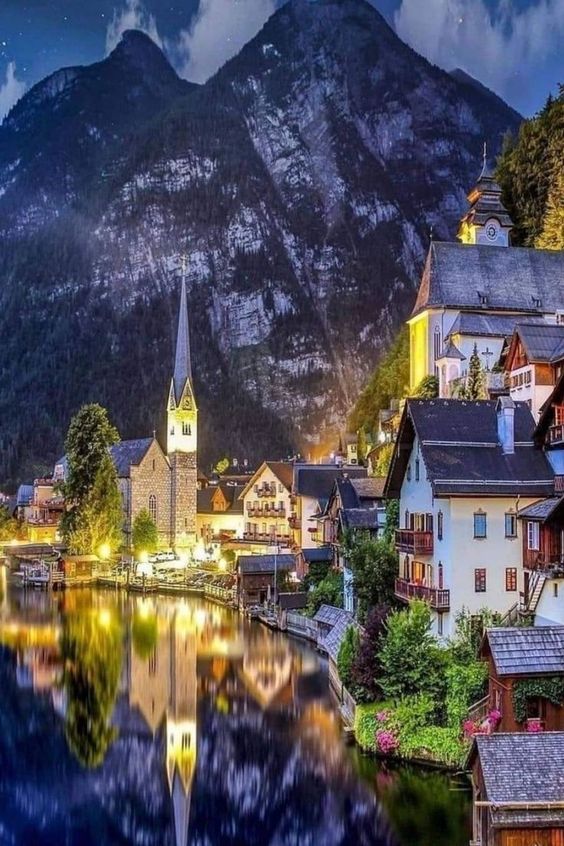 One of the biggest and oldest salt mines in the world, Hallstatt offers a fairy tale village view. It is one of the most beautiful villages in Austria that popular for a majestic Alps view over the lake. And walking through the old town observing the old beautiful alley seeing cool housing there is so relieving! If you love to travel to nice, quiet places, Hallstatt is worth visiting! Visiting this picturesque village is not only about admire the Alps landscape, but we can take the skywalk. We need to hike the mountain to reach the skywalk, once you reach the peak all the tiredness will disappear all of the sudden. There is a spectacular view when we take a skywalk, it is possible to explore a majestic rocky Alps mountain and stop your journey in a salt mine.
We can go through our way into the old town of Hallstatt. There is a beautiful photography spot there, on the corner of the village, there are some beautiful colorful old buildings with a perfect Alps background! Wrap up our trip in this picturesque village by eating Austrian comfort food and their dessert delicacies, it is such a completely relaxing trip!
Thrilling snow vacation in the ski resort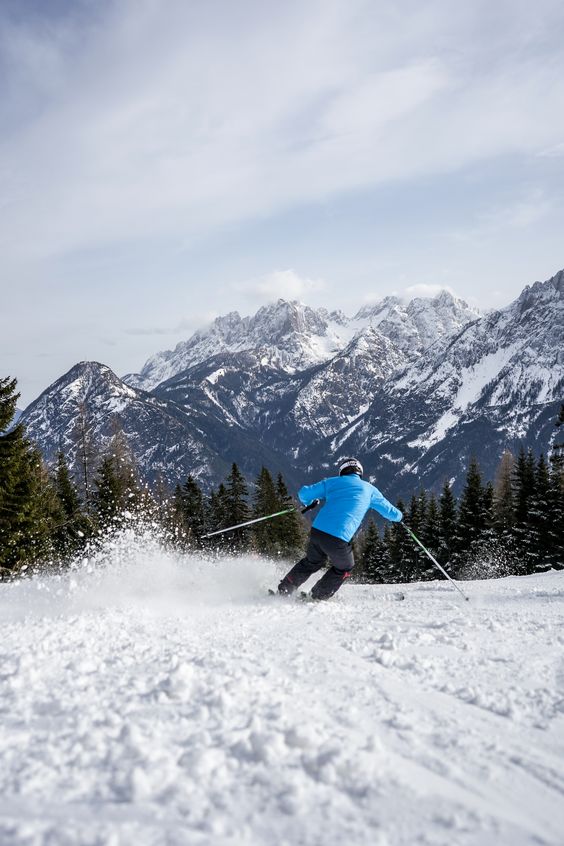 When you come to Austria in the wintertime, visiting the ski resort is a must. This country is blessed with majestic Alps landscape, so in the colder season time, it's easy to spot the winter vacation. One of the best ski resorts in Austria and friendly to kids is St. Anton am Arlberg. The slopes are quite friendly for beginners and kids for skiing or snowboarding. In addition, down the hill, there is a traditional winter market that will cheer your trip in wintertime. In the Christmas market, you will find lots of comfort food and sweet delicacies.
Must-eat Delicious Austrian food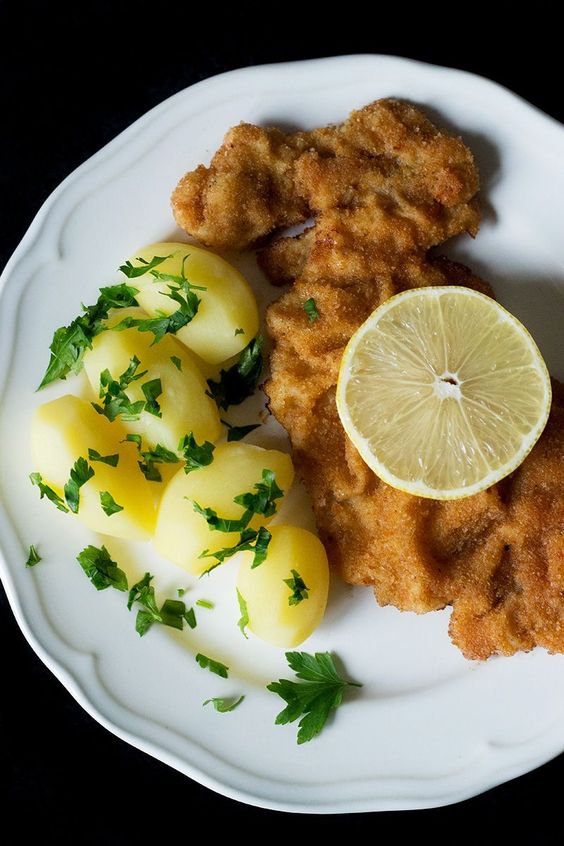 Wiener Schnitzel is the most popular Austrian food, it's a pork or chicken cutlet deep fried and serve with boiled potatoes and red berry jam. The simple recipe and ingredient but totally delicious and irresistible dish that we cannot leave without. So, Wiener Schnitzel is a must-eat delicious food when we travel to!
Viennese Apfelstruddel
Austria is famous for its quality pastry and baking goodness. Their most well-known dessert is Apfelstrudel, the thin layer of pastry and stuffed with apple and custardy filling. Then it's topped with icing sugar, this sweet dessert is something we have to eat since we were in. Apfelstrudel is a must-eat Austrian dessert delicacy!
Viennese sausage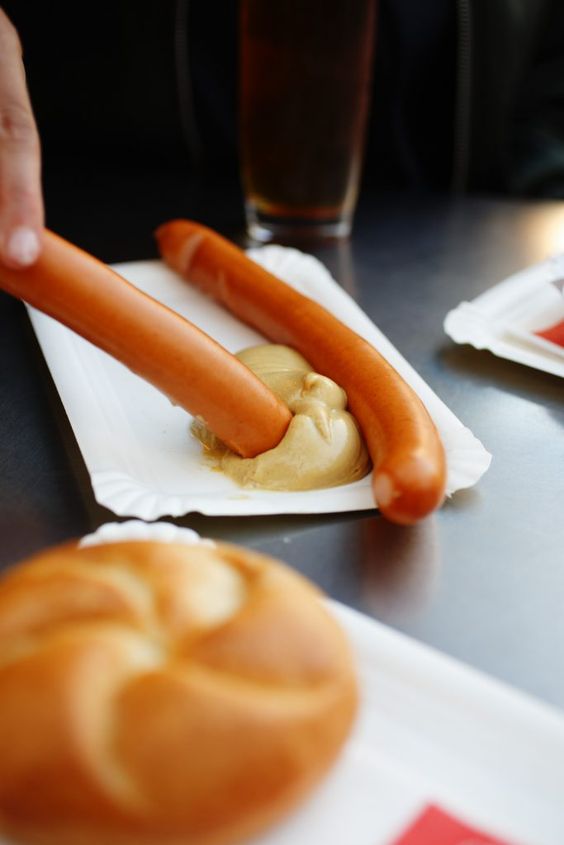 Sprawling Austrian street food, Viennese sausage is something you have to taste. We can find many food stalls selling this sausage. There is a variety of sausage from the original to the spicy one that will satisfy your taste bud. There is lamb, beef, pork sausage we can choose from. The sausage is usually fried and served with a bun of bread and custardy sauce. The simple ingredient and presentation of this sausage are loved by all.
Austrian beer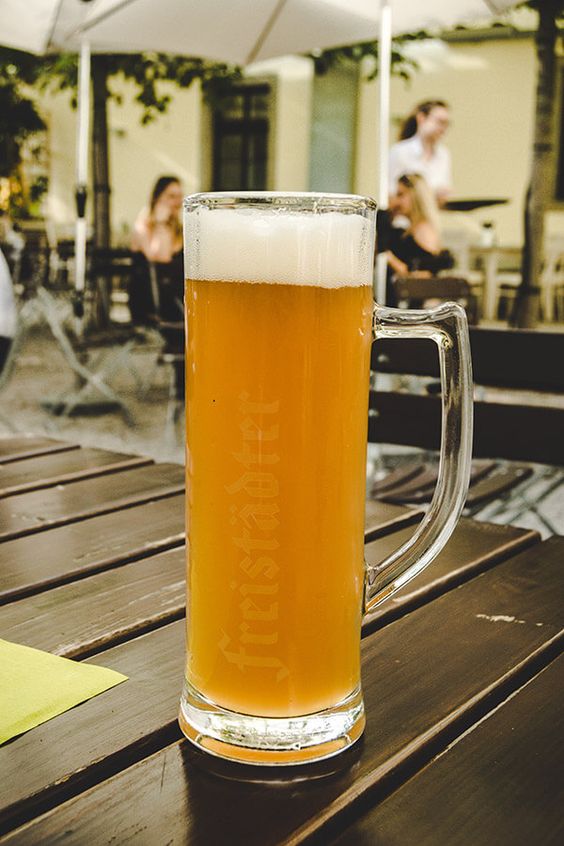 Eating and socializing culture in Austria is solid, enjoying a simple meal and drink fresh beer in the brewhouse is a way to enjoy the laidback day! The frothy and cool beer out from the barrel is so refreshing, in addition, the lush garden landscape giving the satisfaction of having a meal outside! We can find lots of cool beer gardens around Salzburg, let's enjoy a cool dining environment in this cool country!
Conclusion
Austria located in central Europe makes it holds an important part of European heritage. The beautiful Alps landscape, magnificent ancient buildings, and mouthwatering desserts will satisfy your sweet tooth. If you have a plan to explore this beautiful country in three days, then we have compiled where are the best places to visit and delicious dishes we have to try. On the first day trip, we can explore around the capital city, Vienna. Next on the second day, we can go to Salzburg visiting major tourist attractions, having a fresh beer in the garden. In the afternoon we can have a rest in the Austrian village, Hallstatt. And on the final day, enjoying the rest of your short time by having the winter vacation in the ski resort of the Alps landscape, and wraps up your journey to explore comfort food in the Christmas market.
The three-day trips would not be enough to explore this beautiful country in Europe. But, at least there is still a chance to maximize our journey to feel the great ambiance and their local food delicacies. So, we have to wrap up the simple guide for a short trip to Austria. We hope you enjoy our guidance, and for sure we will share lots more awesome destination places and delicious food across the globe!