Foodntravelling.com – Nasılsın? We hope you are well and ready to start your journey in Turkey! Istanbul is the capital city of Turkey that offers lots of wonderful city attractions. Let's say the famous Istanbul historical site Hagia Sophia and the Blue Mosque which has ancient architecture and deep history. This city never stops to makes us amazed by its charm and lovely environment.
Istanbul is the only city that has both sides of Asia and Europe. Bosphorus strait has divided this city into two parts. Although the Bosphorus strait has separated this city, it offers a scenic view from both the European and Asian parts of Istanbul. We can take a boat by going to the ferry station and enjoy the beautiful city of Istanbul. When we visit this city, we can also go around Emirgan Park, where the tulips festival is held. In this writing, we will guide you to have Istanbul sightseeing, don't miss any of it!
Using public transportation from Sultanahmet to Emirgan Park in Sariyer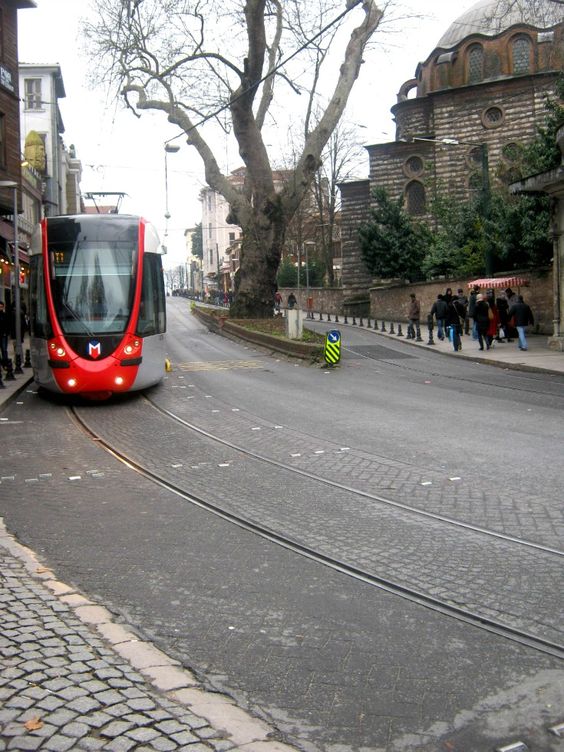 As a tourist who spends a few days in Istanbul, you don't wanna miss feeling the public transportation there, is that right? Well, we can use a taxi to take us to the right destination without confusion. That is a simple way, if you wanna go to travel Istanbul destinations, the taxi driver knows where the place is, so you don't need to worry get lost in the city. On the other side, using public transportation is a more friendly budget and of course, you will get more experience in another city, that is quite interesting!
Alright, when you come to Istanbul, you will be familiar with the Fatih district. The most well-known touristy area in Istanbul, there is the Blue Mosque and Hagia Sophia located in this district. So, we want to share with you the public transportation from this heart of the city to Emirgan Park. Where the tulips festival is held every year!
So, how to get to Emirgan Park from Fatih district? Alright, we can take the tram from Sultanahmet station to Sariyer. Another option is you also can take a bus from Sultanahmet to Sariyer, but one thing we notice when you take a bus. There is crazy traffic that will waste your time a lot, sometimes it takes one and a half hours to get to the destination. If you have a short time traveling in Istanbul, we suggest you not take the bus. So, you will not feel in the rush running with time!
Sariyer is the home of thousands of blooming tulips in Istanbul!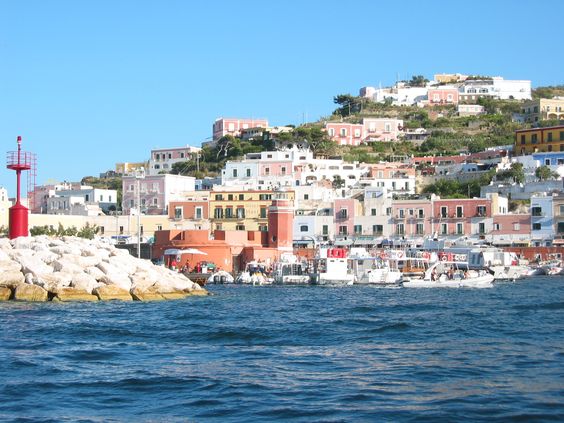 Istanbul tulips festival right located in Sariyer, the part of Istanbul. This district has the higher ground lever all over Istanbul, which makes this space has a cooler temperature. Sariyer is home to thousands of beautiful tulips that bloom every year! When you have a lot of time in Istanbul, don't miss visiting the Sariyer district, you'll find a peaceful place in this district! The cool weather, outstanding scenic view of the sea will make you want to hang out and relax apart from the city crowd. It is such a hidden gem in Istanbul!
Emirgan Park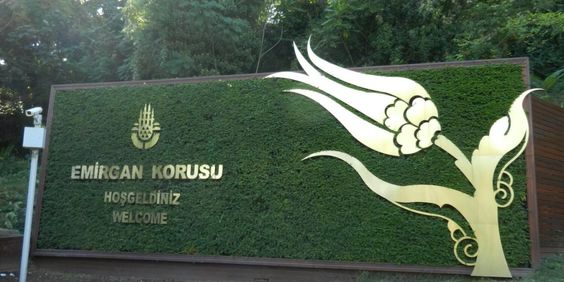 Before you enter the beautiful park, you can take a picture in front of Istanbul tulips festival park, Emirgan park to remind you of a memorable experience in this beautiful place! If you come to Istanbul to see the festival tulips, make sure you come in the spring season. They bloom perfectly from March to April! So, before you take a flight, make sure you come at the right time!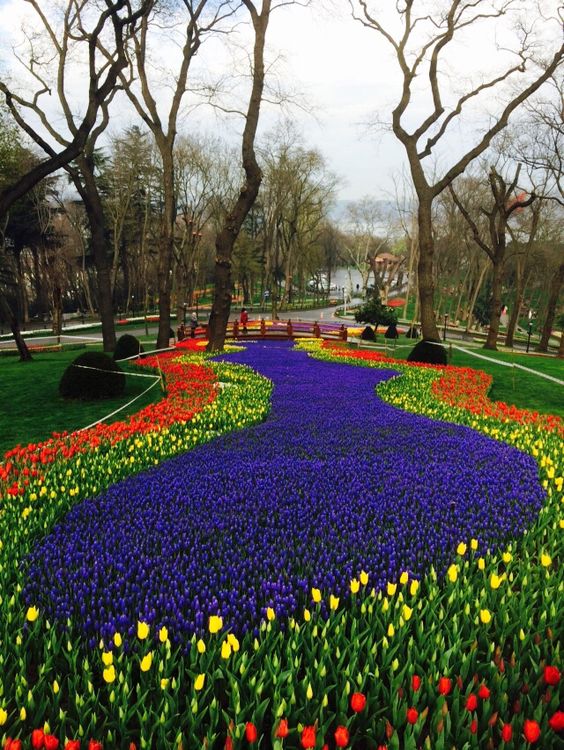 If you really want to see thousands of tulips blooming in Emirgan Park, you have to come in April. It's a peak touristy time because we can see a lot of colorful tulips perfectly bloom in the spring.
Dating back to history, in the middle ages, the tulip is known as the wildflower on the Persian mountain. But then, the Ottoman empire took some tulips and grow them in Istanbul. Since then tulips are cultivated in Turkey. The colorful tulips in groups decorated many palaces in Istanbul, they are looking so gorgeous!
Tulips from Turkey were brought to all Europe, including Netherland who really well-known for its beautiful tulips festival. The Dutch really love tulips and they developed cultivation in their country. Since then, they have had lots of beautiful and quality tulips. From this moment people have mistaken a lot knowing that tulips from Netherland.
It's quite interesting to discuss one of the most beloved flowers. In the year 2000, the Dutch government sent back some tulips from Istanbul back to their home. At that time, the Turkish government announced that Tulipsis was the traditional flower of Turkey. Now, we can see Tulips are blooming beautifully every year in Turkey, exactly in Istanbul.
Beautiful water feature in Emirgan Park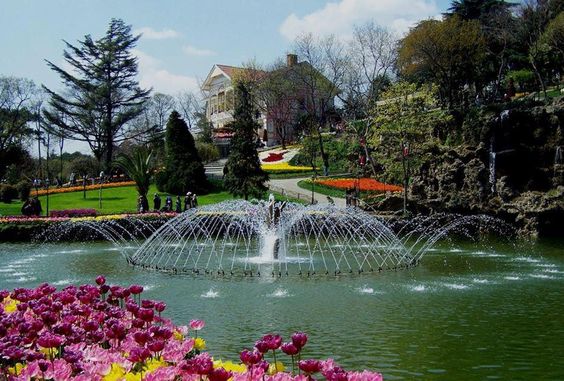 Inside this wonderful park, there is a beautiful water feature in the middle. It is so pictures and could add beautiful photos to your gallery! Surrounded by well-kept and neatly arrange tulips, it is so damn beautiful! Besides this pond, we can see there is a small waterfall that gives a more relaxing natural ambiance, it's such a paradise!
After enjoying the Istanbul tulips festival in Emirgan Park. We can go on the next wonderful trip in Istanbul! This one offers you the scenic Bosphorus sea with the spectacular sites of Istanbul, yeah we are heading on the Bosphorus Cruise right now!
Get the scenic Istanbul city view by taking a Bosphorus cruise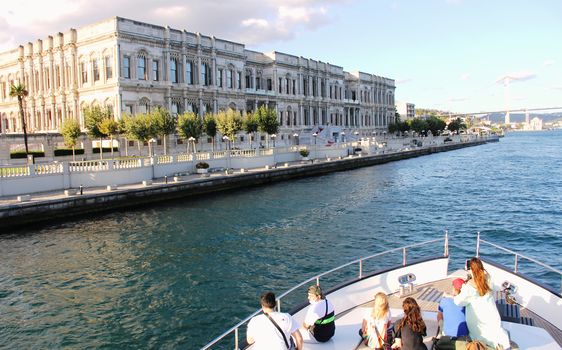 There is nothing better to travel to Istanbul to see historical sites and have a wonderful Bosphorus cruise! We can see the magical Istanbul city landscape clearly over the sea! Enjoying the Bosphrus strait and relaxed black sea view on the boat could be one of the most unforgettable moments when we travel to Turkey! There are many types Bosphorus cruise you can take based on your budget. For instance, taking a ferry for a more friendly budget or rent a luxury boat to spend a good time with your lovely one, so romantic!
Romantic dinner on the luxury yacht!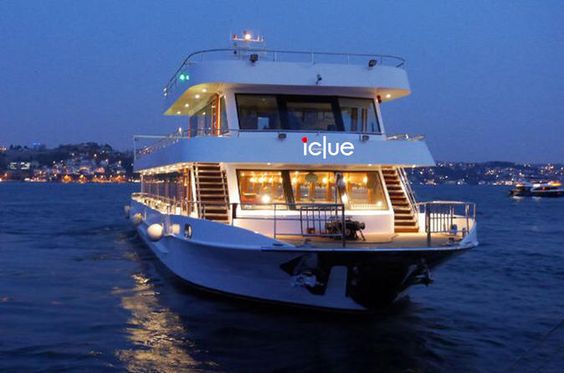 Spending honeymoon time with your lovely one in Istanbul is a great idea. This city ambiance is just lovely, organize, and romantic for sure. With tons of mesmerizing historical sites, Istanbul also offers you a wonderful trip over the sea! Well, you can rent a luxury yacht to have dinner over the beautiful black sea scenic view! We are pretty sure, you will love the ambiance of having dinner on this yacht!
Final words
Istanbul the lovely city in Europe that never stops makes us adore its charm. It's gifted with tons of outstanding historical sites, the scenic Bosphorus and black sea view to the beautiful tulips garden. What a completely amazing attraction and touristy city!
In this writing, we guide you to look closer to the beautiful Istanbul tulips festival and a brief history of this beloved flower. Located in Sariyer, the part of Istanbul district that is near the Bosphorus strait has a higher ground level. The cool temperature and awesome blooming tulips immediately will make us lost to heaven!
Another attraction to complete your visit after Emirgan Park is having a Bosphorus cruise. Seeing awesome Istanbul city landscape over the sea will give you a different perspective and a more charming Istanbul visual. Discovering the Bosphorus strait and black sea journey by taking the boat, ferry, or luxury yacht! All of them will give you satisfaction traveling all around in Istanbul!
We hope you enjoy our travel guide and a quick history of beloved flowers or tulips in Istanbul and having an excellent boat trip around the Bosphorus Strait. There is still a lot of upcoming Istanbul travel guide we want to share with you. So, make sure you will not miss any precious travel guide from us! Istanbul'a hoş geldiniz!