Foodntravelling.com – Looking for some fun beach vacations in Europe. Spain is the right choice to visit to enjoy the great summer vibe ambiance! Feel the cheerful sunny days with the beautiful coastline that is so alluring. There is a city in Spain that offers complete destination places for tourists. The abundance of artistic buildings spread around the streets, the amazing Camp Nou stadium for football lovers, and of course beautiful beach resots we can visit once we were in Barcelona.
Surrounded by the Alboran and Balearic sea, Barcelona is the right place to enjoy the laidback summer vacation! In this writing, we will share some of the best and beautiful beaches we could visit in the city of Gaudi! There is no hesitation about feeling the warmth of the sun in the Royal Gold Medal for Architecture, Barcelona!
Playa de la Barcelonata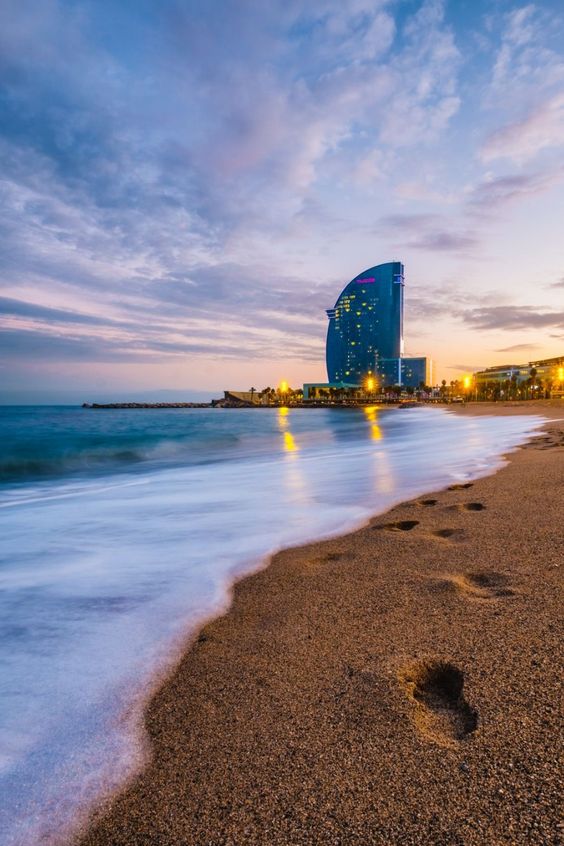 One of the most visited beaches in this city is Barceloneta beach. It was actually the fisherman district that has a great landscape view. This beach resort also well-known for its various unique buildings around the coastline is. It can be a picturesque spot while visiting the beach. More than that, there are lots of bars and seafood restaurants around the coastline area. Which make your mealtime feels great, enjoying the meal by having a great view is something undeniable! The beautiful white sands that feel so soft are a great welcome from this beach to our feet. We can also enjoy water sports that are plenty of people enjoying their vacation. We can have surfing, diving to enjoy the beauty under the Barceloneta sea. There are lots of amazing attractions places we can enjoy on this beach, so if you have had a chance to travel to Barcelona, this beach is worth visiting!
Sitges Beach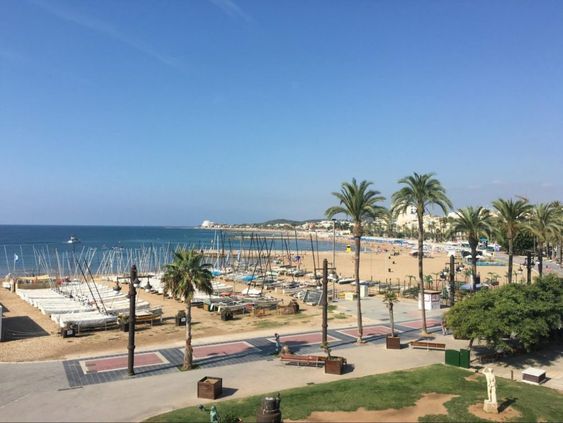 Barcelona is well-known as the Royal Gold Medal architecture city in 1999, that is not a surprise that this city has many amazing buildings. That is not a surprise that many tourists come to this city to see amazing architectural buildings. But, more than that, Barcelona has beautiful beaches that are easy to catch. In this picture, we offer you a beautiful Sitges beach. It is a perfect place to be laid back to enjoy the beautiful deep blue sea. There are lots of sun's chairs along this beach that we can rental. Enjoying the warmth of the sun, wear your sunglasses on, and drink coconut water you are ready for the chill mode! Alongside this beach, there are lots of accommodations that you can book online or directly when you arrive. We can rental it based on our budget. The Sitges coastline area is decorated with coconut trees, the white sand touches our skin, it is such a beautiful beach perfect for a relaxing vacation!
Nova Mar Bella Beach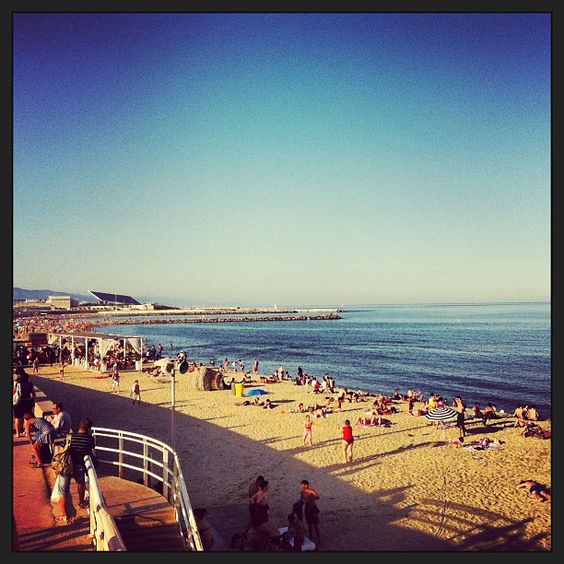 Another beautiful beach in Barcelona is Nova Mar Bella beach located in the Northside. This beach is spectacular, there are many facilities we can enjoy when we staying in. WE can rental umbrellas or sun-bed rentals, there are lots of hotels and budget-friendly accommodations that offer free wifi, a water heater, and a comfortable inn. If you come to any other beaches in Spain. There is always you can find everywhere in the bar. The liveliness and passionate culture socializing in the bars is something we could not find in any other countries in Europe. In the previous writing, we have shared lots of delicious Spanish tapas. In Barcelona, we can find lots of seafood tapa style. For such fried calamari, grilled sardines, a fried octopus that neutralize with lemon. So, hanging out in the tapa bars while enjoying the fresh beer and great ocean view. It is something breathtaking vacation experience while we travel to Spain! Well, so we can enjoy our tapa dish while looking at the beautiful Nova Mar Bella beach!
Bogatell beach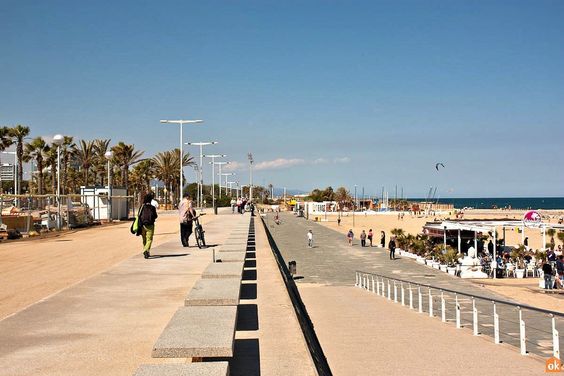 Bogatell is one of the best beaches in Barcelona that should be on your list when you travel to. The beautiful straight walkway and amazing neat coconut trees in line is a picturesque spot in this summer vacation place. And amazingly, this beach is one of the comfortable beaches, there are toilets very close to the coastline area. many visitors feel satisfied by the organized parking lot system that is easy, safe, and neat. Besides that, there are some accessible showers facilities we can use for free. So, after playing with water and you get dirty, we can easily wash our hair and body with a useful shower facility! We recommend Bogatell beach for the amazing tourist attractions when you are looking for a laidback vacation in Barcelona. The great facilities, clean coastline, and beautiful beach view are something you cannot be missed in Barcelona!
Canary Island Beaches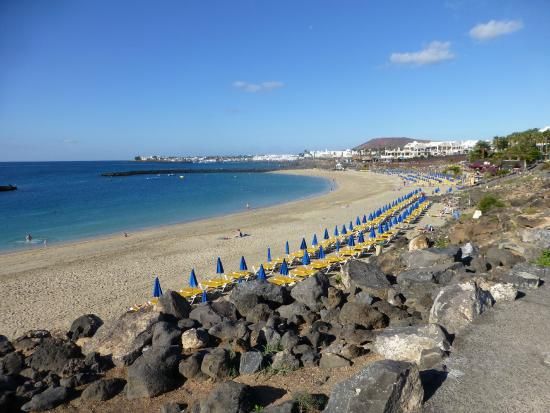 There are few beautiful beaches along with the Canary Islands, they are Corralejo, El Bollullo, Famara, Hermigua, Las Conchas and many more beaches we can visit. The breathtaking rocky view is made from the stacks of stones, a towering coral reef in the few areas of Canary Island beaches. It is one of the most popular beach vacations among Europeans. Those who live in the colder region, usually book their trip to the warmer places just like to this beautiful Canary Islands. The beautiful coastline, calming atmosphere, and for sure great restaurants that are ready to satisfy your hungry tummy!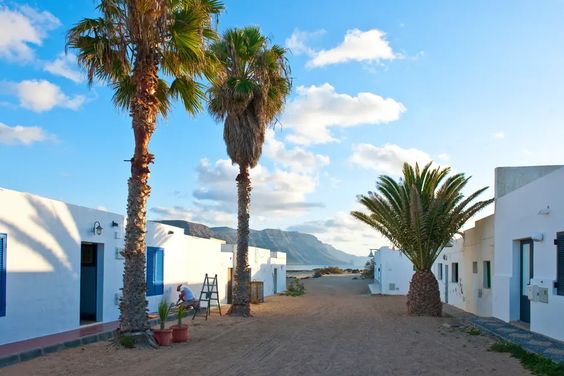 The white minimalist cottage and inn create a welcoming atmosphere. Located on the coastline and very close to the beach offers us a great oceanic ambiance. Hearing the waves before we sleep is something great we can actually feel! Moreover, we cannot go to the public toilets or have a shower near the coastline. We can back to the cottage and clean ourselves after being satisfied by playing with water and sands. The great view and accessible cottage that link us close to the beach is the advantage of renting the accommodation near to!
Conclusion
Barcelona is a beautiful city and province in Spain. The city has to offers tons of architectural designs, mixed culture, delicious seafood, and a beautiful Mediterranean sea view. If you have a planned trip to Barcelona, don't forget to visit one of any beautiful beaches in this city. When you are looking for the best beach resorts recommendations, we suggest you visit Bogatell beach or Canary Island's spectacular beaches. The easy access, comfortable cottage, and most importantly is having a beautiful and clean beach. In this writing, we have shared with you some of the best beaches in Barcelona and near it. We hope you enjoy it a lot and hopefully, this beach list will make your trip to Barcelona feel more enjoyable!