Foodntravelling.com – Spain is a beautiful European country that is located in the Mediterranean region. Along with ancient history, Antoni Gaudi's land has a deep history of Islam. Along with the 7th century until the middle age around the 14th century. Islam was showing its existence in the conquered Peninsula region. After the 14th century, Islam does not rule this region any longer and Spain converted into a Catholic country. Lots of people converted from Muslim to be the Catholic because of the Spanish church inquisition. Along with history, this country has many things to offers. For the Muslim people who want to visit the traces of Islam in this country, you still have a big chance to see them! But, since the Catholic church rules this country, it's difficult to find some halal food for Muslims. More than that, many of us might be worried about our trip to a not majority Muslim country. In this writing, we will pack some of the simple tips you can keep in mind. We hope these Muslim-friendly travel tips will make your journey convenient and so much easier in Spain!
Looking for halal food is a must!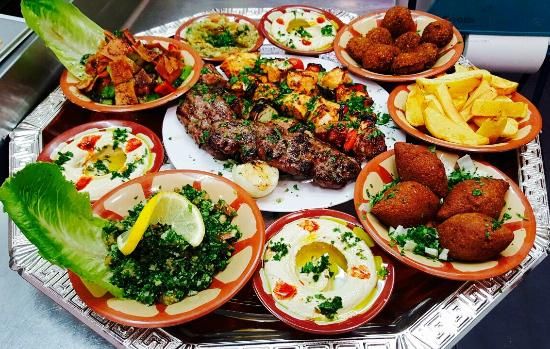 One of the most difficult and biggest border for Muslim traveler who wants to have a trip to Europe is dealing with food. As the majority of non-Muslim countries, we have to be careful and selected while eating in Spain. One thing that we can do is to search on the internet about halal restaurants. In Granada, it might not that hard to find Muslim-friendly restaurants, in this region, we can find a lot of restaurants that have halal certified. But, in Madrid city, you will find it more difficult. Anyway, looking for a middle-eat restaurant in Madrid that has halal certification. Most of them selling kebabs, and that is a pretty common food for Muslim people from the middle east. Another tip on looking for halal food is you can go to an Asian supermarket that sells Asian halal food such as from Indonesia. There is various instant food like noodles, rice you can find in the Asian market. Find a product that has a halal logo, so you do not have to be worried about the food any longer.
Another option is you can be generous in eating fruits while traveling to non-majority Muslim countries. More than that, eating fruits will give your body good fibers which are helpful to give you energy while traveling! Although, we all know that we want to taste the highlight of local food. In Spain, Jamon or ham is quite popular but for Muslim travelers, we cannot eat ham, another option we can find beef ham. And there also Spanish food delicacy is paella. It is the rice dish mix with many spices you can actually try to eat!
Book your attraction ticket first!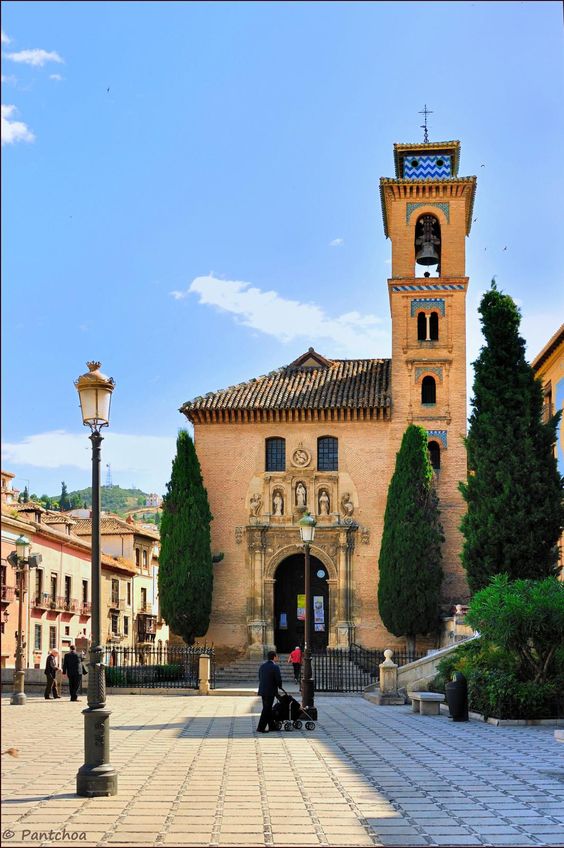 As we alluded to earlier, Islam has shown us its existence in the Peninsula region. Around 800 years living in Spain. It has shared a lot of architectural buildings, art, calligraphy. WE can find many Muslim histories in The Granada. Where we can find lots of mosques and halal restaurants that truly exist very well until now. But, before we go to the attraction, it's better to book the ticket online. It is simple, easy, and more deal with the price. And also help you to pass the line ticket. To make your trip feel easier and organize, we suggest you book the ticket online first. Then, heading up to the attraction! There are lots of Muslim historical sites in Spain and also has recorded in the world heritage of UNESCO. We can see the wonderful Granada Mosque that displays Islamic architecture style. Combine with the Catholic church vibe makes us learn the history of two religions' existence in this country!
Use train as the main transportation when traveling in Spain!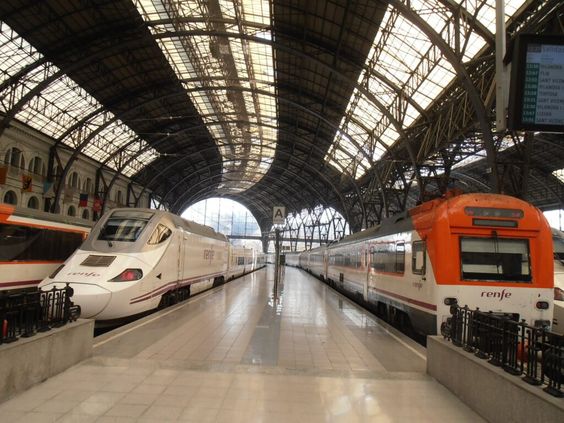 Europe is well-known for its easy access to transportation, each one of them is train. Wherever you wanna go, we can easily catch up at the bus station and it will work fast to bring us to the destination place. From Madrid to Barcelona, Granada or any other city in Spain. It's pretty easy to access and use the train as the main transportation is very reliable. However, taking the train to bring you to the destination place will save your budget, especially if you are a budget-traveler type, you have to choose this amazing transportation in Spain! More than that, we can feel the quality of public transportation in developed countries. The train is one of the most favorite transportation for all Europeans because it's easy to access, fast, and connected to all places in the country and even across it! Another thing we want to highlight about the train in Spain, it's pretty safe, clean, and comfortable. These features are what we need when we travel to!
Wear comfortable and breathable clothes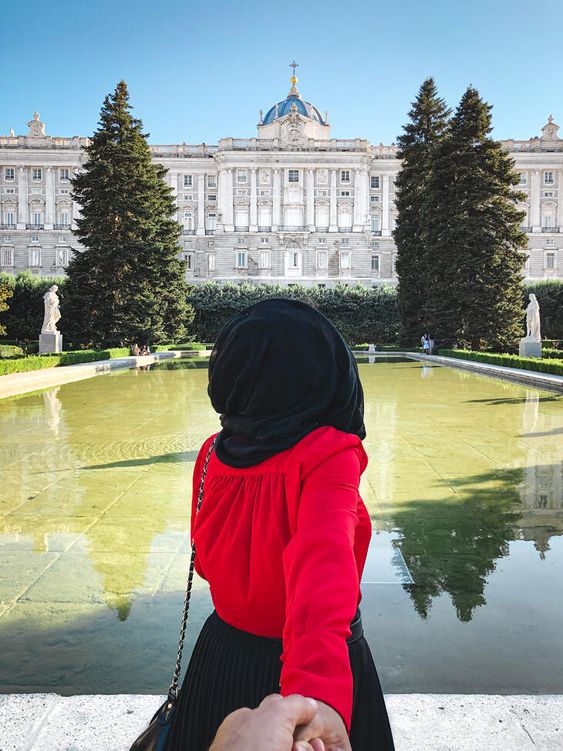 The clothes are something that we wear wherever we go on the trip. As a Muslim traveler that has a trip to Spain. We suggest you choose comfortable clothes that have breathable, loose, and lightweight features in the summertime. Along with the coastline and Mediterranian region, Spain has a warmer temperature than European countries. So, we give you a tip to choose comfortable feature outfits to accompany your trip. Something that could absorb the sweat and extremely fast to dry cloth. Wearing a comfortable outfit will make us more enjoying our journey in any other places we visit around the globe!
Enjoy the trip and capture the moment!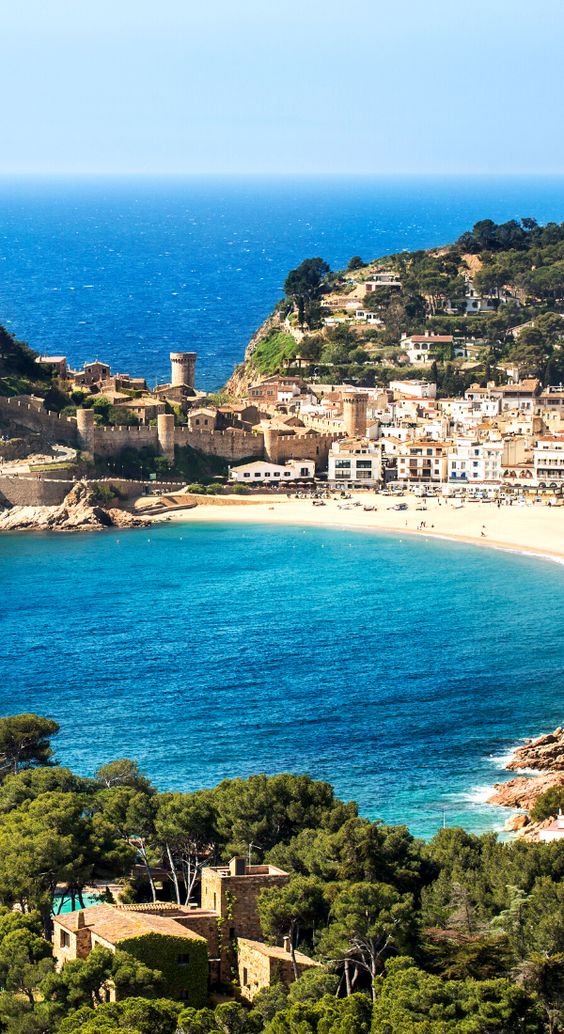 One of the keys to a happy journey is enjoying your trip. We know that must be ups and downs moment while traveling to any place on Earth! But, one thing we have to remember is to be grateful for the trip we have and enjoy it well. Because not all of us have a chance to travel to. However, wherever we travel, do not forget to capture the moment while you being there. The picture will remind us of the experience we have and leave us with good memory. So, don't hesitate to capture the moment of your journey and the rest is all about happy traveling!
Conclusion
Spain is officially called the Kingdom Of Spain, the attractive European country that is located in Southwestern Europe. Travel to this country, we will find lots of ancient buildings, great historical sites, delicious food, and of course Islam heritage that still exists and is well-kept until now! Talking about travel to Spain for Muslim travelers. Here we have shared an easy pocket guide that could make your trip to Spain feel so much better and safer. We have listed some of the major points we should keep in mind as the Muslim traveler who travels to European countries. We hope this could help you all out and make your journey so much easier!