Foodntravelling.com – The beauty of nature certainly saves millions of species of flora and fauna. You can find places that present natural beauty in various countries. Currently, you can find it in Thailand. This country provides a natural beauty that cannot be paid for when you visit it. The beauty on offer is still rarely touched by anyone, but it is not difficult to find.
On the other hand, Thailand has a variety of natural beauty that you should explore more deeply. The beauty of what there is in this country, such as waterfalls, attractive beaches, and fantastic nature reserves. We will delve deeper into what natural beauty exists in Thailand in the article The Beauty Of Nature You Can Find In Thailand. Let's find out!
Doi Inthanon National Park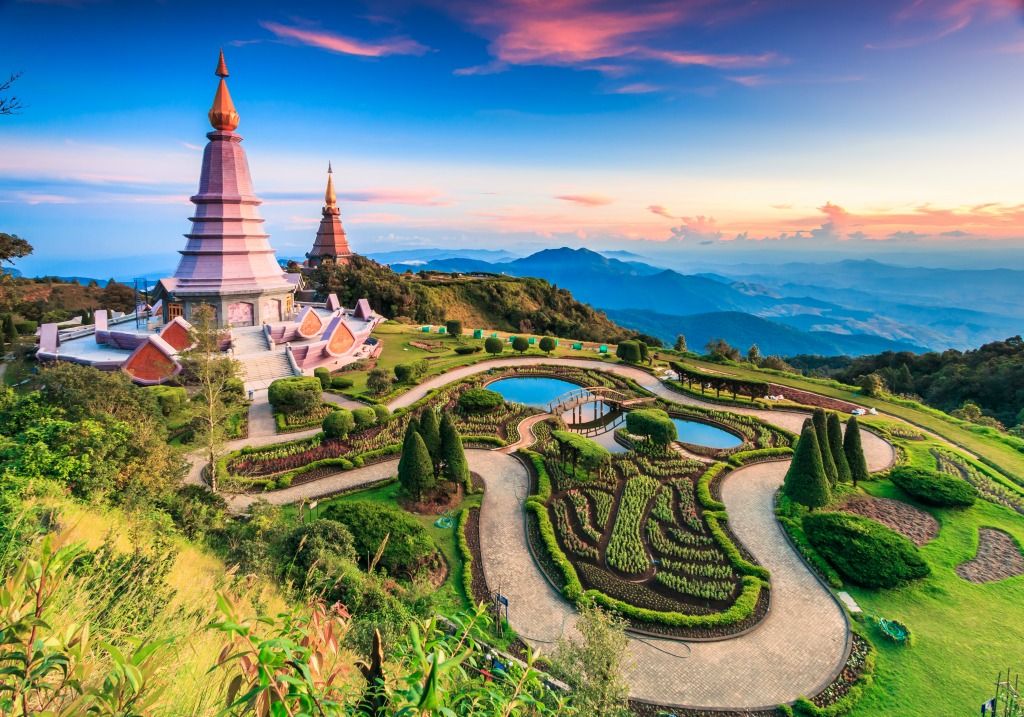 When visiting the northern part of Thailand or, more precisely, in Chiang Mai province, you will indeed find Doi Inthanon National Park. It is located in the mountainous area of Doi Inthanon, which is the highest peak in Thailand. When you visit this national park, you will be amazed by the beautiful countryside atmosphere, cool air, incredible hiking trails, beautiful waterfalls, and much more. The best time to visit this place is in January or February, because you will see beautiful flowers blooming.
Doi Suthep-Pui National Park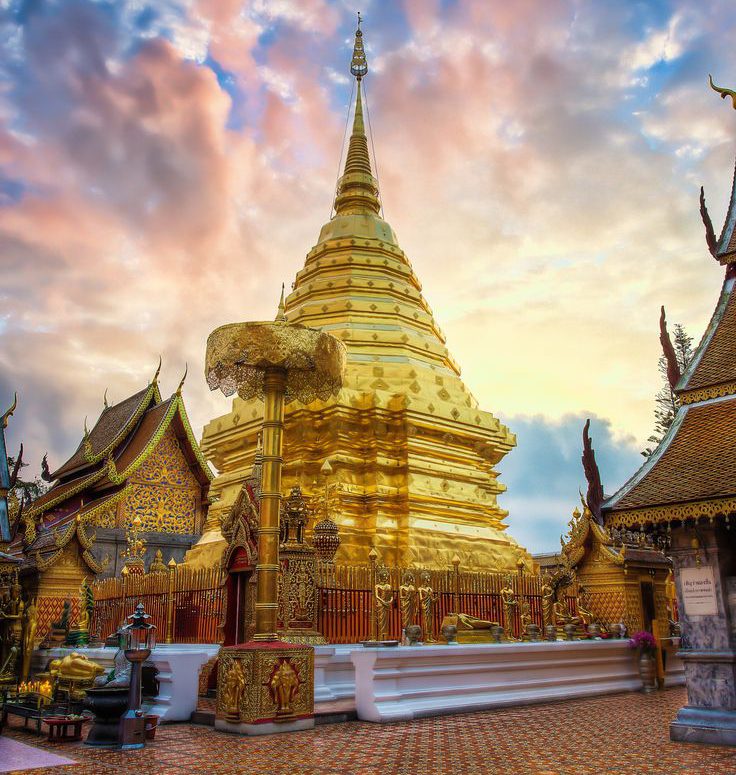 Doi Suthep-Pui National Park is located not far from what we discussed earlier. Chiang Mai Province always keeps its natural beauty that is still preserved. When you visit this place, you will see the ancient golden Buddhist temple of Wat Phra That Doi Suthep. If you have a hiking hobby, this national park is perfect for you to visit. Because in this place you will be presented with an extraordinary natural charm.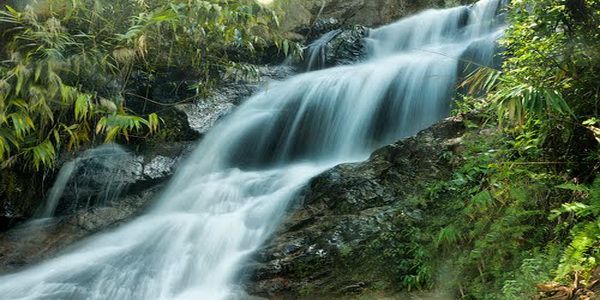 When you start the trip, you will be presented with seeing various types of animals such as elephants, monkeys, forest cats, and black bears. You can find these animals passing through the rainforest in this national park. Moreover, this place has two impressive waterfalls, namely Nam Tok Monthathon and Nom Tok Wang Bua Bahn.
Khao Yai National Park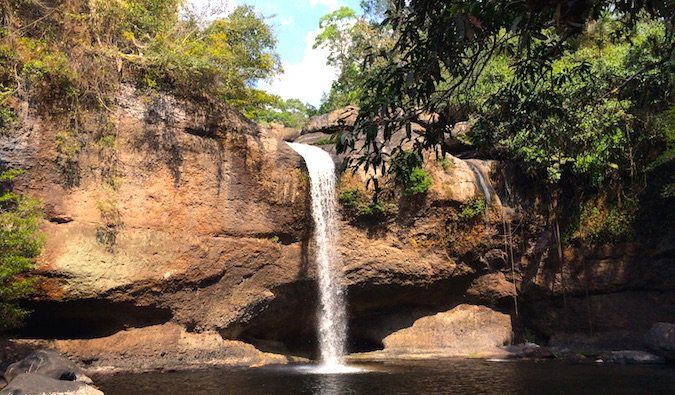 Amid the city's density, Nakhon Nayok turns out to have the beauty of nature that has been registered in a world heritage site. Khao Yai National Park, which is located in the city of Nakhon Nayok, has been around since 1962. By looking at the age of this place, it must be pretty old, Khao Yai National Park has hundreds of species of mammals, reptiles, and birds in this world. On the other hand, this park also has unique places to visit, namely Haew Narok waterfall and Khao Luk Chang bat cave. If you are interested in spending the night in this national park, this place provides a place for you to camp, and don't forget to invite your closest people.
Sung Nong Nooch Tropical Garden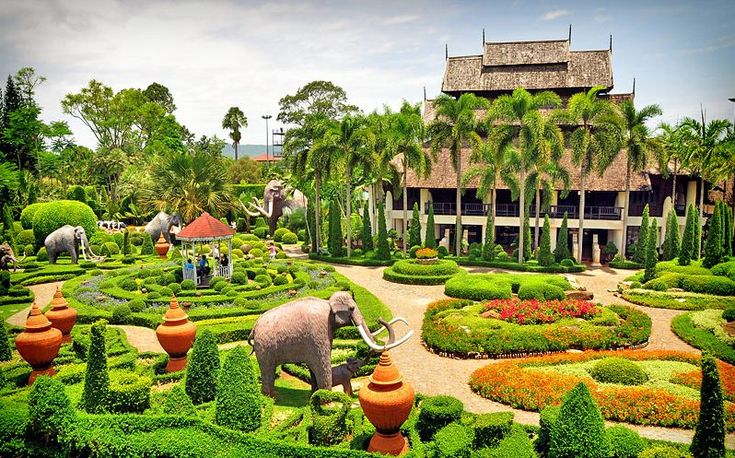 Sung Nong Nooch Tropical Garden is already popular among local and international tourists. In fact, this park is predicted to be the most beautiful park in the world. Park with an area of 2.4 square km, has located in the province of Chonburi, Pattaya. Natural beauty and beautiful plants Sung at Nong Nooch Tropical Garden has various groups of ornamental plants worldwide. The gardens are divided into several gardens, including French Garden, European Garden, Stonehenge Garden, Succulent Garden, Orchid Garden, and also the Bromeliad Display Garden. To enjoy exploring this place will be offered by walking through the park or borrowing a bicycle that this place has provided.
Mae Fah Luang Garden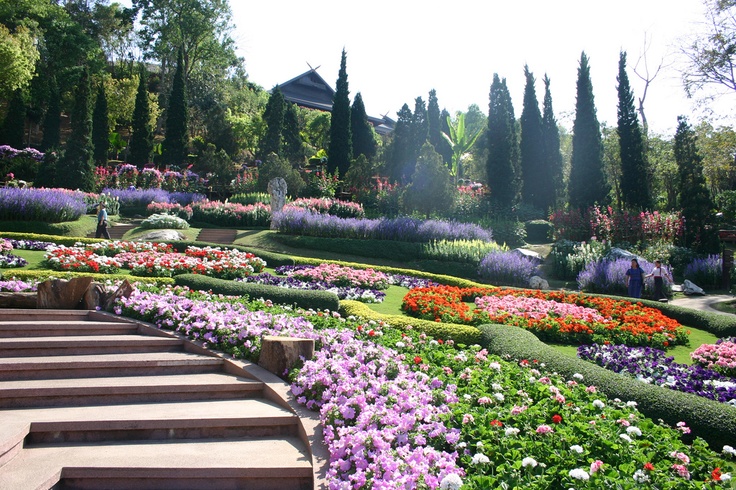 Finding a beautiful garden to create a memorable atmosphere is not difficult. Mae Fah Luang Garden is the one you must visit. It is located not far from the city of Chiang Rai, Thailand. This park takes elements of neatness and placement from the Netherlands. If you are interested in visiting this park, you will feel like you are on vacation in that country.
Phuket Island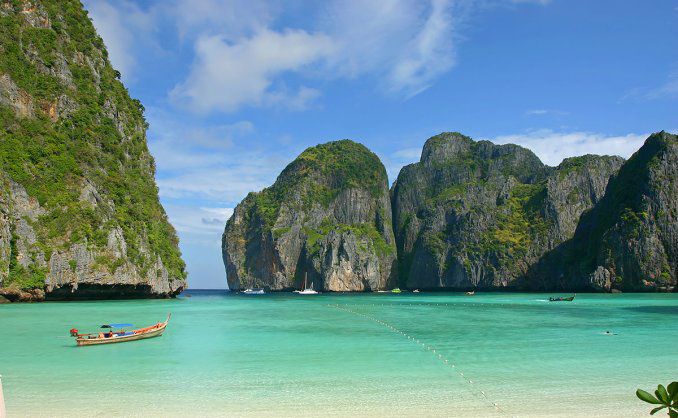 It's a shame if you visit this country to miss Phuket Island. Phuket is often a favourite destination among foreign tourists. With its natural charm that is still beautiful, Phuket Island also offers refreshing beaches. Phuket has many refreshing beaches, such as Nai Harn Beach, Kata Beach, Patong Beach, and many more. You don't need to worry when visiting this island, because this island offers fun water tours. Moreover, every beach on this island serves a variety of Thai specialities, western food, to seafood processed dishes.
Golden Triangle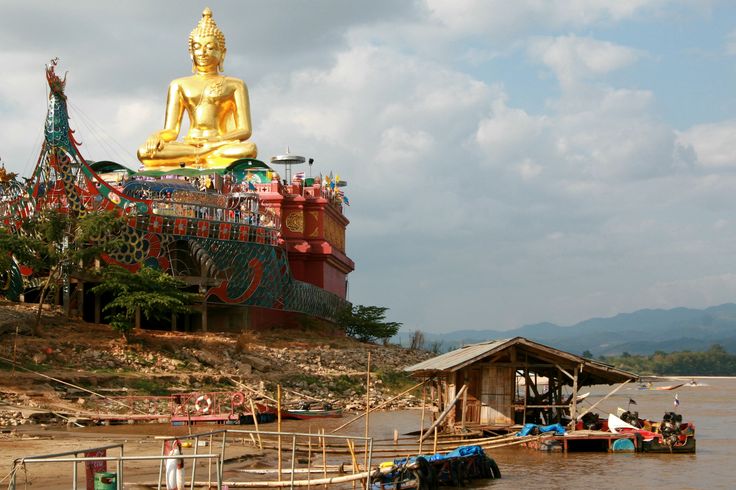 Last, the nature of beauty is located at the northern tip of Thailand. It is undeniable that this place is divided into three national borders. Why is this place divided into three parts? Because this place used to be a place to transact gold. Therefore, this place is also called the Golden Triangle. The three countries include Thailand, Laos, and Myanmar. When visiting this place, you will be along the Mekong River, and without realizing it, you have been around three countries at once, interesting, isn't it? Visiting a place that still has natural beauty will create memorable things.
Moreover, Thailand does not only offer its natural beauty, but there is still much to look for, such as spicy dishes, favorite destinations, and historical sites. Actually, there are still many things to look for in this country, so we have provided an article for you about The Beauty of Nature That You Can Find In Thailand. So, enjoy the beauty of nature!