Foodntravelling.com – Every dish in this world must have a unique taste. Not exceptional, but it also has its characteristics in each presentation. This country is often in the world's spotlight with various dishes. You were starting from the appetizer, main course, to dessert. Not only Japanese dishes that you must try, but street food in Japan you should also try when visiting this country. This article discusses Must-Eat Famous Japanese Dishes For Your Experience and the Japanese street food you must try!
Takoyaki, Octopus balls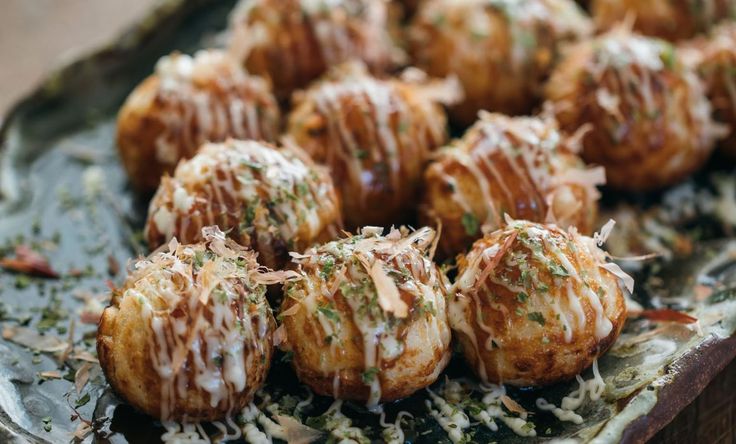 The first famous Japanese food that we will discuss is takoyaki. Takoyaki is made from wheat flour, fresh vegetables and topped with octopus. The filling for takoyaki is octopus, but you can replace it with other seafood preparations such as crab sticks, shrimp, or squid according to the taste you want to add toppings. Cooked in a skillet in the shape of a half ball, then flipped until it is shaped like a ball. Don't forget this sauce, given a special takoyaki sauce and also processed smoked skipjack tuna or what is often called katsuobushi. Interesting to try, right? Takoyaki can be found in street food in every city in Japan.
Okonomiyaki, Vegetable omelette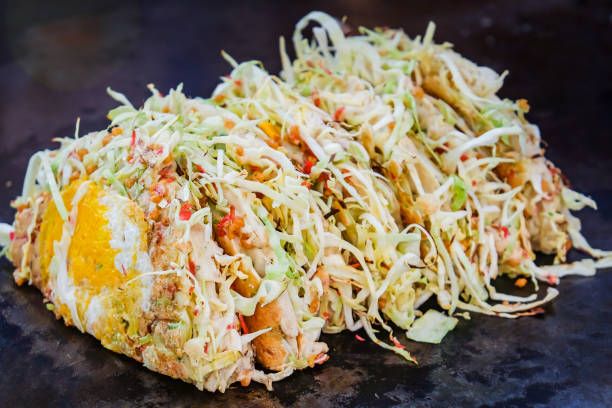 Japanese street food always provides this dish. Yes, that dish is okonomiyaki, which is not much different from takoyaki. Making it is unique using teppanyaki or cooking on an iron plate. This dish has essential ingredients that are not much different from the words above. But what distinguishes okonomiyaki from takoyaki is the addition of chopped cabbage, carrots, and eggs. The fillings for okonomiyaki are also varied, such as cuts of beef, pork, and seafood. The finishing touch of the dish is no different from takoyaki. The sauce used is extra from takoyaki, but the taste of the sauce is more or less the same as takoyaki.
Gyoza, Boiled dumplings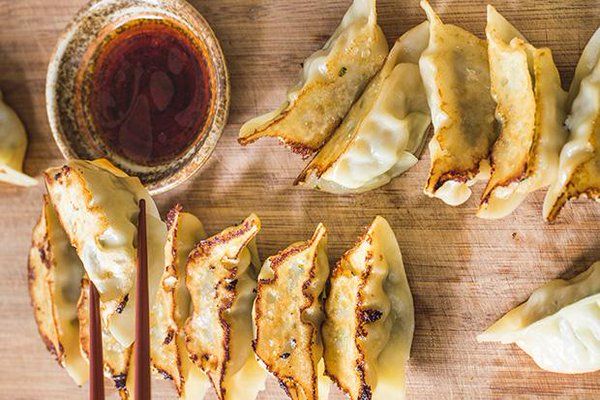 Gyoza is often equated with Chinese dumplings. The difference between these dishes is the savory taste and the soft skin of the dumplings. Then the gyoza is paired with a sweet and spicy sauce. Shaped like a shell, this dish is cooked when someone orders it. Enjoy the gyoza while it's warm. How to cook gyoza is cooked by boiling, but it can also be fried according to taste. The gyoza filling consists of minced meat, shrimp, and mixed vegetables.
Ramen, Specialities japan noodles
Have you ever thought that ramen is a worldwide noodle dish? Then, it would be best if you tried it when you visit Japan. The soup stock has a secret ingredient that keeps the flavour unexpected when tasting it. Besides that, ramen also has different types, including kurume ramen, hakata ramen, kitakata ramen, hadokate ramen, and many other types of ramen that you can try. You can find ramen in many restaurants in Japan.
Kare-Raisu, Japanese curry rice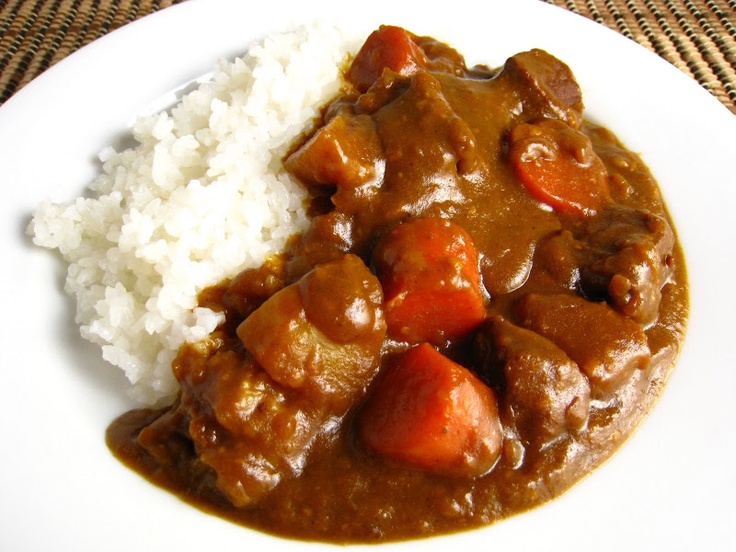 Kare-Raisu or often called Japanese Curry Rice. The word kare is derived from curry, India's country of origin. Meanwhile, Japan modified the dish and became its signature dish. The seasoning sauce made from kare-raisu is made from potatoes, carrots, onions, and Japanese curry paste, rich in spices. Then this dish is served with rice. The filling for this dish is usually pork or pork. Along with the development of the era, kare-raisu was combined with chicken katsu, which made this dish even more complete to eat.
Sushi, Japanese rice rolls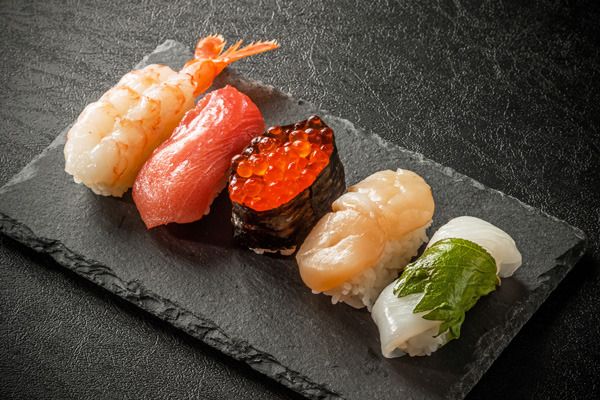 When visiting Japan, don't miss this traditional dish. Sushi is a famous Japanese dish that has been worldwide. The popularity of sushi dishes in the filling is fresh when served, making someone feel delicious when tasting it. Suppose you enjoy sushi in the Japanese royal style (Edo-style) and enjoy this dish fresh. In that case, you can visit the Kaitenzushi restaurant, one hundred yen per plate. On the other hand, sushi also has a fermented one known as nare-zushi. The types of sushi that most people are familiar with are nigiri-zushi and temaki-zushi.
Matcha Ice Cream, Japanese green tea ice cream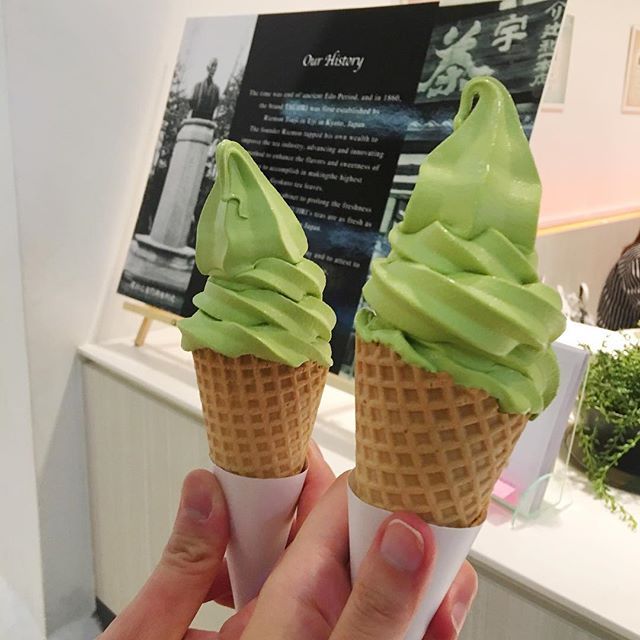 Japan is famous for its unique dessert, matcha. Matcha here is combined with ice cream. Matcha Ice Cream is often found in street food in Japanese cities. The sweet and bitter taste of green tea has a unique flavour to try. If you are curious about this one dessert, visit Suzukien Asakusa Tokyo, Japan. This place also provides a variety of ice cream with various flavours. But the main thing is Suzukien Asakusa offers you ice cream with level seven.
Which other Japanese dish should you try? We are here to provide only a few recommendations for you that you should try while visiting Japan. There are many more famous Japanese dishes that you should try. They might make you addicted when you try them. Those are the famous Japanese dishes that we have recommended. We hope the article Must-Eat Famous Japanese Dishes For Your Experience helps you explore the culinary arts in this country. Enjoy the food!