If you are ready for a move, there are plenty of reasons why you should pick a warm destination. Warm climates encourage people to live healthier lifestyles with year-round outdoor recreation and plenty of sunny days.
Whether you are looking for a new home or apartment for retirement, want a family-friendly neighborhood or are searching for a community of young professionals, consider these five warm destinations for your move. You can take a look some of great apartments at Newark apartments for rent.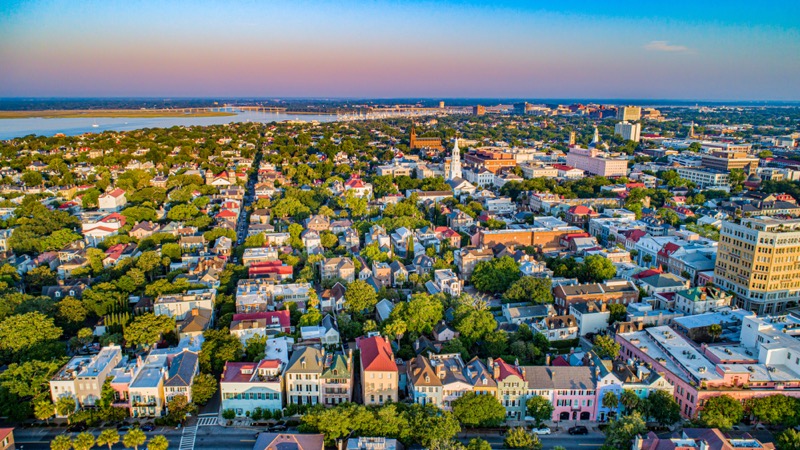 1. Mount Pleasant, South Carolina
Mount Pleasant is a suburb of Charleston, South Carolina. It has temperate weather year-round with a lot of partially cloudy days and afternoon thunderstorms. The average summer high temperature is 83°F, and the winter high is 65°F.
Its proximity to the Atlantic ocean not only keeps its temperatures warm and mild, but it also provides residents with many outdoor recreation opportunities.
Mount Pleasant is known for its quick access to many pristine beaches like Wild Dunes Isle of Palms and many waterfront restaurants. It is also close to downtown Charleston, which has live events, amazing southern food and unique historical landmarks.
Mount Pleasant is ideal for a family looking to move to a warm climate because it has great schools for children and a growing economy for parents. It is also rated one of the safest towns in South Carolina.
Mount Pleasant real estate harkens back to the storied history of Charleston with many uniquely southern homes. There are also modern options with all the amenities, from granite countertops to natural stone outdoor siding.
The combination of warm weather, outdoor recreation and family-friendly amenities make Mount Pleasant a great place to move.
2. St. George, Utah
St. George, Utah is a sun lover's paradise with sunshine 255 days out of the year, 50 days more than the national average. Set within walls of red rock characteristic of southern Utah, St. George never drops below a 50°F average high even during winter. It can get more hot than warm in summer, with temperatures breaking into triple digits during July, the hottest month of the year.
St. George is home to numerous golf courses, three accredited colleges and multiple museums and gardens. It is also less than an hour's drive from the esteemed Zion National Park and multiple other national parks.
St. George's crime statistics are lower than the national average in every category, and it has 13 elementary schools, 5 middle schools, and 5 high schools.
St. George is growing quickly, and real estate options are relatively new because the city only broke into the tens of thousands of residents in the 1980s. It is an excellent location for families that can handle the summer heat and want a safe desert home.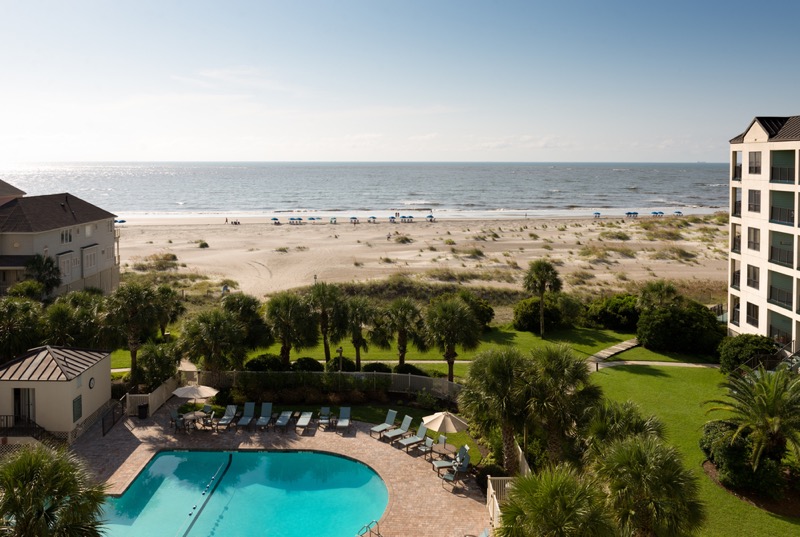 3. Isle of Palms, South Carolina
With a year-round temperate climate, Isle of Palms, South Carolina, is ideal for retirees looking for miles of beaches and peaceful neighborhoods. Isle of Palms gets 210 days of sun a year, a bit more rain than the national average, and average temperatures never dip below 58°F.
Warm weather and precipitation mean vegetation is green and grows fast. Live oaks are covered in beautiful Spanish moss, and native ferns grow in yards.
Isle of Palms has a small population of 5,000 year-round residents, but it comes to life in the summer when tourists and Charleston locals flock to the beach. Besides fishing and strolls on the beach, Isle of Palms has two golf courses and is a quick drive into downtown Charleston. There are many beachfront cafes and restaurants for residents to enjoy as well.
Isle of Palms real estate consists of beachfront townhomes, single-family houses and luxurious apartments. The oldest homes were built around the 1950s, and modern homes are being built as well. Isle of Palms is a great warm destination for retirees and summer vacationers.
4. Tulsa, Oklahoma
Tulsa is a growing metropolis in northeastern Oklahoma that boasts average summer temperatures in the high 80s and winter temperatures in the low 50s. It gets more sunny days than the national average and only snows a couple of days out of the year. The livable weather combined with the growing economy makes it a popular destination for young professionals looking to establish themselves in a new market.
Tulsa offers many incentives to young professionals like their Tulsa Remote program that rewards $10,000 to remote workers who move to Tulsa. Beyond job opportunities, Tulsa has all the amenities of a city without sacrificing southern hospitality. There are multiple museums, like the Philbrook Museum of Art, and plenty of outdoor recreation opportunities on the Arkansas River.
Tulsa has a low cost of living so it is attractive to people looking for their first home. The average house price is $166,000, and it is on the rise, making it a great investment opportunity. Tulsa is a great choice for a warm weather destination on a smaller budget.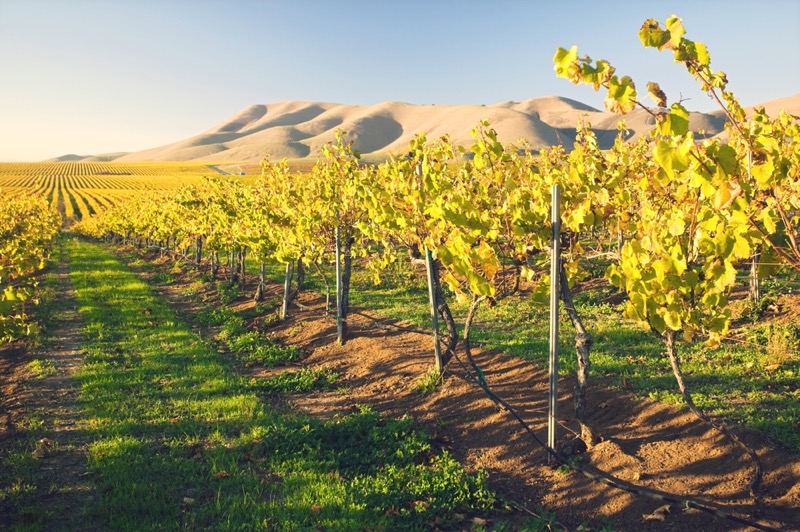 5. Santa Maria, California
With an average of 40°F in winter and 73°F in summer, Santa Maria is a stunning temperate location on California's Central Coast that offers a beautiful combination of lush farmland and coastal tranquility. Despite being a small rural town with a population of around 106,000, Santa Maria offers a wealth of attractions and amenities.
For young families, Santa Maria features numerous parks and easy hiking trails that lead to the rolling Guadalupe-Nipomo Dunes so you can get out and enjoy the warm weather. The Santa Maria Valley Discovery Museum is fun, with interactive displays and STEM learning opportunities for the whole family. Parents can enjoy a day out at the Presqu'ile Winery, tasting some of the incredible wines the region produces.
Santa Maria, CA has a cost of living significantly lower than the state's average, and median housing prices are around $490,000. There are several highly rated public and charter schools in the area. The job market is set to grow by approximately 24% over the next year, with most of the job market focused on outdoor occupations like hunting, fishing and agriculture.
Make a Move to Warmer Weather
If you are ready to move, consider the many advantages of living in year-round warm weather. From relaxing beach towns to the red rock of the southwest and family-friendly communities, these five warm destinations are worth checking out if you want to wake up to sunshine most days of the year.