Foodntravelling.com – Breakfast is the most important thing in everyday life. The density of activity also often takes your breakfast activities. Moreover, when you go on vacation, you must do breakfast to continue your vacation activities. Especially if you are on vacation to Paris, of course, you need recommended places for you to visit. You don't need to worry in this article we have prepared a list of places to have breakfast while you are on vacation in Paris. Meanwhile, these places also often offer traditional dishes that are typical of this country. No need to linger, let's talk about Start Your Vacation Morning with 10 Best Places for Breakfast in Paris!
Holybelly 5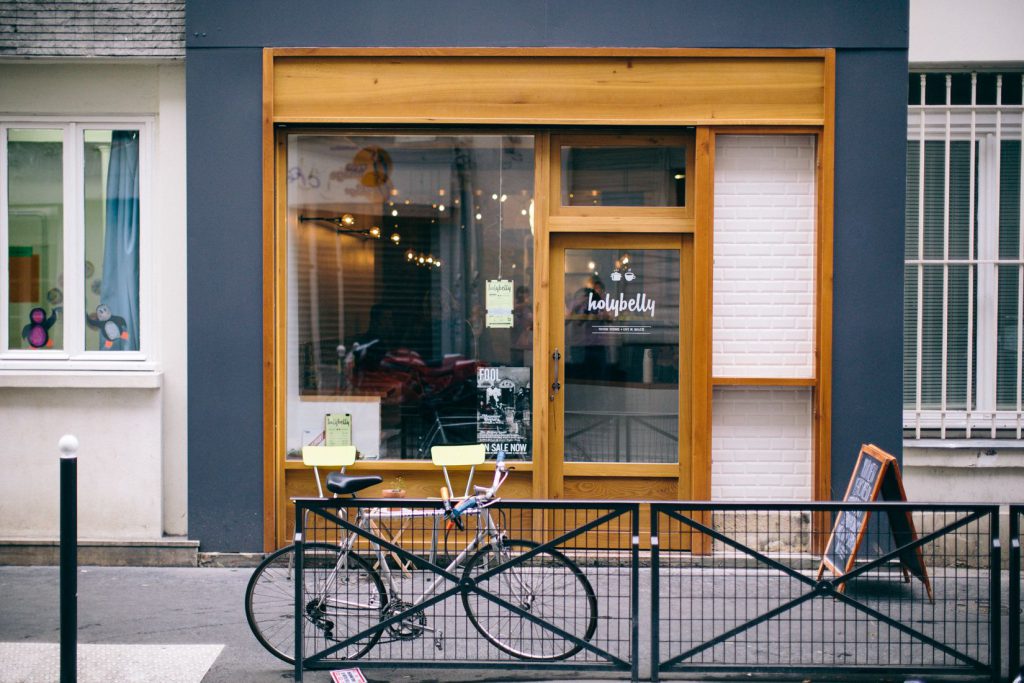 The first places for breakfast in Paris is Holybelly 5. Prudence in serving dishes or drinks is the most important thing in food stalls. Holybelly 5 always offers that with great love. On the other hand, if you visit this shop, you will always be greeted with good service. Moreover, the dishes and drinks offered at Holybelly 5 are very diverse. The best breakfast menu for you is pancakes with maple sauce or eggs with bacon. And for drinks, this shop offers a variety of coffee blends. If you don't really like coffee, this shop provides hot tea. In addition, you should not miss breakfast at 9 am, because this place will always be full of tourists.
Location: 5 Rue Lucien Sampaix, 75010 Paris, French
1 of 10
Treize au Jardin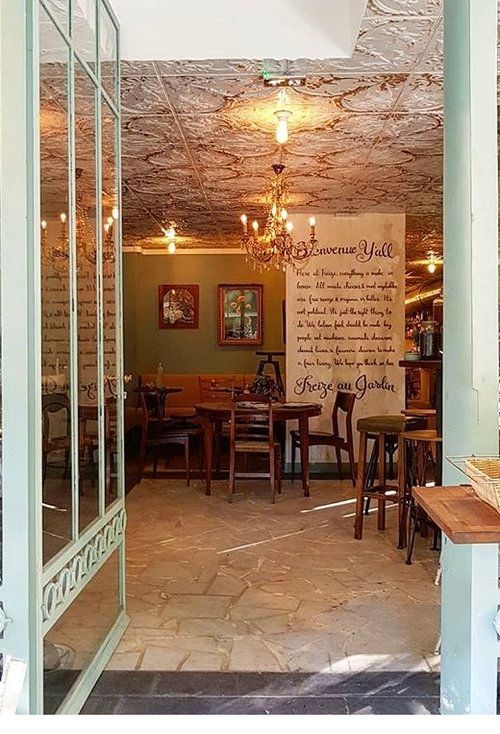 An unforgettable holiday experience is when you start eating breakfast. The menu serves southern specialties and is accompanied by an appetizing variant of ice cream. Yes, that place is Treize au Jardin, this shop always provides the best breakfast menu for tourists who want to continue their vacation in Paris. In addition, the menu served at this place is the direct result of southern farmers. Which produces a dish that is fresh and delicious. In addition, Treize au Jardin always changes the menu of dishes according to the seasons in this city. This interesting thing makes tourists want to come again at another time.
Location: 5 Rue de Médicis, 75006 Paris, French
2 of 10
Frenchie To Go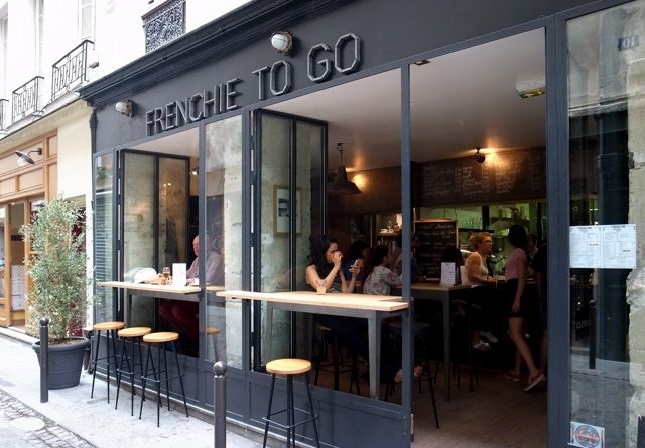 The main menu in a food stall is one of the keys to attracting tourists. Frenchie To Go is one of the food stalls that often attract tourists to its menu. Typical menus at this shop include bacon sandwiches, eggs benedict, and many more. Even so, this food stall is also always in the spotlight of culinary lovers in this country. This is where the rating at this food stall is always maintained. In addition, Frenchie To Go is always busy with visitors on weekends. So, set your morning schedule to visit Frenchie To Go.
Location: 9 Rue du Nil, 75002 Paris, French
3 of 10
Back in Black
A coffee connoisseur must know about the Back in Black shop in Paris. This place is always full of people at breakfast time. Not only connoisseurs, but this place is also always crowded with visitors, which are people who really like drinking coffee. Meanwhile, Back in Black has a mainstay menu, namely an espresso coffee base blend. The most favorite espresso base concoction at this shop is a long black. The taste of long black in Back in Black is very strong. With this, you will be enthusiastic about having a pleasant holiday in Paris. Moreover, the breakfast menu that visitors often order is toast.
Location: 25 Rue Amelot, 75011 Paris, French
4 of 10
Chambelland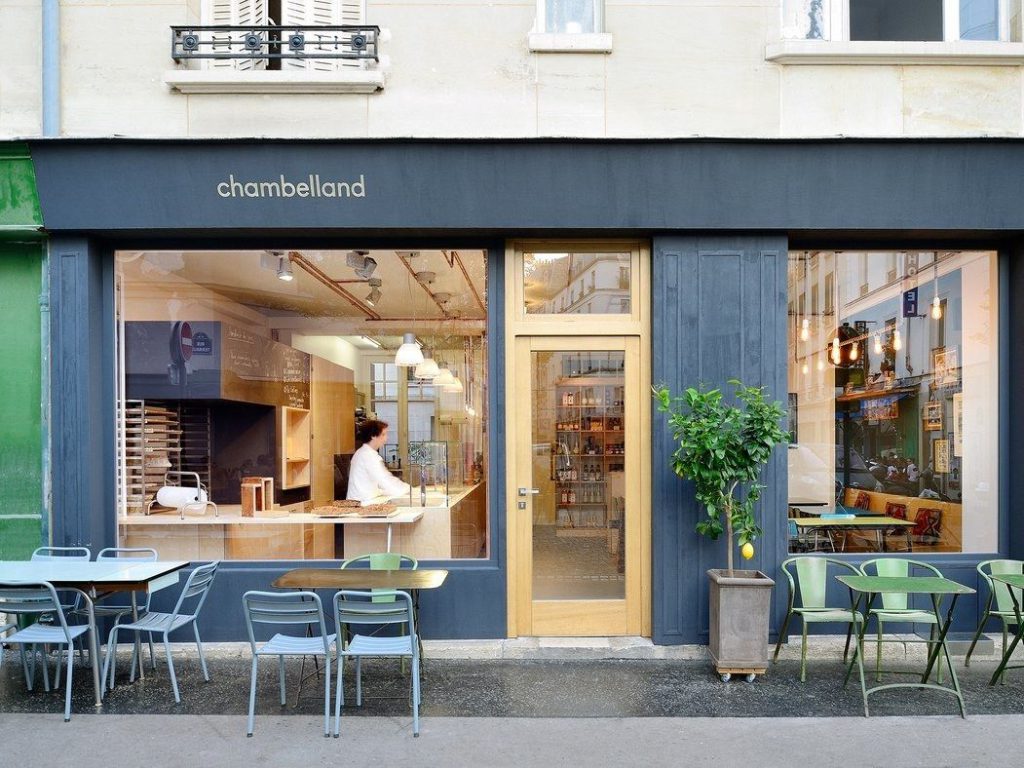 The next places for breakfast in Paris is Chambelland. This city or country is known for its delicious pastries. Not only delicious pastry is also a specialty in this country. And pastry also makes this country very popular. Chambelland is a bakery combined with a cafe. The bakery in Chambelland is also a very popular bakery in Paris. So, when you visit Paris, never miss this one place. Because this place has gluten-free pastries. With this, many tourists visit this place to buy gluten-free pastries. In addition, the breads in Chambelland are very diverse. The variety of breads in this shop offers a variety of pastries, sweets, and various sweet pastries.
Location: 14 Rue Ternaux, 75011 Paris, French
5 of 10
Hardware Société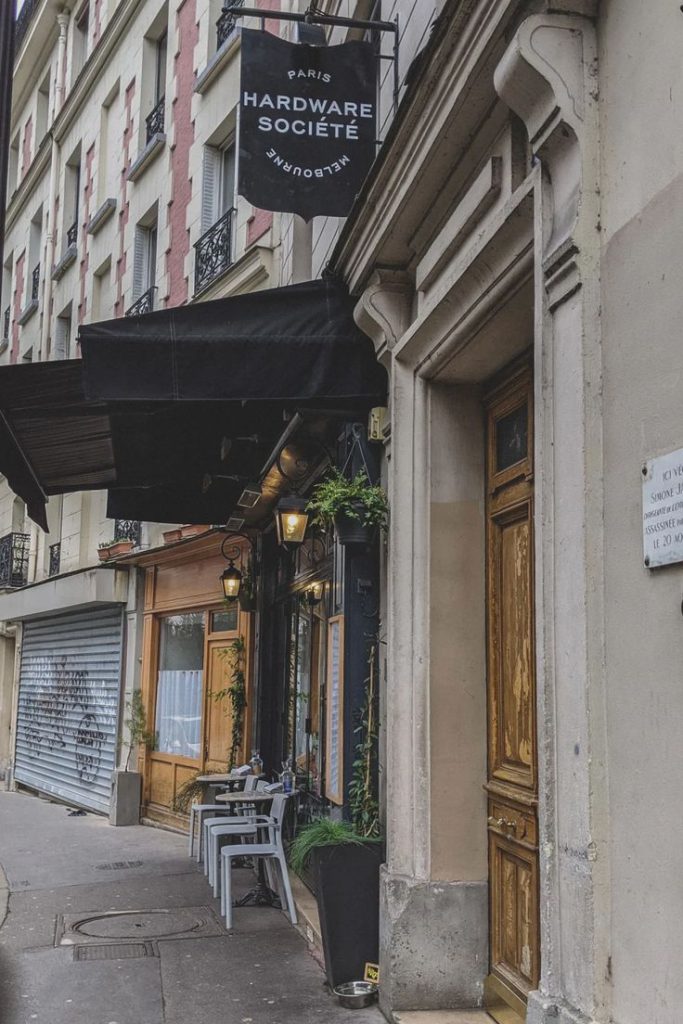 Hardware Société, a typical dish from this country combined with ingredients exported from other countries, makes this place crowded with visitors. These ingredients are directly from Australia, and even serve a few of the country's specialties. Hardware Société opens at 9 am, this is the time when people are looking for breakfast. Besides that, this place also offers a place with a comfortable atmosphere. Comfort in this place is often the spotlight of tourists who are visiting this city. Moreover, when you visit this place you will have an extraordinary experience in this country. Which is where the dishes served at Hardware Société have an authentic taste.
6 of 10
Location: 10 Rue Lamarck, 75018 Paris, French
Anticafé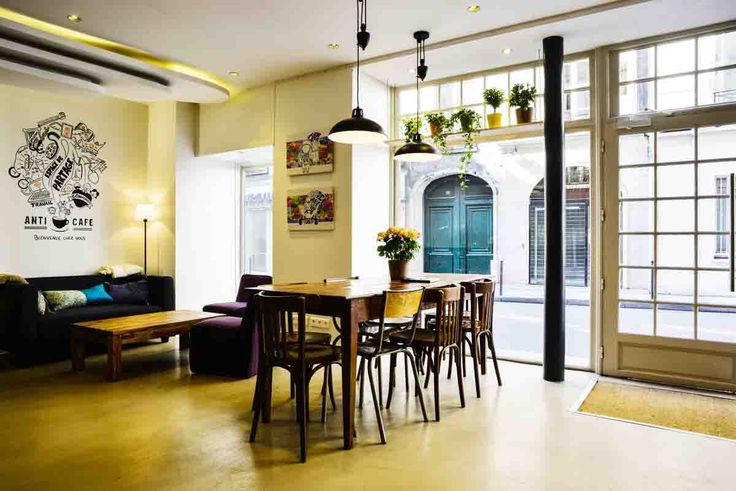 Customer satisfaction is something that must be offered in a shop. Anticafé is a coffee shop that serves delicious coffee specialties. In addition, what is no less delicious than the coffee at this place is a light breakfast dish on your stomach. The interesting thing about this place is that you can enjoy unlimited pastries. However, it has terms and conditions that apply here. In addition, the specialty drink from this shop that we recommend is the caramel latte macchiato. The drink is also the signature of the Anticafé shop.
7 of 10
Location: 10 rue de Richelieu À proximité de la Comédie française, des musées du Louvre et des arts décoratifs, 75001 Paris, French
5 Pailles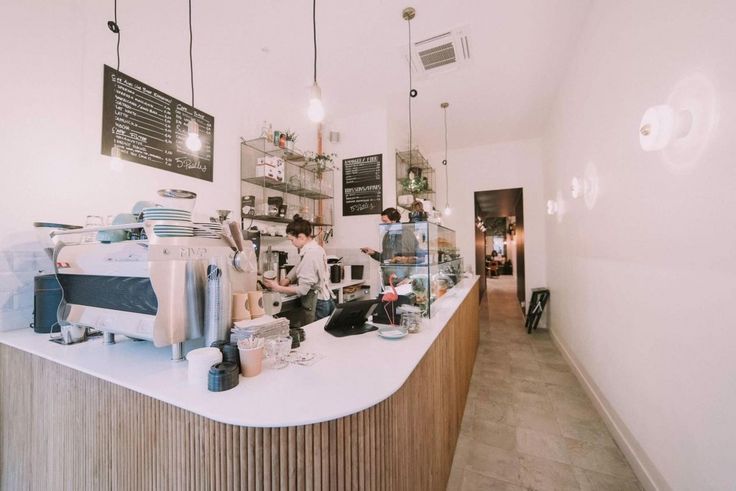 A delicious coffee concoction is definitely made by the skilled hands of a barista. 5 Pailles is a coffee shop as well as a place for you to have a proper breakfast. Because this place offers some delicious coffee blends. Moreover, the breakfast offerings at 5 Pailles have a menu that changes every week. And processed eggs are also a special dish at this shop. Egg dishes are served such as egg pancakes, sunny side up eggs, and many more. What's more, 5 Pailles also offers a serving of crusty bread and toast that is perfect for your breakfast.
Location: 79 Rue du Faubourg Saint-Denis, 75010 Paris, French
8 of 10
La Felicità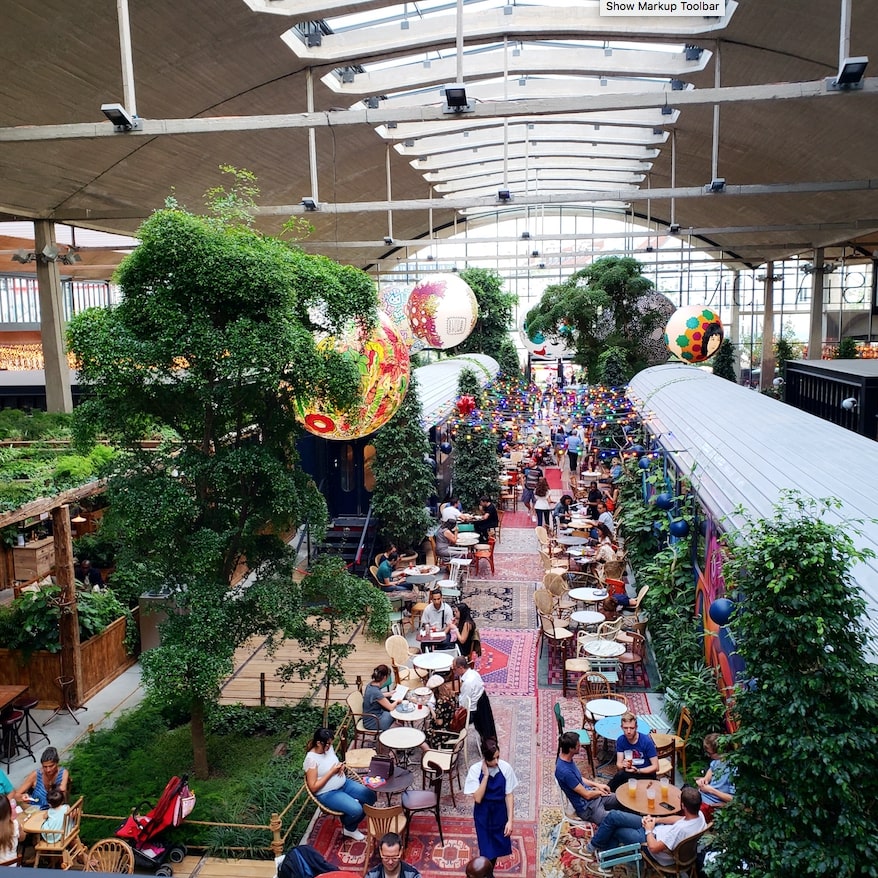 The next places for breakfast in Paris is La Felicità. Interior design in placement is also something that must be considered in choosing a place for breakfast. This place is always thinking about that in order to attract more customers. And the main thing that attracts these customers is the tourists who are on vacation in this country. If you are interested in this, we highly recommend this place for you to visit when you have breakfast in Paris. In addition, the dishes or snacks in this place are very varied, such as the traditional dishes of this country, then the desserts or snacks in this country are also appetizing. So, you can enjoy it only when you visit La Felicità.
Location: 5 Parv. Alan Turing, 75013 Paris, French
9 of 10
Maison Sauvage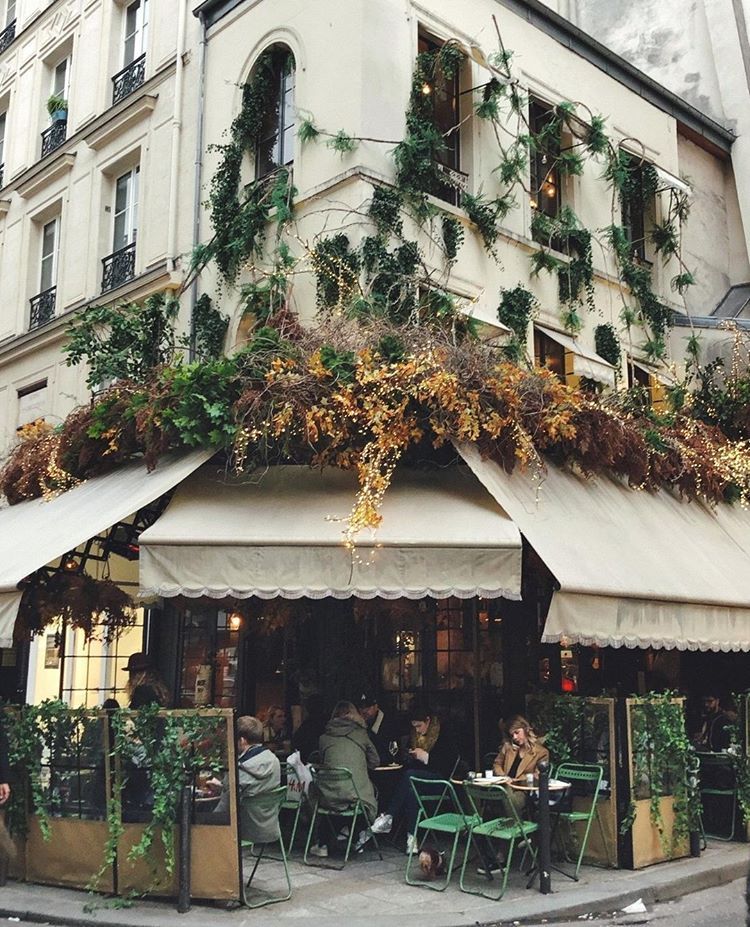 The last places for breakfast in Paris is Maison Sauvage. Parisians know this is one of the most popular breakfast spots. Flower arrangements adorn the side of the shop, which makes people feel at home when visiting this place. In addition, in every corner of this place is also decorated with ornamental plants. This is where when you visit this shop it's like you are visiting a mini version of the botanical garden. Moreover, the dishes served at Maison Sauvage also have dishes that are very unique to this place. The signature dish is brioche and avocado toast. In addition, Maison Sauvage will be crowded on weekends. So, prepare your schedule while on vacation to this country.
Location: 5 Rue de Buci, 75006 Paris, French
10 of 10
That's the discussion from Start Your Vacation Morning with 10 Best Places for Breakfast in Paris. Enjoying the cool air and not too much pollution in the French capital is a pleasant thing. Moreover, coupled with morning holiday activities make you hurry to do it quickly. Paris is an interesting city center for you to visit in France, don't let you miss breakfast in this capital city. This is where you will feel something is missing in the things you can do in Paris. What's more, from our list of places, we hope you can find the right place for your breakfast in this city. Bonnes vacances!