Foodntravelling.com – Enjoying pastries in France is a must-do while on vacation. With a variety of pastries, it has been widely known throughout Europe. Not only in Europe, but almost all over the world know the pastries in this country. Moreover, the pastries are so famous in this country, it can satisfy your mouth. And in fact, the pastries in this country were once served by nobles. Meanwhile, France also has some distinctive traditional dishes. Which is where these traditional dishes have a luxurious taste. However, on this occasion, we will provide a list of popular French pastries for you. This has been summarized in the article 15 Most Popular French Pastries to Satisfy Your Mouth. Let's discuss one by one!
Mille-Feuille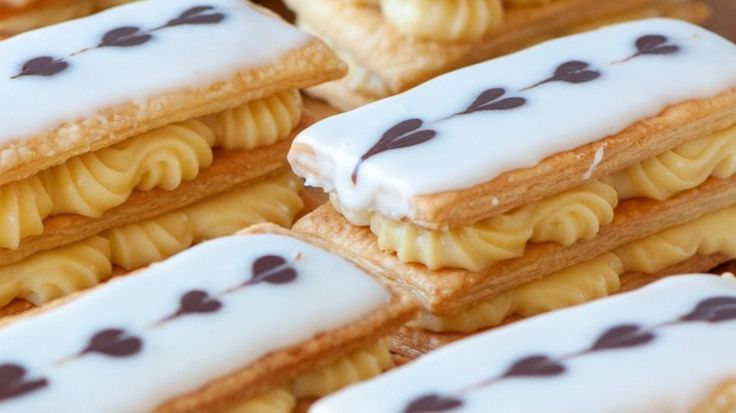 The first popular French pastries were Mille-Feuille. This pastry is a relic of the Napoleonic era. And until now this pastry is still awake to its taste. Moreover, if you are on vacation in this country, you will find several bakeries that sell mille-feuille. Meanwhile, the ingredients for making this pastry include flour, salt, sugar, butter, and water. You could say these materials look easy to find anywhere. However, in the process of making this pastry requires caution. Which is where it keeps the recipe from the ancestors in the manufacture of mille-feuille. In addition, the hallmark of this pastry lies in the delicious cream custard. So, when you visit this country, don't forget to taste this delicious pastry.
1 of 15
Opera Cake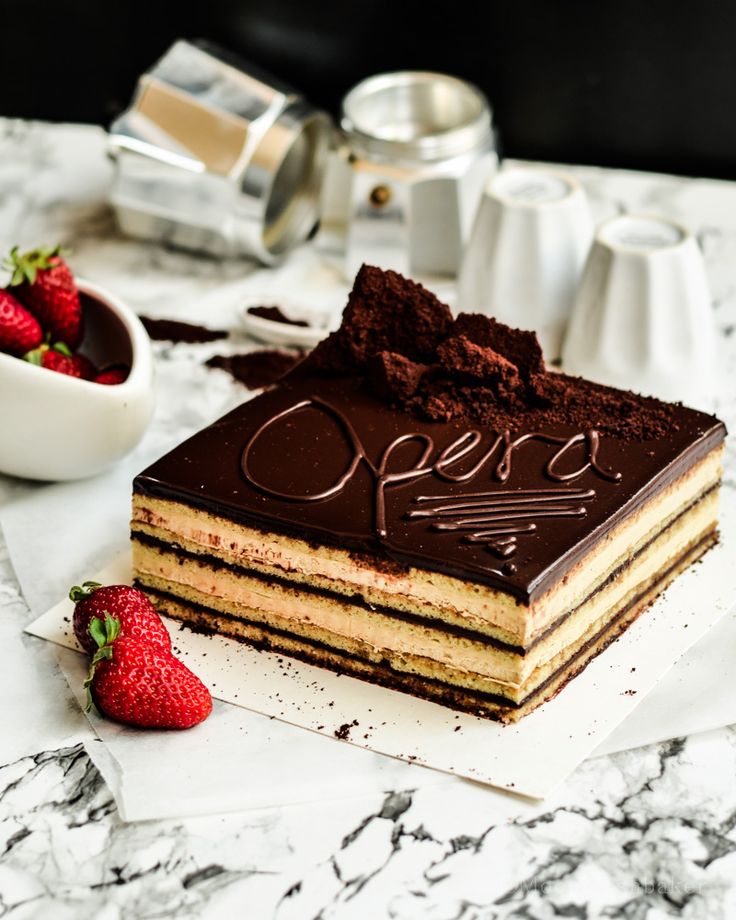 The presentation of a luxurious cake is seen in its appearance. Opera cake is a cake that is very popular with the rich people in this country. The specialty of this cake is its soft texture and filling with delicious chocolate cream. And in fact, people around the world do not know that this cake came from France. When you are on vacation in this country, you will often find one of these typical French cakes. Meanwhile, the taste of opera cake is a combination of chocolate and coffee. And when you are eating this cake will feel soft in your mouth. In addition, we highly recommend opera cake if you are a coffee connoisseur. Because in every bite you will feel a very strong coffee taste.
2 of 15
Croissant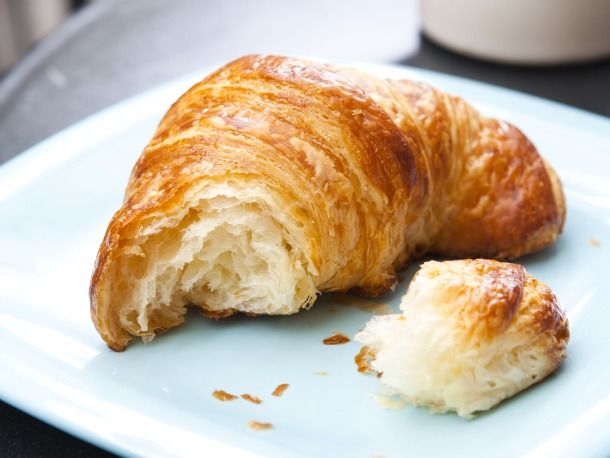 Almost all corners of the world know this type of pastry. Croissant is a pastry that has a crunchy texture on the outside and soft on the inside. This pastry is often found in cafes, coffee shops, and of course in the bakeries you live in. From its texture that is crunchy on the outside and soft on the inside, this pastry has the main ingredients of butter, eggs, yeast, and wheat flour. In fact, in recent decades croissants have become quite popular in Europe. In addition, these pastry makers continue to innovate croissant fillings. However, my favorite pastry filling is chocolate and milk cream. And other flavor variants such as matcha, red velvet, and cheese, so you can adjust to your taste.
3 of 15
Palmier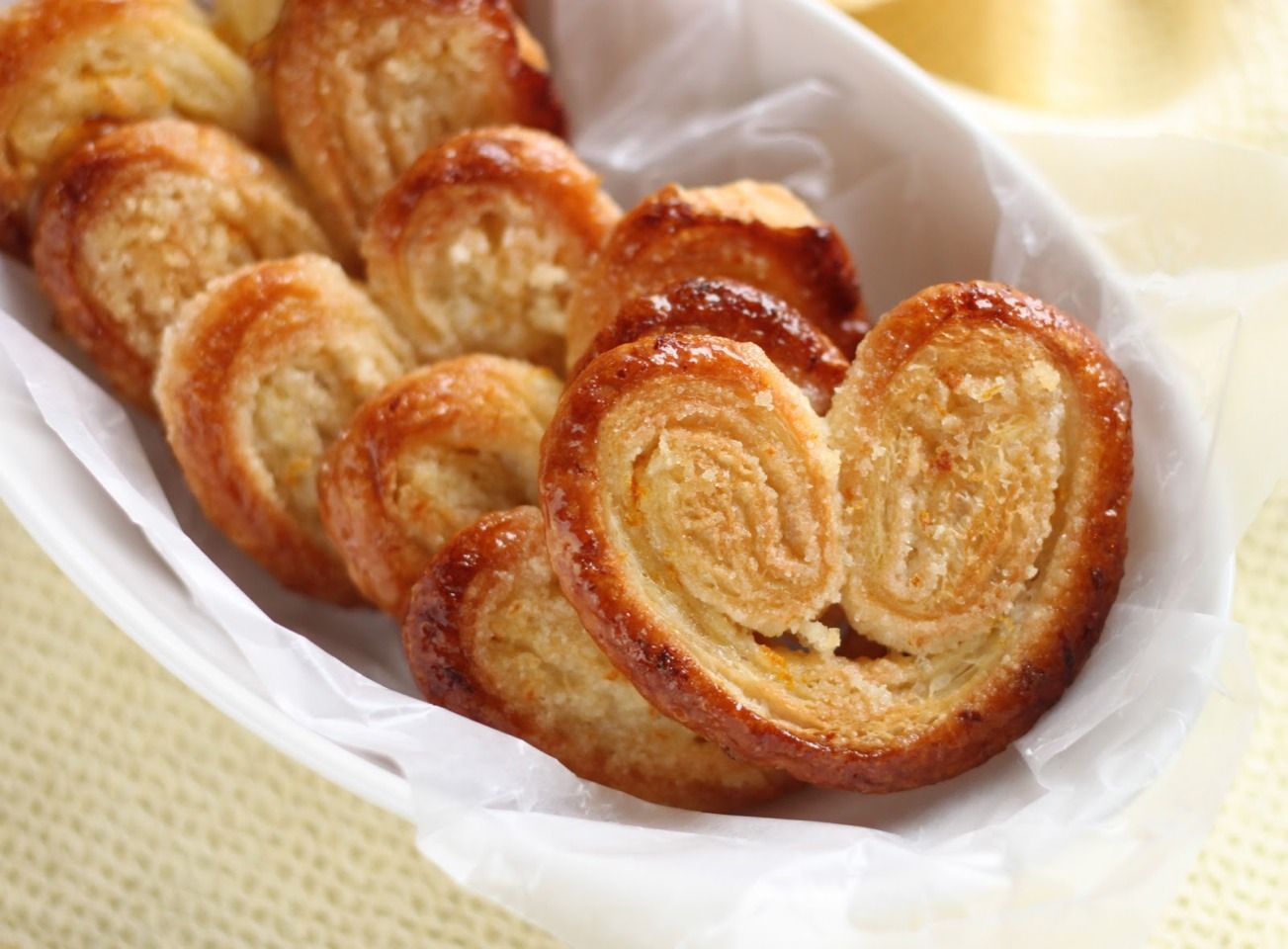 The next popular French pastries are palmier. If you see clearly, one pastry is made almost the same as a croissant. The difference is that Palmier does not use yeast in its manufacture. Meanwhile, the shape of this pastry is very distinctive and easy to pronounce. In the pronunciation, people in this country usually call it elephant ear or a palm heart. The crunchiness in the palmier is layered so that when you eat it crumbs from this pastry will fall. In addition, the granules of sugar on each side of this pastry are simply irresistible. Especially if you are lucky this pastry comes out of the oven, which is where you will smell a distinctive aroma that is appetizing.
4 of 15
Macaron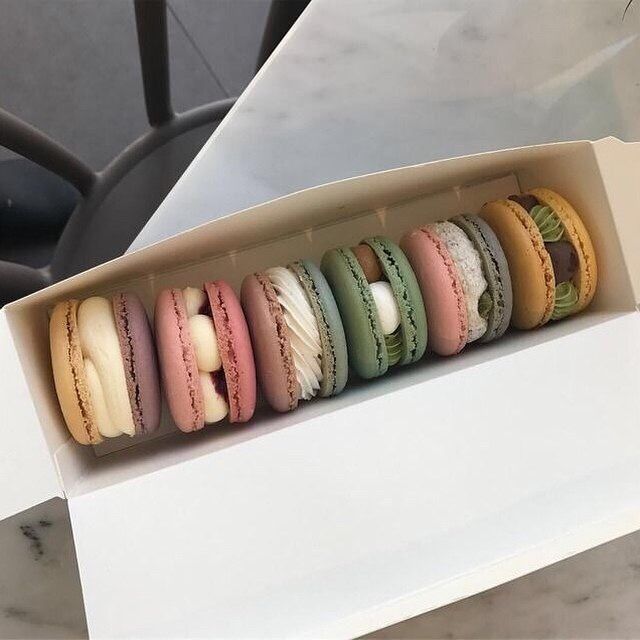 Macarons are the most popular pastry around the world. The thing that makes this famous pastry the most is its sweet taste. The sweet taste can not be found in any pastry. Therefore, when you are on vacation in this country, and then try this special pastry, it will taste very different. Macarons are made from almond flour, egg whites, and sugar. From these ingredients, this pastry has character in its taste. Besides that, another thing that attracts pastry lovers is the colorful shapes and colors. The shape of the macaron is very different from other pastries. In addition, the macaron is also often served as a dessert in this country. And for the stuffing of macarons, there are so many variations such as strawberries, blueberries, and many more.
5 of 15
Financier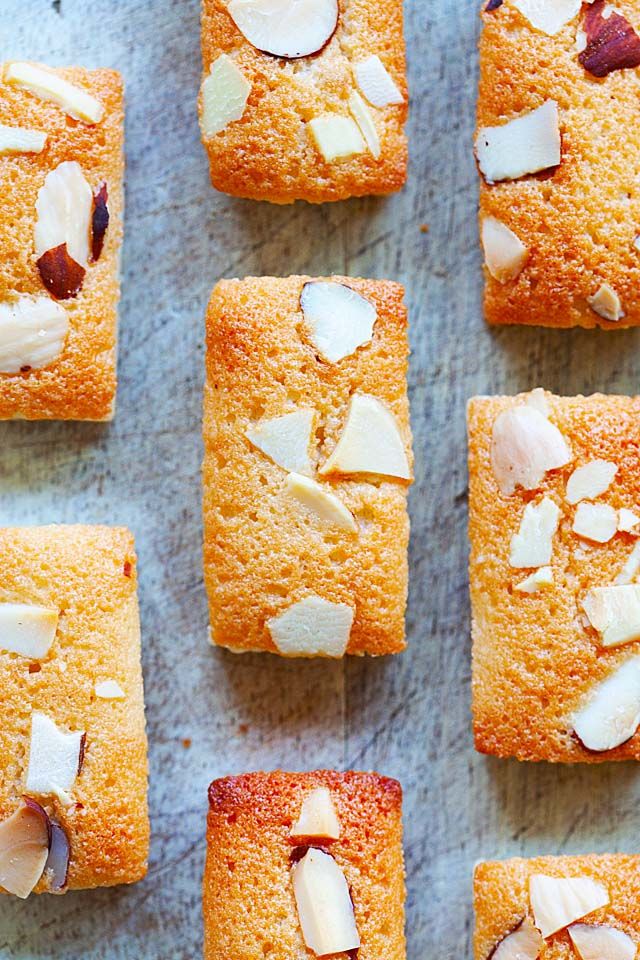 Pastry connoisseurs must know this little pastry. Financier is a pastry that has a savory and sweet taste. And for the texture of this pastry is easy to crumble, when it reaches into the mouth you will feel its softness of this pastry. Moreover, of its simple form, this pastry often appears at events in this country. In addition, the taste of this pastry is often invaded by tourists who are on vacation in this country. In addition, almonds have always been the main ingredient in the manufacture of pastry financier.
6 of 15
Beignets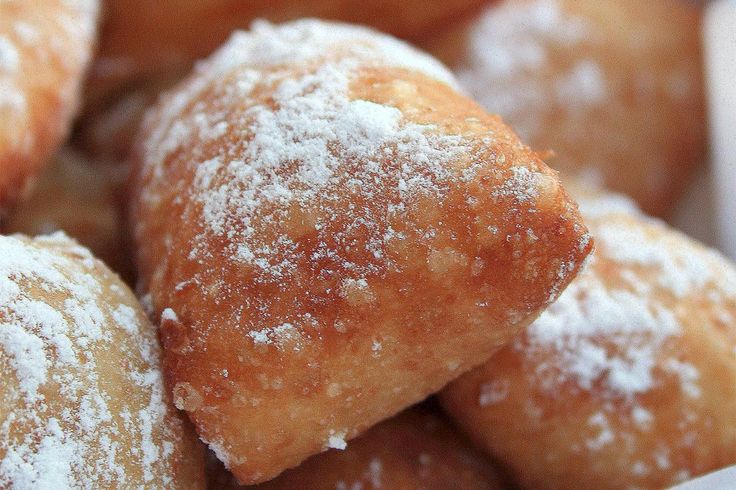 Enjoying a light breakfast in French is not complete without eating beignets. This pastry is perfect for you if you are having breakfast in this country. Beignets are also a traditional pastry that has a light taste. Not only does it taste light, but the softness in this pastry is also very appetizing. Beignets have a square or rectangular shape, depending on where you are visiting. Moreover, a sprinkling of powdered sugar is the hallmark of this pastry. And of course, beignets are very delicious when eaten while warm. In addition, this pastry is also very suitable when encoded with tea, coffee, or warm chocolate.
7 of 15
Chouquette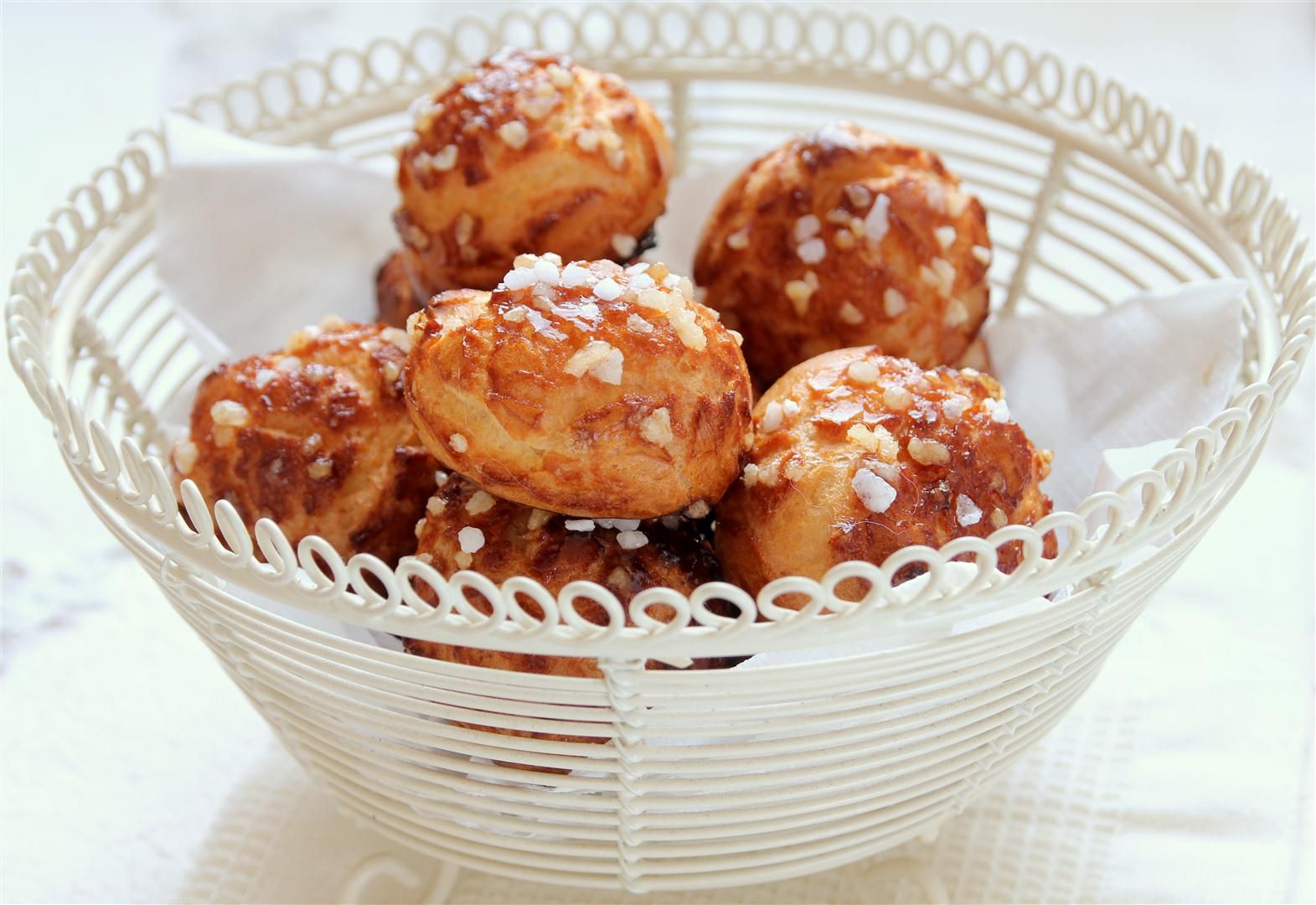 A light snack that can only be enjoyed in the morning or evening is chouquette. When the smell of baking in the bakery area appears, you must immediately order or buy this pastry. The aroma comes from a combination of crystal sugar and pastry dough that is inserted into the toaster. And at that time people or tourists stormed the pastry shop selling chouquette. The fact is that all bakeries in the country must sell this one pastry. So, you don't have to run out or wait in line. Because of that, you can enjoy this pastry anytime and anywhere.
8 of 15
Paris-Brest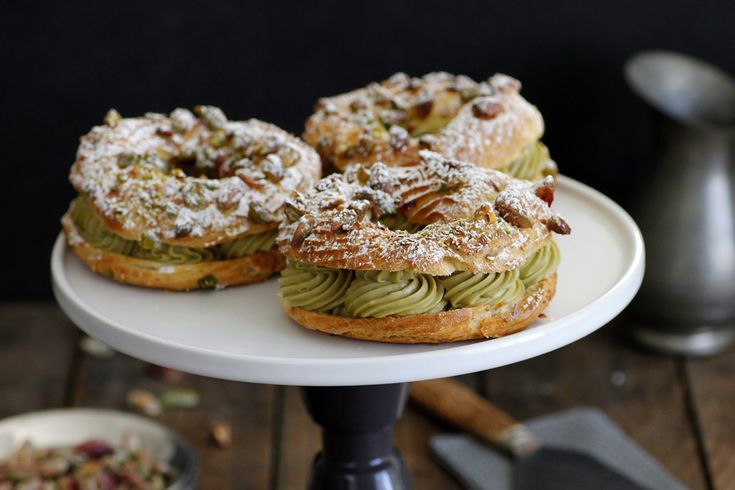 The next popular French pastries are paris-brest. This pastry was popularized in the early 19th century, and has a fairly deep philosophy. This is where the pastry maker is a reliable chef named Chef Louis Durand. Chef Louis Durand created this pastry to celebrate the bicycle race in Paris. If you observe that Paris-Brest is made to be shaped like a bicycle wheel, what's more, nowadays, this pastry is modified with a variety of fillings and toppings. Which is where you can find Paris-Brest with toppings of ice cream, cream cheese, and many more. And in fact, Paris-Brest is quite low in calories, so you don't have to worry about enjoying it.
9 of 15
Religieuse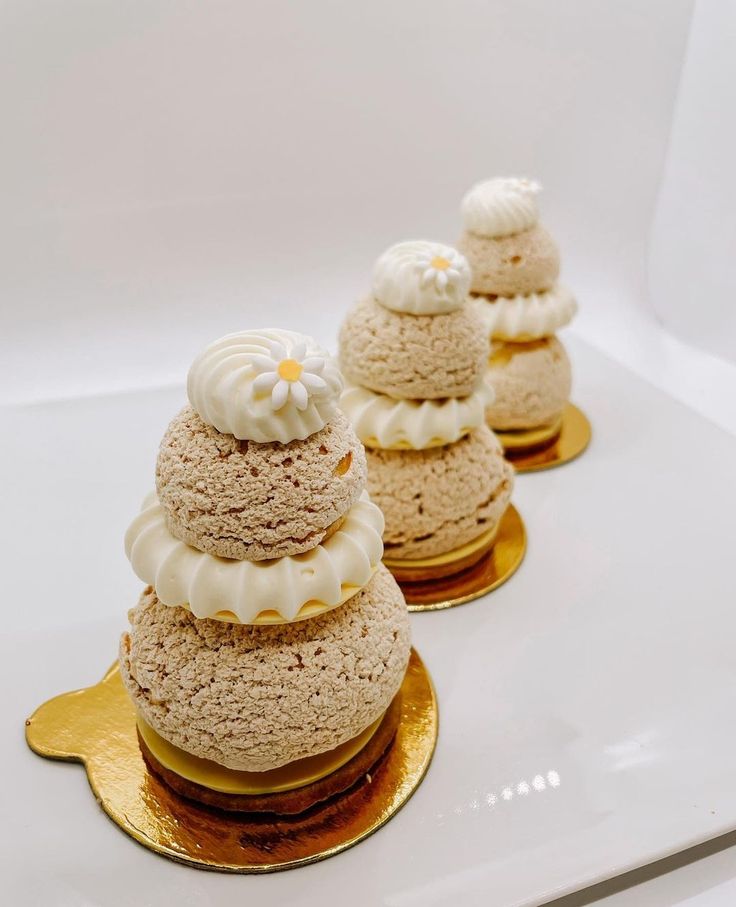 Desserts and pastries are sustainable in this country. This is where you can find some desserts that have pastry elements. Religion is the one that has this, because when you visit several restaurants in this country, you will find this dessert or pastry. And for the taste in this pastry will not be different from the others. The thing that might differentiate is the form or presentation itself. Meanwhile, for the taste that we highly recommend for you is the mocha or chocolate variant. Which of these flavors is the most delicious taste of this pastry.
10 of 15
Croquembouche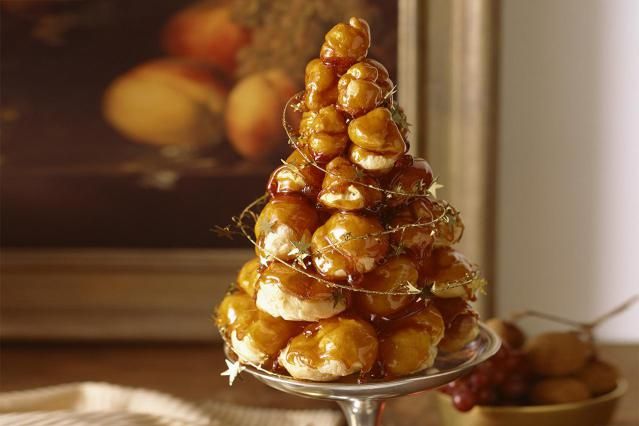 The next popular French pastries are croquembouche. This pastry is perfect for you to take home or as souvenirs while on vacation to this country. Because of the distinctive taste of this country, and rarely do people from outside France make this pastry. Moreover, if you are celebrating a party or celebration of this pastry, you must serve it to those closest to you. Caramel threads on pastry have always attracted tourists to buy croquembouche. In addition, you can also add other toppings such as fresh fruit, melted chocolate, or almonds and cashews.
11 of 15
Pain au Chocolate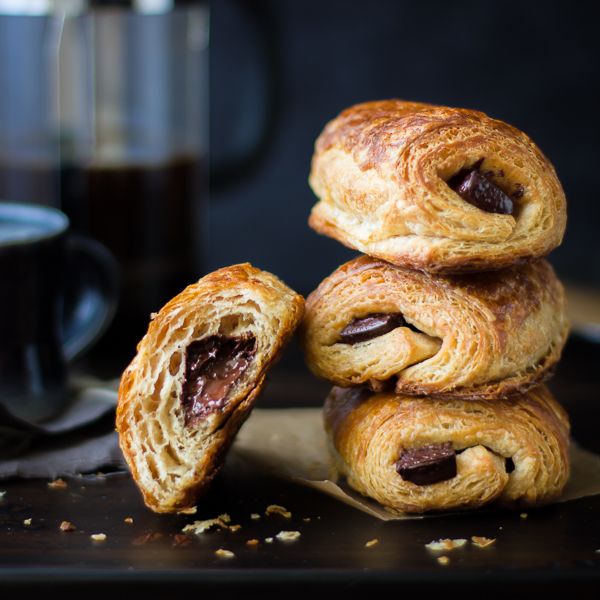 The dry butter on the pastry after it comes out of the grill is very appetizing. Pain au chocolate is a pastry made from croissant pastry dough and then chocolate is added inside. The chocolates used to make pain au chocolates are ganache chocolate and dark chocolate. And on each layer of this pastry is given butter and chocolate. With this, this pastry has an extraordinary taste. In addition, when you eat this pastry, you will feel like a croissant that has every layer filled with chocolate.
12 of 15
Baba au Rhum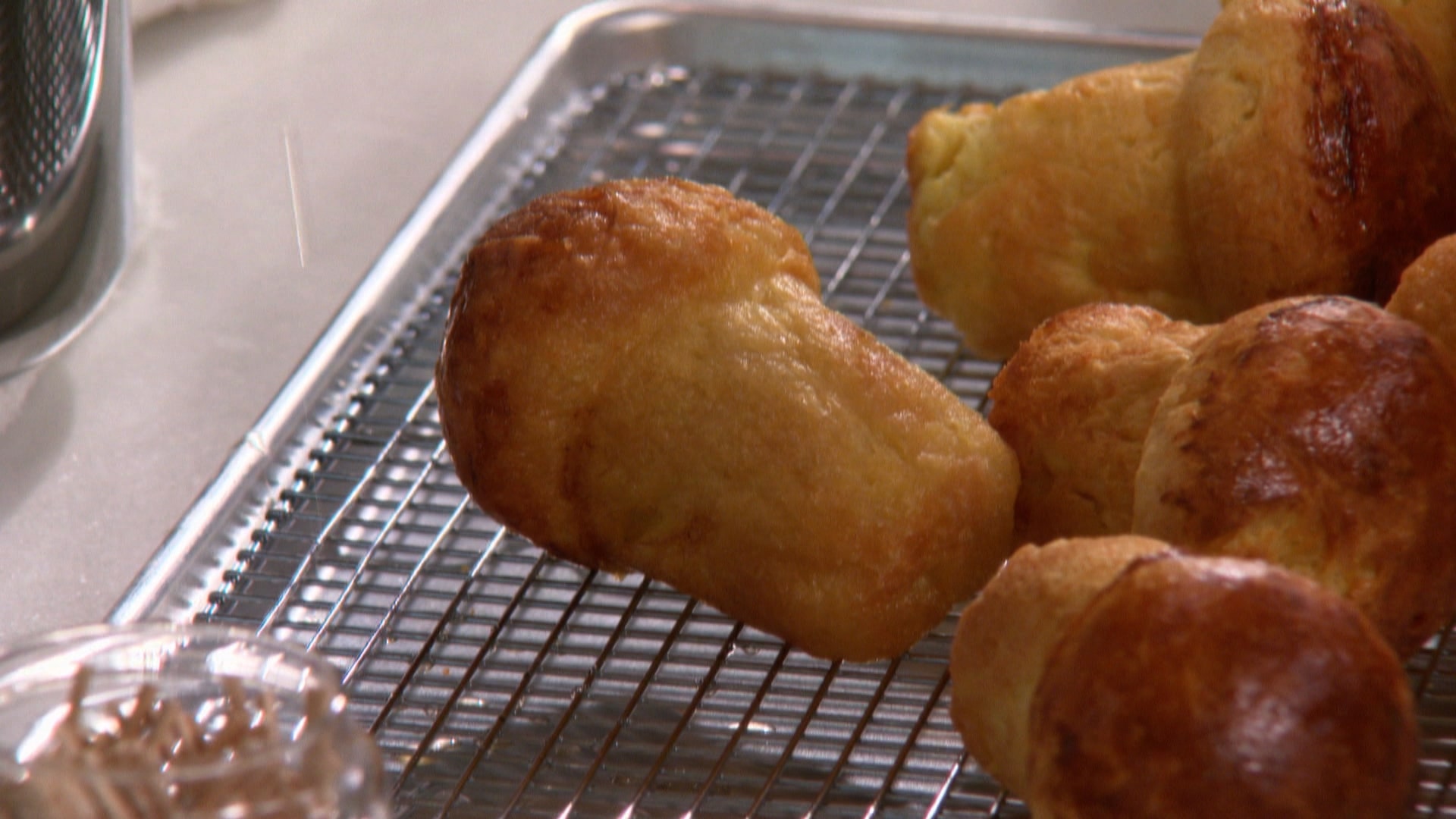 After a day of walking around this country, it doesn't hurt to order this one pastry. Baba au rhum is one of the pastries that you must try. Because the taste of this pastry is made with a recipe like the ancient kings of this country. Consistency in pastry taste is definitely a must, and baba au rhum is perfect to enjoy after you drink rum. Which when you are drinking with this pastry will create an extraordinary taste in your mouth. Moreover, this pastry can only be found at the Pâtisserie Stohrer pastry shop. Inside the cake shop, you can find pastries with an authentic taste.
13 of 15
Profiterole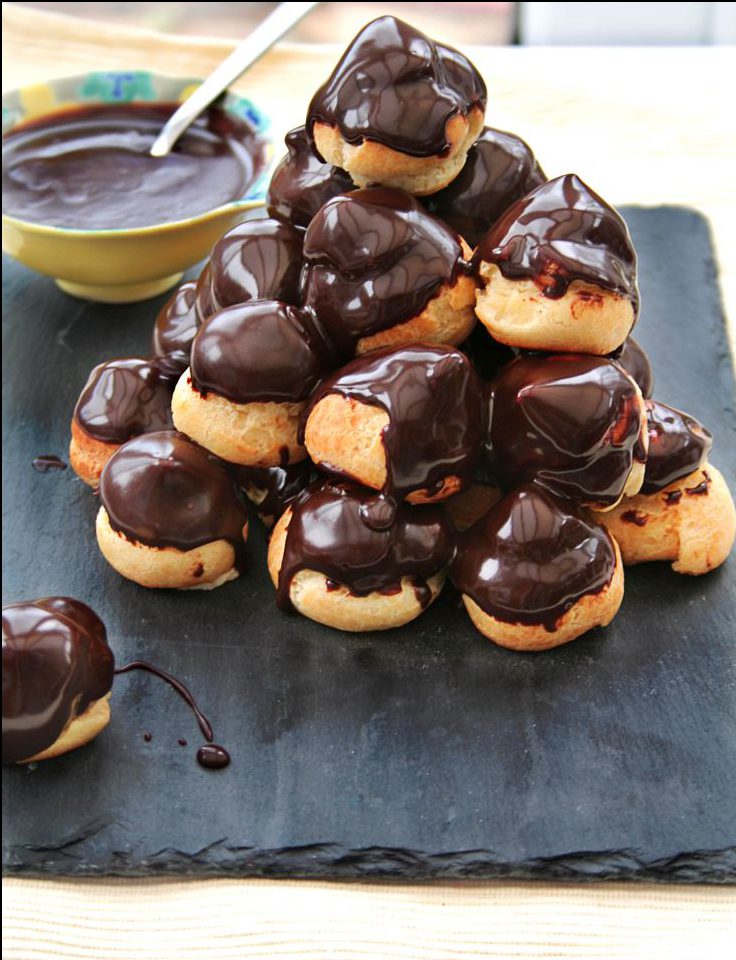 The next popular French pastries are profiteroles. Profiterole is one of the classic pastries that still retains its taste. When you choose to eat this pastry has several versions. First, you can choose the filling of various types of ice cream into this pastry. And the second you choose to enjoy it with a splash of chocolate sauce on top of the profiterole. Both versions have different flavors, for the first, you can feel the sensation of dry outside and cold inside. And for the second you can only feel the sensation of splashing chocolate on this pastry. Therefore, you should try both of these variants. Which you can find your best version to enjoy profiterole.
14 of 15
The Éclair
The last popular French pastries are the éclair which also ends in the discussion in this article. If you have tasted some of the pastries in this country, you will probably feel the same things. Because this is the hallmark of the manufacturing in this country. The éclair is a pastry that has more or less the same taste as those listed above. If you choose to enjoy pastry this is the right thing. Meanwhile, the éclair is a very suitable pastry when given melted chocolate. In addition, in the past few years, this pastry has had a variety of fillings of whipped cream, matcha cream, fruit mousse, and many more.
15 of 15
Those discussion of the 15 Most Popular French Pastries for Satisfy Your Mouth. From the list of pastries above, there are some to wash your mouth. Which is perfect after you finish eating the main dish. Therefore, you will probably feel the luxury of these pastries. Additionally, the most attractive thing about pastries in this country is that they have a very consistent taste. Because every bakery in this country always maintains the quality and quantity. Moreover, we hope that from the list above you can taste some of the pastries above. Enjoy your pastry!