1. Overview of Japan
Japan is an amazing tourist destination that is many visited by tourists from abroad. The beauty and uniqueness of this country, of course, are the reason many tourists are willing to spend a lot of money to come here. One of the reasons is also quite a variety of Japanese tourist attractions that must be included in the bucket list.
In this country, there is no need to be proficient in Japanese because almost all tourist sites and public places are equipped with English to make it easier for foreign tourists to find the location they want to go to tourist attraction. You can also use technology to facilitate communication with residents. Another advantage that Japan has is that it has quite a lot of entry access because has several international airports that serve flights from various countries.
2. Attractive tourist object
if you feel bored and want to find a beautiful vacation spot, you can choose Japan as your travel destination. In this place, you can visit various attractive tourist attractions. In addition, this country has also recently hosted the world's major sporting event, the 2020 Olympic Games. So this country is increasingly popular in the world.
Even though Japan is famous for its technological sophistication, this country still maintains the old culture that has existed for a long time. This can be seen from the architectural style of the building and also the typical Japanese clothes that are often worn by the residents. In fact, it is also seen in the animation of Japanese films. That is the main attraction for Japanese tourism. Apart from that, there are Japanese tourist locations that have urban, rural, open nature, to playground nuances. Therefore, you can choose which destination you want to go to when visiting this country. Here we recommend several interesting Japanese tourist lines for you to visit. Hopefully, our review is useful for you. Then, make you and your family even more determined to travel to Japan. Welcome to our review!
Fuji mountain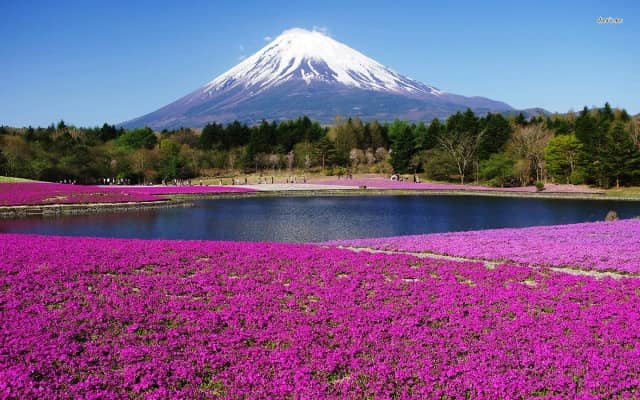 This one beautiful tourist attraction is indeed the most famous tour in the world. This place is the most must-visit tour while in Japan. Mount Fuji has a height of 3,776 meters which is the highest mountain in Japan. You can see this mountain from the cities of Tokyo and Yokohama. To see the beauty of Mount Fuji, you can also climb this mountain and see the five lakes at an altitude of 1,000 meters. These five lakes are Yamanakako, Saiko, Shojiko, Kawaguchiko, and Motosuko.
Mount Fuji is the most beautiful place that you must visit. For those of you who want to honeymoon in this place, this place will definitely be the most beautiful place you've ever visited. If you like the outdoors, Mount Fuji can be a tourist spot that you should visit. Mount Fuji has a height reaching 12,388 feet above sea level is an iconic tourist spot in Japan. This place is only open from July to September. This is caused by the very cold weather at the top of the mountain. If you want to come to this place, you have to take the train to the 5th station for 6 hours.
View on Fuji mount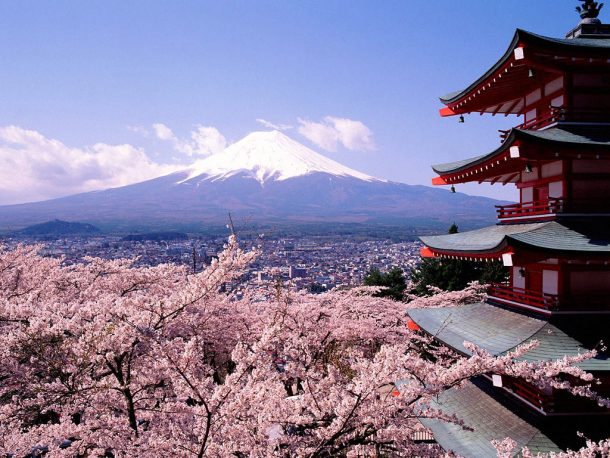 As you can see, the view on Mount Fuji presents a very beautiful view of Sakura flowers. Over the centuries and still today, this mountain becomes an important icon in Japan. Then, no wonder the United Nations Educational, Scientific and Cultural Organization (UNESCO) recognized it as a cultural uniqueness in 2013.
Then, more than one million people climb Mount Fuji in the summer to watch the sunrise from the summit. Therefore, this majestic mountain is suitable for those of you who like to travel with natural nuances and beautiful views. If you are planning a tour to Japan, you can see the beauty of this world-famous mountain.
Disneyland and DisneySea Tokyo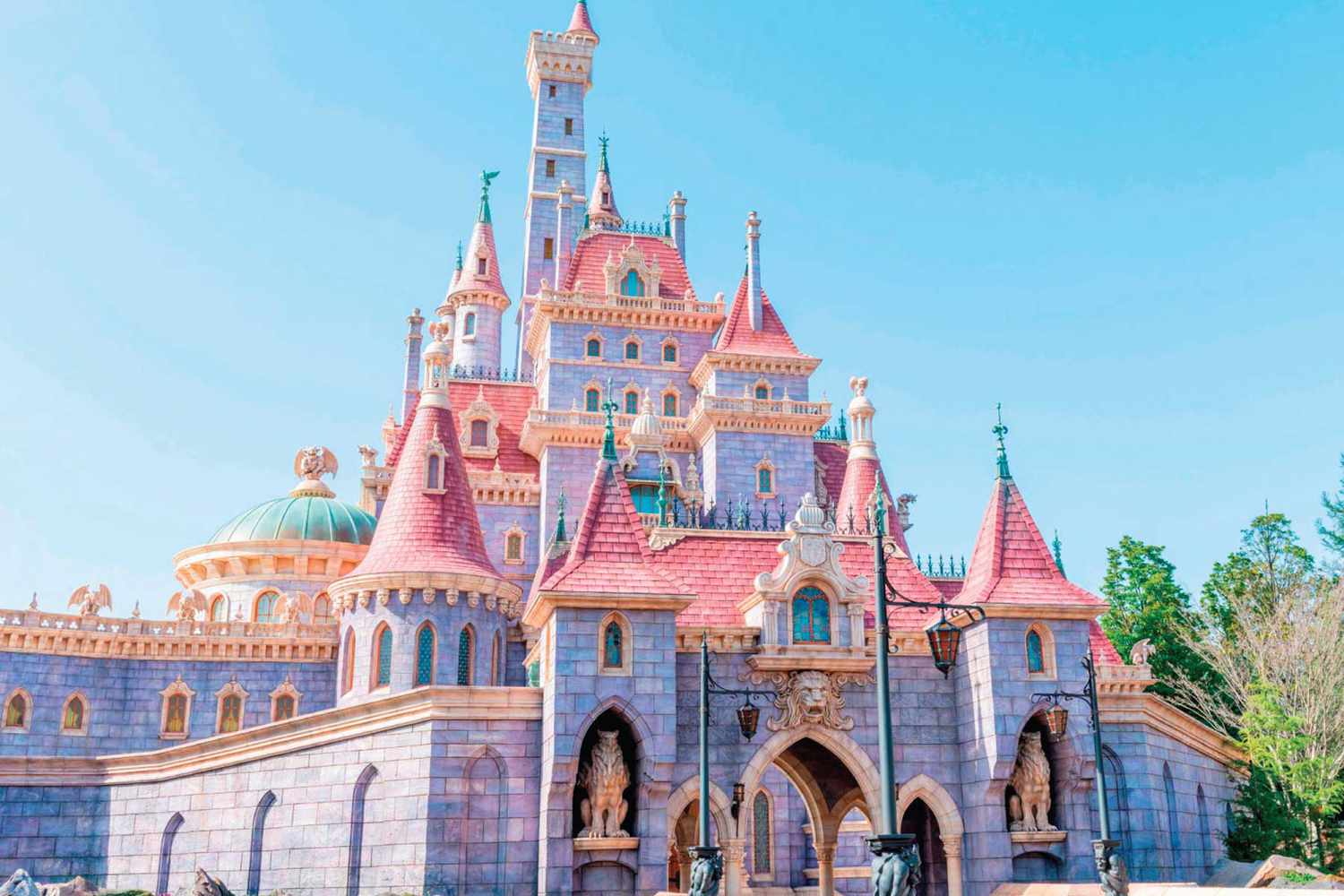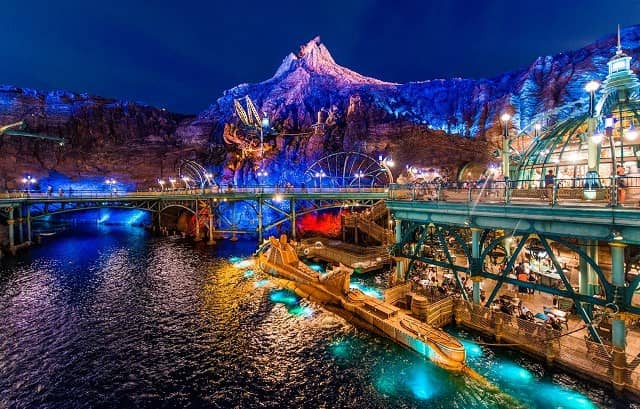 This tourist object is still in the Tokyo Disneyland area. This tourist object is visited by local and foreign tourists. In this place, you can see Disneyland which is unique and really funny. In addition, Tokyo DisneySea also has a theme of water rides which are very exciting and are a perfect place to play with friends.
Here there are several areas, namely Mysterious Island, Mermaid Lagoon, Lost River Delta, Arabian Coast, Meditteranean Harbor, American Waterfront, and what tourists like the most are Mediterranean Harbor. If you want to explore the beauty of the Tokyo Disney Sea, you can ride a gondola that can explore the beauty that is in the Tokyo Disney Sea.
Disneyland is indeed spread in many countries, such as Europe and America. However, you can find a different experience when you come to Disneyland in the Japanese capital. This tourist location which was built in 1983 has rides that take on the themes of Walt Disney films. Not only that but there are also inns whose staff wear costumes from Disney characters. At certain times, there is a parade that presents a convoy of almost all Walt Disney characters for visitors. Really interesting!
Hitachi Seaside Park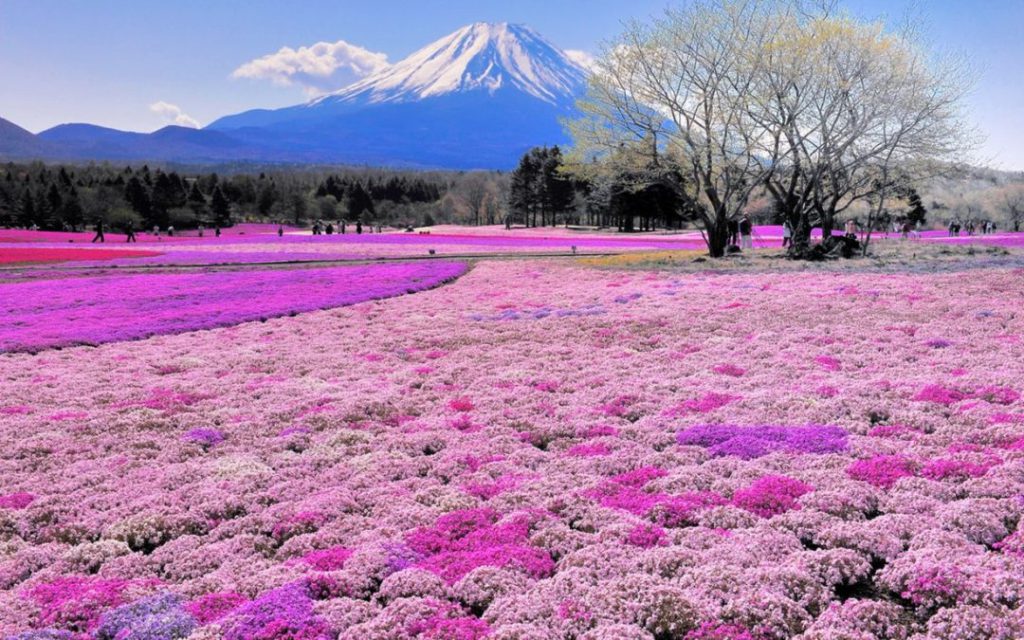 This 190-hectare park is famous for its paradise-like sight of blooming flowers. Apart from being lush with flower plants, this park which is located in Hitachinaka also provides various facilities. This beautiful place also features a mini amusement park and a cycling track. Therefore, this place is perfect for visiting with family, friends, or partners. The best time to visit Hitachi Seaside Park is in spring, which is around April. In this month, your eyes will be spoiled with 'seas' of blue flowers from baby blue eyes flowers or Nemophila flowers which are famous for their beauty. Welcome to the land of Sakura!
Tokyo tower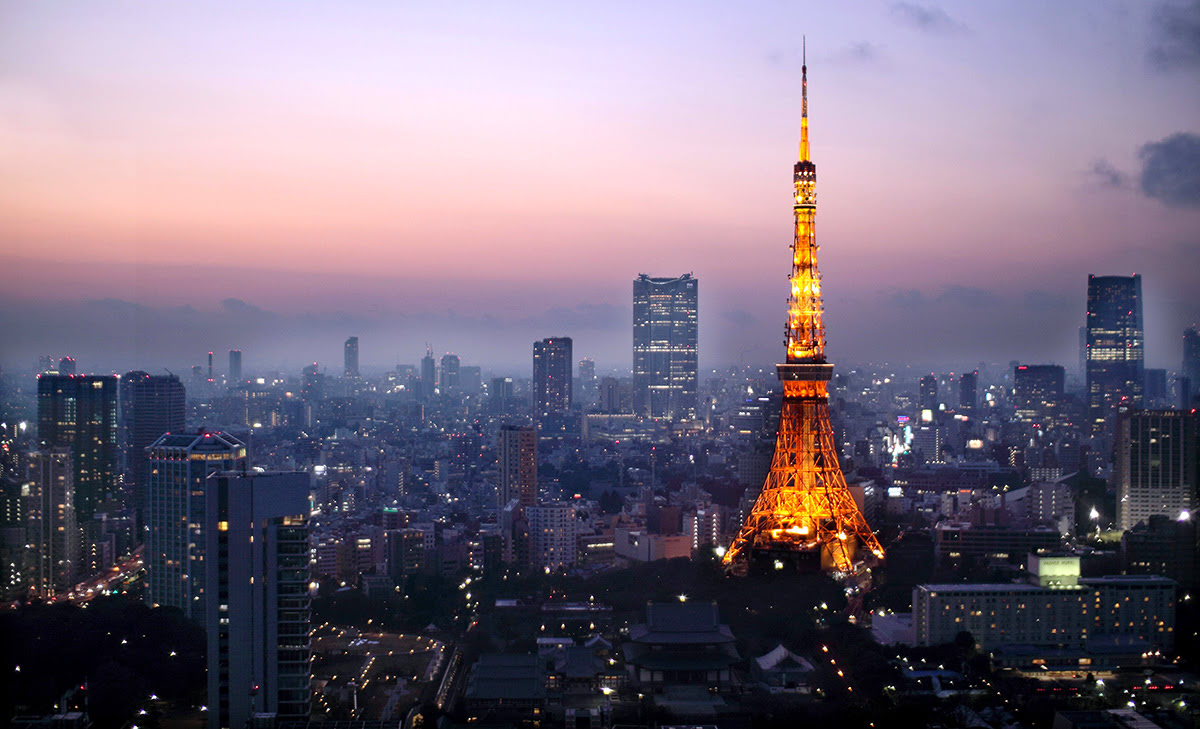 The next famous tourist spot in Japan is Tokyo Tower. This place was first built in the 1950s to function as an antenna for television broadcasts. The interesting thing about Tokyo Tower is its design which is almost similar to the Eiffel Tower in France. So many people are curious to see it up close. Tokyo Tower has a height of 332.5 meters. Then, at night, you can see the beauty of the Japanese capital bathed in light.
Shin-Yokohama Raumen museum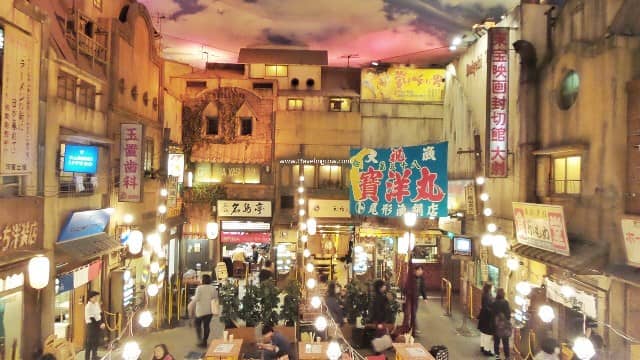 This Japanese cuisine is indeed very popular in foreign countries, including Indonesia. If you claim to be a fan of ramen, then you must visit the next Japan tour, namely the Shin-Yokohama Raumen Museum. Located in Shin-Yokohama. This ramen museum has the concept of a food-themed amusement park. The interior design is designed to resemble the Tokyo suburbs of 1958, which is when ramen was gaining popularity. After walking around the museum, you can also taste popular ramen from all over Japan.
So don't be confused if you are in Japan, you can find this culinary delight in Japan. You just come straight to Yokohama Raumen. Besides Raumen food, here you can enjoy other foods, such as Shusi, Shasimi, Takoyaki, Bento, Yakitori, Onigiri, Shabu-shabu, Udon, Dorayaki, Mochi, Yakiniku Shoba, Tempura, and many more. Then, in this unique place, you can see the history and development of ramen.
Kuil Sensoji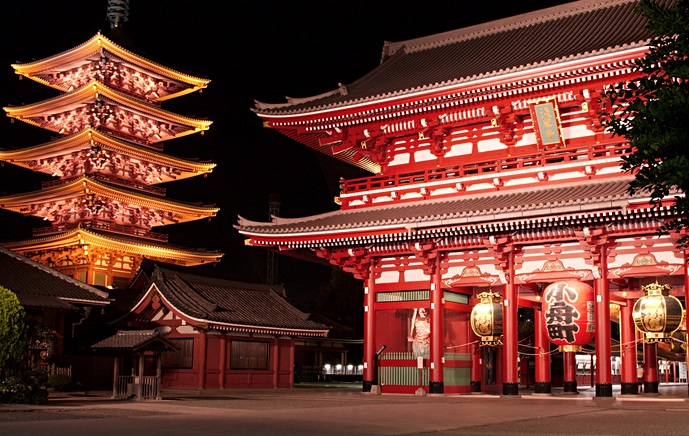 This tourist attraction is popular with Asakusa Kannon, this magnificent Sensoji Temple was built in the 6th century. Although this temple is synonymous with places of worship, it turns out that Sensoji Temple also offers other tourist activities. In this place, you can shop for Japanese knick-knacks on Nakamise Street, such as fans, yukata, and kimonos. Visitors can also have a culinary tour around Sensoji Temple. In this place, there are many choices of food that you can enjoy, such as sushi, udon, ramen, and soba. If you are in Japan, don't forget to visit this place.
Hachiko Statue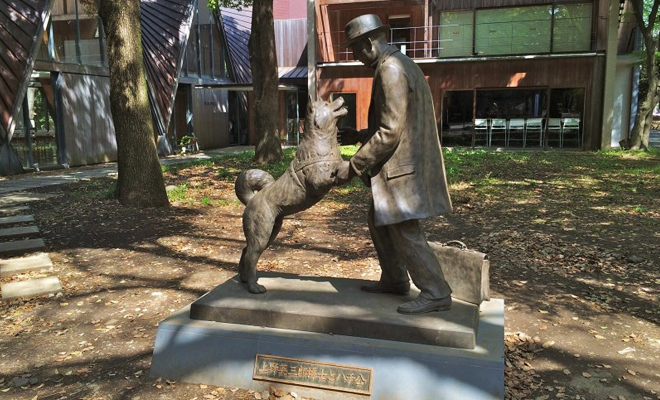 If you have ever watched the film Hachiko, which is a film about a very loyal dog waiting for its master in this place until to die. This place is enshrined as a popular tourist attraction because it is a true story. Here, you have to try crossing the famous Shibuya Crossing because it is often made into a story in a film. However, if you take small children, make sure to hold them tightly so they don't get lost in the crowd. Apart from that, it is also mandatory to capture the moment with the Hachiko statue which is located in front of Shibuya station. In addition, this place is also famous for culinary and shopping tours. Enjoy your holiday.
Hiroshima peace memorial park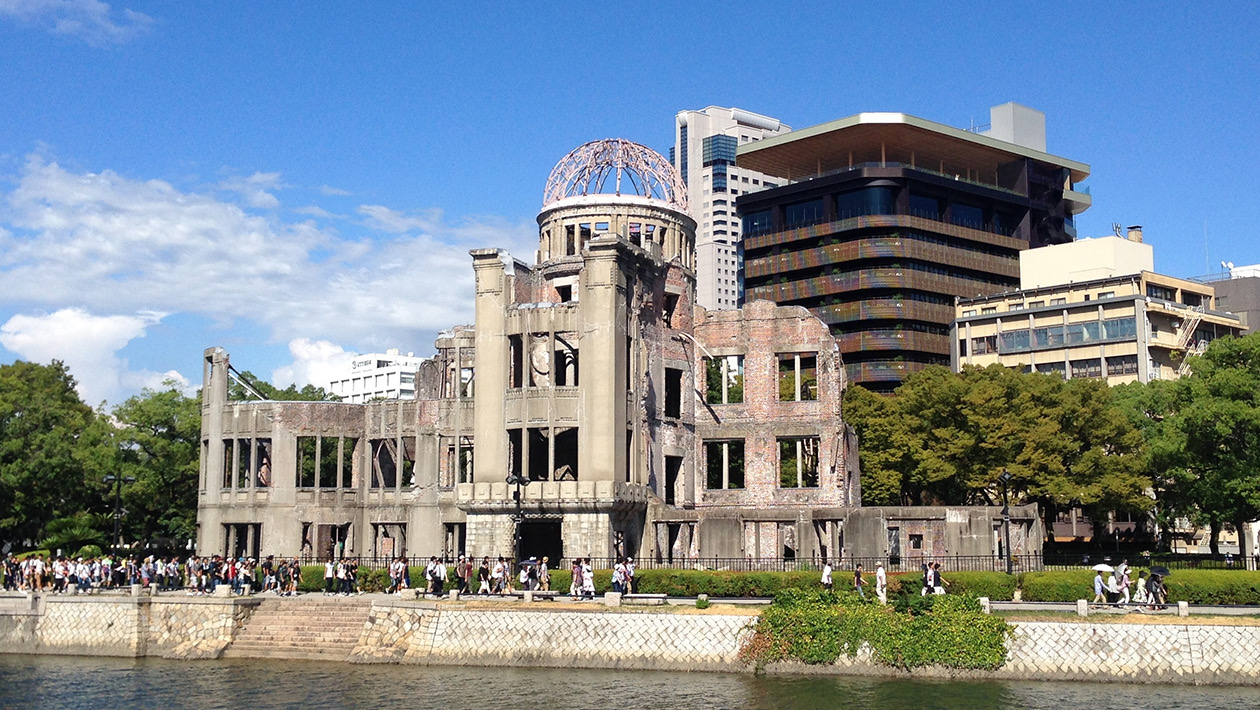 This popular tourist object is a museum that displays the moving history of Japan. This museum is located in downtown Hiroshima. In addition to displaying memorabilia of the victims of the Allied atomic bomb in World War II and debris from the Atomic Bomb Dome, this museum also contains messages and hopes for world peace.
If you have ever heard of the atomic bombing of Hiroshima in 1945, since that historical event, a museum has been formed to commemorate eternal peace. The Hiroshima Peace Memorial Park is located at the center of a past atomic bomb explosion. Here, tourists will find several important monuments, memorials, and museums related to the events of that day. This Japanese tour may be a little 'touching feeling', considering the many victims who fell due to the atomic bomb attack long ago.
The beauty of Kyoto city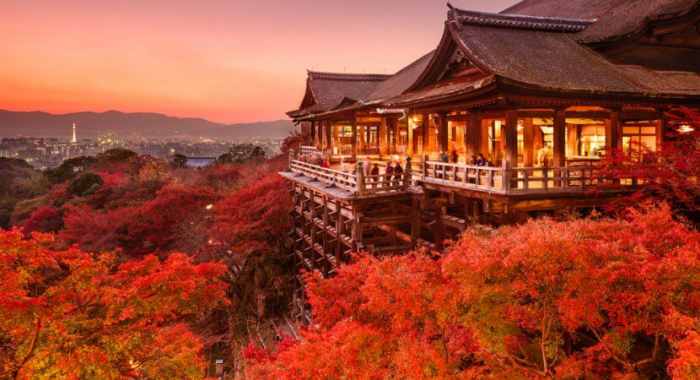 One of the most visited cities in Japan, namely Kyoto. This city is the most important cultural center in Japan. Along the main street, there are various museums and art galleries, each full of sculptures, paintings, and other art installations. While in Kyoto, you can visit Nijo Castle. This is a 17th-century fortress that still retains its original walls, towers, and moat. One of the icons is the beautiful castle gate, along with the palace with a slick interior decoration.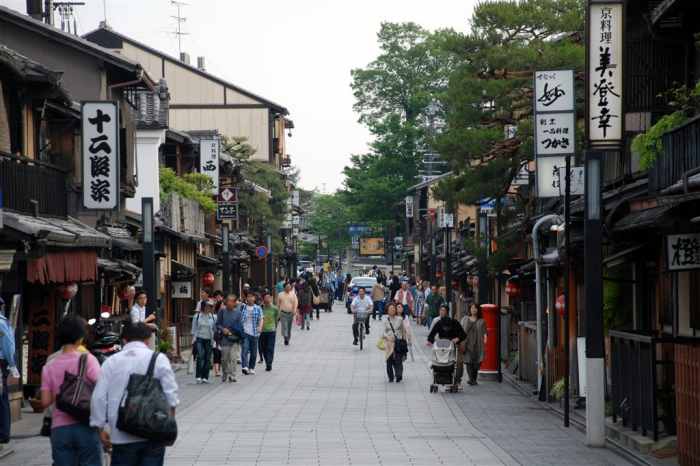 Just for your information, One of the popular Japanese cultures is Geisha. In Kyoto itself. You can find a district that is famous for its Geishas. Apart from meeting Japanese women who dress like Geisha and Maiko, in this place, you can stop by various teahouses and restaurants to taste traditional Japanese food. The atmosphere that is still traditional and the existence of various festivals that are often held in this area will make your vacation experience in Kyoto more interesting.
Kyoto Imperial Palace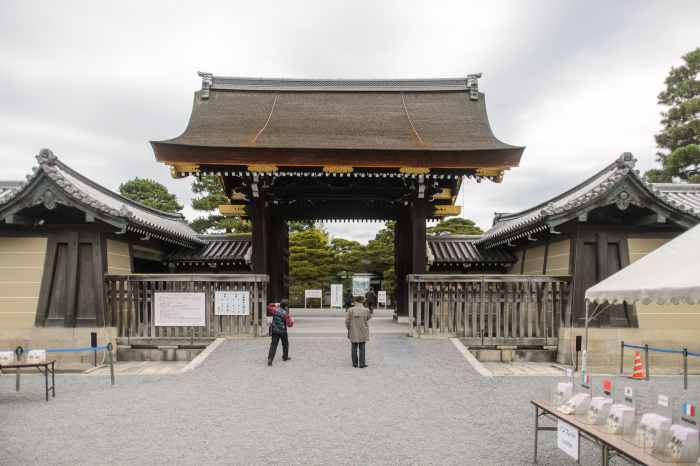 Apart from Nijo Castle, another historical tourist attraction in Kyoto is the Imperial Palace. This place is also known as Gosho in Japanese. This tourist spot is a vast historical complex in the middle of the Kyoto Imperial Palace Park. In the past, the Imperial Palace was the residence of the Emperor of Japan. The located of original imperial palace in this complex was built in 794 but has undergone several rebuilding and restorations until the newest imperial building that exists today was built in 1855. Although not used for the residence, the coronation ceremony of the new emperor and state ceremonies Other Japanese are still often done here.
Kyoto Tower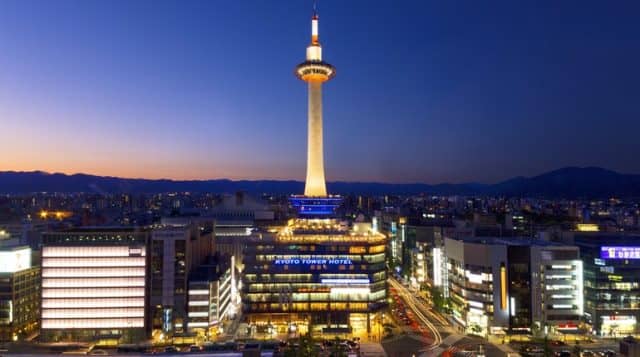 This skyscraper tower has a height of about 131 meters and is the tallest building in the city of Kyoto. This building is one of the most visited places to take pictures. This building looks sturdy and is an earthquake-resistant building. You can just imagine that a 5 on the Richter scale earthquake didn't make this tower collapse. Indeed, Japanese architecture and technology are very special.
Itsukushima island, Miyajima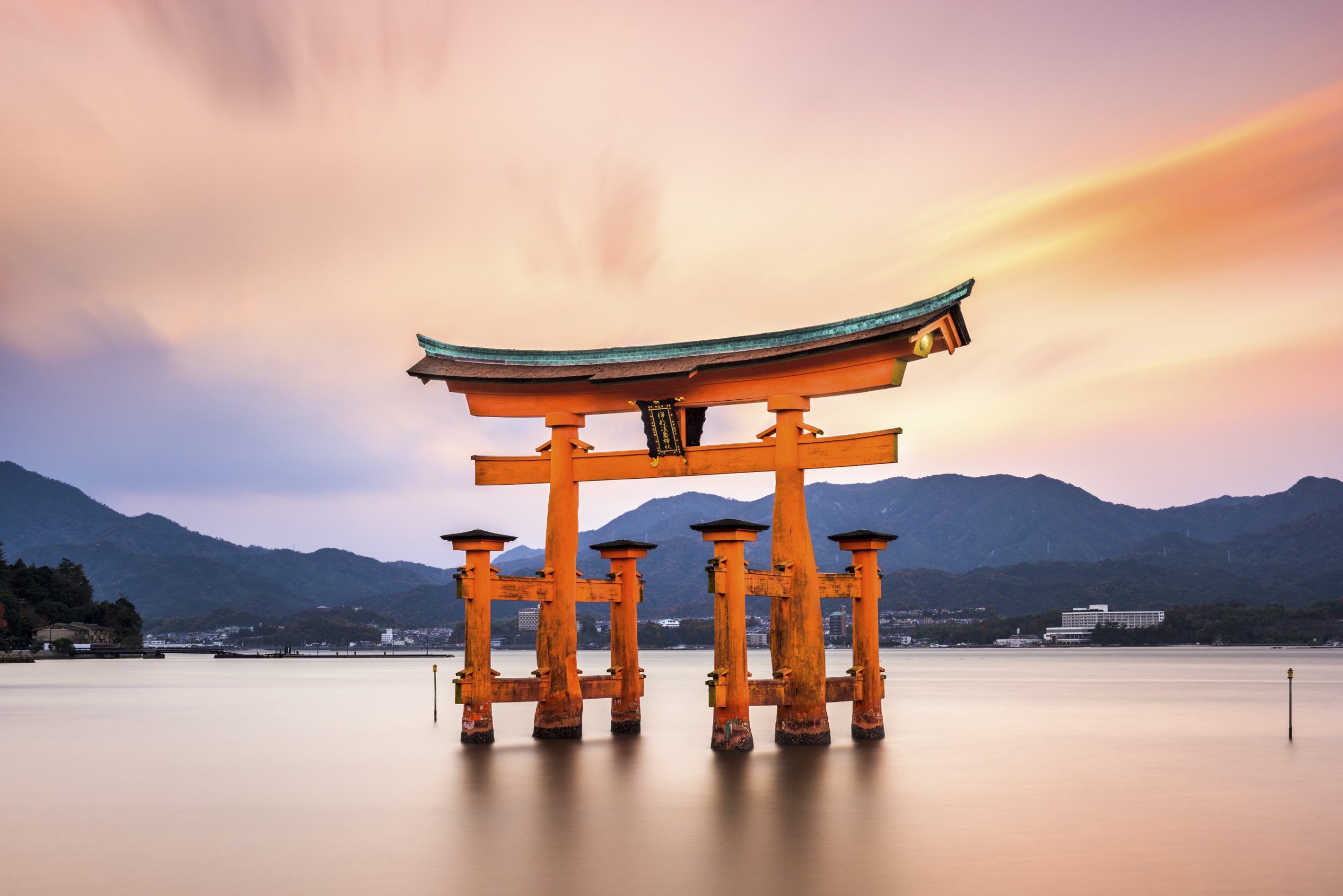 Another attractive tourist object in Japan is Itsukushima Island. This place is famous for its deer population. This place can be reached in less than an hour from Hiroshima. Known as one of Japan's three most beautiful sights (Nihon Sankei), Miyajima Island has attractive sights such as the floating Itsukushima Shrine and Momijidani Park filled with red and orange leaves in autumn.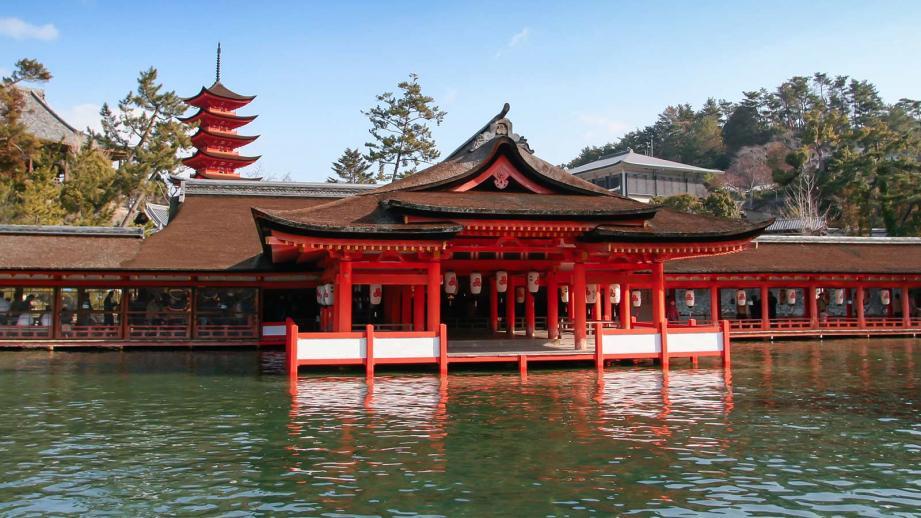 This Japan tour requires ferry transportation from the mainland of Hiroshima to the island of Miyajima. This tourist spot is an island of magnificent and iconic Japanese temples. Miyajima is famous for being the home of Itsukushima Shrine, a Shinto shrine dedicated to the daughters of the wind god Susanoo. This culture dates back to the 8th century, most of the temple buildings rising from the waters of the inlet supported only by piles. Therefore, you can catch a stunning view during high tide, because the temple looks like it is floating above.
Kastil Osaka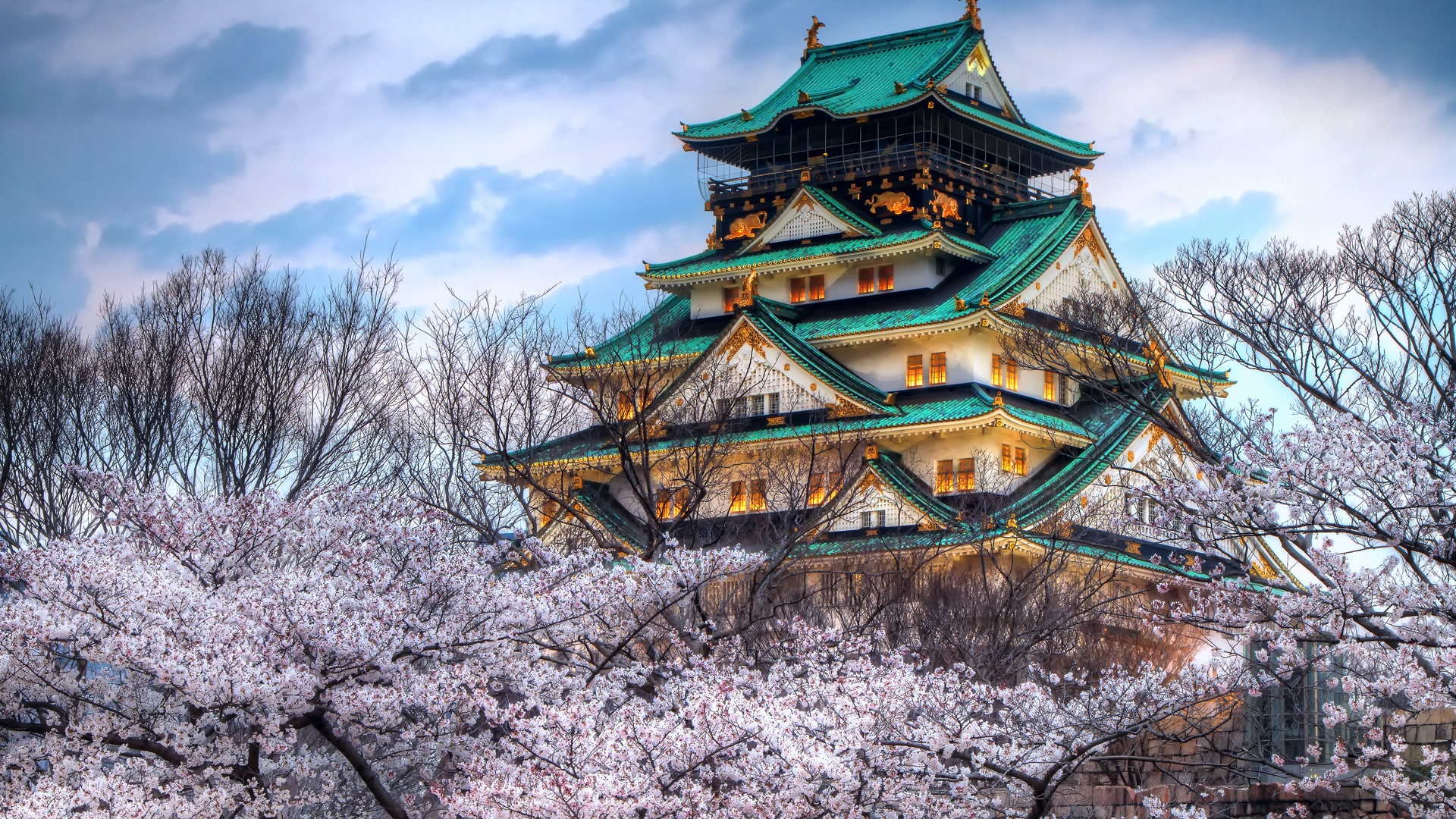 The next tourist attraction is Osaka Castle. Then was built in 1586, and big and most important fortress in this country. Although it was destroyed and rebuilt several times in the past, however, today it is still original. This Japanese tourist attraction includes the main tower as high as five floors or about 42 meters. The fort has built on an impressive 14-meter-high stone base. Then the tower has several displays detailing the history of the castle. In this place where you can go to the top floor for a great view of Osaka city, especially in spring. This palace is overgrown with cherry blossoms, the most beautiful flowers in Japan. Don't forget to visit this place to devote photos with your family. Happy holidays!
Universal Studios Jepang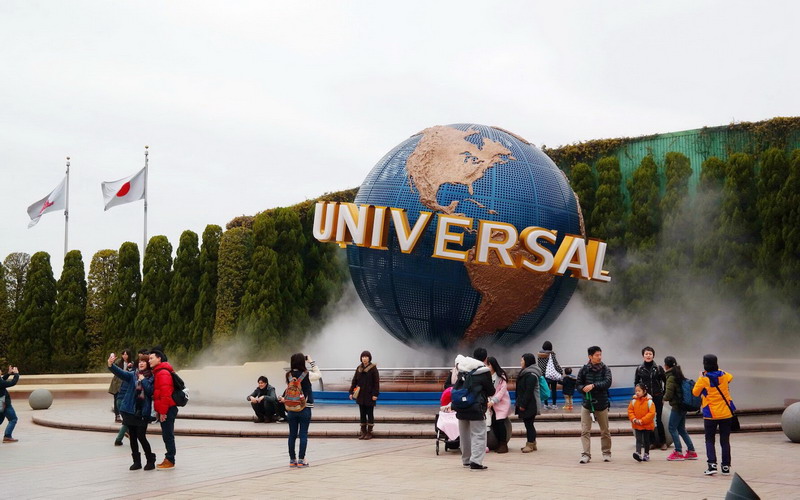 Not only Disneyland, but this beautiful tourist spot in Japan that is suitable for children is also Universal Studios. This Japan tour is the first theme park built by Universal Studios in Japan in 2011. For film lovers, this place also presents filmmaking techniques and attractions such as Adventure of Spiderman or Jurassic Park. There are many game attractions that you can try with children, ranging from roller coasters to mystery houses, and water rides that are guaranteed to be addicting.
Shinjuku district park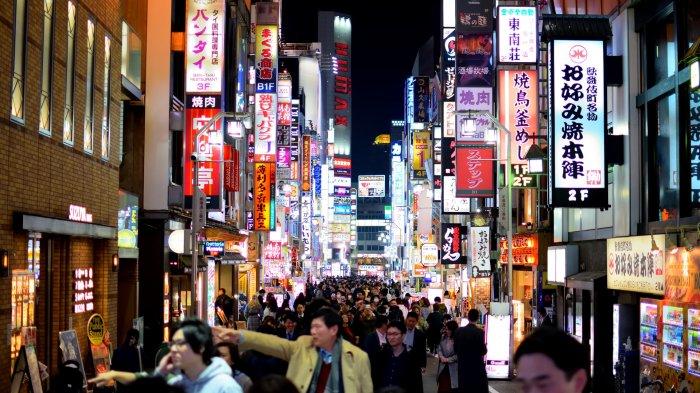 One of the most famous districts in Tokyo is Shinjuku. This place in Japan is known for its lively nightlife, trendy restaurants, and high-end star hotels. There are also large green spaces and paths that surround beautiful flower displays. When it's cherry blossom season, this park is one of the best places to visit. The cool air around the park makes visitors feel at home here.
Sapporo TV Tower – Hokkaido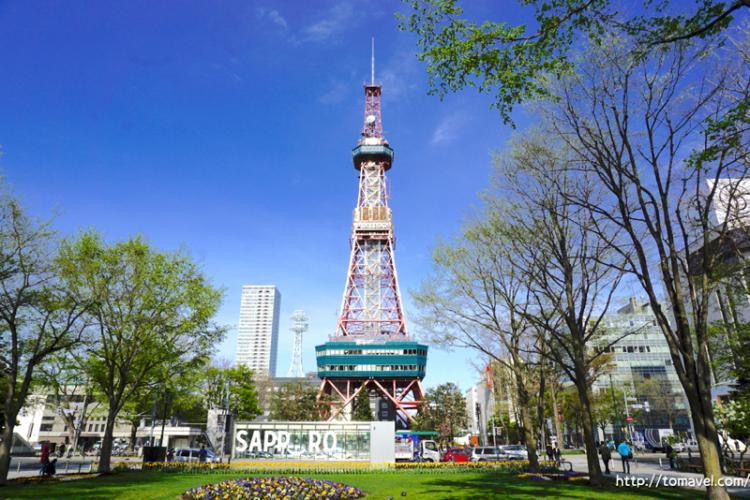 Berlokasi di bagian utara Jepang, Hokkaido, Sapporo memiliki Sapporo TV Tower yang tidak kalah bagusnya dengan Tokyo Tower. Dibangun oleh Bapak arsitek Jepang yang juga membangun Tokyo Tower, Tachu Naito, Sapporo TV Tower memilki jam digital setinggi 65 Meter yang diletakkan sejak tahun 1961. Tower ini juga berfungsi sebagai pemancar siaran stasiun radio lokal. Jangan lupa untuk datang di Musim dingin untuk mengabadikan pemandangan salju yang indah.
Okinawa Churaumi Aquarium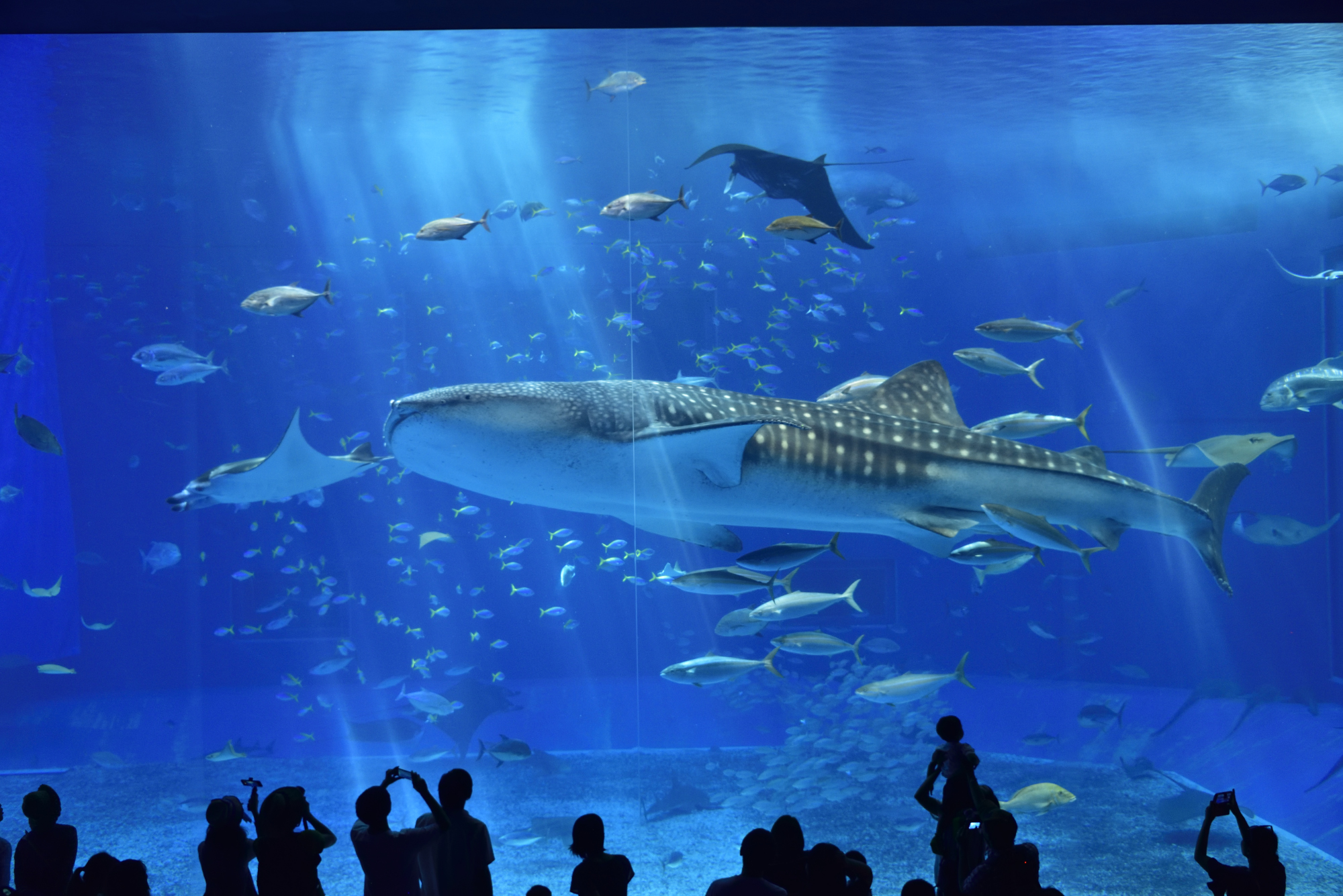 When you are in Japan, don't miss this one tourist spot. This place is known as the giant aquarium. This aquarium is widely regarded as the best in Japan and is known for the Kuroshio Tank inside. Inside this huge tank, there are about 60 different and quite unique animal species. One of the iconic ones is the whale sharks and manta rays that swim around the giant pool. Bring your family to get to know a variety of marine animals when visiting this place. Happy holidays!
Tenryuji temple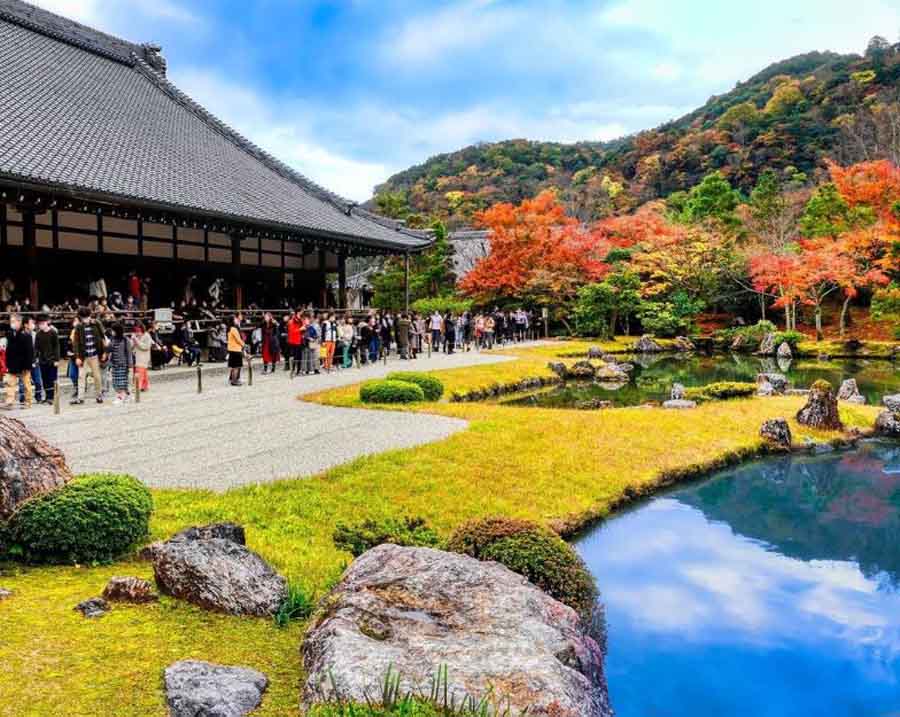 The next interesting tourist object is the Tenryuji Temple. This place is one of the famous Zen Buddhist temples in Japan. Built in 1339, this temple is listed as a UNESCO World Heritage Site, due to its cultural and historical significance. You can explore various temple buildings, including the famous cloud dragon mural at Hatto (Hall of Dharma). There is also a beautiful Japanese garden with a large pond surrounded by beautiful greenery all year round.
This temple is a popular place to visit and is most crowded on weekends or during peak holidays. Here you can try meditation and silk knitting. Then, don't forget to enjoy Shojin Ryori, traditional Buddhist vegetarian food. In addition, this place is also available at Shigetsu, a restaurant located on the shrine grounds. Tenryuji Temple can be reached in about 13 minutes on foot from JR Saga Arashiyama Station. Or about 15 minutes walk from Hankyu Arashiyama Station.
Kastil Matsumoto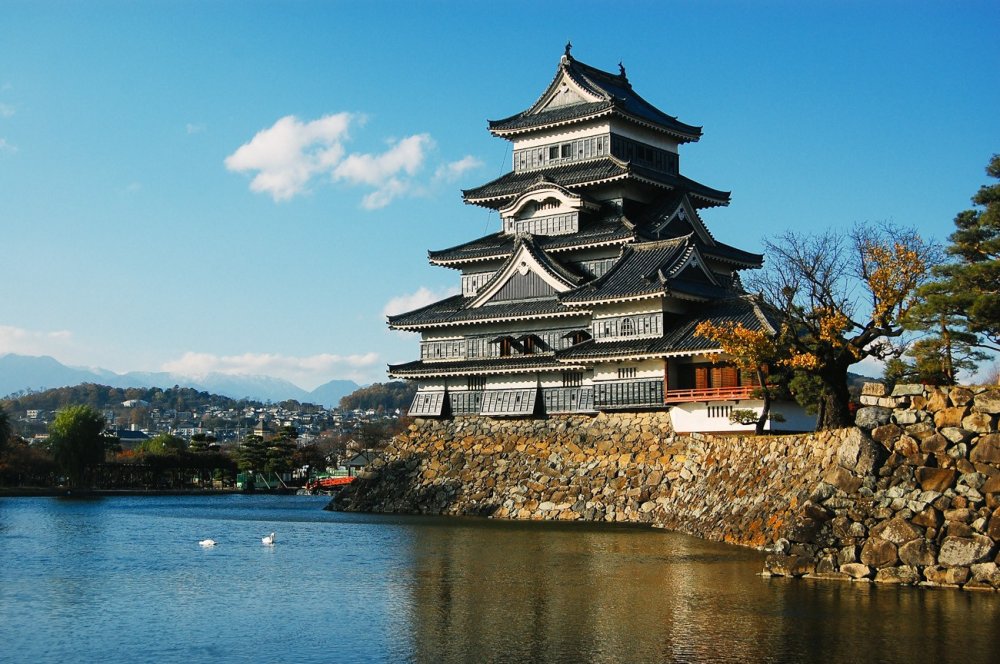 The next tourist attraction in Japan is a castle. This castle is one of the old castles that are still awake and has existed since the 1500s. According to history, Matsumoto Castle was inhabited by 23 feudal lords from different eras. So if you want to visit it, come in spring. In that season, all the cherry blossoms around the castle start to bloom. So you will enjoy the beauty of this flower. In addition, the inside of the castle has been converted into a museum. So, you can vacation while learning about the history of this place.
Fushimi Inari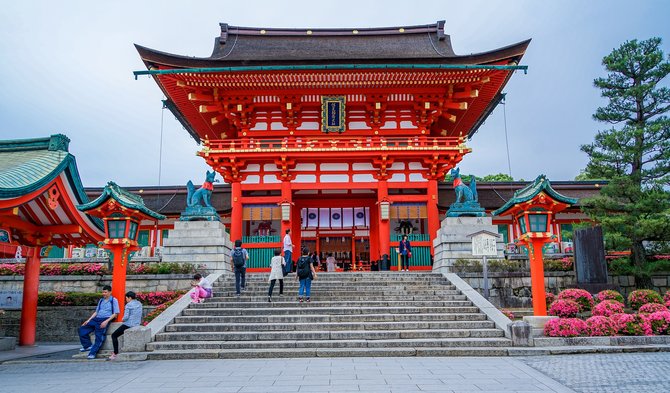 Another tourist object in Japan is the Fushimi Shrine. This shrine is known as an iconic place in southern Kyoto. Fushimi Inari Shrine is one of the attractions of the most amazing tour in Japan. From this place, there are thousands of red torii gates. This gate will lead visitors to the top of Mount Inari.
To reach the top, you need 2 to 3 hours to pass through all the gates. However, you don't need to worry. Along the way, there are many fox statues and places to eat. If you make it to the top, you will be presented with a very beautiful view of Kyoto City, and you won't be able to get it anywhere else.
Imperial Palace and east garden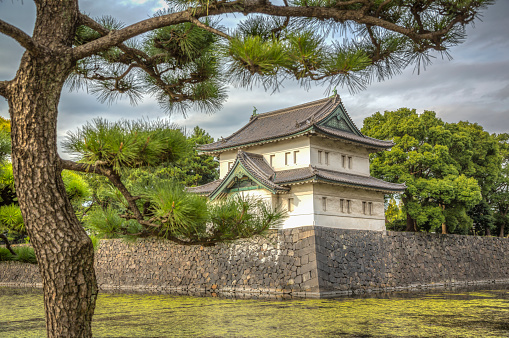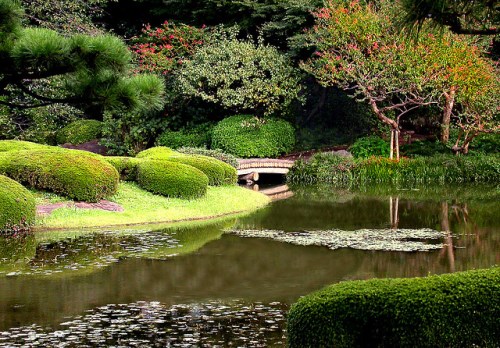 Even though it is in the midst of modernization, Japan always inserts a very thick cultural touch. Therefore, a vacation to Japan is incomplete without visiting the Imperial Palace & East Garden. As you know, this place is the Japanese Imperial Palace which has a lot of historical value. In this part of the park, there are many bastions left from the Edo period, namely Ninomaru and Honmaru. Then, you will know the history of this beautiful palace and garden.
Dotonbori Osaka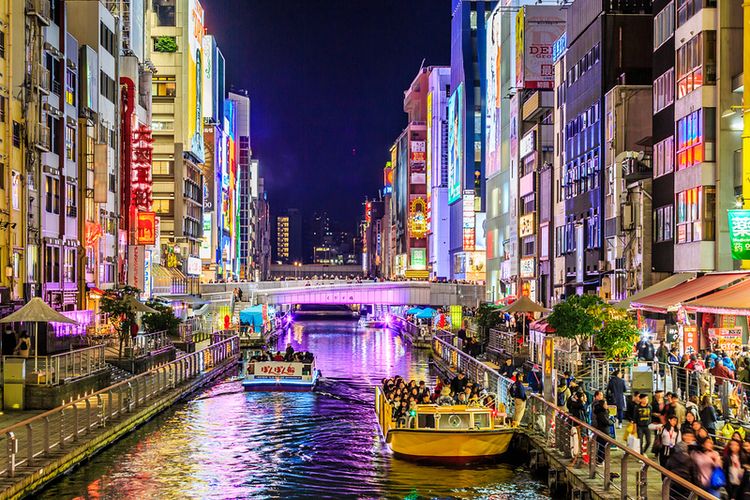 Osaka is the third largest city in Japan and is one of the best city tourist destinations in Asia. This city is famous for its culinary, cultural, and holiday experiences that cannot be found anywhere else. Since hosting the G20 Summit in June, Osaka has increasingly been in the world's spotlight. Many local and foreign tourists are interested in visiting Osaka City. The government also hopes to attract as many as 30,000 tourists visits to Osaka. There are many interesting things to do in this city which is famous for having many rivers.
This tourist object in Japan is very popular in Osaka. this city presents the beauty of a modern city. Thus making Dotonbori the busiest place in Japan. Then, at night, visitors will be spoiled with twinkling lights. If you are on vacation in Japan, don't forget to stay in this city. That way your traveling will be very memorable.
Kinkakuji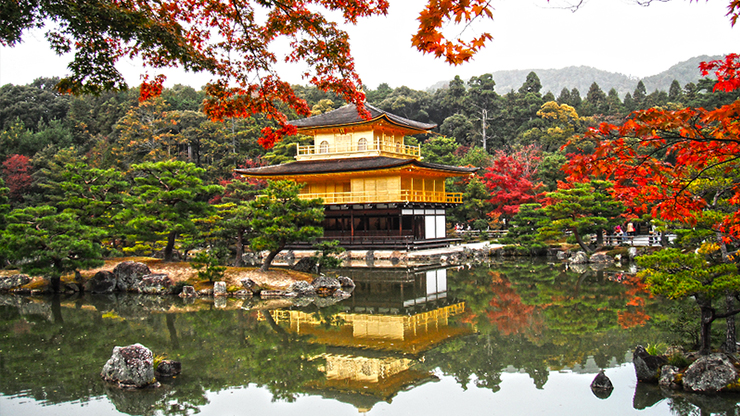 Kinkakuji is one of the tourist attractions that you can make the choice to visit. This temple is not just any temple. This temple located in Kyoto is very interesting because it is covered with gold, both on the outside and inside of the building. In addition, this tourist attraction was built in 1397 and stands majestically in the midst of beautiful nature.
Kinkakuji was built to echo the extraordinary Kitayama culture that flourished in Kyoto's wealthy aristocratic circles during Yoshimitsu's time. Each floor represents a different architectural style. The first floor is built in the Shinden style used for palace buildings during the Heian Period, with natural wood pillars and white plaster walls contrasting yet to complement the gilded upper stories of the pavilion. Shaka (historical Buddha) and Yoshimitsu Buddha statues are kept on the first floor. Although it is impossible to enter the pavilion, statues can be seen from across the pond. But you can take a closer look as the first-floor front windows are usually kept open.
Then, the second floor was built in Bukke style and used as a samurai residence. Then the exterior was covered in gold leaf. Inside is the seated Kannon Bodhisattva surrounded by statues of the Four Heavenly Kings; However, the statues were not shown to the public. Furthermore, the third and topmost floor was built in the Chinese Zen Hall style, gilded inside and out, and covered with a golden phoenix. If you are in Japan, you can visit this place.
Harajuku
If you travel to Japan, it's incomplete if you go on vacation without buying souvenirs. Therefore, you must visit this attractive tourist attraction in Japan. Harajuku provides many beautiful and unique Japanese knick-knacks as well as delicious market snacks. This place has long been popular as a shopping destination in the world. Then, this place is visited by many local and foreign tourists. For that, we recommend that you visit this one tourist spot. Enjoy your holiday.
Golden pavilion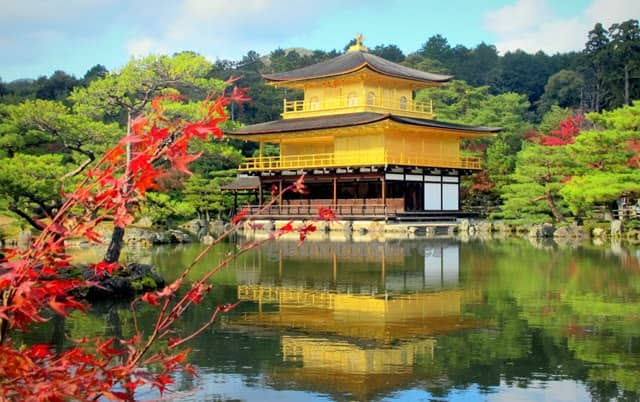 The last tourist object that we recommend is the most famous Buddhist temple. This place used to be the resting place for Ashikaga Yoshimitsu, who has now retired and left this place. But now, this place has become a tourist attraction.
This Golden Pavilion has an ancient building that is golden in color and has a golden roof. This location is suitable for those of you who like to see old architecture. While enjoying the ancient scenery, you can enjoy the warmth of the tea garden which is a favorite of tourists.
3. Conclusion
Japan is one of the most popular tourists attraction in the world with a variety of tourist destinations to choose from. Therefore, we recommend this country as one of the tourist attractions in the world that you can visit. Furthermore, you can choose one or even several unique and attractive tourist destinations. For that, plan your vacation and choose the right tourist destination. So you can enjoy your holiday in Japan