Foodntravelling.com – If you are a fan of literary works and pieces of art, museums are the best places to spend your precious time! Many cities in Europe are home to extraordinary galleries. One of them is Madrid, the capital city of Spain that offers some of the best museums and arts! In this article, we will share some of the best art places or galleries that take our breath away! As we alluded to earlier, Madrid is a city that offers abundant history and great cultural buildings. Here we have 7 lists showcasing the best museums in Madrid. Where you can soak in the history of Spain and taking back to the old setting of Europe.
Visiting educational places is one of the most interesting parts when traveling to a European country. If you are a fan of literary works, art lovers, we're pretty sure you will love to explore the capital city of Spain! We will love to enjoy the great work of art that came from Medieval to the Romanticism age in many museums in Madrid. Get ready to explore the favorite and famous tourist attractions for art lovers in this city!
Prado Museum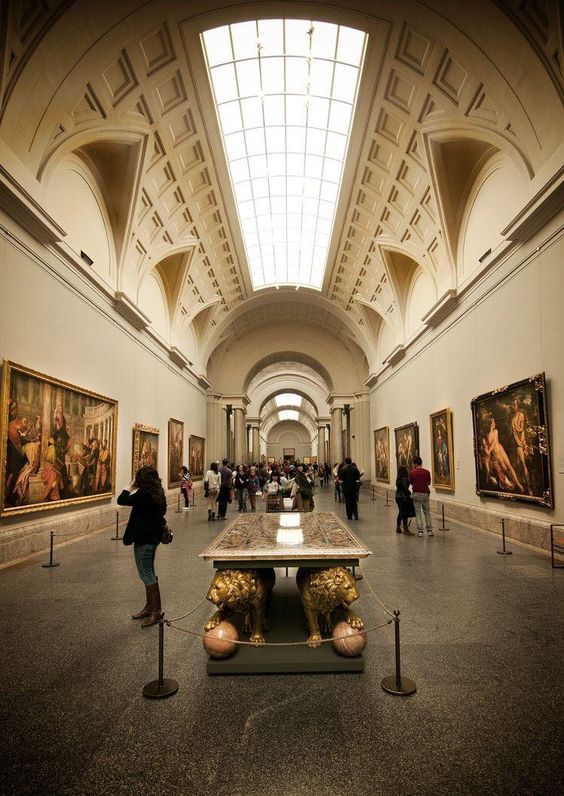 The most famous and venerated museum all over Madrid and all over Spain is Museo Nacional del Prado. In this guide, we will share what are the highlights of visiting the Prado museum. There are a few reasons why you should visit this important museum in Madrid, they are!
First of all, there is a massive and outstanding building architecture design itself. It is designed in 1785 by Architect Juan de Villanueva. We can see the Neoclassical architecture design clearly in this building. The grandeur building with lots of columns, blank walls, roman detail, and showing the simplicity of the Rococo building style.
There are around 300 classic paintings in this museum, and the first one which open in 1819 and the collection it's been developed offers lots of visual art we can enjoy!
Another highlight of visiting the Prado museum is seeing the Spanish artwork that transforms into paintings. It was made by the famous artist  Francisco Goya and  Diego Velázquez. When you enter the hall you will be amazed by hundreds of awesome classic paintings that are well-preserved until now. Looking at the detail from the painting and the story behind makes any artwork fans admire and spending time for so long inside the gallery.
There are still lots of awesome artwork we can find in the Prado museum. But these are the major highlights we can see. If you are running out of time, we suggest you visit the highlight or focal point of the destination itself. So, we will save time but still remain enjoying the important aspect of visiting its place!
Museo Nacional Centro de Arte Reina Sofía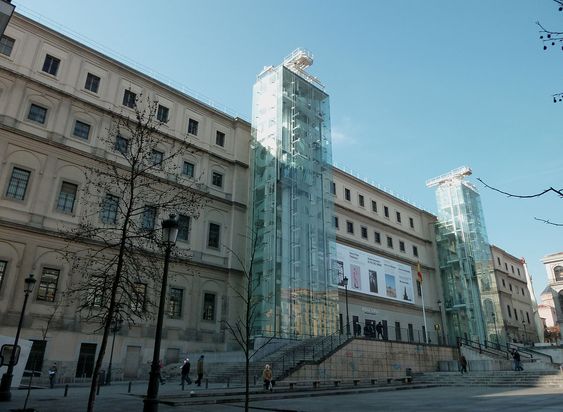 Another best museum in Madrid is Reina Sofia, which has the collection of Picasso's masterpiece Guernica. The painting is one of the most influential artworks in the world. The painting describes the political situation in Spain during the 19th century. Moreover, we will find lots of modern art in this place. Remembering Reina Sofia is a huge museum that displays an abundance of art. There are a few floors and hundreds of rooms that will make us split into confusion if we don't know where to go and what to see. So, we suggest you can go to the second floor where the most influential artists from Picasso are set there. If you are looking for a modern and contemporary art collection in Madrid, Reina Sofia is a must-visit museum in Spain!
American museum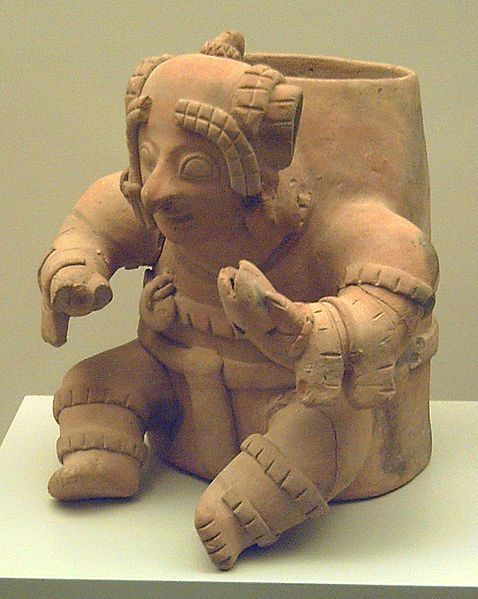 Talking about Spanish history and its expansion to South America leaves a lot of history and sharing culture. In Madrid, there is a museum that is all about Spanish civilization in America. There we will find many artifacts from Columbia and Mexico. So, if you are curious about Spanish civilization then you have to come to this museum. There we will earn lots of knowledge about the culture.
Thyssen-Bornemisza Museum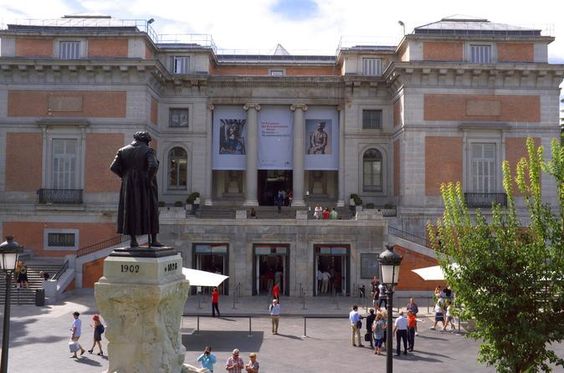 If you travel to Spain especially in the capital city, Madrid. This city is home to thousands of great artwork all around the world. Basically, there are three major and most visited museums in Madrid. The first one is Prado, the second one is Reina Sofia, and the last one is Thyssen museum. It is also well-known as the third largest museum in the city.
Spain takes an important part in European painting, the golden triangle painting is set in Madrid. So, if you come to this amazing city make sure you do not wanna miss visiting one of the best collection art museums in the world! From outside we can see the building in neoclassical style, minimalist yet authentic look. Let's step inside and what the museum has to offer. There are great Medieval painting themes, Flemish or Dutch master, you can find the authentic art that made from 17th century. In addition, throughout the year there are held art exhibitions in this museum that will make your joy of art to the next level!
Museo Arqueológico Nacional – National Archaeological Museum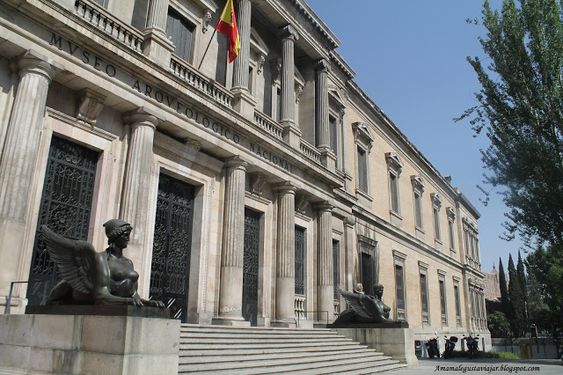 The next worth visiting the museum in Madrid is National Archeological Museum or often called MAN. In this place, there are many premium art collections of the Spanish monarch, Roman-Spanish relics, Greek artifacts, and so on. This majestic building sharing with the Spanish library. So, we can visit the museum while enjoying the book collection in the largest library in Spain. There we get double knowledge by visiting two sources of knowledge at the same time, that is what matters!
On the outside building, it has a splendid European architecture style. There are some tall columns along with tall construction buildings. Moreover, the Spanish relics and rococo style ornaments give a distinguish design! This museum is located on Calle de Serrano and very close to Plaza de Colon, one of the most favorite outdoor spots among locals in Madrid!
Sorolla Museum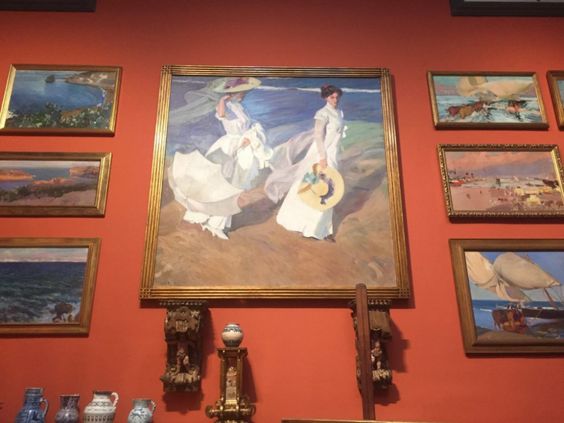 The unique museum and collection of art galleries are dedicated to Joaquin Sorolla Bastida. He is not the famous painter or artist in the world, but his arts are well respected in Spain. Most of his painting themes are all about the sea and picture the people all around the coastline. Then, we can see his artwork is very enjoyable and we can assume a cheerful perspective while seeing his works! As we can see his paintings are so bright and feel alive. When we enter the room we will be amazed by hundreds of ocean paintings and capture the serene life that will bring us to a haven atmosphere!
Romanticism museum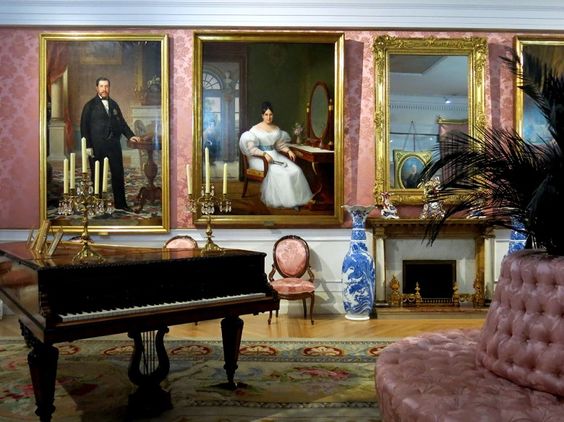 There is some important stages era in Europe. They were facing the dark age, then start to find the light in the middle age, and moving into the next level of intelligence in the romanticism era. They have discovered a great piece of literary works, art, and music. It happened from the late 18th century until the mid 19 century. This movement was brought from western Europe then spread all over the continent.
As one of many western European countries, Spain takes an important part in developing the art movement, especially in the painting collection. And to remember the great era of art collection, there is a museum dedicated to memorizing the romanticism era. The romanticism museum is located on C. de San Mateo Avenue. As we entering the museum, we can see the romantic furniture, painting, and decorative ornaments that are set up very well inside. So, if you are curious about the setting and how it looks in the Romanticism era, then you can definitely come to this museum, that's all worth it!
Final Thoughts
There are many things Europe offers for travelers all around the globe. From the majestic architecture style, unique culture, and picturesque city view. Now, we are moving to the Western side of Europe, there is an attractive Mediterranean-European mix culture country, Spain. These all that makes Spain is so attractive and most importantly there are lots of breathtaking attraction places to explore!
Madrid, the capital city of Spain offers lots of majestic, classic, and historic buildings that could depict Europe. This city is also well-known for its golden triangle of art, the most important museums throughout the country and even to the world! There are El Prado Museum, Sofia Reina, and the Thyssen museum. These three museums take an important role in Spanish history and all of these cool places are located in the same place, Madrid. So, there is no doubt visiting this city to enjoy the great art!
When you travel to Madrid, enjoying breathtaking artwork is a must. It offers lots of favorite attractions for art lovers! There is an abundance of artistic places in this city that need time to explore. If you have a short vacation, we recommend you to visit the main attraction in Madrid, they are the golden triangle of art. The famous art collection in the city and even in all Europe are definitely worth visiting!