Foodntravelling.com – Travel to the metropolis city Madrid offers lots of attractions to seek. From visiting the ancient majestic sites, to explore the capitals' for shopping. If you love shopping wherever you travel to, then you will love spending your time in Gran Vía, the most famous street in Madrid. We can go shopping, culinary hunt, or having entertainment here.
Gran Via is the iconic street of Madrid. It's been a favorite spot for photographers to capture the unique side of the city. There are many things we can do and see on this attractive street. In this writing, we will be sharing with you things to do in Gran Via, let's see them down below!
Go to see performances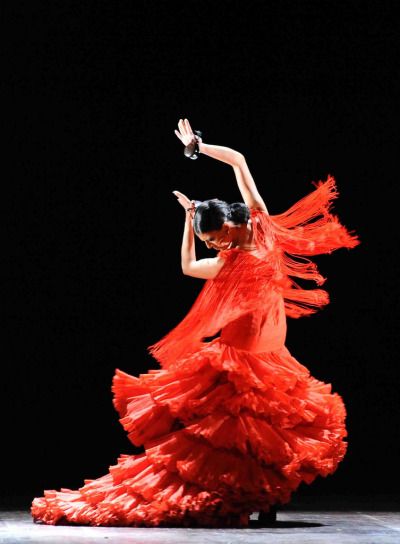 Gran Via is a full-of-action street located in Madrid. There are some attractions waiting to unfold. There is an entertaining spot on every corner of the street. We can watch ballet, stand-up comedy or even watching the old drama presents  Les Miserables, The Lion King, and circus too. You will be enough strolling in this street to watch some performances. What a cool street that holds an important entertaining spot for everyone in the city!
Eating Spanish food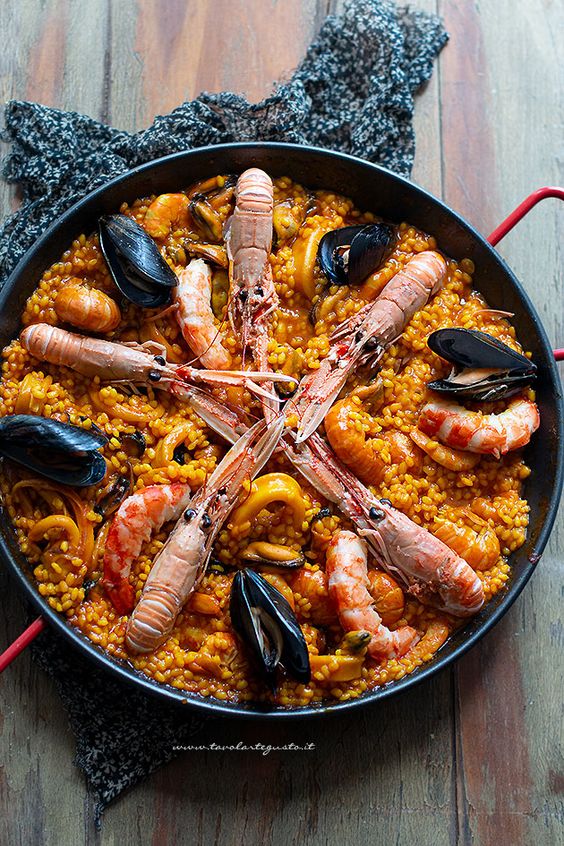 Whenever we go around many places overseas there is something we could not leave without is trying the local food. Travel to the capital city Madrid, there are lots of bars and restaurants lying on the street. Moreover, Spanish food is so vibrant and deliciously, full of spice that we find it rare in all European countries. In the picture above, there is seafood paella. The dish that serves rice full of seafood toppers. The curry rice taste so flavorful, it's gooey, warm, and salty at the same time. The perfect combination of herbs combines with fresh seafood that will satisfy your hungry tummy! It is one of the best and signature Spanish dishes we have to try while we travel to this beautiful country!
A great place for shopping
Located in the heart of the city with the scenic modern architecture style makes Gran Via is the central shopping spot in Madrid. In this street, we will find lots of branded clothing stores. It is such a paradise place for hunting ladies! From Gucci, Christian Dior, and many more branded fashion items you can easily find them here. If you are a person that thirsts for shopping traveler kind of type, you will enjoy walking in this cool street! Everything you are looking for from beautiful jewelry to the branded bags all definitely wrap in this street. Gran via is such a cool place for shopping!
Hanging out in the bars and eat their best tapas on the menu!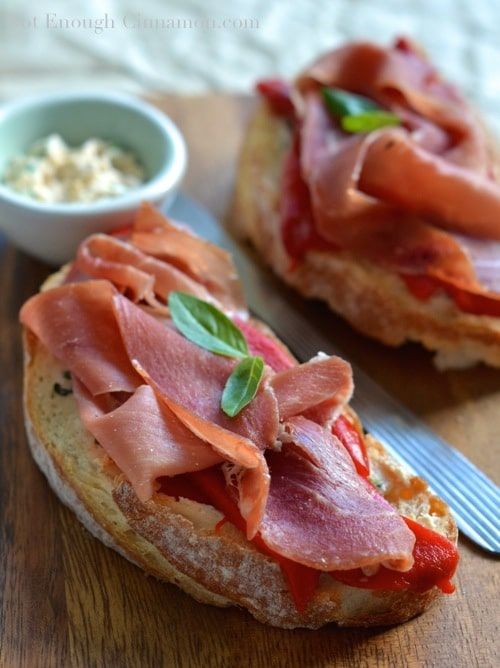 There is nothing was better to have a tapa time in the laidback afternoon in Madrid. People love to chill and staying in their favorite bar having nice conversations with friends. Most of the bars in Madrid do not require you to pay for the plate of tapa, you only need to pay for the drink. It's a bar service that we can only find in Madrid, not in other cities. But, that does not mean that there is a bar makes to pay for the tapas. So, make sure to ask first before you order it. One of the best Spanish tapas you can eat is the slices of Jamon serrano on top of the bread. The crispy bread mix with chewy ham is a remarkable taste from Spain you could not deny!
Drinking a good cup of coffee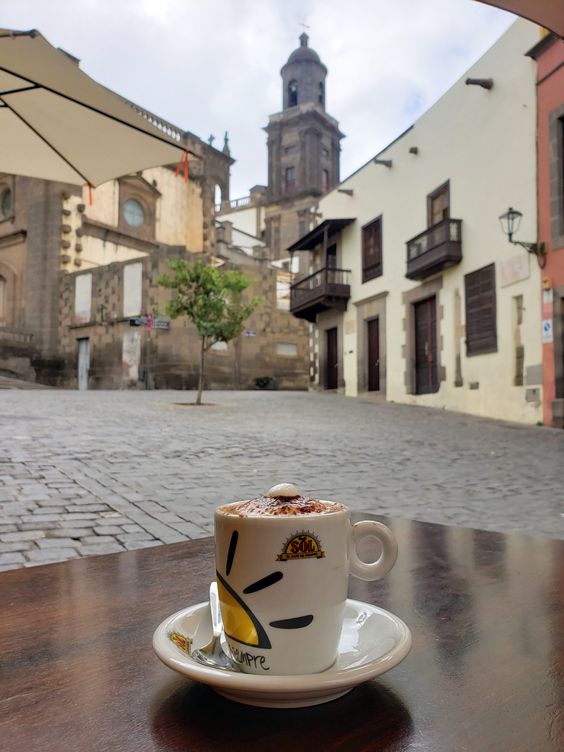 If you are looking for a nice cafe to enjoy a cup of coffee to spend the afternoon. You can walk behind the Gran Via outstanding building, there are some nice cafes there that offer calming ambiance. Without being apart from the beautiful tall building around on this street, we can sit in the peaceful neighborhood by drinking a cup of coffee. Then, enjoying the day behind the great building with a cup of coffee is so relaxing! So, when you do not know what to do and just stay to admire Madrid city ambiance, going to the cafe is a great deal! Moreover, the quality of coffee there is awesome, remarkably good a cup of coffee!
Visiting Plaza de España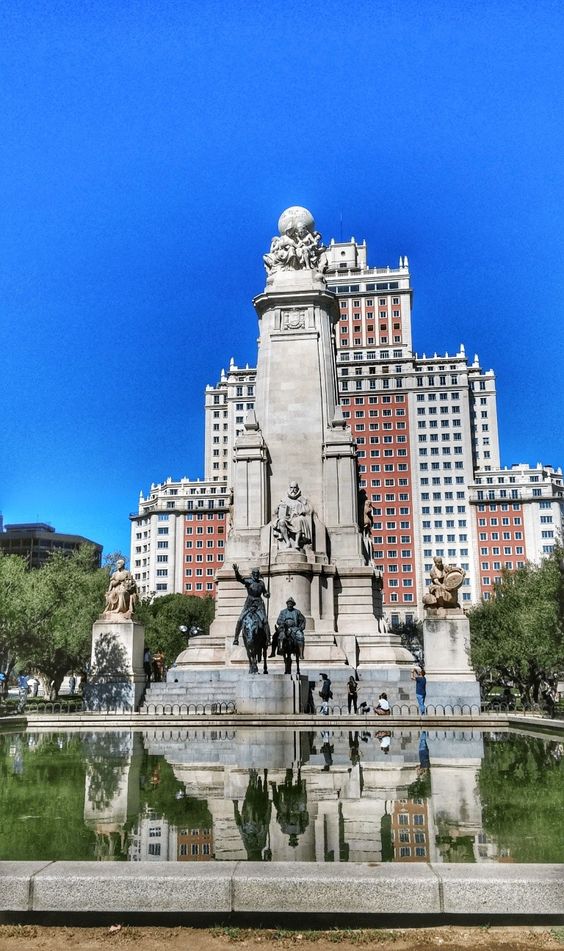 Another thing to do in Gran Via street is visiting Plaza de España. Located right on the corner of the street, we will find the beautiful open square area. There is an awesome building with Rennaissance and gothic Spanish architecture style. Then, there is a pond and a large pathway that is a good spot to relax! Walking through Gran Via street we will be amazed at how attractive and liveliness this street is! The great architecture style, cool places to hang out, mouthwatering food around, and such cool places to hang out. Gran Via is one of the main attractions in Madrid!
Enjoying the baroque architecture style through Iglesia de San José and Parroquia San Marcos Churches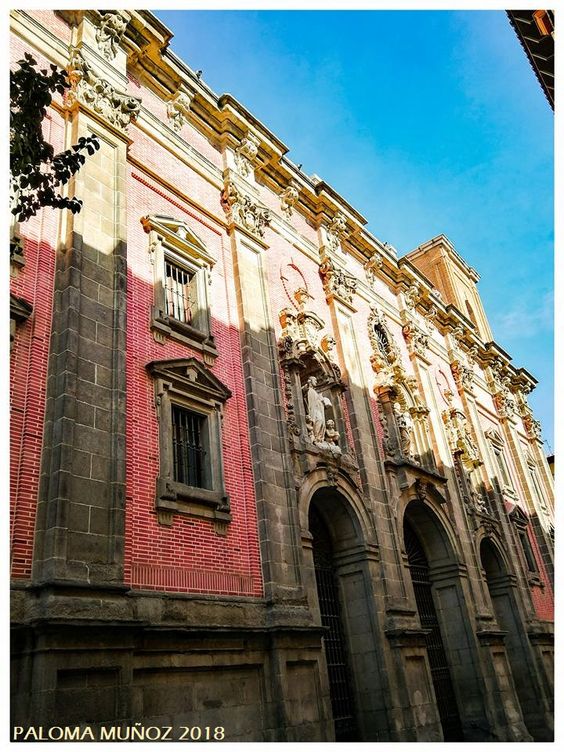 There are lots of things to do and cool destination places along way Gran Via street, Madrid. Here are two awesome churches that have a baroque architecture style. They areIglesia de San José and Parroquia San Marcos. The tall building with beautiful relief will take your breath for a few seconds, cause they are so awesome! Madrid has lots of majestic ancient buildings in Europe, that is a cool tourist destination spot we have to visit!
Conclusion
Gran Via is the most famous street in Madrid, it appears as the major attraction in the city among locals and tourists. Located in the heart of the city it is hard to believe if you cannot visit this street. There are many things to do along Gran Via street. From admiring the great architecture style, strolling or shopping branded items, experiencing Spanish gastronomy, or going to the cinema and some classic Spanish performances. It is a beautiful and cool street that is full of activities. Gran Via is never sleeping and ready to welcome you whenever you come.
Visiting Gran Via street we have such a complete tour we can get. We can easily find a good restaurant, entertainment spots, shopping place, to enjoy the ancient building and relax in the open space court area. So, have you ever been to this street or do really want to experience hang out in this cool place? We hope you have a chance to visit and enjoy the great ambiance of the Spanish broadway!