Foodntravelling.com – You must know that Thailand is one of the most popular destinations. Especially for world travel lovers, because Thailand is famous in Asia and various countries outside Asia. This city is not only a center of trade and shopping. But it has a variety of interesting culinary delights to taste, especially spicy food. This country still has a lot to explore. In this article we will show you some important things, let's start this article Attractive Cultural Tours for You To Do in Thailand!
Wat Phra Kaew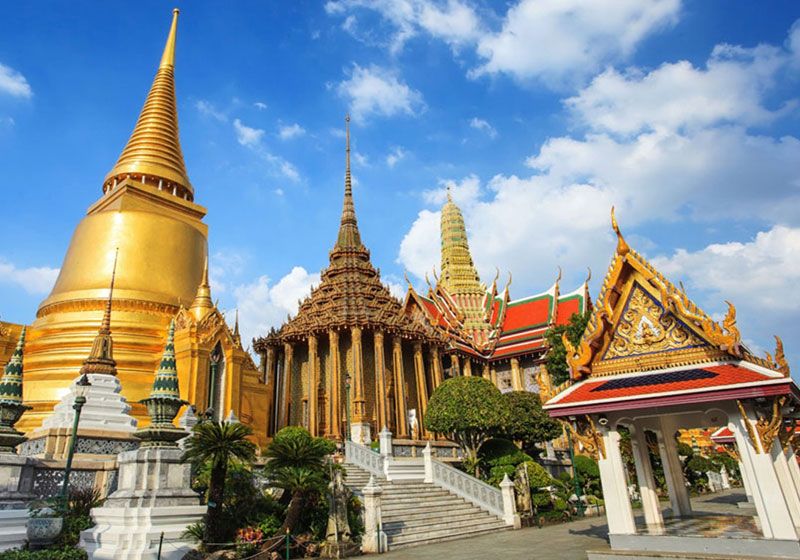 Wat Phra Kaew or Temple of the Emerald Buddha is one of the most important temples in Thailand. This temple was built in 1785 and has many sacred buildings decorated with interesting carvings and paintings. Inside the main building of the temple or Phra Ubosot, you will find a statue of the Emerald Buddha wearing a dress made of pure gold. Many of the buildings are also golden in color with stunning pagodas.
Big Buddha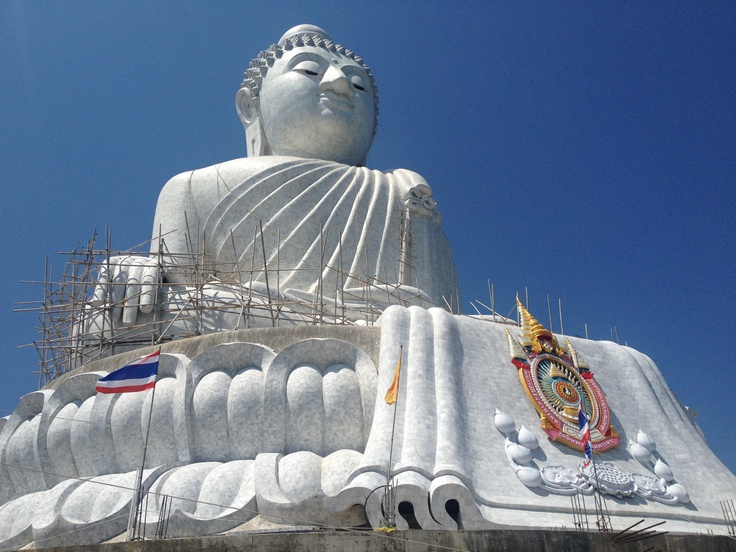 As you can imagine, the Big Buddha is a 45 meter high and 23 meter wide Buddha statue that is cross-legged. in this place, you will find many Buddhists from various regions who want to worship there. Then there is the second largest golden statue with a height of about 12 meters. This statue was made as an offering to the King and Queen of the Kingdom of Thailand.
The Grand Palace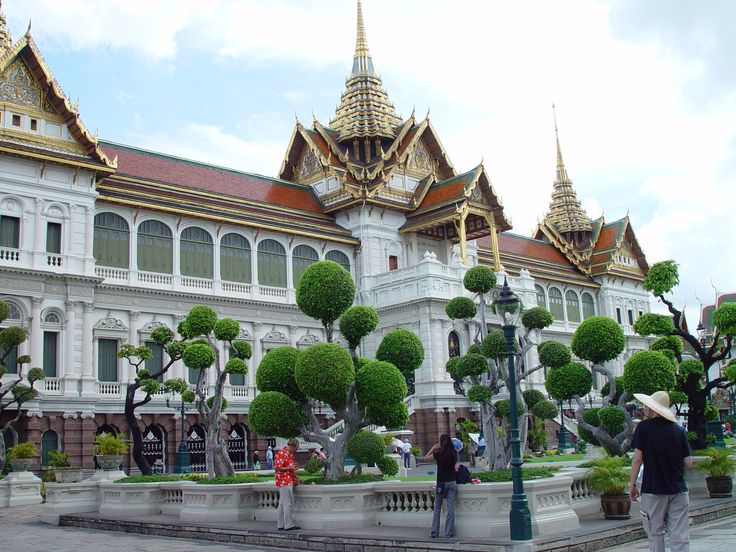 If you like historical heritage, this one destination is one of the places that you must visit. The Grand Palace is a historic old building with a unique building form and unbeatable views. This place consists of various parts, such as temples, a maze of alleys from past kingdoms, various historical relics, and beautiful architecture. In this place, you can see the glory of Thailand. The past and its rich culture in the form of ancient architecture.
Wat Arun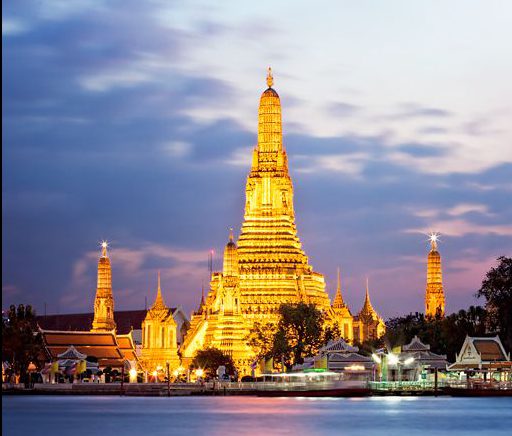 This place will be one place you shouldn't miss. This place is called Wat Arun. This building is one of the oldest temples in the country, so there seems to be a lot of interesting ancient architecture besides Wat Arun Temple it also has Chinese Porcelain decorations and Glass mosaics. In Buddhism, the building of the temple is a picture of Mount Meru, the center of the universe. Wat Arun has such a beautiful view, especially at night. The temple is close to The Grand Palace to visit it on foot from there.
Sung Nong Nooch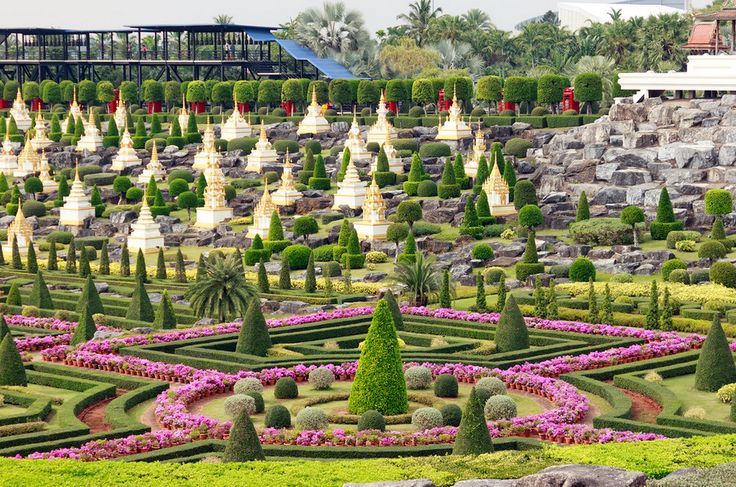 This very beautiful park is located in Pattaya. Its existence has also been recognized by foreign tourists, making this one tourist destination even so popular and well-liked by foreign tourists visiting Thailand. Sung Nong Nooch is also one of the most beautiful gardens in the world. This area has a beautiful and cool panorama. In addition, this place also provides various facilities such as lodging, swimming pools, a zoo, and a variety of delicious Thai cuisine.
Wat Rong Khun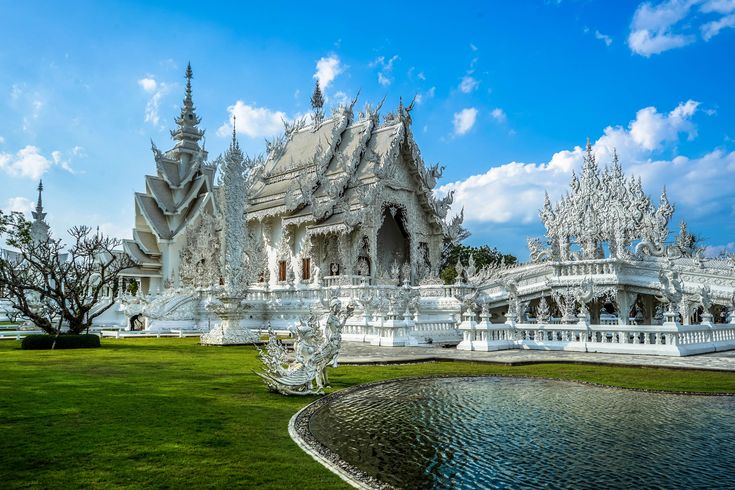 Wat Rong Khun or White Temple is very visually appealing. This white temple has become a highlight for Thai tourists. In addition, this Temple has an interesting concept and was built by a Thai artist named Ajarn Chalermchai Kositpipat. When viewed from the traditional style of temples throughout Thailand, the design of Wat Rong Khun is not the same as other temples. Wanting to depict the pure nature of the Buddha, the artist chose white instead of the usual gold color and used mirror fragments in the mosaic to symbolize the wisdom of the temple.
Kanchanaburi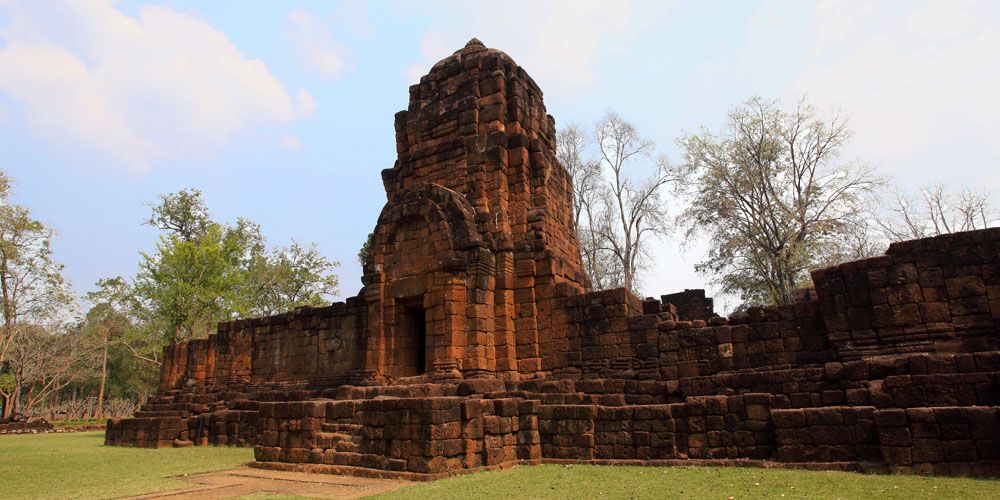 In central Thailand, you can also get information. This historical tour and you can also visit natural attractions other than when visiting Kanchanaburi. Death Railway is a historical tour that is quite famous. Thinking about folklore, there were thousands of prisoners from Australia, England, Holland, and America. But they died because they were forced to work approximately eighteen hours every day during World War II. In Kanchanaburi, you can enjoy a seven-level waterfall that flows into a turquoise pool and also enjoy the beauty of Erawan Falls in Erawan National Park.
Ayutthaya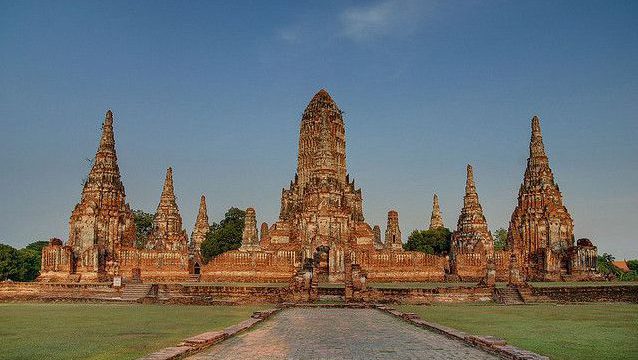 This place used to be the capital of Thailand or Siam in ancient times. The city is quiet and not crowded, much different from Bangkok. In this city, you can find the ruins of temples and shrines in almost every corner of the city which are relics of the war between Siam and Burma in the 1700s. The tourist destination that is quite famous here is the 42 meters long sleeping Buddha statue in the open. Then there is also a statue of the Buddha's head that is in a tree trunk. The tree trunks covered the Buddha's head but miraculously the face of the Buddha statue was still visible.

Attractive cultural tours next you have to go to Phraya Nakhon Cave because it is one of the most beautiful caves in Thailand. The age of this cave itself is more than 200 years old and there is a pavilion built in 1890 that was used by the king of Thailand when he stopped at this cave. There are signatures of King Rama V and King Rama VII you know on the cave wall.
Joe Louis Puppet Theater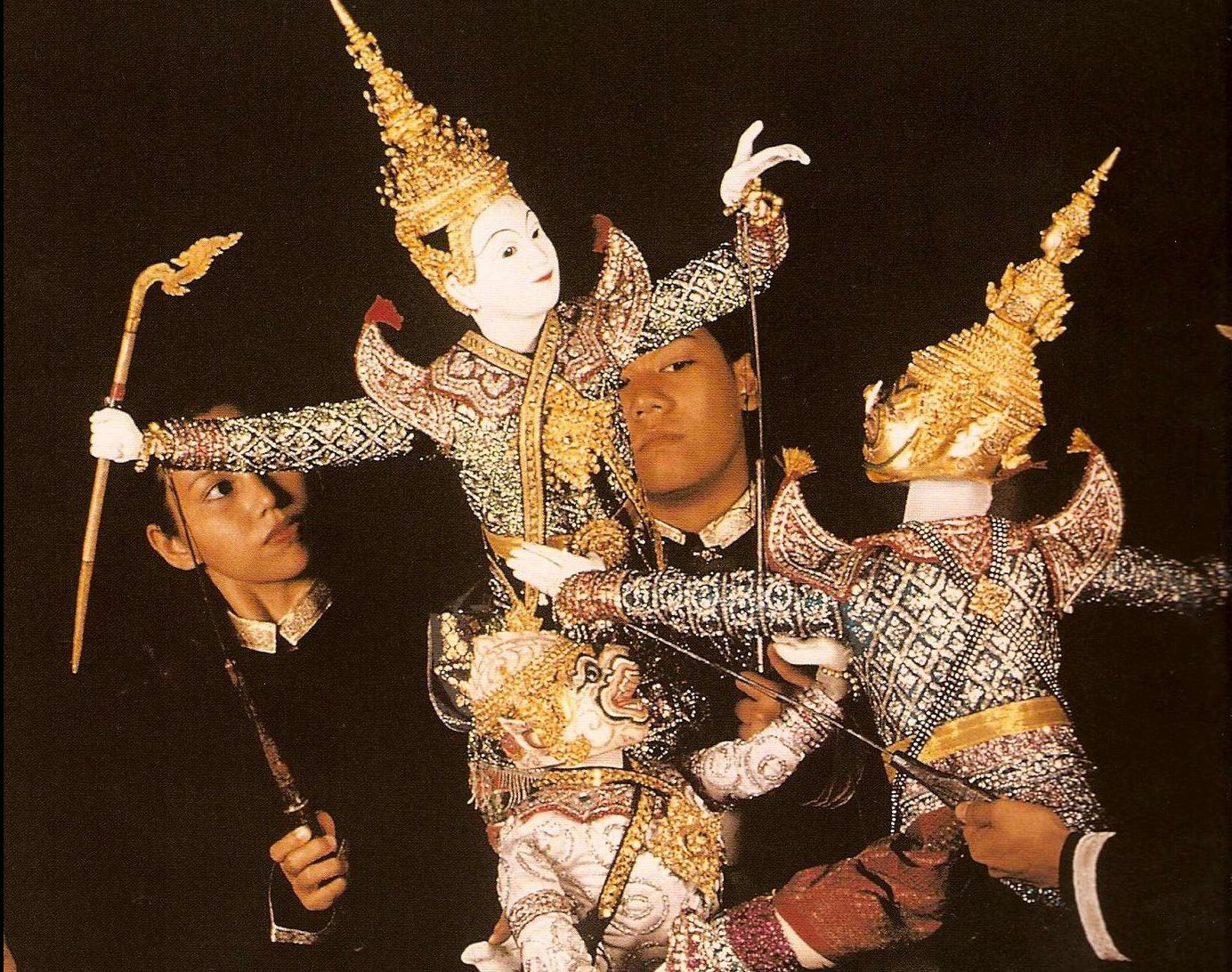 Thailand also has puppets in the form of puppets. This puppet show is a little different because the puppets are medium in size and will be lifted by three dalang on the stage. The duration of the show lasts between 45-60 minutes. Puppet stories are usually based on Hindu legends, one of which is Narsimha who is the embodiment of Lord Vishnu with a half lion and half-human body.
What do you think ? Are you interested in visiting the places above? The discussion above only provides a reference about Attractive Cultural Tours For You To Do In Thailand. Hopefully from this discussion you can find the best place for your tour. Happy Traveling!