Foodntravelling.com – Museums and art galleries are interesting destinations to visit when on vacation. Moreover, the museum tells of a human civilization in their lives in every era. In addition, the museum also tells the beauty of the existence of local community culture to the world. Things like this are destinations that you can't just pass up when visiting a country. What's more, the existence of a museum is coupled with an art gallery that narrates all cultures into a masterpiece. If these destinations are the main destinations you are looking for, then the answer is for you to visit Scotland. Scotland has a variety of interesting cultures to learn about coupled with various historical backgrounds about the battles that took place there. There is no need to linger any further, following the discussion of 11 Must-Visit Museums and Art Galleries in Scotland. Let's discuss it!
Dundee Contemporary Arts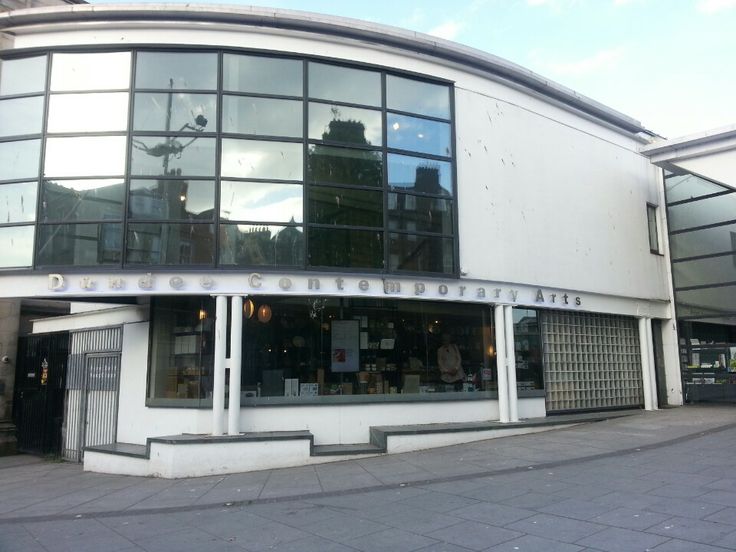 The first museums and art galleries in Scotland are Dundee Contemporary Arts. If you guys have the chance to go to the city of Dundee you can go to this place about performing arts. This place is called Dundee Contemporary Arts which has various exhibitions of works. Many local artists come to this place to showcase their work. The result of their work is the main tourist destination in this place. In addition, local artists always give an interesting appearance.
The mix that is exhibited in this museum is a blend of classic-themed art and art that leans toward modernism. These two things are mixed by the hands of these precise artists at Dundee Contemporary Arts. Here you can enjoy dozens of works that are called contemporary works. This work can really make people lulled with classic romance combined with modernistic style. In addition, that currently the artists who are in this place are not only local but also international artists.
1 of 11
Kelvingrove Art Gallery and Museum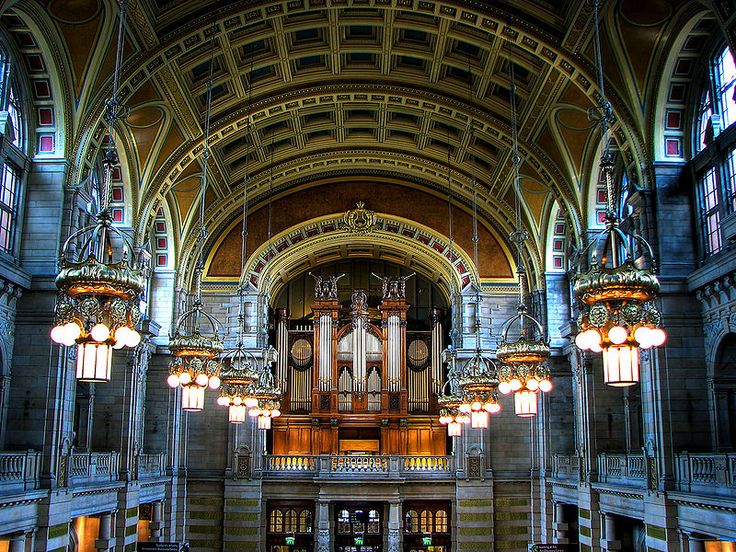 The location of the museum or what can be called an art gallery is located in the crowded city of Glasgow. This museum is never out of date, because the place is very beautiful. Located right on the banks of a flowing river, the aesthetic value of this place cannot just disappear. Apart from that, this place is also a place where all works of art are appreciated as a form of constructive historical narrative. Famous works in this museum usually tell about the renaissance.
Renaissance works are works that are also included in the contemporary category. The museum has more than 20 galleries currently filled with various things related to the history of art. Among other things, it is filled with taxidermy and also some ancient Egyptian relics. All of these relics are exhibited in this place with the aim of being a tourist destination for the city of Glasgow which is full of history. In addition, the building which is located on the edge of the river is a beautiful sight with the shape of a historical building that is also magnificent.
2 of 11
Aberdeen Art Galleries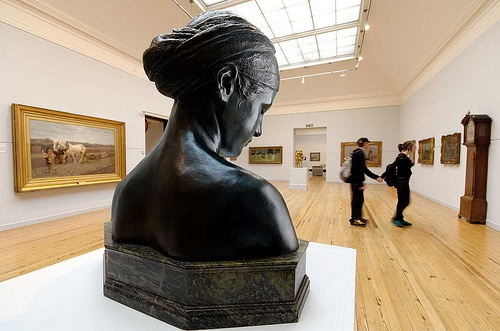 The next museums and art galleries in Scotland are Aberdeen Art Galleries. If you take a walk to the city of Aberdeen in Scotland, don't forget to visit Aberdeen Art Galleries. This place is called art gallery because everything that is displayed in this place is a work that is very difficult for ordinary people to do. Artwork here requires patience as well as very high precision. This work of art is sculpting granite into stones that have beautiful shapes. Some of the works also exhibited in these art galleries are almost all made of granite. Among other things, lion statues, post-impressionists, and various applied arts that are too good to miss.
In addition, this place will not make you get bored quickly, because each work has its own historical value. Through this work, I can understand the architecture of a sculpture that depicts Scotland's history. This museum and art galleries were built in 1990. It was Alexander Macdonald who built this place which is closely related to granite and trading history in Scotland.
3 of 11
Pier's Art Center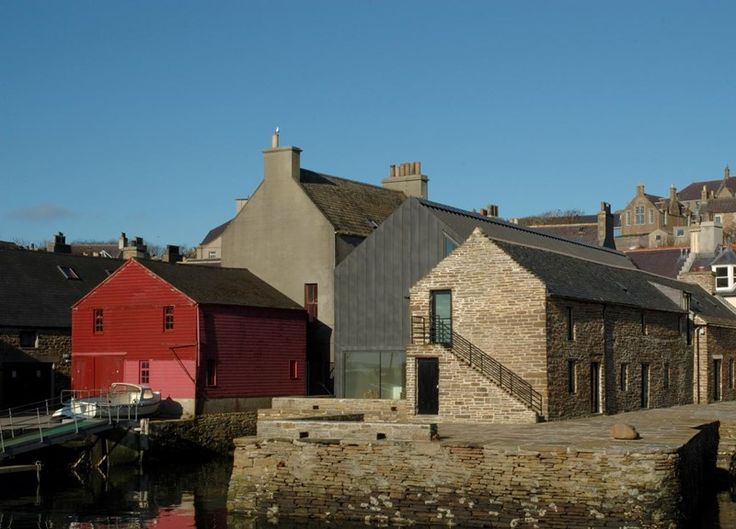 Pier's Art Center is home to artists who exalt peace. The collection in this art center has a narrative about peace which is really worth visiting when you visit Orkney. The exact location of this museum is in Stromness, Orkney, Scotland. This place has a unique design that many Scots admire. You can find deep social messages in your visit to this place. In addition, if you visit you will find that this place is very beautiful.
4 of 11
GoMA
The next museums and art galleries in Scotland are GoMA. If you travel to Glasgow make sure you stop by one of these artistic places. This place is called Goma which is located in the middle of a densely populated city with the activities of people in this city. Besides that, if you pay more attention to what is on display in this art gallery. You'll notice that each of these exhibits has thousands of deep social messages. A social critique of life that everyone is currently facing. Several well-known artists are in this place, such as David Hockney and Barbara Kruger. It is like you are walking in a very enchanting activity between holiday art and science. Therefore, go to Glasgow and stop at this art gallery. You will have an unforgettable holiday trip.
5 of 11
Scottish National Gallery of Modern Art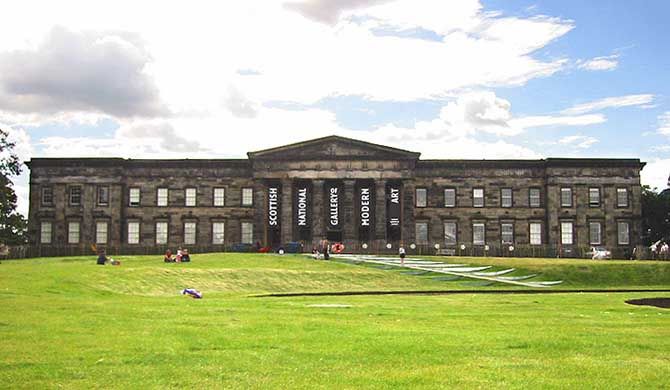 You will find such an exciting holiday trip when you visit the Scottish Modern Art Gallery. This place will never bore you because history and art blend together. You can see the largest art gallery in Scotland. As well as being great fun about history and art, it's also close to town. That way you don't have to worry about complicated accommodations. In this place, everything can be accessed easily. You can walk or even take public transportation. The works that are exhibited in this place also have ideological art which has so many elements. Traditional elements and modern elements come together to produce beautiful contemporary art. Therefore, visit this place while you are looking for holiday spaces as well as inspiration.
6 of 11
The Lighthouse in Glasgow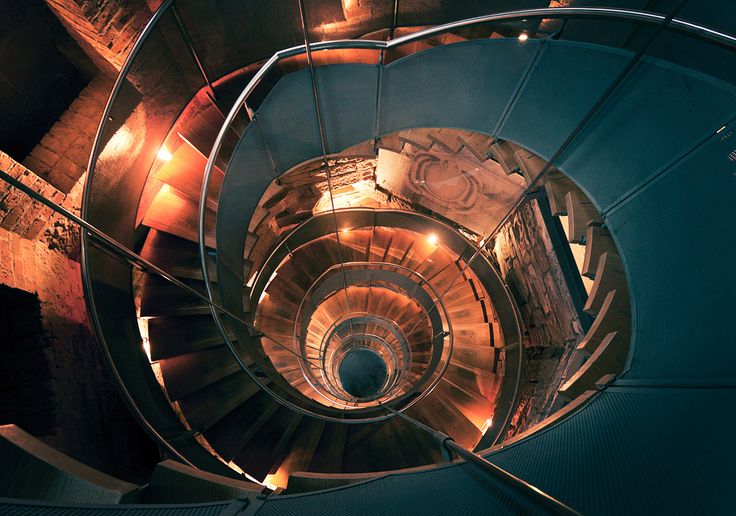 The next museums and art galleries in Scotland are The Lighthouse in Glasgow. You have a hobby to travel to high places to enjoy beautiful city views and even the sea. So with this place it is perfect for holidays and tourist destinations that interest you. This place is called Mack tower which is located in Glasgow. If you visit this place the first thing you will do is look up to see this spire.
Not the city of Glasgow if a lighthouse is transformed into a museum. You can enjoy a wide view as far as your eyes can see. The city of Glasgow is very soothing to the eye when you look at it from above. But keep in mind you have to struggle to enjoy this beautiful view up the stairs to the top. Therefore besides you learn about the lighthouse you will enjoy the beautiful scenery in this place.
7 of 11
Stirling Smith Museum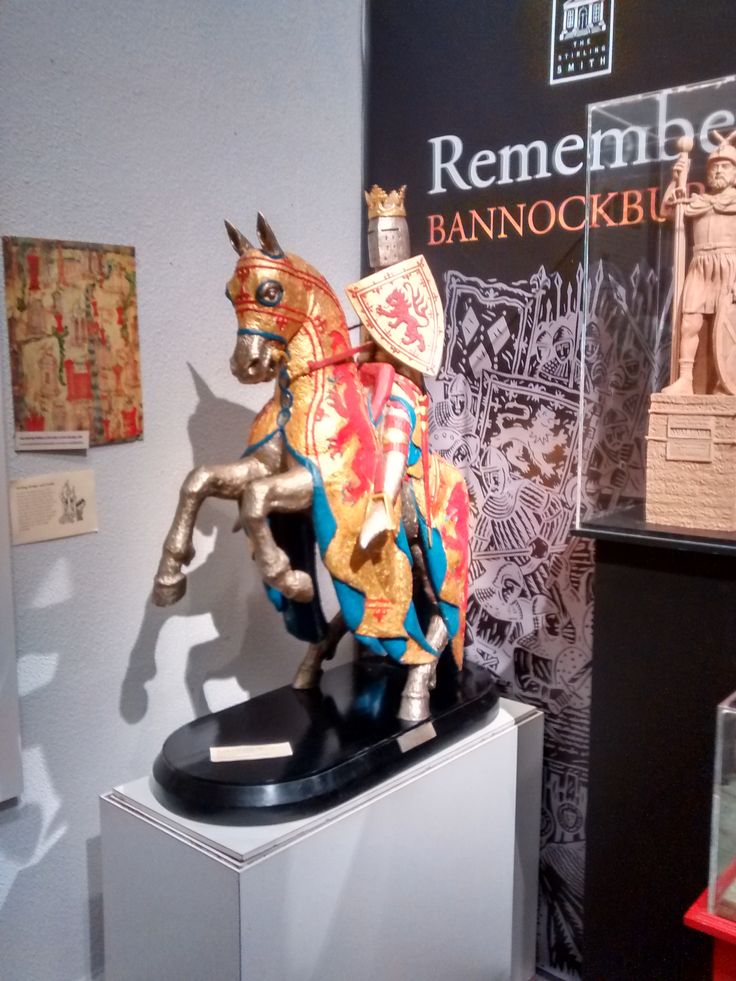 You will travel through a bygone era in this old museum. The museum is named Stirling Smith which was founded in 1874 by Thomas Stuart Smith. This museum presents the Stirling period which displays many ancient and contemporary times. Here you can witness an ancient relic in the form of an ancient whale bone.
Besides that, here you can also find an overview of the social-democratic direction of the Scottish people on the road. Then you can also see how scary prison prisoners were during the second world war. There are also interesting things you can do in this place with your family. You can explore the whole museum with its various wonders as well as some of the culinary delights that are provided there. There are several stalls selling delicious Scottish specialties. So what are you waiting for, go to the Stirling Smith Museum right away?
8 of 11
Highland Museum of Childhood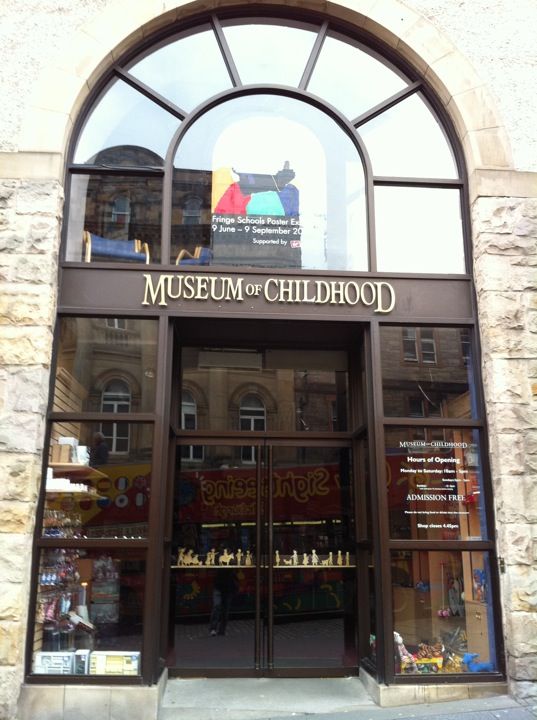 The next museums and art galleries in Scotland is the Highland Museum of Childhood. Childhood is a golden period in human life. This museum is one of the keys to reminding or introducing to children. The place is friendly for children and at the same time children will also get a comfortable place to study.
If you are taking your children with you, the Highland Museum of Childhood is the right place for you to spend your vacation in Scotland. In addition, before arriving at this place you can relax your body in this area. Because this place provides several spots to pamper yourself. Meanwhile, vacation spots that are in the highlands also increase the interest of children or people to visit this place. Therefore, schedule a vacation in Scotland to visit the Highland Museum of Childhood.
9 of 11
Inverness Museum and Art Gallery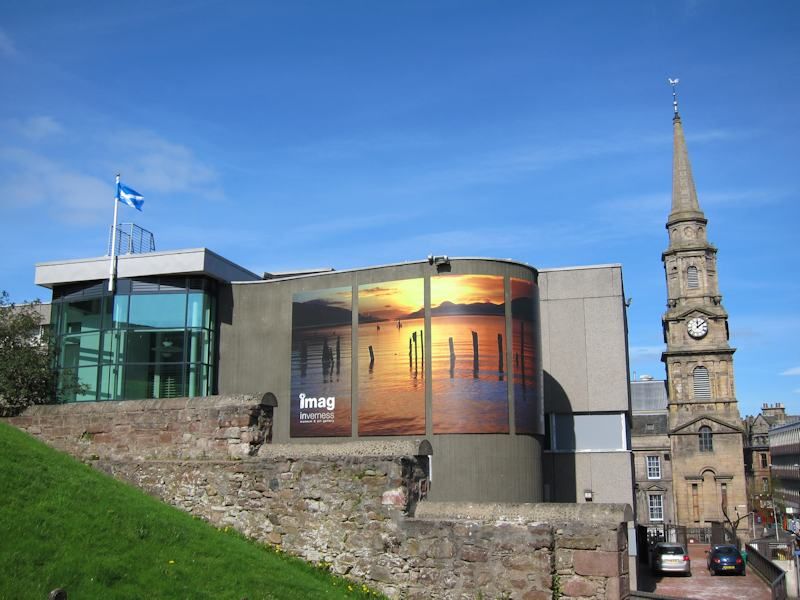 The next museums and art galleries in Scotland are the Inverness Museum and Art Gallery. Complete works of art and valuables have their own charm in a holiday destination. The Inverness Museum and Art Gallery is a place that has these characteristics. Not only that will make you be amazed by this place, but the architecture of the building and its interior design. The one where this place was erected right under this town's castle. Starting from history, archaeology, geology and many more can be mixed into an interesting whole.
Moreover, with these things, this place also received the top nomination for museums and art galleries in the world. The doubt in your mind will fade after we give this to you. So, what are you waiting for, will you make the Inverness Museum and Art Gallery your main destination in Scotland.
10 of 11
Kilmorack Gallery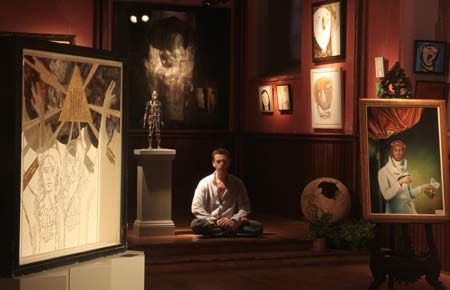 The last museums and art galleries in Scotland is Kilmorack Gallery. The diversity of works of art is something that is often found in various places with works of art. Kilmorack Gallery is one of them which houses various kinds of amazing works of art. And Inverness is the center of art in Scotland. It is undeniable that when you visit the city of Inverness, you will find several places related to art. From cafes, and bars, to restaurants in this area of the city, they certainly add artistic value to it.
Moreover, Kilmorack Gallery is one of the places that coincides directly with the church. The calm atmosphere in this place will also add to your comfort during your vacation in this city. Therefore, when you visit Inverness it is incomplete to visit Kilmorack Gallery.
11 of 11
Thus our discussion from 11 Must-Visit Museums and Art Galleries in Scotland. The places above are places that have narrative knowledge about the culture and history of Scotland. What's more, you already know some of these places by making such fun holiday visits. Besides you are on vacation, you also get knowledge which is of course very useful for you. Hopefully, Scotland has given you everything you want on this holiday. About the museum that has the remains of Scotland's ancestors. About several art galleries that tell a work that is so extraordinary in its narrative. The existence of museums and art galleries in Scotland will make your vacation so enjoyable. Happy traveling!