Foodntravelling.com – There are various kinds of beauty on this earth. This diversity of beauty consists of natural beauty, cultural beauty, architectural beauty, and so on. When you want to go on a vacation, you will definitely choose to enjoy the natural beauty that exists in various regions on this earth. One area that has amazing natural beauty in Scotland. When you hear Scotland, you immediately think that this country has wonderful beaches.
And just a country that has always been a part of the kingdom of Great Britain. Even though in Scotland itself there are many interesting natural beauties to visit. The natural beauty that exists in Scotland itself consists of various kinds such as beautiful forests, vast seas, large hills, and one of the natural beauties. And these cannot be underestimated in Scotland, namely, Scotland has many beautiful beaches for you to visit. To find out more about attractive beaches, we have summarized them in 10 Wonderful Beaches for Refreshing Holidays in Scotland. Let's discuss it!
Aberdeen Beach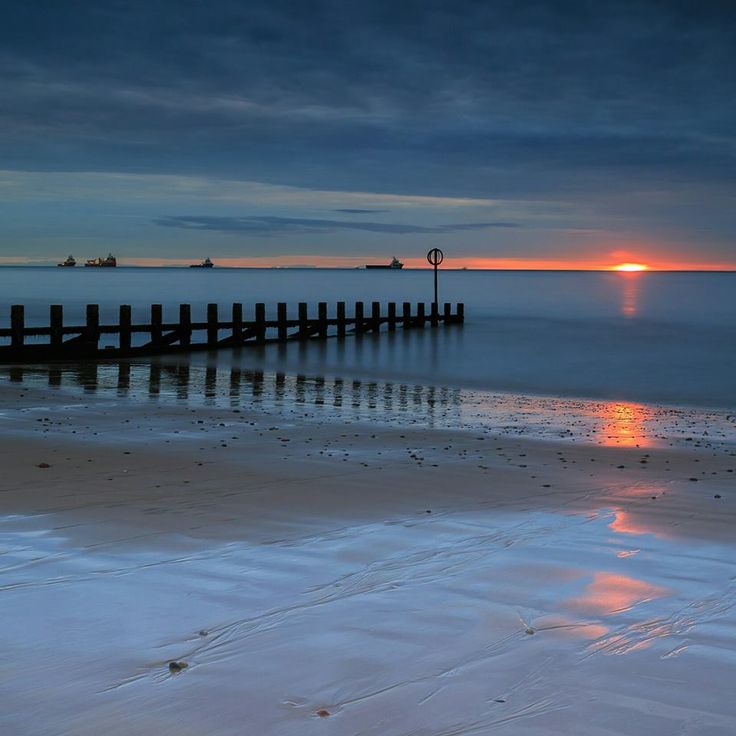 Scotland's first beautiful beach is Aberdeen Beach. The Aberdeen area is one of the areas in Scotland which has many tourist attractions to visit. One of the tourist attractions that you must visit and explore is Aberdeen Beach. Having a location close to the sea certainly has interesting places to visit and of course, enjoy the atmosphere. One of these places is Aberdeen Beach, Aberdeen Beach itself is a vacation spot because it is not far from the city. Aberdeen Beach itself is a place that you must visit because this beach has clean and clear beach water.
Besides that, the beauty of this beach is also because of the stretch of golden sand that stretches across this Aberdeen beach. Apart from the beauty of the beach itself, Aberdeen beach is interesting to visit. Because there is also an open field for your family to play and be activities. In addition, if you have small children, the beach is full of entertainment arenas, restaurants, and shops. If you are interested in visiting Aberdeen beaches then you can visit them all year round.
1 of 10
Luskentyre Beach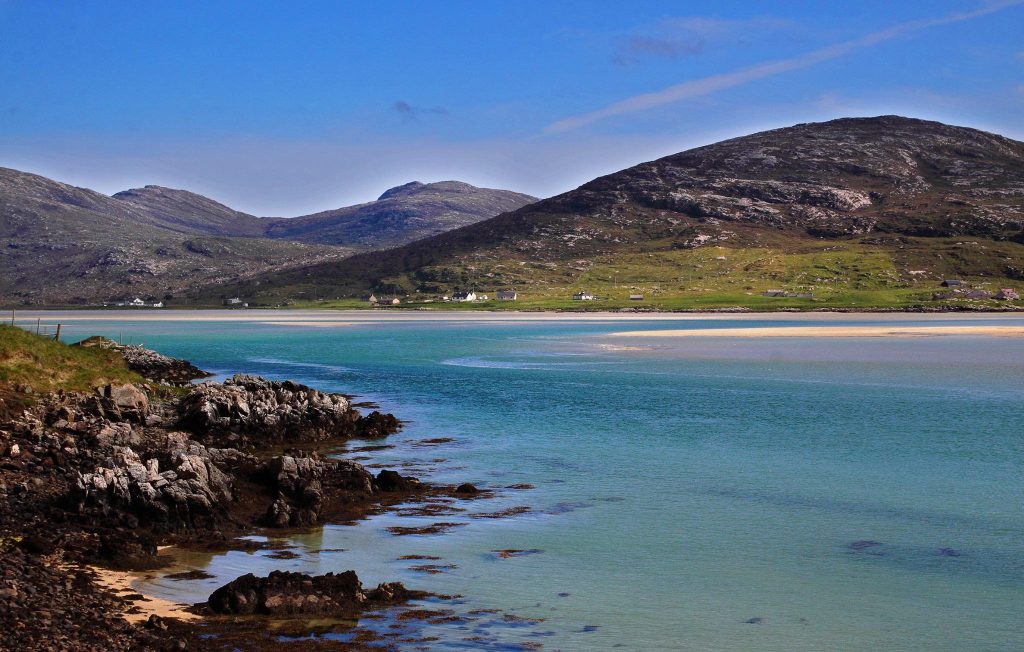 If you are looking for one of the most beautiful beaches in the world then you must visit Luskentyre beach in Scotland. Just like beautiful beaches in other parts of the world, this beach has a very beautiful view. Besides having a beautiful view, the specialty of this Lukentyre beach is that it has a wide expanse of white sand, has clear water, and has light waves. The combination of typical Scottish mountains which have amazing views. And surrounded by green savanna soothes the eye combined with extraordinarily beautiful beaches is the perfect blend. Therefore Lukentyre Beach is called one of the most beautiful beaches in the world and you must include this beach in your travel list if you go to Scotland.
2 of 10
Calgary Beach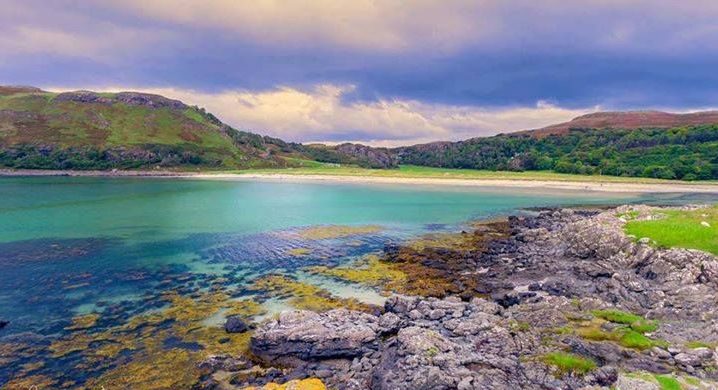 The next wonderful beaches in Scotland are Calgary Beach. If you are looking for a beach with a natural feel that is still awake and rarely visited by humans, then you must visit Calgary's beach. This Calgary beach is unique because it has sand, and rocks consisting of two colors. The color of the sand on this beach is white sand and black sand as well as the rocks. Even though the stretch of sand is still dominated by white sand, this combination makes the beauty of this beach different from other beaches. The feel of nature on this beach is also still strong. Because around the Calgary beach there is a wide stretch of green savanna that soothes the eyes.
3 of 10
Ayr Beach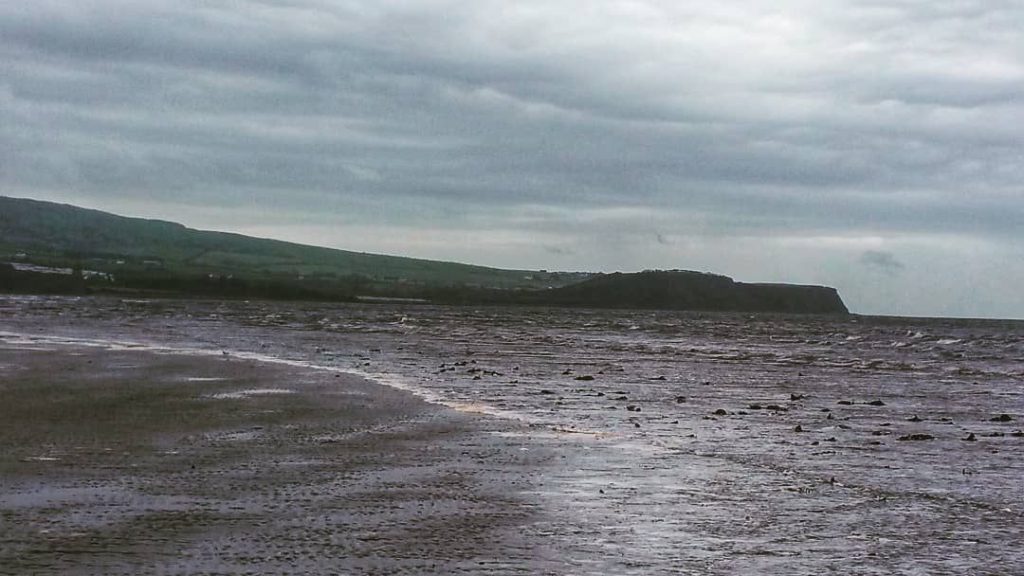 Visiting a beach is usually not only to enjoy the beauty of the beach but also for recreation with the family. If you are looking for a beach that is beautiful and suitable for recreation with your family, then you have to visit Ayr beach. This Ayr beach has a location that is close to the city of Glasgow or approximately one hour from Glasgow which is perfect if you are getting bored with the hustle and bustle of the city.
Besides that, having small waves and suitable for playing with family, this Ayr beach also has a beautiful and wide expanse of white sand. Apart from the beauty of the beach, this beach is also usually used for people who want to enjoy the sunset in the afternoon. If you and your family want another place of entertainment. And then close to Ayr beach there is a play area for children and a golf course.
4 of 10
Portobello Beach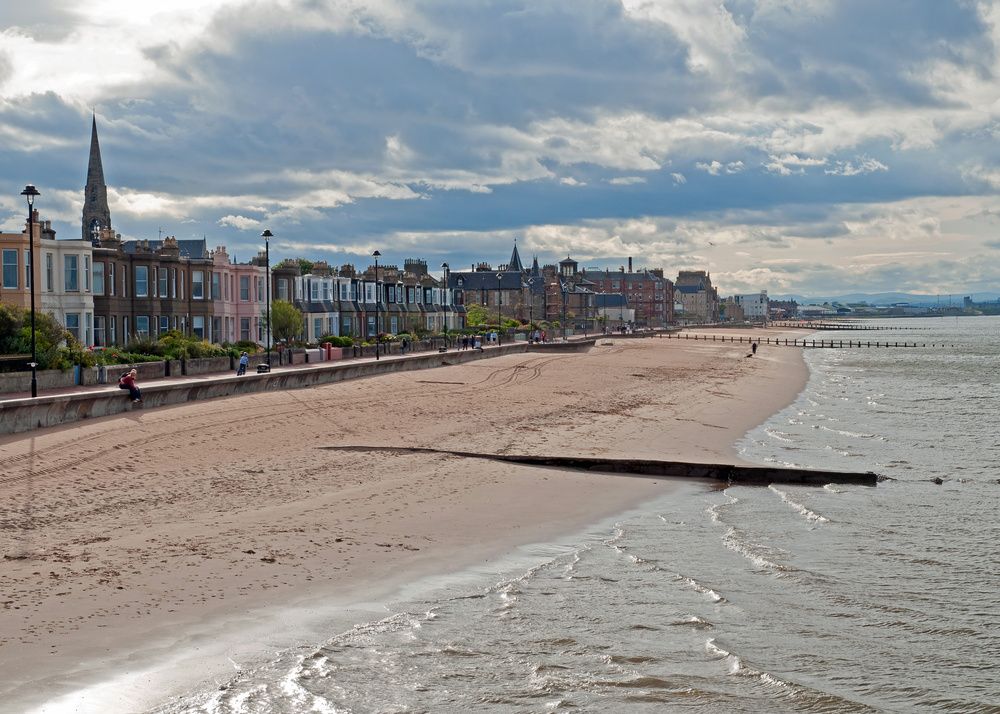 The next wonderful beaches in Scotland are Portobello Beach. If you are looking for a beach that is not far from the city, then you must include Portobello Beach on your list. Located near Edinburgh portobello beach it is very accessible to many people. Access to Portobello beach is very easy if you use the train from Edinburgh Waverly Station, it only takes 10 minutes. If you want other transportation then you can spend about 20 minutes using the bus to reach the city of Portobello.
Portobello Beach itself is an idol because this beach has a long stretch of golden sand that forms Portobello Beach. At this beach during the day, you can watch triathlon events and volleyball games, as well as other entertainment that takes place on the beach. Apart from that you and your family can play in the water, fly kites, build sand castles, swim and take walks. If you get tired and want something then near this beach there are shops and restaurants that will interest you.
5 of 10
Rockcliffe Beach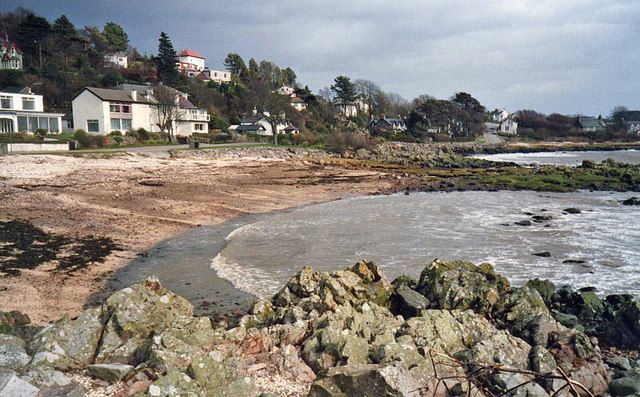 Rockcliffe Beach is a beach in Scotland which is famous for its beauty. If you are looking for a beach whose natural beauty is still maintained, Rockcliffe Beach is the answer. Even though it has beautiful beauty, it is a pity that Rockcliffe Beach cannot be used for you to play in the water. If you visit Rockcliffe Beach you can only enjoy the beauty of the beach. But even if you can only enjoy its beauty, you won't regret it because around Rockcliffe Beach there are colorful plants and interesting buildings. Besides that, on your way to Rockcliffe Beach, you can see animals such as squirrels along the road to Rockcliffe Beach.
6 of 10
St. Ninian Isle Beach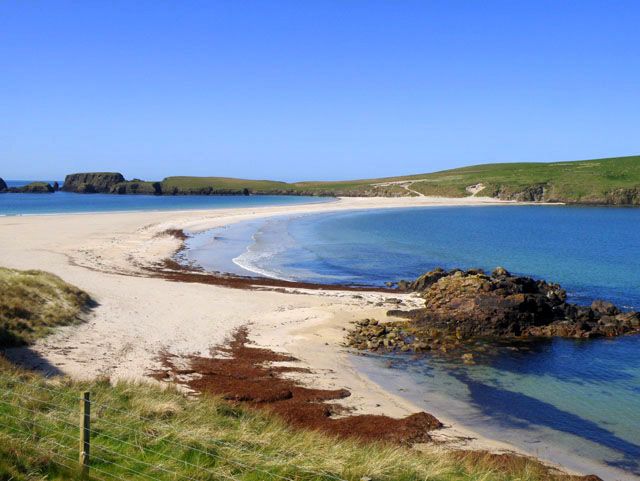 The next wonderful beaches in Scotland are St Ninian Isle Beach. If you are looking for one of the most beautiful beaches in Scotland then you must visit St Ninian beach. St Ninian beach has a very beautiful view. Besides having a beautiful view, the specialty of St. Ninian beach is that it has a wide expanse of white sand, and has clear water. Apart from that, the other beauty of St. Ninian beach is that if you visit it, you can feel a different sensation from other beaches that you visit. On St. Ninian's beach, you can feel walking in the middle of the beach. Besides that, if you visit St. Ninian beach, you will be treated to a very beautiful beauty around the beach and includes some beautiful views at the top of the cliff.
7 of 10
Camusdarach Beach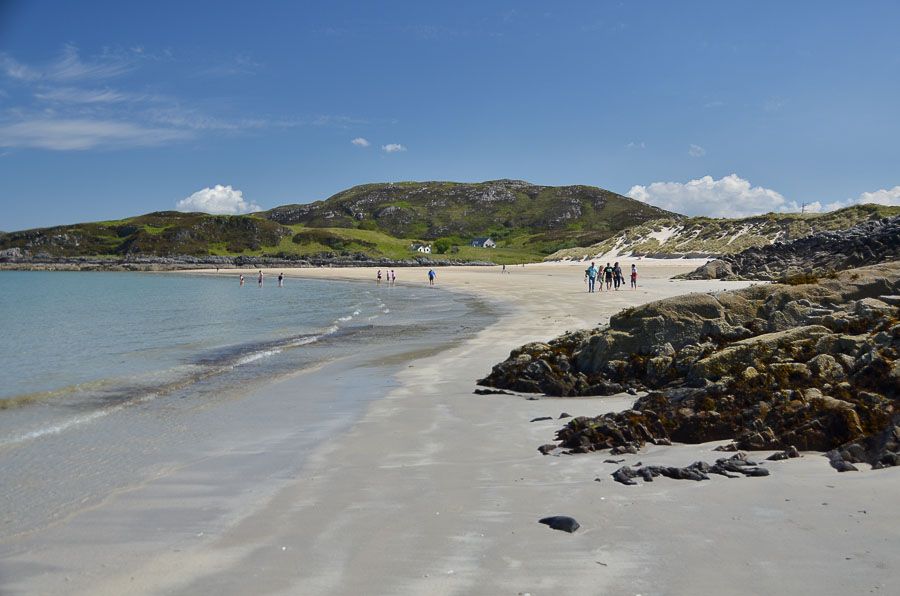 The main goal to enjoy a holiday in Scotland is not complete without visiting some of its beaches. Camusdarach Beach has a charm that is rarely found on any beach. The charm offered on this beach is like playing a big-screen movie. Not only that you get when visiting this beach. But you can do family activities like a vacation in a movie. Moreover, the things you can do include sunbathing, camping, and many other activities. Camusdarach Beach has beach water-like emerald green gems. In addition, visiting Scotland is not complete if you have not visited this beach.
8 of 10
Seacliff Beach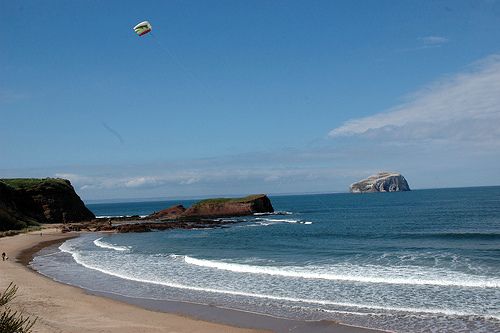 The next wonderful beaches in Scotland are Seacliff Beach. Natural sea or a refreshing atmosphere you will get from this beach. Which is where this beach you will feel the most perfect beach holiday. Basically, the impression of a pleasant vacation is enjoying various activities or enjoying the natural beauty that is around. Seacliff Beach offers you a vacation and can create the most memorable moments of your life.
Meanwhile, this beautiful beach has interesting facts that you must know. One of the facts about this beach is that this beautiful place was once a castle area from the 14th century. Which is where the castle holds some interesting historical stories. However, in the 18th century this place changed its function as a small port. And nowadays this place is the most pleasant destination in Scotland. Therefore, Seacliff Beach has an interesting charm for you to visit.
9 of 10
Pencil Beach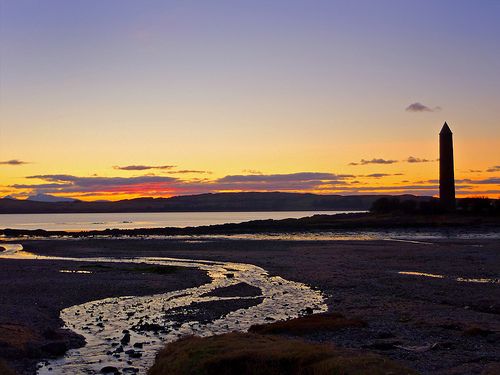 The last wonderful beach in Scotland is Pencil Beach. Unique naming will add to the attractiveness of tourists to visit. Pencil Beach is the beach that attracts the most tourists. This uniqueness still exists today, maybe you are one of them. In addition, Pencil Beach has quite a long distance from the beach sand to the sea water. So, that way you can enjoy the activities you used to do as a child. Yes, the thing you used to do when you were little was play on the sand on the beach.
Maybe this can be considered old-fashioned, but if you enjoy the game again you will be brought back to your childhood. Meanwhile, at Pencil Beach, there is a monument that makes this place a special feature. The monument is Monument Largs, which contains the name of this beach. In addition, this iconic thing will create a refreshing and enjoyable holiday impression when you visit Pencil Beach.
10 of 10
Thus our discussion of 10 Wonderful Beaches for Refreshing Holidays in Scotland. Visiting beaches from one region to another creates awareness that there are beautiful and unique places in this world. Scotland a state of England has provided evidence that it has beautiful beaches to visit. Some of the beaches above, apart from being attractive and beautiful, have unique views compared to other beaches.
Hopefully, after you visit the beaches of Scotland, you can understand. And understand the differences between one beach and another, which have their own characteristics. In addition, the uniqueness contained in each beach will also make your vacation this time very different from before. Therefore, if you want to take a vacation then immediately visit Scotland. In addition to enjoying the beauty and clear water on the beach which is still awake, you can also find out the uniqueness contained in it. Happy holidays!