Foodntravelling.com – Istanbul is one of the best and beautiful cities in the world. Stradling between Asia and Europe, this city offers a lot of history, culture, and delicious food that is hard to resist. If you come to travel to Europe, never miss this Ottoman country. We will find a lot of historic buildings, beautiful city landscapes, and great hospitality from locals. Moreover, Istanbul is a city in Europe that has a more friendly budget to travel to.r
We are entering the peak of the summer season this year. Taking the advantage of the summer season by traveling to Turkey. Actually, it's quite various travel around Turkey, we can never get enough exploring this Ottoman country for just a week. So, if you wanna come to Turkey for the first time, make sure you are visiting Istanbul. This city offers a lot of awarded touristy attractions. In addition, the beautiful landscape of this city from the land, over the ocean, to the underground tour. This city has a complete worth-visit destination!
In this writing, we will be a focus on the top museums in Istanbul. There are lots of cool and historical museums all around this lovely city. We cannot wait to share all of the traveling destinations and most well-known Istanbul attractions place worth visiting. So, don't miss reading all of them, and don't miss the top 10 must-visit tourist destinations in Istanbul!
1 out of 10
Hagia Sophia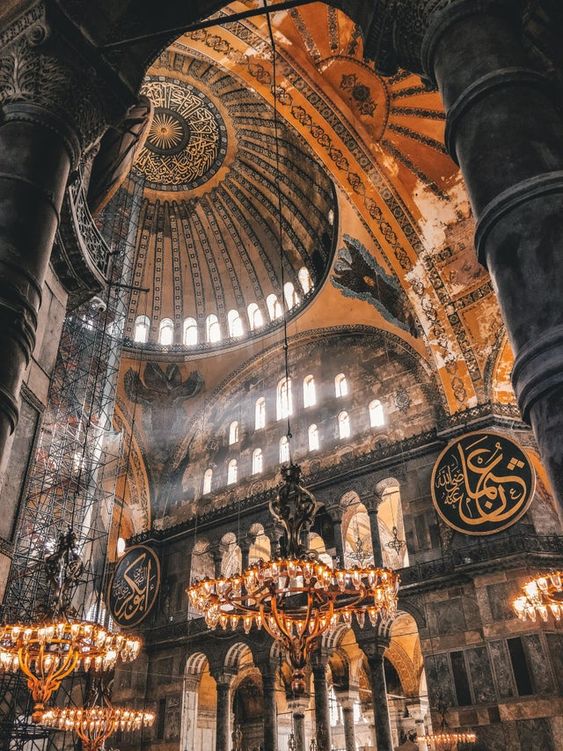 One of the most well-known Istanbul's historical sites, Hagia Sophia. Visiting this former church and mosque, and now serve as a mosque. Even it's not the museum now, it's very worth it to visit this historical building in Istanbul. This site took an important role as the catholic church in the Roman Empire's reign. The building itself has a spectacular medieval age style. Where the brick, rocks are dominated to construct the building.
We can see some of the beautiful carvings and decorations in Hagia Sophia. The giant marble of the flooring style, the beautiful domes decor is one of the highlight visiting this historical site. On the second floor, the brick flooring and tight ambiance will lead us into a different perspective from the first floor. When we are on the second floor, the circumstances around will lead to our feeling for such being in the underground environment. The layer upon and a layer of history Hagia Sophia has, it's very recommended to visit this ancient building while being in Istanbul! Hagia Sophia is also included in the Istanbul museum pass, so it's valid for a few days to visit more museums in Istanbul using this card!
2 out of 10
Basilica cistern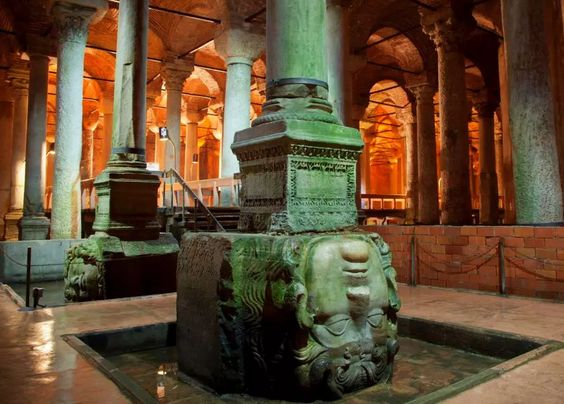 As we alluded to earlier, Istanbul has many tourist attractions from the land, to the Bosphorus sea, to the underground cool attract place for such Basilica cistern. This largest and oldest cistern serves as the underground museum that is worth visiting in Istanbul! There are lots of stairs to go down inside this cistern. Then, some lamps are installed to give the adjustment in this dark underground cistern. It was functioning to relocate the water around the Hagia Sophia. Approximately around 100.000 gallons of water are covered by this large cistern.
Now, Basilica Cistern functions as the underground museum. To give access to or having a tour in this cistern, the government established shallow water to give a convenient and safe tour while being underground. The carving on the marble column is spectacular. And one of the highlights of visiting this cistern is seeing the Medusa head under the column. The preservation of this ancient site makes Istanbul is a beautiful city with an immense history behind it!
3 out of 10
Topkapi Palace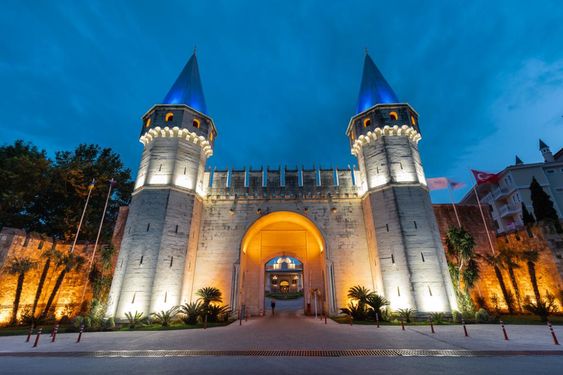 Another must-visit museum in Istanbul must be Topkapi palace! Located in Sultanahmet district, where the Blue Mosque and Hagia Sophia area makes this museum worth visiting! The great Ottoman architectural building. The former Ottoman sultan during the Mehmet reign, they were built this palace for the Sultan's and his family's living. Now, this palace is converted into a museum, so we can see and come inside how the ancient and great Islamic historical sites in Europe! The preservation of the tile work is well-kept. This palace is so large that covered around 4 large courtyard area. With the great view of the Bosphorus sea, this palace also pleasing our eyes with outstanding medieval construction style!
4 out of 10
Istanbul Archeological museum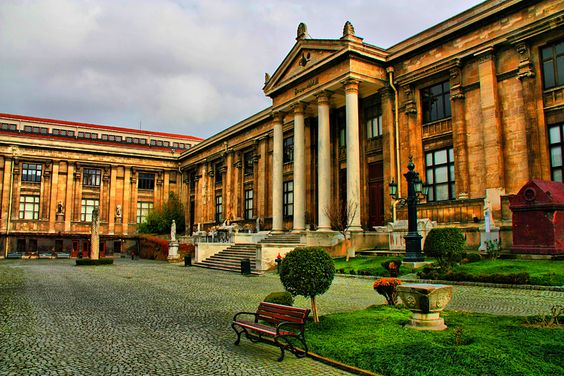 Before converted the name to be Istanbul, this city was known as Constantinople by the reign of the Roman Empire. One of the most important people in the Roman Empire is Alexander the Great. He's come to Istanbul by taking lots of artifacts, sarcophagi, and a lot more historical relics. When it turns to the Medieval era, the Muslim kingdom called Ottoman reign by the conqueror of Sultan Mehmet, Istanbul back controlled by the Turkish. It was exactly the Turkish people who reach the glory and take back their land from Roman Empire.
After the Roman empire's reign is done. There are lots of historical relics in Istanbul. Now, they are well-kept in the Istanbul archeological museum. So, if you wanna see some of the great historical relics from the Roman Empire era. You can definitely come to Istanbul archaeological museum!
Istanbul archeological museum is located in Sultanahmet, right in the district called Fatih, Istanbul. We can walk from the Topkapi palace courtyard to this museum. Because this museum has been settled around the Topkapi palace and The Rose Garden. These are all historical sites located in the same complex area of Istanbul. So, if you are looking for visiting a historical building such as a museum. Buying the Istanbul pass museum card is worth having. This card will allow us to access many museums and be valid for a few days around the Istanbul museum. In addition, having this card will help us to pass the long line ticket before entering the museum!
5 out of 10
Dolmabahçe palace museum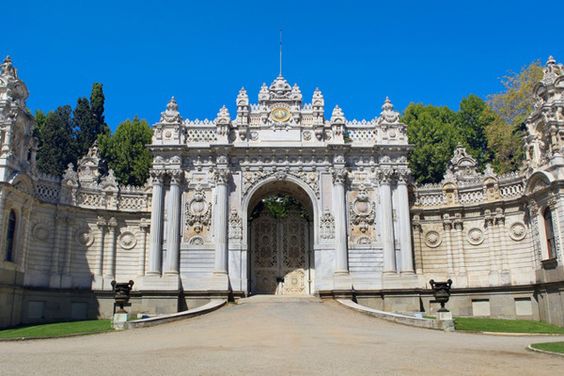 Traveling all of the great historical places in Istanbul will never get enough for a few days. This city offers an abundance of outstanding ancient and historic buildings that are still well-kept and still pleasing our eyes to this modern ere!
After visiting the oldest palace in Istanbul, Topkapi palace, there is nothing wrong to move on to the next palace called Dolmabahçe palace museum. This palace is the extension of the Topkapi Palace. Located in the Besiktas neighborhood, this palace appears as the beautiful gate of the Bosphorus view!
The Topkapi palace fulfills with ancient and handmade ceramic tiles that show the classic Ottoman style. Whereas the Dolmabahçe palace has a modern Ottoman style. During the Ottoman Empire, the sultan wants to create a new home living located in Istanbul with the modern European classy architectural design. As a result, they built this palace with some golden and diamond accent decoration. With some Ottoman influence architectural design. This palace aiming at the home of 6 Sixties and his family, and also as the main administrative place in the Ottoman empire.
When Turkey has converted as a Republic country. The first president of Turkey was Mustafa Kemal Atatürk reportedly stay in this palace until his death. Now, this palace was established as the modern Ottoman palace museum in Istanbul! Luckily, we can enter this large palace with outstanding modern European architectural design. So, we can have a different perspective from the old and modern Ottoman architecture design style by visiting Topkapi Palace and Dolmabahçe palace!
6 out of 10
Museum of Turkish and Islamic arts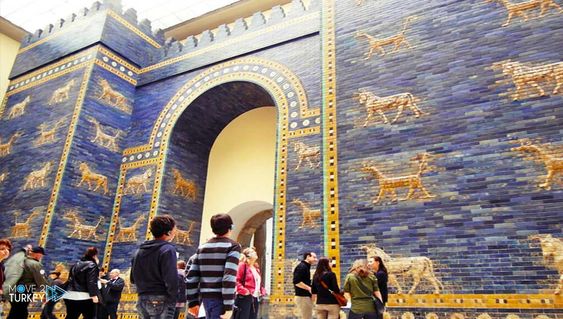 If you are a traveler who always thirsts in history and acknowledges your mind with history to remember. You have come to the right place, Istanbul! This city owning many museums and keeping its history very well! Turkey is one of the majority Muslim people, it's very noticeable this country has a great Muslim museum to visit!
Turkish and Islamic art is located in the Sultanahmet area in Istanbul. So, it's pretty easy to access because it is located right in the heart of the city! When you enter this museum, you will find a lot of great Muslim work that combines with Turkish influence. The Turkish Muslim work for such Emevi, Abbasi, Artuklu, Eyyubi are displayed in this museum.
Another highlight of visiting this museum is we can see the best rug collection. One of the best rugs was created in the Ottoman empire. One of the rare Seljuk rug editions was made in the 13th century we can only find in this museum!
7 out of 10
Chora museum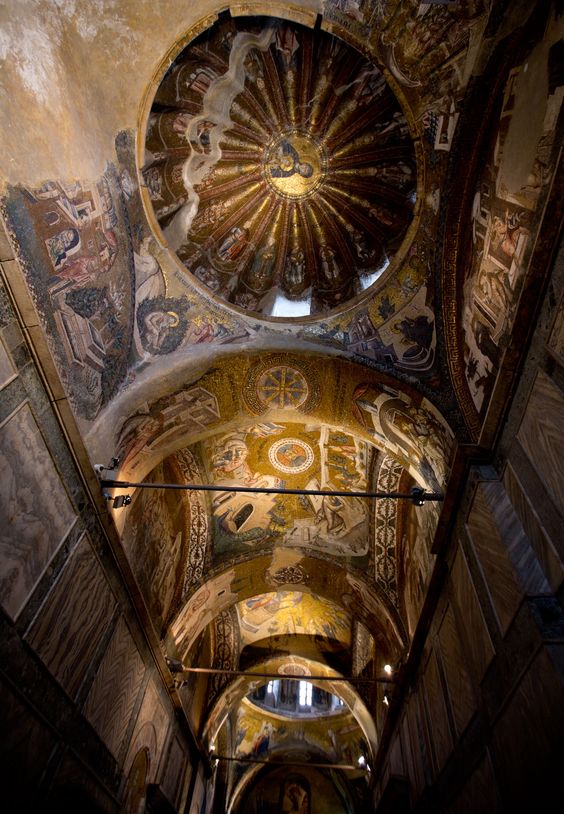 The Roman empire has left an abundance of great architectural sites in Istanbul. There are many great ancient places that are worth visiting in Istanbul now. The government of Turkey allow the access of much ancient building and serve as the museum, So, now we can visit and see the spectacular sites that made from the early century to the medieval era. Located in the Edirnikapi district in Istanbul. Chora Museum is a good example of the monastery architecture design during the Roman Empire's reign. The Christian orthodox decoration is clearly seen in this former church. The tall building with some domes is one of the highlight medieval architectural building designs!
When the Ottoman Empire took back the Istanbul land from the Roman empire, they converted many churches, not mosques and museums. When we enter this museum, we will see the combination of Christian orthodox and Ottoman Muslim decoration are installed in this historic site!
8 out of 10
Naval museum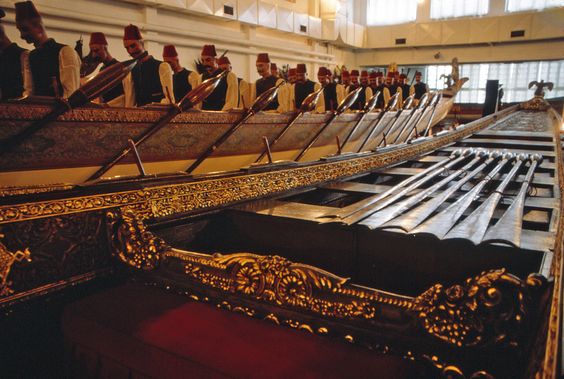 If you are wondering about the Ottoman maritime style, you can definitely visit the Naval Museum. It is located in the Besiktas neighborhood in Istanbul. When you enter this Ottoman maritime dedication museum, there are over 20,00 pieces of Ottoman maritime collections. The Ottoman boat style with some beautiful carving style will please our eyes and lead our mind to the date back the history of Ottoman reign!
9 out of 10
Pera museum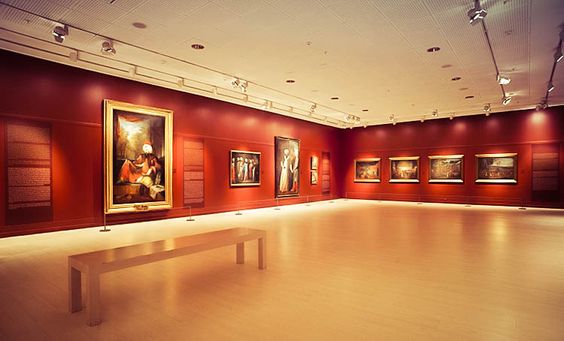 If you are considering yourself enjoying the art collection and love to attend the art exhibition in several cities. Then, you have to come to the Pera museum, while you are in Istanbul! Located in the Istiklal Avenue and Taksim area of the city. It's nothing wrong to enter this museum and enjoy the latest art exhibition in Istanbul! Around this museum, we will find a lot of street food vendors and restaurants to fulfill our hunger while traveling!
10 out of 10
Miniaturk Museum – Miniature Turkey Museum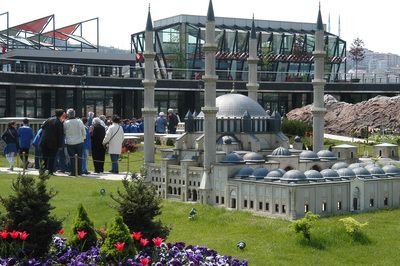 With an abundance of historical sites all around Turkey, the government of Turkey has been focusing its finances on the tourist destination sector. On May,2 of 2003, the Miniaturk museum was first open. This museum adding more destinations to cater to tourists from both local and foreigners who have an interest in visiting Turkey!
This miniature of Turkey museum is located northeast of the Golden Horn. Entering this museum we can pay around 20 Turkish Lira. This museum showcases around 135 models of historical places around Turkey. There are 62 models from Istanbul, 60 models from Anatolia, and 13 models from outside of Turkey.
If you have a little bit of time staying in Istanbul, this miniature museum is a must-visit museum in Istanbul. You can see a complete tour of Turkey right on your foot! This will save your time traveling around Turkey, even though visiting the real site will be more fascinating than seeing the replicate of it. But, it is still worth visiting if you want to cater to all of the destination places around Turkey in one single place! When you have let say around 3 days being in Istanbul, you can see a few historical sites in this city and then finally you can visit this miniature of Turkey museum to complete your journey!
The facilities we get in this museum are quite complete. There are some cafes and restaurants inside, so we can recharge our energy while having a tour of this museum. Eating delicious Turkish food will absolutely boost your traveling mood! Then, there is a playground for kids to play in and still many more facilities to come. So, don't hesitate to visit this museum while you travel to Turkey!
Conclusion
Istanbul is a beautiful city that has an immense deep history. Before the Ottoman Empire takes back Istanbul, the city was called Constantinople. Exactly, when the Roman empire reign the country. With the strategic place Istanbul has and the beautiful landscape it has to offer. The Roman Empire created a lot of important buildings around Istanbul. Let say the most well-known Istanbul historical site, Hagia Sophia showcases this city.
The Ottoman Empire ruled Turkey for so many years and then leave thousands of ancient buildings to this era. The rich history of this city and dozens of mesmerizing buildings. Thus points are clear enough to define Istanbul as one of the best places to visit around this globe!
In this writing, we have shared with you the top 10 Museums in Istanbul. If you are planning to visit many museums while being in Istanbul. We recommend you get an Istanbul museum pass, this card will give you much access to many museums in few days around Istanbul. And this card will help you to pass the line when entering the museums! We hope you enjoy our recommendation about visiting some museums in Istanbul. Keep the safe journey and have a great summertime everyone!