Foodntravelling.com – Thailand never fails to attract foreign tourists with its special cuisine. This country has its charm for you to visit, especially for those of you who love spicy food. Thailand dishes have a unique taste for each dish, but within that uniqueness creates a balance of flavors in its signature dishes. Spicy, sour, sweet, and salty are the hallmarks of Thailand dishes. Maybe from some of our list, you know, no need to linger, let's discuss one by one!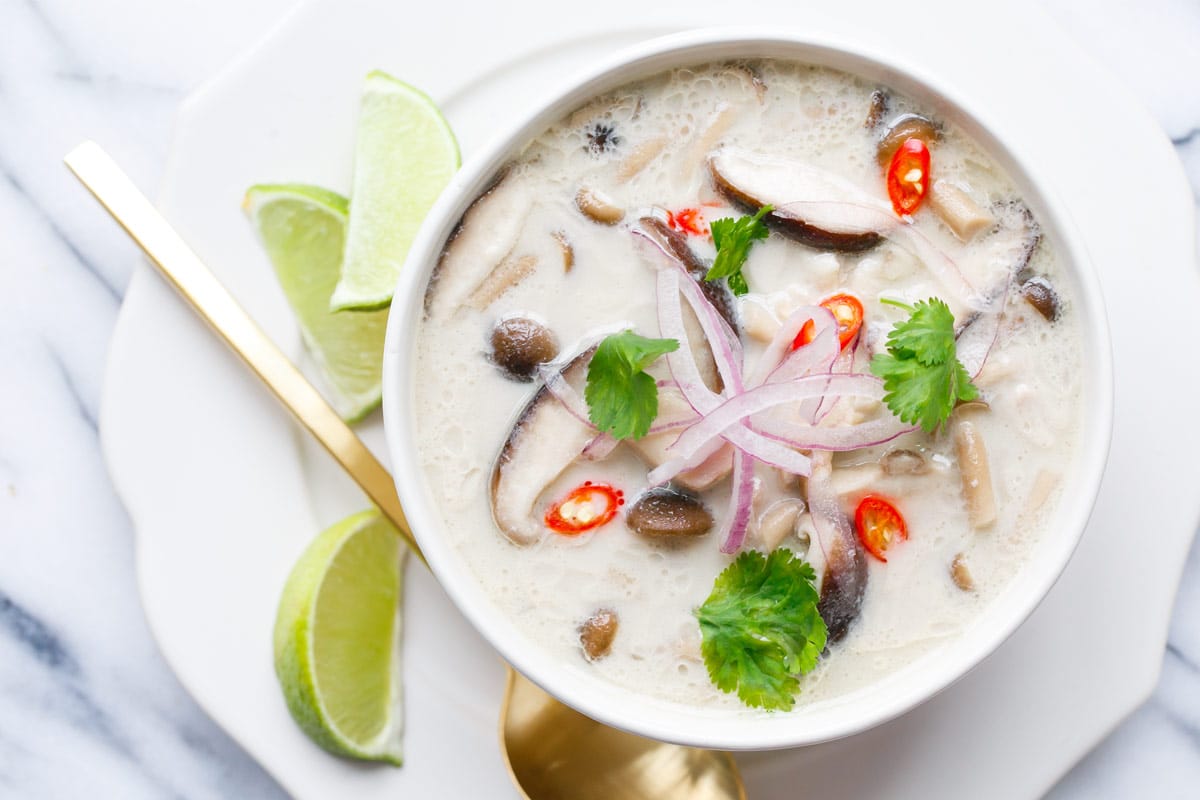 The first dish that we discuss will be related to the list later in this article, tom kha gai is a soup dish that has a high level of spiciness, this dish is combined with coconut cream sauce and spices. The tom kha gai stuffing itself is very varied, from chicken pieces and oyster mushroom pieces, for oyster mushroom stuffing it is usually served for vegetarians. Not to mention the spicy taste of tom kha gai, usually sliced ​​orange leaves are given to give it a fresh aroma when enjoying it.
1 of 8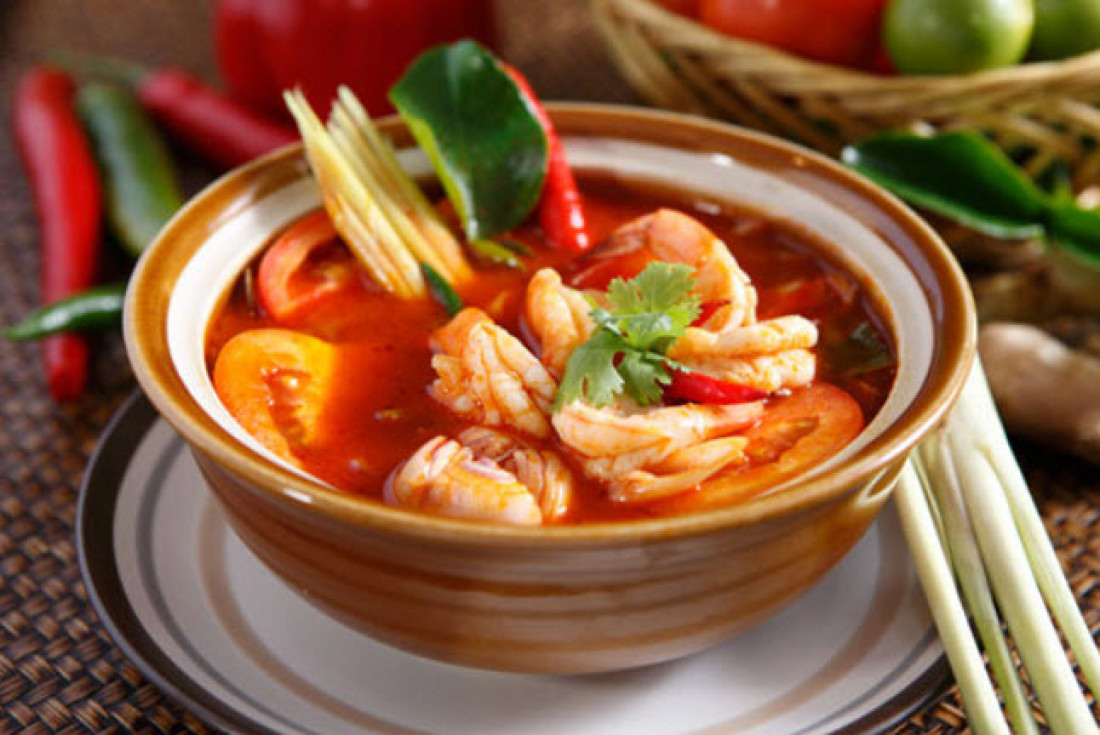 Tom yum is one of the most popular soup dishes worldwide among Asian restaurants. With an iconic taste, a blend of spices, sour and spicy gravy. The spicy and sour sauce is a mixture of broth using a paste called Nam Prik Pao.
Tom yum stuffing has 2 very familiar variants, namely pork and shrimp, tom yum stuffing has its way at the beginning of making and each has its taste for each filling. Selection of sauce according to your taste Tom Yum has coconut cream sauce and clear sauce. For the coconut cream sauce, it tends to be savory but the clear sauce is no less fresh when enjoying tom yum.
2 of 8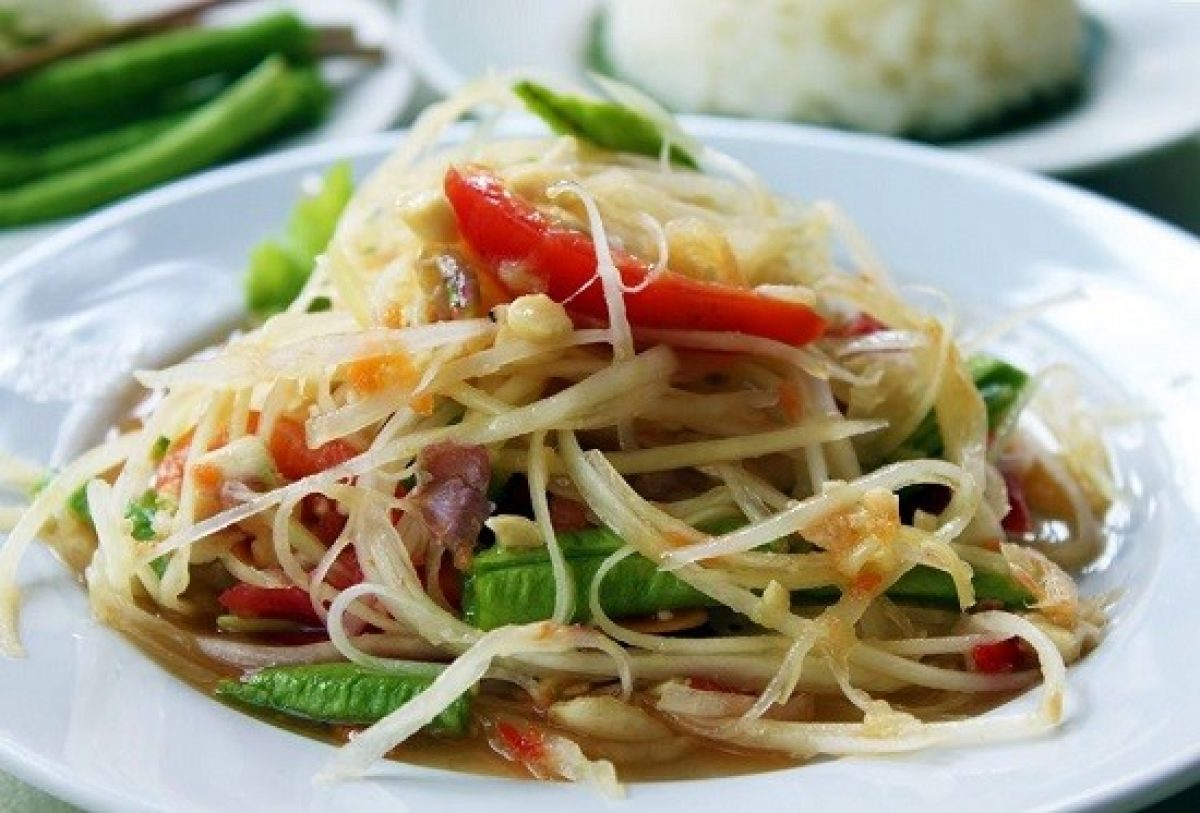 The vegetable dish som tum is very popular for vegetarians. If you are a vegetarian you must try one of these fresh dishes. Served fresh vegetables and do not also use unripe papaya. Unripe papaya is one of the most important fillings in som tum dishes.
The composition of serving som tum is with garlic, chili, lime juice, and sliced tomatoes. The spices were mashed and then poured on the som tum vegetables. Som tum is a unique salad dish that has a sour and spicy taste. Som tum level of spiciness is very low, but if you want to enjoy som tum with a spicy level, it can be adjusted to your needs.
3 of 8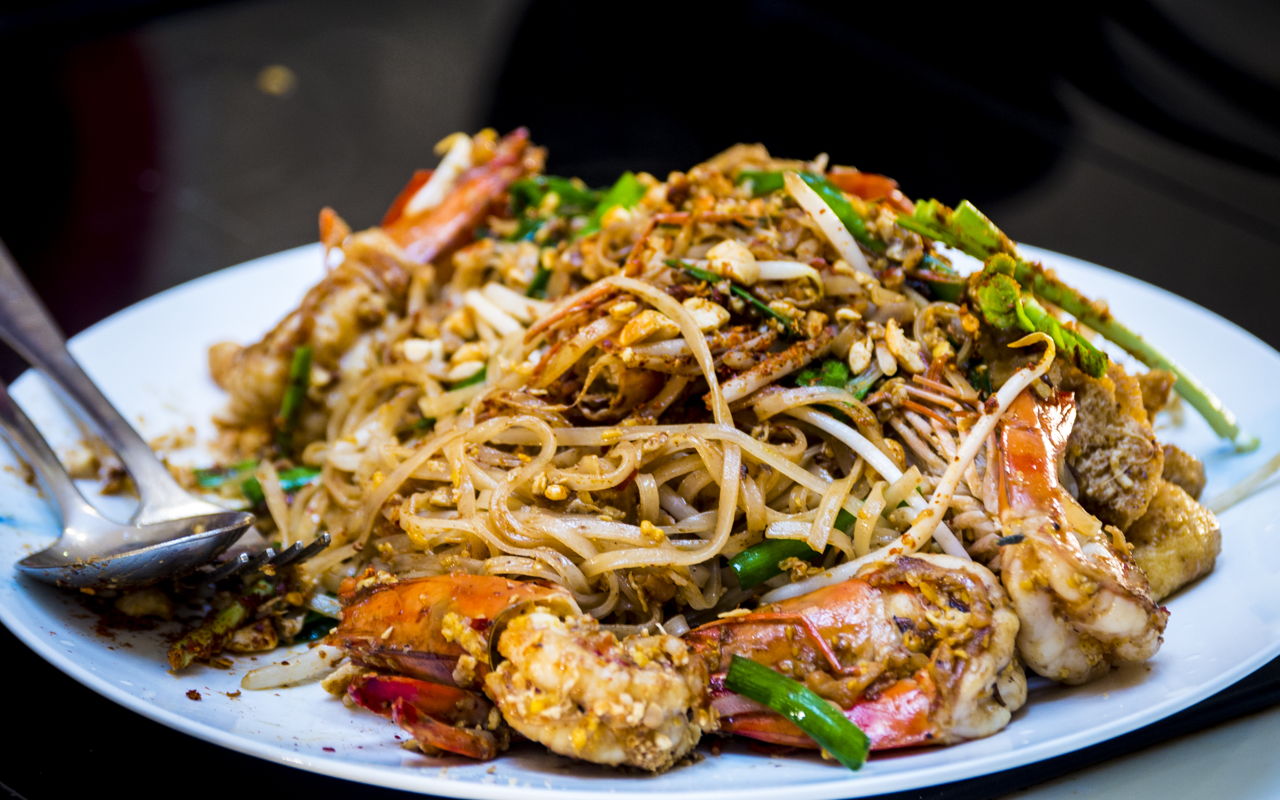 This dish has a long history. In the 1930s, Pad Thai was a street food that was popularized to foster nationalism in Thai society. Pad thai is the only dish that uses the name Thailand in its signature dish. Made from kwetiau or dry Chinese noodles then combined with spices, garlic, sour sauce, sweet soy sauce, and chili slices. Then fried with stuffed eggs, shrimp or other seafood variants, and also pieces of beef. The level of spiciness of Pad Thai tends to be low because Pad Thai is very delicious when served with sour and sweet.
4 of 8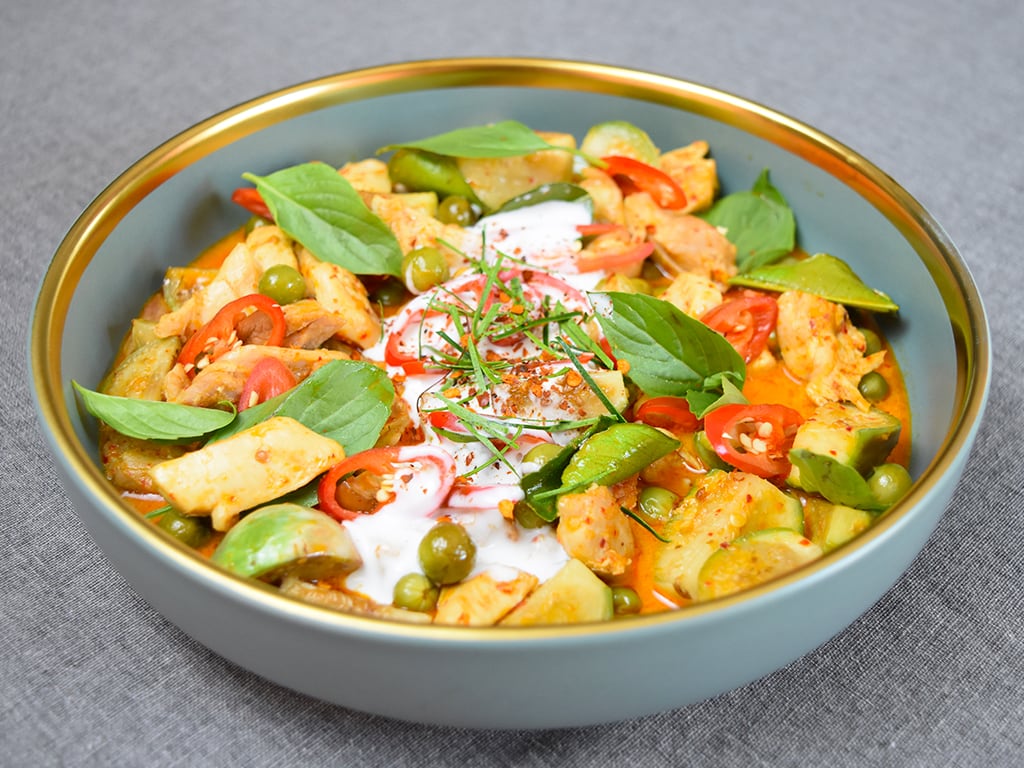 Thai cuisine never misses its gravy dishes. Khaeng pet is a Thai red curry dish. Seasoning for khaeng pet is very simple and you never forget the seasoning. Dried chilies, shallots, garlic, peppers, and galangal are mashed by pounding them until they are reddish. Then it is sauteed with coconut cream combined with chicken, beef, and pork. For a choice of filling according to taste. The spiciness level of the khaeng pet is medium. For those of you who like spicy, the level of spiciness can be increased to your taste.
5 of 8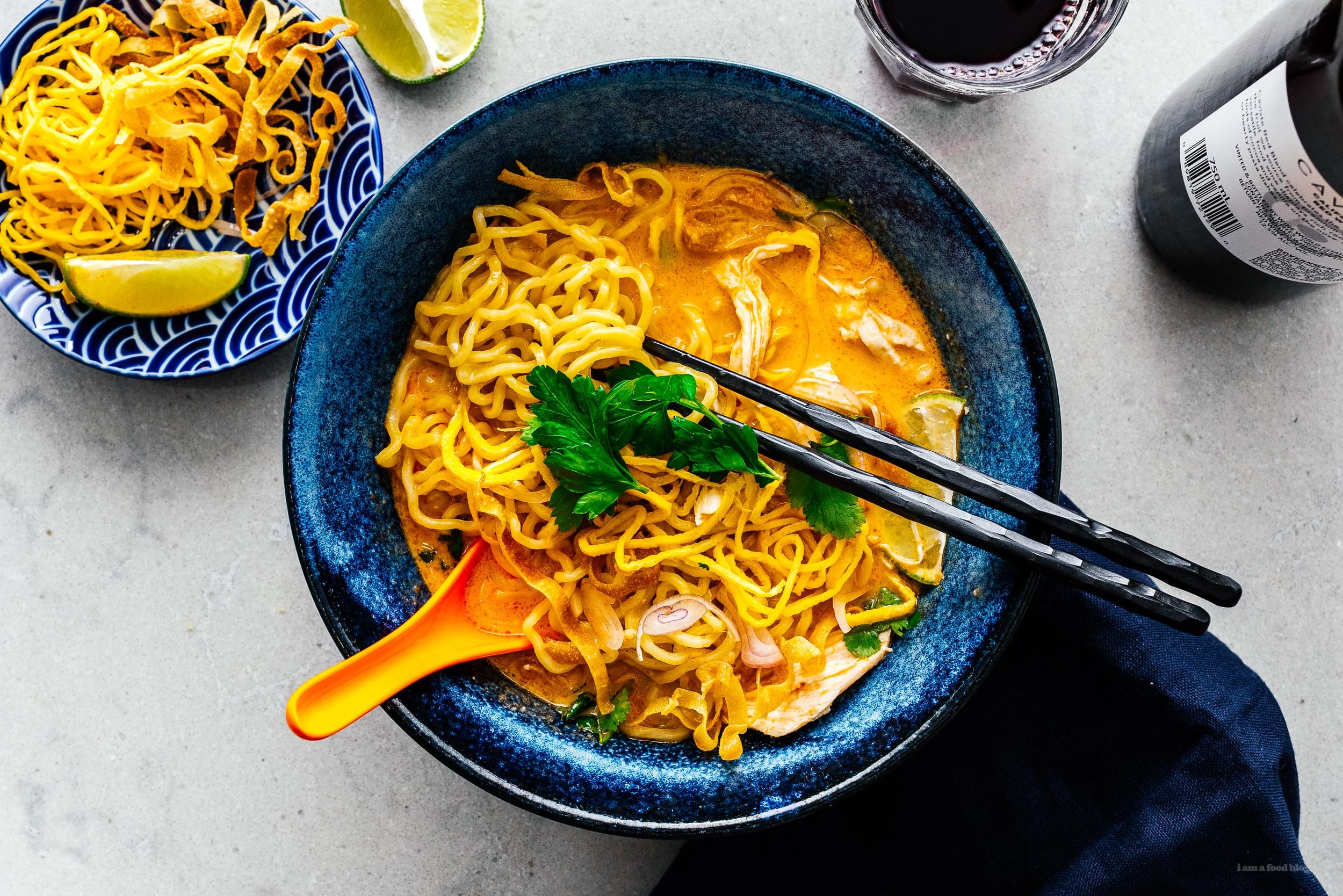 Khao soi is a unique dish that is a must try when you visit Thailand. This dish is very popular among Thai people, especially in the north. This dish when served is quite traditional which makes this dish very authentic. Khao soi is made from dry fried noodles, then doused with curry sauce and filled with beef or pork. The curry sauce in khao soi is very rich in spices and also added with chili powder and coconut cream. This dish has a relatively low level of spiciness. To add a unique flavor khao soi is served with pickles and lime wedges which makes this dish rich in flavor.
6 of 8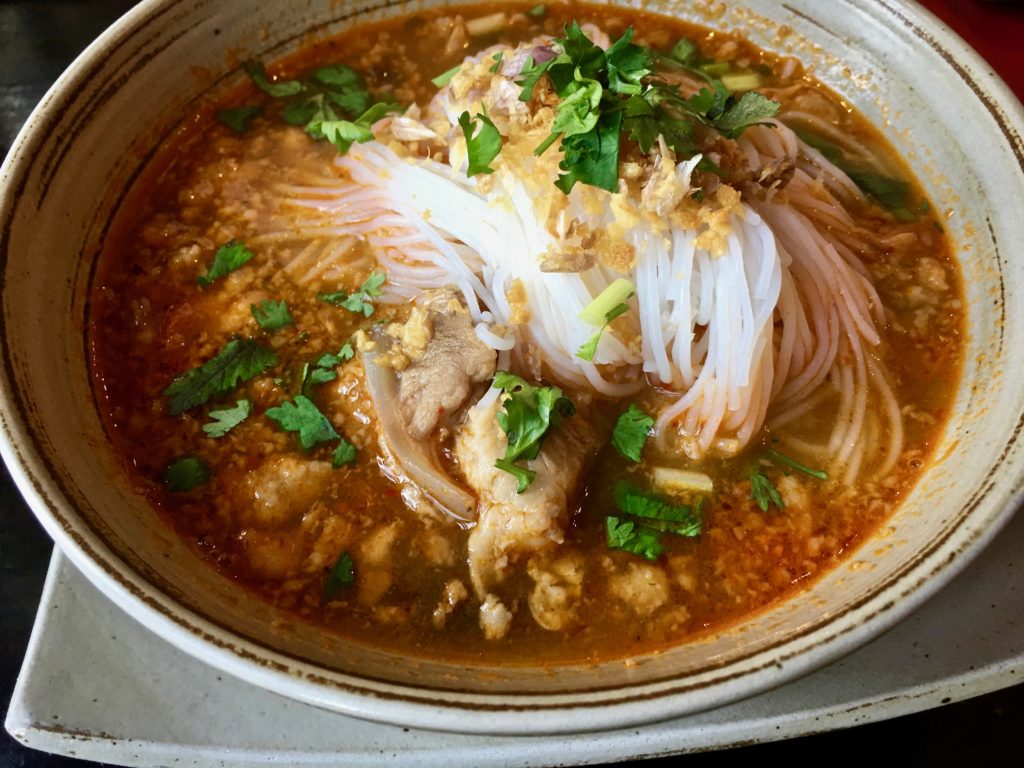 This dish is often hunted by lovers of spicy dishes. From Thai people to tourists who come there. Khanom chin nam ya is a dish where the spelling is the most complicated, but from this dish, the taste is not as complicated as the spelling. This dish is in the form of white noodles served with a rich curry sauce. Khanom chin nam ya has a unique curry sauce made from fish and spicy chili powder. The level of spiciness for khanom chin nam is medium. This dish has a strong curry spice aroma and a savory taste.
7 of 8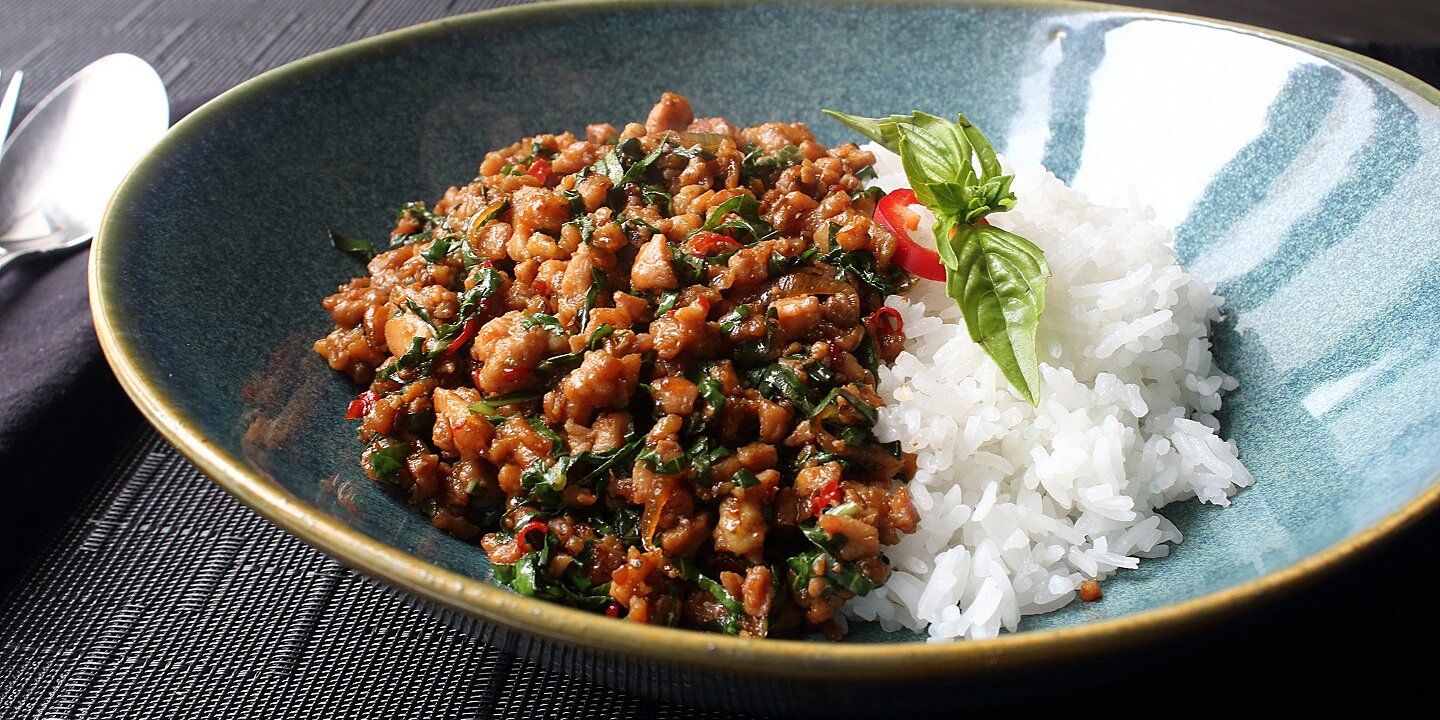 The last signature dish is pad krapow. This dish is very simple to make. Minced pork or chicken and then sautéed with garlic, basil, scallions, and chopped chilies. The addition of basil leaves on the krapow pad makes the dish have a delicious aroma when it is served later. The spiciness level of the krapow pad is very low. Pad krapow is always served with hot white rice and fried egg so that it gives a delicious taste to every bite.
8 of 8
How is our discussion? interesting, right? The discussion above only provides references to typical spicy Thailand dishes that you might try, if you are going to visit Thailand, we highly recommend the above dishes. Thus the discussion of 8 Thai Specialties, we hope our discussion about spicy Thailand dishes gives you a new taste in discovering unique foods. Happy Traveling!