Foodntravelling.com – South Korea is one of the centers of fashion trends favored by the whole world. This trend is growing rapidly because of the clothes worn in K-Pop or K-Drama. In addition, fashion that has a label made in Korea will be a matter of pride if you have it. Meanwhile, people all over the world flock to South Korea to get the label. Because South Korea is very famous for its fashion trends, you should visit there, especially in the center of the capital Seoul. There you will find the biggest shopping paradise you will ever encounter in your life. In addition, you will find various kinds of accessories, cosmetics, and others. This is where goods made in this country have very good quality. Therefore, we have prepared a list for you which is summarized in The Most Popular Shopping Places in Seoul to Find Your Wanted Items.
Hongdae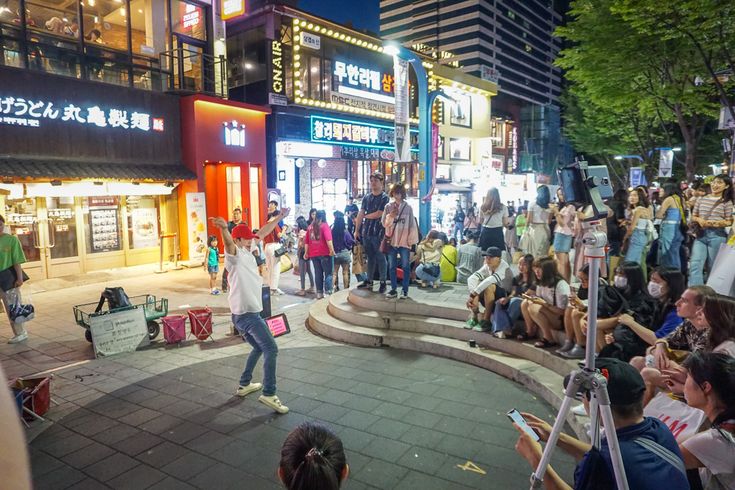 The first shopping places in Seoul is Hongdae. If you are curious about the lives of young people in Seoul. You must pay a visit to the Hongdae shopping center. Hongdae's proximity to Hongik University is one of the reasons why Hongdae's shopping area is synonymous with young people. Hongdae often holds art exhibitions, which are attended by Hongik students and the general public. In addition, the Hongdae shopping center also sells a lot of used goods that are still worth buying. And most of these shopping centers hold cultural arts events. This event featured many literary performances, street art, as well as paintings. This event is usually held on weekends. Try to shop there if you want to feel the unique youth atmosphere of Seoul.
Myeongdong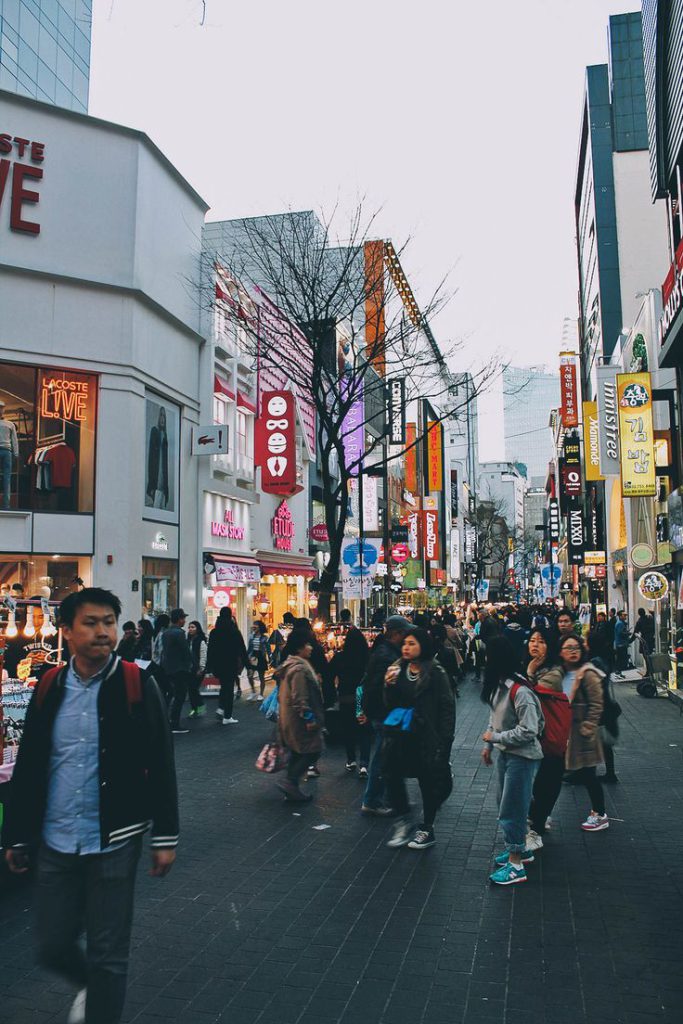 Myeongdong is the biggest shopping center in Seoul which sells a lot of fashion and cosmetics. If you visit here, you will find many classy brands made in Korea. In addition, you can also find world-class brands here too. Myeongdong has a unique place atmosphere. Unique because the place is in the form of districts such as many shops in one area.
Therefore, the location of the shops is on the edge of the road or entering the alleys. Don't worry you just have to walk around following the people around you to find what you want. Once you're done shopping for clothes and cosmetics, you can go eat. In Myeongdong you will be given many choices of delicious street food. What are you waiting for, immediately go to Myeongdong for shopping?
Itaewon Street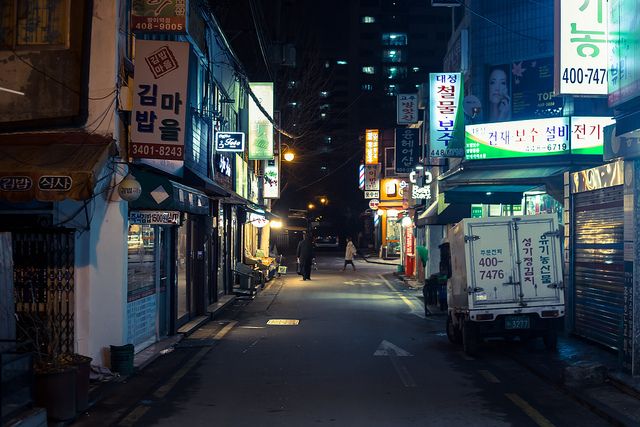 The next shopping places in Seoul is Itaewon Street. The next shopping area is the exotic Itaewon Street. Itaewon Street has a long history of development. In the 70's many foreigners chose to live near Itaewon. Moreover, Itaewon Street was increasingly recognized by the world during the 1986 Asian Games and grew even more during the 1988 Seoul Olympics. If you are on Itaewon Street, you don't have to worry about getting lost. In addition, along this 1.4 km, there are various kinds of shopping shops. These shops sell everything from shoes, clothes, bags, and various kinds of souvenirs. Also on Itaewon Street, you can enjoy a wide variety of traditional and mouthwatering street food. Which you can find along this road. So, if you are interested in Seoul, you must add it to your visit list.
Lotte Department Store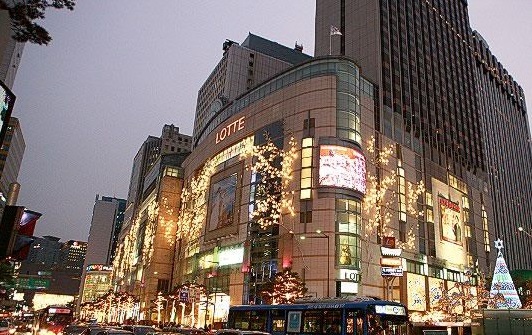 You want a luxury shopping center full of classy brands. Don't worry, you can visit Lotte Department Store. Here you will be pampered with a variety of classy luxury goods. You can find complete clothing outlets ranging from women's to men's clothing. Also here provides a choice of clothing that you can adjust to your needs. Everything from sportswear to traveling, including indoor and outdoor clothing, is available here. In addition, you can also shop for very complete cosmetic needs. Also, if you bring children, you can invite them to come to the playground area.
There is something unique in this Lotte Department Store. After you shop at this big Mall, you can enjoy the food available at the Food Court. In addition to enjoying food, next to the food court it also provides a place for you to shop for groceries. So, this Lotte Department Store is a complete package for you to visit and spend your money on shopping.
Insa-dong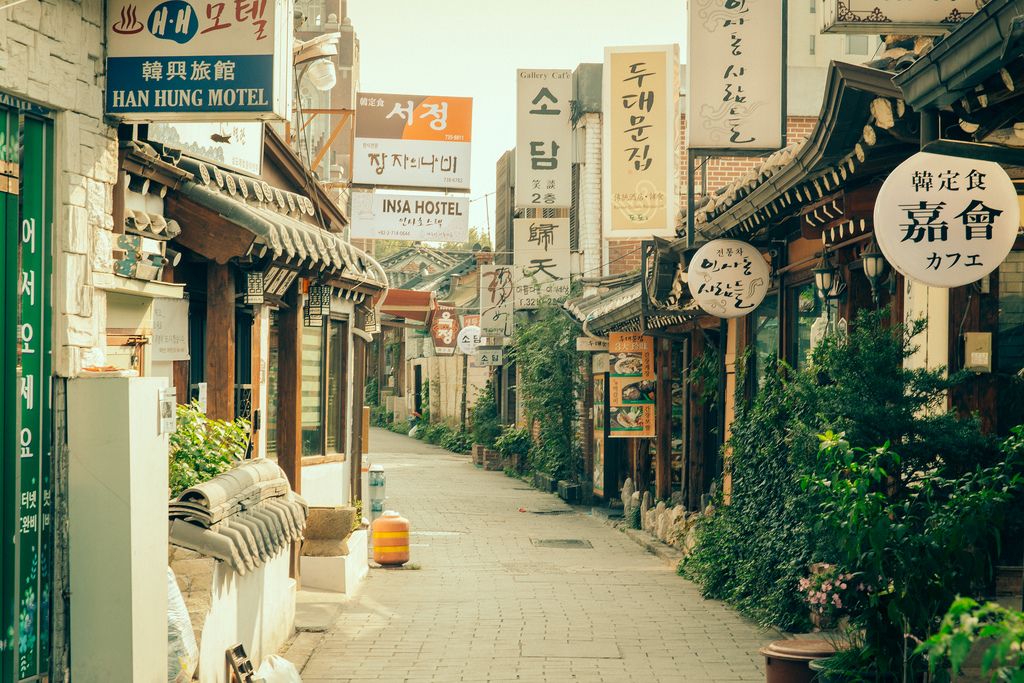 The next shopping places in Seoul is Insa-dong. If you want a shopping place that sells various traditional South Korean art items, come to Insa-dong. Insa-dong sells various items related to art, including handicrafts, paintings, and souvenirs. And also here you can find outlets with the theme of unique South Korean traditional houses. Moreover, you will be presented with a rural atmosphere in this shopping center.
If you are lucky on certain days you can enjoy the art galleries exhibition in Insa-dong. Several well-known artists exhibit their work along the way. In addition, you can buy Hanji paper which is very famous as a traditional South Korean paper. In addition, you can also enjoy a food court that sells a variety of delicious South Korean foods. So, for those of you who like South Korean arts and crafts, you must come to Insa-dong.
Starfield COEX Mall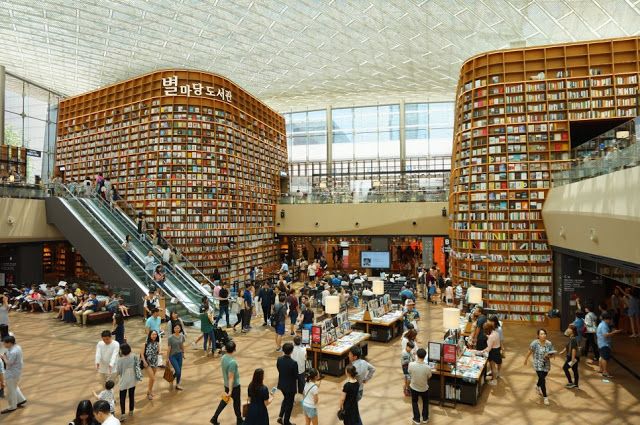 Starfield COEX Mall is located in Gangnam-gu, Seoul. This shopping center is open every day from 10.30 AM to 10.00 PM. During these 12 hours, you can explore all parts of the mall selling luxury brand goods from South Korea.
This mall will provide a blend of shopping and learning atmosphere. There is a very large library with tens of thousands of books for you to read. And also in this mall, there is a playground for children. What's more, this playground is called Bricklive, and consists of a variety of fun Lego toys. In addition, there is a large aquarium in this mall which provides entertainment for those of you who like fish. There are also cinemas, fashion outlets, cosmetics, and restaurants.
Apgujeong Rodeo Street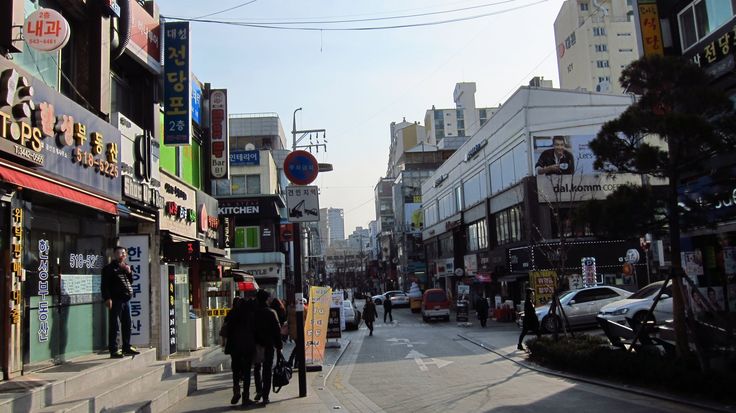 In the '90s this place was very famous because many rich young people often hung out in this area. A stylish place like Beverly Hills is a magnet for those of you who like shopping for luxury goods. There are high-class imported brand outlets as well as classy Korean brands along this street. The style of this modern industrial building makes it elegant to look at.
At Apgujeong Rodeo Street, you can shop for various clothing needs as well as cosmetics. The clothing brands here mostly come from the work of local designers who are very famous in South Korea. However, this is also the case with cosmetic products. If you take a walk in this area you will feel the luxury of your surroundings. There are various beautiful statues depicting the high class of this shopping center. In addition, besides shopping, you can enjoy cafes or pubs around this area.
Samcheong-dong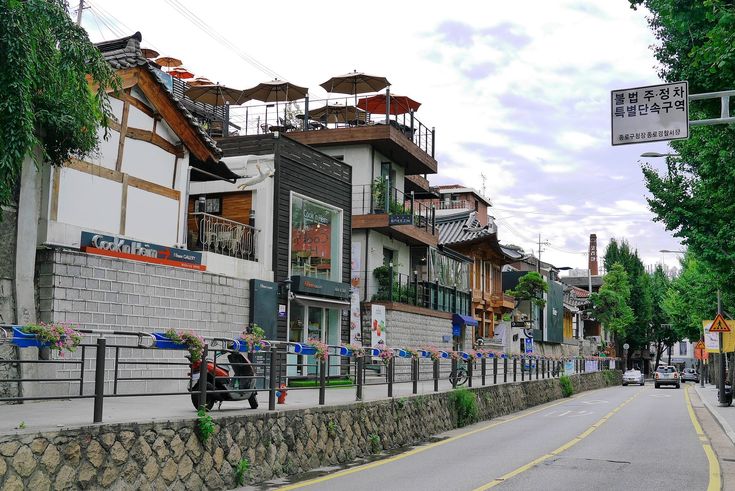 The next shopping places in Seoul is Samcheong-dong. Samcheong-dong has a modern culture that blends well with the country's traditional culture. Many South Koreans describe the feel here as retro. These unique nuances are presented in an area that has a variety of outlets that sell a variety of merchandise. Among other things, you can find a wide variety of unique and colorful interior properties. In addition, you can also buy retro accessories and souvenirs at Samcheong-dong. After you are satisfied with shopping, you can also visit several restaurants in this area that will treat your hunger. Samcheong-dong is located in Jongno-gu, Seoul. Therefore, for those of you who want to buy retro items, you can come here.
Namdaemun Traditional Market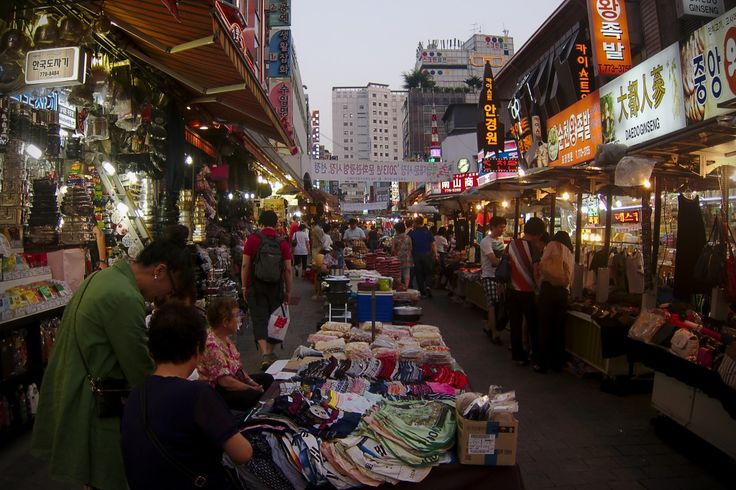 The last shopping place in Seoul is Namdaemun Traditional Market. You will be transported back to the 60's era when you visit Namdaemun Traditional Market. This traditional market is the largest in Seoul. Here you will not find luxury goods or world-famous brands. However, here you will be presented with the beauty of South Korean culture which is very different from the mall.
You will be amazed by the bustling atmosphere typical of traditional markets. Here you can find items that are so affordable yet very representative of South Korean culture. Some traders there set up their outlets with only big umbrellas to sell along the road. Because of the large umbrellas of each trader, the walk along this market is like a pleasant maze. Here you can bid on the price of the goods or food you buy. So, if you are in Seoul, you must visit this Namdaemun Traditional Market.
Thus our discussion of The Most Popular Shopping Places in Seoul to Find Your Wanted Items. Exploring shopping centers in South Korea, especially in Seoul, is very much and varied. Starting from shopping centers selling classy goods to traditional shopping centers. All these shopping centers are available in Seoul. You can enjoy these shopping places with family, friends, and couples. Also, in those places, it is already friendly to foreign tourists, because there are guides in English. Therefore, above we have provided a guide for you. Hopefully, it to make your visit to South Korea, and Seoul more valuable and enjoyable. Happy shopping!