Foodntravelling.com – If you visit South Korea make sure you visit the city of Seoul. The capital city of South Korea, which is synonymous with busyness, doesn't always make you dizzy. The city of Seoul has various types of amusement parks that are ready for you to visit. A variety of amusement parks will make your weekend or holiday a fun and unforgettable one. Some of these amusement parks are very famous, so you no longer need to be confused when traveling in Seoul City. Besides, you take a tour here, you will also get knowledge about South Korean culture through the amusement park here. Here is a list of 9 Amazing Parks in Seoul for A Great Vacation. Let's discuss!
Seoul Children Grand Park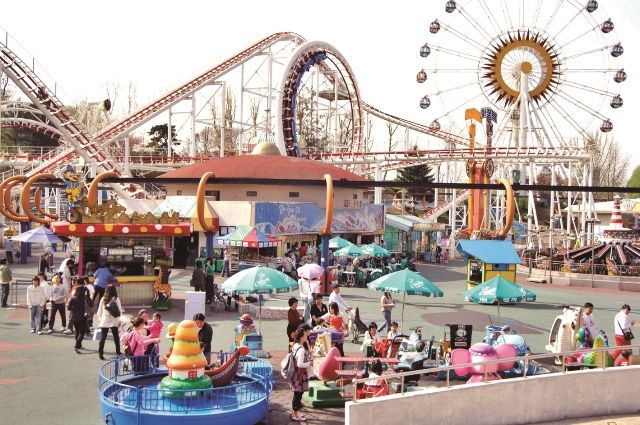 The first amazing parks in Seoul is Seoul Children Grand Park. Seoul Children Grand Park is a place that gives you a pleasant experience when visiting with family and children. This amusement park was deliberately created to provide fun for small children as the name implies. For those of you who bring their family or small children, they will definitely feel at home playing here. You can find various kinds of rides at Seoul Children Grand. This park has several interesting things including a mini zoo, a musical fountain, a concert stage in the middle of a shady forest, and games for children.
In addition, the amusement park's children's rides also provide animal introduction tours. And you'll get a tour of a fun geography lesson. Although Seoul Children Grand Park offers a variety of fun rides, you don't have to pay to enter this amusement park.
Kidzania Seoul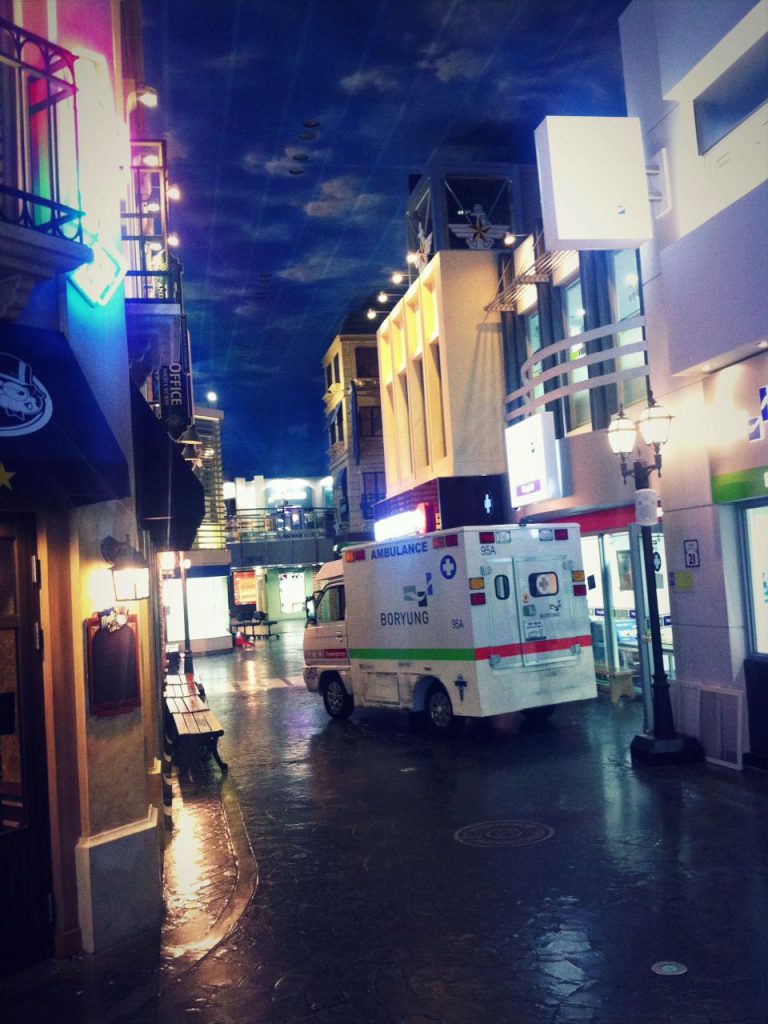 Small children definitely have the desire to be able to feel mature faster. Don't worry, if you travel to Seoul with a big family that brings a lot of small children, you can let them play at Kidzania Seoul. Kidzania Seoul provides a new experience for the little ones. Here they will learn how to become adults by working.
Kidzania Seoul is a small town-like place that provides some jobs for children. Here they can play the role of a doctor, firefighter, artist, pilot, and other jobs they like. This job in Kidzania earns money which is named Kidzos money. Here if children already have kidzos they will be taught how to save, manage finances and pay taxes. So what are you waiting for, bring your family here so they can treat their curiosity about growing up by playing at Kidzania Seoul.
Pororo Park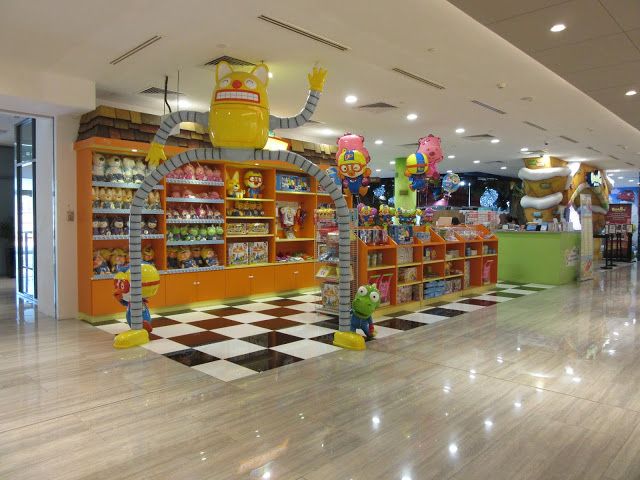 The next amazing parks in Seoul is Pororo Park. This amusement park is located indoors, precisely in the basement of Lotte World Adventure. Pororo park has various kinds of rides or attractions that they created to make small children comfortable in developing their ideas and dreams. small children playing in Pororo Park will be pampered with a playground, a mini Ferris wheel that is safe to ride, and a merry-go-round.
Pororo park is intended for children who are going to school or not yet so that in Pororo park they can play collectively with other friends. In addition, on the second floor of Pororo park, there is a small train track, a cypress tree playground, and a ball pool. If you want to capture these fun moments with your family, you can take pictures together in the boot provided. So, what are you waiting for, visit Pororo park right now.
Seoul Land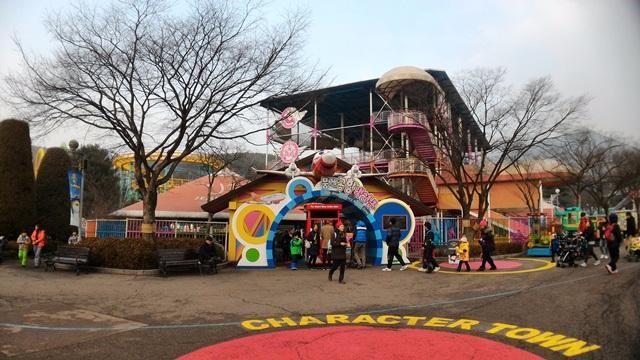 The next amusement park that you must visit when in Seoul is Seoul Land. Seoul Land, located in Gwangmyeong-ro, presents an amusement park with the theme of going back in time or nostalgia. This amusement park, which was built in 1988, is the first largest theme park landmark in South Korea.
A fun vacation experience with this most famous ride in Seoul Land is the game of pirates. In this pirate ride, you can play as if you were in the middle of the sea in a pirate ship. This ride can make you wet, so get ready to bring a change of clothes. In addition to pirate rides, there are several rides for you in Seoul Land, including Fantasy Land, World Plaza, Samcheoli Land, Adventure Land, and finally Future Land.
Lotte World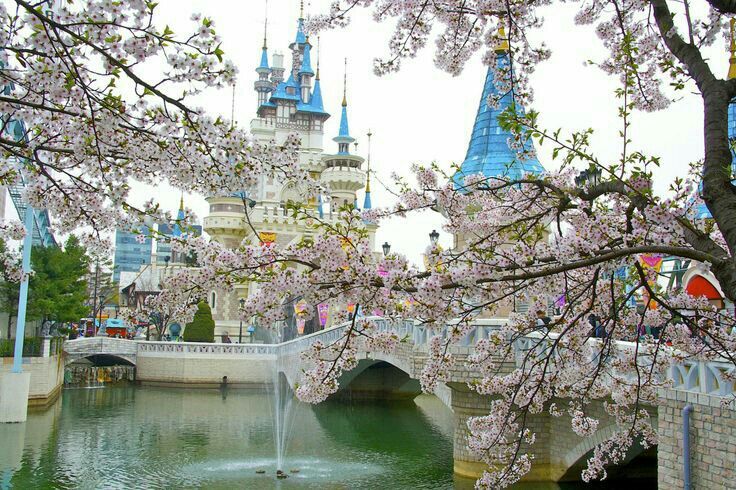 The next amazing parks in Seoul is Lotte World. Lotte World is a world-class amusement park. This amusement park features cultural festivals and fun rides. There are 22 rides that can make your vacation in Seoul enjoyable. One of the rides that can test your adrenaline is the Gyro Swing. If you are not satisfied with the adrenaline rush, you can try the Gyro Drop which makes you feel like you are falling from a height of 70m.
Not only Gyro Swing or gyro drop, of course, but there are also still many rides that you can try such as haunted houses, Flume Ride, comet express, and other fun rides. Although Lotte World has many fun rides, it turns out that Lotte World also has a learning place, namely a museum. The museum, named The Lotte World Folk Museum, presents various events and stories from the history of South Korea over the past 5000 years.
Vaunce Trampoline Park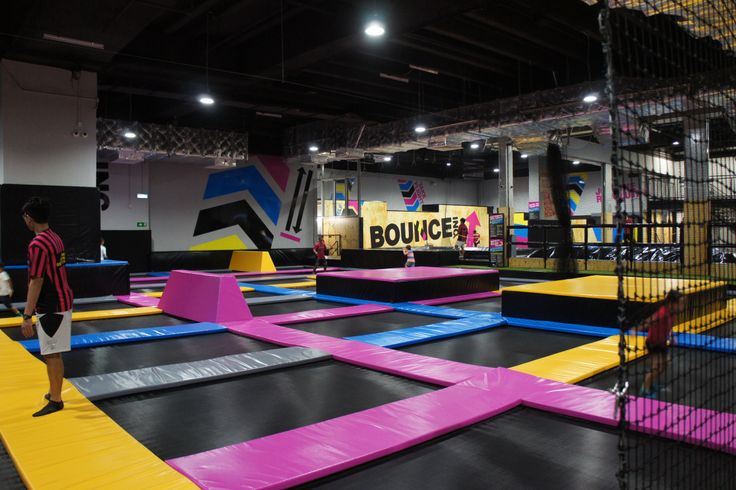 If you want to jump around, run and play safe, you should visit Vaunce Trampoline Park. Here you will play indoors, a fun and joyful atmosphere you will get when you enter the trampoline area. You will be given the freedom to play in this trampoline park. You can run, jump and get into the pool full of sponges that they have prepared. Don't worry, all the trampoline equipment here is covered with a soft layer filled with air, so you don't have to worry about hitting hard walls. In addition to the soft layer here, you will always feel safe because security officers are always on guard around you.
Taseum Seoul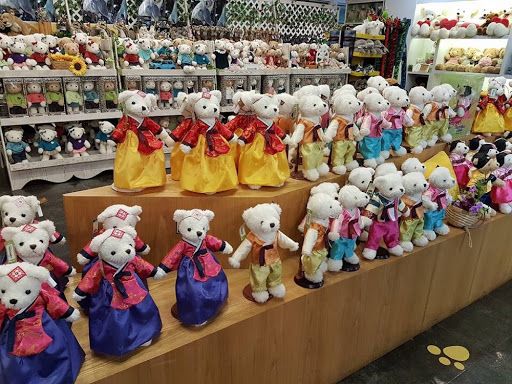 For you lovers of teddy bears, you must visit Taseum Seoul. Here you will find lots of adorable and cute teddy bears. You will be pampered with hundreds or even thousands of teddy bears that you can hug. Taseum Seoul has a purpose for therapy using teddy bears. This therapy is carried out by psychotherapy, the procedure for doing this therapy is actually very simple. Participants can choose their own teddy bear they like. After selecting the doll, the participants could name their own doll and then invite the doll they had chosen to sleep with. This therapy will make the participants calmer in the future.
Sealala Water Park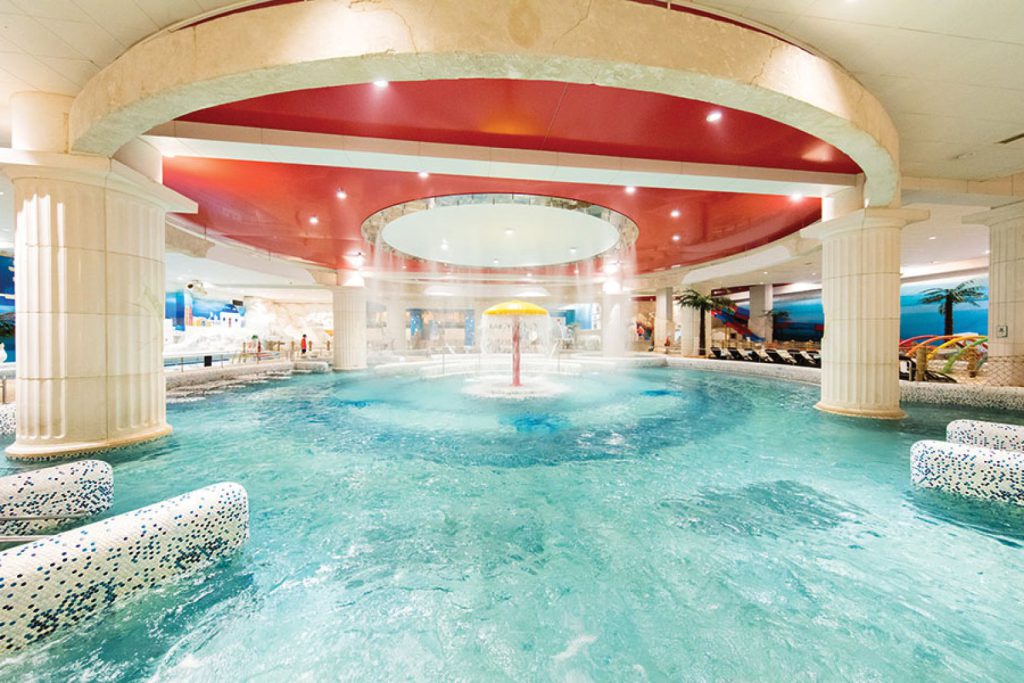 The next amazing parks in Seoul is Sealala Water Park. Sealala Water Park is a playground concept that uses water as its main tourist destination. At Sealala Water Park you will find fun that is different from others. The water rides there has a variety of fun that you must try. The fun is in the Water Slide, Lazy River, and artificial beaches to artificial waves too. You can visit Sealala water park whenever you want, because they will make a playground there like in summer continuously. You can visit Selala Water Park with your family, partner, or friends.
Namsan Park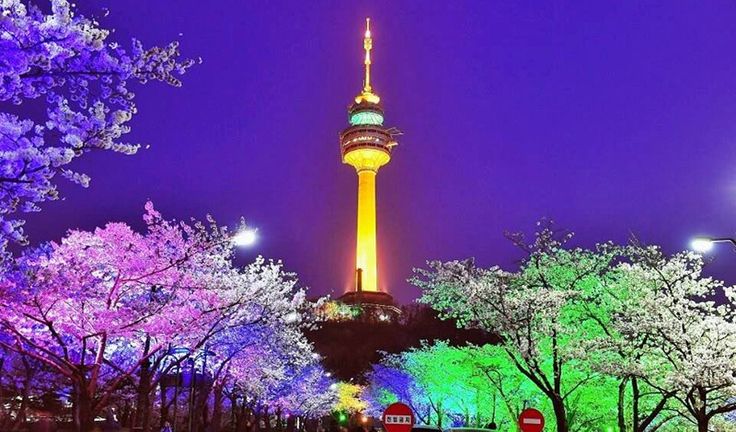 The last amazing parks in Seoul is Namsan Park. If you visit South Korea in spring you must come to Namsan Park. The place under Namsan Tower will present the beauty of the cherry blossoms that bloom in Namsan Park. The pink atmosphere is great for those of you who want to take selfies or with family. And also you can enjoy a pleasant atmosphere in several spots of this park. So, with that you get a pleasant holiday.
Thus our discussion of 9 Amazing Parks in Seoul for A Great Vacation. The city of Seoul has various types of amusement parks as tourist destinations for small children to families. Besides, Seoul is the capital city that offers interesting places for you to explore. And the most visited tourist attractions in this country are parks. After that, to several tourist destinations related to culture and festivals. Therefore, we hope that with some of the lists above you can visit tourist destinations that you can visit. And your vacation will also be fun if you enjoy your vacation with the people you care about. Happy holiday!