Foodntravelling.com – England is a very interesting country for you to vacation. From relaxing holidays to the most memorable you can try in this country. In addition, every city in this country presents a magnificent classical architecture that is also pleasing to the eye. Then, the atmosphere with cold air and also the cool climate in spring will make you feel at home on a vacation in England. Meanwhile, in any season this country is very interesting for you to try. What's more, England is also popular for dishes for you to spend on when dinner arrives.
And the restaurants also serve special dishes with delicious flavors. Which is where the restaurants are open from morning to night. From breakfast food to dinner the English have a delicious menu. The combination of a beautiful atmosphere and delicious food will make your vacation more meaningful this time. Therefore, we will provide a list of dishes for dinner in the UK which has been summarized in the 10 Most Popular Dishes for You Dinner in England. Let's discuss!
Fish Pie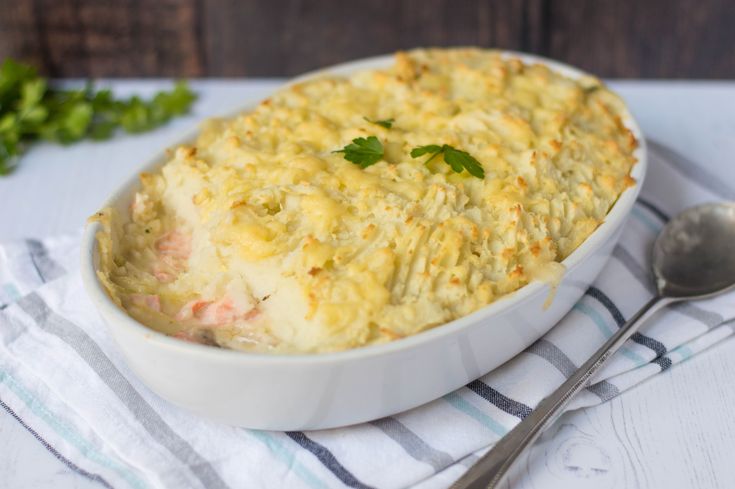 The first popular dishes in England are fish pie. This food was invented in the early 15th century. Initially found in a cookbook written by John Murrell in 1615. Although in the previous year this food has existed, but the real evidence is in John Murrell's book. Then in 1889, this recipe was also included in Jessup Whitehead's book. Both books are the same, namely discussing about fish that is chopped and then given cream and then baked. The British in ancient times ate this fish pie on the Friday before holy Saturday.
This dish is in the form of a pie in which it is filled with fish such as salmon, halibut, and haddock that have been smoked and given a white sauce. The method of cooking is the same as cooking pies in general, but the fish pie has fish that has been chopped soft inside. This fish pie is usually served together with mashed potatoes. You can eat the fish pie along with the mashed potato to make it delicious.
1 of 10
Haggis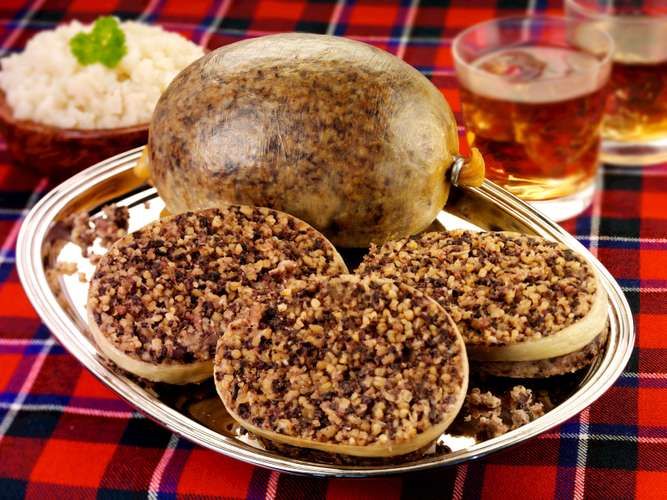 This Scottish food is a food that was first popular in England. Found in Gervase Markham's 1568-1637 cookbook, this dish has become one of England's favorite dishes. Haggis is inexpensive with a savory, nutritious, and delicious taste that is a favorite food of people in the English countryside. Haggis became a symbol of sacred food when the Scots served it on Burns Eve or New Year's for them. This dish is usually served with Scotch whiskey in the evening.
This dish is similar to pudding food. Pudding filled with liver, lungs, heart of a lamb. The main ingredients are finely chopped, then cooked with beef and lamb. In some areas, this meat is cooked mixed with oatmeal that has been seasoned in various ways. And to add to the delicacy, spices such as onions, chilies, peppers, etc. are added and then boiled until cooked. You can eat this dish on a cold night.
2 of 10
Bangers and Mash
The next popular dishes in England are bangers and mash. This food was brought by the Romans to England in the 4th century AD. But in the years 1625-1649 during the reign of Charles, I became famous and became a favorite food of the working class in England. Jump to the next century, during the first world war the supply of meat for sausages became scarce. So that the meat producers make sausages which are the main ingredient of bangers and mash which contains a lot of water. This large volume of water then explodes when fried, so the British people call these food bangers. Then the mash itself is mashed potato.
This food is served by pouring a typical British sauce for the topping. They will put grilled sausages with mashed potatoes and some vegetables. After that, they will pour a delicious signature chocolate sauce on it. Some areas of the UK serve these Bangers together with fried onions and peas.
3 of 10
Lancashire Hotpot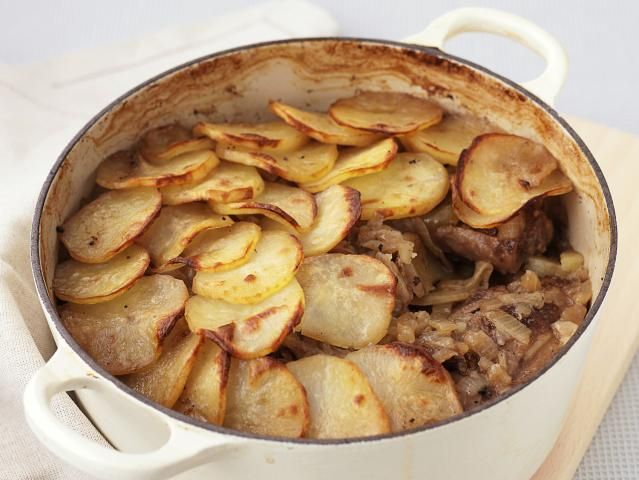 The development of this one-night food has been around since the 1750s. But there are sources that explain that this one food became famous and became a favorite in the 19th century. At the time the cotton mill was in Lancashire. The female workers who at that time worked did not have much time to cook old things, they then made this Hotpot. Making this hotpot is considered time efficient, by leaving all the ingredients for cooking and baking it or in the oven, this food is ready to be served.
Lancashire hotpot is a dinner dish similar to a casserole. Lancashire hotpot filled with lamb or beef or even lamb kidneys. In addition, there are also vegetables in the form of leeks, radishes, carrots and potato wedges. Then all these ingredients will be processed in the oven to become a delicious dish. Usually, the British eat this food at night.
4 of 10
Shepherd's Pie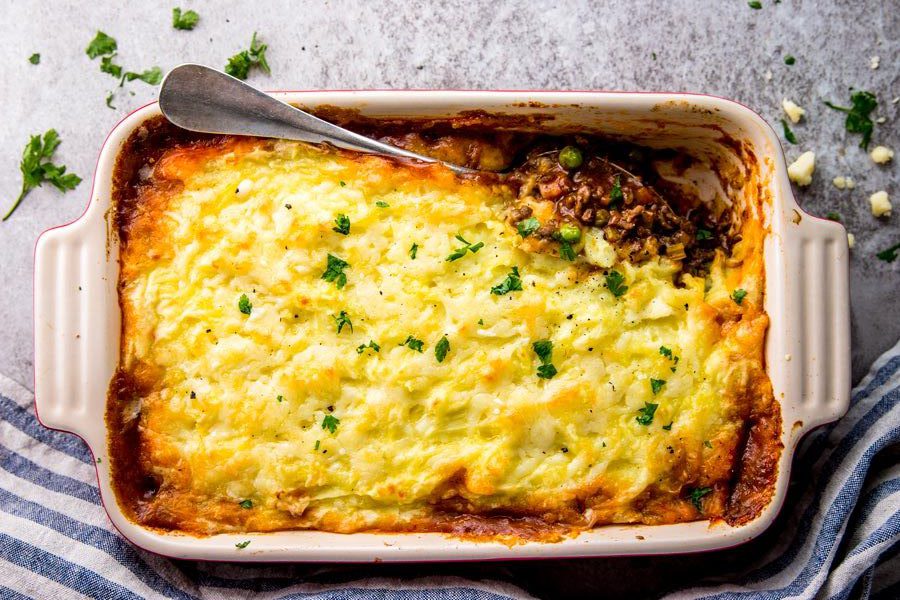 The next popular dishes in England are shepherd's pie. This one dinner food comes from Scotland. Sheperd's Pie according to the Merriam-Webster dictionary this one food was discovered in 1850. At first, Sheperd's pie was identical to mutton mixed with potatoes and then sliced into cubes, and then put in a pastry shell.
This food is made from mutton or beef or lamb that has been smoked and then chopped. After that, in recent developments, the mashed potato has also become one of the main ingredients. But every restaurant is different in its presentation. There are restaurants that use potatoes by grilling them first. There are also those who immediately serve diced potatoes as in the beginning.
5 of 10
Toad in the Hole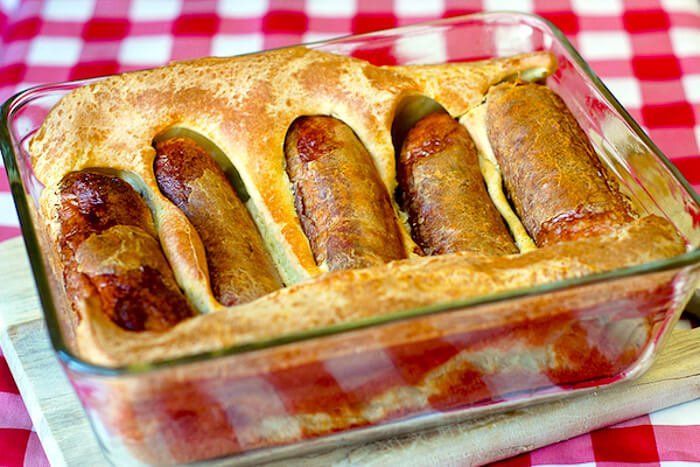 This one food has a long history, one of which is the history of developing in a poor environment. In 1747 a chef working in a poor neighborhood suggested buying the cheapest meat. There is a version that the people cooked pigeon meat in sausages. But there is also a version that states around 1861 sausage meat filling using lamb kidneys. Various types of meat were previously used to make these toads in the hole. But don't worry, now the meat filling in the sausage has used delicious and quality meat. Toad in the hole is served by serving some grilled sausage and then put into the Yorkshire pudding mix. Usually the British eat this together with mashed potatoes and onion sauce.
6 of 10
Roast Chicken with Gravy Sauce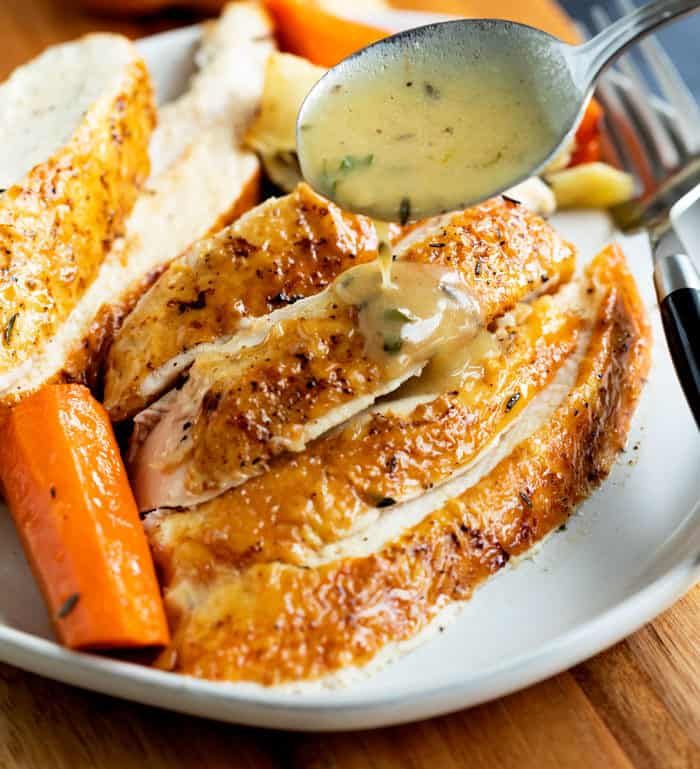 The next popular dishes in England are roast chicken with gravy sauce. I do not know when this food became the favorite dinner of people in England. But if you visit England at night, make sure you fill your stomach with this food. Roast Chicken with Gravy is the main dish for dinner. Whole roasted chicken with seasoning in the form of salt and pepper. This chicken is served by removing the entire contents of the chicken innards. After being coated with pepper and salt, the chicken is coated with butter as well. After that, the chicken is roasted for 45 minutes at 425 degrees F. For the sauce, each restaurant has its own recipe. So come to England to try this one food.
7 of 10
Steak and Kidney Pie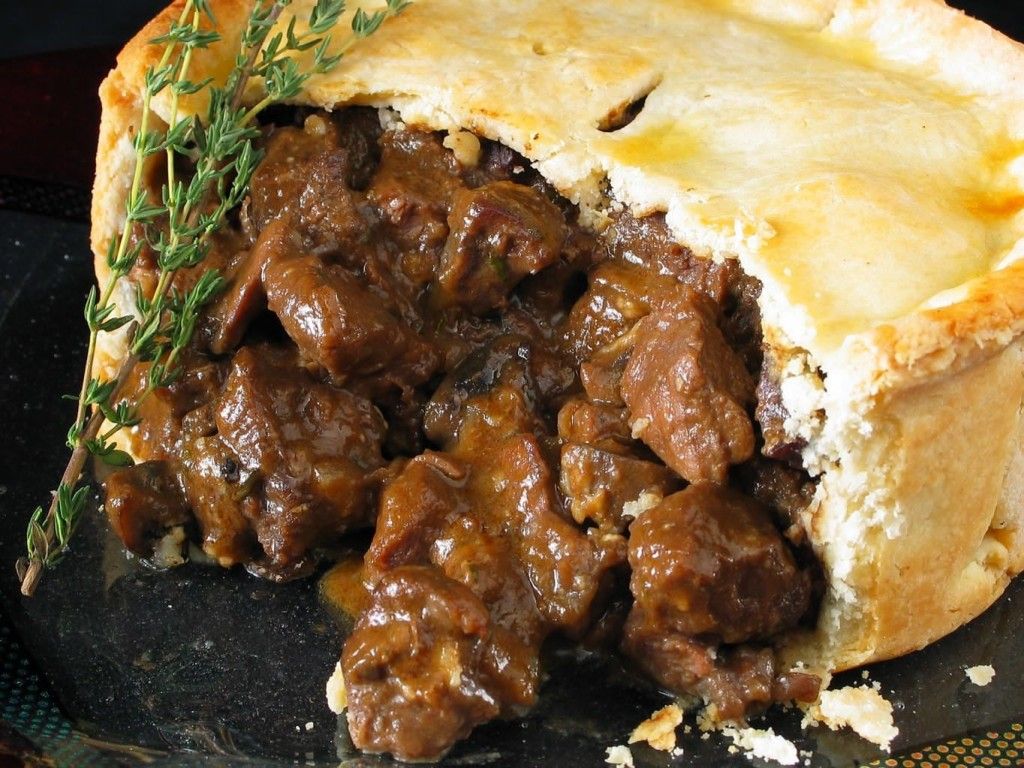 The inventor of this dish was Isabella Beeton in the 19th century. He invented this dish because he judged that the taste of the kidneys in the meat had a very savory taste. Even Winston Churchill loved this dish. This dish is made of diced meat. Meat can be obtained from anywhere, according to taste. But most British people prefer lamb or pork. This food is cooked in the style of steak in general. Sometimes, this steak is served with chocolate sauce and then along with the baked cake, mushrooms, and even bacon. This delicacy has been around in England since the 19th century. This food is also included in the national food category.
8 of 10
Stewed Lamb
The next popular dishes in England are stewed lamb. This dish is delicious and enjoyed in winter or at night. Stewed Lamb consists of diced mutton, lamb, or beef. Then the meat is cooked in a cauldron. The criteria for meat to be cooked as the basic ingredient for stewed lamb are also not arbitrary. Goats or sheep used in stewed lamb have age criteria of not more than one year, fat and strong. Apart from that some potatoes, carrots, onions and parsley, and sometimes carrots.
How to cook this food is also very simple but must be precise. The diced meat is put together with potatoes and other vegetables and seasoned with salt and pepper. After that, the dish is given flour to thicken the gravy. This food was discovered in the 19th century when Helen Stuart Campbell in her book discusses this food.
9 of 10
Roast Beef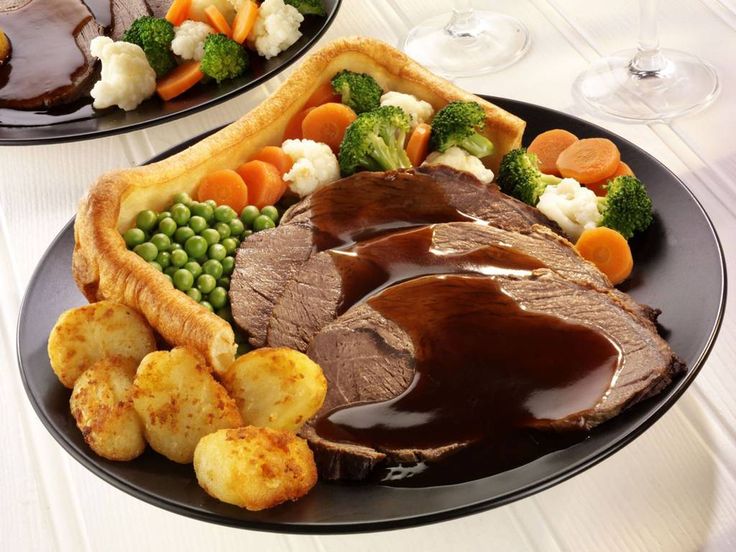 The last popular dishes in England are roast beef. This dish is a dish on the main menu in dinner dish. This food is usually served on Sundays at night or during the day. This dish has been present in England since King Henry VII in 1485. This food has become the hallmark of England, even the French have dubbed England the word roasted beef. This food has become very popular until now. The meat used in roasted beef itself is a choice of soft and tender meat. If you visit the UK you will find that this roast beef is the best beef you will ever taste.
10 of 10
Thus our discussion of the 10 Most Popular Dishes for You Dinner in England. The amazing atmosphere in the UK also provides a comfortable place for you to enjoy filling your vacation time. If you visit it is mandatory for you to follow how to enjoy the food according to the culture there. We hope you've been able to explore the way British people enjoy their dinner. Here are some delicious British dinners. You must try the typical British dinner food if you visit there. Enjoy your dishes!