Foodntravelling.com – Breakfast is the most important thing to start the activity in the morning. The dishes served at breakfast also add to the passion to do anything in the morning. Especially when you are on vacation in the Netherlands, you must think about what dishes you can enjoy on your vacation. As for the dish for breakfast, it is a dish that is a little light and not too heavy. Therefore, we will prepare a list of dishes for your breakfast. No need to linger, here is a discussion of 10 Delicious Foods for You Breakfast in Netherlands!
Ontbijtkoek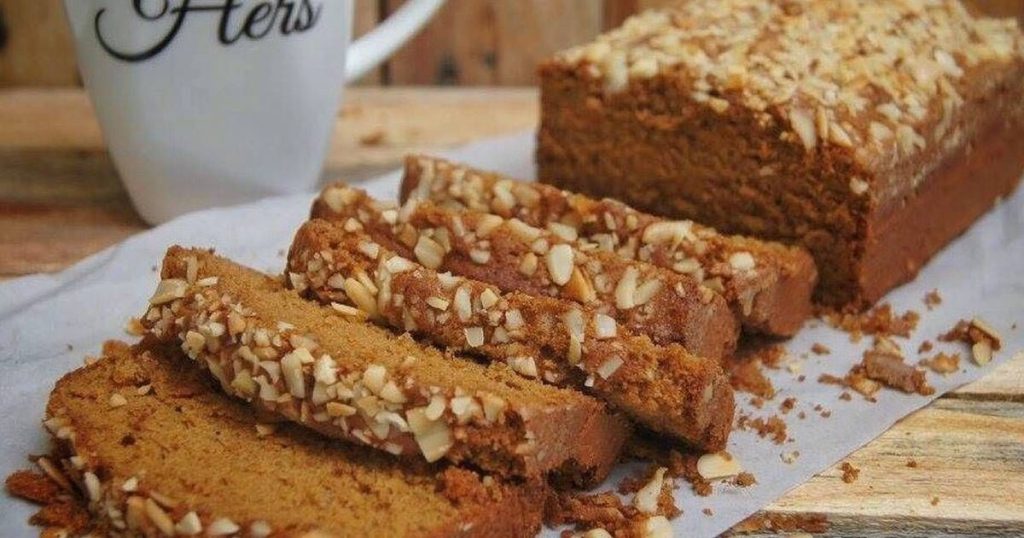 The first foods for breakfast in Netherlands is ontbijtkoek. Wheat is a staple food source for the Dutch. One of the most appropriate dishes for you to eat in the morning is ontbijtkoek. This cake with the main ingredient of wheat is enjoyed by the people of this country. Moreover, this country has a lot of places that provide dishes for your breakfast. So, you don't have to worry or be confused to find this dish. In addition, this food is not only delicious to eat in the morning, but in the afternoon or evening this dish is also suitable to eat. And an interesting fact of this food is usually added pieces of cheese on top. Which is what adds to the extraordinary taste.
1 of 10
Kerststol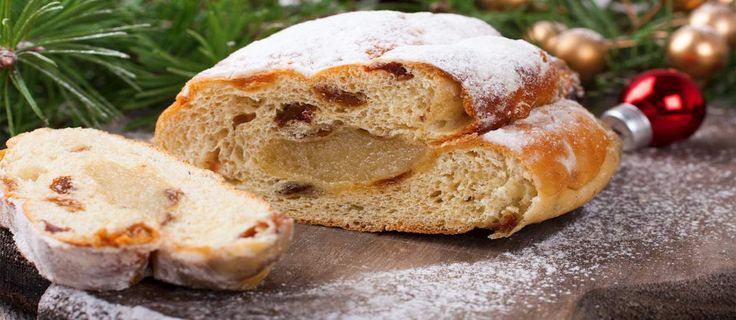 Not far from the discussion of kerststol wheat bread also has the main basic ingredient of wheat. Butter spread and a sprinkling of powdered sugar is to add flavor to the food for this morning. In addition, kerststol is also usually added with raisins or sweets by this baker. Not only do the raisins and sweets add to the delicious taste, but the creamy almonds also add a subtle flavor to this bread. Moreover, this food is often found at several ceremonies or celebrations of this country. For those of you on vacation to this country on Christmas Day, you will find kerststol in various stores in this country.
2 of 10
Uitsmijter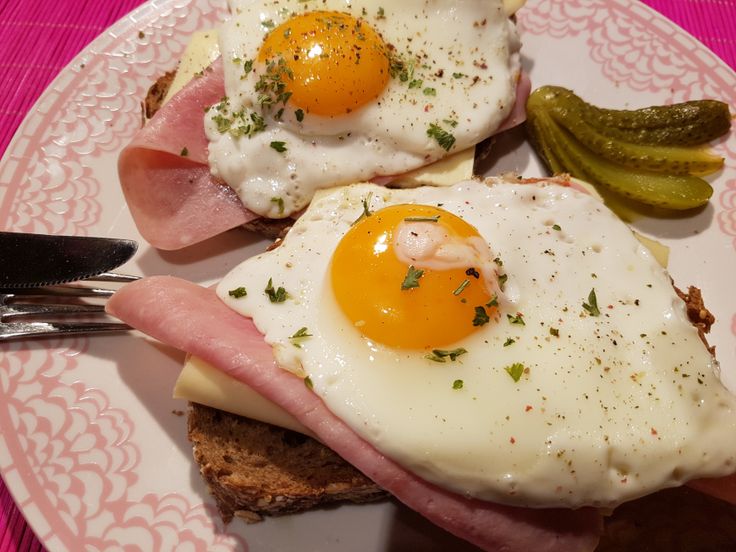 The next foods for breakfast in Netherlands is uitsmijter. Breakfast with eggs, bread, and bacon slices is what most people crave. The simplicity of the uitsmijter dish is a breakfast menu that you will often encounter in the Netherlands. In addition, you can add some salad as a complement to this breakfast menu. With this breakfast, it will also make your vacation day feel faster to start. Because the uitsmijter breakfast menu will shake your tongue in the morning with its distinctive taste.
3 of 10
Volkorenbrood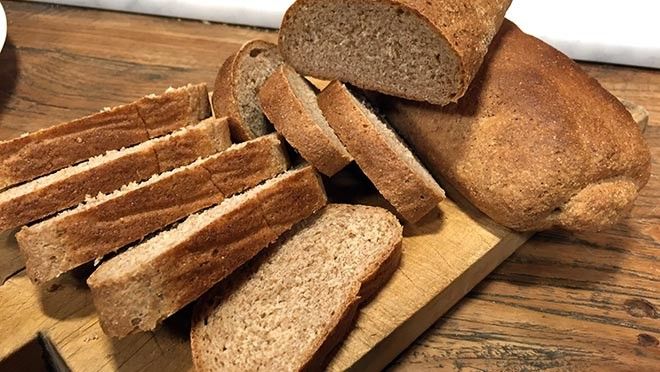 If the bread is paired with coffee it will create the right combination at breakfast. Volkorenbrood is a very popular Dutch breakfast menu. For variants of the type of coffee you can adjust to your taste. Because coffee drinks to complement this breakfast menu are very diverse. So, you can choose americano, mochaccino, to cappuccino. In addition, for serving this breakfast menu, you can also choose a topping and filling. For toppings and fillings, you can choose powdered sugar, peanut butter, or butter which have an original taste from this breakfast menu.
4 of 10
Wentelteefjes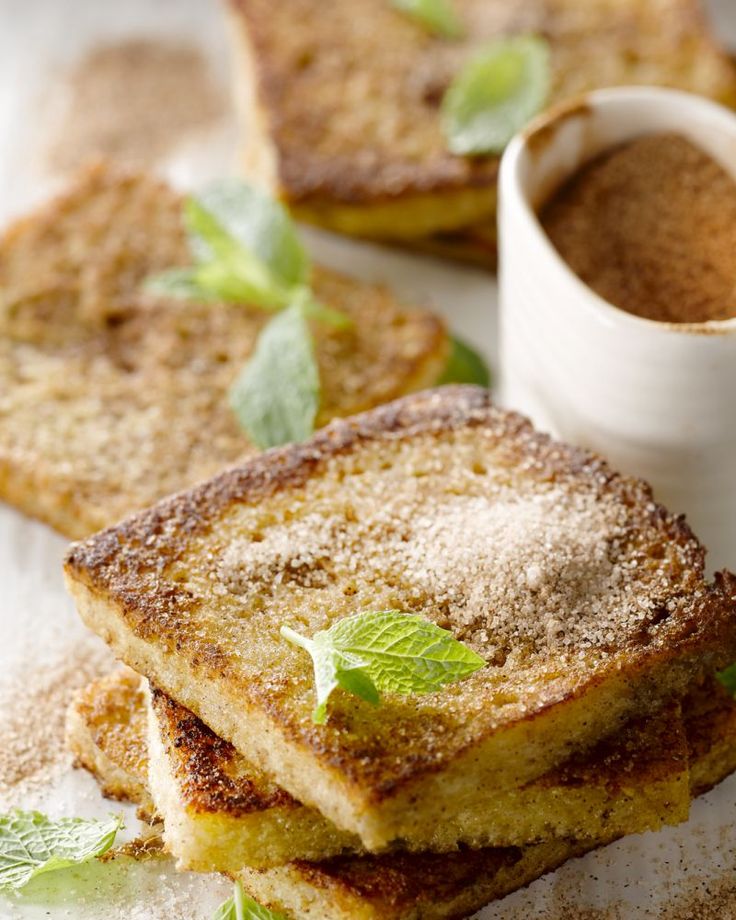 The next foods for breakfast in Netherlands is wentelteefjes. Slices of bread filled with eggs are a very special dish from this windmill country. With that, the bread dish is what makes breakfast in this country so delicious. With a comfortable atmosphere and a city that is not too noisy to make your vacation very enjoyable. In addition, wentelteefjes is made by roasting, after which it is given honey or powdered sugar according to taste. In our opinion, the most delicious thing about wentelteefjes is the spread of honey on top which adds a sweet and soft taste to every bite. Then the crunchiness joins in blending the wobble in your mouth. So, don't forget to taste this breakfast dish.
5 of 10
Bacon & Apple Pancakes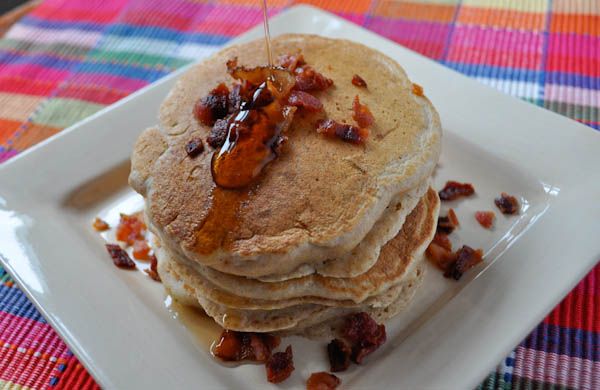 You could say bacon and apple pancakes in our opinion are not suitable to be paired. However, when you go to the Netherlands that changes, because bacon and apple pancakes are a very delicious traditional breakfast menu. And you are one of the people who may be curious about this breakfast dish, of course, it will add a new taste in your mouth. Moreover, according to the Dutch community, slices of bacon and apple are the most appropriate combination to enjoy pancakes. Therefore, if you are curious about this breakfast menu, schedule your vacation to visit the Netherlands.
6 of 10
Hagelslag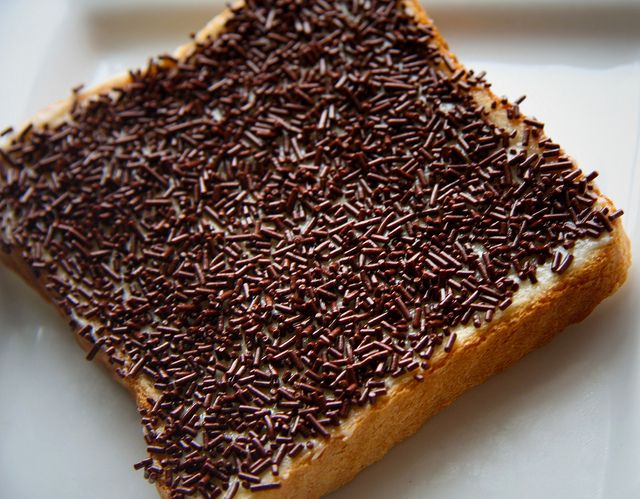 The next foods for breakfast in Netherlands is hagelslag. A simple breakfast is the key to starting a very pleasant holiday. One of these simple breakfasts will make your vacation feel complete. Hagelslag is a breakfast menu that is like lunch when we were still in school. With that, you are now on your way to embark on a vacation to explore and explore this country. In addition, hagelsag also has many combinations that add to the taste of this breakfast menu. The combination that is often added is a sprinkling of colorful chocolate to enhance the appearance of this breakfast menu. With it you will also feel like a vacation as well as reminiscing about the old school days.
7 of 10
Boterham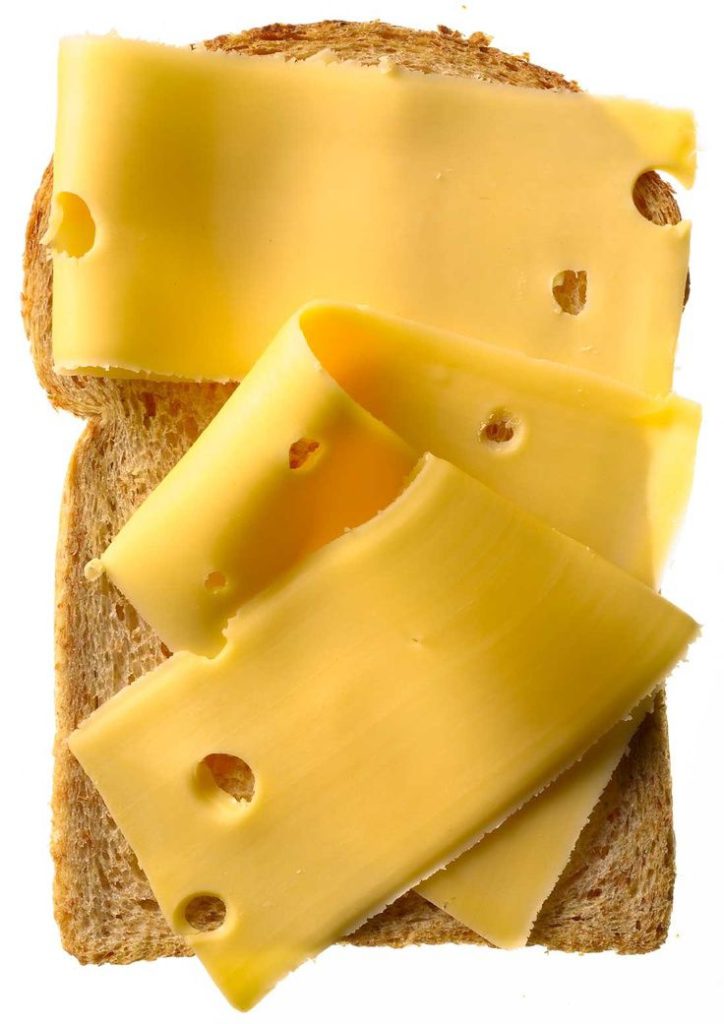 Sliced cheese, sliced bread, and butter spread are breakfast items that are often found in the Netherlands. The breakfast menu is boterham, a menu that is easy to make and also has ingredients that are often found in mini markets. Of course if you don't want to bother making this breakfast, you can simply visit the nearest bakery or restaurant in the country. Moreover, boterham originating from the Netherlands has a unique fact, which is inspired by the United States America. So, you don't need to be confused or worried about choosing what breakfast you will eat in the morning.
8 of 10
Pastechi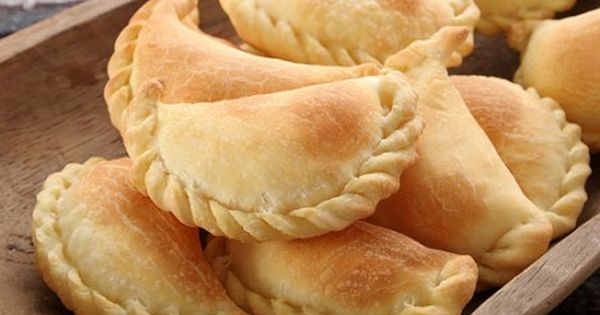 The next foods for breakfast in Netherlands is pastechi. This breakfast menu is not far from processed pasta originating from Italy. Paste itself has elements with pasta dishes from Italy. However, pastechi from this country has its own characteristics that make it different from other countries. The breakfast menu which looks like a shell is very appetizing once eaten in the morning. If you are interested in this breakfast menu, come to the nearest restaurant, and of course the one that provides this interesting dish.
9 of 10
Appelflap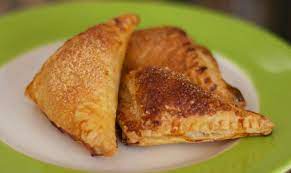 The last foods for breakfast in Netherlands is appelflap. This sweet cake is ready to accompany your breakfast in this amazing country. Because appelflap is dry bread stuffed with apple slices, cinnamon, and raisins. This adds to the delicious taste of this dry bread. In addition, this breakfast menu is made in the traditional way, and thus the taste of the appleflap is preserved until now. To accompany this dry bread, Dutch people are usually accompanied by tea or coffee. In our opinion, the most appropriate thing is tea, because apples themselves have a sour taste, then combined with tea drinks will taste more delicious.
10 of 10
Thus our discussion of 10 Delicious Foods for You Breakfast in Netherlands. The Netherlands is a country that has traditional dishes with an appetizing taste. This is the most important thing in a country to become a tourist attraction for foreign tourists. In addition, this country has several things that you can enjoy while on vacation. As well as tourist attractions windmills, exploring beautiful rivers, and much more. Therefore, we hope that with the list above you are able to enjoy your vacation and also eat dishes that are suitable for breakfast. Happy traveling!