1. Overview Of Pattaya Bangkok
If you want to plan a vacation to Pataya, Bangkok, don't forget to book accommodation in Pattaya. This tiny city is located on the coast of the Gulf of Thailand, a distance of about 150 kilometers or only 2 hours by bus from Bangkok.
Pattaya is known as a tourist city attraction with a variety of entertainment that will certainly make you feel at home. Call it from beach tourism, culture, and history, to culinary tourism. You can enjoy everything in this place. So for those who want to know what delicious culinary delights you can find in Pattaya, you can walk along the beach and try food from various countries here. You can try three main areas in Pattaya while enjoying the beautiful beach views.
2. Culinary at Pattaya Bangkok
Who is not familiar with Pattaya Bangkok? This city has always been the center of attention of tourists from abroad. The city is famous for its beautiful beaches and culinary tourism. Therefore, for those of you who like to talk about a vacation to Pattaya Bangkok, the destination that might come to mind is a beach full of foreign tourists. When in fact there is a lot that you can enjoy in the city of Pattaya, including culinary tours with Thai specialties.
Therefore, many say that Pattaya is one of the tourist cities in Thailand which is also very famous for its nightlife. This city is known for its many bars, many red districts, and also many transvestites that you can easily find here. However, you don't need to worry, this city is quite safe for tourists.
In addition, in Pattaya, there are also many restaurants selling a variety of local specialties. In this place, your tongue will be spoiled with delicious Thai cuisine. As you know, there are many Pattaya specialties that you might be able to taste, but here are some Pattaya specialties that you must try while on vacation there.
3. Exploring 3 Areas in Pattaya with Delicious Culinary
Pattaya is indeed a culinary paradise. The city has three main areas, namely Jomtien, Pattaya Beach, and Naklua. For that, you can explore various kinds of cuisine from many countries and also Thai cuisine which is really delicious there! But if you can't wait to know what delicious culinary delights are in Pattaya, immediately arrange your vacation to a popular tourist attraction in Bangkok and in this world. We hope that our review below will suit your taste. Then, make you more comfortable in this place. Welcome to our review!
The glass house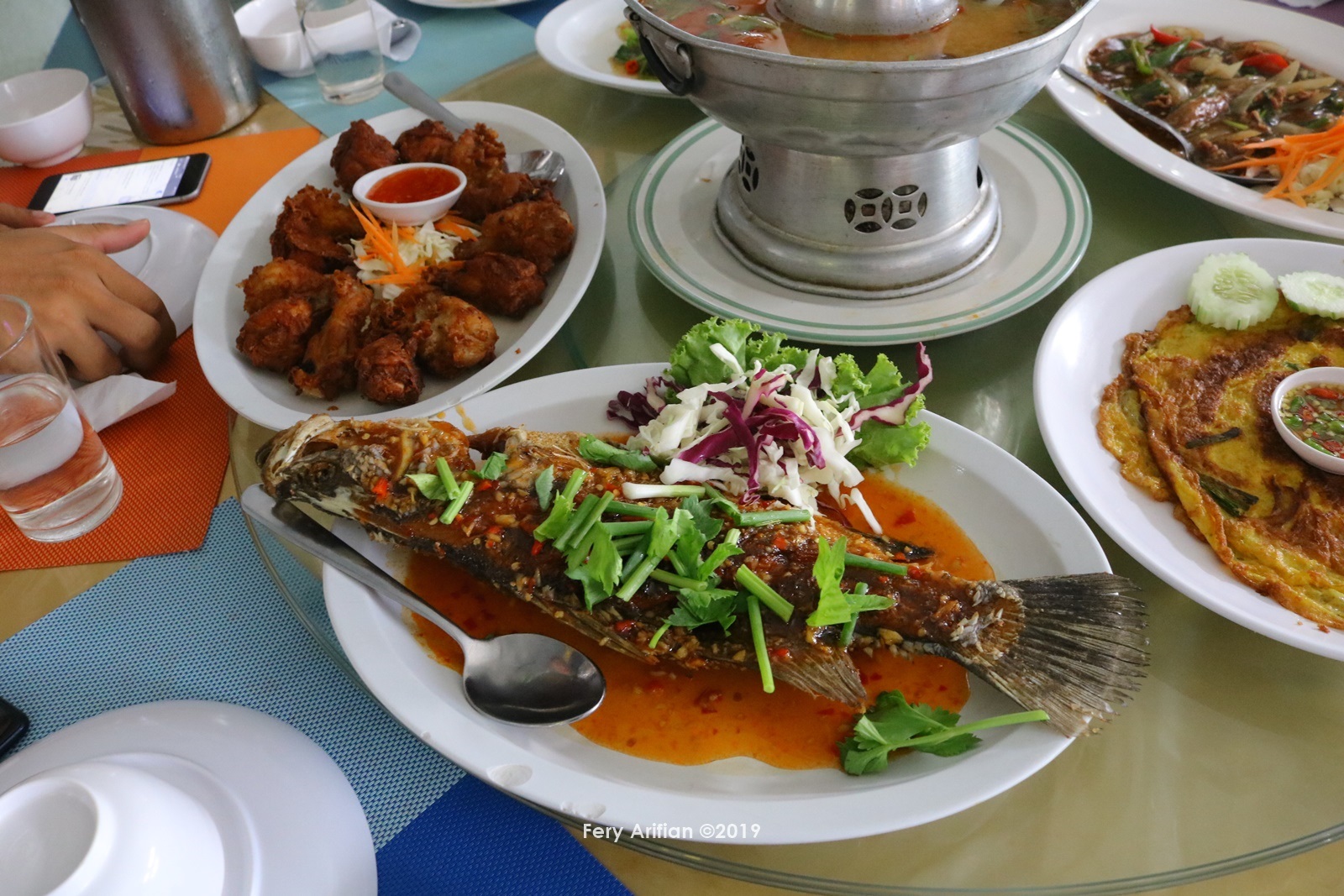 Your trip to Pattaya Bangkok will be memorable and enjoyable if you stop by one of the popular restaurants that are always fully booked on Jomtien Beach, namely h The Glass House. This restaurant serves fresh and delicious seafood. You can eat garlic team lobster, snapper with a special Thai-style sweet sauce, or black pepper grouper.
You can choose a seating area in the "greenhouse", in the restaurant and bar area, or on the beach. A portion of food costs between 200-500 baht, or around IDR 90,000 – IDR 230,000. Even though the prices are higher than many other restaurants in Pattaya, of course with the quality of the food you get, you will feel delicious and satisfied. Enjoy your trip to Pattaya Beach.
Theprasit Night Market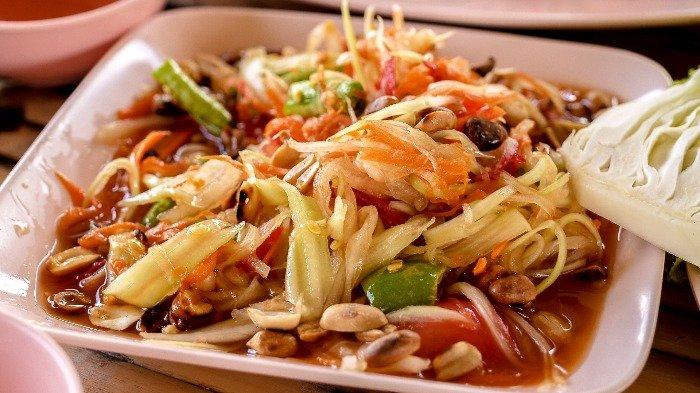 If you like hunting for street food, try taking the time to go to Thepprasit night market. The location is about 15 minutes by taxi from Jomtien Beach. This night market is only open on weekends, from Friday to Sunday.
Of course, here you can try Thai specialties such as mango sticky rice, Som Tum (Thai salad), and Kai Yang (grilled chicken) while shopping for souvenirs for your relatives, and t-mates. Apart from Pattaya, there is one city in Thailand that is also a shopping paradise, none other than Bangkok! If you've stopped by Pattaya, don't forget to explore the shopping paradise in Bangkok too.
Khao Gaeng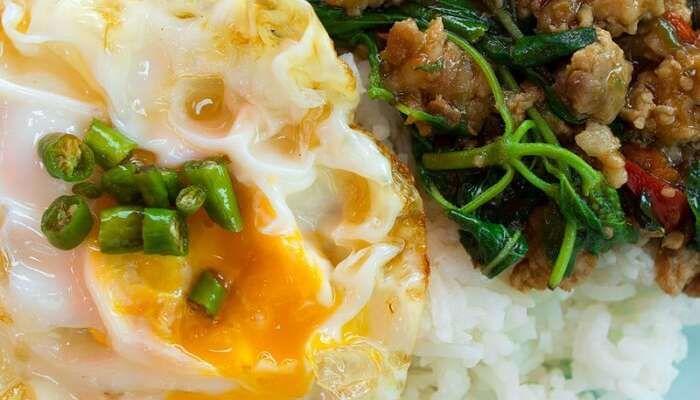 This Thai food has the literal meaning of Khao Gaeng, which is "rice covered with toppings". This food is a popular street food in Pattaya. Khao Gaeng can generally be found on every street corner in Pattaya, so you don't have to go out of your way to get your hands on this dish. This local dish is delicious when served with stir-fried rice and vegetables or meat piled on top. With this combination, you will feel the pleasure that is unmatched. Wow! it turns out that it's a pleasure to have a vacation in Pattaya.
La Baguette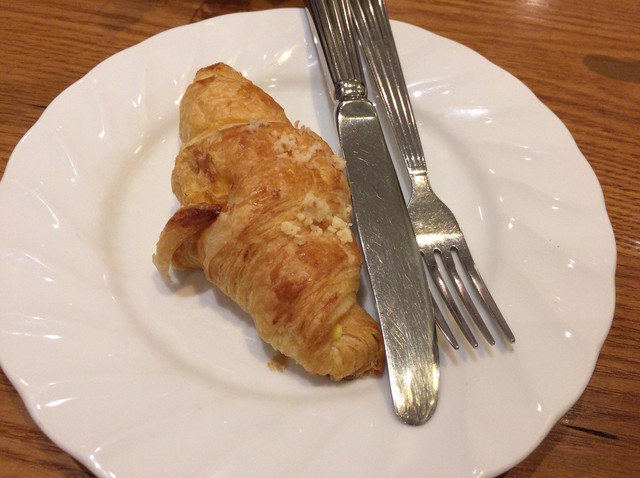 La Baguette Food is originally one of the best French bakeries in Pattaya Beach and is connected to the Woodlands Hotel & Resort. Here, you can see how to produce pastries, bread, croissants, sandwiches, or crepes. In addition, you can visit this bakery if you want snacks in the morning or looking for snacks. Enjoy the typical Pattaya food – Thailand is one of the most popular tourist destinations in Southeast Asia. In addition, Thailand also offers a variety of amazing tourist attractions, food, and friendly people. If you come to Pattaya, you will find everything we reviewed above. Happy holidays.
Tom Yum Goong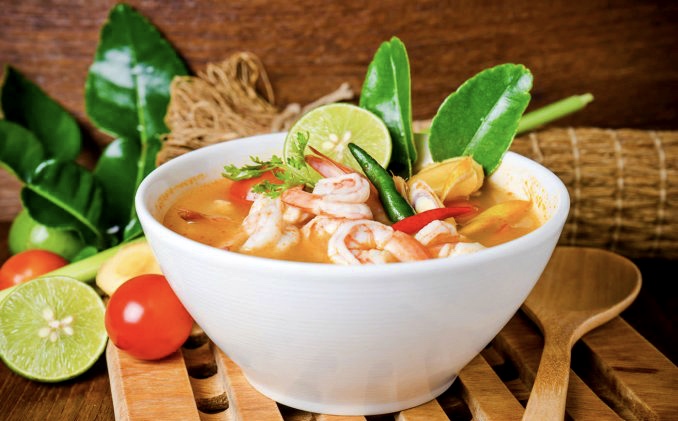 Pattaya is a city located in Chonburi Province, where Pattaya is on the Gulf of Thailand. And only 160 kilometers from downtown Bangkok. Therefore Pattaya has beautiful tourist objects and abundant marine products.
One dish that utilizes the local people's seafood is Tom Yum Goong or spicy shrimp soup. At first glance, it looks like a thick curry, where the soup is mixed with several spices such as lemon grass, chili, galangal, fish sauce, and shallots. And of course, added fresh prawns and mushrooms which are very tasty. If you visit Pattaya, don't forget to taste Tom Yum Goong. You can find this food in almost all restaurants in Pattaya. Good luck!
Som Tum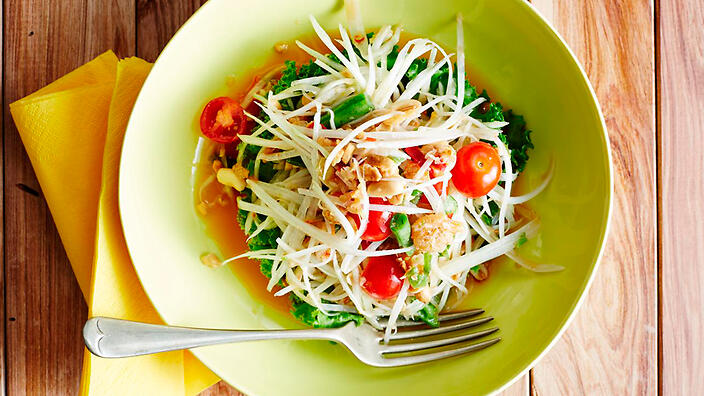 Thailand is indeed rich in food menus like Indonesia. Vegetables and fruits can also be processed into their favorite food. As you can see in this picture, Som tum or spicy papaya salad is a food that originates from Issan, a fishing village in Pattaya. This food is actually a healthy vegetarian food. Where to use vegetables such as grated raw papaya, tomatoes, green beans, chilies, and garlic. You will taste spicy, sweet, and sour.
Over time, Som Tum has developed into a dish suitable for all walks of life. Where in the presentation it is added with crabs, dried shrimp, and peanuts. You can find Som Tum food in various restaurants in Pattaya, there are even many street vendors who serve this food. Of course, the price is cheaper than you eat at a restaurant. Then, you will also be more relaxed eating on the side of the road in the open. Enjoy your holiday to Thailand.
Yum Woon Sen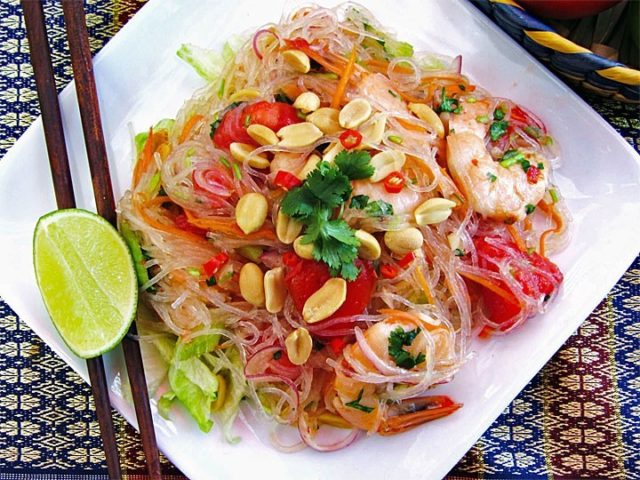 This typical Thai food is Yum Woon Sen. This food is a kind of salad that is a very popular food in Thailand. This food uses vermicelli as its basic ingredient. Vermicelli is cooked by adding dried shrimp, garlic, onions, limes, celery, and chilies. Almost like some of the Pattaya dishes above, Yum Woon Sen also has a sour and spicy taste that is quite strong. So for you, spicy food lovers, this one food can be a favorite food. Some restaurants also add meat and shrimp to make the taste more colorful. That way you will feel pleasure when eating with your family. Good luck!
Gai Yang Khao Niao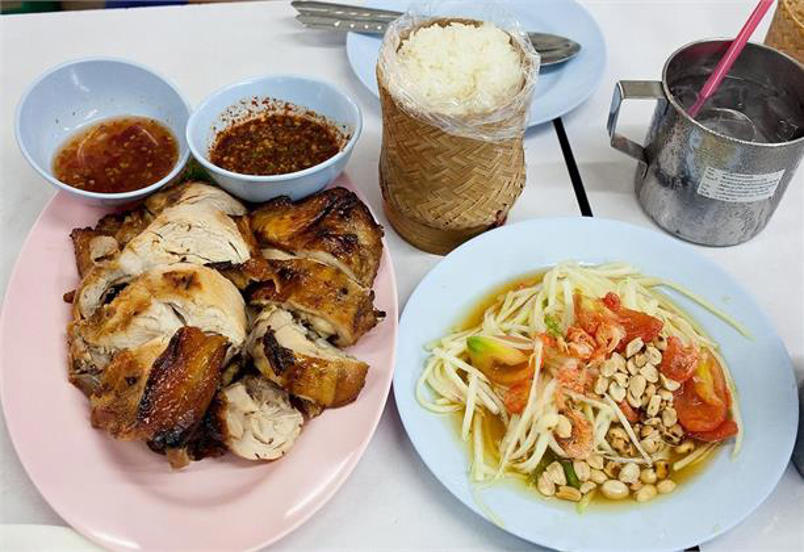 This food is a delicious grilled chicken dish. For just grilled chicken dishes, you can find them easily at street vendors in Indonesia. However, in Pattaya, you will be served using sticky rice.
Apart from that, the taste of this food also comes with a delicious spicy sauce with a brown color. For those of you who are spicy food lovers, wow, the sauce will make you addicted. it looks almost the same as enjoying grilled chicken in Indonesia, but it will taste more delicious if you enjoy it using your hands directly. And Gai Yang Khao Niao food can also be found in various restaurants and street vendors in Pattaya. So you don't have to bother looking for this food. Then, the price also can be adjusted according to the location where you eat.
Pad Krapow Moo Sap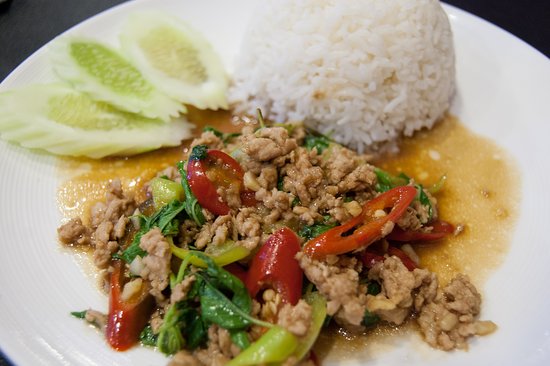 Pattaya Thailand besides being famous for its beautiful and enchanting tourist attraction, this place is also famous for its delicious and delicious food. This typical Pattaya food uses pork as the main ingredient. For those of you who are Muslim, of course, this one food is not recommended for consumption. Minced pork is mixed with basil leaves, fresh chilies, soy sauce, green beans, and a little sugar and then fried in a hot wok.
Pad Kapow Moo Sap is usually tasted using rice and also added with a fried omelet on top. This dish is very popular among tourists especially from the West to be enjoyed at lunch or dinner.
Pla Pao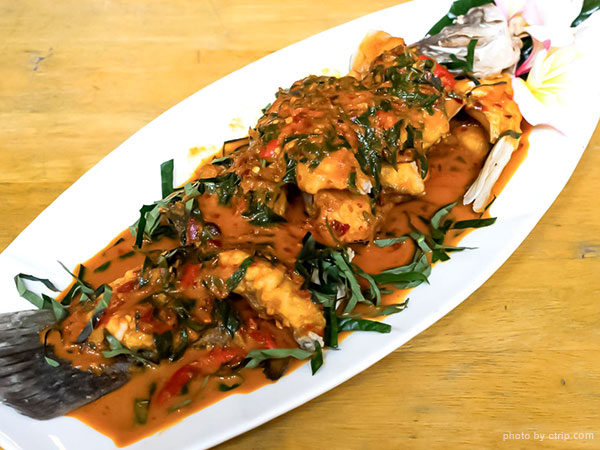 This traditional Thai food still revolves around seafood. Pla Pao is a dish that uses fresh fish as the main ingredient. Usually, Pla Lao uses tilapia meat which is grilled by adding a bunch of lemongrasses and put in the mouth. This is to add to the fragrance and delicacy of the fish. Even though it looks unsightly, if you try it once, maybe you will be addicted to trying it again. Usually, Pla Lao is eaten using seafood chili sauce or soy sauce with cayenne pepper. So if you want to enjoy this dish, you can find it at the Pattaya market. Hopefully, you are happy with the food on this one.
Khao Pad Gung
Food Khao Pad Gung is a typical Pattaya fried rice dish. This fried rice is almost the same in Indonesia, and Thailand is also popular for its fried rice. if you explore tourist attractions in Thailand, you also need to try some typical fried rice in Thailand, especially Khao Pad Gung.
This food is fried rice with onions, carrots, and peas as vegetables to decorate this food. Usually also added eggs and cucumber on top. In Pattaya itself, Khao Pad Gung is added with various seafood, especially shrimp, to be mixed into this menu. Apart from that, you will also get extra hot chili sauce, fish sauce, and lime which you can squeeze over your fried rice. Hopefully, you can enjoy this food again and again. Good luck!
Khao Niaow Ma Muang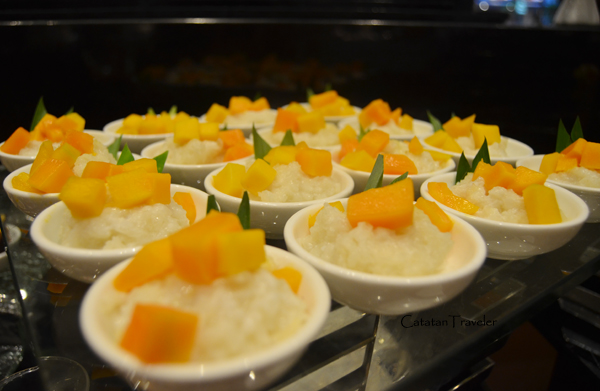 This Thai food is more popularly called mango sticky rice. This food is a typical Thai food that is very popular and must be tried if you visit this country. Yes, this one food uses the basic ingredients of sweet and delicious Thai mangoes as the main ingredient.
The mango is sliced ​​into several parts, so it fits nicely when you eat it. The mango is served with sticky rice and then coated with thick coconut milk for a delicious and fresh dessert. In Pattaya, it is usually added with a sprinkling of Moro, and added sugar sauce makes the mango sticky rice even more delicious. You can find this food in almost all corners of Pattaya. Hopefully, you can enjoy this typical Thai food.
Khao Tom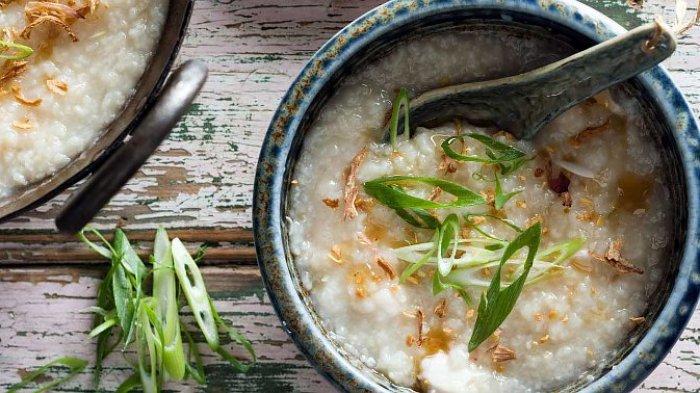 Khao Tom food is one of Pattaya's specialties which is usually eaten in the morning. Usually, this food is used for breakfast in the morning. for you to know, Khao Tom is a food using rice as the main ingredient. Then the rice is poured with soup with ingredients such as ginger, lemongrass, spring onions, shallots, fish sauce, eggs, and dates. The shape is almost the same as porridge in Indonesia.
To add flavor, the meat in Khao Tom is usually chopped and shaped into balls. At first glance, the shape is almost similar to meatballs but has an irregular shape. At first glance, this dish is not very pleasant to look at. However, if you've tried it, you might be addicted to trying it again.
Pad Thai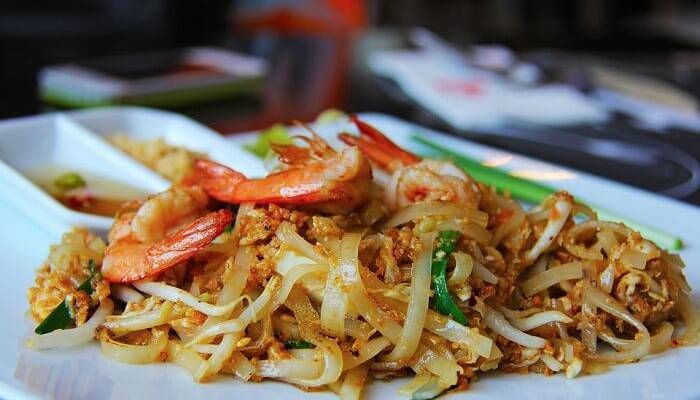 One day you definitely want to try other foods besides rice. Pad Thai is a typical Thai food that is also very popular in the world. No matter where it comes from, Pad Thai is very popular and is one of the identities of this country. Pad Thai is a dish that uses noodles as its basic ingredient.
The noodles used in Pad Thai are wider in size and are cooked using onions, eggs, and as a feature of Pattaya, local prawns are usually added which have an authentic taste. This food is very delicious and usually added bean sprouts and chili as a complement. So if you want to try it, you can come to Pattaya Thailand.
Tom Kha Gai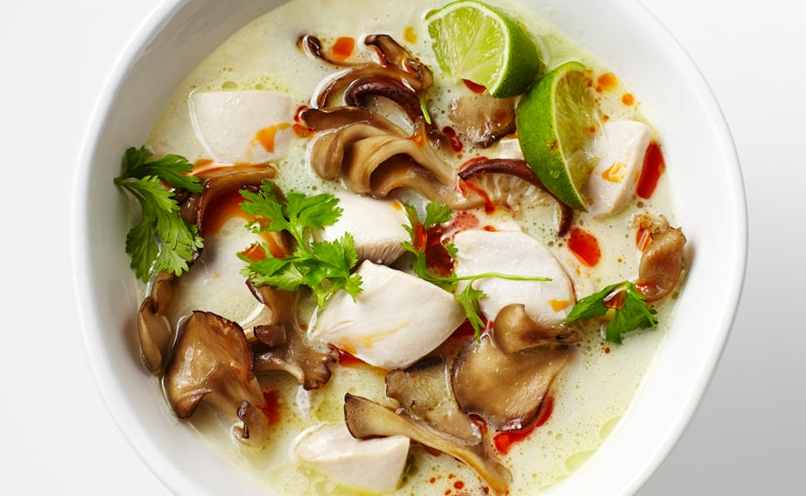 When you arrive at Bangkok Airport, you can straight to the city of Pattaya to enjoy the beautiful scenery and delicious and delicious Thai food. In this city, you can enjoy life like your dreams. In addition, the beach waves that alternate and scatter on the beach will make you feel more at home in this place. Then, when your stomach is hungry, you can enjoy delicious and delicious Thai food.
So if you are in Pattaya, you don't have to worry about not getting halal food. You can order Tom Kha Kai in this place. This food is a soup with coconut milk from Thailand. The broth is creamy white. This soup tastes quite suitable for Asian tongues because in it, there are pieces of chicken meat and green chilies and a mixture of spices that make this food smell good. That way, you will feel satisfied and enjoy this Thai dish. Good luck.
Gaeng Daen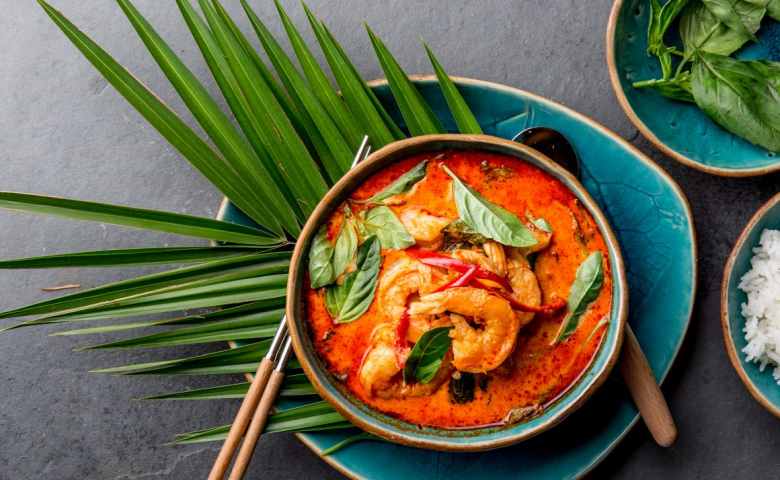 For you lovers of curry and seafood, you can enjoy this Thai specialty. Food with the name Gaeng Daen is almost the same as other Thai specialties such as Tom Yum. This food both uses coconut milk like Tom Kha Kai, and Gaeng Daeng whose basic ingredient is red chicken curry. However, this food is based on seafood such as shrimp and squid. This meal uses coconut milk so that Gaeng Daeng's food tastes very tasty. The savory taste is then combined with pieces of pineapple and then produces a very unique taste. Wow, it looks so good. Therefore, for those of you who are in the city of Pattaya, you can order it directly at this place. Because this food is easy to get.
4. Conclusion
Those are some typical Pattaya foods that we can recommend and you can taste. If you are on vacation to Pattaya Thailand, you don't need to worry about finding halal food. In the review above we provide a guide to the favorite and popular food in Pattaya. Hopefully, our review can be useful and become your guide while in Pattaya Thailand. Enjoy your holiday. Hopefully, your family will feel the warmth while in Pattaya.