1. Overview of Malacca city
Melaka is one of the historical cities in the state of Malaysia. You can access this city for 2 hour's drive from Kuala Lumpur city by car. this city together with George Town, 2008 Melaka was named a Cultural Heritage City by UNESCO because of its high historical value. Therefore, it's no wonder that many historical tourist attractions such as museums and relics of the past have become favorites for those who want to visit Malaysia.
The city of Melaka is known by the people of Indonesia, especially the island of Sumatra, as a tourist destination city. Melaka has many beautiful tourist objects that are worth visiting, especially museums, historical buildings, and even a place for treatment. Here is where we provide some recommendations for interesting tourist objects in Malacca that are popular. Hopefully, our review can make you interested in visiting this place when you visit Malaysia. Happy holidays!
Jonker street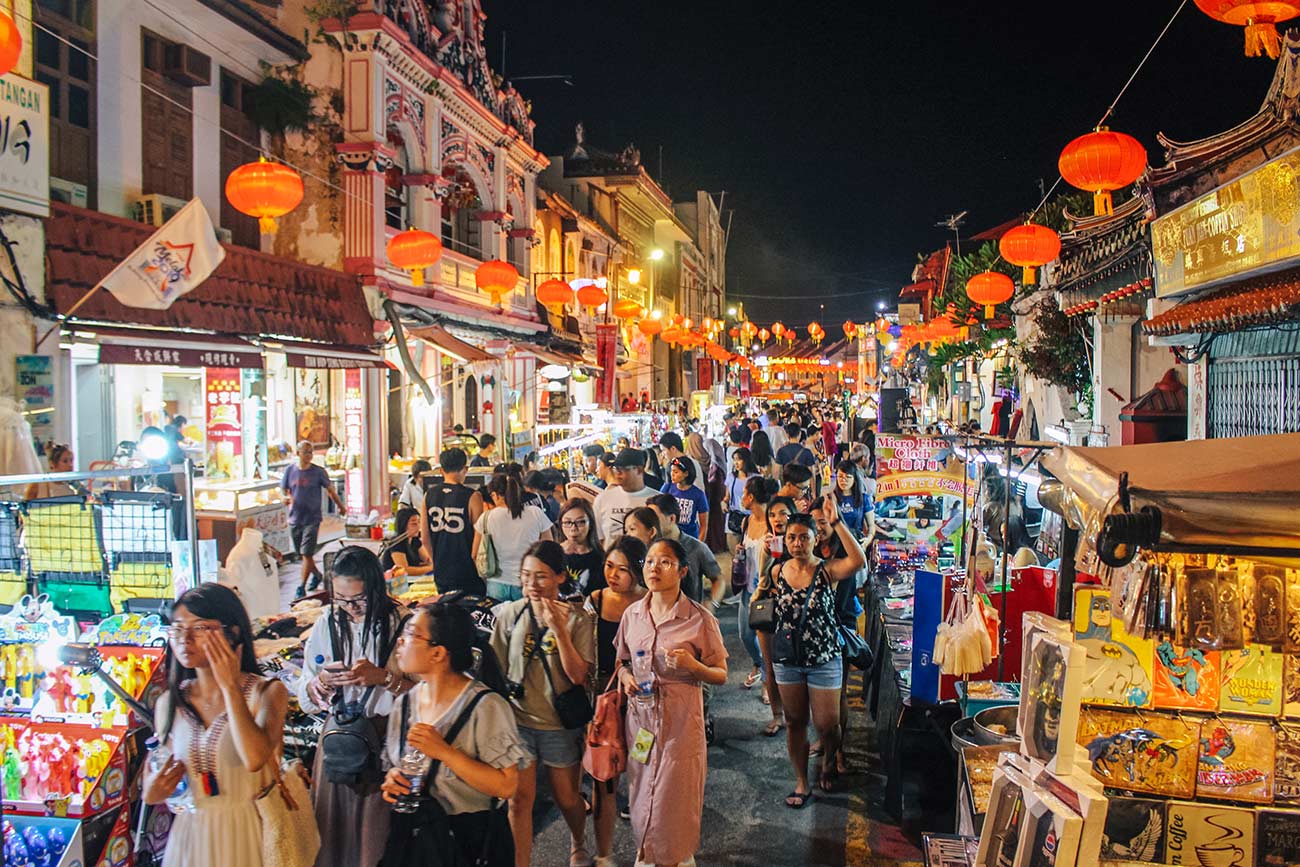 traces of historical heritage. In this place, you will be spoiled by rows of classic architectural buildings and old stories. This tourist object is located in the Chinatown area. Then, Jonker Street is often called Jonker Walk, Jalan Hang Jebat, or Antique Street. The reason why Jonker Street or Jonker Walk is called cool is that several old buildings were built in the 17th century and are still standing today. The architecture is still thick with a retro atmosphere and influenced by Chinese and Portuguese styles.
Jonker Street was transformed into a tourist culture street on June 19, 2000. This is the way of the Melaka city government to help Malacca residents and tourists know the culture of this place. But if you are a collector of antiques and items at low prices, Jonker Street is heaven. Various authentic artifacts and relics are here. And some of these items are up to 300 years old. In addition, in this place, you can find various attractive collectibles. Then, each of them has its history and mystery. Hopefully, you are interested in our review and visit Melaka.
Taste Melaka's Typical Food and Shopping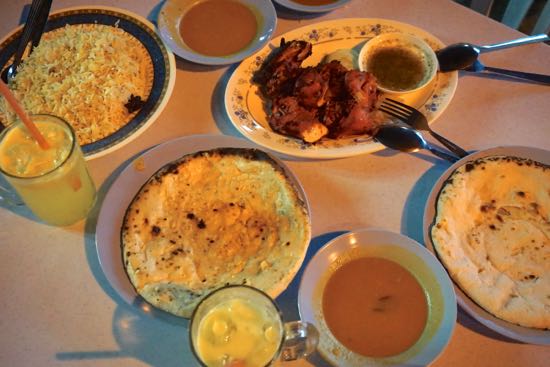 In Melaka City, you can pamper your stomach with a culinary tour of Tandoori chicken and biryani rice. In this place, you can shop at the Jonker Walk Night Market. The people called the Night Market because this area is a long street full of shops and stalls selling food and souvenirs.
The food sold at the Night Market is diverse, ranging from traditional Malacca, Malaysia, Japanese, Chinese, Korean, and so on. The traders sell in carts along the outskirts of Jonker Street. So many menu choices have been presented to you. So you are confused about which one to choose. Then the price is not much different from the restaurant. So for those of you who visit this city, don't forget to taste the typical food menu of Melaka City.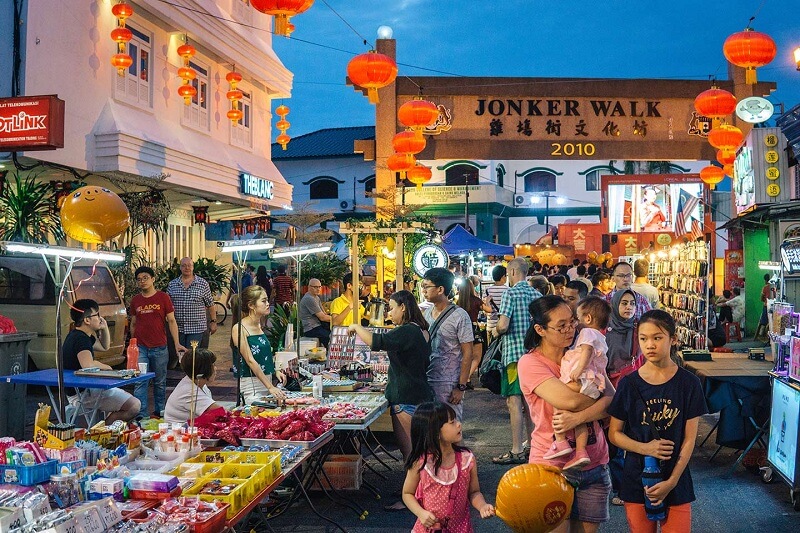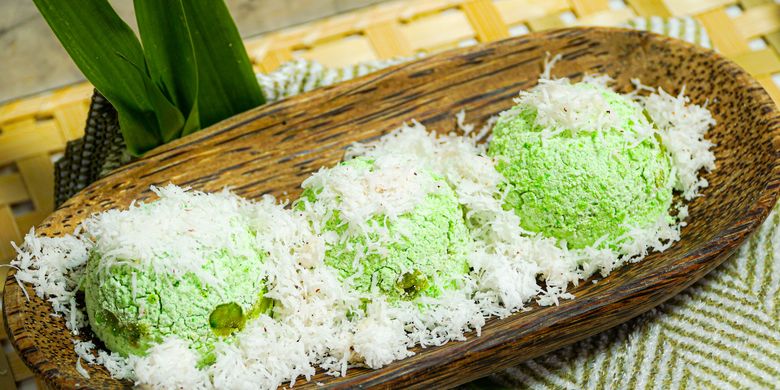 In addition, you can also enjoy a cake that they call Putu Platter cake. In terms of taste, this cake is practically the same as putu cake which uses bamboo in Indonesia. Only putu cake in Melaka has a different shape and is made to resemble a plate. The filling is the same as using brown sugar. In addition, you can find other traditional cakes, such as Dodol, Kue Lapis, and kue ku. But if you want to taste a lot of food, it's best to buy one portion of each food and share it with your gang. Then, to save time, it never hurts to eat while exploring all corners of Jonker Street.
Melaka souvenirs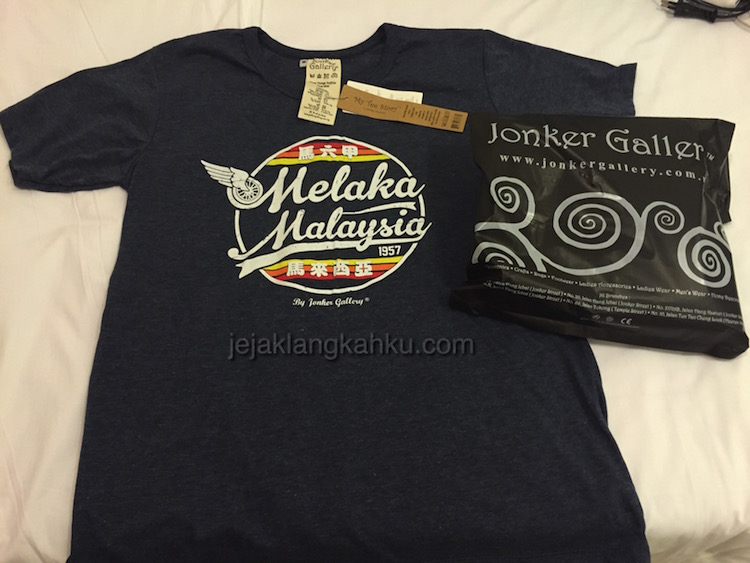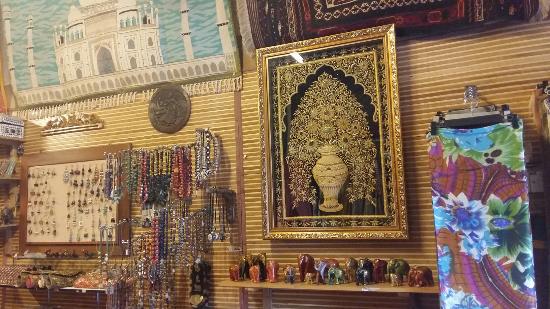 In this place, there are still various knick-knacks and souvenirs to be used as souvenirs. If you buy it at Jonker Walk Night Market, the price is cheaper than in the Red Square area. There are some traders who allow us to bid on their goods. Even so, you must be very clever when choosing goods. Then, check them first before paying. On Saturday and Sunday, and at night the Jonker Walk Night Market area is transformed into a car-free street at 18.00. So you can freely walk in this place.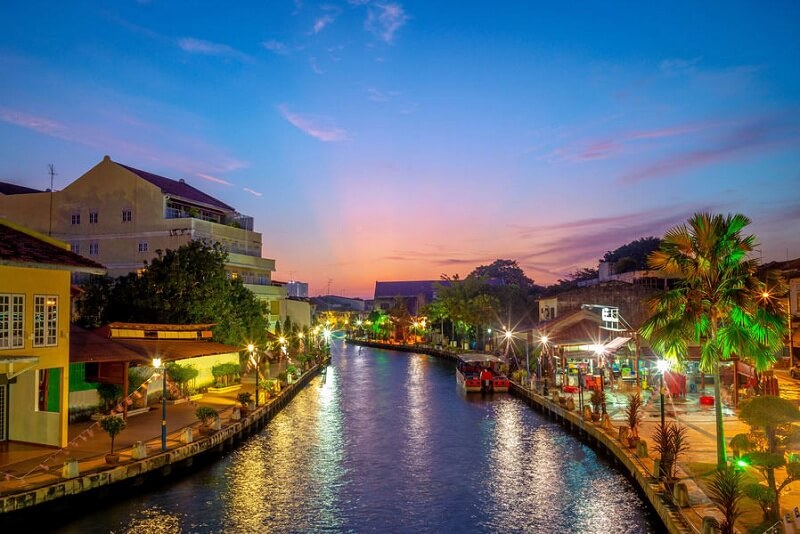 Currently, the city of Melaka has experienced rapid progress. As you can see, many tourist objects on the banks of the Melaka River have been built with facilities and buildings that can be an attractive treat for tourists, such as dams, artistic buildings, bridges, and beautiful river walkways for leisurely walks.
This river flows through the city center and several tourist attractions in Malacca City, such as Red Square, Stadthuys, and Jonker Street. This river is known as the 'Venice of the East'. Therefore, this tourist object always looks neat and clean. If you are visit here, you can enjoy a boat along the river route while seeing the beauty of the city of Melaka.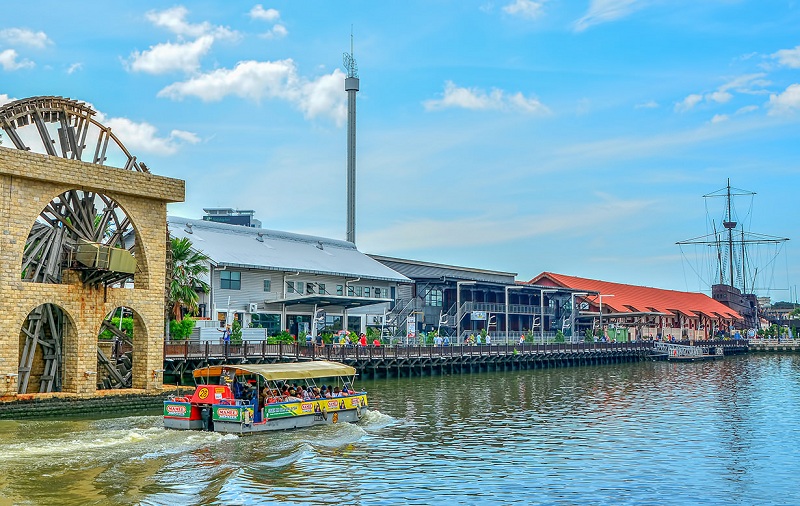 European sailors once nicknamed the Malacca River the Venice of the East because it was a prominent port for traders from Europe and Asia during the late 16th century. This river is famous all over the world because of its beauty, then the water is calm, clean, and charming.
The Melaka River flows for nearly 40 km. Starting from upstream in Kampung Gadek to downstream in the Malacca Strait. Therefore, this river has an attractive heritage because it is a silent witness to the fame of the city of Melaka in the past. If you are in this place, you can go down the river by boat along the river. Then, you will be amazed to see the beauty of the Malacca River.
Go along the river with the Melaka River cruise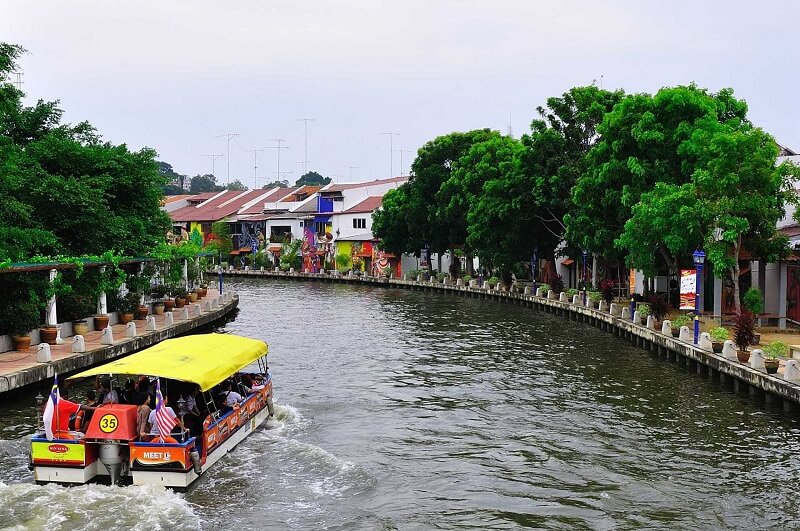 One of the fun activities is riding the Melaka River Cruise to enjoy Melaka from a boat while going down the river. The cruise lasts for 45 minutes, and all you have to do is sit comfortably and see the captivating views across the river. The tourist object in this place, the river management is very good. So the water looks clean and pleasing to the eye. You can take the Melaka River Cruise from the Taman Rempah or Samudera Museum pier. In addition, along the river, you can enjoy the city of Melaka from the river. We hope that our review will make you more interested in visiting Melaka.
Chan Boon Cheng Bridge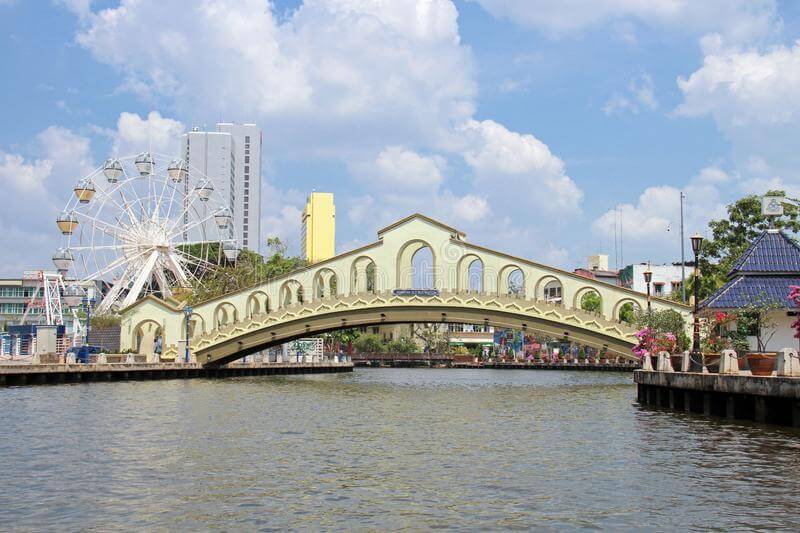 Popular tourist attractions around the Malacca River are in great demand by local and foreign tourists. On this river, there is a historic bridge called Chan Boon Cheng. Formerly this bridge became a link between the old Chinatown area and is now known as Kampung Pantai. Meanwhile, if you walk on the west bank of the river, then you will find a new area called Chinatown.
However, behind the beauty of this bridge, there is a story of a dark past. When Melaka was occupied by the Japanese, the Japanese soldiers placed the decapitated heads of their prisoners at the foot of the bridge. The reason is as a warning not to be too gentle for the locals. For this reason, the people of Malacca always remember this bridge as a historical bridge.
Take a Leisurely Walk Enjoy Morten Village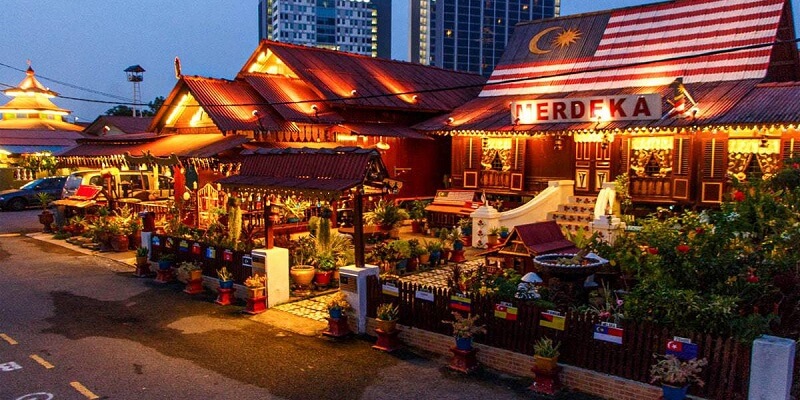 Travel to Melaka is very pleasant. While exploring the Malacca River, you will find an old Malay settlement village. This village is classified as a national heritage site, namely Kampung Morten. This village is arguably a typical Malay village but is popularly recognized as a living museum with well-preserved traditional Malay architecture depicting a past conservative lifestyle.
One of the historical evidence that still stands today in Kampung Morten is the Portuguese cathedral which was built in the 17th century called Rosary Church. So, if you are in Melaka, you should go along the Malacca River on foot. That way, you can see the sights without spending money.
Street Art on the Banks of the Melaka River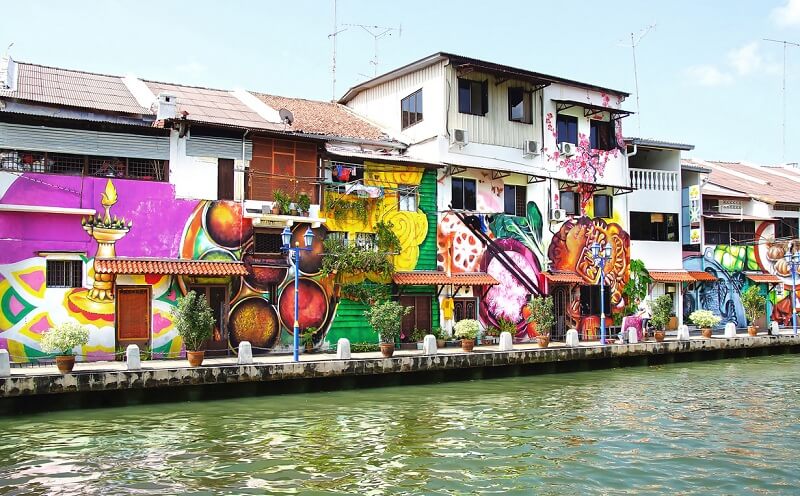 In the city of Melaka, you will also find large and colorful street art that is unique and attractive and plastered on the walls of buildings on the banks of the Malacca River. Most of the art is along Jalan Kampung Hulu, outside Jonker Street.
The art project is a collaboration between local painters and graffiti artists. The design achieves a beautiful look with townhouses and shophouses as the canvas. In addition, there are various beautiful mural paintings, such as orangutans, wild stallions, fruits, and noodles. You can also easily find this street art during a cruise along the Malacca River. But exploring these street art pieces on foot is even more fun because you might find a hidden spot that makes for a great photo.
Romantic Dinner on the Riverside of Melaka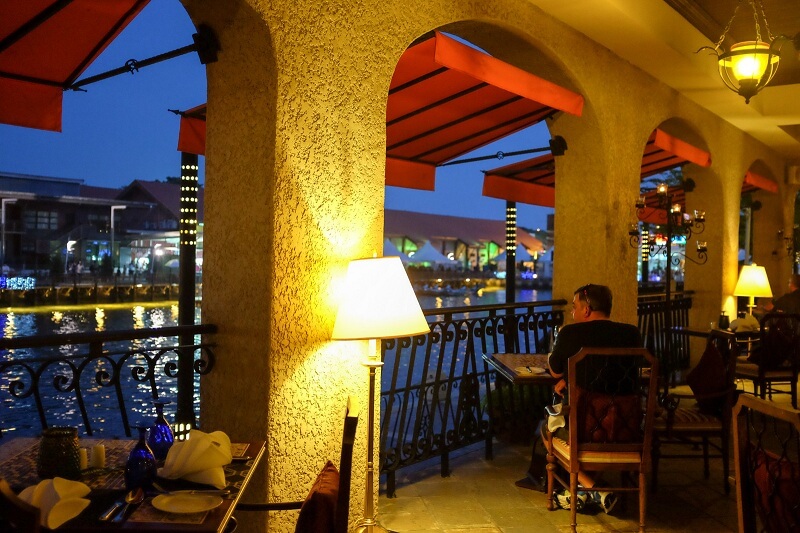 If you are in Melaka, you can enjoy the night atmosphere on the banks of the Malacca River. You can explore the restaurant on the banks of the Malacca River. In addition, you can also make the holiday atmosphere with your partner become romantic and unforgettable. By enjoying a romantic dinner by the river, the atmosphere will be warmer. In this place, you are accompanied by city lights twinkling at night. So as to create beauty for your vacation trip with your partner. Along the Malacca River, there are many restaurants that you can visit, such as seafood restaurants, local traditional dishes, to 5-star restaurants. So you don't have to worry about choosing the food menu at this place. It all depends on your taste.
How To Reach Melaka River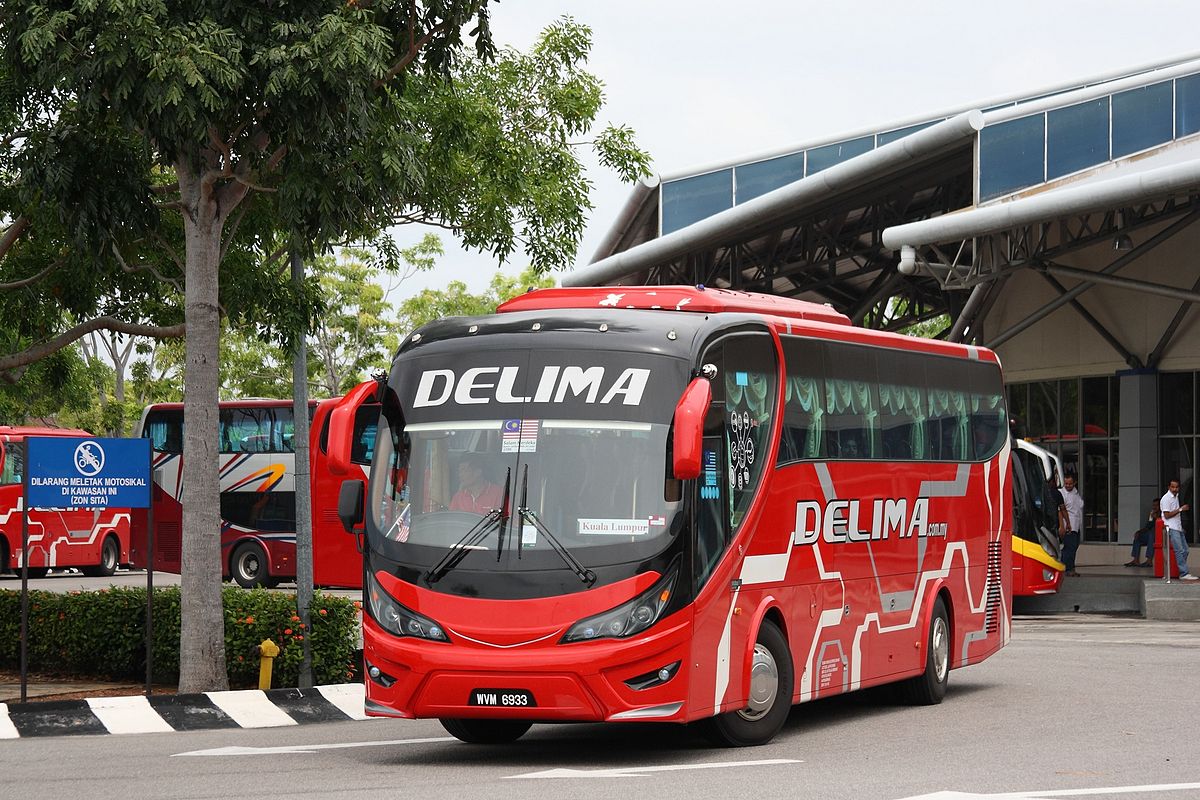 If you are in Kuala Lumpur, it is not difficult to reach the Malacca River because there are many public transportation facilities that you can use. There are several transportation services that can be selected as alternatives, such as buses from the KL center to the Melaka Sentral terminal. After paying at the bus counter you can sit comfortably on the bus. Then, along the way, you can enjoy the beautiful scenery. Travel time from KL Center is approximately 2.5 hours.
If you don't want to wait for a long bus departure, you can order a taxi at the taxi counter, or you can rent a special vehicle at the mobile rental counter. That way your trip to Malacca will feel more comfortable because you can stop at the rest area you want. We hope that your trip to Malacca will be enjoyable. Have a nice trip.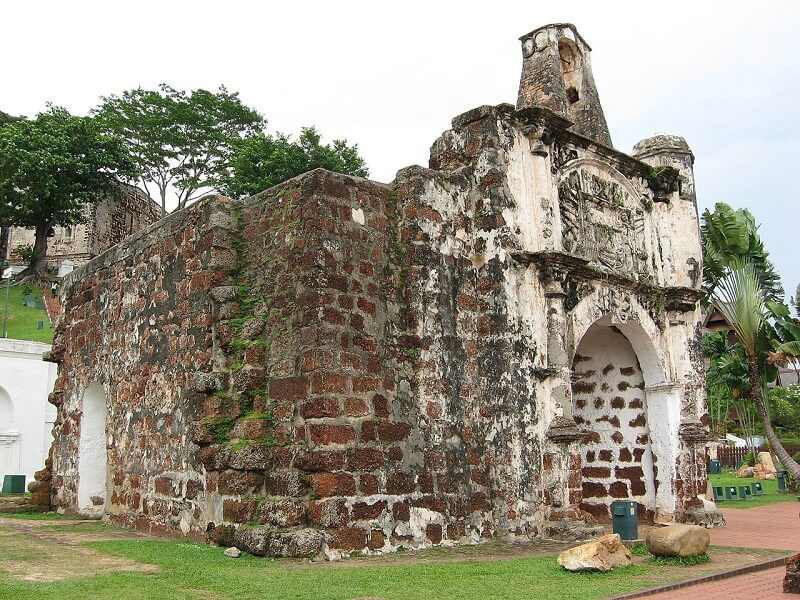 Another popular tourist object in Melaka is the historic fort. This fort is also known as Fortaleza de Malaca. Fort A Famosa is located on Jalan Parameswara, Bandar Hilir. This fort in Melaka is evidence of the history of Portuguese colonialism in 1951. In addition to the gate that still stands upright and is decorated with various ornaments, most tourists are also interested in seeing the ruins of the historical heritage.
If you are in Melaka, you will know that Melaka is a city with a long history and was ruled by four foreign nations. Colonialism
started with the Portuguese in 1511, then in 1753, the Dutch. After that, the British entered Malacca and succeeded in seizing it from the Dutch in 1824. Then they took over the city of Melaka in 1942. Because of its strong historical and cultural acculturation elements, it makes Melaka a unique and attractive city. Therefore, if you want to visit Melaka, you will be found a mix of Asian and European cultural sights. So interested in seeing the ruins of the historical heritage.
History of the Famosa Fort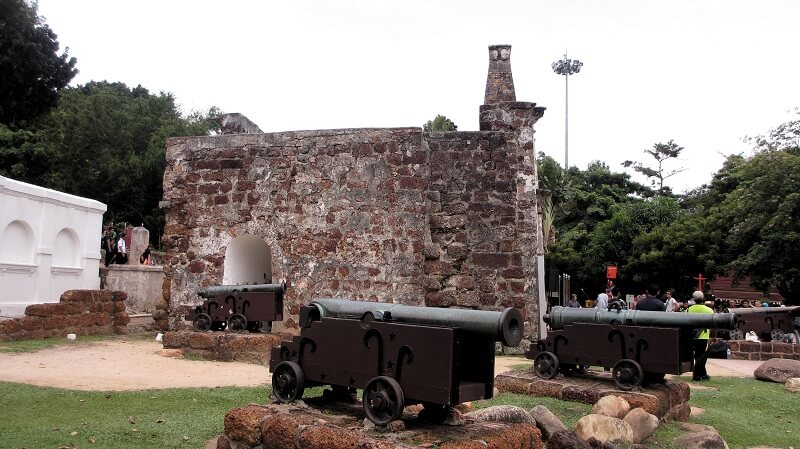 So if you visit the Famosa Fort tourist attraction or its other Portuguese name, "Fortaleza de Malaca", you will be explained that Alfonso de Albuquerque built the fort. In this fort, the Portuguese took control of Melaka city and used it as their base to expand their territories, including Indonesia.
Then, in 1513 after the Portuguese occupied Malacca, there was a big battle where Pati Unus or Dipati Unus led an attack on the Portuguese in Melaka to take back the city. At the age of 25 years, Pati Unus can be considered successful with its first attack. The war is one of the largest in Southeast Asia. Fort Pati Unus resumed its second attack in 1521, but unfortunately, he died on the battlefield which forced his troops to retreat and ended the war.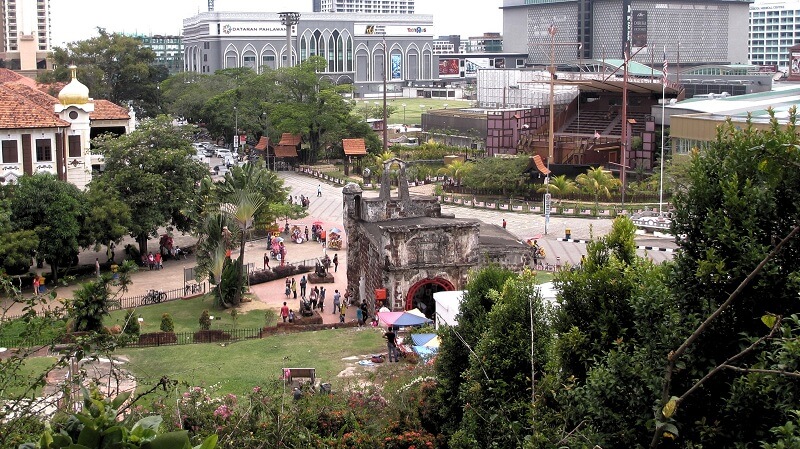 It was from this historical story that Fort A Famosa was finally determined to become a tourist attraction that was a magnificent, broad, and formidable fortress. In this place, there are many towers inside. such as hospitals, churches, to ammunition depots. If counted, this fort has stood firm for more than three centuries. Portuguese rule ended in 1641 after the Dutch managed to kick the Portuguese out of Malacca. Then the Netherlands surrendered its power to the British at the end of the 18th century. That was the beginning of its history, why Malaysia became a member of the European Economic Community.
Malacca Straits Mosque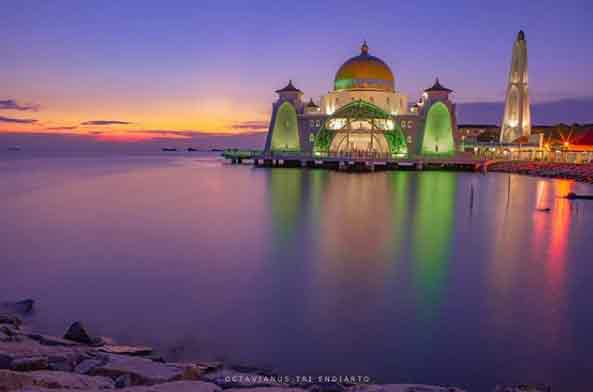 This stunning tourist object is located by the sea. This place is one of the icons of the city of Melaka. The appearance of this mosque is so esoteric and it faces directly to the Malacca Strait. The atmosphere makes tourists feel how it feels to pray to face the sea and feel the cool sea breeze. Apart from that, the nuances are like being in Mecca and Medina
The uniqueness of this area is the twilight time. Where tourists can see the sunset with a beautiful silhouette of the mosque. This atmosphere is what many tourists visit this place at Asr time and are willing to linger here. Don't forget to bring your camera too, so that every moment in this place can be captured in photos and pictures for your memories in Melaka.
Malacca River Cruise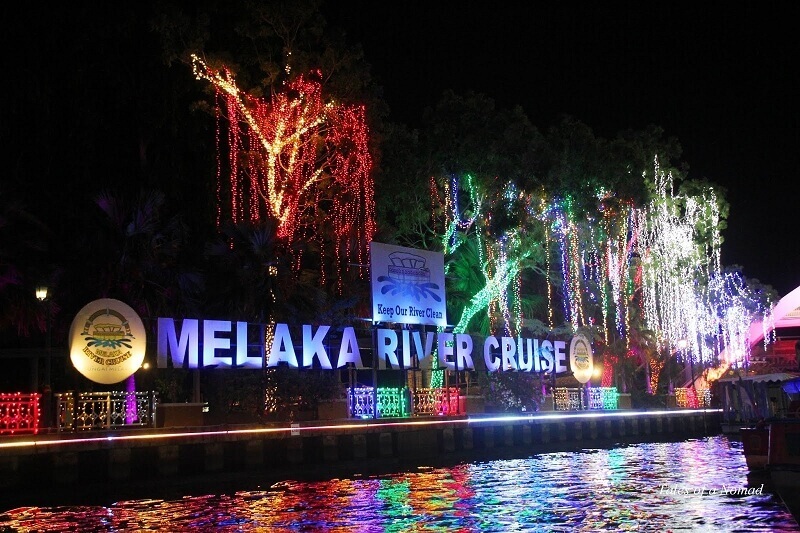 Your trip to Malacca will be even more memorable and enjoyable if you explore popular tourist objects in this city. Apart from walking along the river walk, you can also enjoy views of the Melaka River using the Melaka River Cruise. During the 45-minute boat trip, you will see beautiful views of a clean river and buildings and several old Dutch heritage houses. Not only that, you can see several Chinese-style houses and traditional Malay houses can also be found here.
If you want to take the Melaka River Cruise, you will be charged RM 30 for adults and RM 25 for children. Operating hours start from 09.00-23.30 local time with a distance of 9 km. The best time for a river cruise is in the late afternoon before sunset. At this time, you can enjoy the sunset with a romantic view from the boat. So don't waste any more time, lets buy a plane ticket and head straight to Malacca.
Christ Church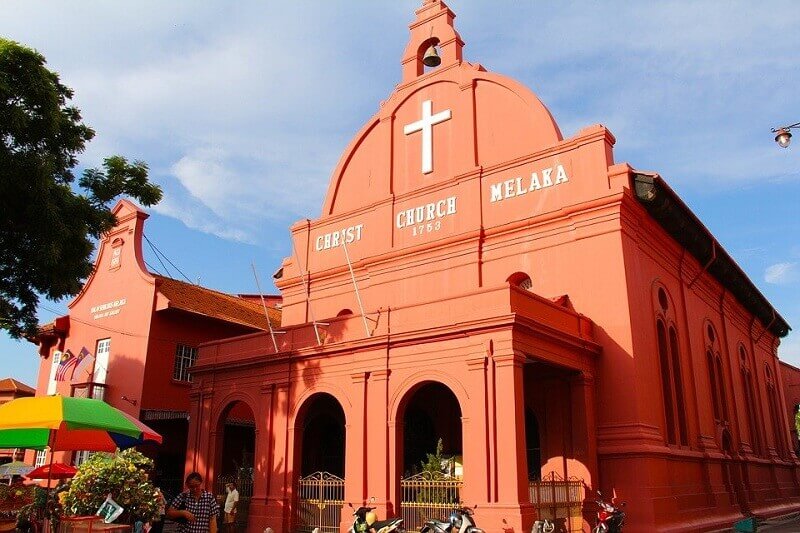 The Christ Church tourist attraction is a Protestant church that has been around since the 18th century. Then, this church was named the oldest church in Malaysia. This church is a silent witness to the history of the Dutch colonial conquest of Melaka. For your information, Christ Church was completed in 1753. The construction took 12 years. However, at that time the Dutch government still controlled Malacca. After the Anglo-Dutch agreement in 1824, Melaka was taken over by the British government. Then the church was consecrated again through the English church ceremony and changed its name to Christ Church.
In 1911, the maintenance of the church was carried out by repainting it from white to red. It turns out that the color change was not only made to Christ Church but also to the surrounding buildings in the Stadthuys complex. This red color is still maintained today and is the hallmark of the Malacca. That is the history of Christ Church that you can understand.
Malacca Maritime Museum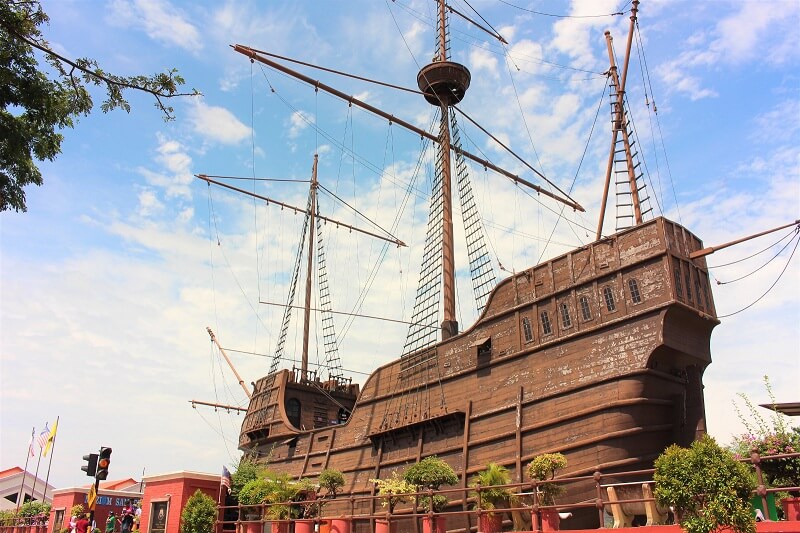 This one tourist object is very popular in Melaka. The Melaka Maritime Museum or another name for this is Muzium Samudera, in the form of a replica of a Portuguese warship named Flor de la Mar. Unfortunately, according to history, the ship reportedly sank and no wreck was found to date. The replica of the ship is made as closely as possible to the original which has a height of about 34 meters and a width of 8 meters.
The attraction of the Melaka Maritime Museum is the historical story about the golden age of maritime Melaka from the Sultanate of Melaka to the conquest of several nations. In addition, you can see the development of trade from the time of the Malay Sultanate to the colonial era in the land of Melaka. But if you want to see this museum, you have to buy an entrance ticket for RM 10. Here you can take photos as a memory from Melaka.
St Paul's Church Melaka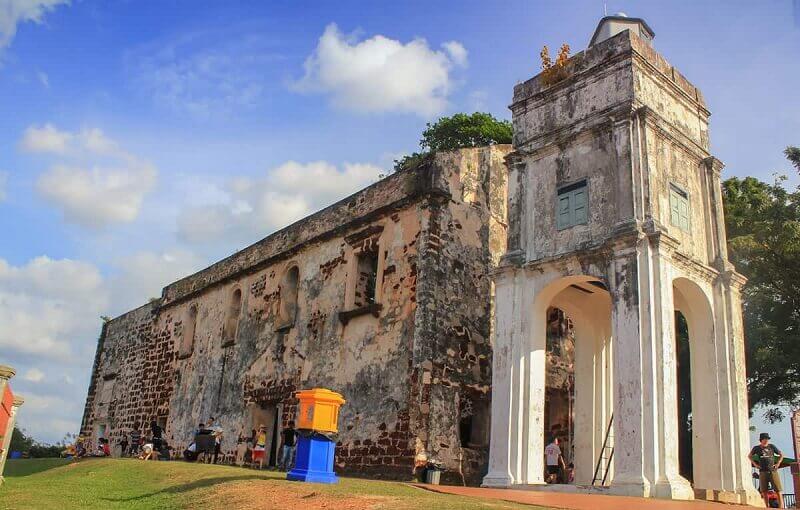 Even though the tourist object of St Paul Church Melaka is only the ruins of the building, you shouldn't miss visiting the place while on vacation to Melaka. The church building is still sturdy with a European architectural style. It's just that it doesn't have a roof anymore. In front of the church, you can see a statue of St Francis Xavier, who has lost his right hand.
St Paul Church Melaka was built in 1521 and is the oldest church in Southeast Asia. This church is located on St Paul's Hill with beautiful views overlooking the sea. So it is the right location to enjoy the sunset in Melaka.
Wonderland Melaka Theme Park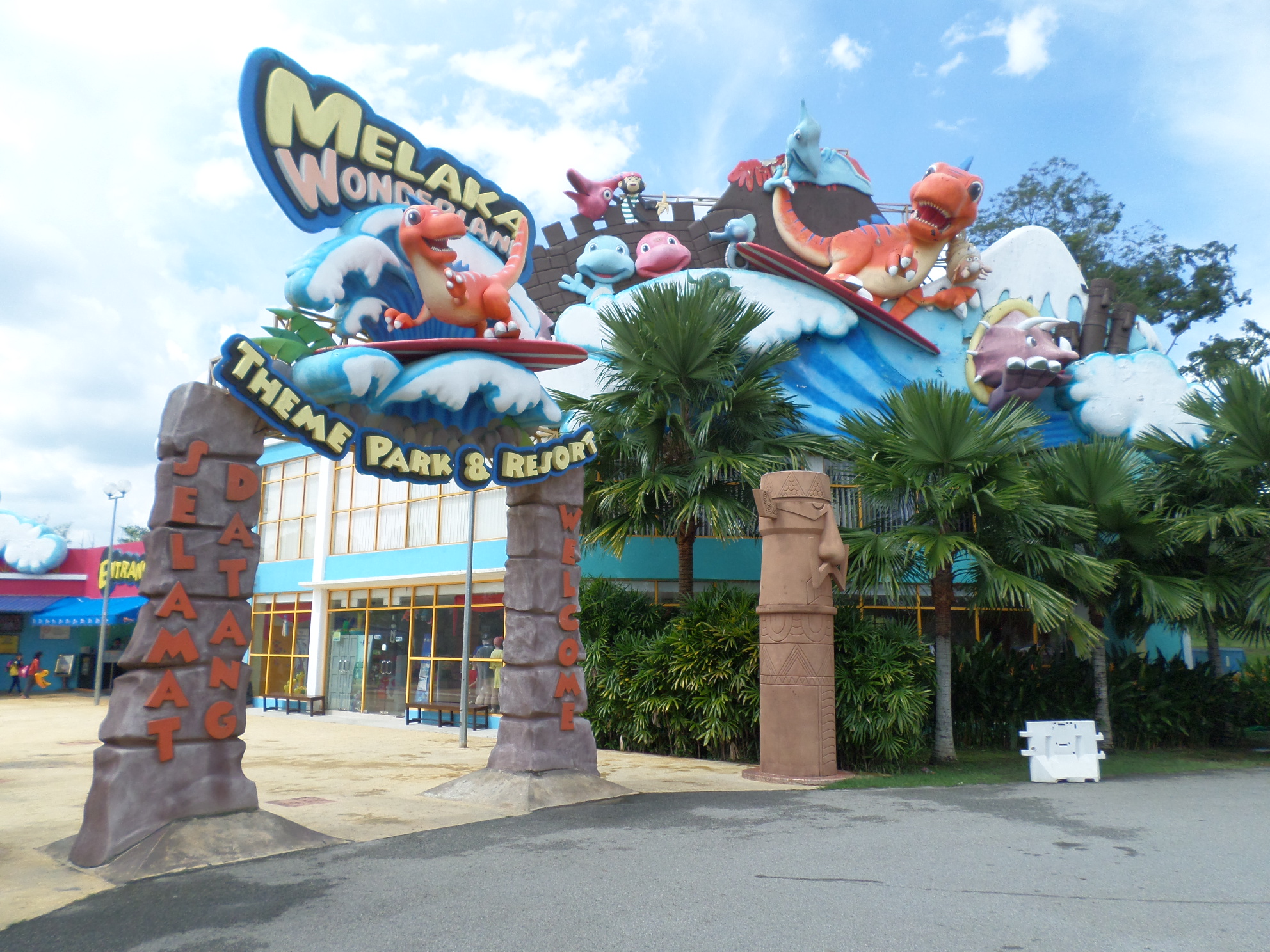 This popular tourist attraction in Melaka is the Wonderland Melaka amusement park. This water theme park is located in the Ayer Keroh area of ​​Melaka, Malaysia, which has been around since 2010. If you visit the Wonderland Theme Park & ​​Resort, it is the best way to cool off from the hot weather in Malacca city.
In addition, in this place, there are several water rides that you can enjoy, such as Cum Crazy River, Adventure Island, 1 Big Wave Pool, Anaconda Twist, The Pendulum, Kamikaze Racer, Tornado Chaser, pedal boat, tube ride, to feed fish and rabbits. This tourist object is a fun place for a vacation with family. In this place, you can take pictures for your memories while in Melaka.
Tower Taming Sari Melaka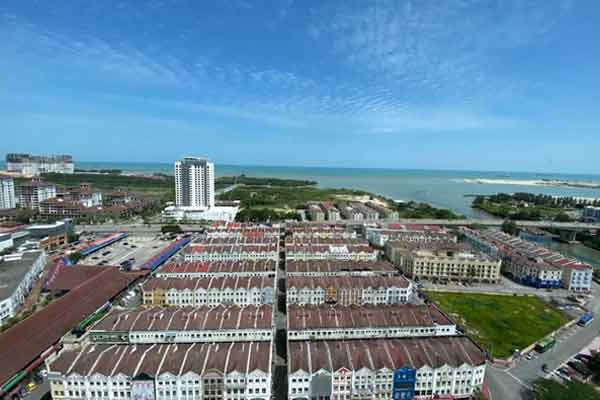 This tourist attraction is the Taming Sari Tower in Melaka. Here tourists will be presented with a tower covered with glass. Then, this deck will go up 80 meters. Well, therein lies the beauty of this area. Where tourists will be presented with beautiful views of the city of Melaka.
All attractions around this will be clearly visible. Not only that, you can see magnificent buildings up here. The best time to visit this area is the evening time. Where tourists can see a very beautiful sunset. Or also at night with dazzling lights twinkling.
Submarine Museum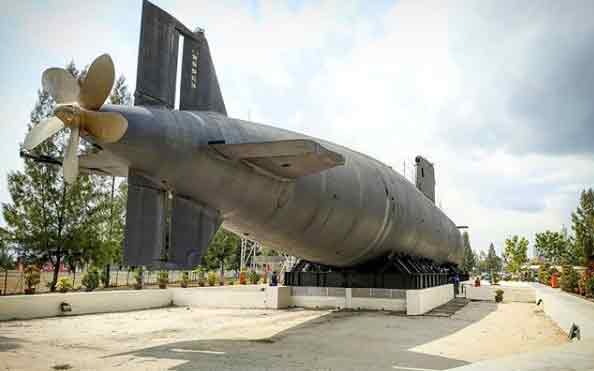 Melaka also has a museum that is no less exotic. Where the submarine that was made in 1979 was created as an interesting museum after it stopped operating. Although, inside it's very cramped like a real submarine. So, don't be surprised if, during the holiday season, there are lots of tourists coming and going. At certain hours tourists will hear submarine sirens which can only be heard on this ship. There are also several cannons that can be enjoyed on board. Therefore, you should not miss this tourist attraction when visiting Malacca.
Klebang Beach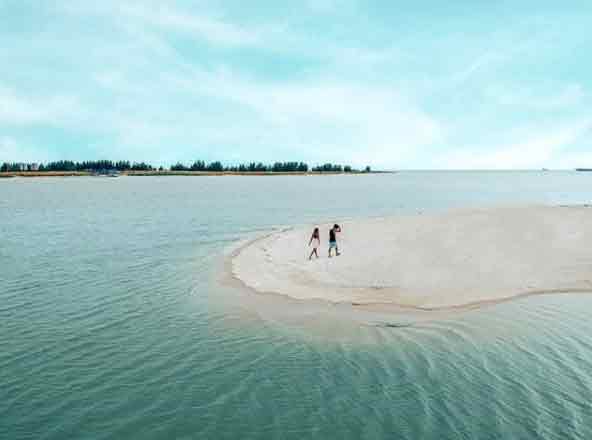 The sea is the most attractive tourist spot. As you can see, this beautiful tourist spot in Melaka is in the coastal area and located in the Klebang. This place is the dream of Malacca residents who want to enjoy esoteric natural nuances. The sand is wide enough to make tourists satisfied playing anything. such as volleyball, ball, and kite games.
So if you visit here, you can enjoy a very refreshing drink. Original Coconut Shake is often the subject of discussion among Malaysian netizens. The taste is indeed tempting and brings natural freshness. This drink is perfect if you drink it when the sun is hot. The throat becomes wet with delicious heavenly water. If you want to buy it, tourists only need to walk 3-4 km from the beach area. Don't forget to enjoy food offerings that are guaranteed to shake your tongue. In addition, there are several mainstay and special menus that are served at very friendly prices.
This beach, the place is very elegant and suitable for resting. After getting tired of walking around and playing in the water on this beach, you can enjoy cold drinks and snacks. This area which has quite calm waves makes many families choose this area to spend their weekend. Therefore, you can include this place in your visit list to Malacca.
Tanjung Bidara Beach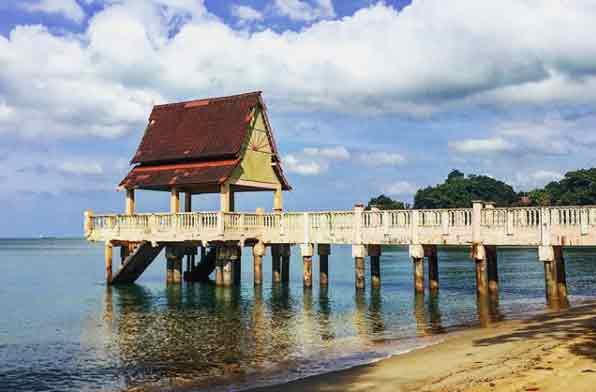 The sea in the Tanjung Bidara area can be said to be a paradise for fishermen. This place has a fishing village that serves some fresh sea fish. You can request seafood according to taste. The taste produced from this food is delicious and shakes the tongue.
However, this beach area is quite sloping and more friendly for all ages. Therefore, don't be surprised if many families choose this area as a vacation spot for culinary delights. Apart from that, the sight of the fishermen mooring these boats is also a perfect sight to be used as an object. For restaurant and lodging facilities, don't worry there are luxury resorts that can be selected and used as a place to stay. Indeed, the price is quite high, but some accommodations suit your budget. In addition, you can also taste seafood dishes that can make you feel at home. Welcome to this place.
Asam Pedas Claypot Restoran Kota Laksamana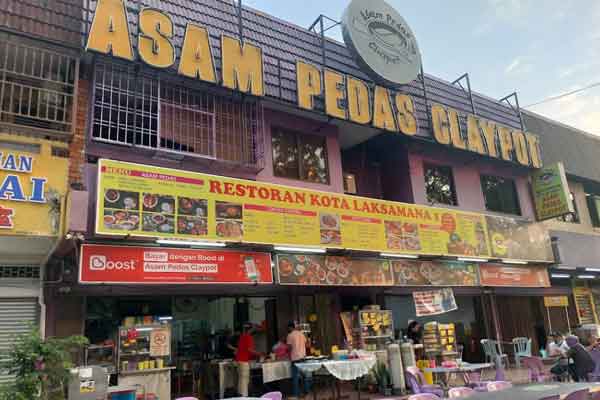 If you visit Melaka, you don't need to worry about having trouble finding food. This attractive culinary spot in Melaka presents a wide variety of delicious and tempting food menus. Many of the tourists who have been to Melaka recommend this place to visit. In addition to friendly prices, good service, and taste is still acceptable to Asian and European tongues.
To be able to enjoy eating at this place, tourists must visit in the evening until midnight. Therefore, it is advisable to come on time because the culinary here is open in the afternoon. At night many visitors meet in this area. So, it will be difficult to get a place and at the same time enjoy the atmosphere of eating here. The most favorite main menu is sour and spicy. You are guaranteed to be satisfied and feel at home here.
Melaka Sultanate palace museum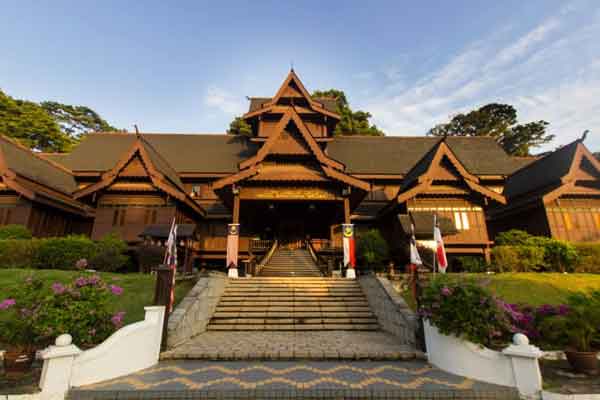 The attractive tourist attraction in Melaka, Malaysia for you to visit is the Melaka Sultanate Palace Museum. This tourist spot will bring you to a pleasant atmosphere. As you can see, a museum building dedicated to the history and culture of Melaka. It looks this place is a replica of the Malacca Sultanate palace which holds various historical objects.
In this place, you can find various collections such as clothes, weapons, traditional clothes, and so on. If you visit the Melaka Sultanate Museum, you will get an unforgettable experience, namely going around all parts of the museum with a variety of uniqueness in every corner of the building. The museum building has made of hardwood, so it is so exotic. Anyone can come here. The Sultanate Palace Museum is open to the public from Tuesday to Friday. From 09.00 to 17.00 local time.
Shellfish Seafood Jumble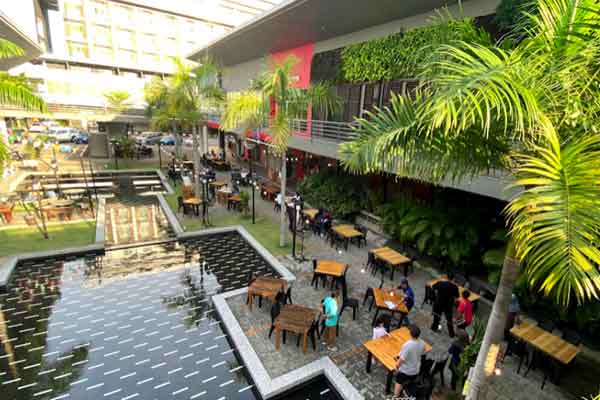 If you want a holiday in Melaka, Malaysia, don't miss culinary activities because a vacation will be incomplete if you don't taste a variety of delicious snacks in the surrounding area. In Melaka itself, there are various kinds of places for culinary tours. One of them is Cengkerang Seafood Jumble, which has many fans.
This place is a seafood restaurant that is quite popular in Melaka. The dish is so thick with spices. In this place, various processed seafood will spoil the tongue of every visitor. Crab, lobster, shrimp, and chicken are served in various types of dishes. So you don't need to worry about choosing a delicious menu in Melaka.
2. Conclusion
Malacca City, Malaysia, is a popular Tourist Spot for tourists from foreign countries. Then, it is not far from Sumatra island, especially Dumai, Riau, Indonesia. In addition, Riau and Melaka are a family of Malay people and languages. Therefore, there are still many things that we can still explore in Melaka. So you don't have to go to European countries because you can enjoy historical sights from European heritage. Hopefully, our review above can help if you want to vacation in Malaysia. Happy holidays!