Foodntravelling.com – Traveling around the summer season is indeed appealing. The sun is shining, the beautiful clear sky above that makes the journey feels more fun and safe in good warm weather! Looking for a nice place to visit this summer? We suggest you to visit Istanbul! This city offers an abundance of historic places and delicious food that will make your journey feel remarkably good!
Have you ever visited the well-known medieval historical site, Hagia Sophia in Istanbul? Or maybe you have a plan to revisit this historical building and another attraction in Istanbul. It's worth visiting a city that has many historic sites, and during your trips, you also find much delicious local food to eat. Traveling to Istanbul is such a worth visiting city. In this writing, we will be sharing with you a traditional Turkish food Iskender kebab. To know what is Iskender kebab and how the history begins with this Turkish local food. Let us dig in the Turkish food tour down below!
The brief history of Iskender kebab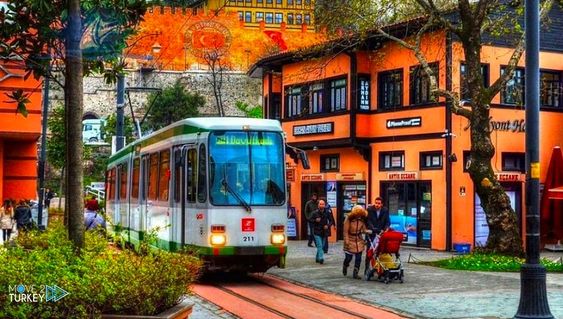 Bursa is a city located in northwestern of Turkey has amazing tourist attraction. More importantly about this city is where the Iskender came from. The life-changing kebab and innovation in Turkish food definitely came from this neighborhood called a bursa.
The Iskender kebab was known for the first time in 1867 in a western province called Bursa. It is quite unclear who first made this type of kebab. But then the Iskenderderoglu family was claimed that their family has run a kebab business from time to time. And that is why the name of Iskender kebab refers to his family name Iskender.
After the Roman civilization in Constantinople a long time ago, there are many things that Greek and Turkey share the same culture. Including food, where both countries have claimed the food and tradition is part of their country. For instance, we can find the Turkish dessert Baklava and quite similar to Siropiasta in Greek. The very thin pastry layer is stuffed with a nutty filling such as pistachio and walnut and then topped with syrupy sugar water. Despite the confusing history and where this food exactly comes from. The good news for the traveler is that we can taste this food while traveling to Turkey and Greek.
What is Iskender kebab?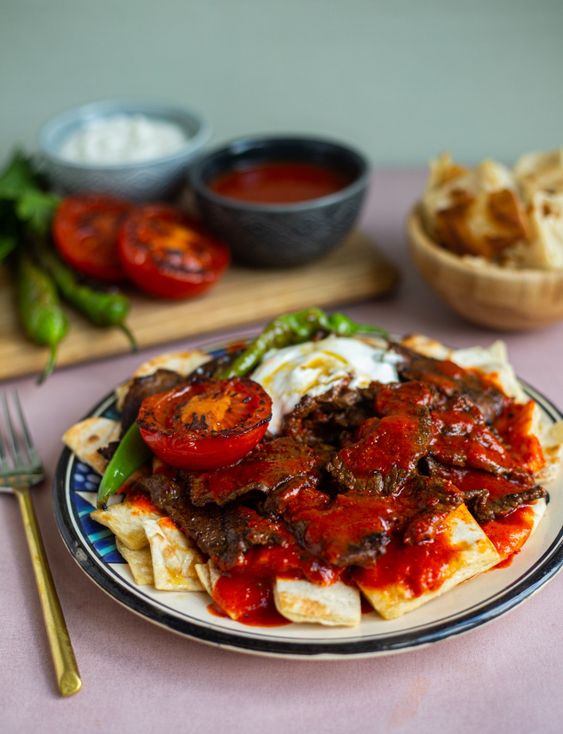 When you come to Turkey, you will find many food stalls and restaurants selling various kebabs. Now, what we discuss in this writing is Iskender kebab. Did you know what is Iskender kebab? Well, this kebab has some thin slices of meat usually made from lamb, beef, or chicken. And then topped with tomato sauce and generously put on the side the yogurt. Not to forget the grilled green chili and tomato also topped on the dish.
Enjoying Iskender kebab all around Turkey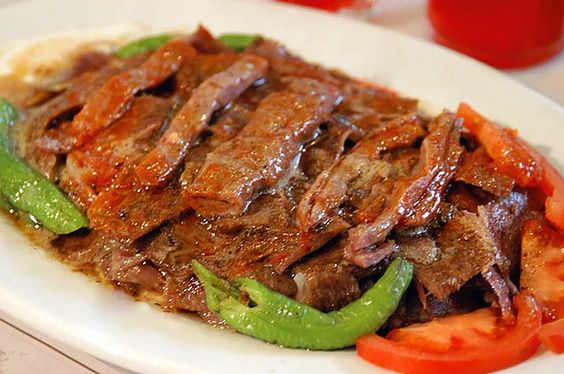 This mouthwatering meat dish you can get all around Turkey. Especially when you travel to the capital city of Turkey, Istanbul. There are lots of restaurants the street food vendor selling this type of kebab. What makes this kebab looks special to the others is that this kebab is served on the plate. If we take a look at any kebab, it usually wraps with thin bread or significant thick bread loaf.
When you order Iskender kebab, you will never imagine the grilled meat stuffed in the bread. This kebab is absolutely looking different from others. It is served on the plate with a generous amount of tomato sauce. It is commonly served with bread, you can scoop your fork to the tender beef and try to find the pita bread on the bottom. Yeah, the bread is topped with the meat and tomato sauce. And then, the scoop of yogurt is served beside your kebab, it gives a different dimension of kebab flavor. In addition, get an awesomely smoky aroma from the grilled green chili and tomato sauce. You can taste the sweet, sour tomato sauce and has been riched with creamy yogurt. Then, the perfect season and salty of grilled meat meet the chewy pita bread, this kebab is remarkably good and rich! You definitely need to try this Turkish food when you come to Turkey!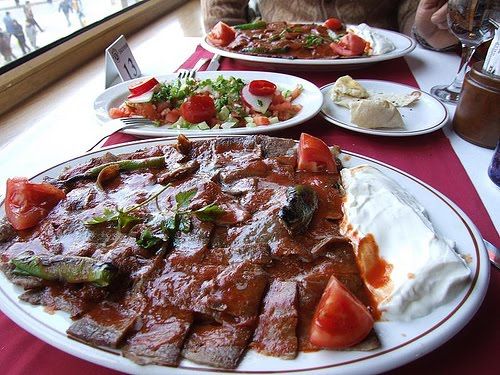 Although Iskender kebab is from the northwestern province of Turkey, don't worry so. Because we will find this kebab around Istanbul too! There are lots of restaurant and street food vendors selling this famous Iskender kebab. So, when you have an Istanbul food tour while visiting a lot of historic places in this city. You can definitely enjoy this Iskjender kebab all around Istanbul street!
The Iskender kebab serving the beef and lamb meat. But thanks to the modern Istanbul culinary now that has invented the chicken Iskender kebab too! So, if you don't like to eat the land and just prefer to eat the chicken version. You can order it in the restaurant that served chicken Iskender kebab!
Conclusion
Turkey is one of many beautiful Balkan countries. This country has offer tons of remarkable historic places, great shopping places, and the hospitality this country has to offer. It is definitely the highlight of visiting this lovely country. When you are planning to visit Turkey, you do not wanna miss visiting its capital city, Istanbul.
Istanbul is the city that straddles the Bosphorus strait and two continents of Asia and Europe. It has a lot of the world's top tourist destinations. Let say the travel icon of Istanbul, the blue mosque, and Hagia Sophia that has ancient medieval architecture and a great history to remember. There are still a lot more historic places that are worth visiting all around Istanbul.
Traveling to any city around the globe feels incomplete without trying some local food. When you come to Istanbul, you are blessed with much mouthwatering food. For instance, this Iskender kebab is one of many awesome kebabs you have to try when traveling to Turkey! Eating legendary traditional Turkish food, Iskender kebab. We will feel satisfied with the rich kebab flavor. Imagining, the chewy pita bread mixed with smoky thin meat. Then, topped with juicy tomato sauce and then elevate the flavor with creamy yogurt. This type of kebab is sensational!