Foodntravelling.com – For anyone who has ever been to Istanbul, they might recognize this one famous dish, doner kebab! Typically the lamb and beef, the meat is stacked into vertical shape cook on the metal rotating spit, it's literally delicious Turkish food! You will find dozens of doner kebab stall all over the street. On every corner of Istanbul's street, it's easy to spot the stall or restaurant which selling doner kebab.
When you come to Istanbul, you will find a lot of heritage buildings with a lot of history behind them. In addition, there is no doubt when we travel we can observe delicious local food. Turkey is well-known for its delicious meat dishes. Kebab is the gifted food to the earth. There are various types of kebabs in Turkey. There are Iskender kebab, cag, and doner kebab that we will describe more in this writing!
There is nothing better to see the beauty of any places we visit and adore the art, history over it. And also observing delicious food while traveling could be the highlight of our journey. Some people might fly to some places to enjoy the originality of the food itself. If the food is the reason why you travel, Istanbul is a must-visit city, it offers tons of delicious food from the famous Turkish sweet dessert, to enjoy the meat dish, it is such a paradise for the food lover! Then, don't miss any tips and info about the doner kebab down below!
What literally doner kebab is?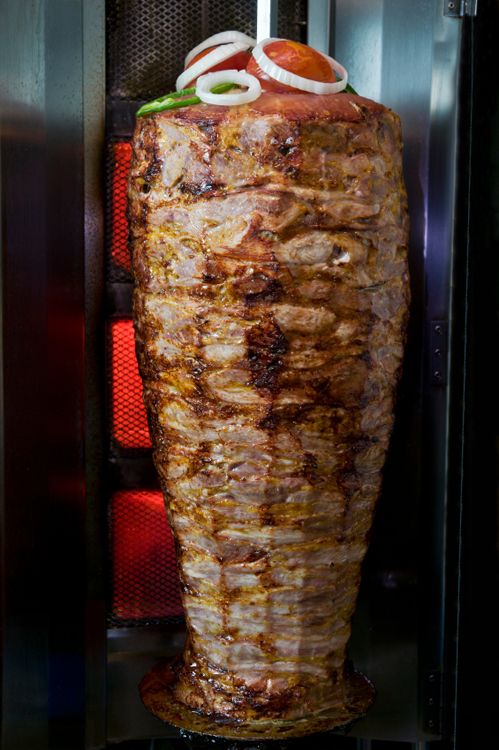 When you already know how delicious this meat dish is, but still do not know how to explain what it actually is. The doner kebab is the kebab that serves the grilled meat over the heat of the charcoal. But what makes this kebab special is the presentation. The meat, typically the lamb is stacked vertically on the giant metal skewer. Then it is cooked with a slow charcoal heat with gently move rotation. So, the meat remains juicy naturally, you can see the fat just fall apart from the meat. With the smoky aroma, we can see the meat crispy outside and so tender and juicy inside.
The perfect rotation and keeping the balance of charcoal heat make this meat is so dangerously delicious. In addition, there is some vegetable stacked on the top layer of this meat. Tomatoes, chilies, and some lettuce are also cooked with the meat. So, it has a smoky meat flavor aroma.
The beautiful presentation of Doner Kebab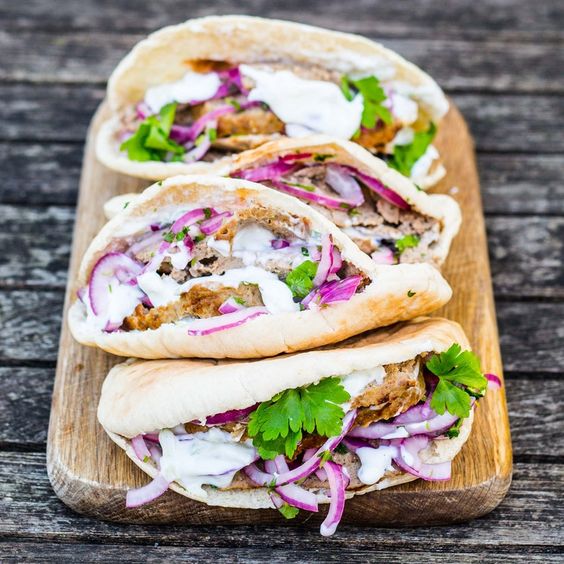 When you are looking for the must-eat Istanbul top food, the doner kebab literally hands down. With the beautiful presentation and the juicy smoky sandwich aroma, you have to try this Turkish food! We believe every country has its own delicious food and some unique cooking style. Coming to Istanbul as a tourist, our eyes will be satisfied by mouthwatering food. Just like one of the most well-known Turkish kebabs called doner kebab!
You might have ever tasted doner kebab in your country. But, eating it in the original place where it's come from is the best thing to eat! There are lots of doner kebab stalls and restaurants all over Istanbul street. So, you will not find it hard to buy this meat sandwich!
The beautiful and entertaining doner kebab cooks on the giant skewer and rotates it with the slow charcoal heat. When the chefs are slicing the meat, rotate the giant vertical spit, looking for the perfect crispy char meat. It is literally satisfying to see them living the meat!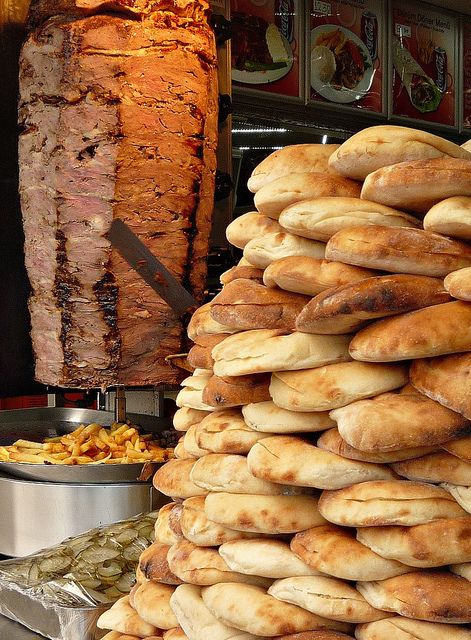 The doner kebab is usually served with pita bread. They will take the bread and then stick it to the giant rotation meat, so the bread will absorb the meat juices coming out from the grilled meat. And they, they will start to slice the meat onto your bread, the perfect char meat put on your bread and not to forget they add in some vegetables. In addition, they will top the bread with onion, tomato sauce, and plain yogurt. Can you imagine how delicious the smoky and juicy meat is served with the bread and vegetables that absorb the meat juices itself? It is a good treat!
Doner kebab served with fries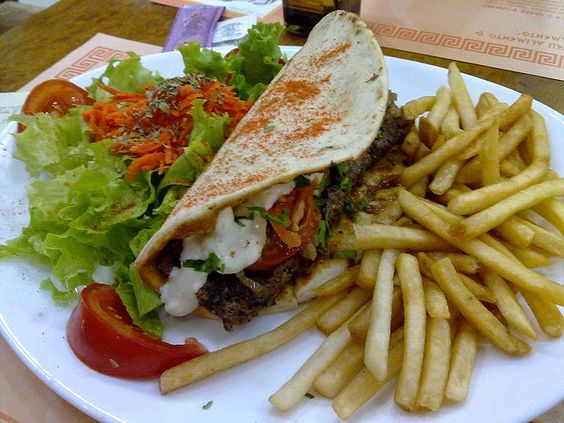 When you are looking for the delicious Istanbul street food tour, the doner kebab must be on your list! This Turkish food is seriously delicious and will fulfill your tummy with happiness! When you order doner kebab, some stalls also will serve your doner with fries on the side of the plate or put it on top of your bread. Well, you have to try this Turkish fast-food style, it's so yummy!
Complimentary drink Turkish ayran after eating delicious doner kebab!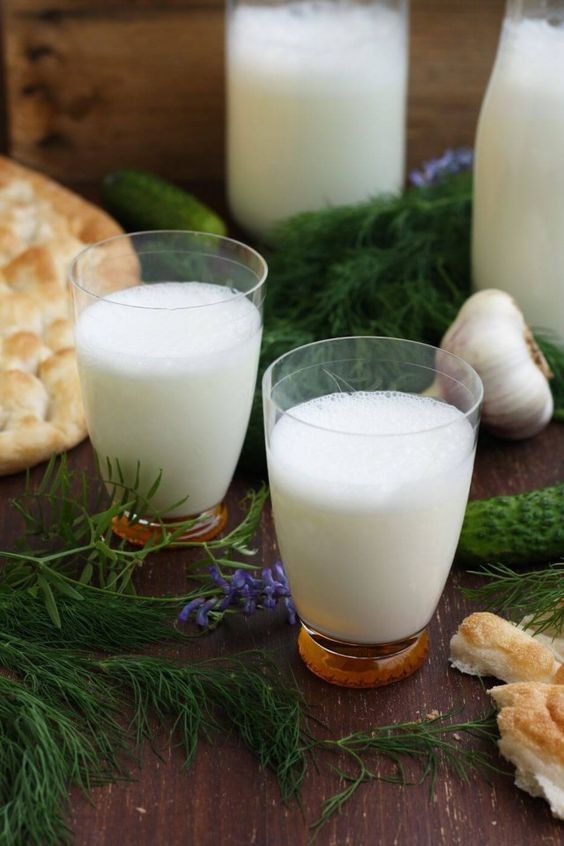 To complement your meal after eating delicious doner kebab, Turkish usually drink their local yogurt called Iran. Eating delicious food and gather with some locals is a good treat! Especially, when you eat the food like a local, that si something beautiful when you travel to another city!
Alright, talking about a complimentary drink after eating this mouthwatering doner kebab. What actually ayran is? Ayran is Turkish yogurt, ayran is made with yoghurt, salt, and water. When you heard there is salt content in this ayran, you will expect the taste will be salty. Well, you are definitely true, this drink tastes a little bit salty and sour. Even it sounds weird, but at least you need to try this drink like a local!
Meat selection for your doner kebab!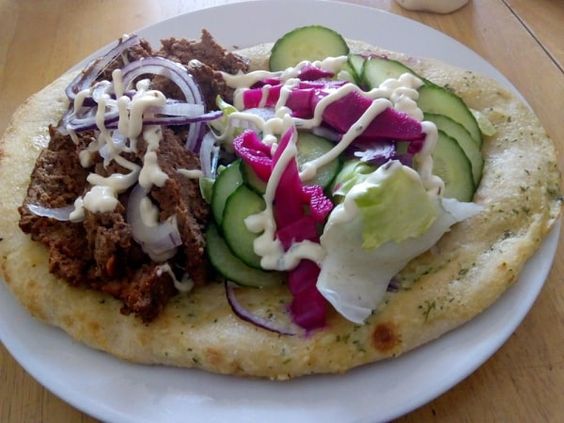 Although doner kebab is commonly used the lamb is the main ingredient of this Turkish sandwich. But, now there are some meat selections we can choose to put in our kebab. There are lamb, beef, and chicken doner kebab. So, you can order the meat selection based on your taste, all meat selections are delicious! But, how much is the doner kebab? Usually, the beef is the most expensive one, the range of beef doner kebab cost 20-30 TL, the land around 10-20 TL, and chicken is the cheapest one, it cost around 10 TL. The price might change, it can be higher or lower depends on the doner kebab itself, but that's all the average price you can prepare to get a doner kebab in Istanbul.
Conclusion
There are lots of beautiful historical sites in Istanbul. This lovely city offers the beauty of modern city landscape but also offers the ancient tourist destinations that will make your journey feels incredible! Travel to Istanbul is not only all about visiting historical buildings such as Hagia Sophia, the Blue Mosque, Topkapi Palace, and so on. But also travel for food is something you need to eat when you come to this beautiful city!
There are lots of delicious Turkish food spread all over Istanbul! From the dessert to the dangerously delicious meat dish, you will find a lot of good treats to eat in this city! One of the most well-known Turkish food is definitely doner kebab! The meat is cooked on the vertical spit over the slow charcoal heat is literally amazing!
There are some meat selections you can choose from when you order doner kebab. There are beef, lamb, and chicken meat that can be stuffed in your pita bread! Completed with fresh vegetables, simple seasoning salt, and pepper, the smoky aroma from the grilling meat, and topped with juicy tomato sauce and plain yoghurt. This Turkish fast-food style is so delicious! Don't forget to drink Turkish yoghurt called ayran. These two combinations will make you eat like a local!
We hope you enjoy this brief description of a mouthwatering doner kebab. When you are looking for the Top Istanbul Food, this doner kebab literally needs to be on your list. An awesome presentation of doner kebab as well as how delicious it is. Doner kebab is a must-eat Turkish food when you travel to Istanbul!