Foodntravelling.com – Vienna is the biggest and populous capital city of Austria. You might often hear about this city and also be familiar with it. Vienna is an ancient city in Europe that is packed with history. There are lots of ancients buildings and delicious food that is ready to please you when you come to Austria.
Austrian food is one of the most recognized foods all over Europe. Especially Austrian classic desserts are well-known as the Europeans pride in baking goodness. When we take a look at the map, Austria is located in the heart of Europe, the central part of the European continent. If you want to have bold European travel. Visiting Austria is the right choice. As we're being said, Austria has many touristy areas and awesome old architectural sites. Now, we will bring them to you in the top-rated tourist attraction in Vienna, and an easy Austria travel guide will make your plan trip feel organize. Make sure you do not miss any of them, let's begin our journey in the cosmopolitan beautiful city Vienna!
The Hofburg Palace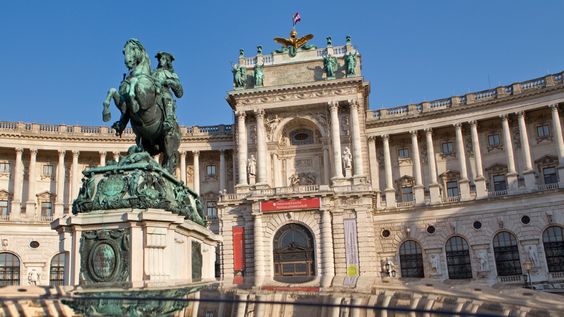 One of the most important buildings all over Austria is the Hofburg. Located in the heart of Vienna. This building is the most visited building by tourists. Since a long time ago, dating back to history where all the Austrian rulers live in this palace. And this gigantic building also the place of Austrian's president. This complex consists of many courtyards inside so it remains covered a lot of space. There is a Spanish riding school, imperial library, treasury, and all about the imperial age in Vienna collected in this palace. This palace covered around 59 acres included several courtyard areas inside of it.
If you want to travel and see the great European architecture style from time to time. Then, the Hofburg castle is the right choice. The gigantic and spectacular sight from the outside has the gothic, medieval, and roman architecture style in the design. This palace is so well-kept so we can enjoy it until now. You can see the art gallery and the treasury from a few ages that happen in the past in Europe. From renaissance, romanticism, the relics of the medieval age you can see in this palace. The Hofburg palace is one of the most top-rated tourist attractions in Vienna!
Schönbrunn Palace and its beautiful garden!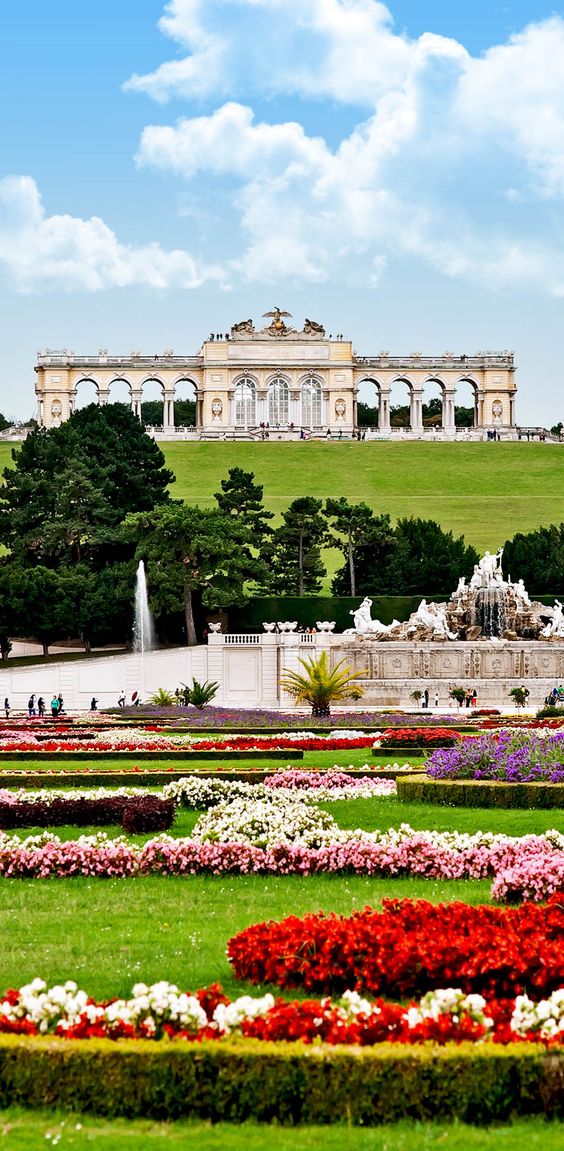 Another must-visit tourist attraction in Vienna is the Schönbrunn Palace and its beautiful baroque landscape garden. There are over thousands of rooms and apartments in this palace and the important place of Maria Theressa. You may resonate with her name. She was an important woman that ruled Austria a long time ago, and she is considered as the influential woman in Europe at that time. This palace is where she lives with her family.
One of the highlights of visiting this palace is that we can see Maria's breakfast room. It is decorated with a floral accent which is so beautiful! After seeing Maria Theressa's cool breakfast room.
If you want to dive into the unique baroque architecture style in Vienna. This Schönbrunn palace is a good example of the style. Basically, the Baroque architecture style is the popular massive European design in the 18th century. It has some arches on the roof style, presenting the glorious European architecture style. And if you come inside, you will be able to see the breathtaking massive classy interior design that using contrast color decor and also adding amazing relics to the design. The baroque architecture style is one of the most majestic European architectural styles!
Now, let's have a look outside of this palace. There is a beautiful baroque landscaping style that lay next to Schönbrunn Palace.
What is baroque garden style?
Baroque style garden is a formal garden style. Located in front of the castle, palace, and important residential. The baroque garden style has unique symmetry curated landscaping but still remains and focuses on the nature aspect. There are the highlights of baroque garden style, we can see there is a giant beautiful fountain presenting water feature element in the garden landscaping. Then, the sculpture and some craftmanship are added to give a charming formal garden look. This garden-style was so popular in the middle of the 18th century. Where the first style was found in France and Italy. After that, it spreads through European countries. So, it is not surprising that we can almost see the curated baroque garden style in many palaces in Europe!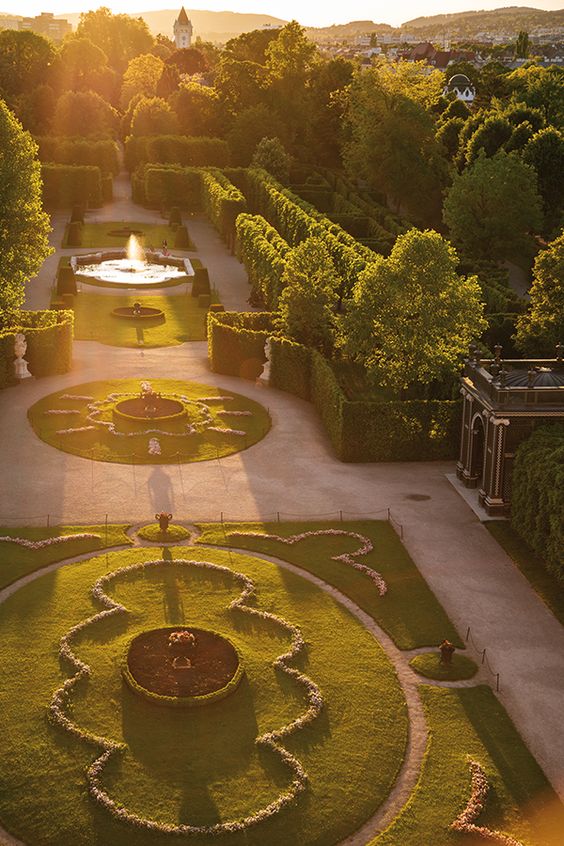 This is an example of the Baroque garden style in Vienna, Austria. It is right located in the Schönbrunn Palace. This private garden is completed with curated and symmetrical garden landscaping, also presenting the fountain as the water feature in the garden, it is so beautiful!
 St. Stephen's Cathedral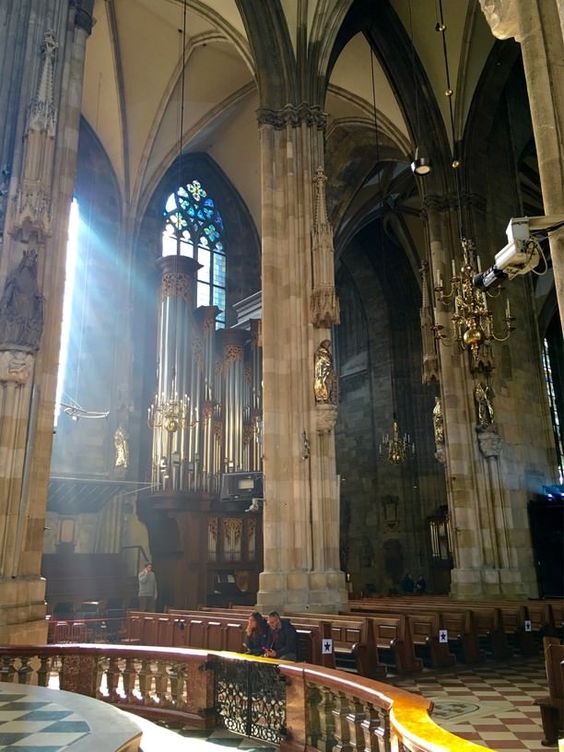 The next tourist attraction in Vienna is visiting St. Stephen's Cathedral. It represents the most important gothic church in Austria. This church has a great gothic architecture style, we can see there are sharp arches standing over the roof of this church. The tallest tower of this church reaches approximately 136.44 meters and it has 34.2 wide. The gold antique chandeliers are hanging and we can see there are some beautiful roof decorations. When you come inside in the daytime, there is natural lighting cascading through the stained glass window. This church is quite important in Austria, there are some respected people buried in this church.  The emperor Friedrich III was buried in this church with the impressive marble sarcophagus. Would you like to visit St. Stephen's Cathedral when you travel to Vienna?
Visit Vienna zoo (Tiergarten Schönbrunn)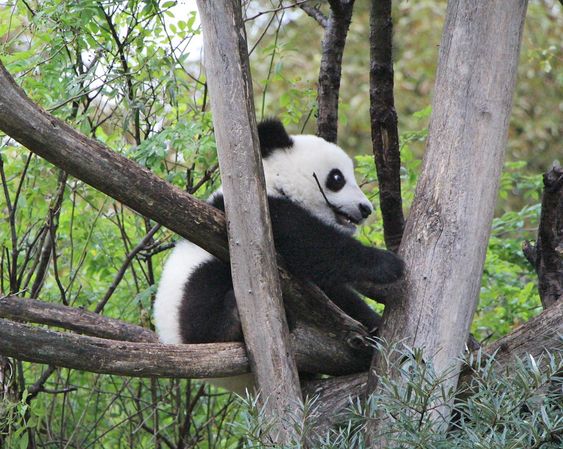 When you travel to Viena, the capital of Austria. Take a little refreshment of your trip by visiting Vienna zoo or called Tiergarten Schönbrunn. What makes this zoo is so special? It is the oldest continuing-operating zoo in the world and one of the best zoos throughout Europe. It was found in 1752 when Emperor Francis I's menagerie reign. This zoo is home to 750 species including the Giant Panda, and also we can see the great aquarium and rainforest section. It is a well-kept old zoo that still operating now. So, if you have a lot of time, don't forget to visit the zoo in Vienna!
Vienna State Opera House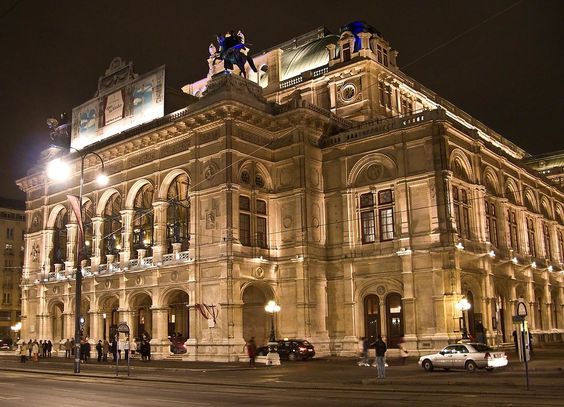 If music is a thing for you, then visiting the splendid and old opera house in Vienna is a must. Most importantly, Austria is the home for many good musicians, and also the famous Austrian musician Wolfgang Mozart was lived in this country. Dating back to history, this opera house was built in 1869 with French renaissance style. On the first floor, we can see some of the most famous opera scene paintings, and also the gallery of the amazing tea rooms and valuable tapestry. This giant opera house accommodates 2.200 audience seats and over 110 musicians. So, don't miss to visit this cool place if you love related to music and art!
Eating Viennese signiture food "Wienner Schinetzel"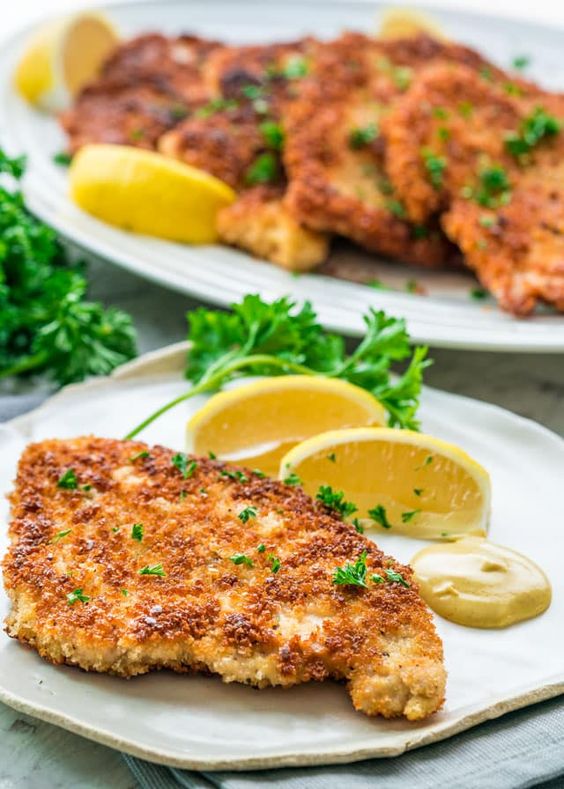 Travel and food are something that could not be separated from each other. Visiting famous destination places and then eat the local food is a must. When you come to Vienna, there is no doubt to eat Chicken or Pork wiener schnitzel. The famous meat cutlet, crispy on the edges, soft inside, then serves with mustard cream sauce. There is a lemon complete this dish. There are lots of restaurants in Vienna you can enter to enjoy this authentic Austrian food, Wiener Schnitzel!
Conclusion
There are a few destination places you have to visit in Vienna. There are still lots more awesome places in Vienna that will make you adore it and want to come later in another time. We can see the great architecture baroque style in the Hofburg castle, Schönbrunn Palace complete with its beautiful baroque garden style. Then moving on to the most important bishopric gothic church in Vienna the St. Stephen's Cathedral. After that, we can take a little bit of refreshment by taking a tour of the Vienna zoo. Finally, wraps up the trip by enjoying the opera show in Opera House of Vienna. We hope you enjoy your time in Vienna and don't forget to explore more places in Austria!