Foodntravelling.com – For those of you who want a pleasant vacation by visiting some peaceful cities that can calm your heart. You can travel to Sweden, a country on the European continent. Sweden has small towns that highlight serenity to its visitors. Not only that, but this country will also guarantee your safety and comfort when visiting these small cities. You can do whatever you want when visiting this city. Here you can visit this place with your family, loved ones and friends. In addition, this country also has four weather seasons that can make your vacation in this country even more interesting. You can schedule your departure according to the season you want. Then there are the Must-Visit 10 Small Towns with Wonderful Views in Sweden. Let's discuss one by one!
Molle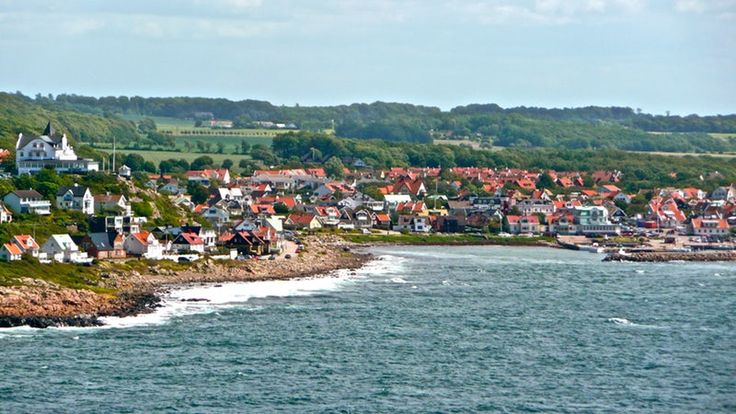 The first small towns in Sweden are Molle. For those of you who want to have a vacation in a city full of comfort and lots of things about the sea. Then you can visit this one place. This place is called Molle, a small town that has very rich sea wealth. Not only that, here you will be spoiled with some interesting attractions for you. You can usually get these attractions on the edges of this place in Molle. Here you will be spoiled with several inns that have a classic model in design.
Moreover, you will feel that the air that blows into this house feels so fresh. Not only that, if you have a hobby of fishing, you can happily do this hobby here. Because most of the population in Molle are fishermen, fishing on the seafront is an interesting attraction for visitors who like fishing. As additional information, you can go to some historical remains during the Stone Age, this can increase your knowledge.
1 of 10
Jokkmokk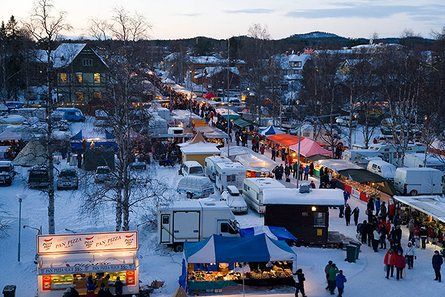 If you are looking for a holiday in a small town that has a variety of winter traditions, you can go here. This place is called Jokkmokk a city that is covered in snow almost every year. But for most visitors, they deliberately come to this place to look for this snow. Even in a visit, there are many visitors during the Christmas season. If you are one of the visitors who want to enjoy the snow here, you can go for the Christmas celebration.
Moreover, when you come to this place and you are lucky you can witness some unique competitions. One of the unique competitions that are regularly held in this place is the snow deer race. Maybe this opportunity will come once in your life to watch the snow reindeer do the race. However, if you have a hobby of exploring the forest in winter, you can also take part in various programs there. What are you waiting for immediately go to this place with your family?
2 of 10
Ystad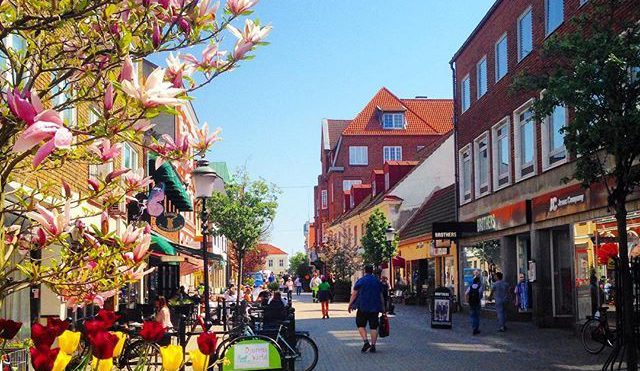 The next small towns in Sweden are Ystad. On this holiday, you want to feel the sensation of living in unique local houses. Then you can go to this place called Ystad. Ystad has many attractions that live in this place with the aim of relaxing your mind and imagination. For those of you who invite your family to travel to Ystad, you will not be disappointed. Here you can enjoy with your family the beauty of the house which is arranged neatly in this place.
Meanwhile, the houses in this place are architecturally like houses from the Middle Ages. You can also find that in this place is also a small town close to the sea. You can take a walk to the sea with your family. Not only that, but this place also provides several small urban attractions where there is a town hall building in Stortorget. Therefore, you also don't need to worry because the food in this place is abundant for you to taste with your family or alone.
3 of 10
Rattvik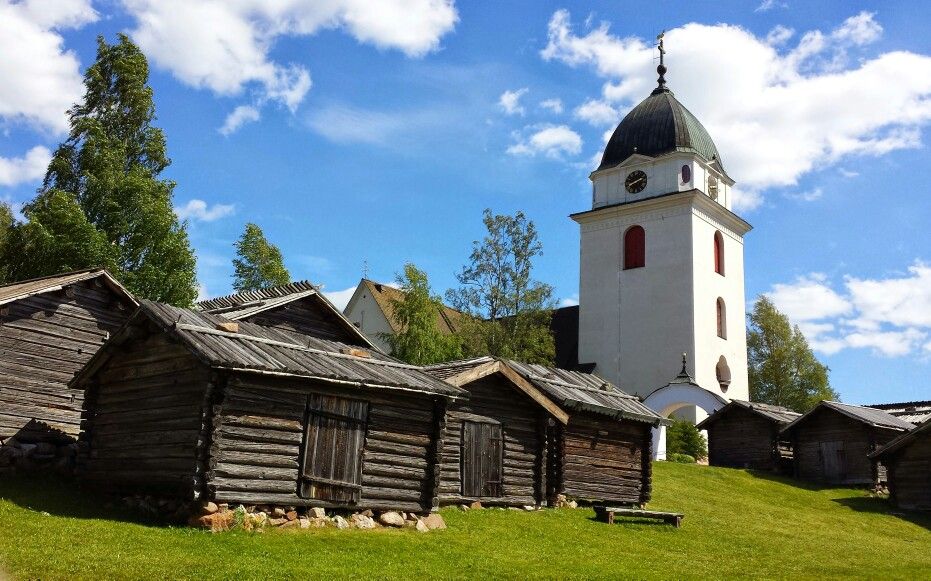 For those of you who want a beautiful summer vacation with a refreshing lake view. You can go to this very beautiful place, this place is called Rattvik. A place that has a beautiful lake called Lake Siljan. Lake Siljan will not amaze you and your family. A view of the lake that is so wide that it is similar to the ocean plus the view of the surrounding mountains adds to the enjoyment.
What's more, when you visit a lake you also don't need to worry because here you can also swim freely, but you need to obey the signs that are listed there. This comfort and security are also supported by a small town that has an extraordinarily beautiful serenity.
Therefore, here you will be spoiled in whatever season you visit Rattvik. Most visitors go to this place in summer. Even if you go here in winter there will be a big park for ice skating.
4 of 10
Kiruna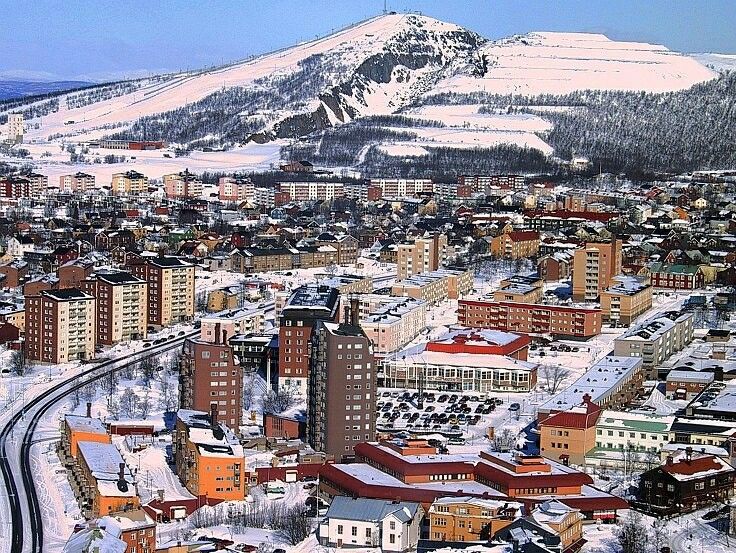 The next small towns in Sweden is Kiruna. A place that has a small town that is so much fun if you visit full of history. Then you have to visit Kiruna, a small town in Lapland. This city has a lot of history that you must see with your family. One of the historical places in Kiruna is a beautiful church built in the 20th century. If you visit this place with your family then you can add fun insight to your children about this small town.
Not only that, this city has a lot of fun things. The city of Kiruna has natural attractions that you really need to see when you visit here. This natural attraction is a beautiful lake surrounded by beautiful hills that you can only see in Kiruna. In addition, you will also find a cottage in the shape of a chocolate box. Immediately plan your vacation this time in this beautiful Kiruna.
5 of 10
Sigtuna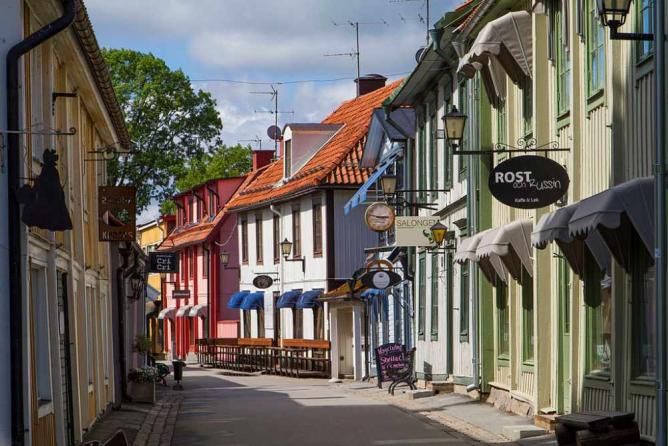 Vacation with a walk in the small town shopping for some interesting souvenirs with significant calm, then you can to this place. This place is called Sigtuna, a place coveted by people who like shopping. But if you visit this place you will shop for home industrial goods from their respective homes. Not only that, but here they also provide some souvenirs that make people at home like this souvenir. You don't need to worry about shopping at this place because comfort and safety are their top priority.
Moreover, this safety and comfort are also coupled with the beauty of the architecture of the houses around it which are hundreds of years old. Besides that, here if you walk further you will find many things about history. In this place, there is a ruin of St Lars Church from the 13th century. These ruins present the beauty of the church that blends with nature. What are you waiting for, immediately visit Sigtuna with your family or yourself.
6 of 10
Visby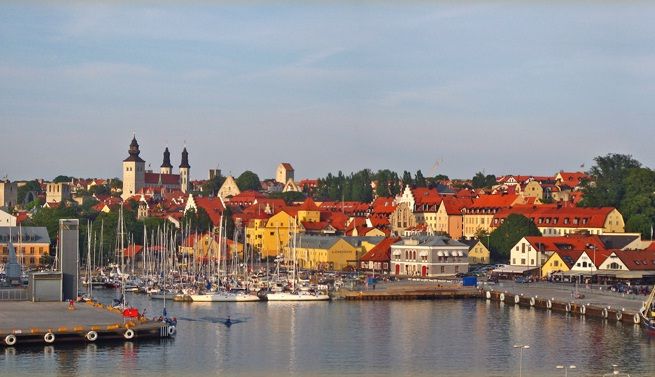 The next small towns in Sweden is Visby. Historic large buildings added to the gentle breeze on the sea. You can find a city like this in Visby, a historical city on the seafront. This city is considered to have a long history because the walls of this city surround like the Great Wall of China. This miracle happened in Sweden because in the past this city was used for defense so that several big walls were erected around it. Even these great historic walls were registered with UNESCO as a world heritage.
Meanwhile, not only the location here that makes this city even more beautiful is that it is located by the sea. In addition, in this place, several festivals are often held. You can find some of these festivals in August. If you look carefully, in this place there is something that makes your eyes fresh, namely a beautiful garden. So what are you waiting for, hurry up and go to Visby with your family or yourself.
7 of 10
Åre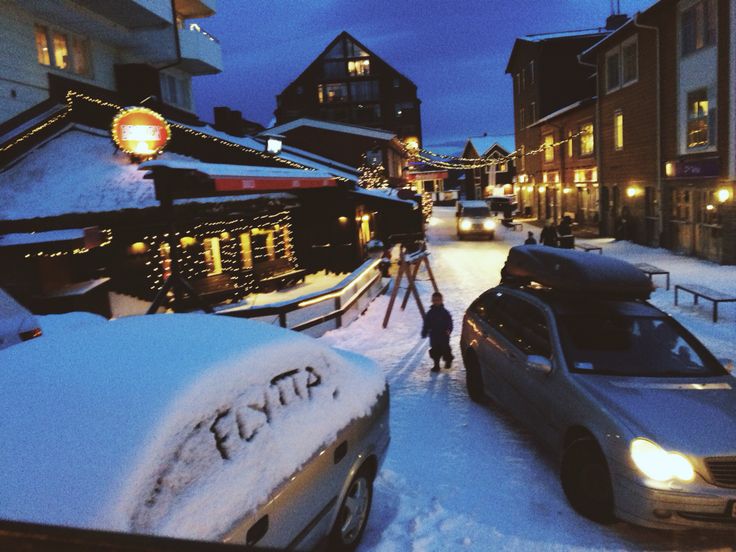 The interest of tourists who want to take a vacation definitely wants to create their holiday moments. Visiting small towns is also one way to enjoy an interesting vacation in Sweden. Åre is a small town that offers lots of things to do. One of them is skiing in this small town. However, there are other things you can do besides doing these activities. You can enjoy your vacation by looking at the lakes in this city. What's more, you can also do hiking in the Åre area, where you must bring supplies of snacks and hiking equipment.
In fact, Åre is a small town located in the mountains of Sweden. That way you will also feel the cool air here. Things you must know this city has an interesting charm when winter arrives. Because Åre will exude an extraordinary charm from any other city in the country. In addition, when winter arrives you also get the impression of an amazing vacation here. Which you also feel the warmth of the people in Åre.
8 of 10
Nora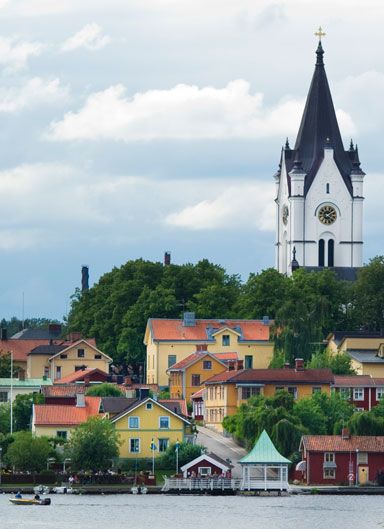 The next small towns in Sweden is Nora. For those of you who want a vacation to a place that has high traditional values, then you can go to this place. This place is called Nora, a beautiful place that has traditional characteristics. This traditionalism has many meanings of value that you might not get when you are in a big city. Nora owns a village full of unique buildings. This unique building makes Nora has many visitors every year. This unique building is a settlement where almost all of the houses are made of wood.
What's more, plus the wood used to build the house is old but still very sturdy. Apart from that, this place was deliberately built like this because many of the residents still strictly maintain their traditions. Here you won't hear the noise coming from the wall next door, instead it's very quiet here for the visitors. Therefore, immediately visit Nora as your holiday destination this time.
9 of 10
Marstrand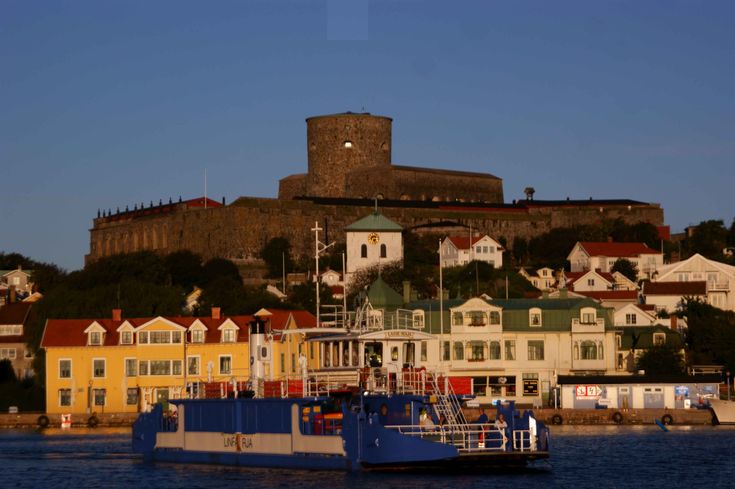 The last small towns in Sweden is Marstrand. With this, we will also end our discussion of small towns in Sweden. Marstrand is the last recommendation that you must include in your holiday list in this country. Which tourist is not attracted by the charm of the beautiful sea? If you are interested in the charm of the sea in Sweden, this small town is something you must visit during your vacation. Besides that, you are not only offered the charm of the sea, but also the culture and annual festivals that you must take part in.
If you come to Marstrand in summer, there are lots of activities you can do. Among them are enjoying the stunning beachside, enjoying the country's special dishes and drinks. Therefore, it is very unfortunate if you just miss it while on vacation to Sweden.
10 of 10
Thus our discussion of the Must-Visit 10 Small Towns with Wonderful Views in Sweden. These small towns in Sweden have many attractions that you can visit while on vacation. You can take a walk in the middle of the forest which was deliberately made for its visitors. Or besides that, you can go to the friendly residential areas in this city. In fact, you can also travel to the lake or local attractions presented by these beautiful small towns in Sweden. Hopefully, your family will really like this vacation because it is very quiet and far from the city noise. For that, immediately plan your vacation in the amazing small towns of Sweden. Happy traveling!