Foodntravelling.com – Vacation destinations with many of the best festival destinations and events are people's dreams on vacation. If you are one of these people, then you can go on vacation to the Philippines. The Philippines never gets tired of giving you extravagant surprises in the form of festivals and other events. Not only that, festivals in this country take place every month, so there's no reason not to visit the Philippines. Of course, these festivals are attended not only by domestic tourists but also by many international ones. Therefore you can also participate to be part of festivals and events here. The Philippines has festival destinations as well as these events for your holiday activities. Therefore, the following is a Must-Visit Wonderful Annual Festivals and Events in Philippines. Let's discuss one by one!
Ati-Atihan Festival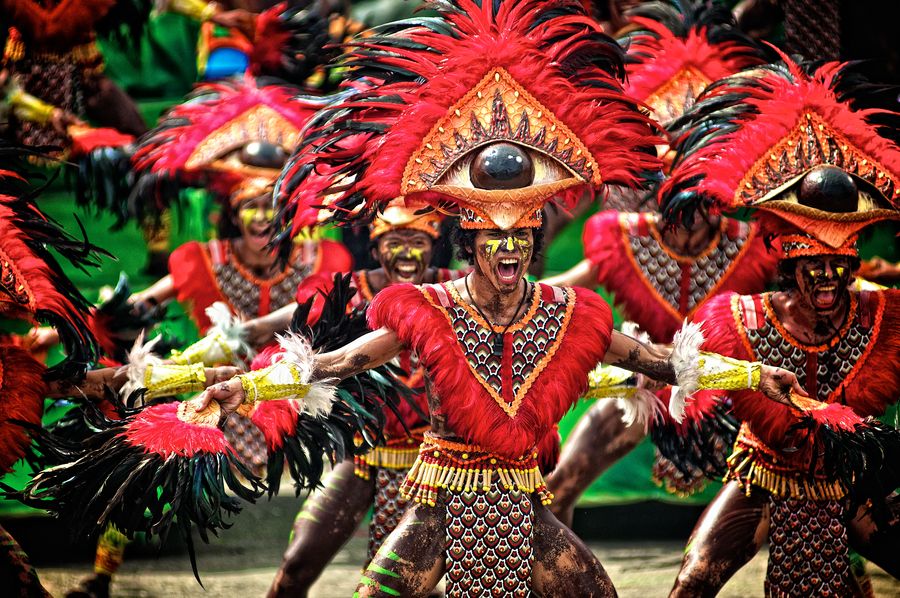 The first annual festivals and events in Philippines is the Ati-Atihan Festival. If you are looking for festivals about spirituality or that reflect the religious culture of the Philippines. The festival that will be held is the Ati-Atihan festival, a religious festival for the people of the Philippines. This festival usually takes place in January as the month of celebration. This celebration is a celebration held by the people of the Philippines. Filipino people who adhere to their religion then carry out this tradition from their ancestors. So because of the consistency and existence which is considered large, the Ati-Atihan tradition is still being held.
If you want to attend the Ati-Atihan festival in person, you can find people there wearing unique clothes. This uniqueness is what attracts many tourists to witness it. Besides that, the faces of the Leyte people will also be painted in various colors. In addition, this celebration was held in honor of Santo Nino. The celebration will start with people dancing a special dance as a form of respecting the ancestral spirits. You can take your family or friends to witness this impressive culture in the Philippines.
1 of 10
International Hot Air Balloon Fiesta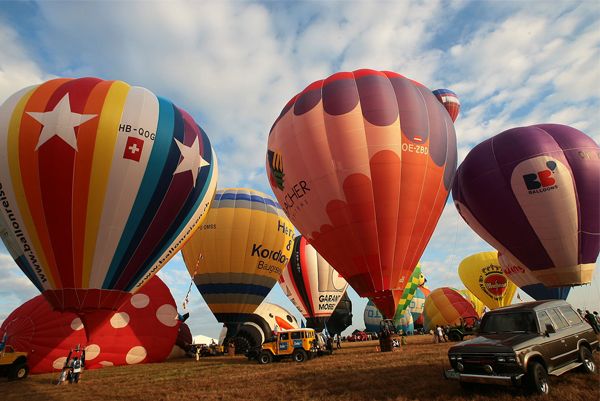 For this one festival, the participants can come from various parts of the world, because this festival is of international standard. The festival is the International Hot Air Balloon Fiesta, a large hot air balloon festival. In addition, this festival lasts for three days. Where every day a big show will always be presented to the audience. Participants who take part in this festival must have a license for hot air balloon flights. But you don't need to worry if you don't have a license, you can still ride a hot air balloon under the supervision of the participants.
The places or locations used in organizing this festival are always changing. Therefore, you must know about the implementation of this festival before ordering tickets. This festival attracts enthusiasm worldwide because there are attractions from the participants. These attractions include formations in flight, the uniqueness of hot air balloons, there is also skydiving. For those of you who don't have a phobia of heights, you will really like this festival.
2 of 10
Masskara Festival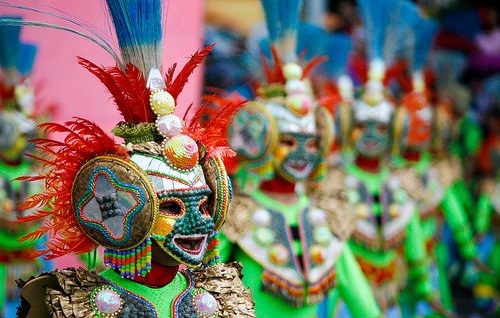 The next annual festivals and events in Philippines is the Masskara Festival. The Philippines has a variety of cultures that can't be counted, you can find one of them reflected in this one festival. The Masskara Festival is a Filipino cultural festival which is held in October. This Masskara Festival is a masked dance festival for Filipinos. Not only that, the masks they use have their own meaning which is depicted through the designs. These masks are carved or made by local artists who have cultural expertise. Even though this festival is like a cultural festival that only Filipinos are allowed to participate in, you can also participate in it at the festival.
You will feel the sensation of being a local Filipino when you participate in this festival. If you attend this festival you will definitely be surprised by the participants there. Participants in this festival use mask trinkets to colorful clothes. When they do the dance you can see that every costume they wear will also vibrate with the movement. Even this costume makes the mask dance even more interesting to watch.
3 of 10
Kadayawan Festival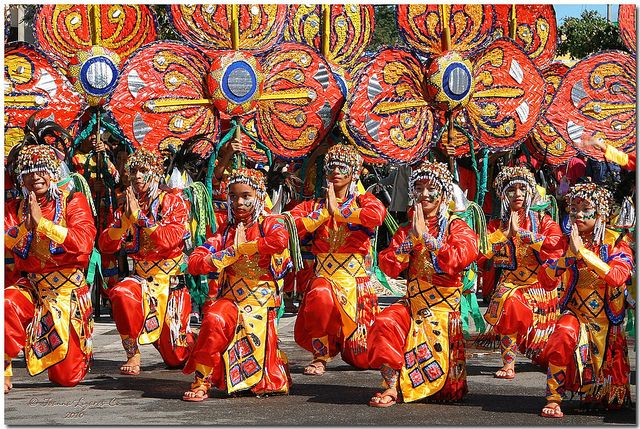 If you want to visit the Philippines in August, make sure you come and witness this festival. The festival, which has the name Kadayawan, is the biggest dance festival in the Philippines. Here you can find many people and even thousands of people gathered on the streets to then dance. In addition, they also wore very large and unique clothes. These clothes almost all have the same motif in the process. Starting from black followed by luminous gold accents.
This festival will make the streets brighter which will also be followed by a compact unison dance. If you look in detail here you will find that the outfit is complete from head to toe. To discover this pleasure you can visit Davao City in August. When you visit and enjoy this festival, make sure you also dance the same movements as them. In addition, this festival is open to the general public.
4 of 10
Sinulog Festival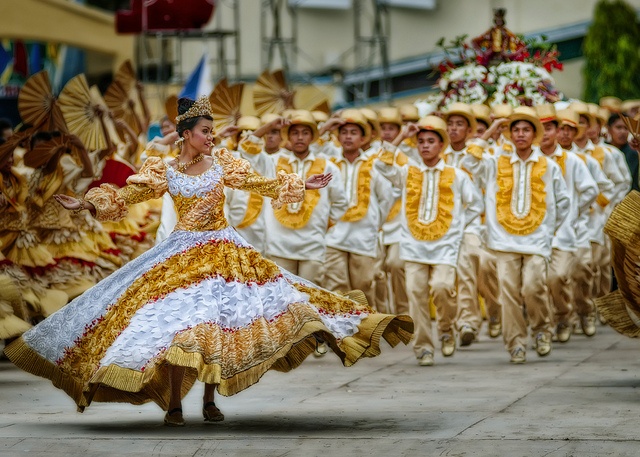 The next annual festivals and events in Philippines is the Sinulog Festival. The following festivals are also a series of events from the Ati-Atihan festival above. This festival is called Sinulog, a religious festival which is held every year. The Sinulog Festival is a dance festival used to honor Santo Nino. Of course, this festival has a variety of activities that are almost the same as Ati-Atihan Festival. Here you will witness local Filipino people dancing along the street in a marching manner. Then they will compactly or simultaneously perform dance moves like waves in the ocean.
Sinulog in Filipino means water waves, so the dance performed here illustrates this. For those of you who want to see this cultural festival, you can come to Cebu. This festival has many attractions that are no less interesting. Because every festival is held, of course they also have the ability to shop and hunt for culinary delights in this place. Therefore, invite your family to enjoy this joyful cultural festival.
5 of 10
Panagbenga Festival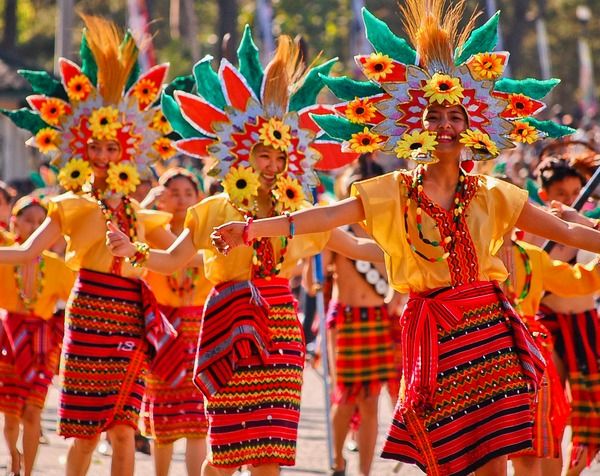 If you want to find a festival full of deep meaning, then you should go to the following festivals. The following festival has the name Panagbenga Festival which was held as a form of the rise of the city of Baguio. For those of you who have heard of the big earthquake around the 90s in Luzon, this festival is a moment of awakening from the earthquake. The earthquake that occurred in the Philippines, precisely in Luzon, once destroyed the city of Baguio to the ground. However, the people of Baguio do not want to be sad for long, they gradually rise from their sad state.
After a few years, this city became a whole city again and began to grow rapidly. Therefore, local residents commemorate the day the city rose from the devastating earthquake by holding a festival. They will dress up beautifully using butterfly accessories as a symbol of the city's revival. They will start dancing to the rhythm of the loud music while smiling as a symbol of happiness in the present state.
6 of 10
Pintados Festival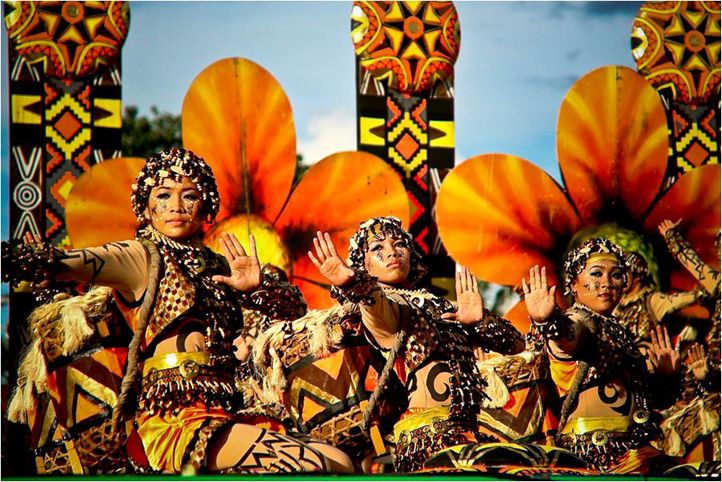 The next annual festivals and events in Philippines is the Pintados Festival. Historical festivals that reflect the original culture of the Filipino people in the past have a strong appeal. If you are looking for the festival you can come to the Pintados festival. This festival is a festival held to honor the ancestors of the Philippines who used to struggle to be free from the Spanish colonial. Not only that, this festival also has the meaning that the depiction of the life of the ancient Filipinos had a strong determination to maintain their self-esteem. This determination is reflected in the clothes they use, such as the crown on their heads, which symbolizes the great power that lies in thought.
Even in this festival there are people who line the streets with tattoos that symbolize the valor of knights in the past. If you come to see this festival, make sure you visit with your tour guide. Because the explanation of every activity there has a deep meaning for today's modern life. You can find this festival by visiting Tacloban city in June.
7 of 10
Giant Lantern Festival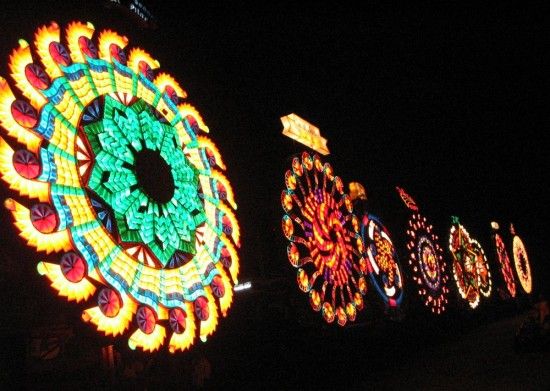 For those of you who have booked tickets to the Philippines in the month of Christmas, you can visit the following festivals. This festival has the name Giant Lantern Festival, a festival that is enlivened by the light from the lantern. This festival originates from a celebration of Christmas which is the biggest celebration in the Philippines. When you visit this festival you will be surprised by the many lanterns that fly on a cold night. In addition, you can see that each flying lantern has its own characteristics.
These different characteristics are due to the competitions held there to determine some of the judgments. At this festival, participants will get several assessments from the motif to the size of the lantern. To find this beautiful festival you can go to San Fernando. Here you will take a walk under the beautiful sparkling lights of the lantern at night. So, take your family on vacation to the Philippines for Christmas this year.
8 of 10
Kaamulan Festival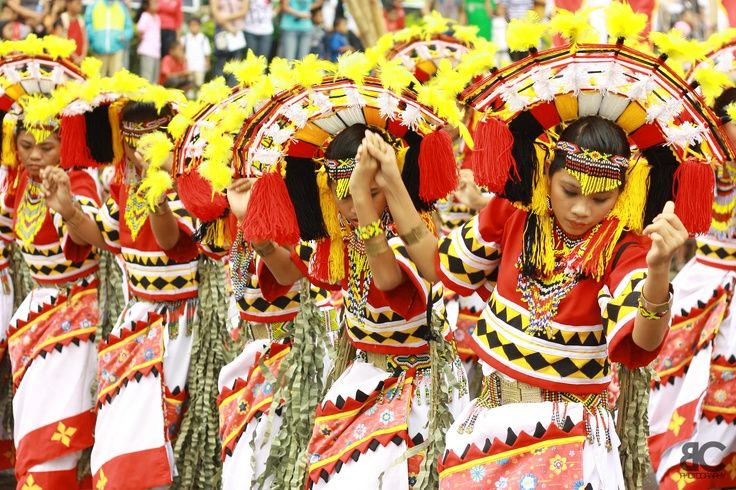 The next annual festivals and events in Philippines is the Kaamulan Festival. Historical festivals must be synonymous with sacred culture and rituals. Kaamulan Festival is a festival that is very unique and interesting to see. Because this festival combines wedding ceremonies, thanksgiving rituals, peace agreements between tribes, and many others. This makes this event very lively in the eyes of local people and foreign tourists who want to see it.
Besides that, the Kaamulan Festival is very thick with its ethnic culture, because this festival is organized by seven Filipino tribes. Therefore, it's a shame if you don't visit this country when this festival starts. In addition, the festival lasts a full month, and is usually held from March to April. So, prepare your vacation schedule to visit the Philippines.
9 of 10
Dinagyang Festival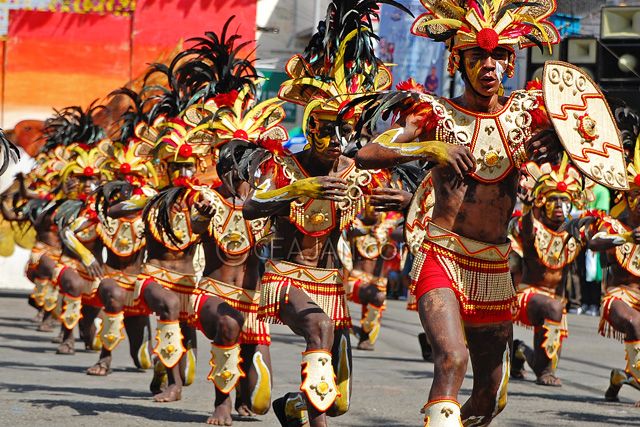 The last annual festivals and events in Philippines is the Dinagyang Festival. We will end this list with a pleasant holiday trip with the Dinagyang Festival. Entertaining dances and parades are mandatory in a festival or event. If this is not there, the event will feel empty and less interesting. However, if you visit this country and take part in the Dinagyang Festival, it will be fun. Because you will see various tribes from this country with their unique traditional clothes. And also a parade dance will definitely be in this event. Therefore, you should not miss a bit at the end of January. It is in that month that this event is often held which will produce a bit of excitement that should not be missed.
10 of 10
Thus the discussion from us Must-Visit Wonderful Annual Festivals and Events in Philippines. Festivals and events in the Philippines have lots of themes that you can follow. Apart from that, in these festivals and events you can invite your family, friends, relatives or yourself. Several kinds of festivals and events held in the Philippines have unique themes. Even from various kinds of festivals there are themes that only exist in the Philippines. Hopefully, you will soon go to the Philippines to witness these festivals for yourself. Here you can find your fun in determining what festivals are suitable. Attend a fun festival by coming directly to the Philippines. Happy traveling!