Foodntravelling.com – The territorial sea is a country's greatest asset. The country of New Zealand with fresh and unpolluted marine catches is a source of livelihood for fishermen. With that, all these countries have delicious seafood. You must try and have crayfish which is fried in Refined Oil. One of your favourite dishes that you must try is crayfish. In addition, New Zealand also has a special dish that is no less delicious than the sea catches earlier. Therefore, we will provide some information about typical New Zealand cuisine. This information is summarised in an article entitled Must-Eat Favourite Dishes When You Visit in New Zealand and also with the street food remember to have heart healthy foods. Let's discuss these dishes!
A simple dish of Fish and Chips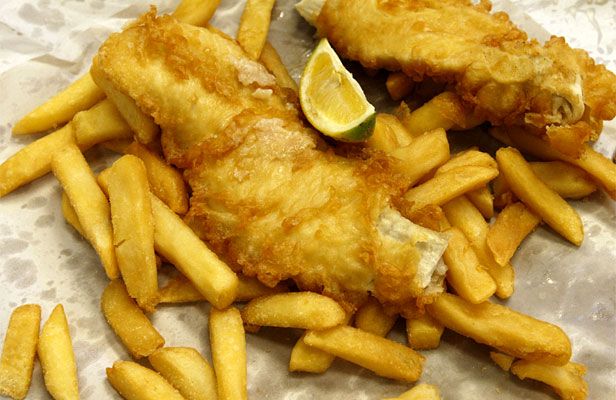 The first favorite dishes in New Zealand are fish and chips. The presentation of simple dishes is something that is worth trying. The filling of this dish is simply flat-shaped fried potatoes or also known as chips and fried fish. The selection of fish here is very diverse, including blue warehou, red cod, hockey, or elepant fish.
Then this dish is served on a paper plate. However, some are wrapped in newsprint. This is what makes the dish has a simple impression when you want to eat it. In addition, fish and chips is a favorite traditional dish for the people of New Zealand. Also, it is said that this dish was introduced before World War I.
Delicious Bacon and Egg Pie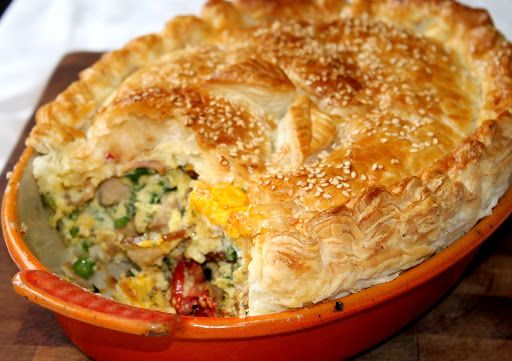 The combination of bacon, egg yolks, and pastries makes for a delicious dish. From the naming of bacon and egg pie, it is often a provision for a vacation. However, many bakeries in New Zealand sell this dish. The interesting thing about this dish is how to enjoy it. In general, bacon and egg pie are dipped in tomato sauce or eaten with tomato sauce. If you are a spicy food lover, you can ask for chili sauce. You need to remember, this bacon and egg pie is recommended to eat when it's cold.
Kiwi Burger of classic burger in New Zealand
When visiting New Zealand, you may rarely find fast-food restaurants. Because this dish is widely sold in suburban restaurants. Kiwi burger dish has become a staple food for citizens here. From the naming of the dish, the kiwi burger is quite confusing. In reality, the kiwi burger is just a toasted sandwich stuffed with beetroot, fried egg, and fresh vegetables.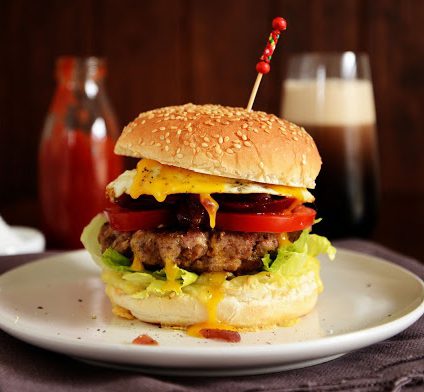 If you want to enjoy this mandatory dish, you can replace the fried egg filling with beef or pork patties. In addition, you can also find kiwi burger dishes at the famous fast food restaurant McDonald's. However, in terms of taste, it is not as delicious as a suburban restaurant.
Crayfish

is delicious with grilled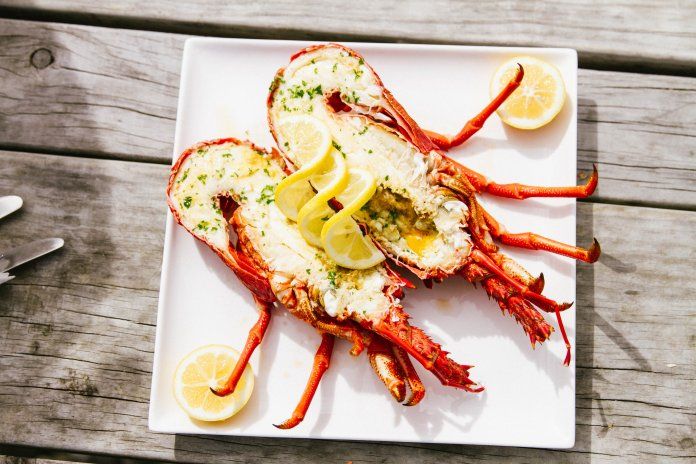 Crayfish or lobster has always been a favorite dish in New Zealand. This animal is one of the valuable marine catches for fishermen in New Zealand. Because catching crayfish itself is quite difficult, and also these animals often hide behind rocks. Crayfish dishes can be found on the coast of this country. Also, crayfish are often served on holidays in New Zealand.
Cooking crayfish dishes usually uses the grill method or just steaming it. In terms of meat taste, crayfish is creamy, savory, and delicious. Before you eat this dish, don't forget to spread the lobster meat with lime. In order to add a delicious sour taste to every bite.
Unique Chocolate Fish Snack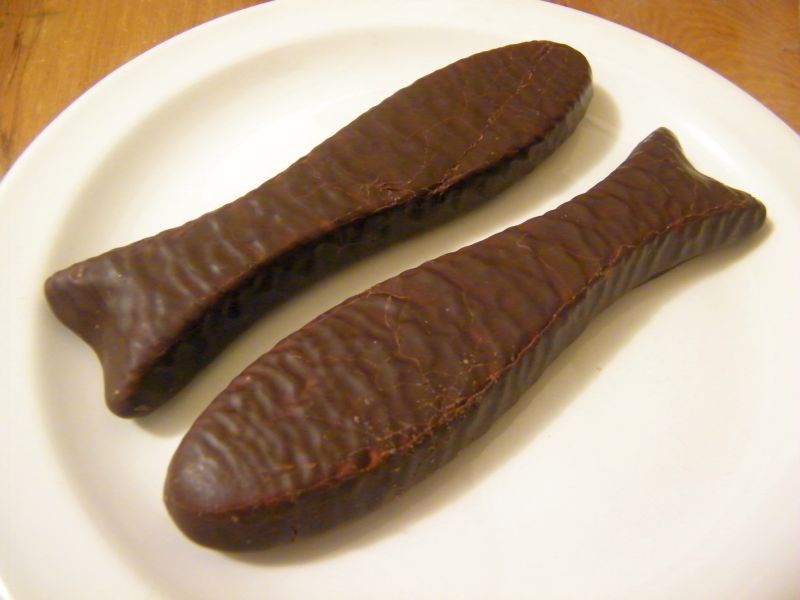 New Zealand's favorite snack and the dish is chocolate fish. This food was popular in the 1950s. The shape of this food is shaped like a fish symbolizing the country of New Zealand which is famous for its seafood. Chocolate fish is a chocolate-covered cake with a marshmallow filling. You can find this snack in the nearest supermarkets or department stores in the country. The interesting fact is that this cake is usually made as a souvenir to take home when you visit this country. And also, children in New Zealand love these cake snacks.
Jaffas candy orange-flavored red balls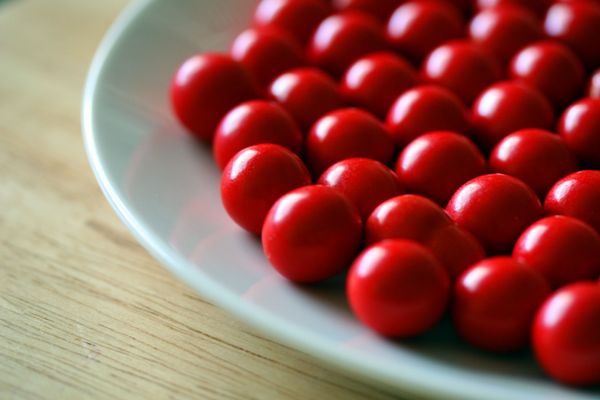 Countries that produce the best chocolate, milk, and fish must produce the best food too. In New Zealand has a unique dish and also a favorite called Jaffas. Jaffas are balls of chocolate candy covered with a red, orange-flavored caramel. This candy is popularized by department stores in New Zealand. The popularity of Jaffas candy through the small children tester there. Then, this candy was mass-produced in the 1930s. The interesting fact is that Jaffas candy has a competition event called the Jaffa Race. This race was held at the Gadbury Chocolate Carnival festival. These candy-rolling races roll down the country's steepest roads.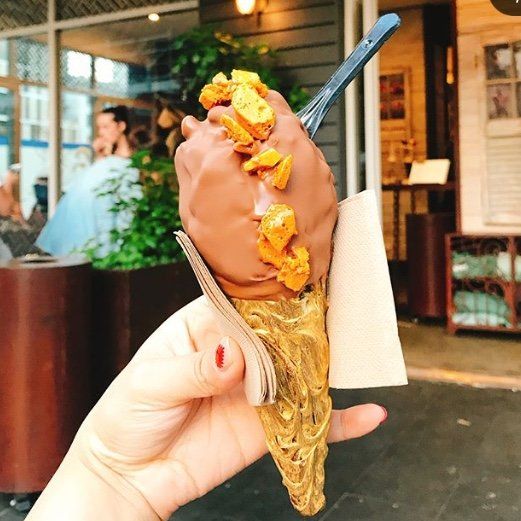 Hokey Pokey Ice cream is vanilla ice cream with a delicious cone, then topped with a honeycomb-shaped caramel lump that adds to the sweetness of this dish. Every ice cream shop that sells hokey pokey ice cream doesn't only sell vanilla flavor. However, there are many delicious flavors to taste. With the popularity of the taste and shape of this dish, this ice cream is exported to the cherry blossom country of Japan. In addition, the main menu or taste of Hokey pokey ice cream itself is from the vanilla flavor variant itself.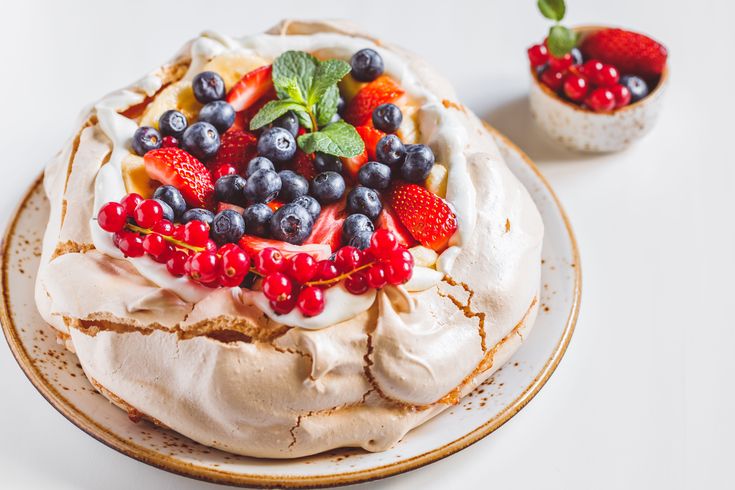 The last favorite dishes in New Zealand is pavlova. This sweet dish is perfect for enjoying when you visit the country's refreshing beaches. That way you create dishes with incomparable pleasure. Pavlova is a sweet, fresh, and sour dish. The main dish of this dish is a soft meringue topped with whipped cream. Then seasoned with pieces of fresh tropical fruit. You also need to know, pavlova itself is not a dessert. This dish is like the bacon and egg pie that we discussed above.
With that, that's the discussion of the article Must-Eat Favorite Dishes When You Visit in New Zealand. Sometimes exploring within a country is endless. Especially in terms of culinary in this country. Of the several dishes above, it is what makes New Zealand a favorite and known by foreign tourists. Actually, this country is also famous for its beer and wine. However, in this discussion, we only provide favorite dishes. We hope you can taste the delicious dishes above, which we have recommended for you. Enjoy your trip!