foodntravelling.com – Tasting dessert is one way to wash your mouth. The main thing about the dessert is to neutralize the appetizer and main course. Australia has several complete ingredients for making desserts. The raw materials are chocolate, sugar, milk, fruits, and many more. In addition, this country has complete raw materials, it also has dishes that you must try. Dishes that you must try include meat pies, sausage rolls, and many more. Therefore, we will provide a list of desserts for your best taste. With that in mind, we will present an article entitled Top 10 Australian Dessert Delights: for Your Best Taste. Let's discuss!
Chocolate Caramel Slice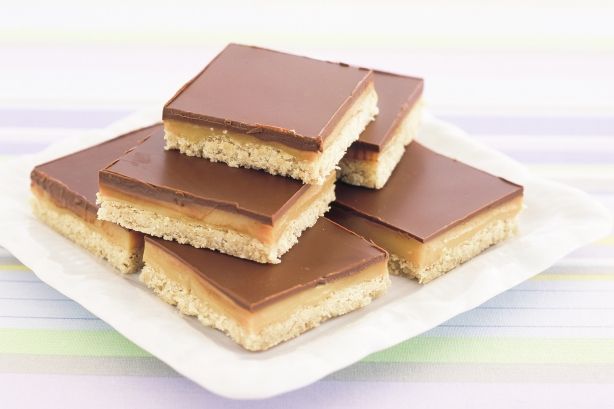 The first Australian dessert delights are the chocolate caramel slice. This one dessert is a dish that must be brought during big events. And often also made provisions for camping. Because chocolate caramel slice is a dish that is practical and easy to carry everywhere. Therefore, when you visit this country, don't forget to taste this simple dish.
Moreover, the taste of the chocolate caramel slices is not too sweet, because chocolate and grated coconut crackers are the right combinations in a dessert. In addition, this dish is usually three layers. The first layer is frozen chocolate, the second layer is frozen caramel, and the third is the bread base with crackers. When you cut this dish it will look beautiful in every cut.
1 of 10
Chocolate Crackles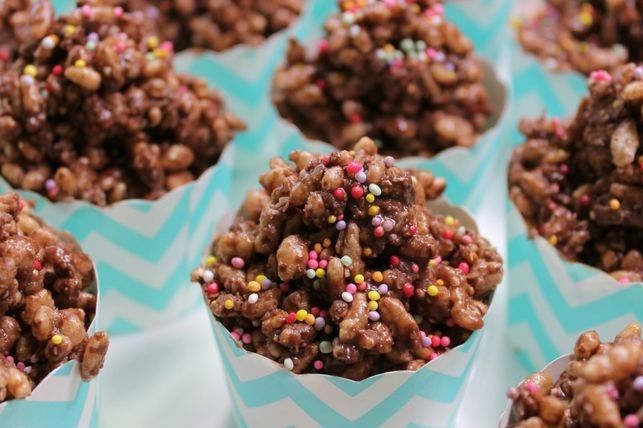 Colorful containers are the main attraction of chocolate crackles. Made from melted copha and then combined with cocoa powder, sugar, grated coconut, and of course rice puffs. Which is a sweet and crunchy dessert when eaten. Usually, for children, there is the addition of marshmallow candy on top to beautify the chocolate crackles. However, it is according to your taste. What's more, if you try this dish, you will remember your childhood. In addition, if you don't have a copha, you can change it with criso. Which Criso does not change the taste of this dish.
2 of 10
Beetroot Cake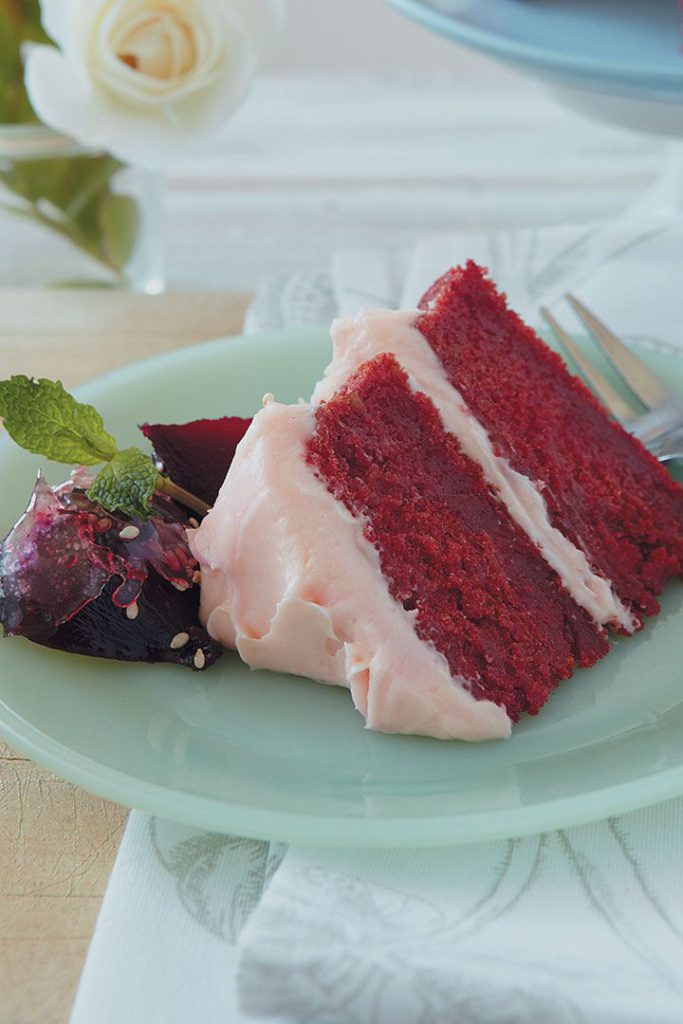 Dessert is perfect when paired with a hot drink. Warm drinks that are very suitable to be combined with beetroot cake are coffee and tea. Beetroot cake which is made from beetroot and then topped with apple syrup and pieces of orange peel. Which makes this dish has a refreshing sensation from some of these ingredients. On the other hand, the country is full of beets, which makes it a must-try dish. Moreover, the addition of toppings is very appetizing. Topping this dish is usually given orange cream and carrot slices. It is according to your taste, and there is also the addition of delicious melted chocolate.
3 of 10
Vanilla Cake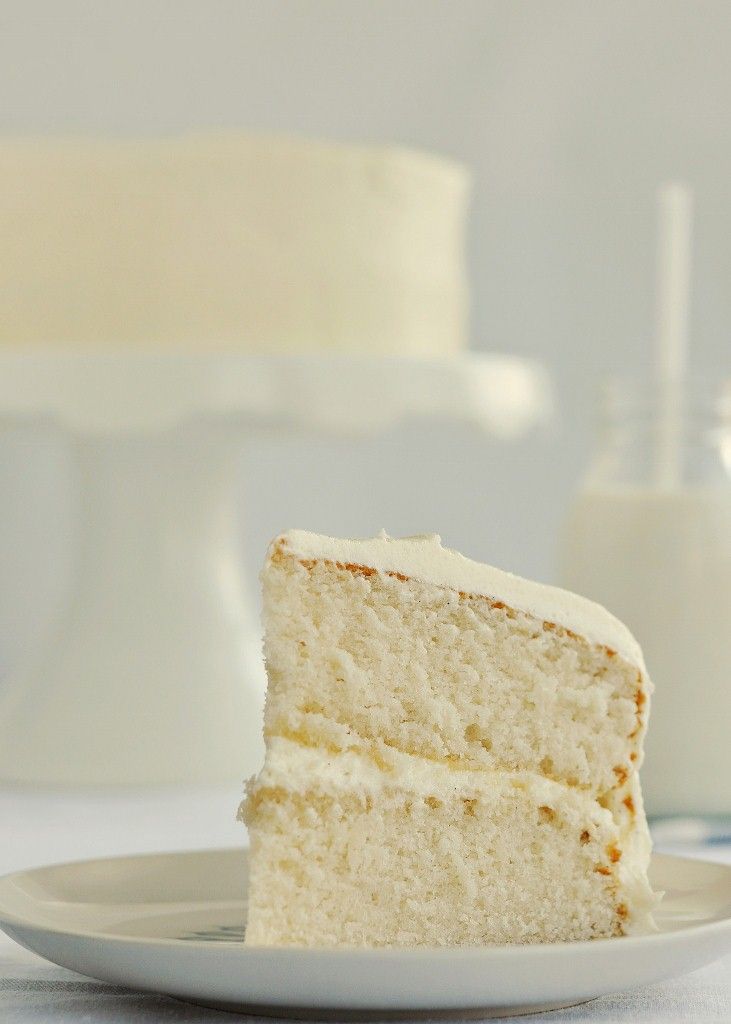 The vanilla cake almost all raw materials contain vanilla. From the vanilla pudding topping, vanilla cream, and the basic ingredients are vanilla. If you want this cake it's available in the country's nearest bakeries. In addition, the bread is served when you order it. In addition, if you want this cake to be sweet, you can ask to add a sprinkling of powdered sugar. You also need to remember, to enjoy this vanilla cake when you buy it. Because this bread when cold will change the delicious taste.
4 of 10
Louise Cake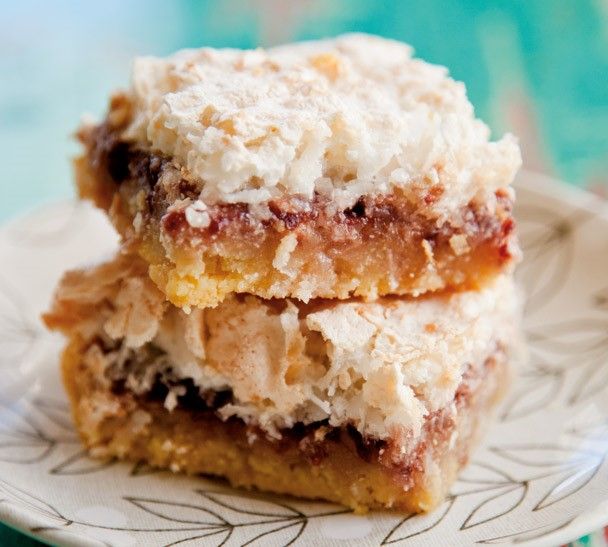 Macaroon, sponge bread, and shortbread is the right combination in a dessert. Louise cake is the one who has these things. By eating this dish, you will feel the three things combined. Not only that, raspberry jam and grated coconut are toppings to reduce the sweet taste of Louise Cake. The reduction in taste does not reduce the main taste of this bread. In addition, louise cake is a traditional bread in this country. Therefore, you must try this one dessert.
5 of 10
Neenish Tart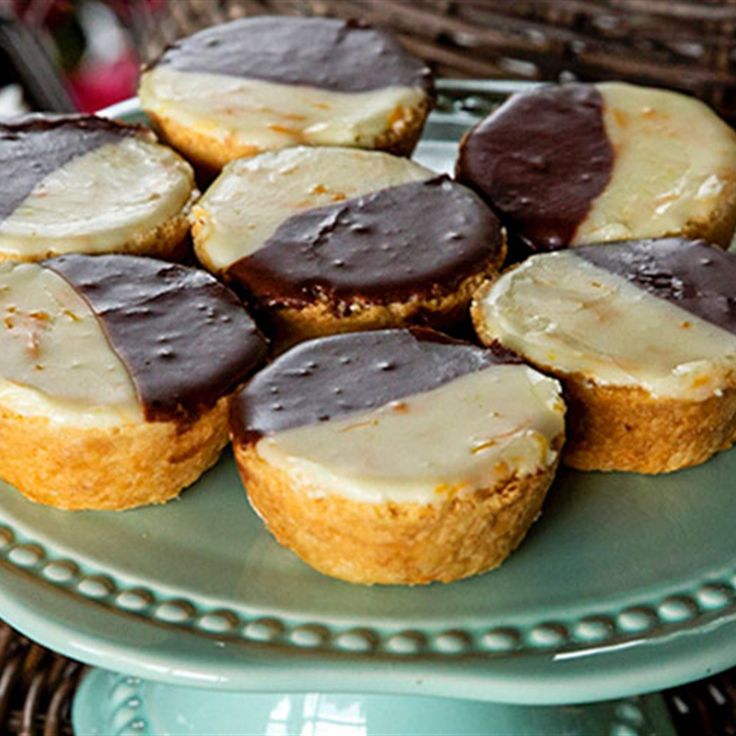 You're not looking at tarts with a yin and yang shape. Neenish tart with its unique shape for its kind of tart in this country. The uniqueness is that the white part is filled with chocolate and the black part is dark chocolate. These things are the toppings of the neenish tart. When you bite into this tart you will feel something melt in your mouth. The melt is a custard made from lemon syrup. Moreover, neenish tarts have different colors. Of these things are often found in bakeries in this country.
6 of 10
Salted Honey Macadamia Tart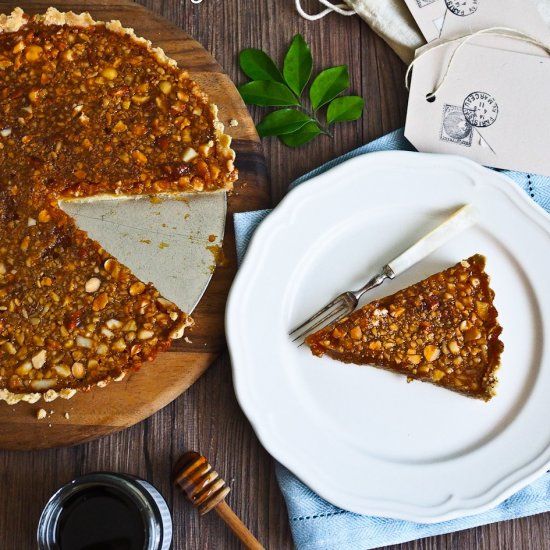 The next Australian dessert delight is the salted honey macadamia tart. Nutty, sweet, and crunchy flavors are a rarity in this country's desserts. Melted honey is a topping that makes this dish sweet. What's more, the roasted peanuts in the salted honey macadamia tart make the taste crunchy and salty. The specialty of this dish is in the process of making it. Because during the manufacturing process it takes quite a lot of time. It takes about an hour to make the salted honey macadamia tart. Moreover, if you are a tart lover, this dish is a must-eat!
7 of 10
The Vegemite Brownie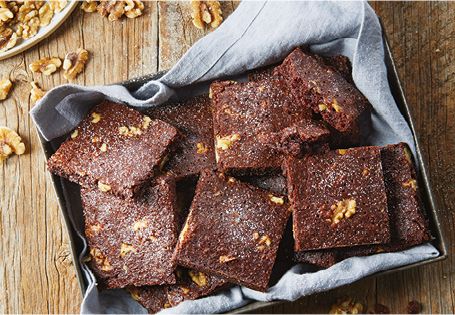 The combination of salty and sweet is something that is often found in desserts. The vegemite brownie topped with soft caramel and chocolate sea salt is the main ingredient. Apart from that, this one cake has a taste that is quite popular among local people. Not only that, the vegemite brownie is a dessert that can shake your tongue. Besides, this dish is a sweet and salty sandwich that many children like. What's more, the vegemite brownie is one of the national dishes that will always taste good.
8 of 10
Jelly Slice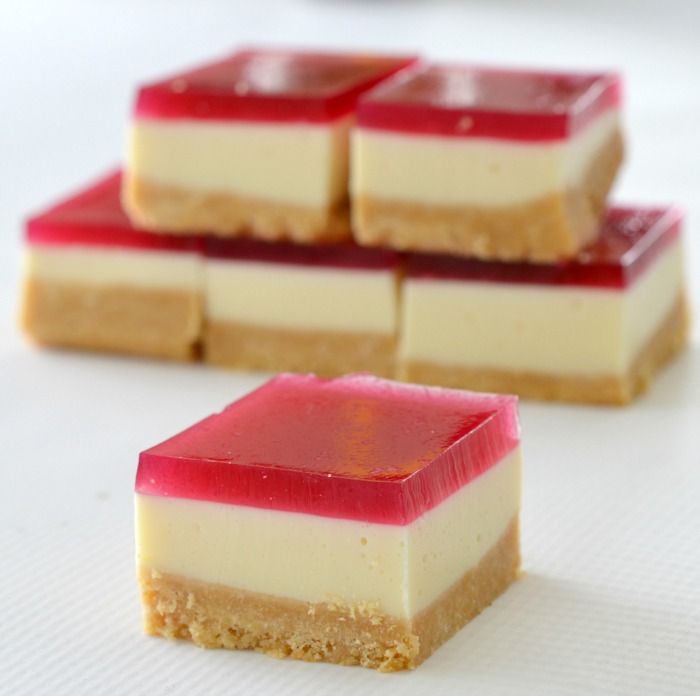 A light taste is always found in jelly slice dishes. Fresh jelly combined with frozen cheese and crunchy biscuit crumbs. Not only that, you can add sweetened condensed milk for toppings to add a sweet taste. Jelly slices are often enjoyed cold, especially when they come out of the freezer. Which will add freshness in this one dessert. In addition, from its unique and tiny shape. You will find a different taste when you enjoy this jelly slice the first time you try it.
9 of 10
Authentic Anzac Biscuits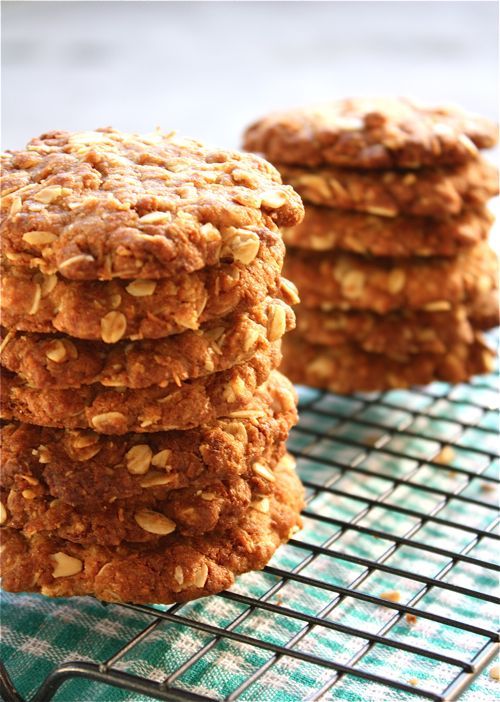 Authentic anzac biscuits are the finale of Australian dessert delights. This cake is one of the classic cakes in this country. When you try it for the first time, elasticity is a hallmark of this dish. From its shape, just like a biscuit, authentic anzac biscuit does not use eggs. Instead, it's the breadcrumbs and caramel that make up this dish. You also need to know, grated coconut is a mandatory addition to this one biscuit.
10 of 10
Thus the discussion of the Top 10 Australian Dessert Delights: for Your Best Taste. This country will never be without its mouthwatering sweet dishes. And the most important thing is from our recommendations above. The desserts above are quite sweet and suitable to wash your mouth. Because of these dishes, you can enjoy them with new flavors. What's more, hopefully, you can also find a taste that you have never found from some of the desserts above. And enjoy your meal!