Foodntravelling.com – Traveling abroad for holidays is something that many people want. However, what kind of vacation do you want to feel when visiting abroad. You need to know in advance fun activities and new things when going to a foreign country. The new thing is when you visit a country but you choose to visit its tourist attractions. Moreover, not everyone chooses their favorite gardens as the main destination in England.
Therefore, feel the holiday this time by visiting gardens in England. England is the right place for you and your family to enjoy a holiday. In England you can find something new, namely visiting the gardens that are there. Therefore, here we recommend 12 Favorite Gardens in England You Must See Through Your Holiday for you. Let's discuss!
Bleinheim Palace and Gardens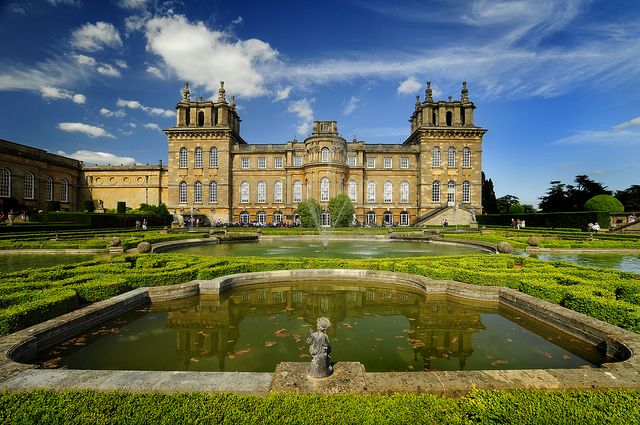 The first favorite gardens in England are Bleinheim Palace and Gardens. This garden is located in the Cotswolds, England. Bleinheim Palace and Gardens is the birthplace of Winston Churchill. For those of you who are Winston Churchill fans, you must be familiar with this building. This area is used for tourist tours in a historical series belonging to Winston Churchill. In addition, this garden has a formal place that is different from other gardens. Several heritage areas that have been in the garden for a long time present their own historical nuances. Heritage area was built in the 17th century.
These historic buildings have a very high historical value as evidenced by the awards received by this garden as the most beautiful building formally. This garden has a rose garden, an Italian garden, a hidden garden, and a fountain. In addition to its beauty, this garden is also close to local accommodations, such as the Thyme hotel and several luxury rooms. This can make it easier for you to travel as well as stay close to Bleinheim Palace and Gardens.
1 of 12
Botanic Garden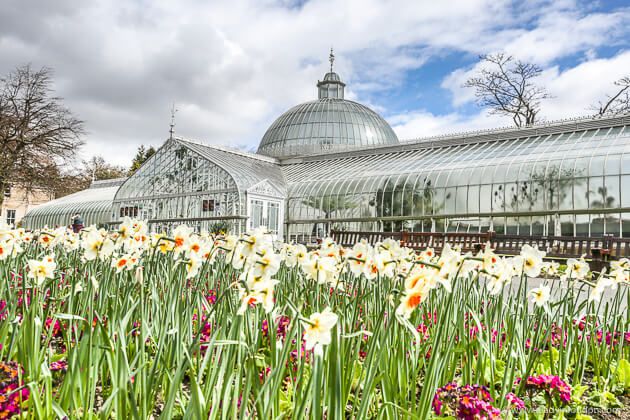 The area of ​​this botanic garden reaches 28 hectares of land. This Garden is located in Belfast, Northern Ireland. This place is famous for its greenhouse which attracts thousands of tourists. The greenhouse is usually used by people as a place to have lunch after office work. In addition, there are things that attract tourists to this area, namely the Palm House. The palm house, which is characterized by a curved house shape, is a unique house shape. It is often said to be the pioneer of the curved iron house in the world.
If you want to see other attractions that are no less interesting, you can visit the rose garden. A rose garden that has thousands of roses that don't always bloom. And, this rose garden makes your brain relax for a moment. Another thing you can find again is the unique Tropical Ravine House. In terms of accommodation, you don't need to worry, you can stay at Duke's at Queens. This place to stay provides several rooms here with a radius of 800 meters from this garden.
2 of 12
RHS Wisley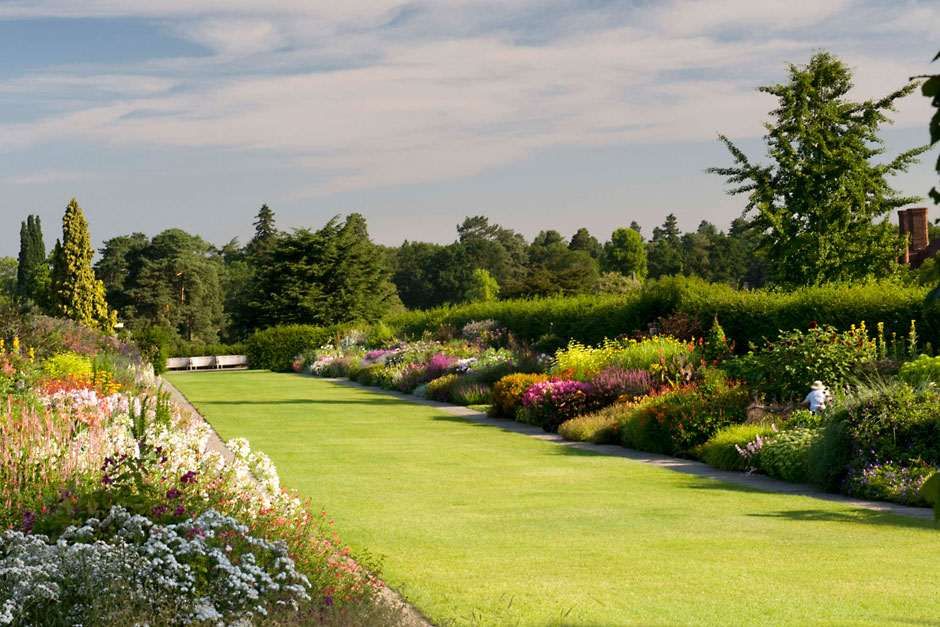 The next favorite gardens in England are RHS Wisley. This garden is located in the city of Surrey. This garden was built in 1878 by Victoria George Ferguson Wisley. Victoria George Ferguson Wisley is a great businessman who has a unique habits. The habit is to plant plants that are difficult to grow or in other words difficult to grow. The entrepreneur provides inspiration to entrepreneurs in the agricultural sector who are starting to grow crops. These plants also have the same characteristics as those planted by Vicotria, namely plants that are difficult to grow. Until now this agricultural land reaches 240 hectares which are called the Oakwood Experimental.
This garden was built in honor of Victoria George Ferguson Wisley. Another thing you can find in this garden is a public space to find inspiration called the Model Garden. Accommodation to reach this garden is quite easy. You can simply stay at Heckfield Place which is only 45 minutes from this garden.
3 of 12
Down House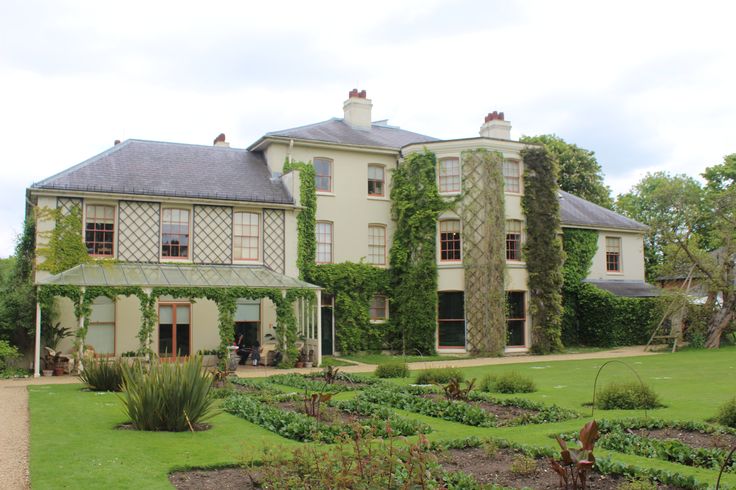 If you are a fan of Charles Darwin you will know this garden. This garden is called Down House, located in Biggin Hill, England. This garden is famous for the house that inspired Charles Darwin to write Darwin's most famous book, On the Origin of Species. These great books do not happen instantly, if you visit this Down House, you will be transported to the history of the first time Charles Darwin created the book.
The Garden Down House presents the beauty and shape of Charles Darwin's workspace. His ideas are very well known and adored by academics, making Down House an inspiration for their workspace. Accommodation for you to be able to visit this garden easily is by staying at Amano. You only need half an hour to travel to this garden by car. You will be presented with village views like a village in Italy.
4 of 12
Stourhead Garden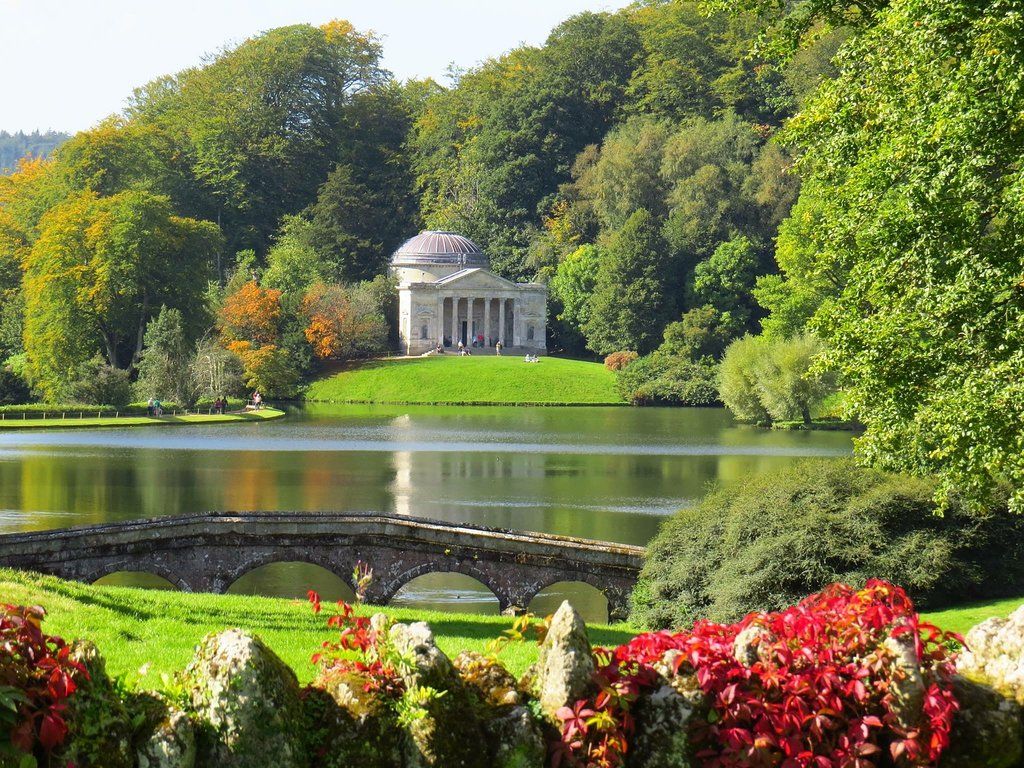 The next favorite gardens in England are Stourhead Garden. The garden, which was built in the 18th century, has an area of about 2,650 hectares. People there often visit this garden because this garden has an enchanting view. Many artists say that this garden is a living work of art. This indicates how beautiful the view that this garden presents to its visitors. Beauty is like a work of art, one of which is obtained from the trees that grow in this garden. The trees that grow in this garden are trees that are very difficult to find elsewhere or are rare.
In addition, in this garden, there is a magnificent neo-classical garden located near the lake here. This garden not only provides a lake but also a river called Dorset Stour. If you want to visit Stourhead Garden, you better stay at The Newt. The Newt itself is very famous for its infinity pool, so it is very strategic and luxurious.
5 of 12
Wrest Garden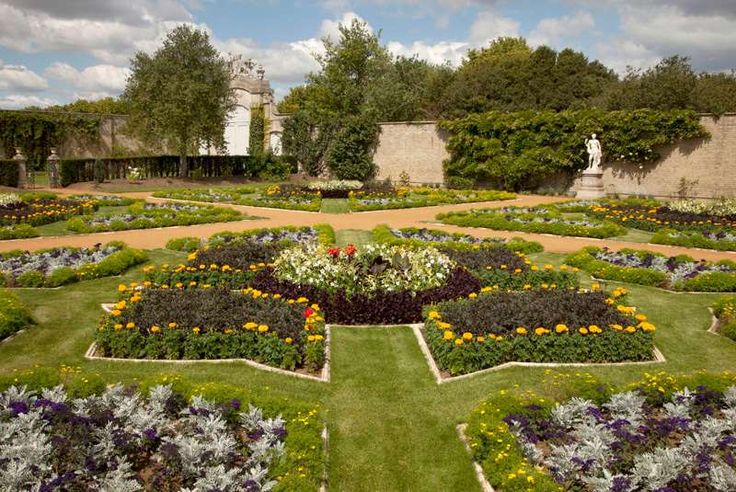 Garden which has a land area of ​​​​about 92 hectares is located in Bedfordshire. Wrest Garden is a garden located in the countryside, so the streets are still quiet and the air is still cool. In addition, this Wrest garden has things that are very attractive to tourists. The interesting thing is that tourists will be invited to explore 3 times in the evolution of the English garden. This is what is interesting for you to visit as the main destination in a visit to this garden. If you want to see how the British spruced up their gardens in their first evolution, you can visit the French-style garden.
After that, the French style disappeared, then replaced the Dutch style. After that, the Dutch style will fade and be replaced by an Italian garden style. In addition to the garden evolution journey, you can also find various other attractions such as forest walks, statues and other historically ornate buildings. Accommodation to this garden is also very easy, you can stay at Flit wick Manor near this Garden, you will be served the tranquility and coolness of the countryside.
6 of 12
Kew Gardens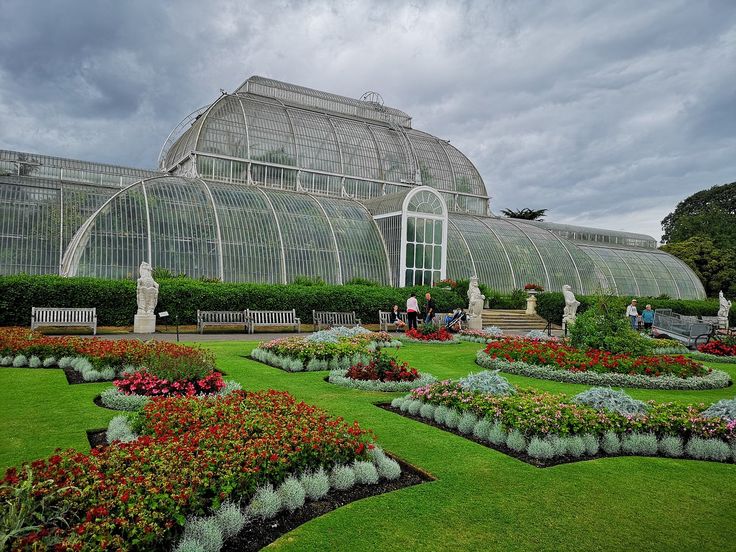 The next favorite gardens in England are Kew Gardens. The garden, which was built in the 16th century in London, has been registered with UNESCO. This garden has an area of ​​​​about 330 hectares which stretches across the city of London. In recent years this garden attracted as many as 2 million visitors which made this garden very famous. The famous attraction at Kew Gardens is the many types or species of plants that reach 30,000 species. Because of this large collection, Kew Gardens claims to be the largest botanical collection in the world.
If you visit this garden you are guaranteed to be mesmerized by the thousands of different plants. Thousands of colors will make your holiday this time different than before. However, if you are already in Kew Garden, you should not arbitrarily pick these flowers. At Kew Garden, there are supervisors to monitor various unwanted actions. The matter of accommodation in this place is very easy. You only need to stay at Hotel Bingham Riverhouse, the closest 5-star hotel to Kew Gardens.
7 of 12
Levens Hall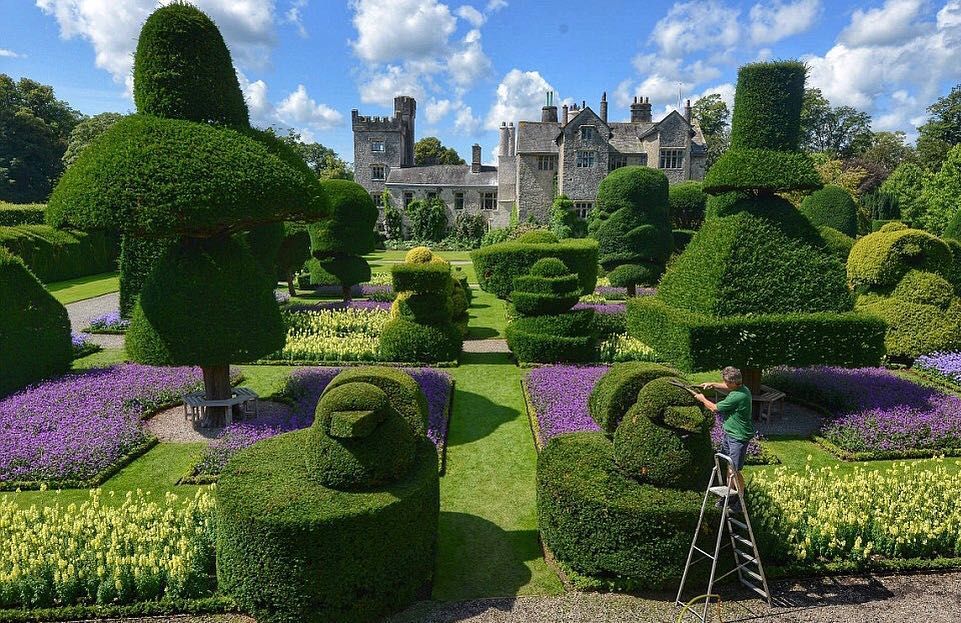 This garden is located in Cumbria, England. This garden has attractions that might amaze your family and wonder at the same time. The garden, which has the theme of topiary or the botanical art of carving plants into shapes, is the oldest and oldest in the UK. This garden was built by British royal gardeners at the time of King James II. The gardener carved the plants displayed in this garden neatly by looking at their shape.
What you will find when you visit Levens Hall is the topiary shape of the largest chess piece and some are shaped like a dog. If you are visiting Levens Hall, the easy accommodation will really benefit you. A cozy hotel called Lintwaite House. With a very spacious garden, it is also comfortable and there is a river that surrounds this hotel as well.
8 of 12
Garden Bodnant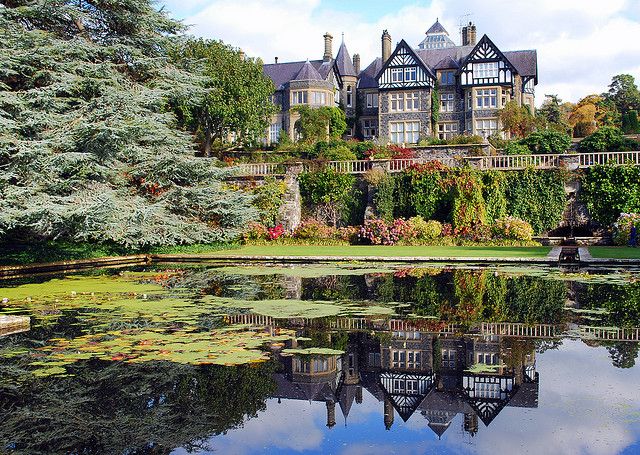 The next favorite gardens in England are Garden Bodnant. This 80-hectare garden is located in Conwy, Wales. This garden has a very enchanting view. Because it is located at the foot of the mountain or on the slopes of The Snowdonia Range, the view presented by this garden is a beautiful mountain. This beautiful mountain provides views that are impossible to look away from. The view with thousands of colorful flowers and trees in this garden is very beautiful.
The beauty of this garden makes Garden Bodnant included in the order of number one garden that must be visited when in England. Another thing you need to pay attention to when visiting this garden is that during May-June there is a beautiful and colorful Laburnum. In addition, you can visit other attractions in this garden, including fountains, Italian-style terraces, and also meadows.
9 of 12
Temple Newsam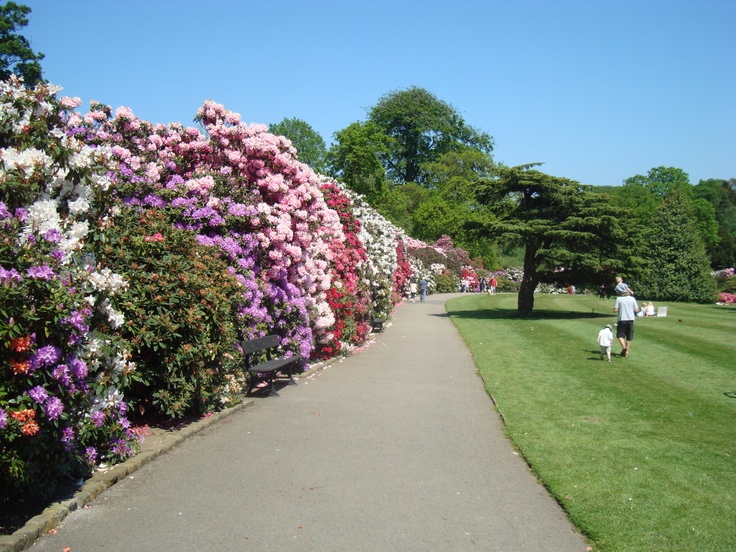 Strolling in the park is a lot of fun. Temple Newsam in this country offers you to look around or enjoy the smell of the flower gardens. Beside that, the charm contained in this park is perfect for elegant women. Graceful women must be very attracted to Temple Newsam's flower garden. Therefore, this place is one of the most suitable tourist destinations for women. However, men also can not hurt to visit this park.
In this way, this place is often used as a place for dating couples by foreign tourists. And maybe you will also do it with your partner to visit Temple Newsam. In addition, what tourists look forward to the most is the blooming of violets and fuchsia flowers in early May. It is also the best time for a visit to Temple Newsam.
10 of 12
Chatsworth Garden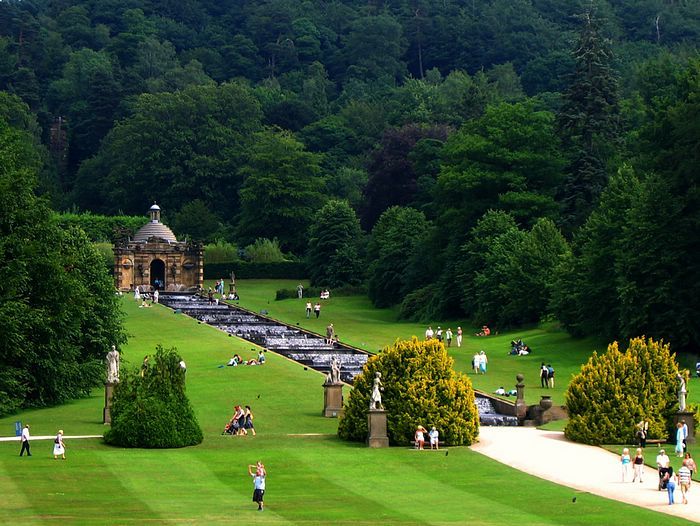 The next favorite gardens in England are Chatsworth Garden. In medieval times this place had been established as a garden for the family of the Dukes of Devonshire. Along with the development of this era until now it is still very popular. This park has been cared for by generations of families. Therefore, this place is a beautiful tourist destination in this country. Beside that, if you are interested in this park, you will be offered by a guide to explore Chatsworth Garden.
And this park has an area of 105 hectares, so you will be satisfied when exploring. What's more, the exploration that you will get is exploring Canal Pond, Duke's Greenhouse, and many more. You are so vast your time will run out to explore this place. However, you will be satisfied with a very fun activity.
11 of 12
Tresco Abbey Gardens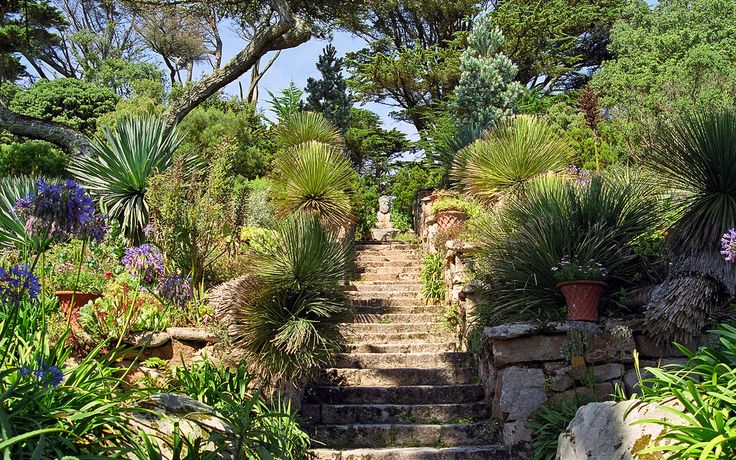 The last favorite gardens in England are Tresco Abbey Gardens. The wealth of garden types is the main attraction of Tresco Abbey Gardens. While tourists are not attracted to this place, Tresco Abbey Gardens has 20,000 types of plants from around the world. In this way, this place is often used as a place for cultivating trees or plants that are almost extinct. Also, you may see several types of plants that have become extinct in this place. Therefore, your vacation will feel complete when you visit one of the most complete parks in England. What's more, this place also contains cute animal species such as red squirrels, birds, and many more. So, pack up your stuff for your vacation, then head over to Tresco Abbey Gardens
12 of 12
Thus our discussion of 12 Favorite Gardens in England You Must See Through Your Holiday. England provides a pleasant holiday experience for you. In addition, you can find new experiences during your vacation this time. Visiting gardens in England during the holidays is unique and makes you more relaxed on this holiday. Accommodation to reach gardens in England is also fairly easy. In addition, the facilities of gardens in England are also very helpful for us in exploring them. With this list, we also hope that, if you are visiting England on holiday, hurry up and go to the gardens which are open every hour for you and your family. Happy traveling!