Foodntravelling.com – Visiting small towns and villages in a country is a very pleasant thing. England is a country that has some interesting small towns for you to explore. Beside that, these places offer some activities that you must try. Activities that you can do such as exploring or walking. Then the culinary world in this country you must also try. Because the dishes in England have a very delicious taste. Moreover, you try traditional dishes with special spices. With some of the above, we have a list for you, and which cities you must visit in England. This list is summarized in 11 Wonderful Small Towns in England with a Soothing Atmosphere. Let's discuss!
Henley-on-Thames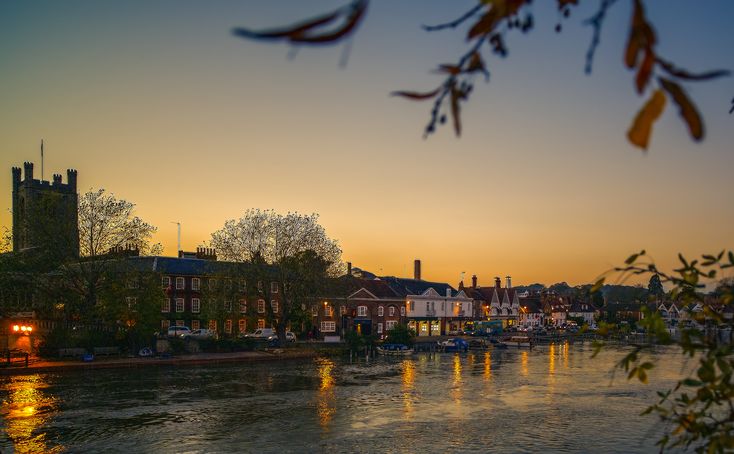 Henley-on-Thames is the first discussion of small towns in England. This city is a beautiful city that you must spend walking around. However, you can also enjoy the city by exploring it by canoe. Because Henley-on-Thames is a city that has some beautiful rivers. Beside that, you can also enjoy performances in every corner of this city.
In the fact, if you visit in July, Henley-on-Thames holds some interesting festivals to participate in. In addition, if you are interested in the nuances of the countryside in England, Henley-on-Thames is one you might be looking for. If you invite your partner or family it will be a very pleasant impression of your vacation. So, what are you waiting for, this small town is very interesting to explore.
1 of 11
Bibury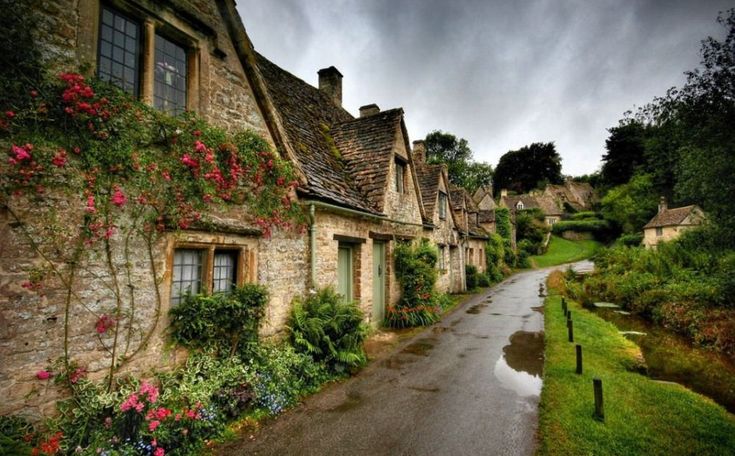 A small town can be synonymous with a rural feel. Bibury is a small town with a very beautiful green valley. If you explore this city on foot you will find an Arlington Row. This is a beauty of the houses found in this small town. Beside that, Arlington Row is also a home that is highly protected by local residents. Maybe you should take care of your attitude when tracing Arlington Row.
Moreover, during the holidays, you are also obliged to visit the tea garden. Because the tea gardens in Bibury have a taste of tea that you have never tasted before. In addition, the local people of Bibury are also known for their hospitality. You can also prove this for yourself when you visit one of these small towns in England.
2 of 11
Lavenham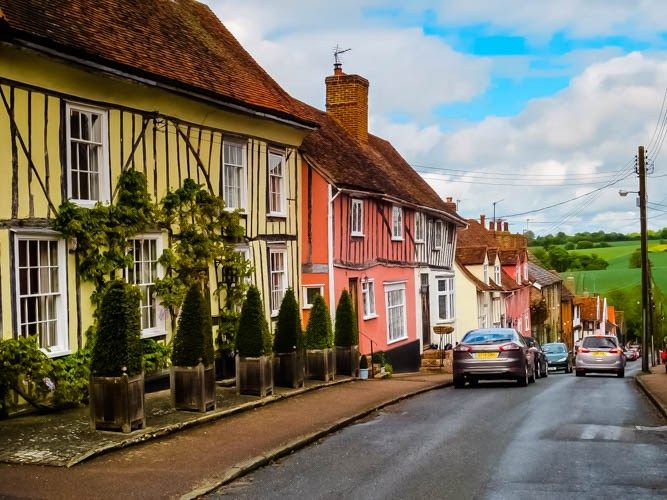 The next small towns in England are Lavenham, this small town is very synonymous with the history of this country. As seen from the side of the building which is very thick will be medieval. When you first visit Lavenham, you will meet a pack of adorable sheep. In fact, the city used to be a producer of very good quality wool. Proven until now Lavenham city is very interesting to visit.
Beside that, the first impression that comes to your mind when exploring this city is like in a fairy tale. If you take the kids, they will love this small town. Moreover, you will also eat very typical dishes from the closest restaurants here. Also, the place to stay in Lavenham is very rich in culture. So, you will feel the sensation of a complete vacation like in a fairy tale.
3 of 11
Castle Combe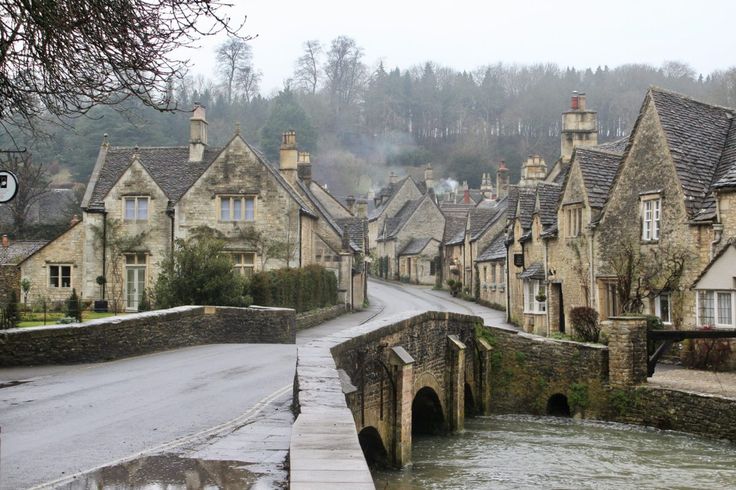 Fall and spring are the perfect seasons for a vacation to Castle Combe. A small town that offers some fun activities during the season. In this way, your vacation will be very pleasant. The atmosphere of Castle Combe also adds to the impression of being comfortable and relaxed. Beside that, when you set foot for the first time, you will feel your soul filled with the sights of this city. In fact, Castle Combe is nominated for the most beautiful city in the country. That way you don't need to hesitate anymore to visit a very beautiful small town.
In addition, we think this small town has the best time to visit which is in the spring. Because the flowers found in Castle Combe will decorate this beautiful city. However, you can also enjoy it in autumn, when autumn rains mix together with wet roads.
4 of 11
Clovelly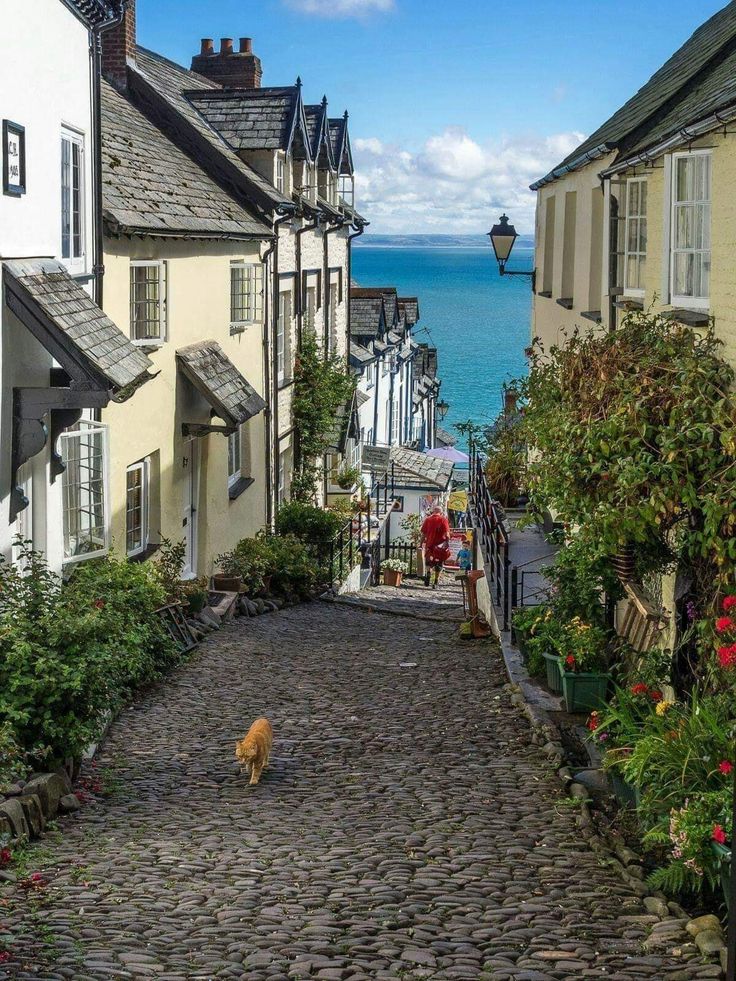 The coast is a place that has its own charm. Clovelly is a small town located in this country's harbor. Also, the freshness of the beach in this place is inevitable in the slightest. When you visit this place you will find some beautiful white houses. The house is the house of fishermen or local residents. Behind the houses, you will also see a stretch of cliffs as high as 400 feet. Clovelly, located in North Devon, England, has a charm that cannot be missed. Especially if you visit the nearest restaurant, you will find fresh seafood dishes with delicious flavors. Therefore, this place is perfect for those of you who are looking for a relaxing vacation spot.
5 of 11
Painswick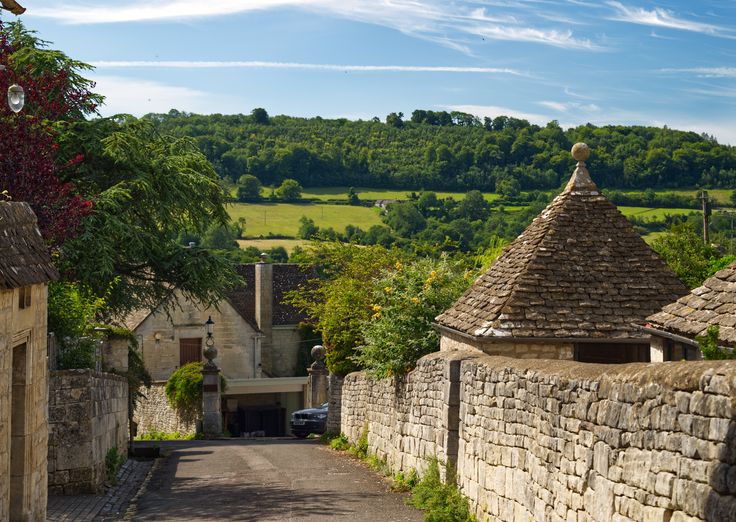 The next small towns in England are Painswick. An exciting holiday visit is with a variety of activities. Painswick is a small town that offers just that. One of the activities often carried out by foreign tourists is visiting the Rococo Garden. In that place, you will be taken to a very authentic rural feel. In this way, your vacation in this country will be more enjoyable and at the same time be able to mingle with the surrounding community. Meanwhile, Painswick was overgrown with several types of large trees. Therefore, when you visit this small town, it can cool your mind during the holidays.
6 of 11
Shaftesbury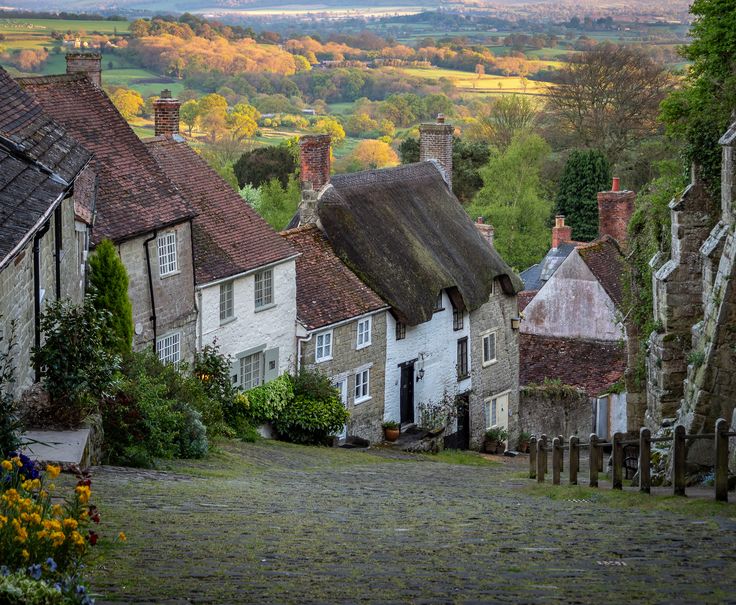 The friendly atmosphere is the first thing you get when visiting Shaftesbury. The hospitality here is not only local residents, but the charm of the countryside is amazing. Beside that, the road filled with rocks is the hallmark of this city. This also makes this place in demand by foreign tourists, maybe you are one of them. And for the agricultural sector, this place is one of the most popular activities. Because you will learn about it. In addition, this small town is also often used as the best date spot. So, you must schedule your vacation with your partner to visit Shaftesbury.
7 of 11
Rye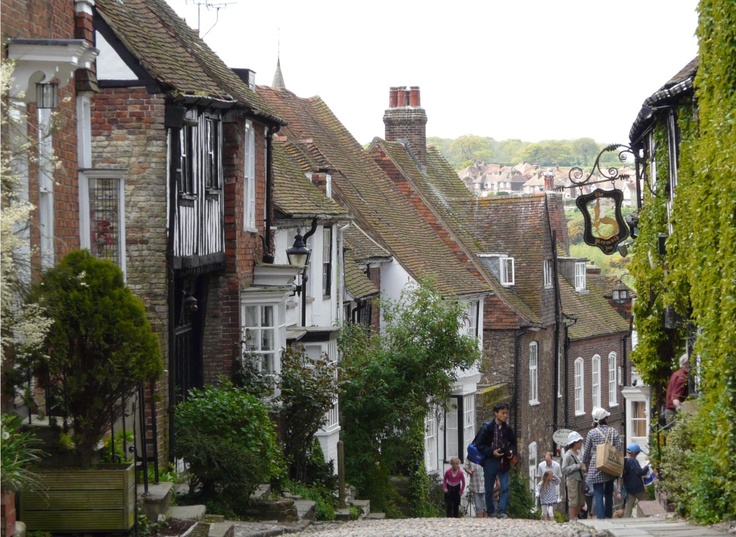 The next small towns in England is Rye. This small town holds various kinds of history in this country. One of the histories that this city is very attached to is the construction of Castle Rye. The castle was built by Henry III in 1249. Beside that, the Church of St. Mary is also in this small town. And by doing so, it adds to your insight into vacationing in this country. Moreover, when you visit the city of Rye, you will see several other historical buildings. In fact, the city of Rye is also a witness to the struggle of this country during the medieval wars. Therefore, historical events in Rye make for a living museum in the country.
8 of 11
Southwold
The coastline stretches across the small town of Southwold. The first thing you do is visit the coastline. Not only is the coastline attractive in this place, but the green village is located in the Southwold area. Southwold is also pretty much the same as the previous town of Rye. A small town that has a history and is used by the British community as a living museum. Meanwhile, Southwold is a small town that has delicious seafood. Therefore, when you visit this city, it is not complete if you don't taste the typical dishes of the local fishermen.
9 of 11
Beer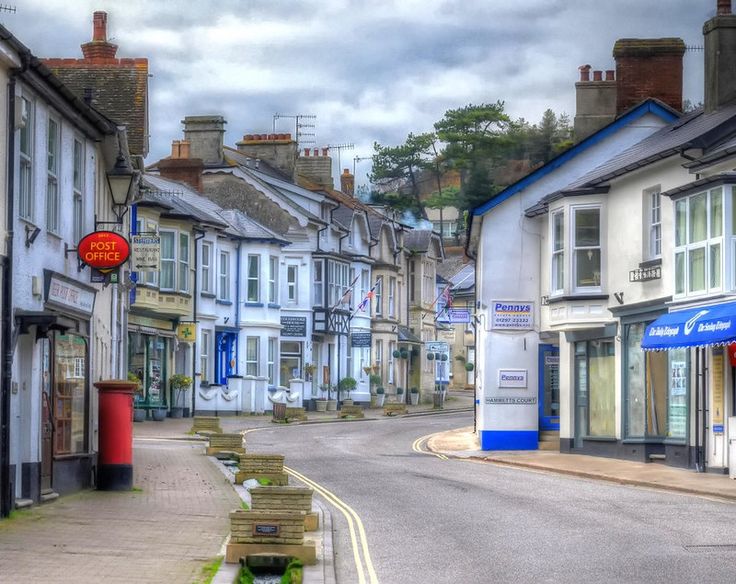 The next small towns in England is Beer. The fresh beach breeze really makes us feel cool. If you are an office worker, this is what you are looking for the most. Therefore, you must visit this small town of Beer with your family or the people closest to you. In fact, the name of the city itself comes from a refreshing drink that is beer. It is undeniable that the city with that name has a fairly high quality of drinks.
Therefore, you should be obliged to try these drinks in a city that produces quality drinks. While you drink beer, the right side dish of the drink is seafood. The seafood in this city has a typical menu of processed crabs. Therefore, you are obliged to visit Beer.
10 of 11
St. Ives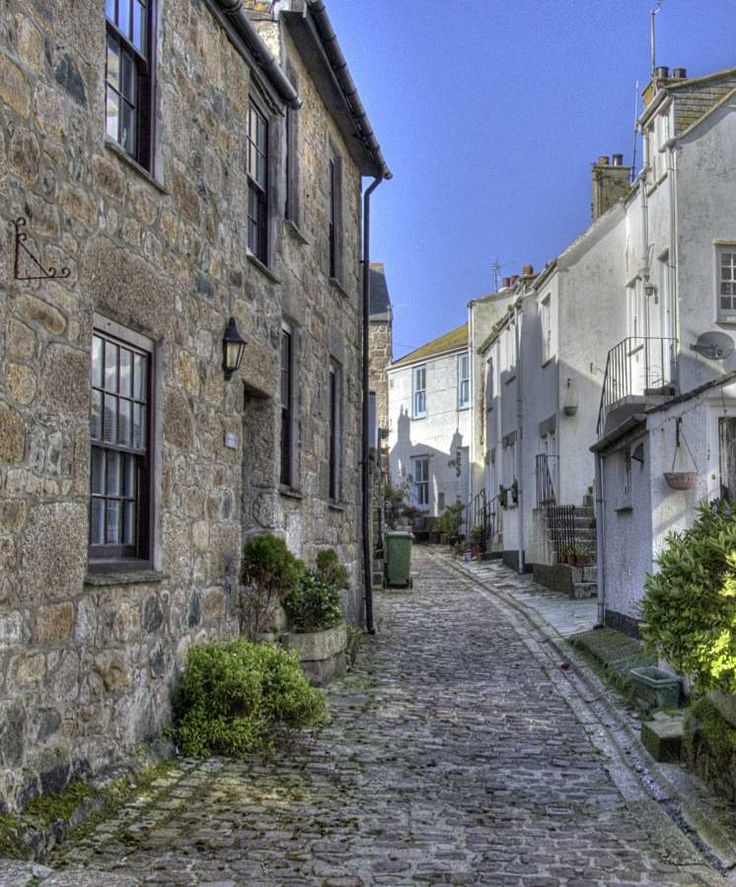 The last discussion of small towns in England was in St. Ives. Beautiful resorts are the hallmark of this place. You may be confused about choosing which resort for you to rest. Maybe you've heard of the best beaches in Europe, St. Ives is one of those beaches. Therefore, we recommend this place for you to visit. Because you will be spoiled by the beautiful natural charm. Meanwhile, the city offers several water sports activities for you to try. These water sports include surfing, diving, water skiing, and many more. So, what are you waiting for, prepare your holiday equipment and visit St. Ives.
11 of 11
Thus our discussion of 11 Wonderful Small Towns in England with a Soothing Atmosphere. England is a country that has its own charm for tourists. This also makes this country a very amazing destination on the European continent. If you are interested in visiting European countries, it can make your vacation memorable. Also, you can invite the people closest to you to explore this country. In addition, small towns in England also have interesting tourist attractions such as museums. And there are also tourist attractions to calm down such as parks and gardens. Hopefully, with some of the lists above you can visit small towns in England. Happy traveling!