Foodntravelling.com – Poland is an attractive country to visit for some people. When you visit Poland you will definitely be confused about where to do it and what attractions you will make as your main destination. Poland has many destinations that you can make as holiday objects this time. Besides that, Poland has many fantastic places to visit in certain seasons. If you remember that your holiday is in winter, of course, Poland has all these destinations without exception. Apart from that, if you visit in winter, you can also enjoy Christmas in Poland with your family or those closest to you. Enjoying Christmas or holidays at the end of the year will be very enjoyable when visiting Poland. You don't need to wait any longer with our Top 10 Winter Destinations in Poland – Don't Miss it the Moment! Let's discuss one by one!
Krakow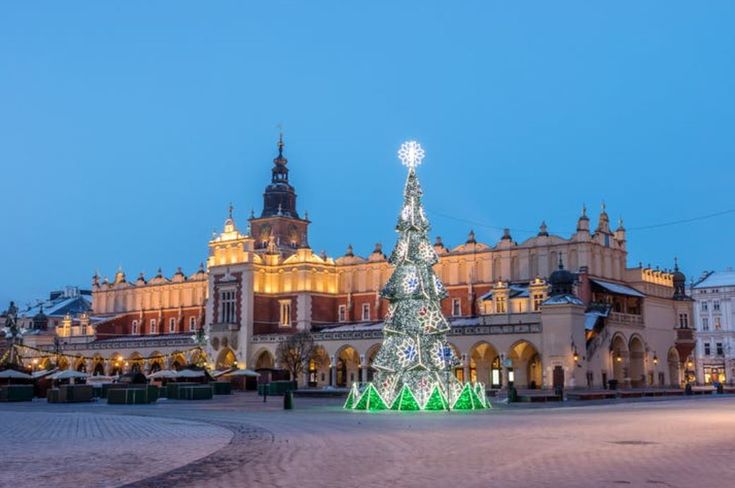 The first winter destinations in Poland is Krakow. Most people in Poland and even in the world they spend winter in their own way. However, if you visit Krakow, you can do extraordinary things that you have never done before. People in Krakow usually spend the winter doing ice skating or doing winter tours. Ice skating in Krakow is a really fun activity to do with the family. You can watch children having fun playing in white snow during white Christmas.
Apart from that, you can also book a very impressive tour by visiting the Schindler factory. Not only that, you and your family can also travel to the high hills to witness the beauty of the white expanse of snow on the Kosciuszko Mound. But for those of you who just want to relax in a hotel or inn by warming your body, you can really enjoy it in the city of Krakow. You can order a typical Polish soup or drink that warms the body.
1 of 10
Zakopane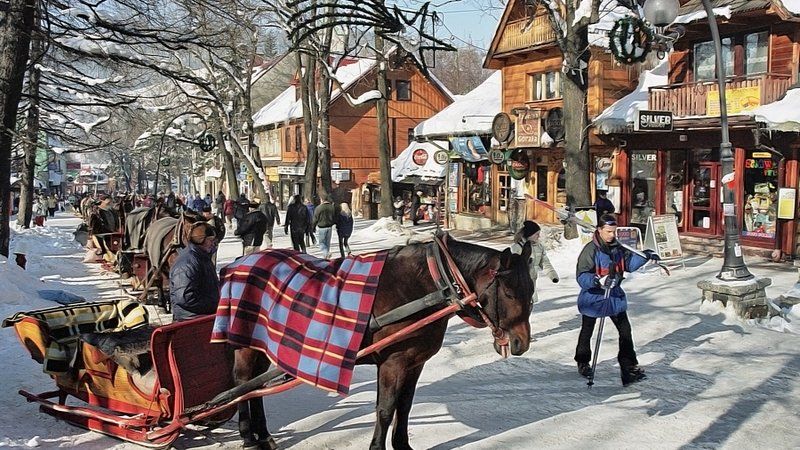 If you will definitely look for a place where winter sports are mostly held in Poland, then the answer is this place. This place is called Zakopane, a very famous place for several winter sports attractions. If you are a big fan of ice skating you can visit this place with your children or loved ones and even your family. Besides that, Zakopane provides a very safe and comfortable place for ice skating, not only that, they also provide training classes in this place.
Usually, people come to do ice skating with the easiest stage first. Zakopane provides a place for everyone who wants to learn about ice skating. But not only ice skating, but in Zakopane, there are also tours around the city. On this tour, you can feel that the city of Zakopane is a friendly and comfortable city in winter. If the cold air makes you hungry quickly, you are also faced with many delicious restaurant choices.
2 of 10
Warsaw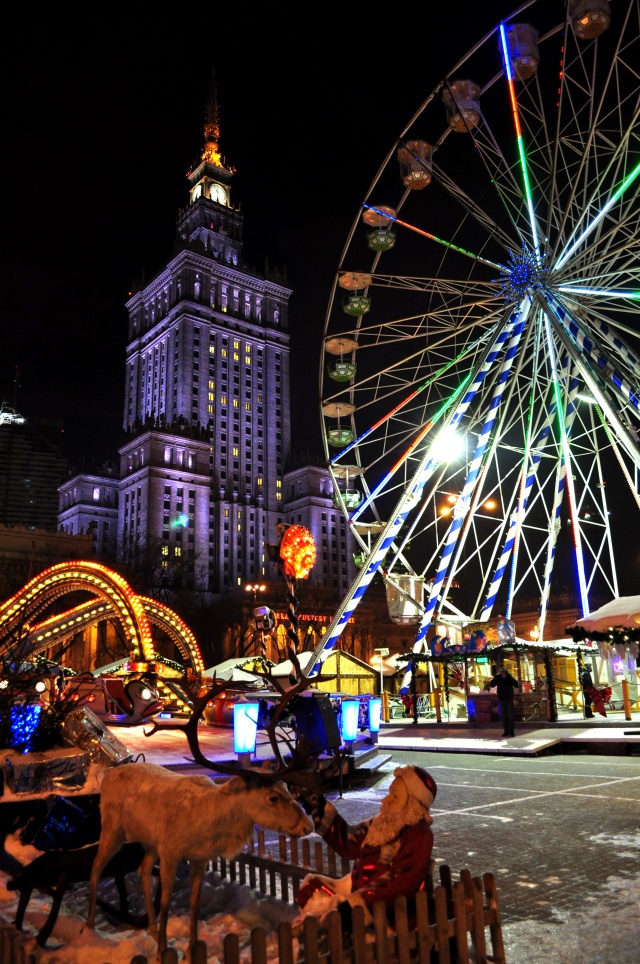 The next winter destinations in Poland is Warsaw. Of course, you are no stranger to this one city, because this city is the main city for Poland. The city is called Warsaw or the capital of Poland. Of course, it's not the same as other capital cities if you visit Warsaw. Especially if you visit Warsaw in winter. Warsaw will present a city appearance full of amazing things. You can observe that the city of Warsaw is very comfortable to live in when winter arrives. Here you can watch children playing with snowmen in the park or enjoy the cold air around the kingdom.
Besides that, you can enjoy the Christmas days which are very lively in this city. Some streets display festive lights as a form of Christmas celebration. Apart from that, you can also visit restaurants that serve Polish specialties waiting for you and your family. In addition, you can also enjoy hot chocolate in the room.
3 of 10
Szcyrk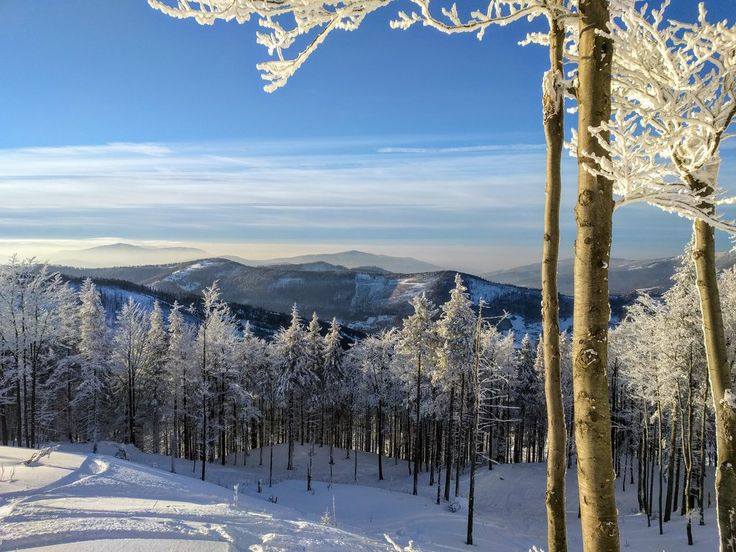 For those of you who are fans of climbing mountains when winter arrives, then this place is right for you. This place is called Szcyrk which gives you a fantastic trip to the mountains. Besides that, if you have arrived in the mountains, you can enjoy several restaurants that are so delicious that you just don't pass them up. Besides that, Szcyrk will take you with a winter tour to explore the high mountains to enjoy the beauty of the city below you or exercise.
There are various kinds of sports that you can experience here. Starting from ice skating, of course, there is also paragliding that you can try. If you are not afraid of heights, paragliding should be very fun to do in winter. But again the highlight of the holiday in Szcyrk is ice skating. However, you don't need to worry if you bring children or families who have never done ice skating before because here they provide training for beginners.
4 of 10
Gdansk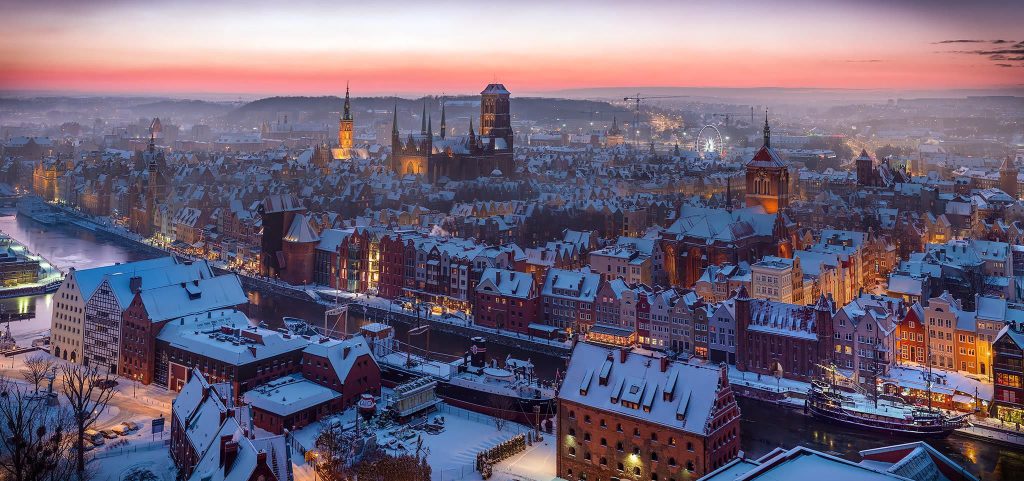 The next winter destinations in Poland is Gdansk. The next city is a city that is so famous for the beauty of the sea. This city is called Gdansk, a city that turns into a different city from before when it's winter. Most people in Gdansk take advantage of this city in summer as a maritime city because it is surrounded by the sea. However, when winter strikes, you may be discouraged from visiting the beach. Winter air in Gdansk will be very cold because of the wind that is close to the sea.
But no need to worry about that you can enjoy the city of Gdansk by visiting places that are much warmer or you can vacation indoors. You can visit various museums in Gdansk. Apart from museums, you can also visit places that serve warm dishes typical of Gdansk or Poland. You can visit a restaurant that sells various kinds of hot chocolate as well as typical Polish soup. But if you don't want to sit idly by you can climb to the tower in the church of St Mary's Basilica.
5 of 10
Wisla
An area that presents an amazing spectacle that is part of the sport. You can watch a ski sport there. But not only watching you can also participate. The way to participate in the event is by taking a tour of ice skating. You don't need to worry about the safety of you or your family, everything is very safe and comfortable there. Besides that, if you are too bored with ice skating, you can watch a very famous sport in winter.
It should be noted that this Wisla has hosted winter sports with many spectators in one event. A very popular sport during the winter is ski jumping. Ski jumping really grabs the attention of tourists and even local residents because the acrobatics performed by athletes are unusual entertainment. In addition, you don't need to go anywhere else you can buy food or drinks such as wine to warm your body.
6 of 10
Wroclaw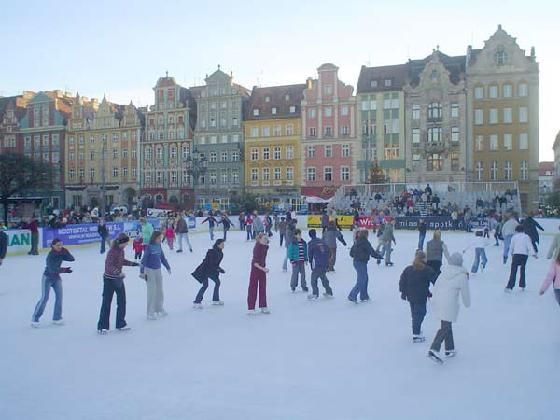 The next winter destinations in Poland is Wroclaw. You need a small town that is not too densely populated and comfortable to enjoy with your family. For this, you can visit the comfortable area of Wroclaw. You can find a variety of entertainment that is so fun to visit during the day or night in winter. In addition, you can take a walk around the city to get to know more about the place and the Wroclaw environment.
If it's winter approaching Christmas you can see various places decorated with amazing lights. But not only the lights in this place you can also find a lot of Christmas trees that are designed so beautifully. All you have to do is be in a bar or cafe and then look out the window enjoying the streets of Wroclaw accompanied by hot chocolate or wine. A comfortable holiday is also relaxing. But don't worry, if you want to go shopping, there is a special Christmas market in Wroclaw that sells a variety of Christmas knick-knacks.
7 of 10
Karpacz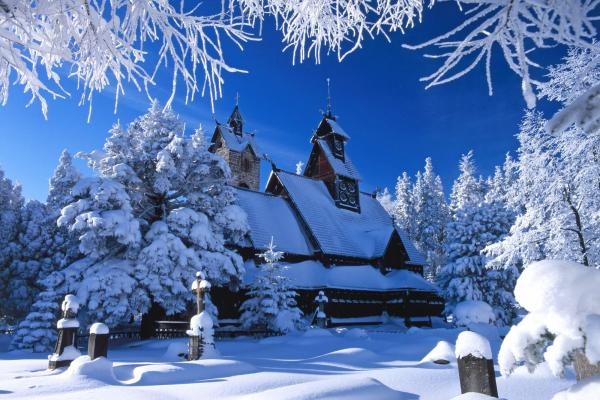 You want a city with a variety of games that can be done outdoors or indoors. Try visiting the glorious city of Karpacz. This city is full of games that can be played by small children, teenagers, adults to the elderly. For small children can be taught a training about ice skating slowly. Teenagers can also take part in these classes but can also do activities such as hiking in the mountains.
Besides that, for you adults, you can do whatever you like in this place. You can try driving a snowmobile down the hills or try playing up a mountain. In addition, here you can also do tubing through the very cold snow. But for you, parents do not be discouraged. You can do the activities above if you are still brave. But if not you can relax at the cafe while drinking hot chocolate or wine or eating typical Polish food.
8 of 10
Karkonosze National Park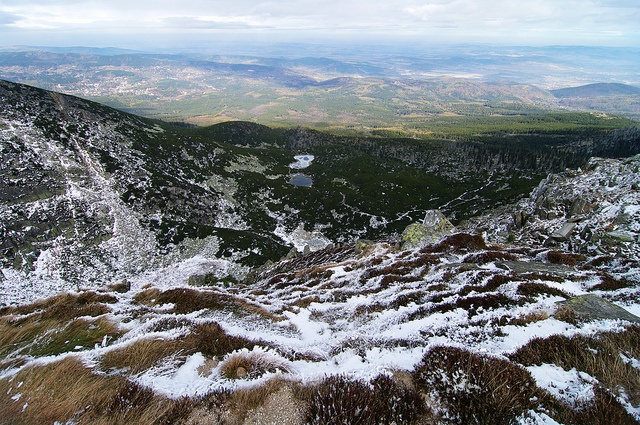 The next winter destinations in Poland is Karkonosze National Park. The existence of this one national park has been recognized by Polish citizens as one of the best national parks. The area of this national park is approximately 63,000 hectares, with this area it will also add to exploration in Poland. And at the same time, you will also get the impression of a very pleasant vacation in Karkonosze National Park. In addition, from that extent, this national park is overgrown with various types of plants. And also as a home for the unique wildlife of this country.
What's more, when you arrive at the entrance to this national park, you will be greeted with thick, large pine trees. In addition, in this place, you can also do fun winter activities. Winter activities that you can do in this place include hiking, cross-country skiing, and many more. So, what are you waiting for, pack your things and visit Karkonosze National Park?
9 of 10
Bialka Tatrzanska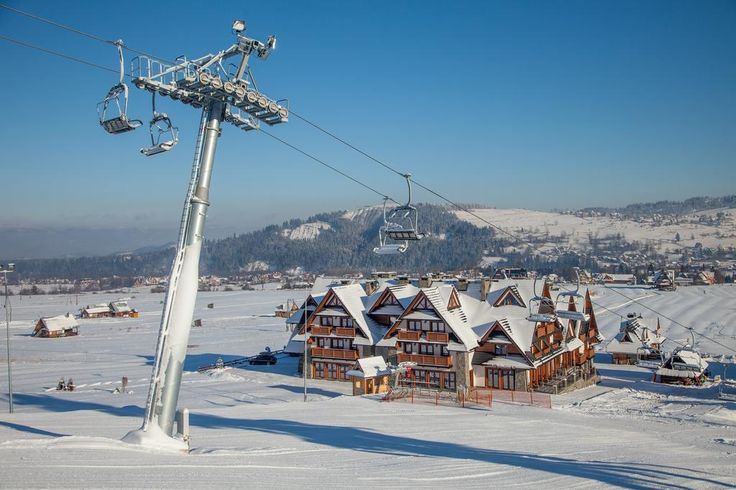 The last winter destinations in Poland is Bialka Tatrzanska. As a nature lover, you must know the Tatras Mountains in this country. If you are one of those things, you will not hesitate to make a pleasant visit to this place. The interesting fact is that this place also provides a variety of things from specialty foods, winter activities, and many more. Among these things you are not complete with lodging.
Bialka Tatrzanska provides for you to take a break from the atmosphere of this place. Besides that, this place is also a favorite main tourist destination in winter. Because foreign tourists want to enjoy a pleasant vacation with their family or those closest to them. Therefore, don't waste your vacation time in winter.
10 of 10
Thus our discussion of the Top 10 Winter Destinations in Poland – Don't Miss it the Moment! If you visit Poland for the end of the year or at Christmas, don't forget to bring winter clothes. Winter clothes will be more able to warm your body when circling in every city in Poland. You can start from the city of Krakow, Gdansk and then you can enjoy it to your heart's content. Apart from that, if you and your family have a winter vacation in Poland, you can also enjoy the Christmas days. Hopefully, you can also enjoy a cool and pleasant New Year's day. So, hurry up and take a vacation to Poland this winter. Happy traveling!