Foodntravelling.com – Historical knowledge about a place can make a vacation more enjoyable. The history of human civilization as well as its environment will add to your insight about this place. In fact, a history can make you know the ins and outs of every part of the world that has never been touched by humans. If you are observant of historical events or historic buildings then you can find magic in them. Poland has many cultural sites waiting for you and your family to visit them.
For those of you travelers who also like history, you must visit this country. Every inch of history in every building in Poland has a story and also has a very beautiful view. Therefore, the following lists of cultural sites in Poland have been summarized in Discovering the Rich Culture of Poland: 10 Must-Visit Cultural Sites. Let's discuss it!
Warsaw Rising Museum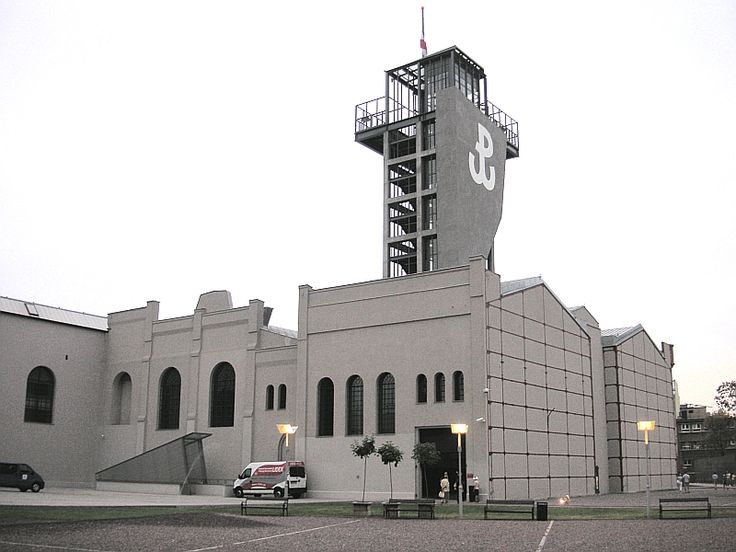 The first cultural sites in Poland is the Warsaw Rising Museum. A historical journey will be very enjoyable starting from a museum. Of course, museums always depict amazing historical narratives. Therefore the Warsaw Rising Museum has such an amazing story in its storytelling. The Warsaw Rising Museum is located in the city of Warsaw of course. This museum tells about the struggles in the second world war which is so iconic with Polish landmarks. Poland has a long history in the second world war.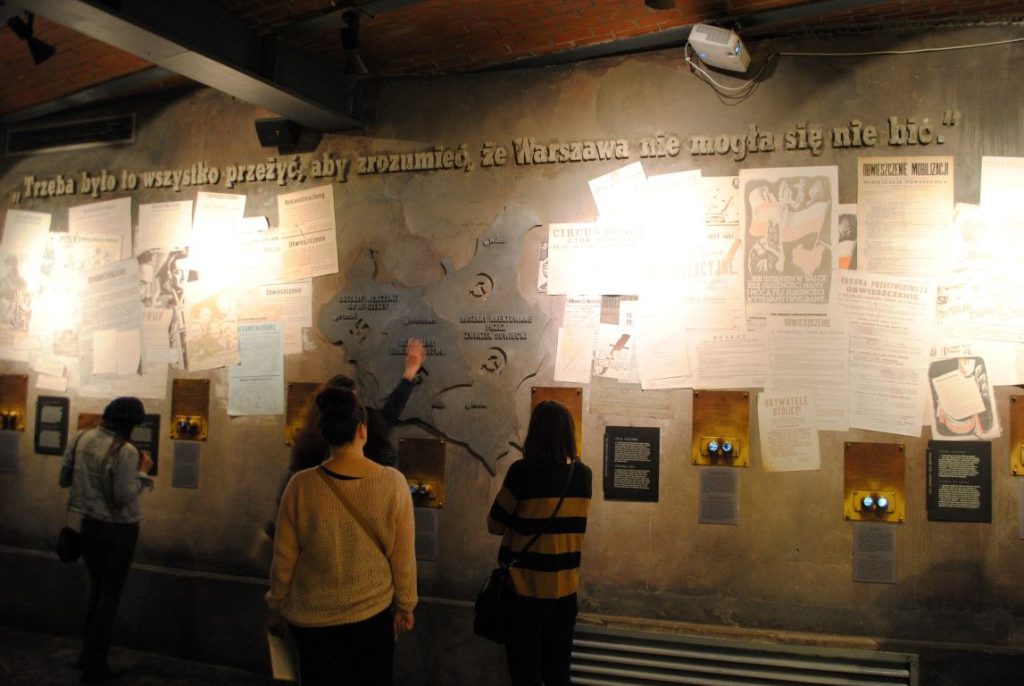 Besides that, if you want to get to this museum, you don't need to be confused. You only need to take public transportation that is ready to take you to the front of this museum. However, if you want to enjoy fresh air in the city of Warsaw, you can safely and comfortably walk along the boulevard to this museum. If you have arrived at this museum you can enjoy various events offered by the museum to visitors. In addition, the museum was opened to commemorate the 1944 Two Months War in Warsaw.
1 of 10
The Florian Gate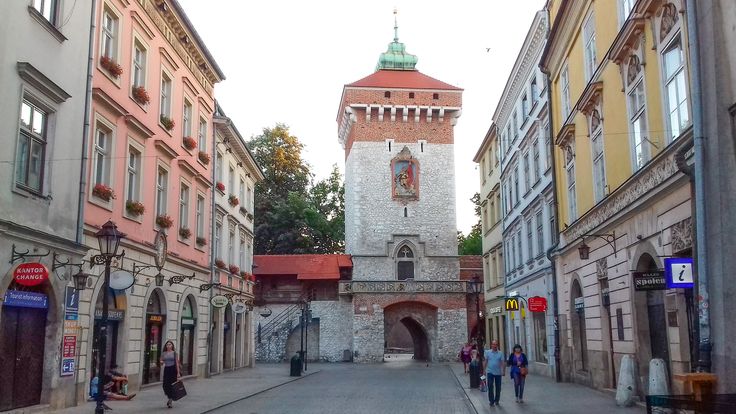 It would not be Poland if the cultural heritage is still maintained in a very sustainable and original way. This place is called The Florian Gate which has been standing strong since 1285. With such a very old age, you will definitely be amazed by the state of the building which is still so sturdy. Possibly in the building, The Florian Gate was built during the kingdom of Krakow. This magnificent building consists of 8 high towers. If you are not afraid of heights you can climb the tower and look around the beautiful city of Krakow.
Each tower of Florian Gate also has a height of more than 30 meters. In addition, if you visit this area, you can order your own tour guide to better understand the meaning of The Florian Gate. Apart from that, bringing your family on a tour at Florian Gate is very safe and comfortable because every staircase is equipped with strict security so that small children feel safe and comfortable.
2 of 10
The Malbork Castle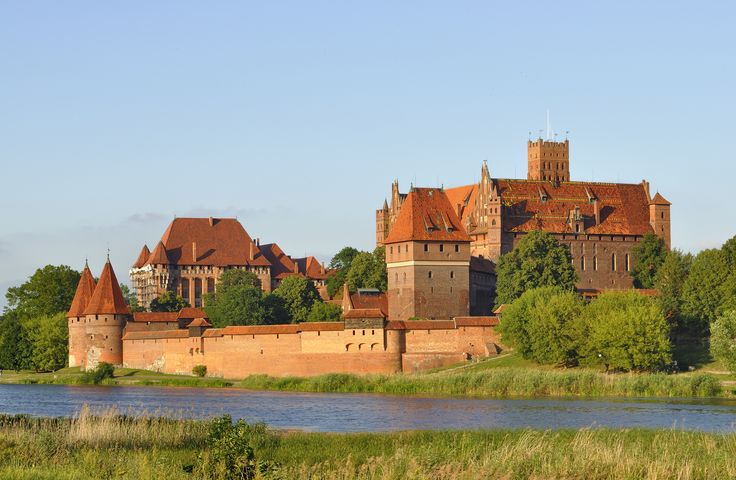 The next cultural sites in Poland is The Malbork Castle. For those of you who have an interest in historic old buildings like a castle, then you will be right on vacation in this place. This place is called Malbork Castle which is located close to the River Nogat. If you are observant of the surroundings, you can conclude that this castle was once very close to trade access because it was near a river. In addition, you can use the services of a tour guide to find out more about the history stored in this castle.
However, from its shape, it can be concluded that this castle is made of neatly arranged bricks. It is in a stone carving that this castle was built in the 13th century which was a century of extensive trade development in Poland. In addition, the nuances that exist in this castle are gothic, like in Rome. But today Malbork Castle has become a cultural heritage object by UNESCO and has been recognized by the world. Therefore, hurry to Poland and enjoy its beauty.
3 of 10
The Wawel Castle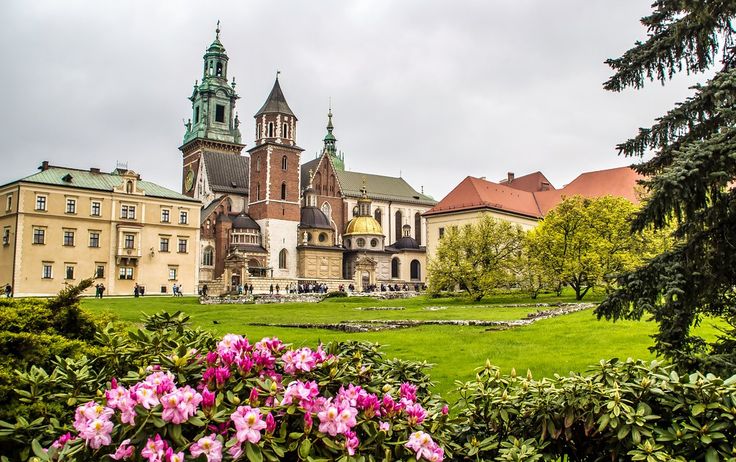 It's so fun and tense when vacationing in a castle that has a design like an old castle. For those of you who are looking for an unforgettable experience like this then you must visit Wawel Castle. This castle has a very beautiful beauty and is also beautiful on the page. You will find a beauty with a wide expanse of green grass. The cool air will also make you feel at home to linger in this Wawel Castle courtyard. Besides that, you will also be spoiled with shady trees that will make you forget about the problems in your life.
Not only that, in each yard there are chairs as well as a jogging track or pedestrian walk. And all that is the most fun part of this castle. However, if you enter the castle in certain events you will find that this castle is indeed very old. However, the neat old castle is still awake, so this is where the most impressive thing is.
4 of 10
Barbakan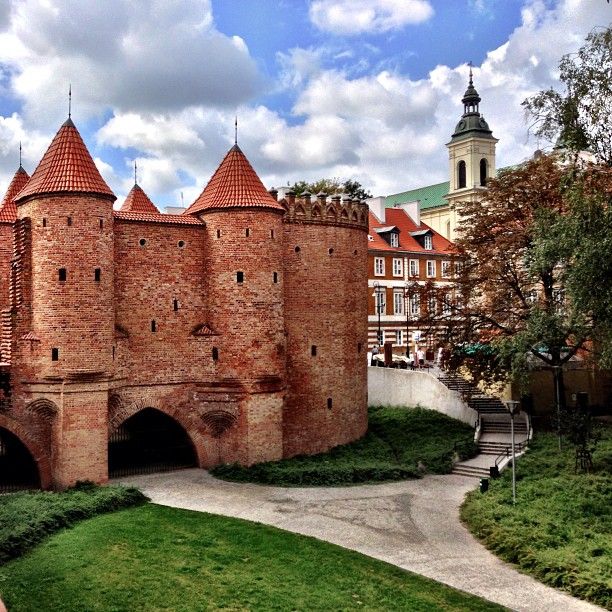 The next cultural sites in Poland is Barbakan. As a kingdom that was once very influential in Europe, of course, Poland has a stronghold that is still intact today. One such stronghold was Barbakan. Barbakan is in the city of Krakow and was used to protect this city from enemy attacks. If you visit this place you will be amazed by its beauty which is still like when it was built. This fort was built in the 15th century in a gothic style.
This fort is a fortress built of very thick sturdy bricks. So that at that time this fort was the main fort at the end just in case. The uniqueness of this fort is that there is a river that is used for crossing roads including strategies in war.
However, if you want more information about this place, you can enter the museum inside the fort. In this museum, you will be explained about the history of this very long fort. What are you waiting for, go on a historical tour to Barbakan.
5 of 10
Wilanow Palace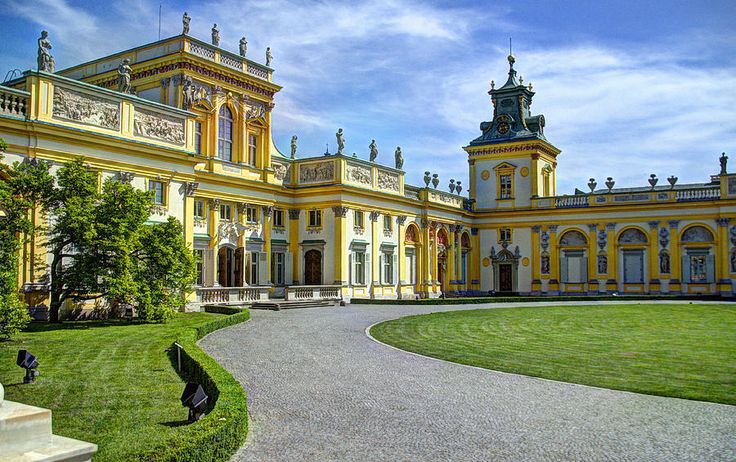 After visiting old castles, surely you will also ask where is the palace used for the king's resting place. If you are looking for this kingdom, you can visit a place called Wilanow Palace. Wilanow palace is famous for the king's resting place which is very peaceful. This place was completed at the end of the 17th century, somewhat newer than the castles above. If you visit this place you will be greeted with a typical Polish or European royal garden. You will be greeted by a green garden with bonsai trees or small but exotic to the eye.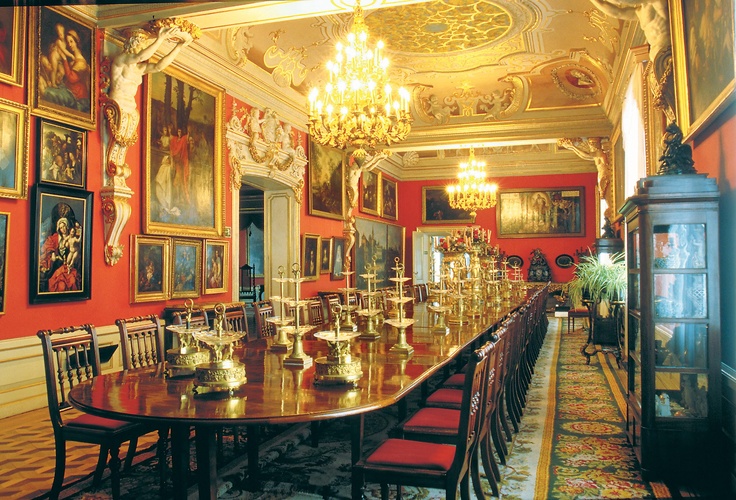 In addition, in the middle of the front yard or garden, there is a statue that symbolizes the power of the king. Not only that, the buildings that you can see from this park show the beauty of a harmonious color between white and gold and a blue tower. You can only find the beauty of gardens and kingdoms like this in Poland, to be precise at the Wilanow Palace.
6 of 10
Auschwitz Camp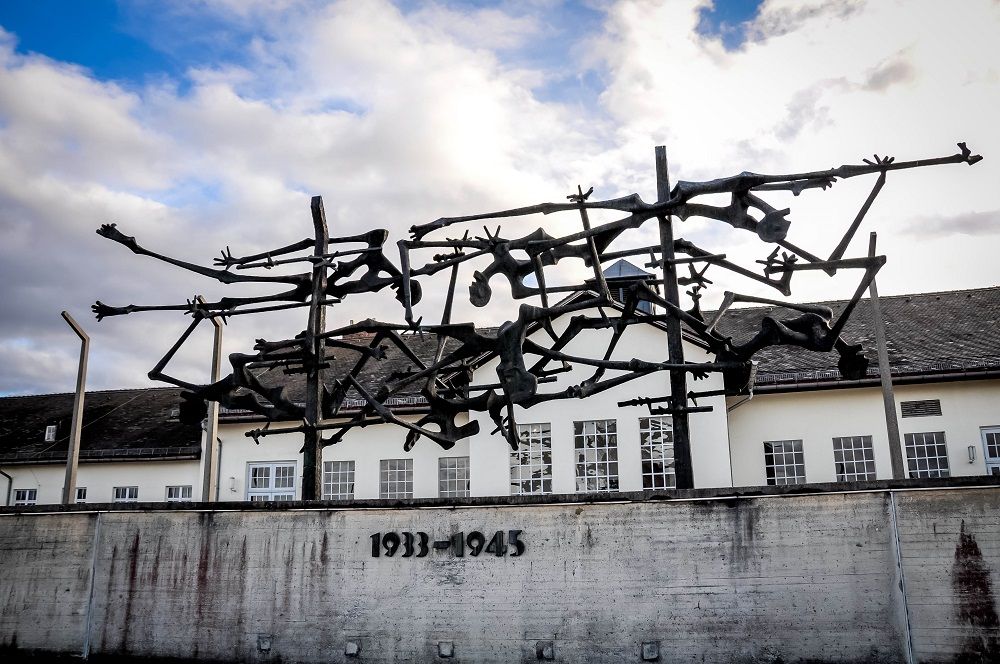 The next cultural sites in Poland is Auschwitz Camp. Historians or travelers who love history are no stranger to this place. This place is very famous because the history attached to it is so close to world history, namely Auschwitz Camp. This historical place is a concentration camp that was used by Nazi soldiers. Seeing this, this camp was built in the 19th century or rather in 1940. This place was formerly famous because it was a prison used by the Nazis to imprison Polish people.
What's more, in this place there were many historical tragedies before, so a tour in this place will really add to your insight into the history of World War II. In addition, you can use the services of a tour guide to get to know this historic place better. There is additional information when you visit this place. You are prohibited from taking small children who are not old enough to witness historical tragedies at this camp.
7 of 10
Krakow Cloth Hall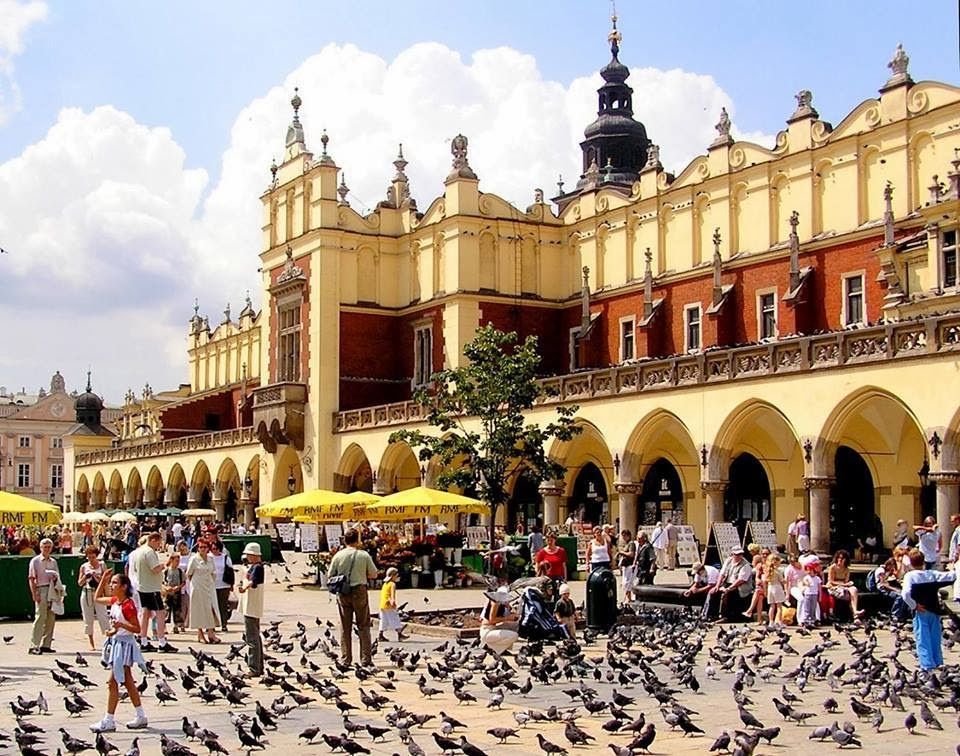 For those of you who love the history of the Renaissance, you can visit this place to add to your insight. This place is called the Krakow Cloth Hall which used to provide illumination about the renaissance that grew in Europe as well as Poland. Because this place used to be used to buy and sell clothes during medieval times, this place is in the middle of a strategic city. There is interesting information about its historical story, this place was used to buy and sell goods from various parts of the world.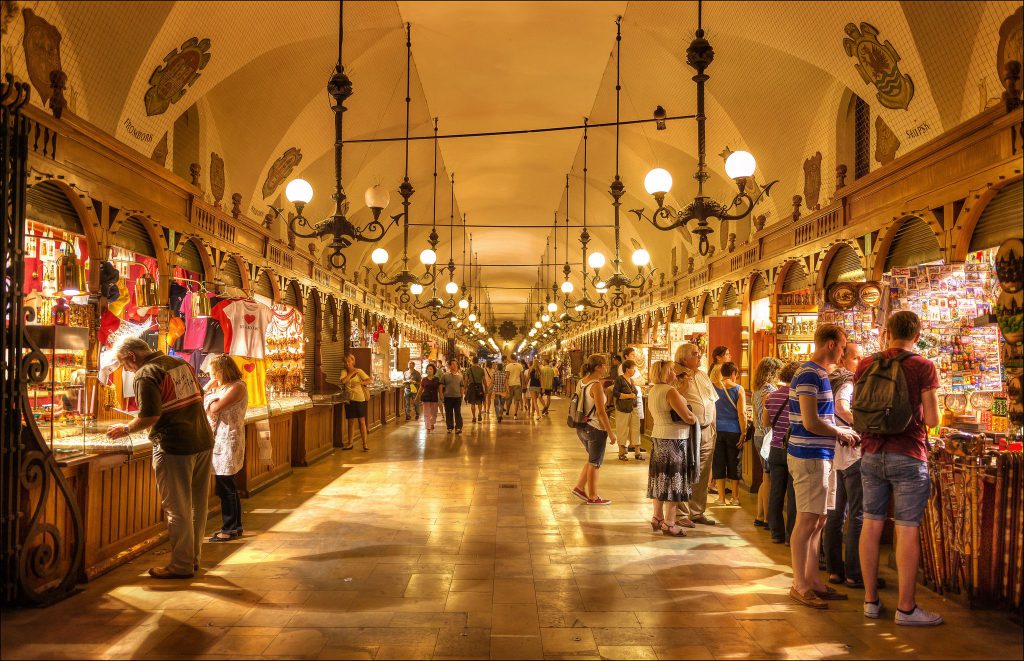 However, for now, the Krakow Cloth Hall is used for various art exhibitions. Because this place is big and tall, therefore, in each hall to the floor, different events are mostly used. However, these events are certainly not far from tourism and historical matters. Considering that this place was formerly used as a symbol of Renaissance illumination, of course, paintings or art exhibitions also display beautiful things about the Renaissance. Not only that, but here you can also enjoy these attractions to add insight.
8 of 10
The Royal Castle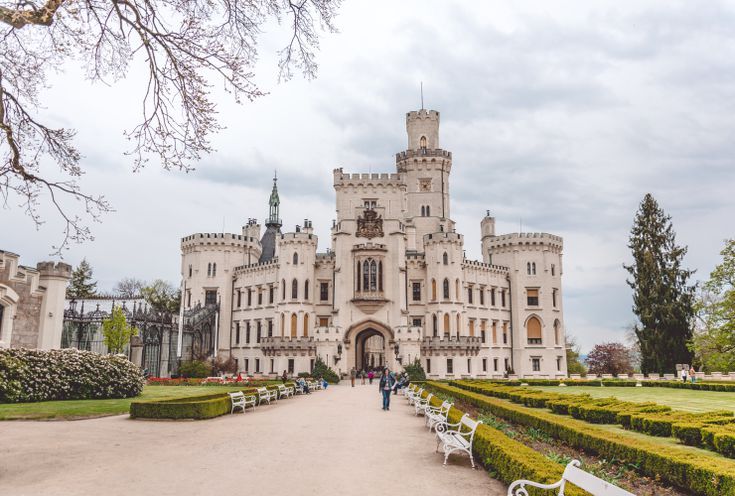 The next cultural sites in Poland is The Royal Castle. In the 14th century, this magnificent castle was established as a royal power in Poland. Which is a symbol of the power and majesty of this country. Moreover, nowadays this place has become a cultural site that is of great interest to historians or foreign tourists. The architecture of The Royal Castle is famous for its splendor which is difficult to express in words. From here we provide insights and things about this amazing place.
The things that you will get from this place are paintings, ceramic collections, and statues of kings. Meanwhile, The Royal Castle has an interesting fact, namely that in the past this place was often used as a meeting place for kings between countries. Which is where you will be taken to that place by a tour guide. In addition, tour guides in this place are known for their hospitality and are ready to guide you in learning the history of The Royal Castle.
9 of 10
The Old Town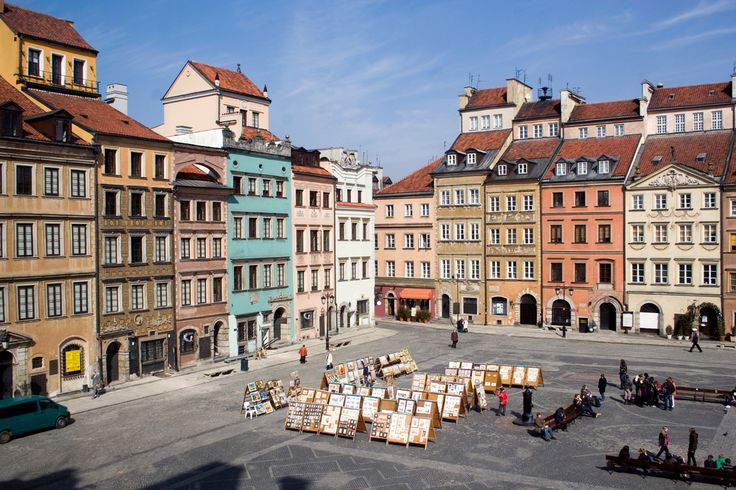 The last cultural site in Poland is The Old Town. This list also concludes our discussion of cultural sites in Poland. In fact, The Old Town is one of the oldest cultural sites in the country. And you can also enjoy various activities, such as strolling the streets in this area and seeing historic buildings. From this place too, if you can feel it, the environmental charm of this place is really amazing. Moreover, nowadays this place has become a pleasant shopping destination. Because there are traditional markets and several food stalls that offer typical dishes from this country. In addition, Main Market Square has been a silent witness to the history of the capital city of Warsaw for centuries.
10 of 10
Thus our discussion Discovering the Rich Culture of Poland: 10 Must-Visit Cultural Sites. Historical tourism is indeed very fun if done properly and correctly. The right and the right way are also related to various factors. The connecting factor is in terms of scenery or historical aspects. These two things really support the occurrence of exciting historical tourism. These two factors are owned by the Polish state. Poland has a storytelling aspect that really inspires anyone who witnesses or listens to historical stories that happened in their land. In addition, in terms of Poland's scenery, it is never absent in presenting the beautiful. Hopefully, from the list of cultural sites that we have provided to you, you will soon take a historical trip to extraordinary Poland. Happy Exploration!