Foodntravelling.com – Experience is the most valuable thing in every human life. It's the same as traveling to a place you want to visit. Poland offers many things to add experience to your life. These include tasting the country's specialties, visiting its historical sites, and taking vacations to its tourist attractions. These things not only add to the experience but you will get a memorable story in your life. Moreover, when you choose Poland as a natural wonders visit, it is the most appropriate thing.
Especially the natural wonders, which are ready to take you to amazing places. In addition, natural tourism in this country is very popular and is often the main tourist destination for foreign tourists. Therefore, we don't need to linger any longer, here is a discussion of 10 Beautiful Natural Wonders in Poland that Adventurers Must Visit. Let's discuss it!
Tatra Mountains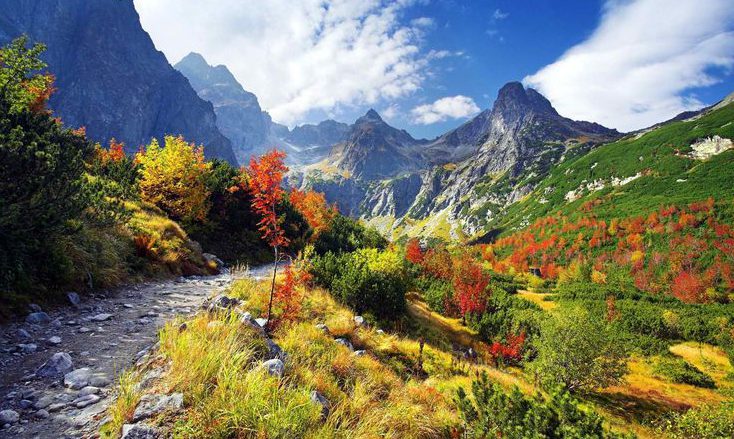 The first natural wonders in Poland are the Tatra Mountains. For every holiday activity, people definitely want useful activities. One of them is hiking to enjoy the beauty of nature. Tatra Mountains offers this for a more interesting version of your vacation. When you arrive in these mountains, you will see the shores of a stunning lake. Even in winter or Christmas holidays, this place is very crowded with visitors. Because in that season this place is a means of ski sports activity. Which is where this activity is carried out every year. Besides that, you will also find a historical site in this mountainous area. A historical site in this place is the Tadeusza Kosciuszki Museum. In the museum, you can also get historical knowledge about the country of Poland. Therefore, it is complete when you visit the Tatra Mountains.
1 of 10
Crooked Forest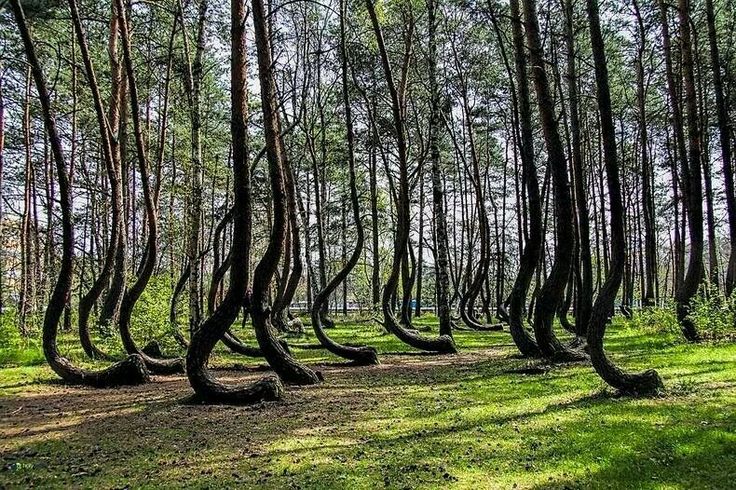 A crooked Forest is a place that many people consider this forest area unique. The uniqueness of the forest is the crooked tree trunks. And until now people still do not know for sure why this can happen. The wavy trees are pine trees like they are dancing in the middle of the forest. Apart from that, the strangeness of this event has also become an attraction for the public and foreign tourists who want to visit Poland. That way this place also becomes popular when foreign tourists share it with people around. In addition, when you visit this place, you must observe the pine tree trunks because they are all bent to the right. Therefore, with this discussion, you will get a very unique description of Crooked Forest.
2 of 10
Zakopane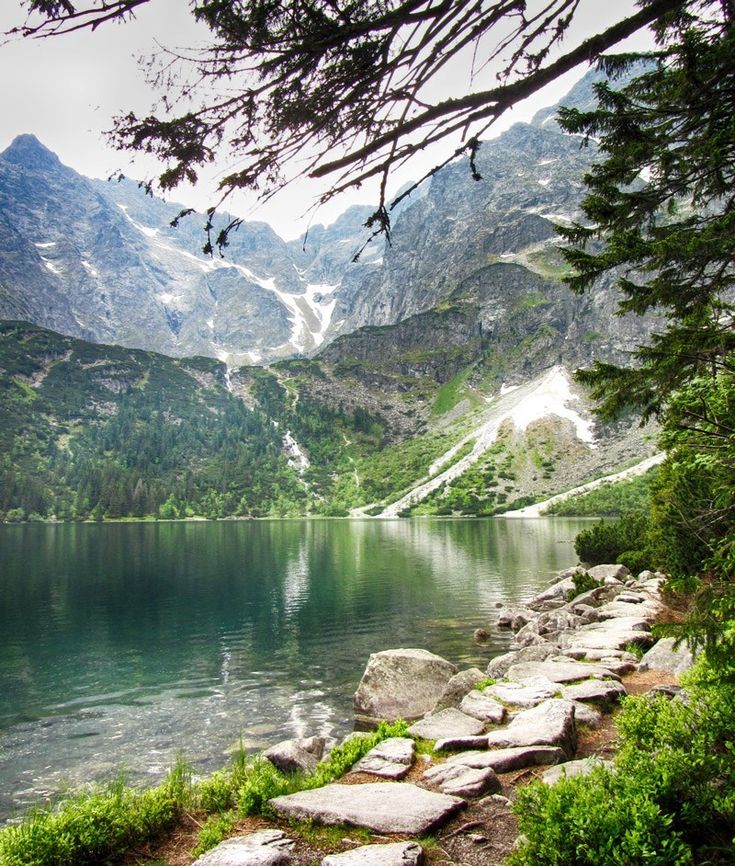 The next natural wonders in Poland is Zakopane. This place is located not far from the Tatra Mountains which we discussed above. Maybe from this place, you will also visit the beautiful Zakopane area. The natural beauty contained in this area has a very pure natural wonder. This can happen because the people in Zakopane still adhere to the original Polish culture. Which maintains and preserves flora and fauna in the Zakopane area. Moreover, you can do fun activities in Zakopane. Activities that you can do include exploring on foot, cycling, and chatting with the native people of Zakopane. If you want to explore more about Zakopane, in the Tatra Mountains area there is a museum that explains the history of Poland and Zakopane. As an aside, Zakopane is a very virtuous place with its strong culture. Therefore, you must maintain your behavior when visiting this very beautiful place.
3 of 10
Bieszczady Mountains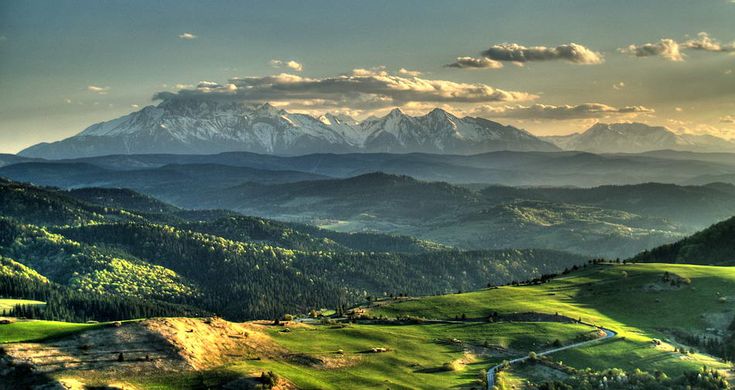 The purity of the natural wonders of Poland must be preserved. Bieszczady Mountains is one of them that we must take care of as tourists. This place is located in the eastern part of the country and is also on the border between Ukraine and Slovakia. The natural beauty in the eastern part of this country cannot be missed in the least. Especially with a place that is still awake for its flora and fauna. And if you visit this place, you will find various places to calm your mind. Among them are rivers, lakes, and forests, and there are also beautiful hills. In addition, this mountainous area is also very suitable for sports activities.
Activities that you can do in this place include hiking, water sports, and many more. In addition, if you are hiking in this place you will often find bison and bison wild animals. And we suggest you also be a little wary of wild animals in this area. When you are hiking you also have to know about this place or you have acquaintances from Poland. In addition, when you arrive in these mountains, you will be greeted with beautiful birds, but not so many. And the birds are almost extinct of every kind.
4 of 10
Lake Wielki Staw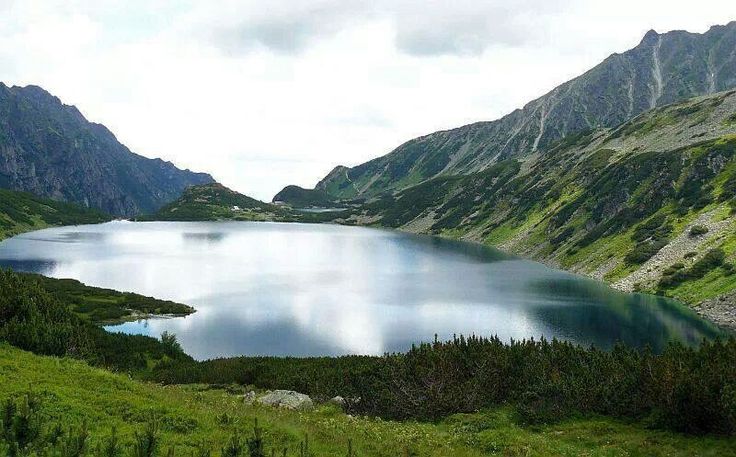 The next natural wonders in Poland is Lake Wielki Staw. Once you arrive in the Tatra Mountains, there will be no end to the amazing natural wonders. One of the places of natural beauty is Lake Wielki Staw which is located in this mountainous area. Nature lovers in this country must know the existence of this place. If you know someone from Poland let alone a nature lover, you will be taken to this amazing place.
Moreover, taking a walk in the forest and enjoying the beauty of the lake is something that must be done. And another activity is that you can fish in this place. Meanwhile, you don't need to worry anymore about food and drink supplies in the Lake Wielki Staw area. Because there are food stalls and shops that provide supplies for camping. With this, if you want to camp, this place provides a place for fun camping.
5 of 10
Kamienczyk Waterfall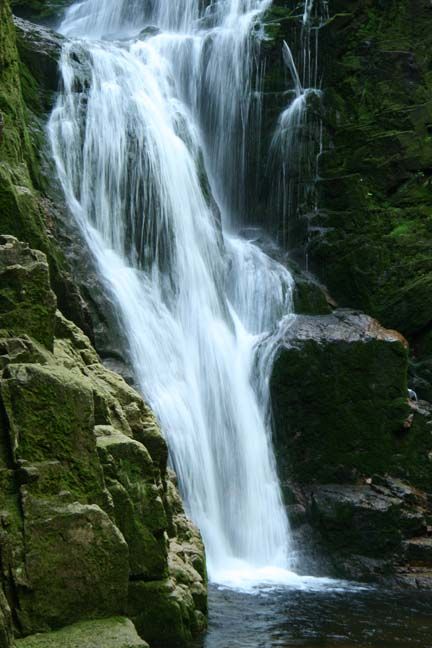 Waterfalls are a natural beauty that should not be missed while on vacation in Poland. Moreover, the place that holds the natural wonders of this country is located in the Tatra Mountains. The waterfall in this place has a height of approximately 15 meters. The water goes straight down into a valley surrounded by dense forests. From the valley, there are also many tourists who want to visit it. When you visit these mountains, you will definitely be offered this amazing waterfall. Because a lot of tourists who are on vacation in this country are directed to visit the Kamienczyk Waterfall. This place also offers activities that test your patience a bit, namely fishing. If you are interested in fishing in this area, you will see a variety of beautiful fish.
6 of 10
Lake Morskie Oko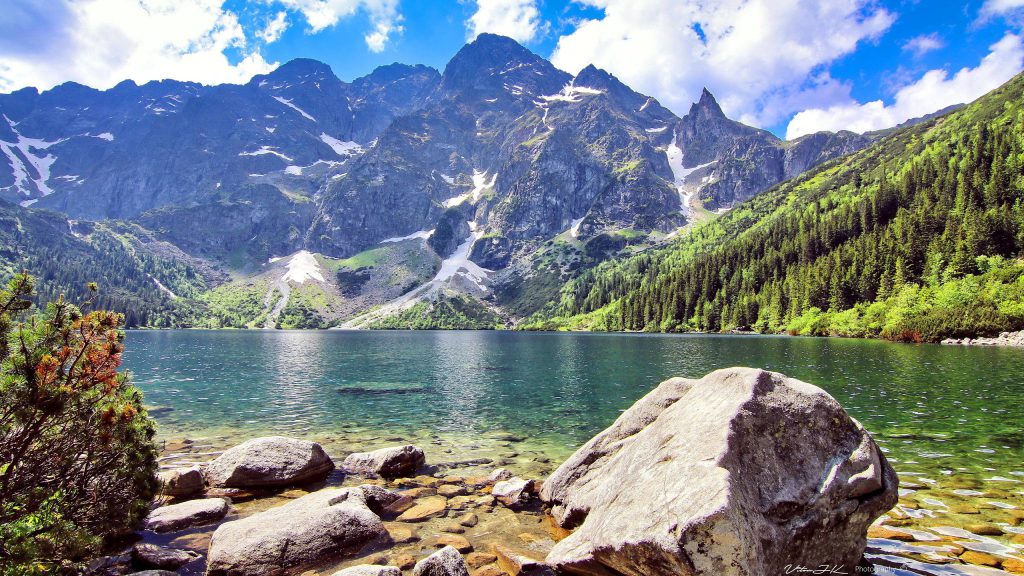 The next natural wonders in Poland is Lake Morskie Oko. When you first see this lake, you will feel the magnificent reflection of the water. This place is not far from the famous mountains in this country. Yes, it's true that the Tatra Mountains are the source of natural wonders in Poland. What's more, this lake has views that will amaze you the first time you see it. The lake with an area of approximately 1.06 square kilometers is the most frequented visit in spring. Because in that season you will see plants and flowers blooming beautifully. It is also the most sought-after by foreign tourists for the beauty of the charm on offer. In addition, if you want to rest with a natural feel, at this location there is a comfortable inn. Not only comfortable, but the inn also offers a direct view of Lake Morskie Oko.
7 of 10
Sopot Beach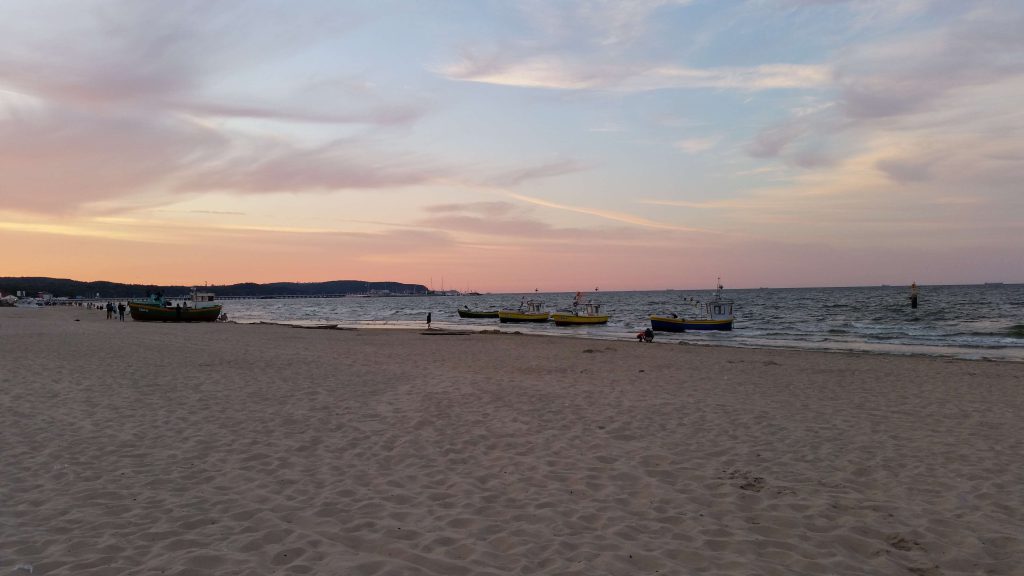 The friendliness of the beach atmosphere in Poland is the most refreshing thing. Moreover, sitting and relaxing or chatting with the closest people is the thing most look forward to when the holidays arrive. Sopot Beach in this country offers for you to visit this beach. Because this beach has things that most tourists look forward to, such as surfing. Moreover, when summer comes, this place is often the main natural tourist destination. Because many tourists from abroad flock to visit Sopot Beach. The clean white sand that is always offered to tourists seems endless. As well as sea blue water coloring the beauty of this amazing beach. Therefore, if you visit this country and summer arrives, this place is a tourist spot that you must visit.
8 of 10
Opawskie Mountains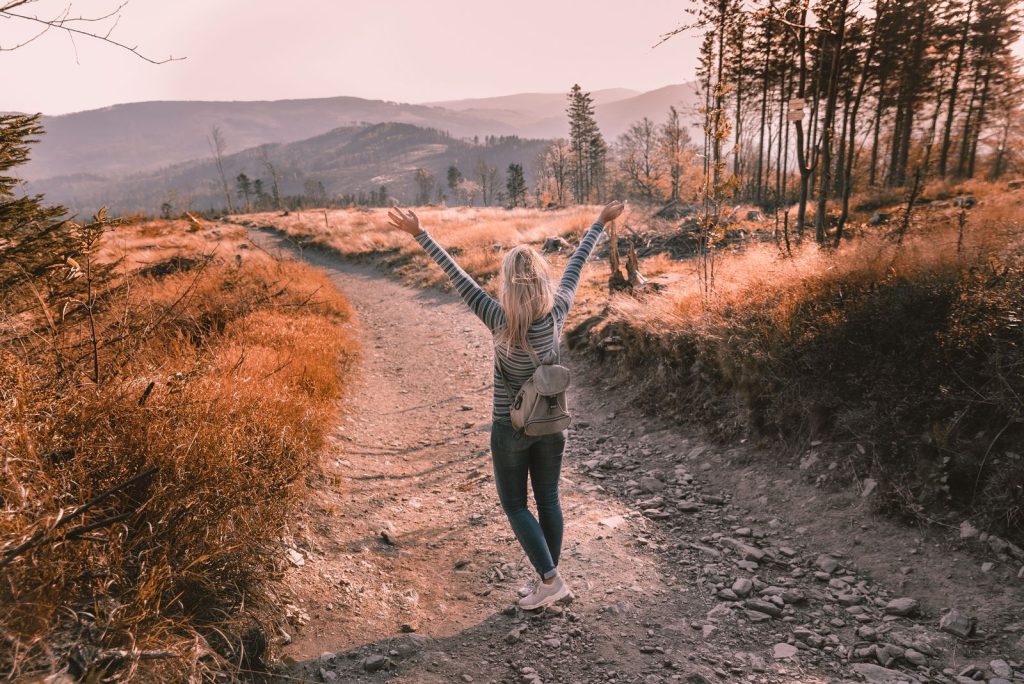 The next natural wonders in Poland are the Opawskie Mountains. Camping is what nature lovers are most interested in. Moreover, Poland has mountains which are very popular among them. If you are interested in hiking and camping this place is the right place for you to visit. Because the Opawskie Mountains have a height that is easy for beginners to do. This mountain has a height at its peak of 975 meters above sea level. Therefore, if you are challenged with this, you will feel extraordinary things in your life. Before you enter the entrance of this mountain, you will be greeted by magnificent lush forests. Meanwhile, Polish people also often do mountain biking activities in this area. And that way you don't have to worry about being crowded later in this place when you try hiking.
9 of 10
Ojcowski Park Narodowy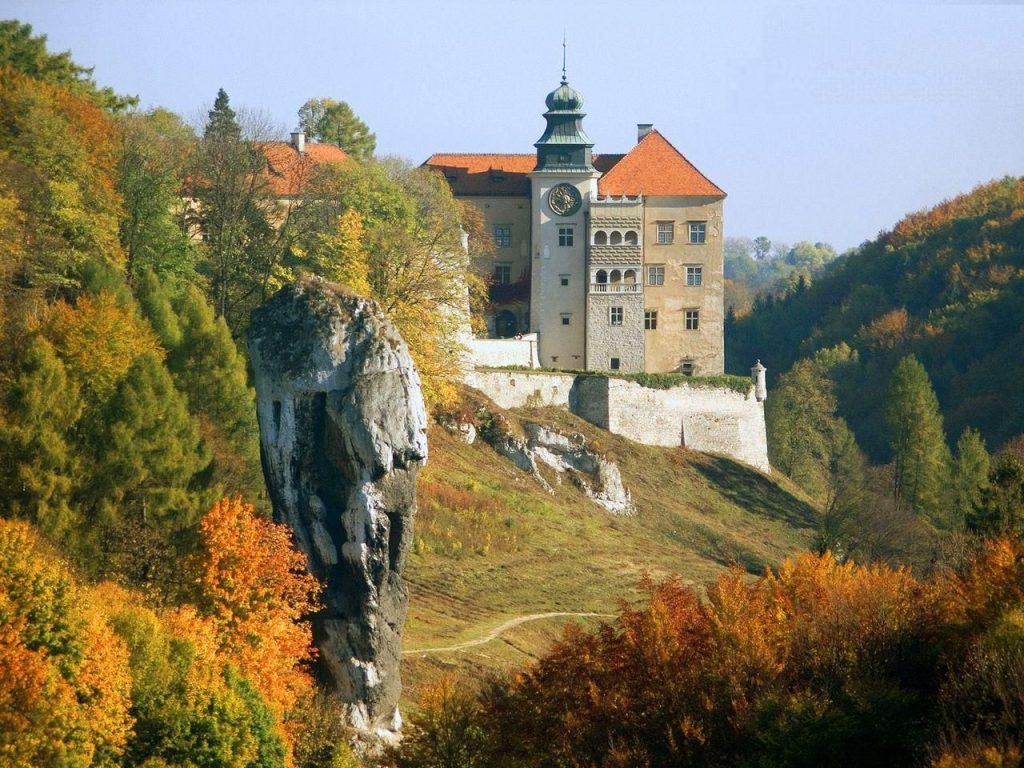 The last natural wonders in Poland is Ojcowski Park Narodowy. This country has several natural wonders with its own characteristics. One of them is Ojcowski Park Narodowy which is ready to take you to an amazing mountainous area. Several times nature lovers often recommend this place as a beautiful natural wonder in this country. With this, this place has become very popular among foreign tourists. And several times foreign tourists are moved to visit this beautiful place. Also, they enjoy a very different vacation time than others. In addition, this place is often a place for hiking for nature lovers or tourists.
10 of 10
Thus our discussion of 10 Beautiful Natural Wonders in Poland that Adventurers Must Visit. From this country we learn about the benefits of holidays to get new stories and experiences. If it's your first time and wants to visit this country, Poland is a country that you must explore. Moreover, this country is rich in tourist attractions that are rarely touched. With this, you will definitely be more confident that your next vacation schedule is to visit Poland. Moreover, in the near future, it will be winter, which you should not waste even a bit. In winter, this country offers a variety of tourist destinations, festivals, and a variety of fun winter activities. In addition, from this list of natural wonders in the near future, we hope you will hurry up to prepare holiday equipment for visiting Poland. Happy exploring!