Foodntravelling.com – For those of you travelers who want to travel to a country, make sure you visit the right country. If you are looking for a country with classic and civilized scenery, you can visit one of the countries in Europe. One such country is Poland. Poland always has a comfortable place to visit with your family or you can visit alone. Poland has many cities that you can make as a place for your tourist destinations on this vacation. One of the most visited cities as a vacation spot is the city of Wroclaw. This city will give you an unforgettable experience when visiting it. There are hundreds of places that you can visit, from town squares to museums. Therefore, we have summarized this in 10 Must-Visit Amazing Destinations in Wroclaw, Poland. Let's discuss one by one!
Slodowa Island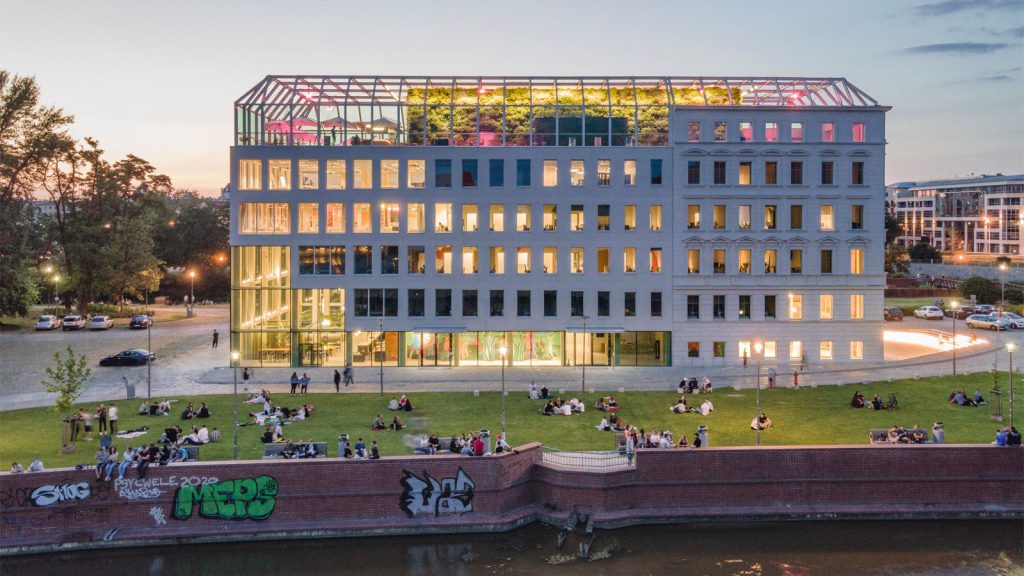 The first amazing destinations in Wroclaw is Slodowa Island. The first time if you visit the city of Wroclaw you only need to come when summer arrives. You can fully enjoy this tourist destination when you visit in summer. This place is called Slodowa Island, if you have a habit of traveling with slightly hot air then you will be suitable. The heat offered in this place is not so hot but it is perfect for a vacation. Most of the tourists who come to this place in the summer spend most of their time outdoors.
On Sladowa Island, if you are lucky, you can find various music concerts. Music concerts or concert shows in this place are very often held. So instead of that if you like crowds you are perfect for that place. Apart from that, for those of you who like quiet places, you can visit the park provided on Sladowa Island. What's more, you can walk around this beautiful place and drink beer freely.
1 of 10
Rynek Glowny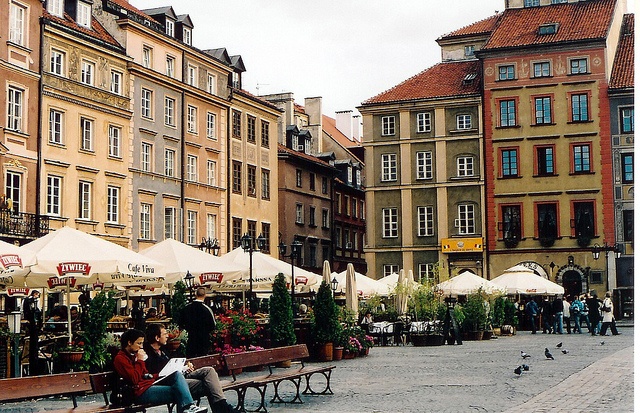 If you are looking for a shopping center that provides all kinds of handmade accessories, then you must visit this place. This place is called Rynek, a place called The Market Square. Many tourists spend hours shopping in this place. They do a lot of 3-4 hour visits in this place. This place can anesthetize you and your family when you visit. In addition, this place provides many traders selling typical Polish accessories, from bracelets, and necklaces to rings.
Besides, there are many shops selling sculptures and paintings typical of the Wroclaw area. You can also shop here to take home as a souvenir or memento. Besides that, you don't have to worry about going to this market with a hungry stomach. Here you can enjoy a variety of culinary delights on the side of the road or in shops. Many visitors enjoy this city by shopping at Rynek and culinary Polish specialties.
2 of 10
Wroclaw Glowny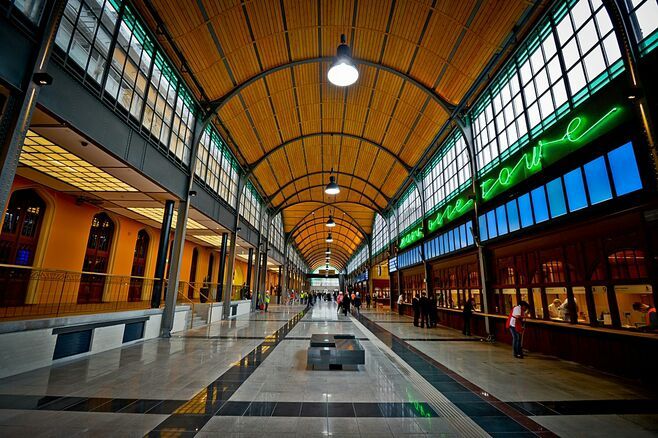 The next amazing destinations in Wroclaw is Wroclaw Glowny. Many people visit exotic and unique places when visiting tourist destinations. If one of these people then you will be interested in visiting Wroclaw Glowny. Wroclaw Glowny is a train stop or station. But this station is not an ordinary station, here you can find the magic of the uniqueness of this place. The building was built in a classic style like a building during the Medieval period. In addition, this station has two towers that you can climb as a place to enjoy views of the city of Wroclaw.
This station is one of the most crowded stations visited by tourists because it is like the station in the Harry Potter films. In addition, this building with a classic accent is located in a very clean and well-maintained environment. If you look at the paint jelly from the Wroclaw Glowny station, it still looks like new, because the intensive care has made this station beautiful. This golden brown yellow wall paint attracts a lot of tourist interest.
3 of 10
Centennial Hall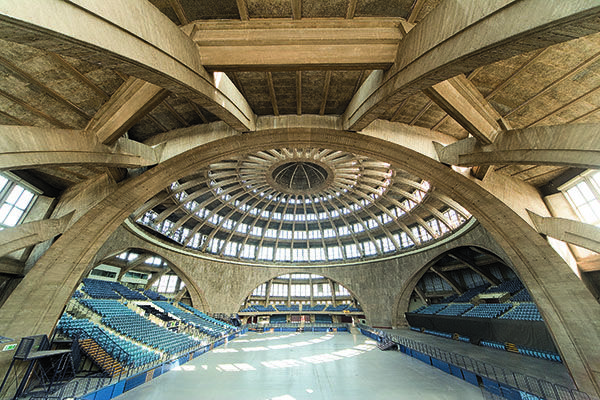 For those of you who like various historical stories about the emergence of Germany as a ruler, you must visit this place. This place is called Centennial Hall. At that time Poland was still a German colony so many of the buildings in Poland were identical to Germany. Because Poland at that time was still in the hands of Germany, the Continental Hall had many uses. Because it is included in a historic building this place is also visited as a tourist spot.
Besides, if you visit this place you don't need to worry about transportation. This place is fairly easy to access by foot or public transportation. But it is advisable for you to walk because all the way to this place is very beautiful. Not only that, if you look outside this building, there is a large yard that is useful for resting. Many benches are available for you to rest or enjoy the beauty of the Continental Hall building which has become part of UNESCO.
4 of 10
Wroclaw Zoo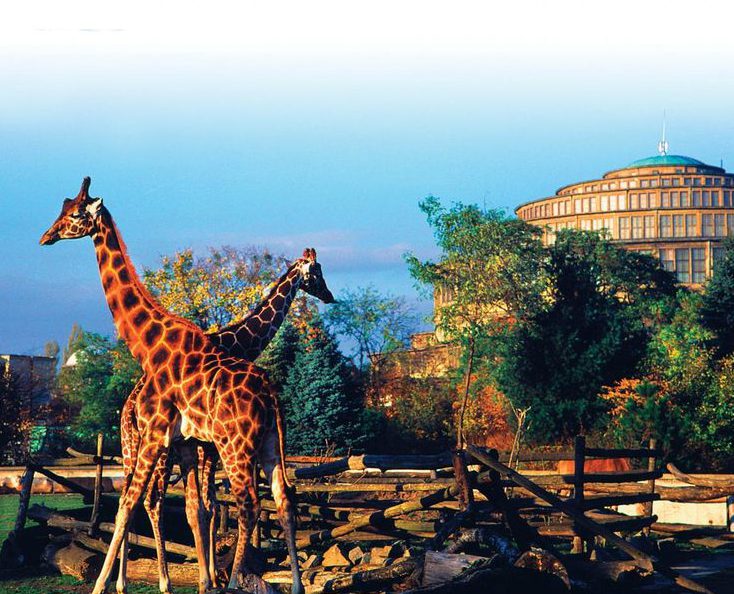 The next amazing destinations in Wroclaw is Wroclaw Zoo. Anyone will definitely be interested in visiting a place that has the beauty of flora and fauna. This one place is for those of you who like fauna from various parts of the world. This place is called Wroclaw Zoo, this place is the most complete zoo in Poland. In this place, you can have fun with your family. Children will definitely love taking pictures with the animals there. There are also tame animals that you can hold without fear of being attacked.
Besides that, you will also be accompanied by the animal handlers there so it is very safe to take pictures. In this place, you can see various kinds of animals from all over the world. You can see that there are endemic birds typical of the Asian continent, and birds typical of Europe to Africa. Apart from that, you can find mammals from plant eaters to carnivores. In the data obtained from this zoo, there are more than 10,000 animals with 130 species that are well cared for.
5 of 10
Museum of the University of Wroclaw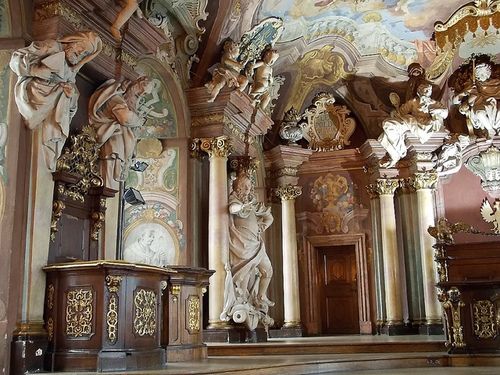 Tourists will be very interested in visiting the city of Wroclaw by witnessing history at the Museum. The next place is called the Museum of the University of Wroclaw which tells the story of the kingdom that stood in this place. In addition, this place is also a complex with The Royal Palace. The history museum is unique when you visit this place. The uniqueness of this museum can be seen in the way they give accents to their buildings. If you look from the outside of the museum building, it can be said that the building is very neatly arranged. A corner pocketing the building behind it is like a beautiful architecture.
Moreover, here it tells about the journey of the kingdom in Poland in facing different eras. The collections of this museum depict every era of the empire which began to become more sophisticated. In addition, this museum is packed with a modern concept. This modern concept is used to make it easier for visitors to understand what is conveyed by the tour guides in this museum.
6 of 10
Sky Tower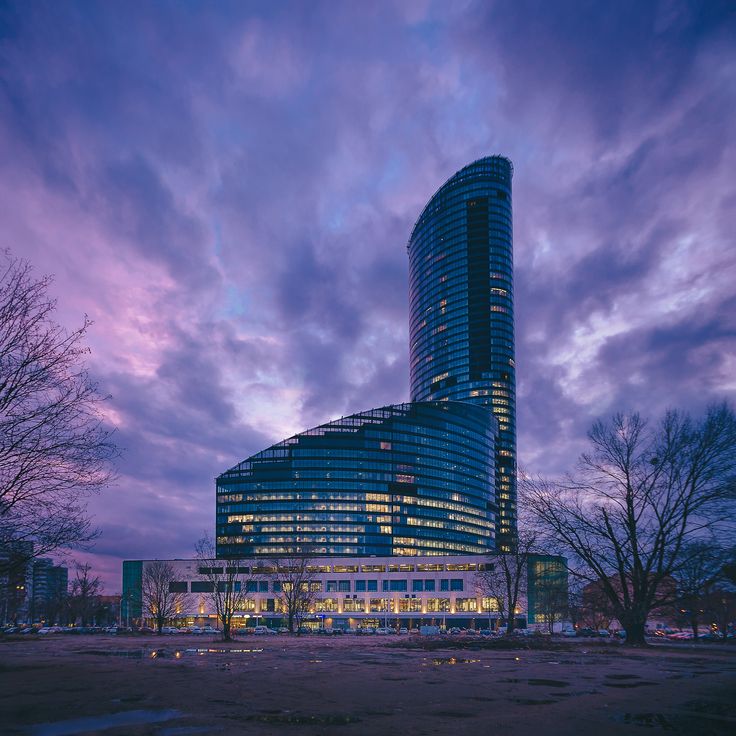 The next amazing destinations in Wroclaw is the Sky Tower. For those of you who want a visit to a place that is so beautiful in packaging like today's modern buildings. You can visit this place called Sky Tower. This sky tower lives up to its name when you look up you have to tilt your neck. This building is very high and is the tallest in Wroclaw. This building is used a lot to take pictures because it is a striking building in Wroclaw.
If you visit Wraclow, this building will definitely catch your attention the first time. The building, which was completed in 2012, is home to various offices. If you want to see inside this place you have to go to the 49th floor. On this floor, you can enjoy various culinary banquets and enjoy the city of Wroclaw from a height of nearly 200 meters. Besides that, you will not be disappointed with the view of the city which is so calm, beautiful, comfortable and far from other noisy city images.
7 of 10
St John the Baptist Cathedral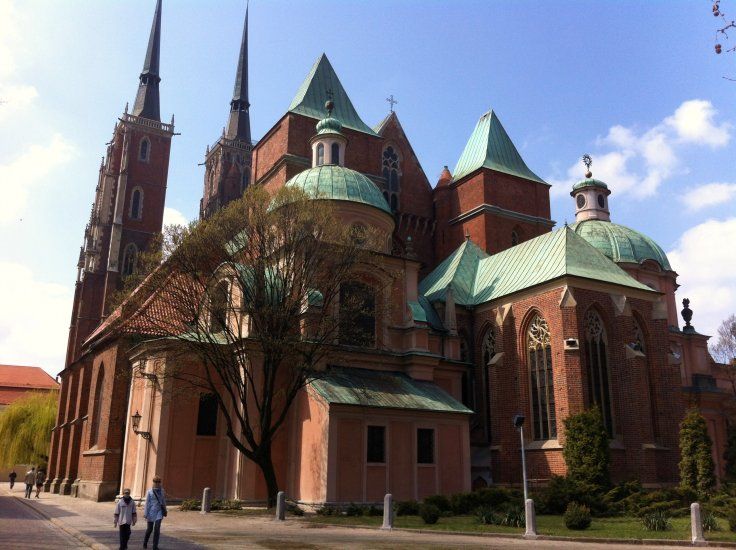 If you are looking for a building construction that really reflects the age of the city of Wroclaw, you can visit the following places. This place is called St John the Baptist Cathedral. A place that reflects the beauty of religion that lived in Poland at that time. This place is the largest church in Wroclaw. In the past, this church had various historical records that were so gripping when you think back. Starting from the initial history of its formation in 1244 or around the 11th century.
The fact is that this church is the largest center for the spread of Catholicism in Wroclaw. After entering a period where the renaissance spirit emerged, this church experienced a decrease in visitors. This does not make this big church close, but the spirit is still in this sturdy building. Later, during the war, this church witnessed the first and second world wars. But until now the church is still standing strong with a history that lives eternally in it which is the right place to visit on this tour.
8 of 10
Wroclaw Botanical Gardens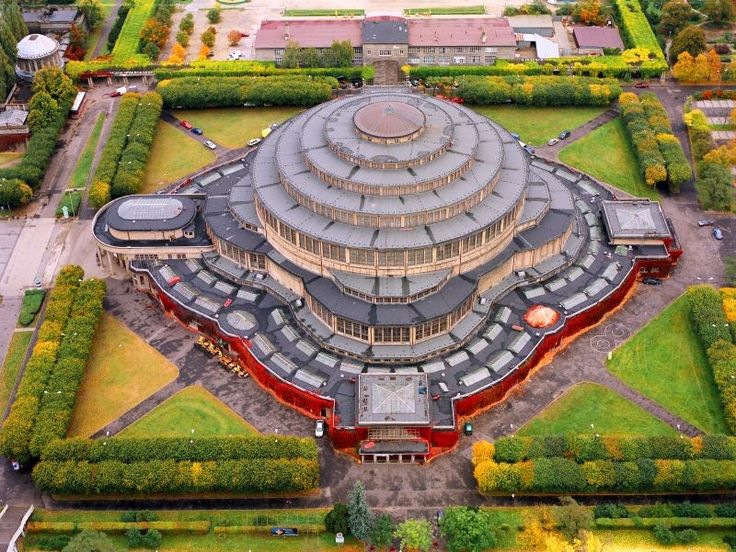 The next amazing destinations in Wroclaw are the Wroclaw Botanical Gardens. Who would have thought that artificial natural beauty could attract foreign tourists. Poland is a country that is very confident in tourist visits, because with many visits this country is able to develop more rapidly. And one thing is that there are more tourist attractions and more local shops or restaurants. Meanwhile, the Wroclaw Botanical Gardens are often glimpsed by many foreign tourists for the uniqueness of the beautiful world of flora. Because of the many species of ornamental plants and flowers, this place is mandatory for exploration. If you invite your closest person or partner, this place can become a romantic tourist destination in this country. Not only that, but you can also simultaneously learn the sciences about plants.
9 of 10
Wroclaw National Museum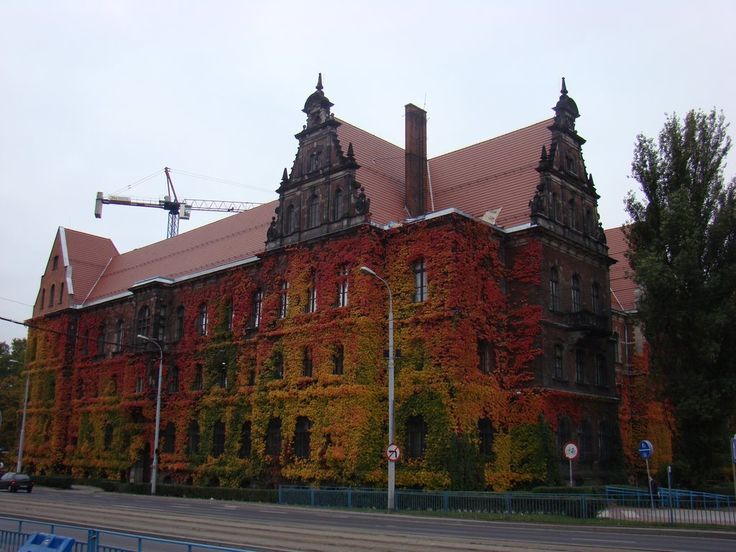 The last amazing destinations in Wroclaw is the Wroclaw National Museum. This list will at the same time end our discussion of amazing tourist destinations in Wroclaw. The Wroclaw National Museum is a very unique place for an art lover. Besides that, the ornaments on the outside of the building are overgrown with vines which have a beautiful impression. And the interesting fact is that this place has works of art from the Middle Ages that are still intact. So, if you are interested in this place, you will feel that the Middle Ages are very strong. In addition, when you pass the stairs in this place you will feel the beauty in every detail of the room.
10 of 10
Thus our discussion of 10 Must-Visit Amazing Destinations in Wroclaw, Poland. Wroclaw is the most convenient city for you to visit. Many of the tourists have reviewed this place with positive feedback on every tourist spot they visited. The rest, here you can also explore tourism ranging from history to resting places. You can visit some beautiful museums that tell how the city has traveled over time. In addition, if you wish to relax for a while you can visit the beautiful gardens in this place. We hope that you will immediately leave for Poland and of course head to the city of Wroclaw as soon as possible. Happy traveling!