Foodntravelling.com – Some people crave a vacation spot with a calm atmosphere and away from the hustle and bustle of big cities. If you are interested in visiting Poland, you will find small towns that offer eternal happiness. Moreover, this country has tourist destinations that you really need to refresh your mind. Poland is a country on the European continent that attracts a lot of tourists to travel in search of small cities.
Besides that, if you are in Poland, you will find cool air and a comfortable, calm atmosphere. When you arrive in Poland you will be looking for a tourist destination that you are going to go to. Therefore, if you arrive in Poland, you can immediately visit small towns in Poland. It is in these cities that you will find serenity and comfort on your vacation this time. Therefore, below are the 10 Best Small Towns in Poland that Offer Lasting Happiness. Let's discuss one by one!
Malbork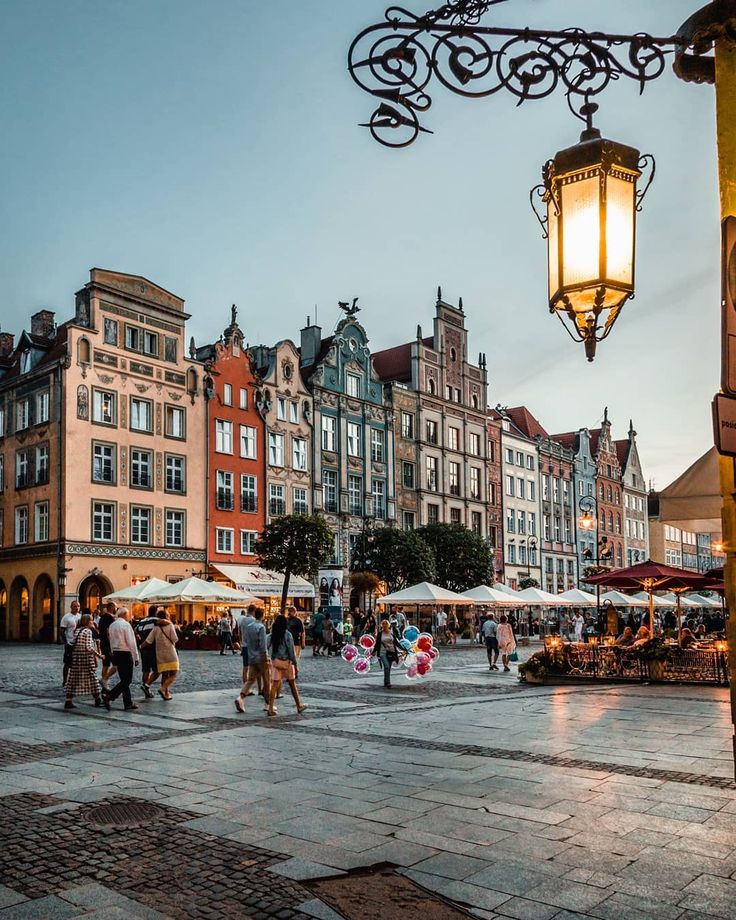 The first small towns in Poland is Malbork. If you want a city that has a classic feel or returns to the Medieval period, you can visit this place. This place is called Malbork, a small town in Poland. Malbork is full of local attractions to be filled with historic cities. If you go around this place you will find that the buildings in this city are very classic. This classic form is still maintained today because that is what attracts many tourists.
Besides that, you can also stay in the area here. The accommodation provided in this area also emphasizes the beautiful classical architecture. You can spend time in this place without ever feeling bored. In the morning if you are looking for refreshment you can take a walk on the banks of the Vistula Delta. What's more, you can travel on foot to the magnificent Malbork castle. Malbork is a small town surrounded by beautiful rivers that refresh the mind with the sound of gurgling water.
1 of 10
Chocholow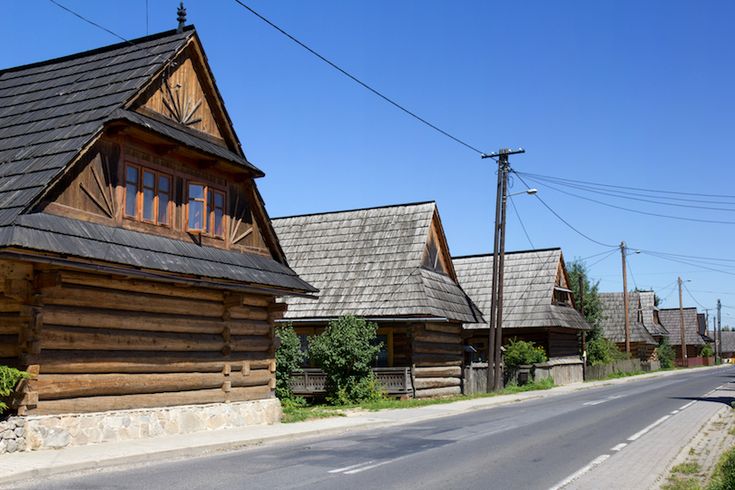 You want a place for the quiet that is close to the mountains. Then you come to the right city. The city is named Chocholow which has a unique building. This unique building is the building of houses in this city using wood as the basic material. So if you visit this place you will really be forgotten by the city which is full of noise. Along the way, you will be shown houses made of wood. The tradition of houses built with wood construction has been going on for centuries.
In addition, the wood used to build these houses is also obtained from the surrounding area. The small town of Chocholow is located in the mountains which will automatically be surrounded by thousands of hectares of forest. Therefore, the residents in this city use the wood in the forest for the construction of their houses. If you visit this city you can visit whenever you want. What's more, this city is friendly for tourists in any season to have a vacation.
2 of 10
Zakopane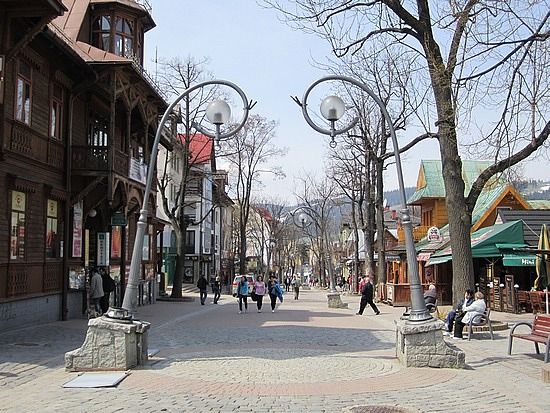 The next small towns in Poland is Zakopane. If you are on vacation with your family or small children, you will definitely like this small town. This city is called Zakopane, a city full of entertainment for families and small children. For those of you who have families who like the theme of picnics in the countryside. You can visit this small town which presents a city theme similar to a farm in a village. Zakopane is a very pleasant city to visit and very famous.
Most young children like to visit farm-themed playgrounds. Moreover, this place is also under the foot of the mountain. The thing that you can find in this small town is that this city can be visited in various seasons. If during the summer usually, a crowded destination is the playground. When winter arrives many of the climbers climb the mountain. In addition, you don't need to worry about hunger because there are many restaurants and shops serving Polish specialties here.
3 of 10
Reszel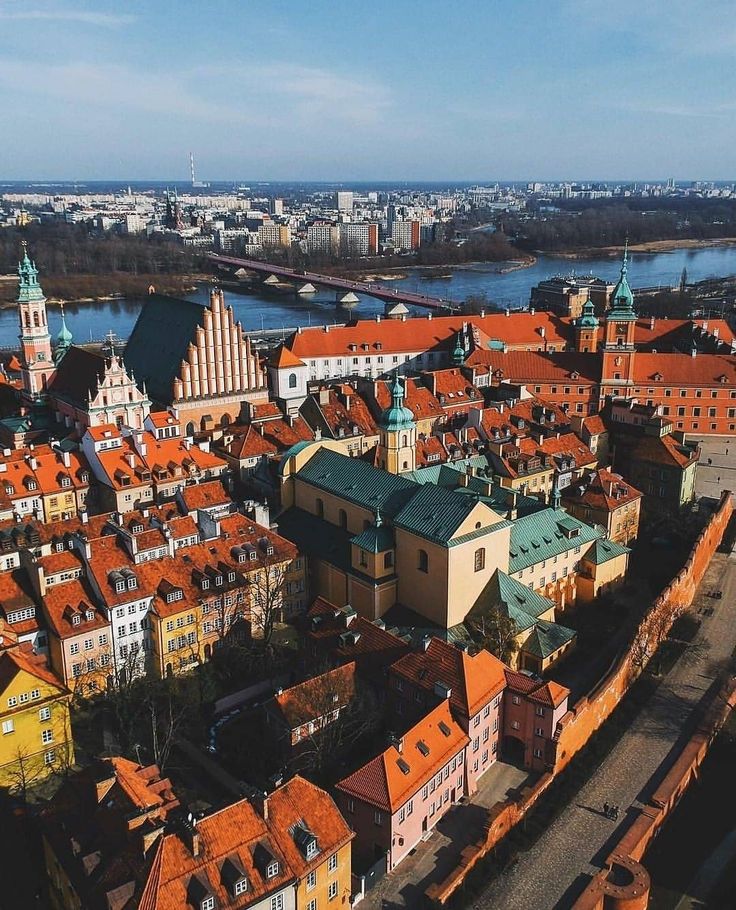 A small town that presents a view of the significance of the history that shaped Poland. If you are looking for that place you can visit Reszel. In this place, you will see a complex that has high historical value. When you visit the complex you are transported back to the Middle Ages. Looking at the buildings around you, you will feel that this city is decorated in Gothic style. There are many things you can do in this small town.
You can take a walk around this city and witness the comfort of a quiet small town with noisy vehicles. Besides that, you can also stay in this city, because the accommodation is very easy to reach. Not only that, but this city also has a local guide who is ready to give you instructions about the background of this place. In this place, it is guaranteed that you will never get bored with the comfortable shape of the building plus the friendly people in this small town of Reszel.
4 of 10
Sandomierz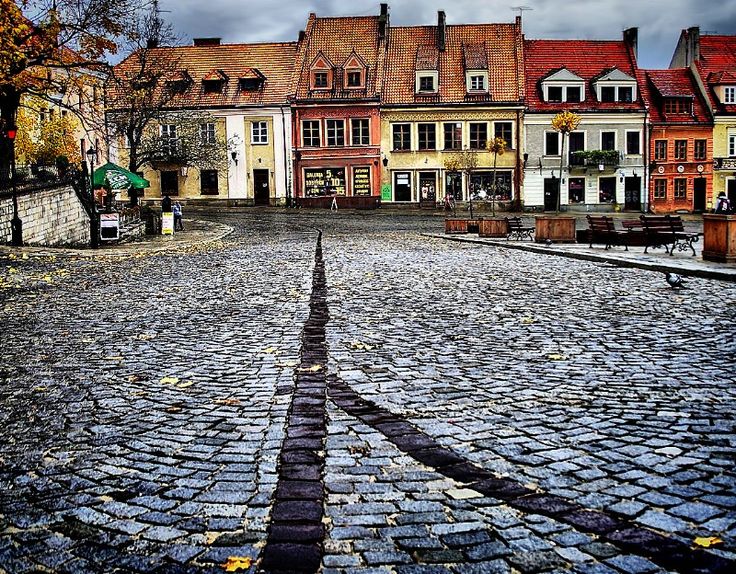 The next small towns in Poland is Sandomierz. As a city full of battle history you will get used to all of its uniqueness. The city full of history is Sandomierz. This small town is a witness to the history of wars involving Poland with several foreign nations who wanted to invade Poland. In the past, this small town was a city full of resident activities that were synonymous with war. If you visit this city using a tour guide, you will be invited to go through the tunnels there.
But not an ordinary tunnel, the tunnel here is an underground tunnel. Many tourists who are not afraid of the dark try to travel through this tunnel. This tunnel has a path that will later connect vital buildings to one another. For example, this tunnel can be found under a church which will eventually connect to the castle. Moreover, this is a war strategy that is used to protect the city of Sandomierz from attacks by soldiers of war.
5 of 10
Sanok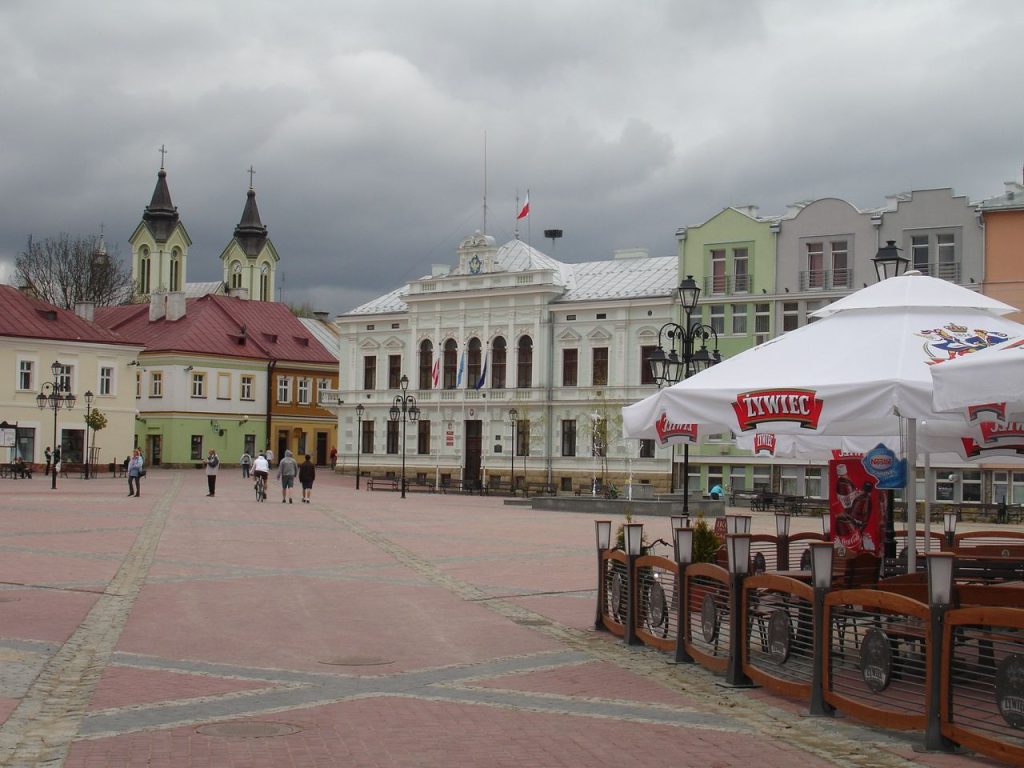 If you want a quieter vacation this time with the atmosphere of a small Italian-style town, then you should visit the following cities. The city is called Sanok, a small town that has a thick, classic European accent. This is coupled with the cool air typical of the mountains because it is located on the slopes. You can find beautiful scenery and of course beauty easily when you visit this place. There is a small town square that is old but so aesthetic in Sanok.
Apart from that, you can find that this city is a city that has many interesting attractions in it. If you want a comfortable atmosphere, you can visit the town square. You can shop there, buy typical Polish flowers and even enjoy culinary delights there. If you are interested in history you can walk to Sanok Castle. You will be presented with views of the castle plus the mountains and plus the river in the canyon like an impressive painting.
6 of 10
Kazimierz Dolny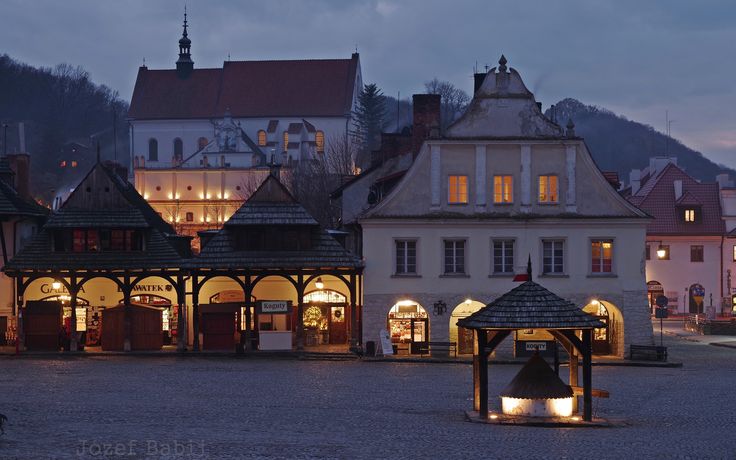 The next small towns in Poland are Kazimierz Dolny. If you are planning to a small town that is suitable for issues related to romance, then you must visit this city. This city is known as the city for couples, this city is named city of Kazimierz Dolny. For those of you who have a lover or partner, this city is perfect for you. In addition, this city presents for you and your partner a long romantic journey. This long romantic drive is a friendly city with pedestrians who travel in pairs.
You can surround this city safely and comfortably with your partner. Many people call this city the city of lovers. Besides that, this small town is perfect for new couples who are planning a honeymoon. So by visiting this city, your honeymoon will definitely not be forgotten. What's more, the attractions presented by this small town are no less enjoyable. The city has a market and some beautiful historical monuments to visit.
7 of 10
Gniezno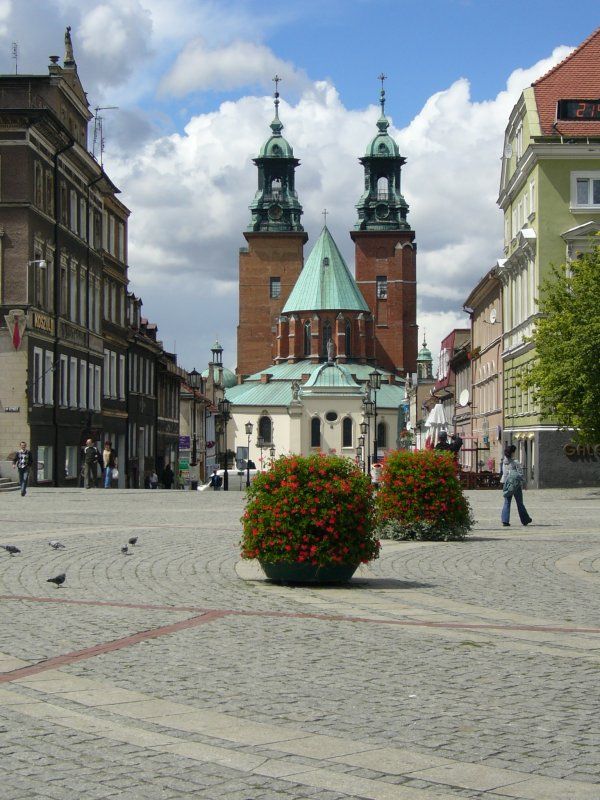 For those of you who are interested in a small town full of history about Poland, you can visit this city. This city is called Gniezno which is a city full of complete local attractions. In this small town you can see several things about Polish history recorded there. You can see a very complete market with a variety of wares. The streets in this city environment are very neat and clean. In addition, you can visit several museums in this place.
Of course you will find many magnificent churches like finding them in big cities. There are also on your way to visit this place several shops and restaurants that are ready to make you enjoy this city more while culinary. In addition, this city is very complete with attractions like a big city because this small city used to be the capital city. Poland was and was the first to have its capital here.
8 of 10
Jaroslaw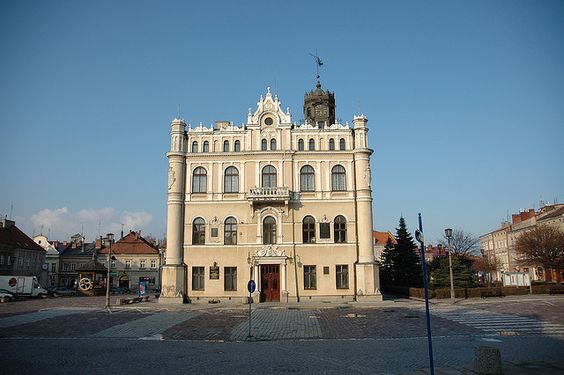 The next small towns in Poland is Jaroslaw. A small town has always been the dream of every tourist who doesn't want to look for crowds. Jarowslaw is a place that holds beauty in every corner. You can find not only beauty in this place, but luxury in the 16th century is also felt here. In addition, the atmosphere offered is indeed not to be missed at all. Especially if it's your first time on vacation to Poland, Jaroslaw is a tourist destination that you must visit. Moreover, this place also has a historic tourist destination with medieval architecture. Therefore, schedule your vacation by visiting Jaroslaw.
9 of 10
Zlotoryja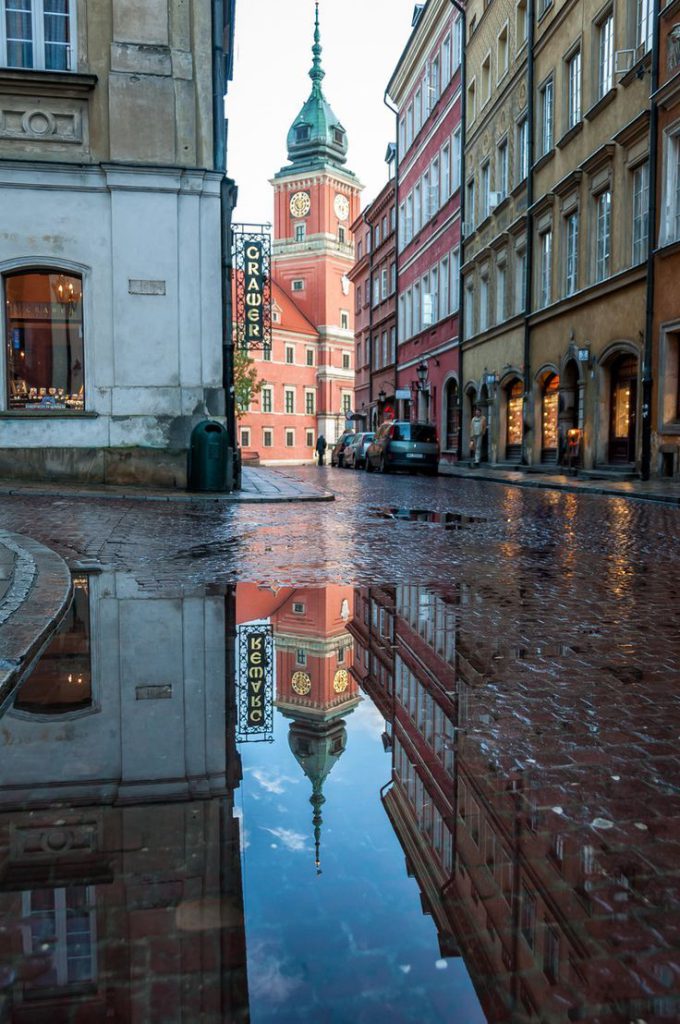 The last small towns in Poland is Zlotoryja. This final discussion will end our list. Which of course you will also get an amazing impression before going on vacation to Poland. Zlotoryja is a very interesting small city. The attractiveness of this small city can be seen from its unique and iconic building design. What's more, the impression of the old city that exists from the atmosphere of this place really radiates from each of its buildings. And the fact is that this place is also the oldest city in Poland.
So, if you are looking for an old city tourist destination, Zlotoryja is a destination that you must visit. Moreover, if you visit this small city, you will feel a very thick medieval atmosphere. Because this city, from its local residents, closely maintains the culture of their ancestors. When you visit will feel it yourself in Zlotoryja.
10 of 10
Thus our discussion of the 10 Best Small Towns in Poland that Offer Lasting Happiness. You can make peace in doing vacation this time a reality when visiting the small towns above. Poland will never disappoint when it comes to travel in search of serenity. These small towns provide positive energy for those of you who are bored with your daily routine. Hopefully, in this place, you will feel refreshed and ready to continue your activities or work. In addition, the attractions of these small cities are no less complete than those of other big cities. So for those of you who are looking for peace, you can go to small towns in Poland.