Foodntravelling.com – Traveling the world is a goal that many people want when they are bored with work. Travel the world visiting beautiful places ranging from natural to man-made. Starting from mountains, lakes, and rivers to cities. These tourist destinations are the main destinations where travelers go to discover new things. New things can also be found when you are a traveler visiting cities. So a convenient urban recommendation for you to visit is the city of Warsaw in Poland. This city has a level of the crowd that is not too high. Warsaw's beautiful atmosphere and cool air make you feel at home in this city longer. Besides that, you can experience some interesting tourist destinations in this city. The following is a discussion of our Top 12 Stunning Places for You to Explore in Warsaw, Poland. Let's discuss one by one!
Warsaw Old Town Square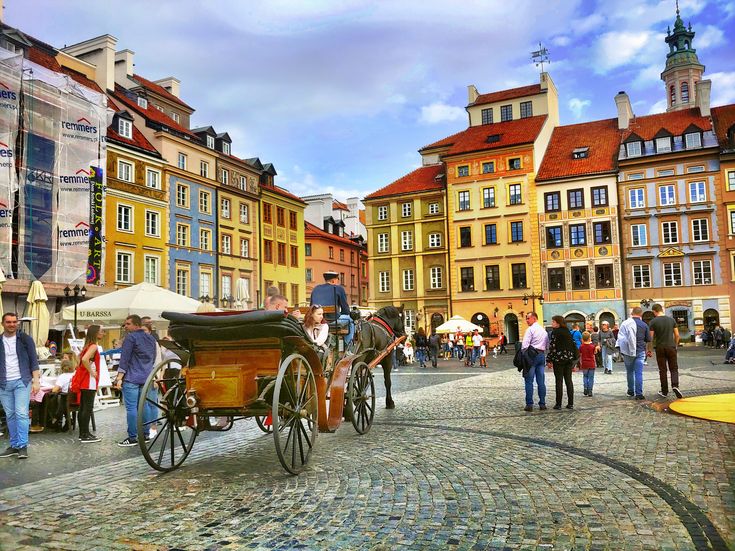 The first stunning places in Warsaw is the Warsaw Old Town Square. For the first time stepping into the city of Warsaw, you have to visit the beautiful city center. The city center is called Warsaw Old Town Square where you can enjoy all the offerings of tourist destinations here. You will be accompanied by some classic urban accents in Warsaw. In addition, you can also take a walk to the center of the city comfortably. Many tourists or tourists will do this at any time without fear of crime there.
Besides that, you will feel the calm of the city in the morning along with some of the vendors who are on the side of the road along this Old town square. The cool air will accompany you to shop for various kinds of souvenirs typical of the city of Warsaw. Besides that, you can also enjoy a complete culinary offering. If you look closely at the old town square you can understand that this town has a long history. Through several wars until now still standing strong is a very valuable place.
1 of 12
Lazienki Park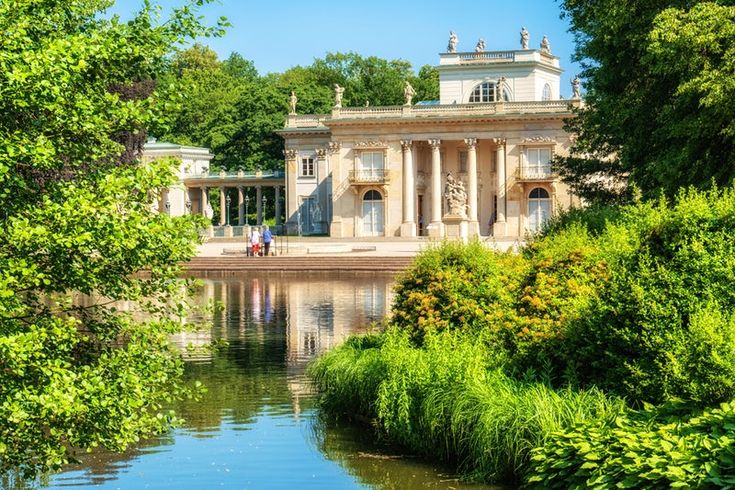 When you are looking for a complete park with various attractions in it. You will be satisfied when you visit this place called Lazienki Park. A place that offers a wide variety of attractions that will promise you pleasure during your visit. If you visit with your family or even alone you can enjoy amazing things here. You can see some rare animals in this park's available zoo.
In addition, if you want to see the water flowing in a calm atmosphere, you can see the river that has been made around this park. Sometimes at one time, you can see storks relaxing on the bank of this river. When you want a beautiful atmosphere full of colors, you can visit a colorful flower garden. But if it's lacking, you can also enjoy music, which is usually on Sundays in this park. Apart from that, you can also explore this park to your heart's content.
2 of 12
Holy Cross Church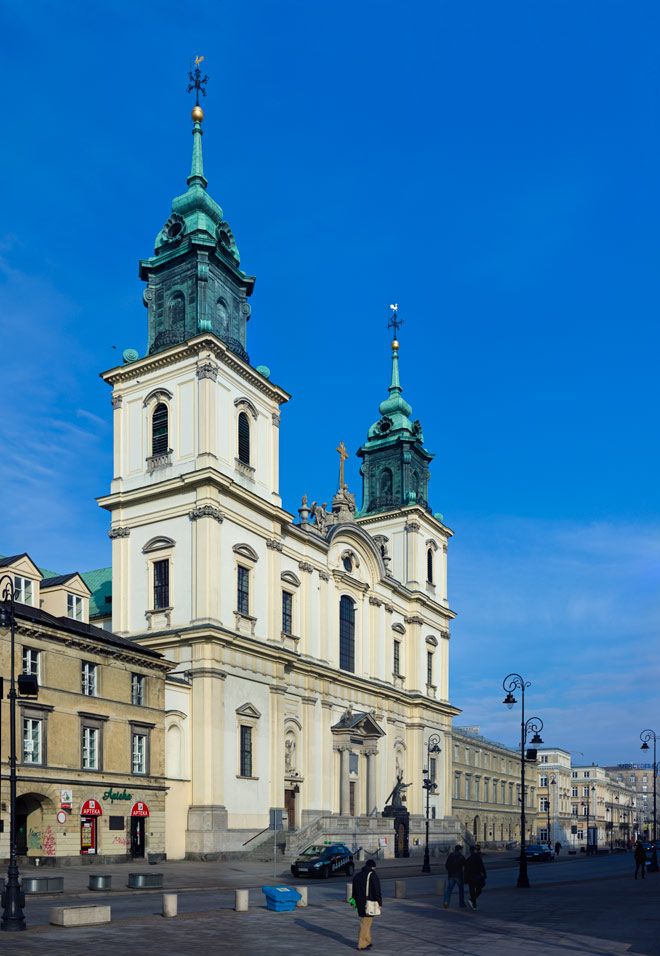 The next stunning places in Warsaw is the Holy Cross Church. If you are a typical tourist who is looking for a historical story in a tourist spot, then you have come to the right city. In Warsaw, there is a church called the Holy Cross Church. This place is said to be a religious and historical landmark that adorns the city of Warsaw. Because in ancient times this church was the oldest church that still stands today. You can visit this place every day from 6 am to 8 pm.
Of course, if you are confused about what to do in this church, you can admire the beauty of the architecture with the theme of the Roman Catholic church. In addition, history records that this church was also a witness to the battles between Poland and foreign nations, including the second world war. But this church is still standing strong which you can see now its beauty. To go to this place, you don't need to bother because various accommodations are ready to take you to this impressive place.
3 of 12
Jews Polish Museum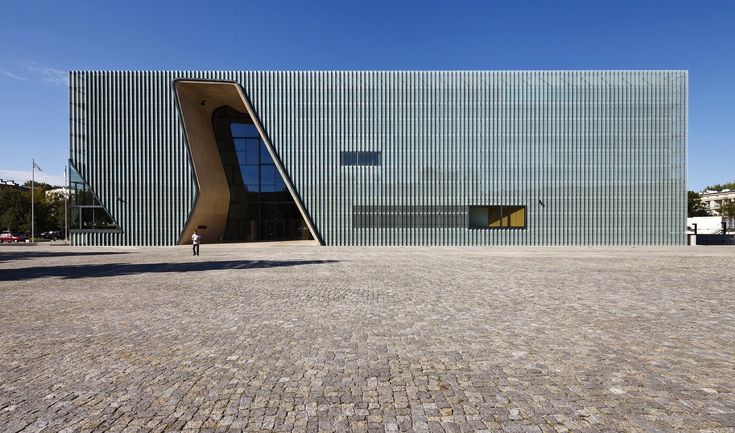 You want to know the history of religion that grew in Warsaw. So with that curiosity, you can visit the Jews Polish Museum. Of course, the museum always gives you an extraordinary presentation of the history of the city of Warsaw. In this place, you can find that pluralism in Poland or in Warsaw has been very strong since ancient times. In addition, this museum is very famous for various pieces of furniture that symbolize the Jews from the past to the present.
And through this museum, you can learn about Jewish culture in detail and clearly. Apart from learning about the culture you will also study the history of the life of the Jews over the centuries. No need to worry about not understanding what is displayed in this museum. You can use the services of a friendly and intelligent tour guide at this museum. During your visit to this place, you will be hypnotized by Jewish books to Jewish worship equipment.
4 of 12
Wilanow Palace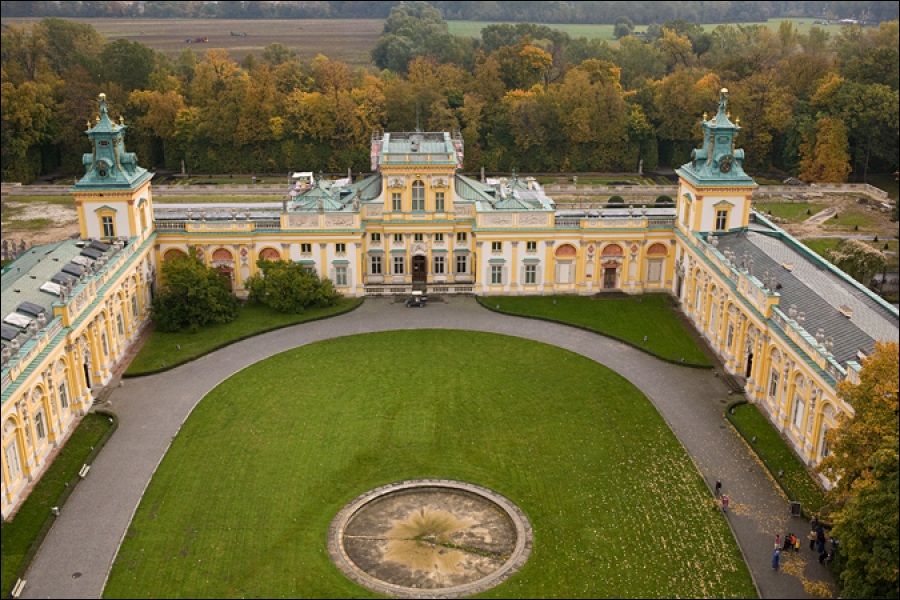 The next stunning places in Warsaw is Wilanow Palace. You will visit some amazing tours in the city of Warsaw related to heavy historical traffic. Therefore you can visit the Wilanow Palace. Wialnow Palace is a place used by kings in Warsaw and even Poland to rest when they are bored with government affairs. Besides that, you will also find that this place is a very wide place. You'll probably get tired yourself from imagining this place to be explored.
But the feeling of fatigue is impossible to feel if you are directly in this place. You will be interested to see some of the beauty of this building starting from its colorful exterior. After that, when you enter this place, you will feel like you have returned to the past when the king was still in power in this area. The tour guide here will explain that this place was indeed reserved for kings in ancient times to rest or this place was used as a villa.
5 of 12
Chopin Museum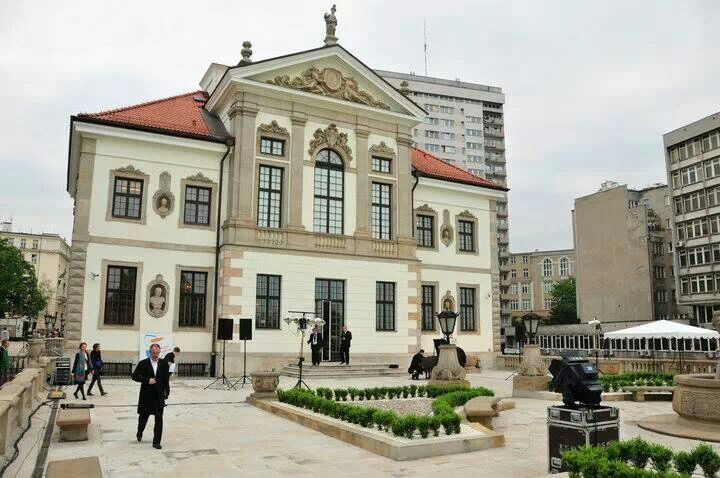 If you like the world of music, surely you know this place. This place is a very sacred place for music fans or composers in the world today. This place is the Chopin museum. The Chopin Museum was deliberately established to honor all services or works from famous composers in Poland to the world. The composer was Frederic Chopin who was phenomenal in his era. For that, for those of you who are music lovers, the name is definitely familiar. Many tourists visit this place because they are attracted by Chopin's lifestyle during his lifetime.
This museum displays some of the items that Chopin used when he was still a composer. The items in this museum depict Chopin's life in such detail. Starting from the piano to the clothes worn by Chopin when performing or at home. Apart from that, in this museum, there are several places that give visitors room to listen to Chopin play some of his musical works.
6 of 12
Warsaw Royal Castle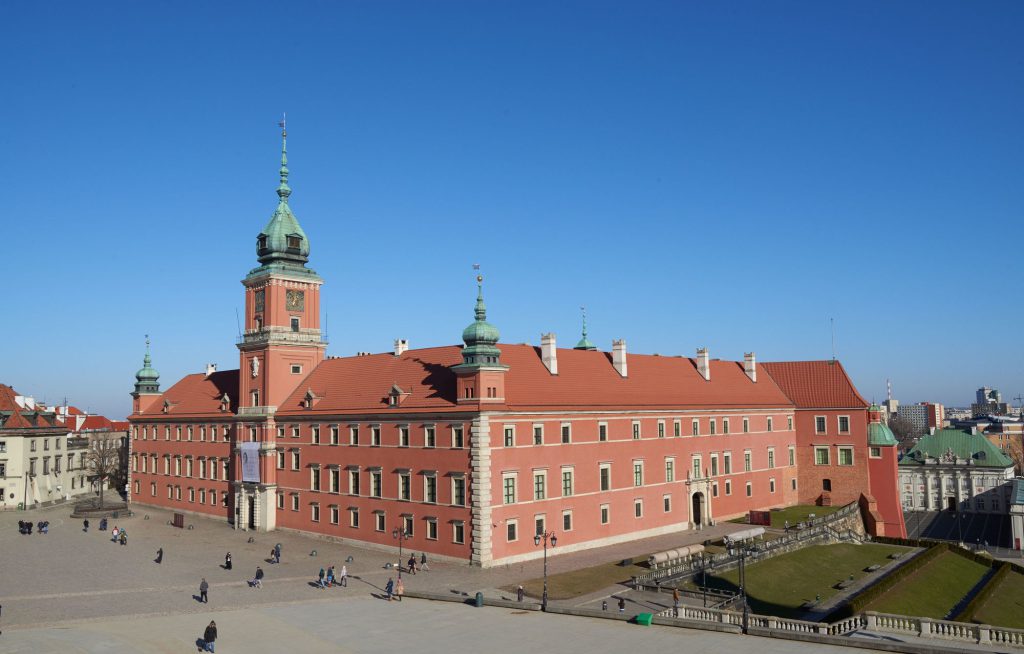 The next stunning places in Warsaw is the Warsaw Royal Castle. For those of you who are curious about the shape of the castle of the kings in the past in Warsaw. If you are looking for that you can visit the Warsaw Royal Castle. Here you can see how magnificent a royal castle is, which is very beautiful and big. It is still used as a residence by some members of the Warsaw royal family.
Even if you visit these places you should use the services of a tour guide to ensure that you can explore everything without confusion. This building attracts tourists who flock to this place just to see this castle. This place is included in one world cultural ancestral heritage so that it is included in the UNESCO World Heritage.
Besides enjoying this beautiful place, you can also visit it. If you enter you will be presented with a castle that is still beautiful around the 14th century. This beauty is what attracts tourists to visit it. In addition, accommodation to places is very easy to reach.
7 of 12
Nowy Swiat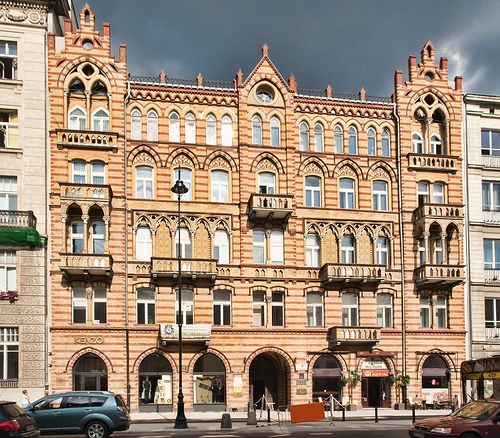 For those of you who like to travel by foot and relax. You can visit the famous route in Warsaw. This place is called Nowy Swiat which presents an iconic route. This route is usually used for tourists taking pictures or doing walking and sports activities. The interesting thing that you can find in this place is the model of the buildings around which looks like going to another country.
This place will give you a new experience exploring a city that was originally projected for a modern atmosphere. But when you walk in this place you will feel like walking between buildings with a retro theme. As additional information, you can travel along this road to two beautiful places.
The two places are you want to go to the palace in Warsaw or go to the countryside. No need to worry, you can enjoy the culinary delights served at this place along the way to the Warsaw palace.
8 of 12
Muranow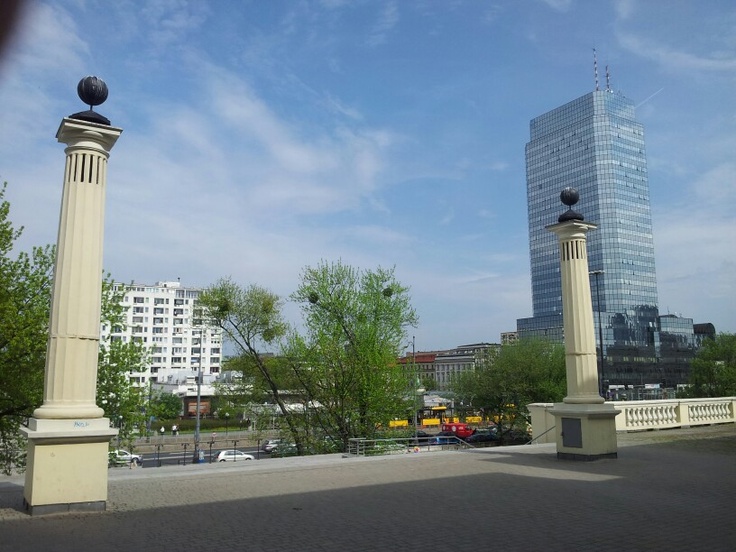 The next stunning places in Warsaw is Muranow. When we take a quick look at the history of this city, it is a city that is very thick with Jewish beliefs. Muranow is a monument built for the purpose of respecting and representing the ideology of socialist realism. And this monument was also built after the war on the ruins of the Jewish Ghetto which was destroyed. Meanwhile, this place is now a gathering place or a place for religious tourism. Moreover, many foreign tourists are very amazed after exploring this place. Maybe you are one of those who will be amazed at the majesty of this sturdy standing monument.
9 of 12
Warsaw Fotoplastikon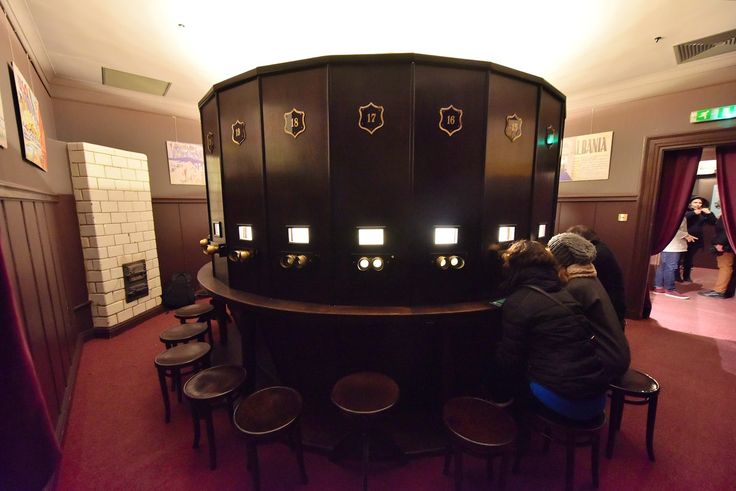 In this era, a lot of people spend their time watching movies easily. In ancient times, when they wanted to watch a film, they had to come to Warsaw Fotoplaston. Where this place rotates the Kaiserpanorama image as if you want to see a beautiful three-dimensional image. On the other hand, this place is now a tourist destination that you must visit and learn about. Because Warsaw Fotoplaston has an attraction for foreign tourists to study or just want to know the uniqueness of this place. In addition, the place that used to be a simple cinema already houses an archive of approximately 3,000 original photographs from all over the world.
10 of 12
Palace of Culture and Science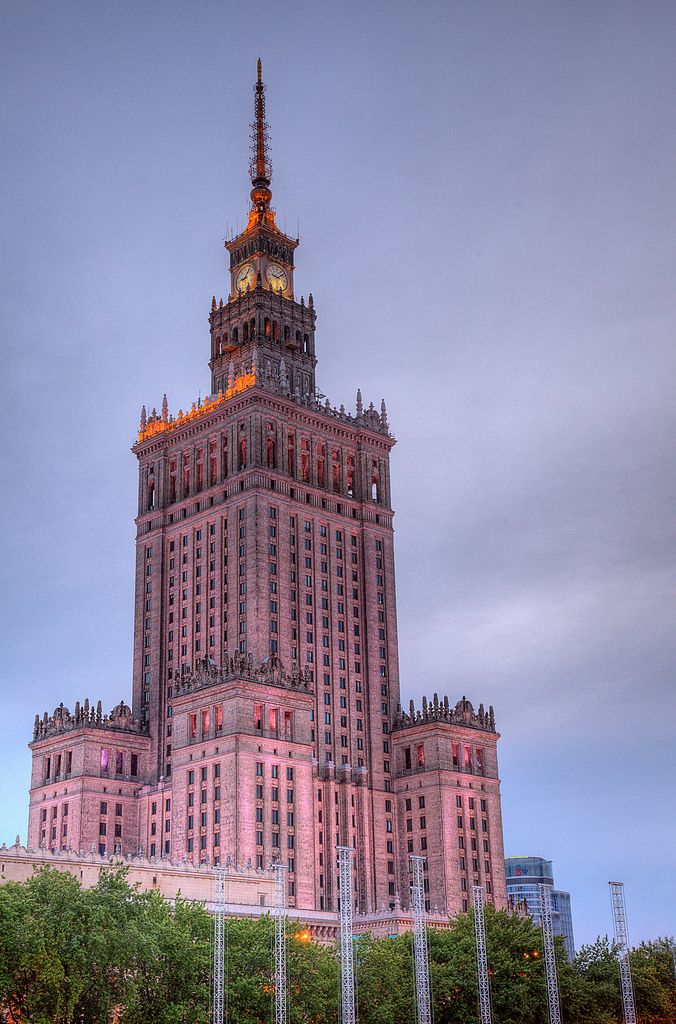 The next stunning places in Warsaw is the Palace of Culture and Science. If you are visiting the city of Warsaw, this country, you will definitely see some of the most magnificent skyscrapers. In this city, there is one very iconic building, namely the Palace of Culture and Science. The culture in this country is very strong, so this building is used as a landmark in the city of Warsaw. Besides that, the place that has been designed by Lev Rudnev which aims as a symbol of progressivism and modernity. With that, you can also get to know what culture and science are about in this country. So, from this place, you can conclude that this place is worth visiting and exploring.
11 of 12
Zacheta National Gallery of Art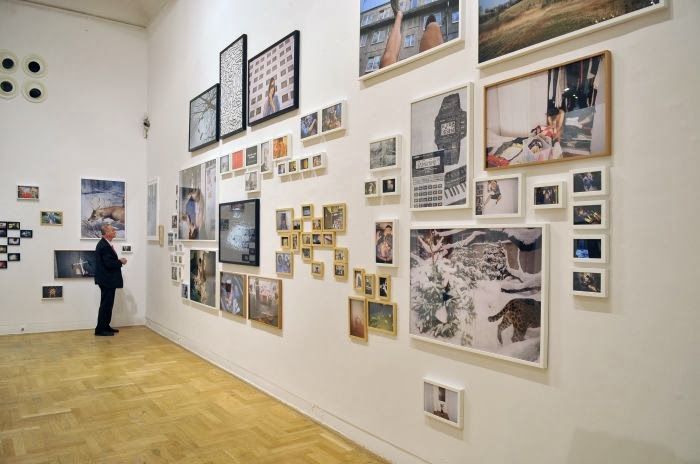 The last stunning places in Warsaw is the Zacheta National Gallery of Art. This place is the subject that will end our list of the best places in Warsaw. Zacheta National Gallery of Art is an idea that is very easy to do as a tourist visiting Poland. And the main thing about the city of Warsaw is that this place is a tourist destination that you must visit. Because this national gallery has an amazing variety of contemporary art from top-class artists.
And the fact about this place is that it aims for local or foreign artists to develop in the art world. Therefore, if you are interested in this place, you will also see new works of art that are extraordinarily beautiful. So the Zacheta National Gallery of Art is a tourist destination that you must visit during your vacation in Warsaw, Poland.
12 of 12
Thus our discussion of Top 12 Stunning Places for You to Explore in Warsaw, Poland. If you've been touring the beautiful city of Warsaw it's time to marvel at how enjoyable this experience is. You can find many memorable places on your trip. You start to get to know the building styles that exist in this place, from church buildings to urban environments. And you can find that here you are transported back to European classic times. Buildings with various colors to a cool garden to rest. Hopefully, you can also find the best tourist attractions in this city. Therefore, immediately lift your suitcase and prepare a schedule to visit Warsaw. Happy holidays!