Foodntravelling.com – Traveling or on vacation is incomplete if you don't bring souvenirs. Souvenirs are definitely a must that is unique to the place you visit. Especially if you need these gifts you can't buy at your place of residence. So from that, you need to need a durable souvenir to give to your relatives. No need to wonder anymore, you are planning a vacation with a variety of beautiful sights and views. One place that provides a lot of fun in Sweden. Apart from that, Sweden also has many of their culinary specialties in packaged form so you can give them as souvenirs. What's more, we have summarized the things above in the 10 Most Popular Foods You Must Bring for Souvenirs in Sweden. Let's discuss one by one!
Swedish Crisp Bread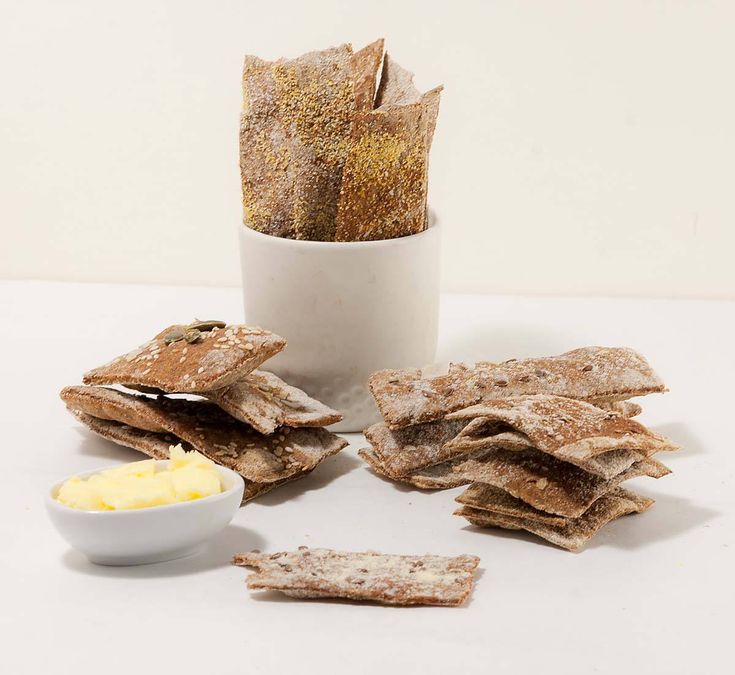 The first popular food in Sweden is Swedish Crisp Bread. Most tourists who come from outside Sweden buy this one food. This food is called Swedish crisp bread with many brands that you can only find in Sweden. This one food is like a crunchy biscuit packed with various flavors. However, these are not like the biscuits you imagine. This one souvenir has a shape and texture similar to a biscuit but in fact, it is bread.
Besides, the bread used here is dried bread which is so delicious. Food like this you can easily find in supermarkets in Sweden. Apart from that, these souvenirs are ideal for those of you who have relatives who are on a diet. Because this dry bread is produced with high fiber and low sugar. In fact, many people use it as a delicious diet food. In addition, these breads have a variety of delicious flavors. You can decide for yourself which one you will take home.
1 of 10
Kalles Kaviar Tube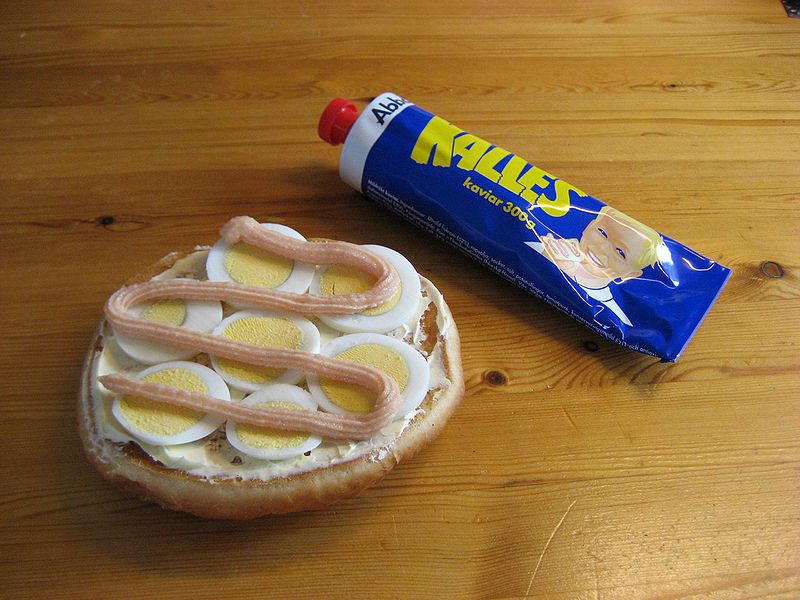 If you want a unique souvenir that not just anyone can know about it. Then Kalles Caviar tube is the solution for uniquely shaped gifts. Maybe you ask how a caviar can be shaped in a package. Related to this, Sweden is a country that often processes its main food ingredient, namely fish. So it's no wonder that in Sweden there are many fish-based products like this Kalles caviar tube.
Besides that, this form of Kalles has a thick texture like sauce. Swedes usually eat these kalles by placing them as a topping on food. If you are familiar with Swedish culinary specialties, then you can also taste this souvenir. However, for your relatives who have never tasted Swedish specialties, they can taste them through this kaviar tube. If you bring home the kalles kaviar tube, they will feel the sensation of going to Sweden.
2 of 10
OLW Snacks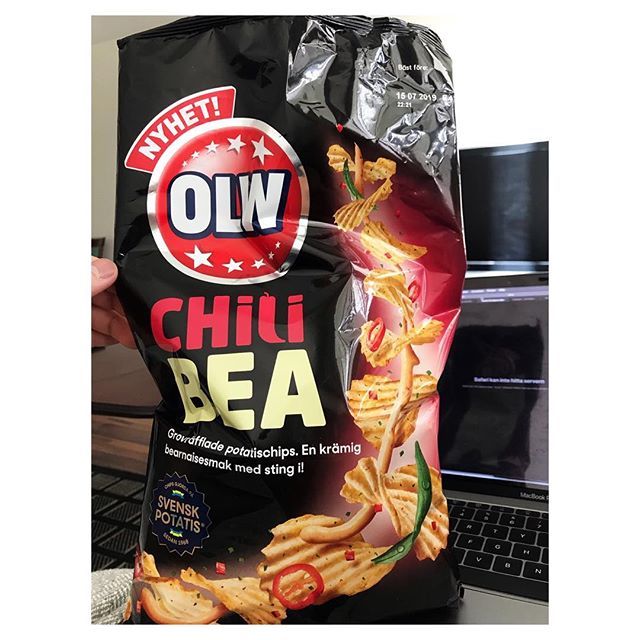 The next popular foods in Sweden is OLW Snacks. For those of you who are confused about what to bring home when you arrive in Sweden, you can buy this one snack. This one snack is called OLW Dill Chips which has a delicious taste like chip food. OLW is a snack made from dried potatoes and made into chips. Besides, you will find that this OLW is not sold anywhere except in Sweden. Then you can bring this food to your relatives at home. In addition, you don't have to bother looking for places that sell this food.
Besides, OLW is sold in supermarkets in Sweden, so it's easy to find. Meanwhile, you can choose various flavors provided by OLW. Therefore, you don't need to worry, you can bring lots of flavors for your relatives at home. You can buy seaweed flavor, roast beef flavor, and cheese flavor. The best-selling OLW is the cheese flavor which is so delicious.
3 of 10
Candy Bars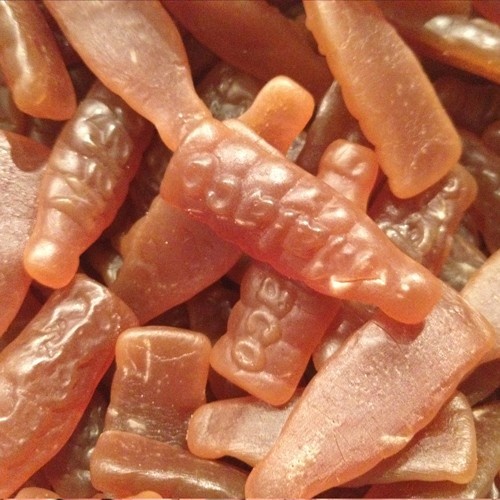 If you want to bring souvenirs that you can carry easily and a lot, then this is the solution. You can bring some candy wrappers as souvenirs for your relatives. Packaged candy bars that are very easy to find in various supermarkets in Sweden. There are various kinds of brands that Sweden has. However, the Sursockrade brand is the brand that is mostly bought by tourists. This brand is the rarest brand to be found outside of Sweden. In addition, this brand also provides many choices of flavors and shapes for you.
Besides, you will be confused about what flavor and what form. But if you choose hopefully you can buy all flavors. Because you will never be disappointed with the taste of this candy. The taste of gummy candy that has various colors will never bore you when you eat it. In addition, the flavors given from these candies are diverse and have their own characteristics. There are sweets with classic Swedish flavors.
4 of 10
Slotts Mustard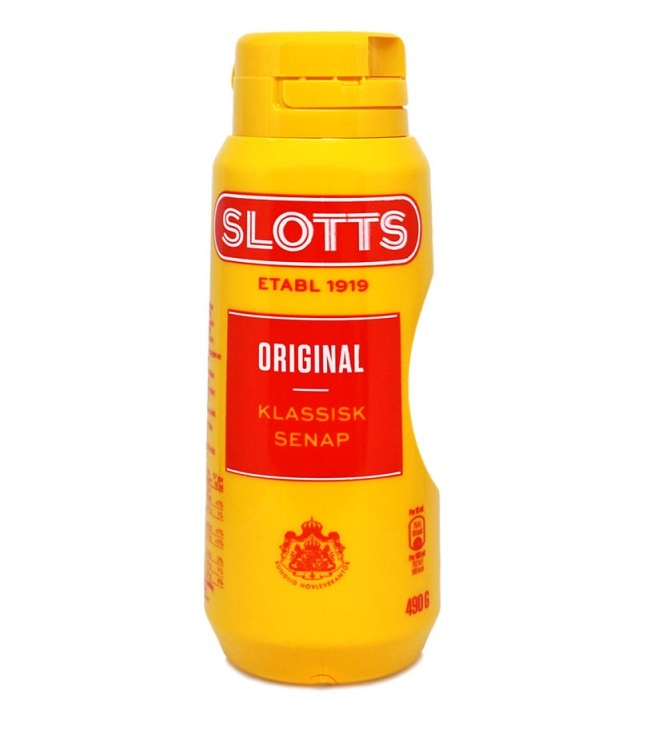 The next popular foods in Sweden is slotts mustard. For your relatives who are lovers of burgers, hot dogs, sandwiches, and kebabs, then this one gift will really benefit you. This souvenir is called Slotss Swedish mustard. This hand fruit is similar to caviar tube caviar in the form of liquid which is also inside the tube. You don't need to bother looking for where you can find this food, in every supermarket or market you will definitely find it. But be careful in winter or near Christmas. Your supply of mustard slotts will quickly run out as this is a Swedish tradition.
Their tradition is to eat herring sandwiches or other dishes using this mustard. Therefore, if you bring these Slotts home, you will also bring home the culture in them. You can tell your friends or relatives how to use this mustard sauce and at what time. For Swedish flavors to have a unique signature taste in their sauces and cream, everyone will love it.
5 of 10
Polkagris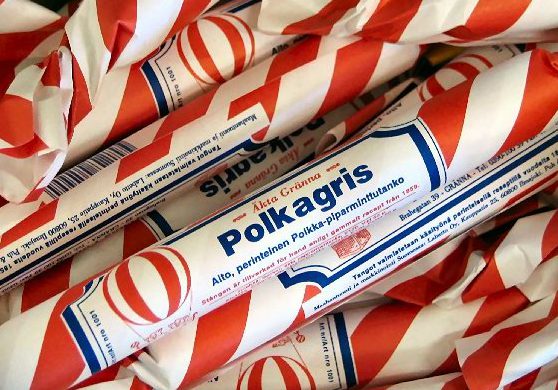 You won't find any other country that sells unique things like this one candy besides Sweden. This one candy is called Polkagris or people often call it Swedish Candy Cane. The unique shape is the hallmark of this candy. If you notice, it looks like an umbrella. Usually, such shapes are applied to chocolate, but Sweden applies them to candies with a variety of colors. You can find this candy sold in many markets or minimarkets in Sweden.
However, if you are more careful you can find several places in Sweden selling them in various forms. There are sellers who sell them in circular, long, and spiral shapes. The color variations in the candy also describe the taste of this candy, for example, red is the same as strawberry and purple is grape. Suggestions for those of you who want to buy this candy you can visit traditional markets in Sweden, because you will find various colors and shapes there compared to supermarkets.
6 of 10
Chockladboll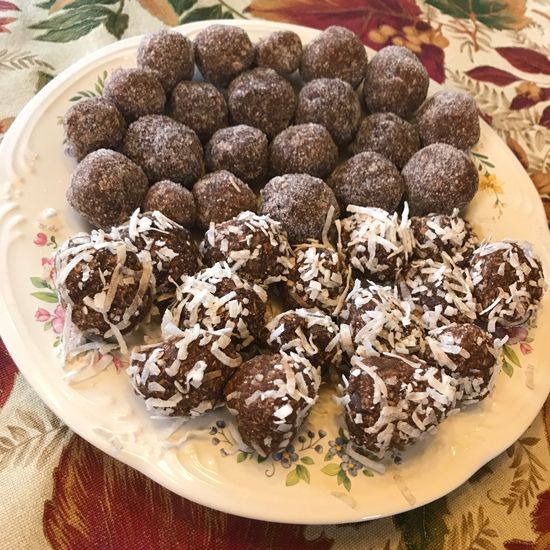 The next popular foods in Sweden is chockladboll. If your place is close to Sweden or just a few hours away, then you can take the following foods home with you. The following food is a food called Chockladboll. Food that has a long, oval shape is a typical Swedish food. Chockladbolls are made from crushed oatmeal and then shaped into oblong shapes. With these healthy basic ingredients, many Swedish people like this food.
Meanwhile, most Swedes can also make their own due to the relatively easy ingredients, such as chocolate, oatmeal, butter, and powdered sugar. Besides that, if you don't know how to make it, you can buy this food at the nearest markets.
Generally, traders have these two types of chockladboll. The first type is the chockladboll with a brown color and the second type is the chockladboll which has a white color. If you want a chocolate flavor then you can choose the chocolate one. However, if you are on a diet, you can choose white or no toppings.
7 of 10
Lingonberry Jam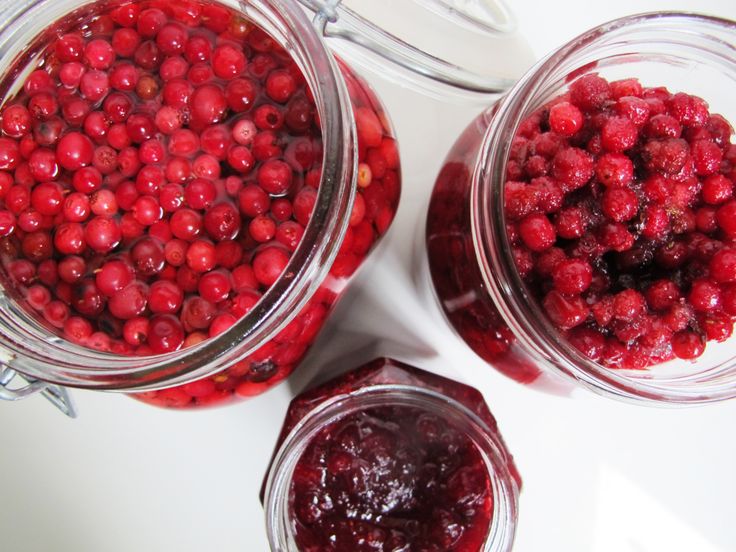 If you think you have to bring Swedish fruit, then you should buy this one. For your friend who is crazy about Swedish meatballs, he will really like it when you give him this souvenir. This souvenir is called Lingonberry Jam which is produced in Sweden. This lingonberry jam has its own distinctive taste compared to other jams. Besides that, Swedish people usually eat meatballs with this topping.
Actually, the use of this topping is not only limited to meatballs. However, there are still many uses for this clock, which can also be spread on your bread. For your friend who likes sweet but not too sweet, he will also like this. After all, this lingonberry fruit is also very beneficial for health. Some of the vitamins in this fruit can improve digestion. Besides you get the delicacy of this jam, you also get the health benefits of this Lingonberry Jam.
8 of 10
Annas Ginger Thins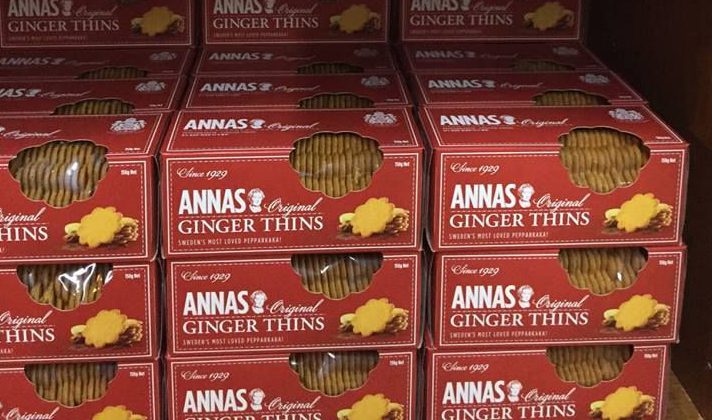 The next popular foods in Sweden is Annas Ginger Thins. Dry bread with a sensation of ginger flavor makes this food loved by adults. Even the elderly often eat food that has a ginger taste. Because ginger has a strong taste and can warm the body at the same time, which is what many people like. Besides that, Annas Ginger Thins is a souvenir that you must bring when you travel to Sweden. Moreover, this dry bread that you will give to the people closest to you will feel happy. In fact, dry food with ginger flavor is very popular throughout the European continent. So, you don't need to hesitate to buy these souvenirs that you will give to your loved ones.
9 of 10
Swedish Krisprolls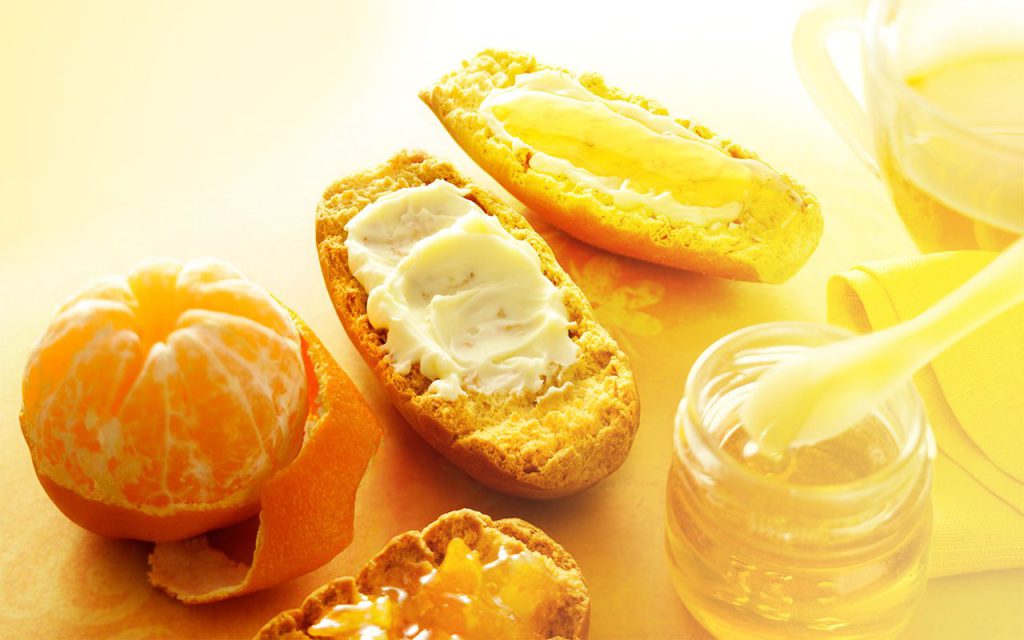 The last popular food in Sweden is Swedish Krisprolls. Crunchy food textures often invite children's ears. Swedish Krisprolls are a food that is often eaten by children in this country. The strong taste of butter makes this food much in demand. When you open this food, you will smell a distinctive buttery aroma and arouse your appetite. Besides that, the savory taste of this dry food makes it seem like you don't want to try other foods. Therefore, a trip to this country is incomplete if you don't buy Swedish Krisprolls for the people at home.
10 of 10
Thus our discussion of the 10 Most Popular Foods You Must Bring for Souvenirs in Sweden. The foods above are snacks that can only be found in Sweden. Besides that, you also don't need to be difficult to get these souvenirs when you are in Sweden. The snacks above are very easy to get. And we hope you can get it at the supermarket, there are even special souvenir stalls. Besides that, you don't need to worry about the taste and quality of typical Swedish products. The flavors and products of Swedish tangerines never disappoint. Even your relatives will definitely be addicted to eating it on and on, then they will go to Sweden.