1. Overview of Hong Kong
Hong Kong is one of the cities in China that was originally managed by the British government. But now Hong Kong has been taken back by China and is growing quite rapidly. International ports are one of the factors supporting the rapid growth of trade and business here. But this city is not only used as a place for business but also for vacations. Hong Kong is known as a financial center and the city of choice for luxury shopping.
In addition, this country is also an important part of world culture and history, thus making Hong Kong one of the favorite tourist destinations for foreign tourists. In every corner of Hong Kong, there is something new and unique, whether it's a temple, a shopping mall, or just a park. Of the many interesting places, we have recommended some exciting and interesting Hong Kong tourist attractions for you to visit. What are the tourist attractions? Come on, see the reviews below!
2. Enjoy a vacation to Hong Kong
For those of you who want to vacation abroad but are still confused about deciding where to go for the right vacation, you can choose Hong Kong as your vacation destination. For your information, Hong Kong is part of China. Then this country has its own system of government so it is known as a two-system country.
The country's small area also makes Hong Kong have lots of skyscrapers that adorn its city views. Not only that, but you can also find various interesting tourist destinations in Hong Kong. Therefore, we would like to recommend the best tourist attractions in Hong Kong for your overseas holiday. Hopefully, the reviews below suit your taste. Then, make you and your family interested in going to this place. Get ready to start in Hongkong
Hong Kong Disneyland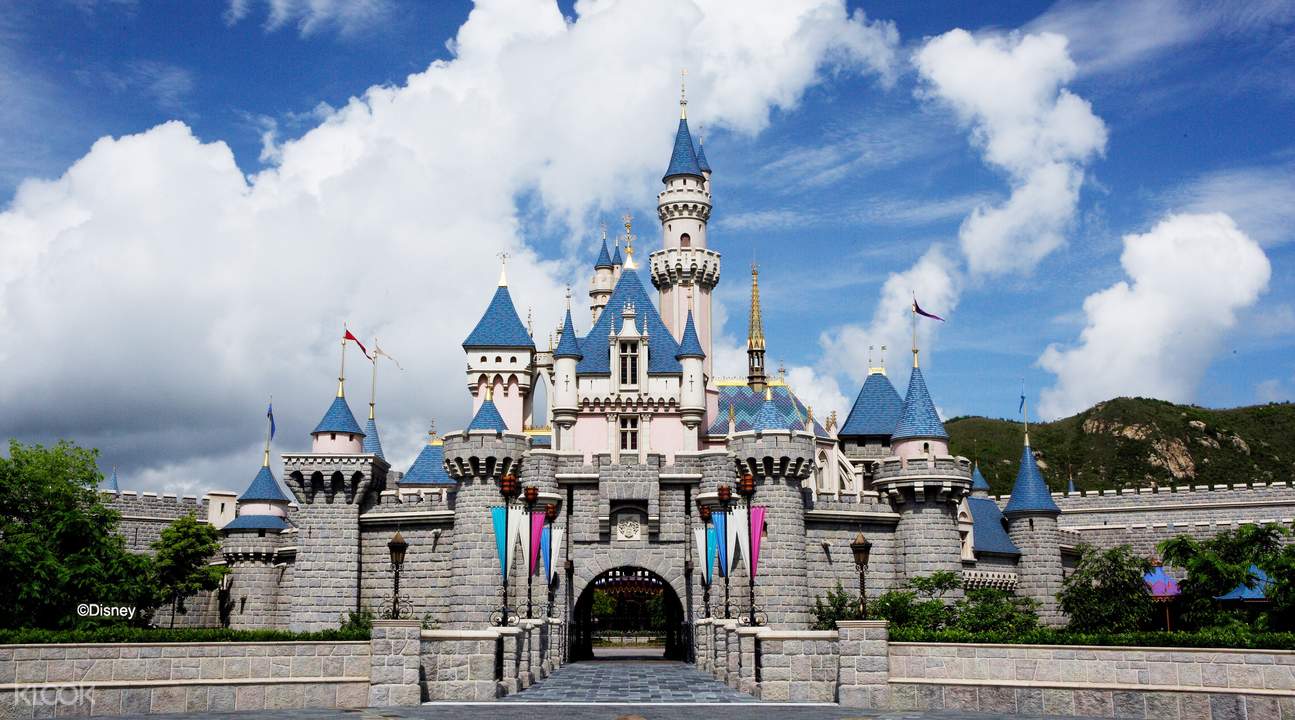 As an opening article, we present a popular tourist object in Hong Kong, namely Disneyland. This place is Hong Kong's most enjoyable tourist spot to visit from morning to night. Disneyland has seven game themes, including Main Street, U.S.A., Fantasyland, Grizzly Gulch, Mystic Points, Adventureland, Tomorrowland, and Toy Story Land. In addition, this place has a parade show during the day with the theme "Flights of Fantasy", while at night you can enjoy a parade themed "Paint The Night" and also a fireworks show called "Disney in the Stars".
Then, if you want to enjoy the game, you can enter this place with your family. That way, you have chosen Hong Kong Disneyland to be the perfect tourist destination for you and your family. Disneyland is famous as one of the most popular amusement parks in the world, and millions of visitors continue to visit Hong Kong Disneyland every year. To enter this place you have to buy a ticket for HKD 589 or around IDR 1,000,000. By buying a ticket you can find a variety of Disney-themed rides and entertainment that are very exciting and fun, from the Toys Story Playground, and Frozen Land, to the Marvel Area which is perfect for you Marvel superhero fans. Enjoy your vacation.
Victoria harbor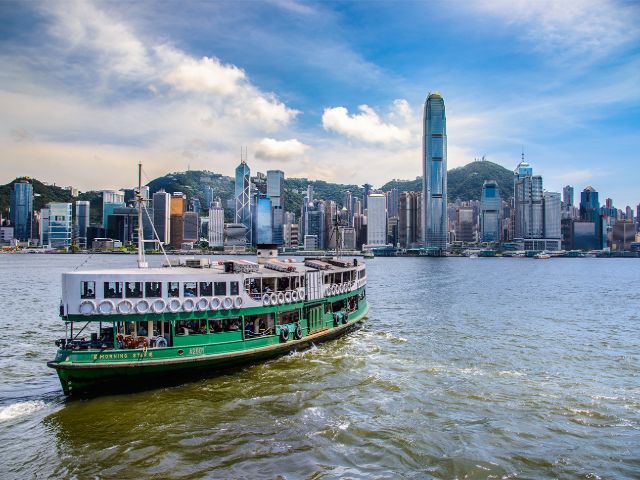 Hong Kong is a port city with lots of tourist attractions with beautiful harbor views. One of them can be found in Victoria Harbor or Victoria Bay. In this Hong Kong tourist spot, you can enjoy the magnificent view of the City of Hong Kong and amaze by rows of skyscrapers whose lights reflect beautifully on the surface of the seawater.
As you know, Victoria Harbor itself is one of the largest ports in China and also the second busiest port in the world. No wonder this tourist destination in Hong Kong is very popular. Not far from this place, you can enjoy your vacation with tram transport. For that, you are advised to have a travel guide in Hong Kong.
Avenue of stars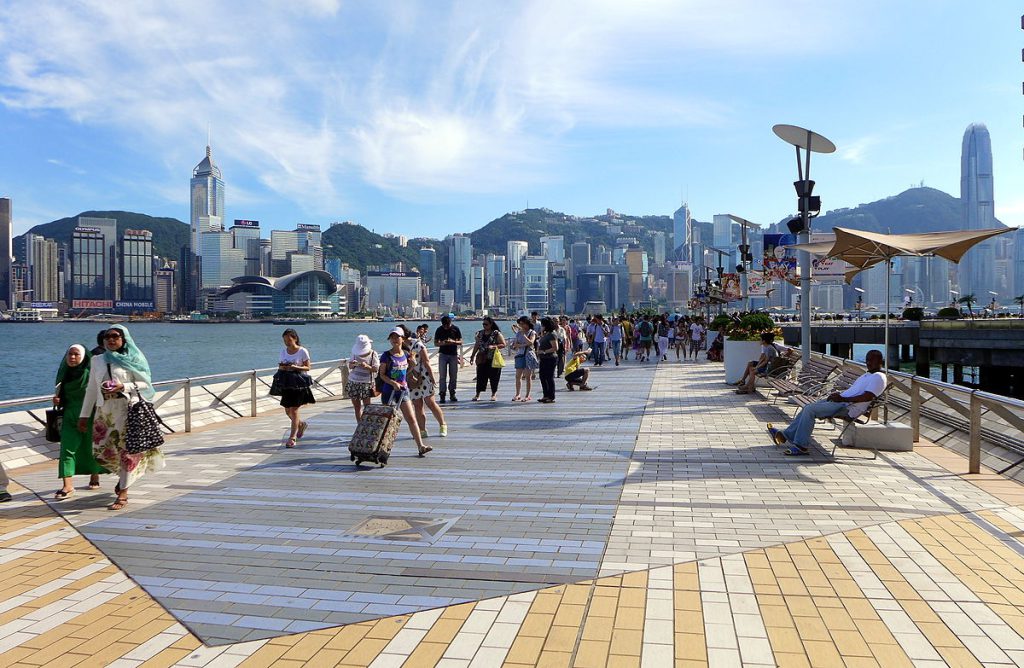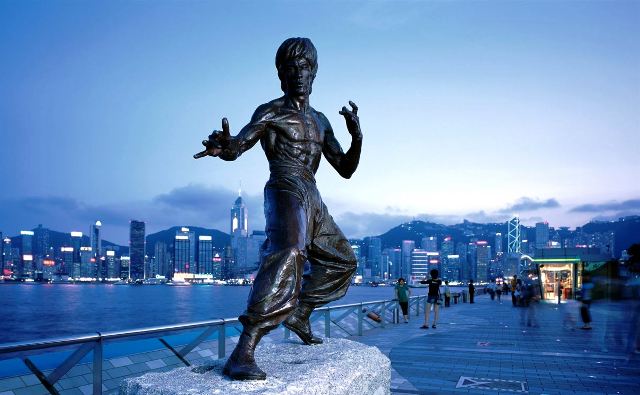 Avenue of Stars which is located in Tsim Sha Tsui is a balcony to honor big Hong Kong stars, such as Bruce Lee. This tourist spot in Hong Kong opened in 2004 and is located along the banks of Tsim Sha Tsui. If seen, Avenue of Stars is similar to the Walk of Fame in Hollywood. Apart from being one of the places visited by many tourists, this place is also popular for various activities such as casual walks, jogging and also meeting and chatting with relatives. The Avenue of Stars balcony is also the perfect spot to watch the Symphony of Light. Across the sea, you can see the charming city of Kowloon. By visiting this place, your trip will feel very pleasant.
Repulse bay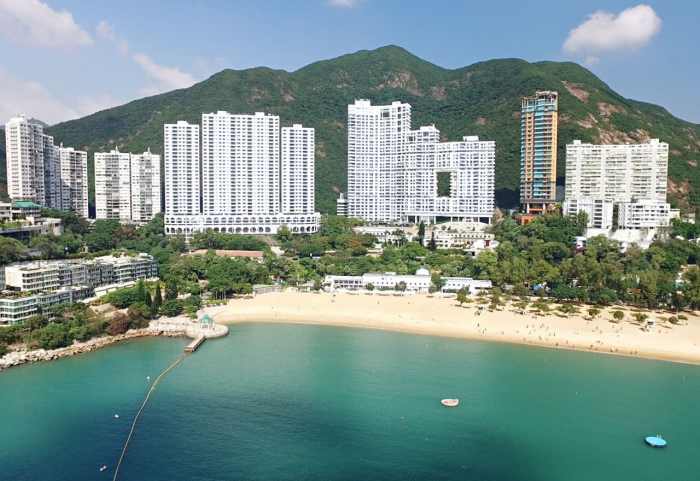 One of the attractions of Hong Kong tourism is its modern beaches. If you are interested in enjoying the beach in Hong Kong, Repulse Bay can be an alternative for your holiday in Hong Kong. This beach is in the southern region of Hong Kong Island. Then, this Hong Kong tourist destination is famous for its cleanliness. So visitors can relax comfortably on the edge of the beach which is curved like a crescent moon. In the beach area, there are apartments as a place to live. Hong Kong people generally use apartments as a place to live. However, for those of you who come to vacation in this country, you can stay in a hotel according to the budget you have. Happy holidays!
Victoria peak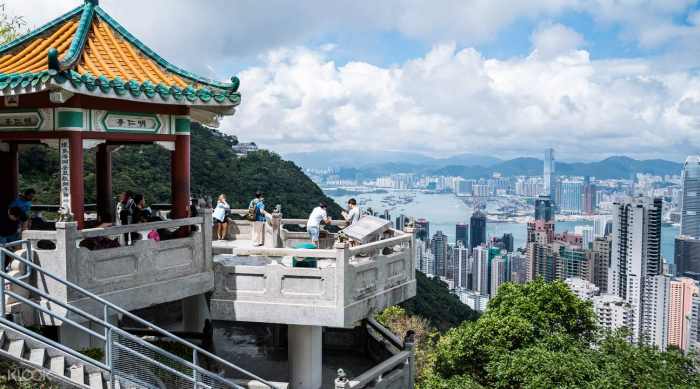 Another tourist destination in Hong Kong that is very iconic and must be visited is Victoria Peak. View Tower tourist destination located on Victoria Peak Mountain. With a height of 552 meters, this mountain is the highest mountain on Hong Kong Island. So you can enjoy a stunning view of Hong Kong from here.
The highest peak in Hong Kong that you can reach and enjoy is The Peak Tower as high as 396 meters. From the top of this tower, you can see every corner of the city of Hong Kong and it is one of Hong Kong's tourist attractions that must be visited. From the top of the tower, you can do various activities such as shopping and eating at The Peak Galleria. Not only that but there is also a famous wax statue museum, Madam Tussauds Wax Museum.
To come to this place, you can use The Peak Tram, the first cable car in Asia which has been operating since 1888 and is still actively used today. This tram opens at 7 am and there will be a departure to Victoria Peak every 15 minutes. The cost you have to pay to reach this place by tram is HKD 18. Have a nice holiday.
Peak tram

Enjoying traveling in Hong Kong is very fun. Another tourist destination in Hong Kong that allows you to go to the peak is to use the Peak Tram. This historic public transportation in Hon Kong has been established since May 30, 1988, and is the first cable car on the Asian Continent, you know.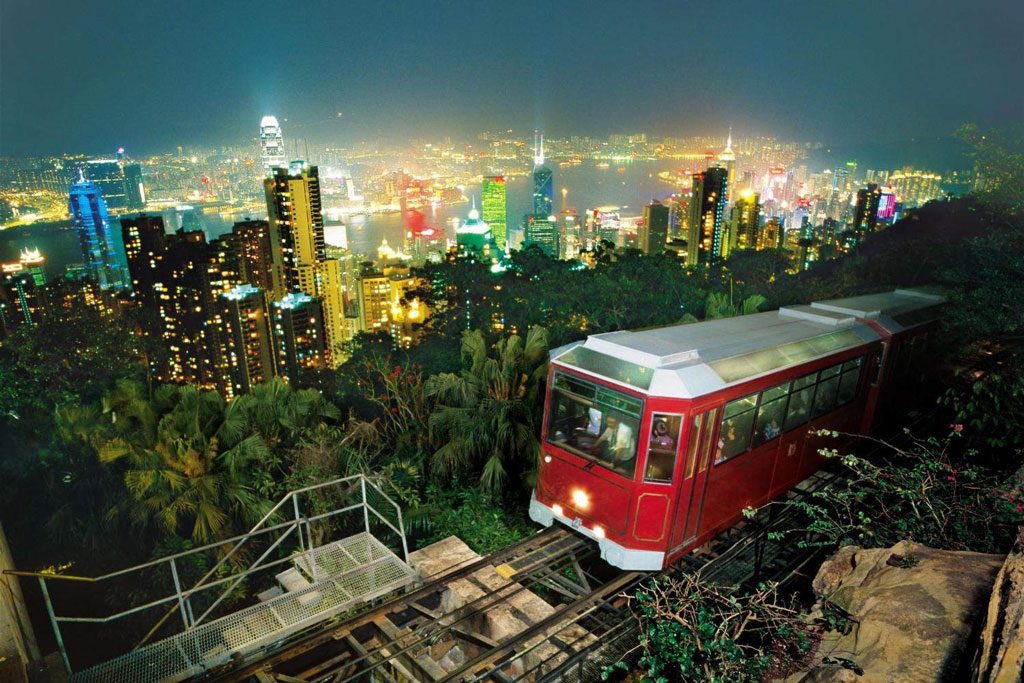 You do not only enjoy Hong Kong from a height, the Peak Tram can also connect you to various popular tourist attractions in Hong Kong such as the Sky Terrace, Madame Tussauds Museum, to The Peak Galleria. In addition, at the lower terminal of the Peak Tram, you can visit The Peak Tram Historical Gallery which contains collections that will take you to feel the atmosphere of Hong Kong in the 19th and early 20th centuries. Therefore, many tourists travel to this attractive place.
Ngong Ping 360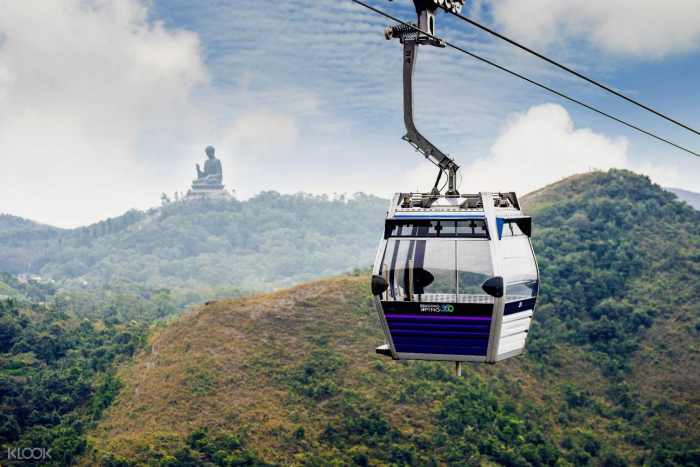 Another interesting tourist object in Hong Kong is to visit Ngong Ping 360. In this place, you can ride the longest cable car in the world along 5.7 km with a travel time of about 25 minutes. This cable car trip will start from Tung Chung on Lantau Island and then head to Ngong Ping Village.
After arriving at Ngong Ping Village, there are several destinations that you can visit starting from the Po Lin Monastery, Wisdom Path, and the world's largest sitting Buddha statue, Tia Tan Buddha. The next tourist object is to climb 260 steps to reach the Buddha statue. Quite tiring but this trip certainly will not be forgotten.
Apart from the Peak Tram, another transportation in Hong Kong that could be your tourist destination is the Ngong Ping 360, a gondola train that will be connected to Central Hong Kong with Ngong Ping on Lantau Island. Just like the Peak Tram, this Hong Kong tourist attraction also offers stunning panoramic views of Central Hong Kong and Lantau Island from a height. Arriving at Ngong Ping, you can stop by other Hong Kong tourist attractions, namely the Po Lin Monastery and also Tian Tan Buddha.
Temple street night market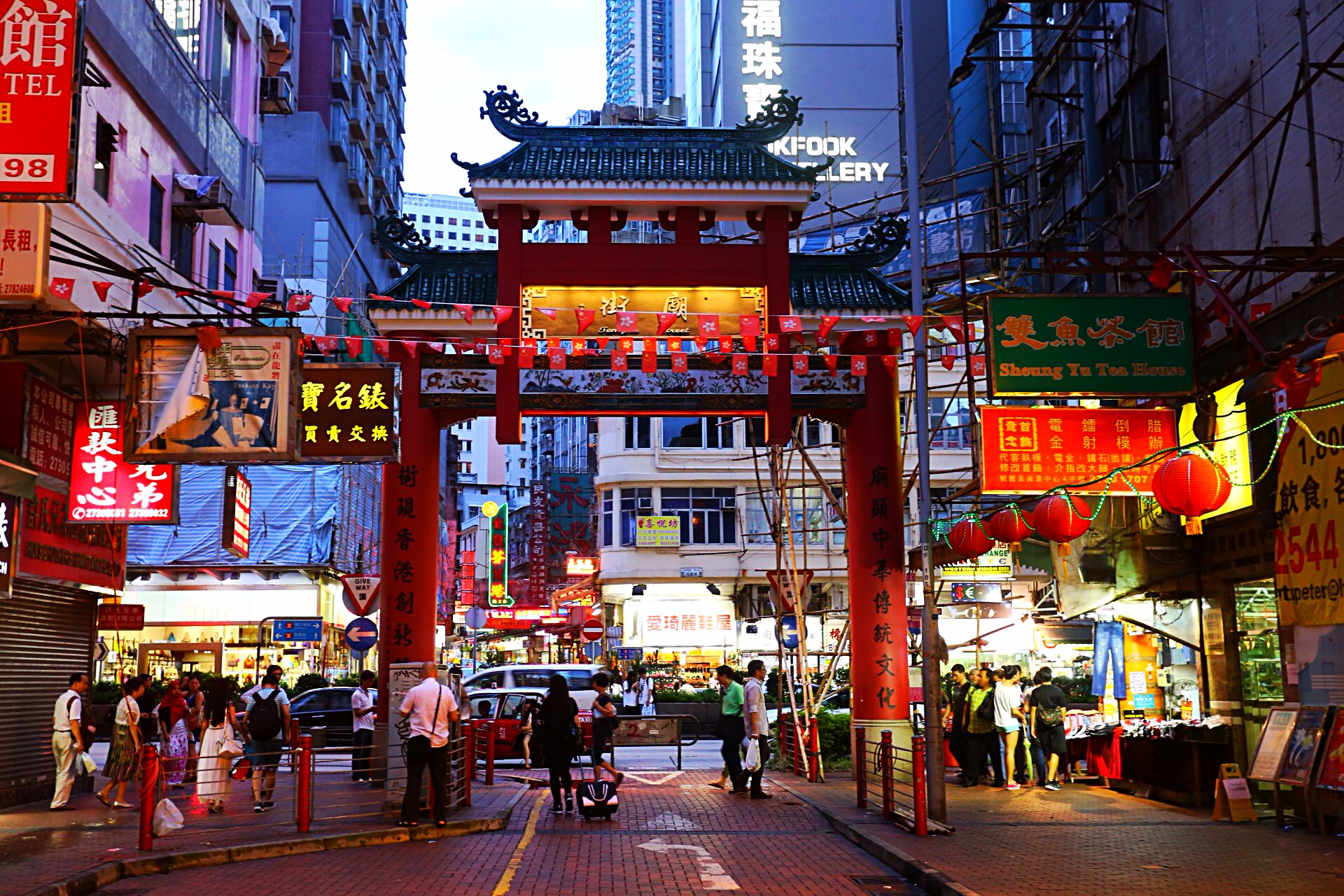 This shopping and culinary tourism object is on Temple Street Night. This location is a tourist object in the form of a night market that you must visit when visiting Hong Kong. This Hong Kong tourist spot is a place to hunt for food, handicrafts, clothing, or electronics. There are many shops selling various household needs to souvenirs for tourists. When you're tired of shopping, you can sit down to watch a traditional opera performance sung from inside the Hua Tin Temple. That way, your trip will be enjoyable.
Tai O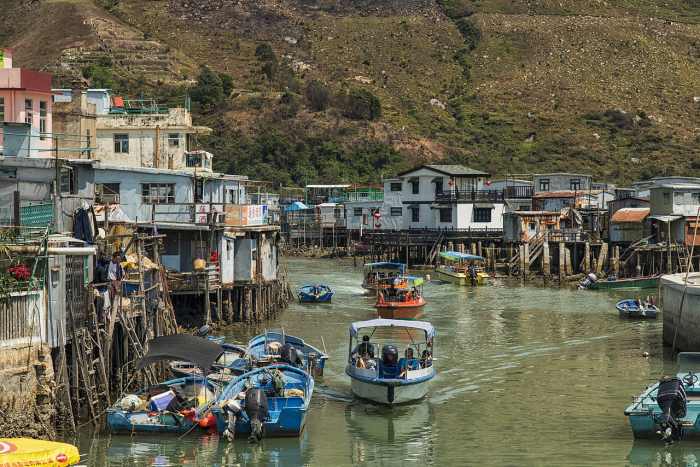 This one tourist object looks interesting. This place is nicknamed Tai O the Venice of Hong Kong. Tai O is a fishing village that is famous for its inhabitants who live in stilt houses above the river level.
In this village, there are various historic buildings such as the Yeung Hau Temple which was established in 1699 and the Tin Hau Temple which were founded in 1772. If you visit this place destination, it will clearly give you a very different Hong Kong impression and atmosphere.
Ten thousand Buddhas monastery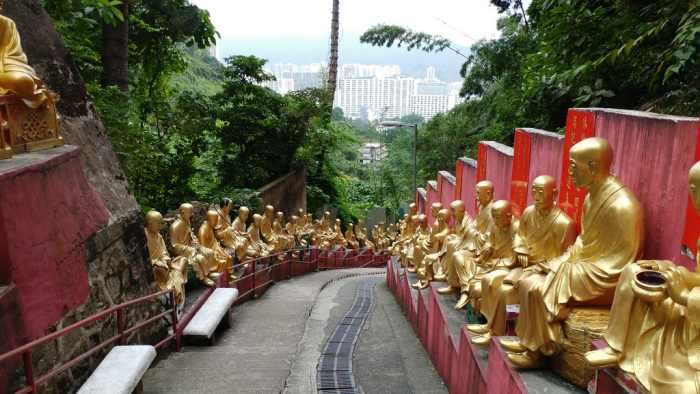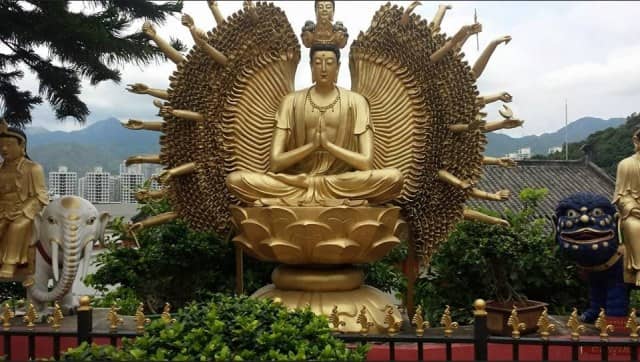 As we explained earlier, Hong Kong has several interesting tourist objects. One of the tourist attractions is the temples. Ten Thousand Buddhas Monastery is a Hong Kong tourist destination in the village of Pai Tau which is famous for its 12,800 Buddha statues that have different postures.
At least in this Hong Kong tourist attraction, you can find five temples, four pavilions, and a pagoda. However, to reach the highest peak of the Pagoda, you have to climb more than 400 steps. However, along the way you can enjoy a beautiful view from the top of this tourist attraction. So that your journey does not feel tiring when climbing the stairs.
Tian Tan Buddha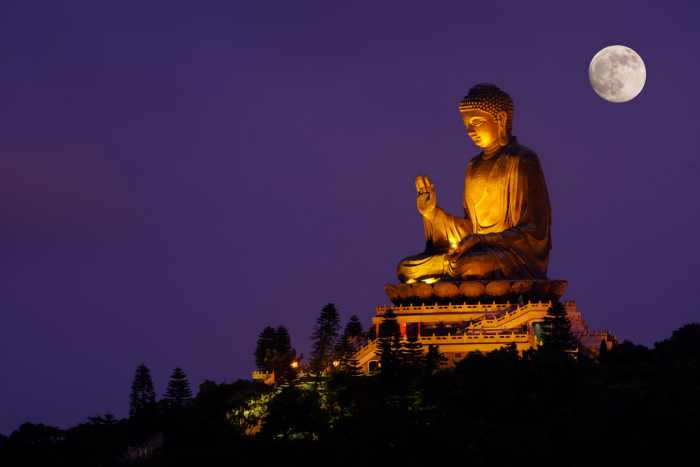 As you know, the majority of Hong Kong people are Buddhists. So if you want to visit this place, then you can go to the most famous tourist destination in Hong Kong, namely the Tian Tan Buddha or the Giant Buddha Statue. This giant bronze statue is 34 meters high and weighs up to 250 tons. Therefore, this giant Buddha statue has become one of the most popular tourism icons in Hong Kong.
Then, to reach this tourist attraction in the Ngong Ping Hill area, you have to climb at least 268 steps. Arriving at the top, there will be six other bronze statues surrounding this giant Buddha statue which is known as "The Offering of Six Devas". In this place, you can relax and unwind.
Po Lim Monastery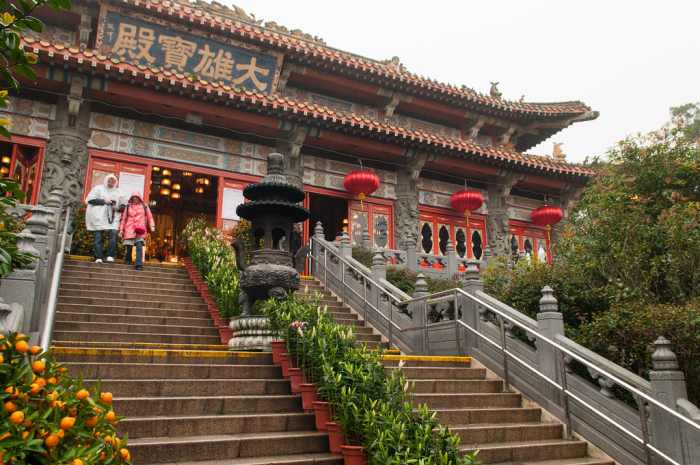 We're still in the Ngong Ping area. In this place, you will find other Hong Kong temple tourist destinations that you can visit, namely the Po Lin Monastery. This place is one of the oldest Buddhist temples in Hong Kong and was built in 1906. Then, this place looks more attractive with its stone carving designs and steps, and ornamental plants in the middle and sides.
The tourist attraction of Po Lin Monastery is the existence of three Buddha statues that symbolize the life of Buddha in the past, present, and future. Apart from that, there is also a new building, namely The Grand Hall of Ten Thousand Buddhas, where you can find 10,000 Buddha statues and various collections of other historical objects. So if you are in Ngong Ping City, you should not miss visiting this temple. According to the story, in this place, you can predict your life.
Sky100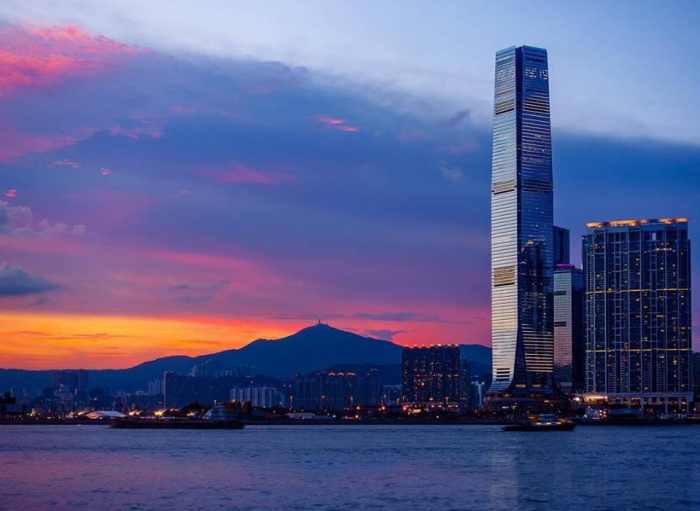 If you see advertisements for Hong Kong, this country is famous for its modern skyscrapers. One that is often a tourist destination when visiting Hong Kong is the Sky100 Observation Deck which is located on the 100th floor of the International Commerce Center (ICC) Building which is the fifth tallest building in the world. In this Hong Kong tourist attraction, you will be presented with a view of the city from a beautiful height. In this place, you can see the beautiful ocean, the city of Hong Kong, and Kowloon. That way, your trip to Hong Kong will be beautiful and memorable.
Tsim Sha Tsui Promenade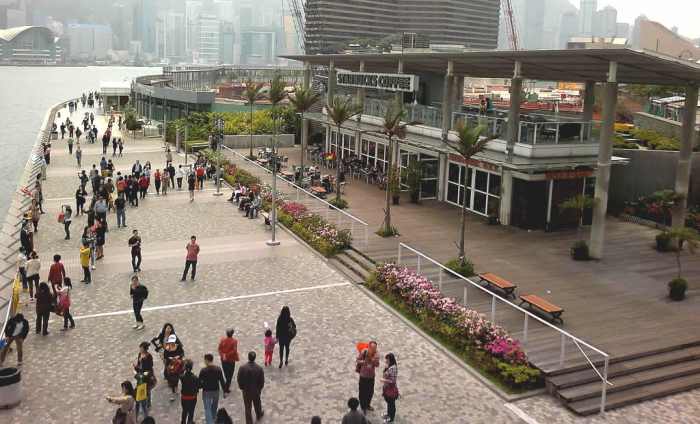 Hong Kong country is in the middle of the sea. Therefore, wherever you travel, you will find the ocean. So if you want to continue your next tourist destination in Hong Kong, you can visit the Tsim Sha Tsui Promenade which is along the coast. In this place, you can see various ships crossing Hong Kong waters. In addition, in this place, you can visit the Avenue of Stars, where there are various replica statues of famous actors such as Bruce Lee. Then, to get to this place, you can use the tram that crosses the city center or used the subway. Hopefully, your holiday will be warmer with the guide we provide.
Ocean park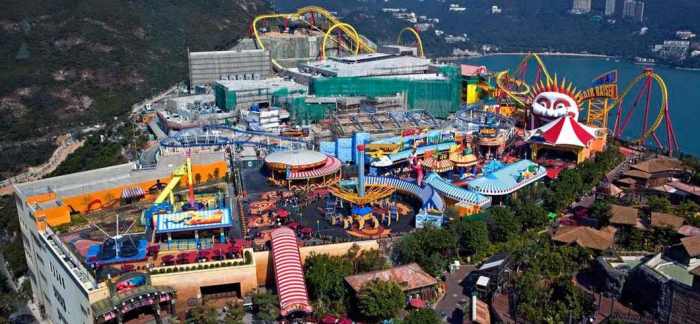 When you are in Hong Kong, don't forget to bring family tourist destinations such as Ocean Park and interesting culinary spots. An alternative playground that contains a variety of exciting rides, such as the Cable Car, the Giant Aquarium, and also the Giant Panda Habitat can make families more cheerful and memorable. Apart from that, you can also take advantage of other attractive games. Then, take pictures of beautiful game locations. Congratulations on planning your trip to Hong Kong.
Silver Mine Bay Beach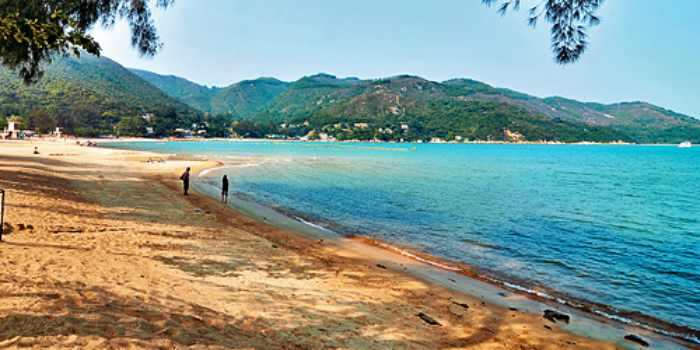 As we explained before, Hong Kong is a country located in the middle of the sea. Therefore, wherever you go, you will find the sea and beach. But if you like to enjoy the sea air and seafood, you can relax on the white sand beach. In addition, Hong Kong still has another beach destination, namely Silver Mine Beach in Mui Wo, Lantau Island. In the past, this beach was a gathering place for pirates. But now it has become one of the most attractive tourist destinations. Hopefully, your trip will be more beautiful with our guide.
Repulse Bay and Beaches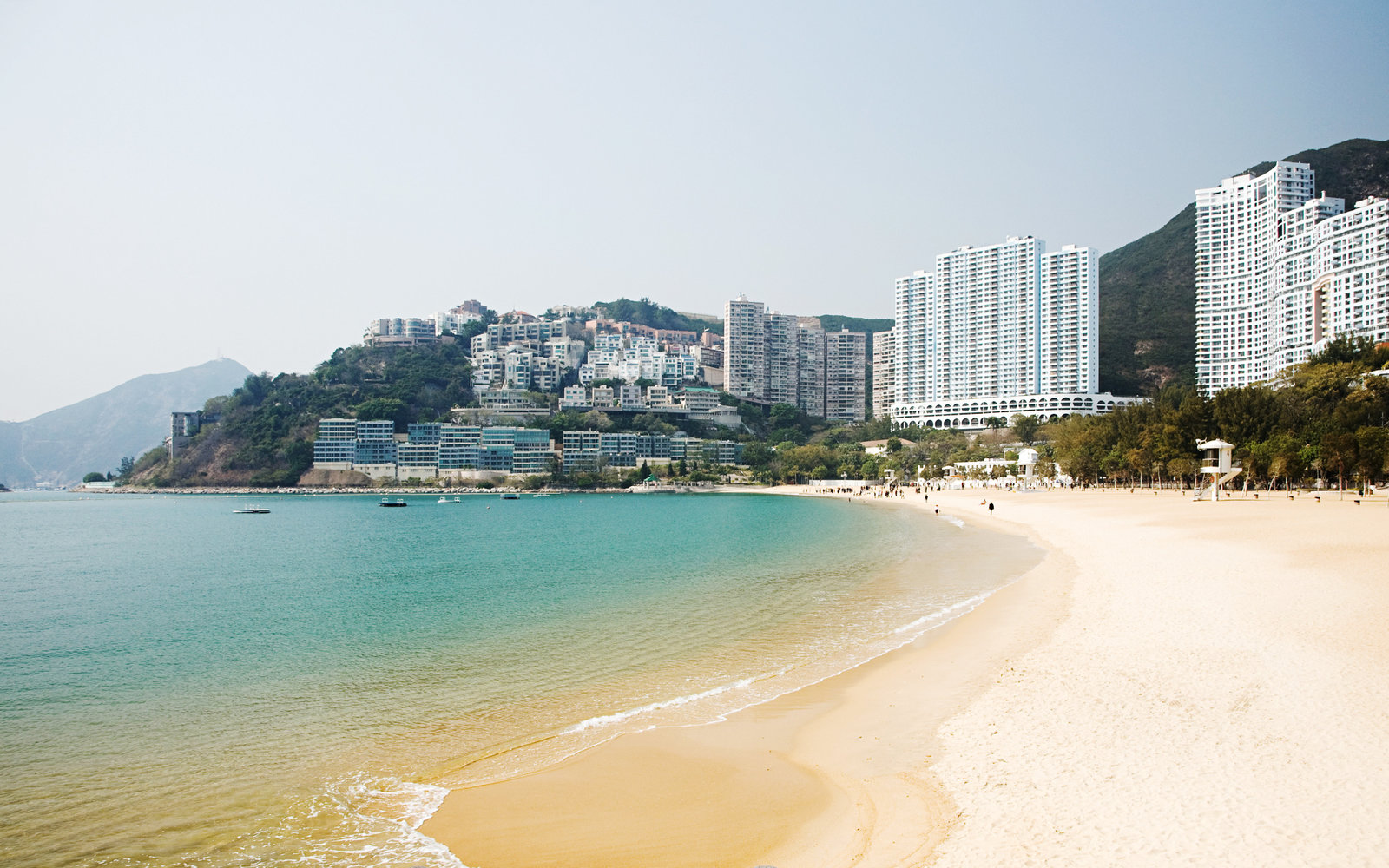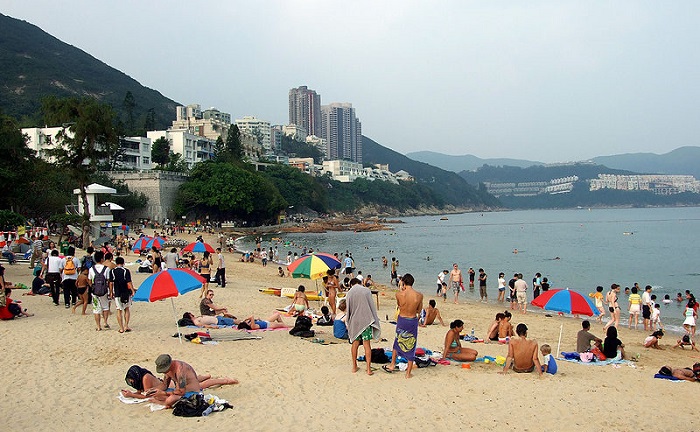 We know that Hong Kong is not the same country as your vacation to the beaches of Bali. But in this place, you can also find the sun and beaches typical of Hong Kong. The beach, then located in Repulse Bay, is a popular place and is visited by many tourists. This Hong Kong tourist spot has equipped with a luxurious style and views of traditional Chinese architecture, such as the Club House Hong Kong Life Saving Society as well as modern colonial-style architecture. The waves here are relatively small with soft sand and make you comfortable spending time relaxing with your family. Then you can enjoy the sea by boating and swimming and surfing. That way, your vacation will be more enjoyable and memorable.
Tsingma Bridge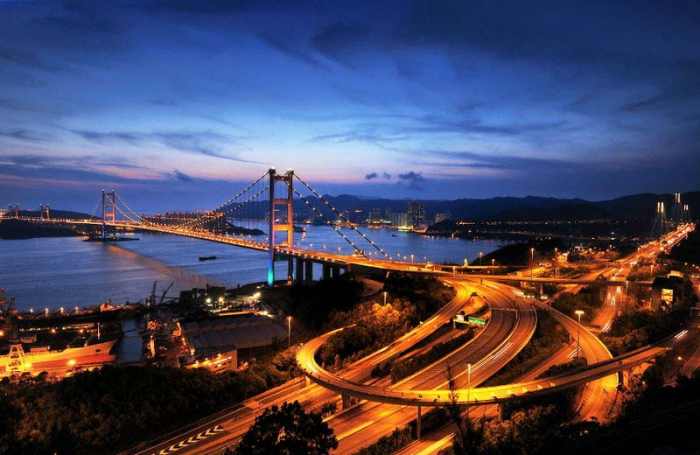 As one of the developed countries, Hong Kong has a very beautiful view of the modern city. One of them you can find on the Tsing Ma Bridge that connects Lantau Island to Central Hong Kong. The Tsing Ma Bridge is also the longest suspension bridge in the world. Neat city planning and perfect lighting make this city even more attractive. So it's no wonder this Hong Kong tourist attraction looks majestic, beautiful, and enchanting. We hope you are increasingly interested in having a vacation in Hong Kong.
Night tour in Lan Kwai Fong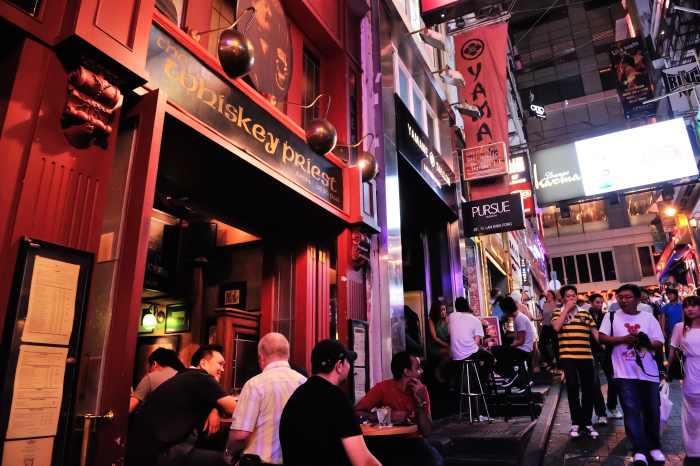 The tourist object in this place is indeed more focused on culinary and relaxing while chatting. Then the atmosphere in this place is getting busier at night with visitors. If you want to find a night tour in Hong Kong, Lai Kwai Fong can be the right choice. This popular area for nightlife is one of Hong Kong's tourist destinations which is very popular with foreign tourists. In this place, you can find Hongkong food tours, bars, cafes, clubs, restaurants, and various other nightlife destinations. In addition, the building also looks artistic with Hong Kong style and culture. We hope you can enjoy your holiday comfortably and pleasantly.
Causeway Bay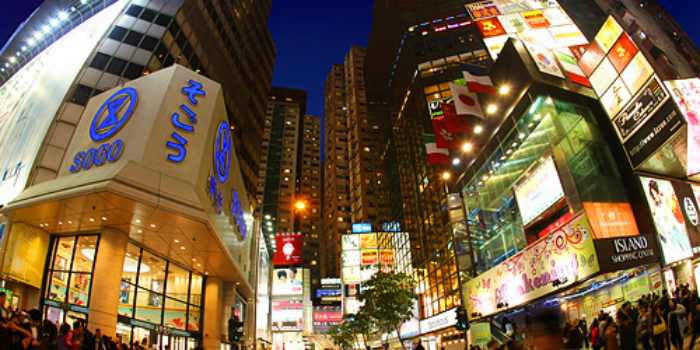 Hong Kong besides being a country that is famous for its Buddhist heritage, then, this country is very famous as a shopping tourism paradise. If you come to Hong Kong for a shopping tour, Causeway Bay could be the right tourist destination for you. In this shopping tourism area, there are lots of outlets and shops that you can visit. You can find various products ranging from fashion, household furniture, and electronics to cosmetics and accessories from other countries in this shopping tourism area. As you can see, this place has crowded with people shopping. However, the shopping center here is not open 24 hours. You can shop until 11 pm.
Ladies Market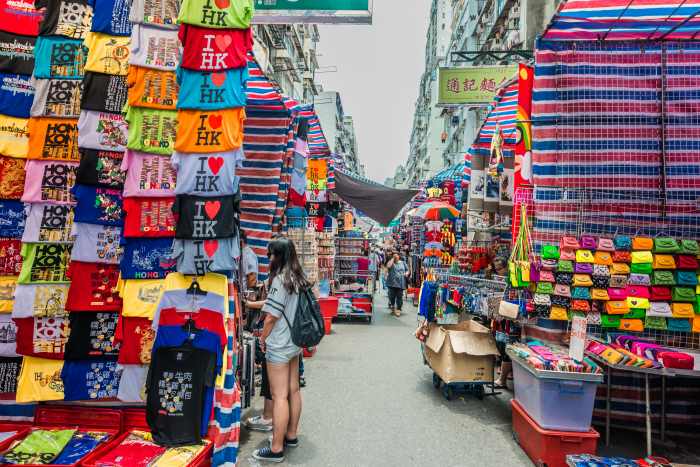 Another shopping destination in Hong Kong is the Ladies Market which is located between Boundary Street and Dundas Street in Mong Kok, Kowloon. As the name implies, this shopping destination offers a variety of women's products such as cosmetics, accessories, to fashion. Here, you can shop for a bargain.
Symphony of Light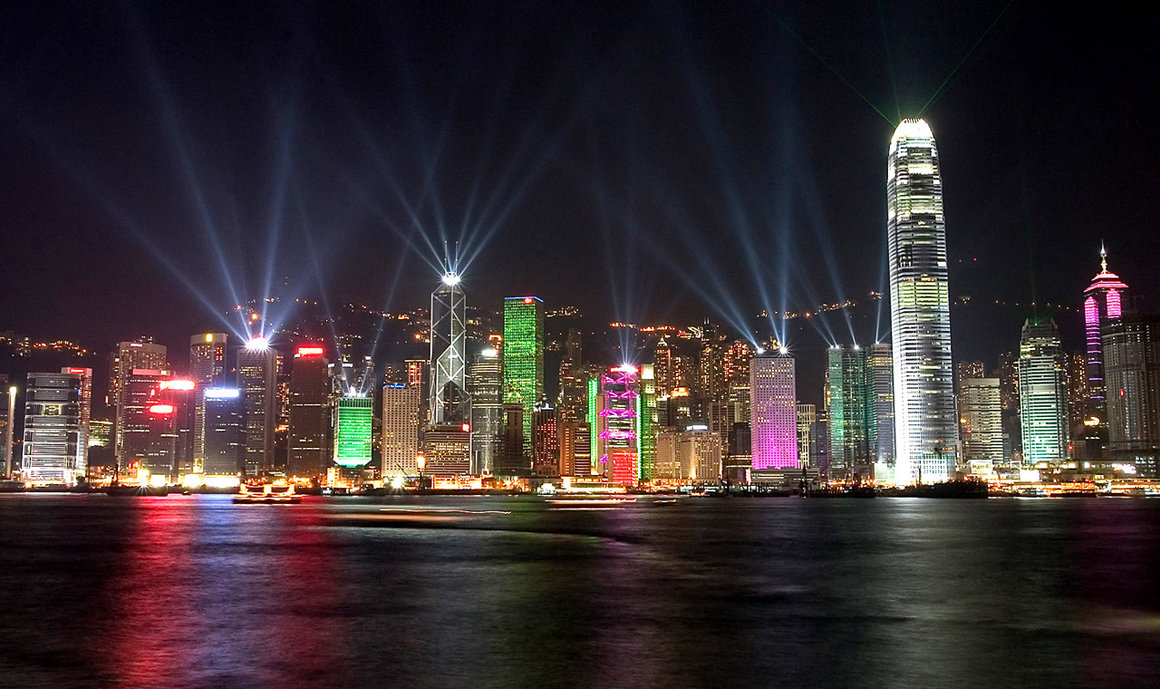 Hong Kong is popular with buildings and lights at night. If you want to see a lavish show decorated with the lights of Hong Kong's city buildings, come to Tsim Sha Tsui. There is a show called Symphony of Light here which always attracts tourists to visit. With 40 skyscrapers that line soaring high and amazing lighting, every 8 pm you will be presented with a light and laser show. Then, this show is free of charge. This show actually made the city of Hong Kong popular. Interestingly, the show can be enjoyed by the public.
Kowloon walled city park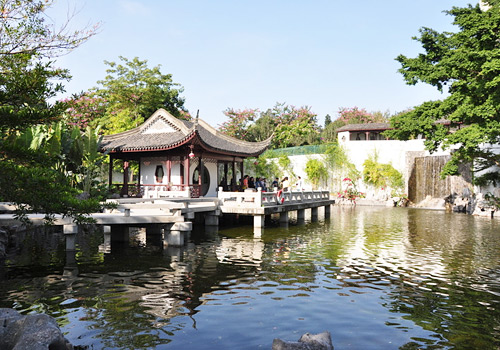 The next tourist spot is Kowloon Walled, City Park. This place is a historical park in Hong Kong. This area was once known as the home of criminal kingpins. However, it finally ended in 1987.
In the 1980s, the Hong Kong Government destroyed Kowloon Walled City. Even so, there are several buildings that are maintained and are now part of the Kowloon Walled City Park. Kowloon Walled City Park was designed in the style of the Qing Dynasty and is divided into eight areas. Each area also has its own uniqueness. Among them is the Yamen which is the only old Qing Dynasty-style building that still survives. There is also the Old South Gate which is a legacy of the Kowloon Walled City, and a beautiful Chess sightseeing Garden with four giant chess boards.
Jumbo Kingdom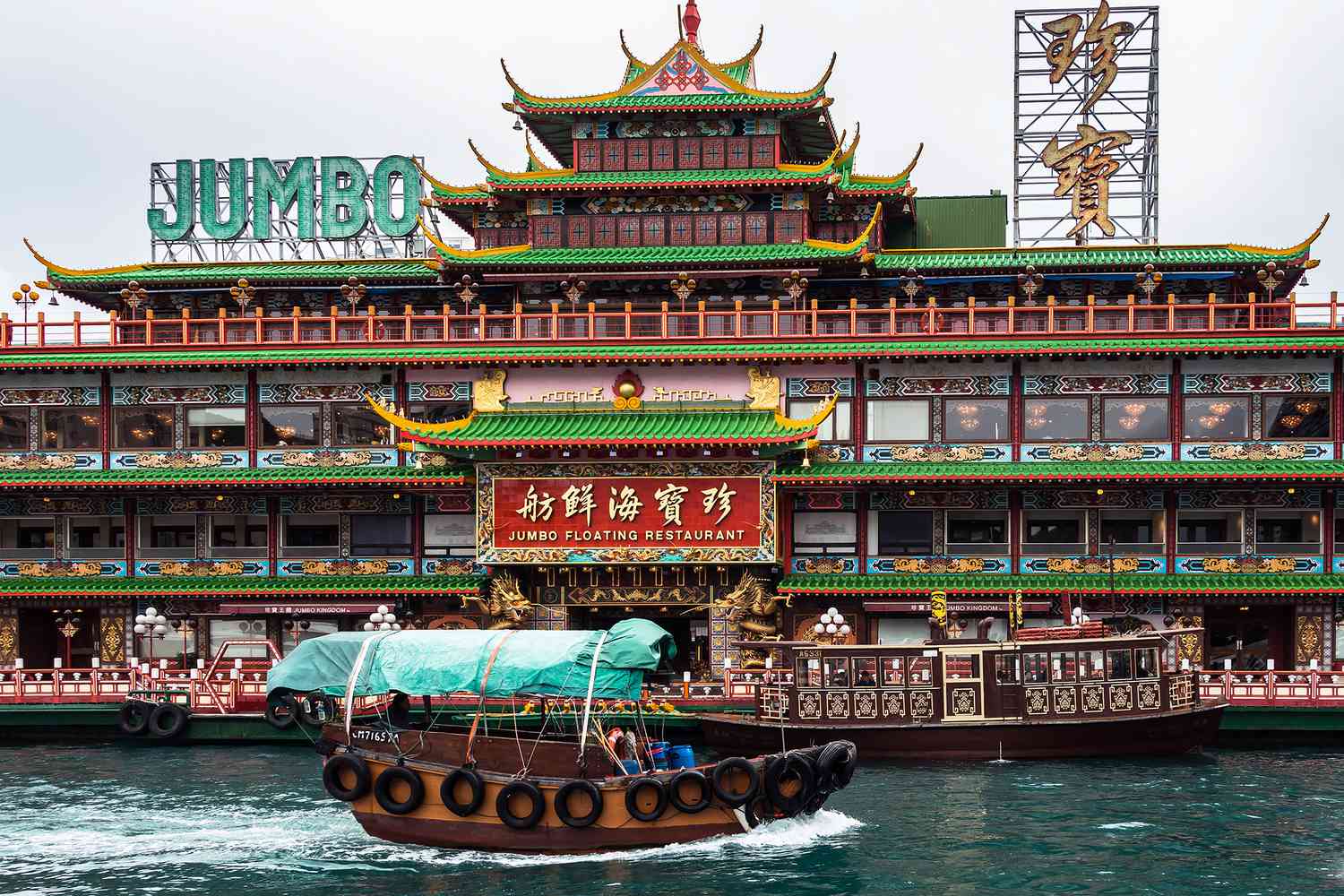 This tourist object is located in the Aberdeen area] Hong Kong, Jumbo Kingdom. This place is an attractive culinary tour and is located on the sea. Here, you will find Jumbo Floating Restaurant and Tai Pak Floating Restaurant. In this place, you can enjoy delicious culinary offerings. The dining service at this place is also different because it is carried out on a large ship.
Jumbo Kingdom is known as a popular tourist spot in Hong Kong. More than 30 million visitors have visited this place, including world celebrities such as Queen Elizabeth II, Tom Cruise, Chow Yun Fat, Stephen Chow, and David Bowie. Then, to get to this place, you must first go to the Aberdeen Promenade or Sham Wan Harbour. In both places, there is a free shuttle boat service that will take you to the Jumbo Kingdom.
Sunset peak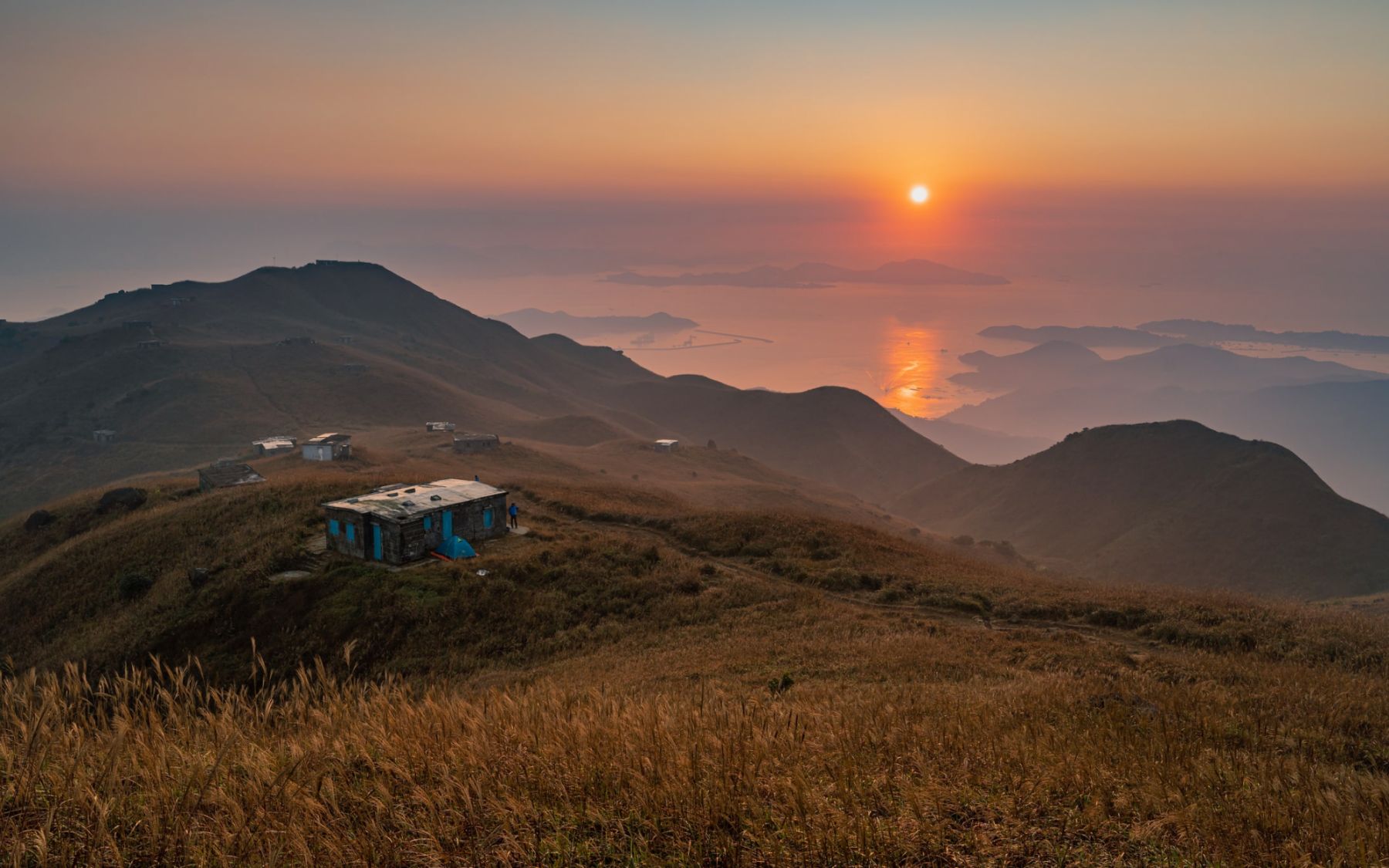 For those of you who like adventure, this Sunset Peak tourist attraction in Hong Kong can be an interesting place. Sunset Peak is a hill with a height reaching 869 meters above sea level and located on Lantau Island. From here, you can witness an amazing sunset view.
If you want to go to this place, you can take a ferry to Mui Wo. Then, continue the journey by taking the 3M bus to Pak Kung Au. After that, all you have to do is continue the journey to the Lantau Trail which is an exploratory route to Sunset Peak. In this place, you will witness a stunning sunset from the height of the hill. Hopefully, this trip will increase your enthusiasm to come to Hong Kong again.
Hong Kong railway museum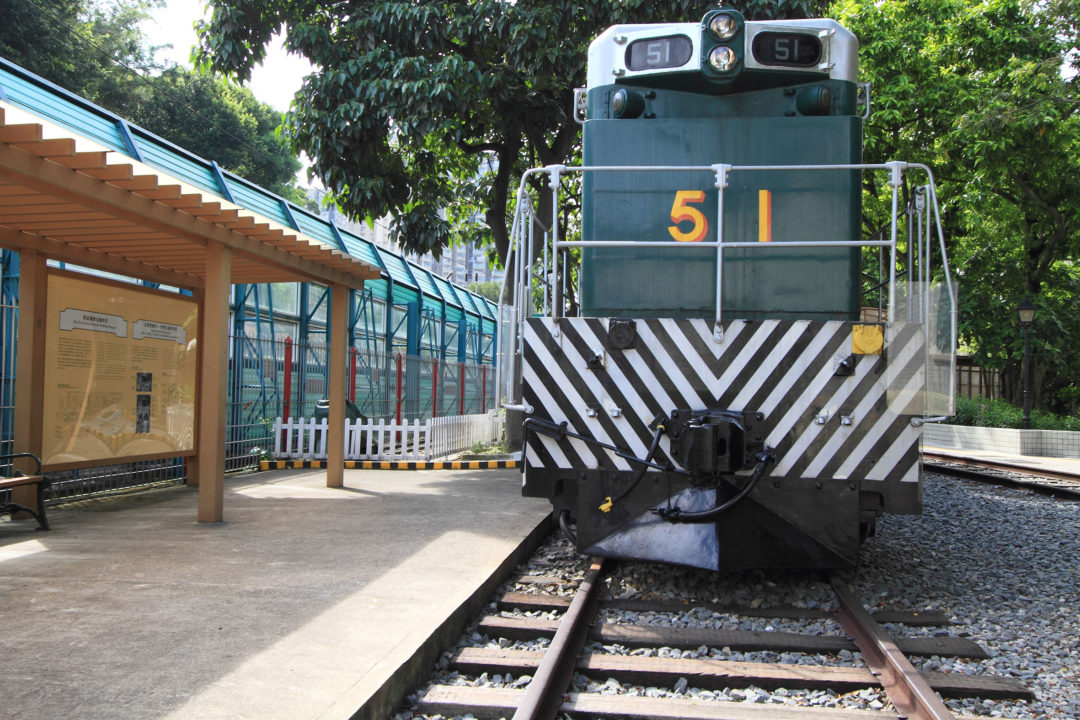 As you know, transportation services cannot be forgotten, and always be remembered. Maybe you also have experienced riding an old vehicle that was later enshrined in museum. However, for Hong Kong, the Railway Museum tourist object is home to old locomotives that once operated in Hong Kong. This museum has existed since December 20, 1986, and is located in the former site of the Old Tai Po Market Railway Station.
In addition, you also have the opportunity to see old carriages and locomotives that are still well preserved. This transportation includes the EMD G12 diesel locomotive and the first diesel-electric locomotive in Hong Kong. This diesel has been around since 1955 and earned the nickname Sir Alexander. Then, the name has taken from the name of the former governor of Hong Kong "Alexander Grantham. The museum located on On Fo Road, Tai Po, is not too difficult to access. You can use the MTR transportation and get off at Tai Po Market Station. Interestingly, you don't need to pay for an entrance ticket, or it's free to enter this historical museum.
1881 Heritage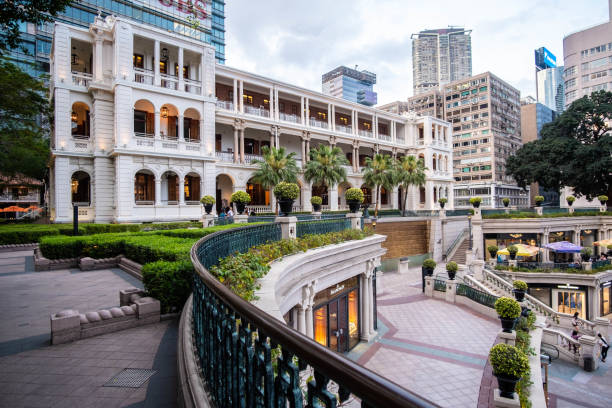 The popular tourist object 1881 Heritage is a historical tourist spot that used to function as the Marine Police Headquarters Complex. This old building, was founded in 1884 and located in Tsim Sha Tsui, Kowloon, Hong Kong. This place is known as one of the four oldest government buildings that are still standing strong today in Hong Kong.
Currently, 1881 Heritage has changed its function to become a historic tourist destination. Apart from that, in this place, tourists can also find shops selling world-brand fashion products. One place not to be missed at 1881 Heritage is the Time Ball Tower. This place has a very important role for ancient sailors. From 1885 to 1907, the Time Ball Tower served as a guide for sailors in Victoria Harbour. In addition, you can find tourist attractions Former Fire Station and Stable Blocks that are no less interesting. To get to this place, you can take the MTR and get off at Tsim Sha Tsui Station and continue walking towards Salisbury Road, YMCA until finally arriving at 1881 Heritage.
Stanley Market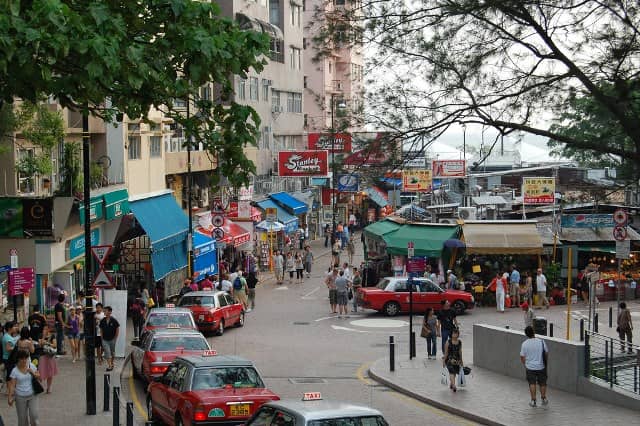 Your trip to Hong Kong will not be complete if you don't shop in this city. Therefore, we recommend a popular shopping place, namely Stanley Market, which is located on Stanley New Street. In this place, you will find various types of goods, ranging from clothing products, jewelry, accessories, souvenirs, and others. Not to forget, you can also taste various kinds of food in this place.
To go to this place, you can take the MTR and get off at Causeway Bay Station. Then, you just have to walk to Jardine's Bazaar and take Minibus 40. Or, you can take bus 973 from Canton Road to Tsim Sha Tsui. Enjoy the trip!
3. Conclusion
So, it was some brief information about Hong Kong tourist attractions that you can visit with your family, friends, or partner. For those of you who want to visit Hong Kong, our review above can be a guide for you. We hope that our review above will suit your taste. Then, make you interested in having a vacation to Hongkong. Happy holidays!