1. Overview of Sydney
If you hear the word Sydney Australia, you will imagine the beauty of the Sydney Harbor Bridge and the Opera House which are the icons of this city. This country is better known as the country of kangaroos because of the origin of this animal species in Australia. Sydney is a city that holds a lot of charm that attracts domestic and foreign tourists. City life and its amazing natural beauty, it's a shame if you can't visit it.
In addition, Sydney is one of the cities in Australia that attracts many tourists. Various exciting places can be explored when you visit there. In this city, you can taste various baked goods, explore the oldest wineries, and attend unique festivals and parades. Each destination offers the best vacation experience that you can't get in other cities. For that, let's follow the reviews below. Hopefully, you are interested in planning a vacation with your family. Welcome to our review!
2. An attractive icon in Australia
The opera house is a popular icon in Australia. This building is a world-popular tourist attraction and has been open since 1973, and this Australian icon has visited more than 65 million visitors. Then 80 thousand important events ever happened here. Then to celebrate the anniversary of the Opera House, several events were held, such as concerts, tours, exhibitions, and cakes. The Opera House is a work that reflects the ambition of the Australian people. As we know, Opera House is a work that reflects the ambition of the Australian people.
The strength of this Opera House lies in its architectural wealth. In 1956, the Government of New South Wales held an open competition to design workspaces, opera halls, and symphony concerts. Then, the government wanted to make Sydney a big city. The winner of that competition is an architect
from Denmark, Jørn Utzon. With his simple sketch, he managed to attract the attention of one of the judges, Eero Saarinen. that's a glimpse of popular tourist objects in the world.
Opera house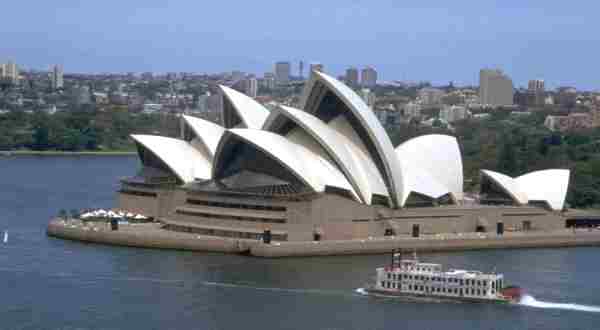 The first tourist attraction in Sydney is the Sydney Opera House. The Sydney Opera House is arguably one of the most famous icons in the City of Sydney and the world. This building shaped like a sea shell is a building for many cool events, such as exhibitions, theater shows, music performances, and many more. You can take a leisurely stroll outside while taking pictures and enjoying the city views. Or you can also eat the local cuisine at one of the restaurants nearby. Well, you must be interested in our review of the city of Sydney. Let's plan your vacation in this kangaroo country.
Sail to see dolphins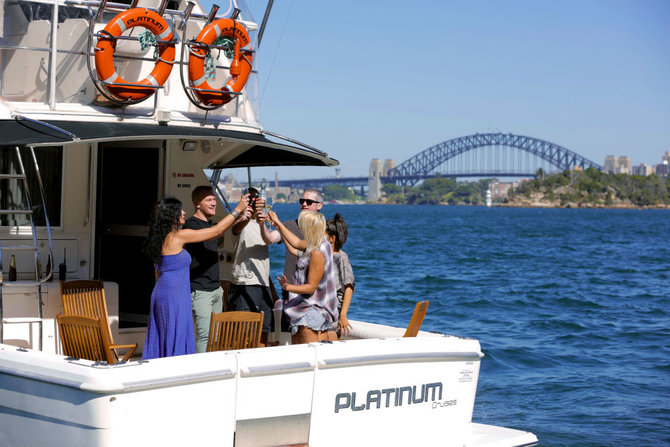 Exploring the ocean in Sydney is great fun. In this place, you can do various activities, such as fishing, sailing boats, and sailing to see dolphins. However, the best way to enjoy the beauty of the Harbor is by taking a cruise. By sailing, you can pass some of the city's landmarks, such as the Sydney Harbor Bridge and the Opera House, and this will be an unforgettable experience. While walking along the sea and river, you can enjoy the beauty of the city's fountains which are so beautiful.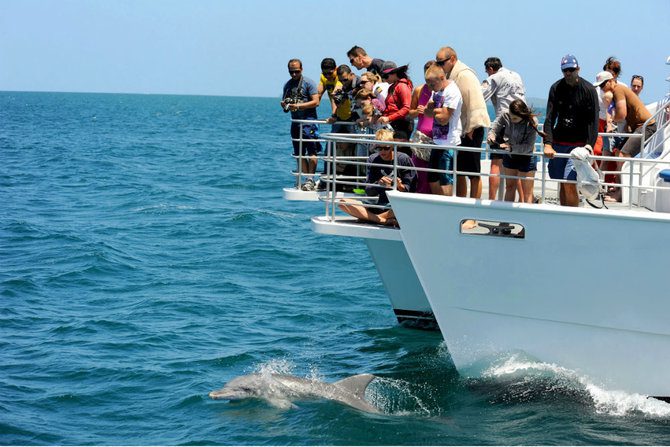 After that, it's onward to Port Stephens, next you can see the dolphins. From the cruise ship, you can feed the dolphins and see their beautiful attractions emerge from the water. This place is home to 150 dolphins that will greet you on arrival. That way, your trip to the sea will be pleasant and memorable.
Bondi Beach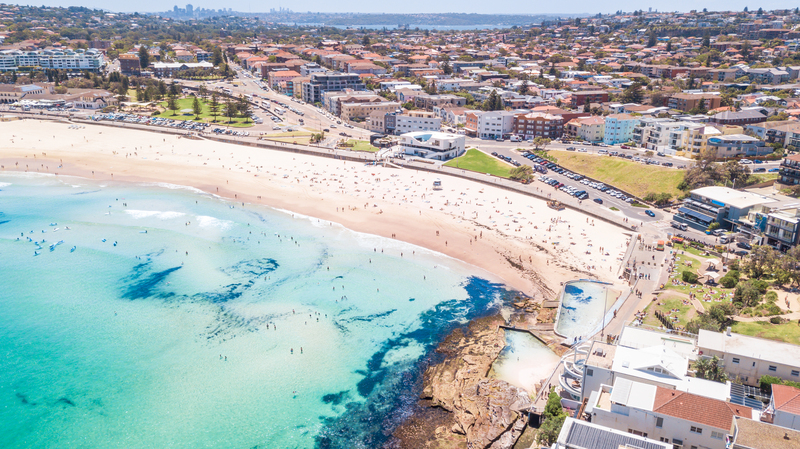 Vacationing with your family on the beach can make the atmosphere warmer. You can take them swimming, playing in the sand, and running on the sand. Therefore, if you are on Sydney Beach and Bondi Beach, you will enjoy the atmosphere of white sand beaches and play with the waves. Australia is known for its cool beaches which are perfect for surfing. In Sydney, one that you can find is Bondi Beach. The waves on this beach are perfect for those of you who like surfing. Apart from that, there is also the Bondi Icebergs Pool, a famous saltwater swimming pool and one of the landmarks in Bondi. Therefore, if you go to Sydney, don't forget to bring your family to visit this place. This beach is very popular in Sydney. Many local and foreign tourists visit this amazing tourist attraction.
Sydney harbor bridge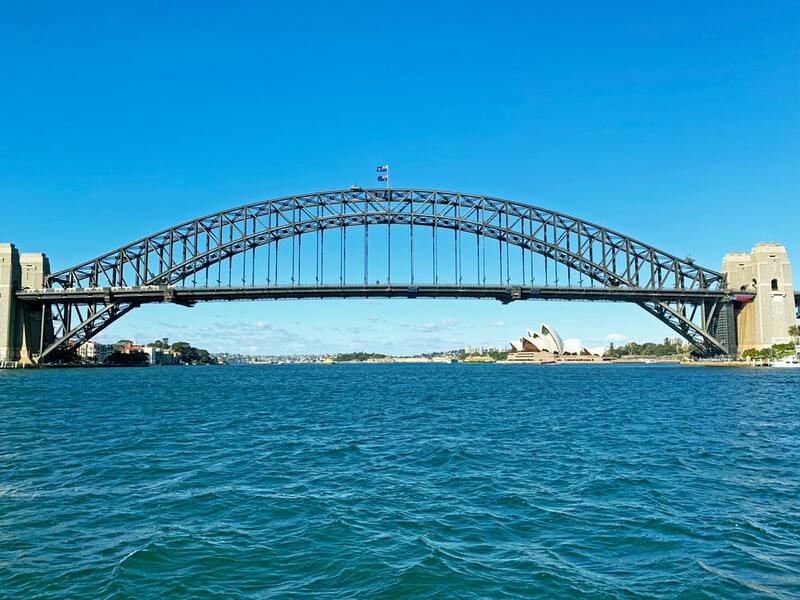 This one tourist object place is still about the sea. This amazing tourist object in Sydney is the Sydney Harbor Bridge. This bridge can not only be admired from afar but you can also climb to the top because there is a special path that has been provided for visitors so they can reach the top safely. Furthermore, from above you can see the beautiful and enchanting Sydney Harbor. We hope, if you visit Sydney, don't forget to enjoy this beautiful view from the top of the bridge. Hopefully, our review can make you interested in coming to Sydney.
Taronga zoo Sydney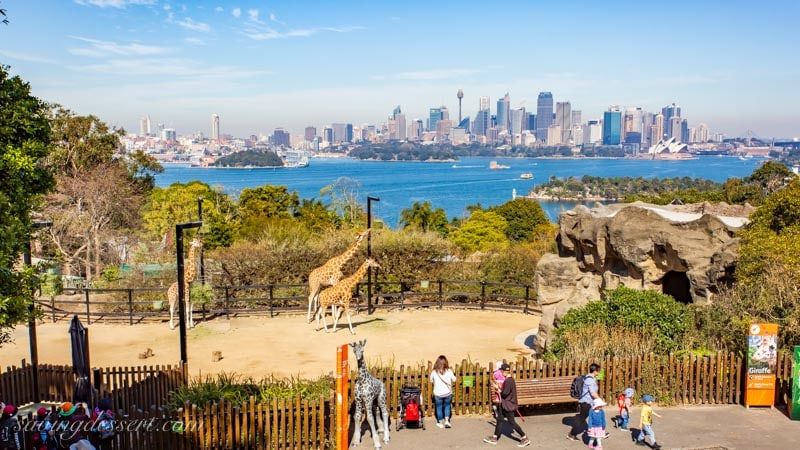 This Tourist attraction in Sydney that is suitable for families is Taronga Zoo Sydney. This non-profit zoo is home to more than 4,000 animals, from cute koalas to giraffes. In addition, this zoo is also strategically located and gives you a cool view of Sydney Harbor. Many local and foreign visitors relax to enjoy their holidays with their families. This moment can make them even closer together with their families. In addition, they also introduced one by one the animals in this place. It's really fun and memorable.
Sea Life Sydney Aquarium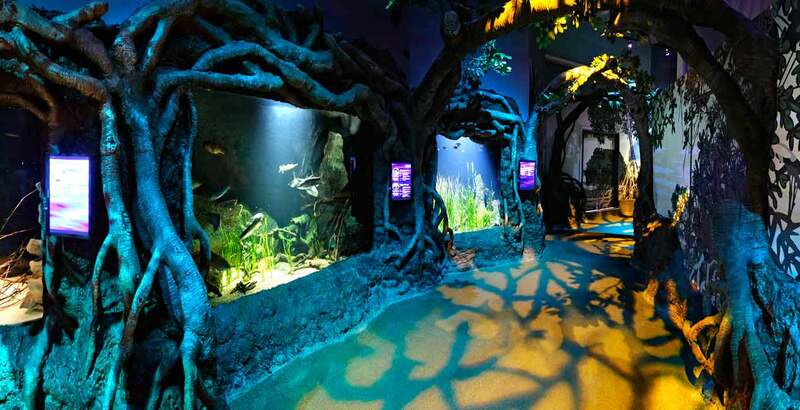 This attractive tourist spot in Sydney is SEA LIFE Sydney Aquarium. For you to know, one of the main attractions of SEA LIFE Sydney Aquarium is that you can swim with sharks without iron cages. Unlike swimming with sharks in the open sea, here, you can immediately meet various types of sharks in one pool. Apart from that, you will also get to know other marine animals that you have never seen. To prove it, you can visit Sydney and come to this place. Hope you have fun.
Luna Park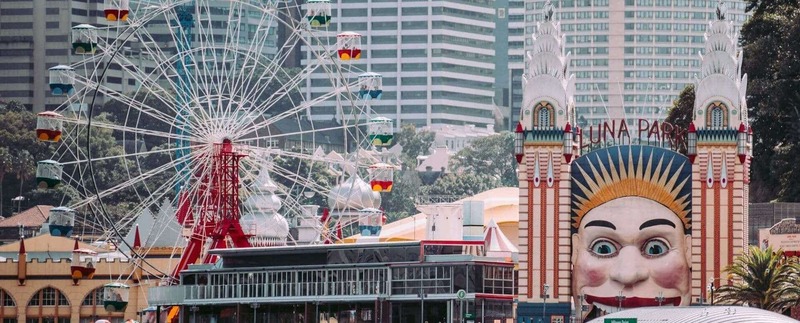 We are still reviewing attractive tourist attractions for families. This one tourist spot in Sydney is Luna Park. This place is suitable for family tourism and fun children's tours. So during your vacation, you can enjoy Going to Luna Park. This popular tourist attraction in Sydney is an open-air playground. Then has plenty of rides for all family members like the challenging roller coaster to the relaxing Ferris wheel.
As you know, Sydney, the capital city of New South Wales, is one of the most attractive cities in the world. In addition, this city is included iconic landmarks such as the Sydney opera house and Harbor Bridge. So immediately arrange your vacation to Sydney to visit beautiful and fun places with your family.
Hunter Valley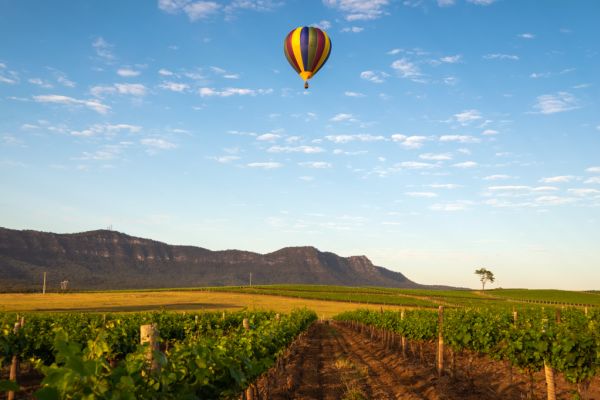 If you want to vacation to hunter valley tourism place, it only takes about two hours to drive to the Hunter Valley in New South Wales from Sydney. The Hunter Valley is Australia's oldest wine-growing region. In this place, you will find more than 150 world-class wineries. You can also take a wine-tasting class or even try a variety of wines at the cellar door. To see the vineyard as a whole, you can ride a hot air balloon. In this way, your vacation will be pleasant and memorable.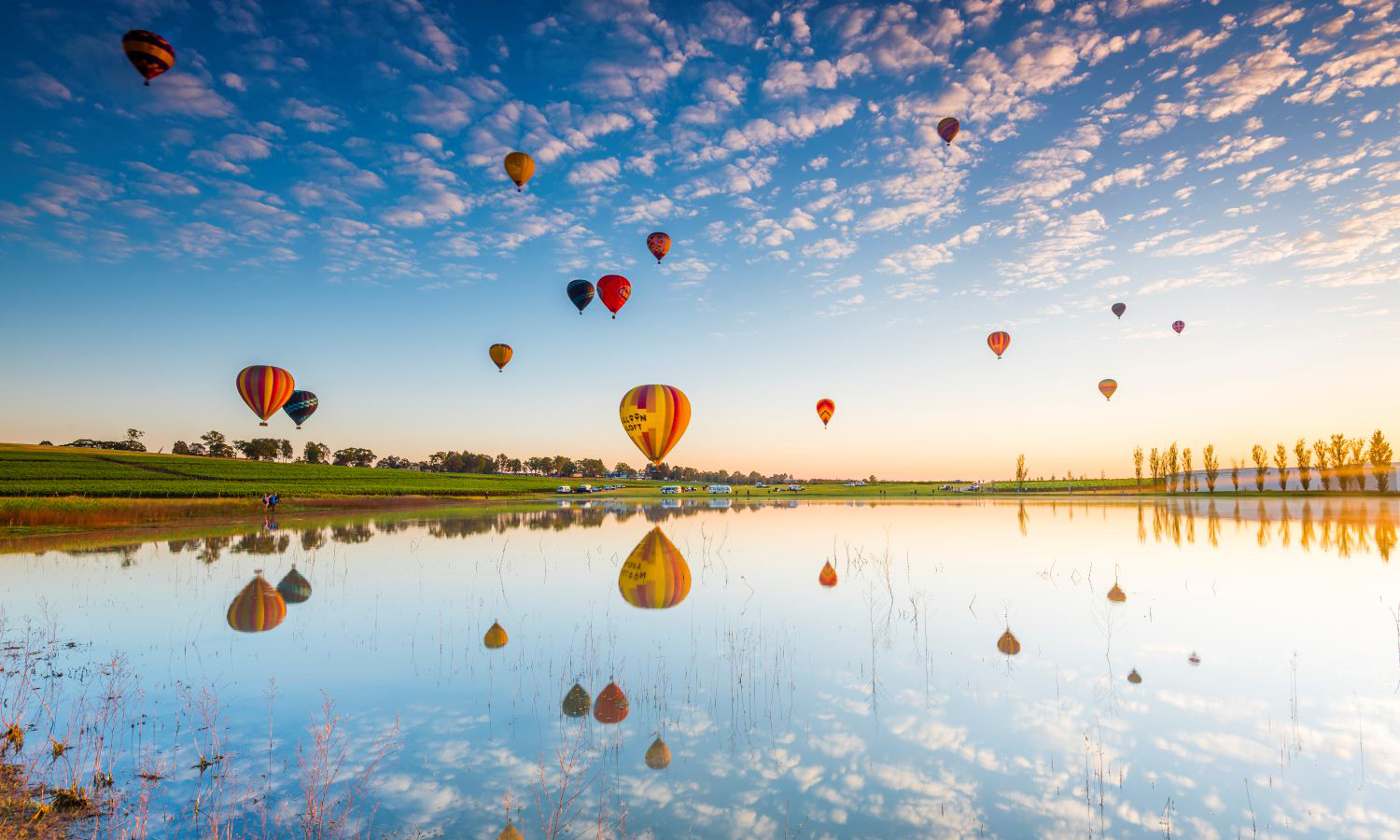 The Hunter Valley is also known for its fine dining, culinary schools, galleries, health spa retreats, and golf courses. You can stay in a boutique hotel and enjoy meals at the historic city's finest restaurants, such as Pokolbin, Wollombi, Broke, Lovedale, and Maitland.
In addition, throughout the year, various festivals and celebrations are often held in the Hunter Valley. Then, you can also browse colorful flowers at the Festival of the Flowers in September or follow the Sculpture in the Vineyard's art trail in November. Well, now you already know the most beautiful time for your vacation. Happy holidays!
Manley Beach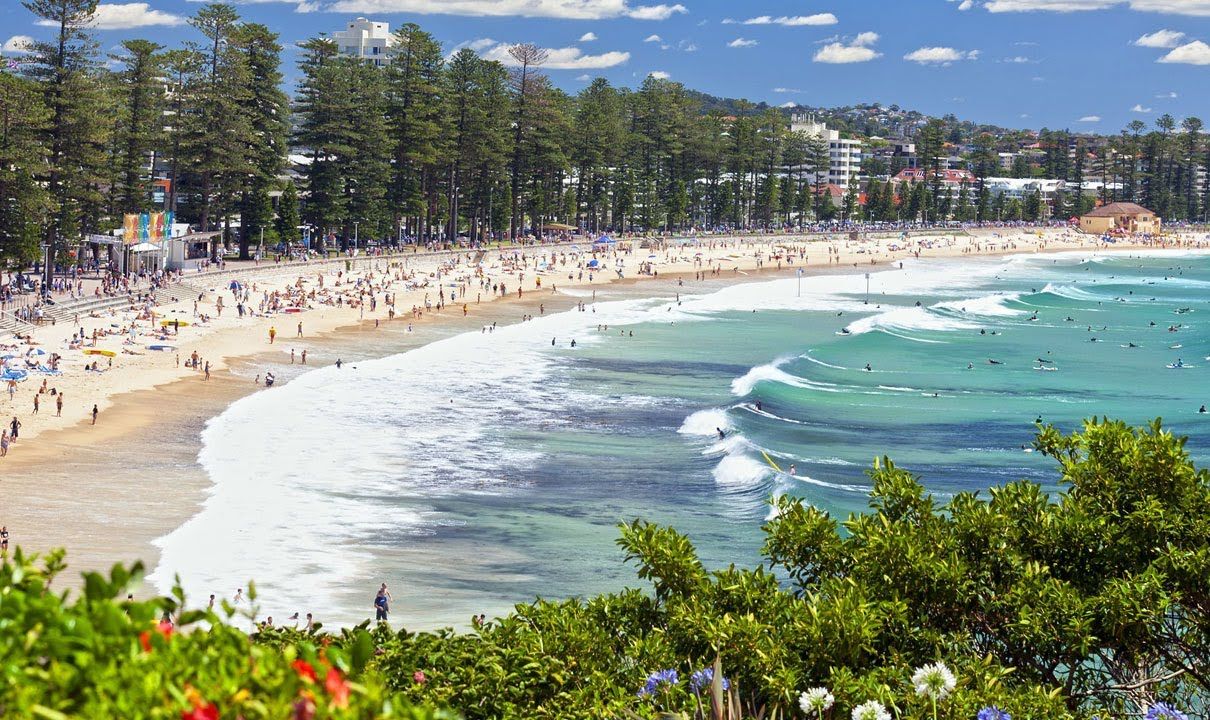 The beach object is the most favored by foreign tourists. On the beach, you get lots of activities like serving, swimming and sailing. Therefore, Australians like to play on Manly Beach. However, before you can visit the Koala national park for Dennis Manly is located in a seaside suburb just north of Sydney, in the state of New South Wales, Australia. This place is approximately 17 kilometers northeast of Sydney's central business district.
It has a longstanding reputation as a tourist destination, due to its attractive location on the Pacific Ocean and easy accessibility by ferry. Manly Beach was named by Captain Arthur Phillip for the Indigenous people who lived there. They are an indigenous Australian tribe, namely the Aboriginal fishing tribe in Manly. Manly is most famous in Australia for its beautiful beaches. Manly has a long stretch of white sand by the sea, which stretches from Queenscliff through North Steyne to South Steyne. There are also a number of beaches on the harbor side of the peninsula. As you can see in the image above, the Norfolk Island pine tree is a symbol of Manly. Then, a central feature of the sea and harbor coast.
Blue Mountains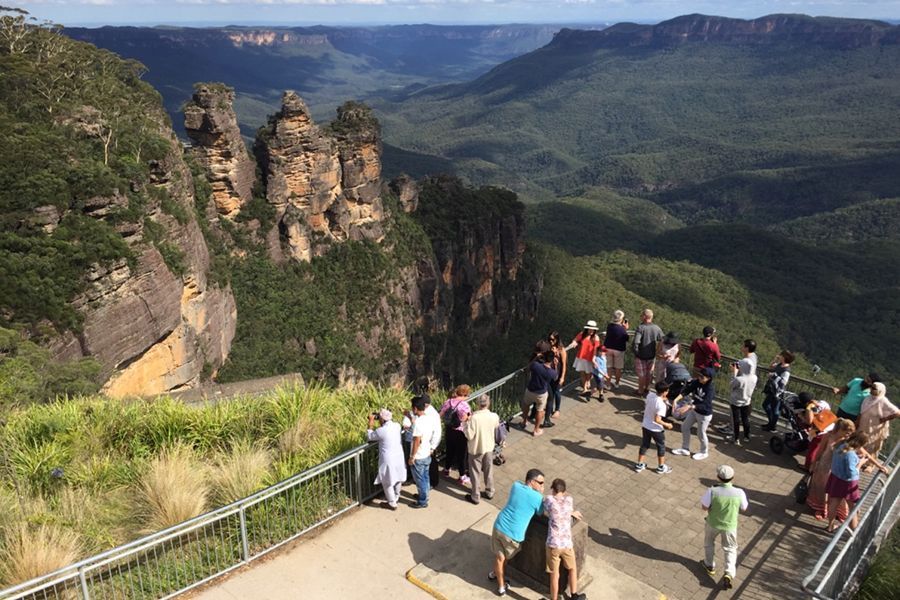 This one tourist object is famous for its luxurious lodging area amid green nature. There is one impressive symbol that is in the Blue Mountains. The Symbols include the Three Sisters, a dramatic rock formation at Echo Point, Katoomba. When you stay in the Blue Mountains area, you can find Wollemi Pine, the oldest plant in the world. Then, the Greater Blue Mountains National Park was registered as a World Heritage in 2000.
If you are on holiday in Australia, visit Jenolan Caves, and you can find extraordinary caves in Australia. The cave consists of a maze of stalactite-studded limestone cliffs carved by an underground river. This place looks more attractive and is a popular tourist destination for foreign tourists.
Jervis Bay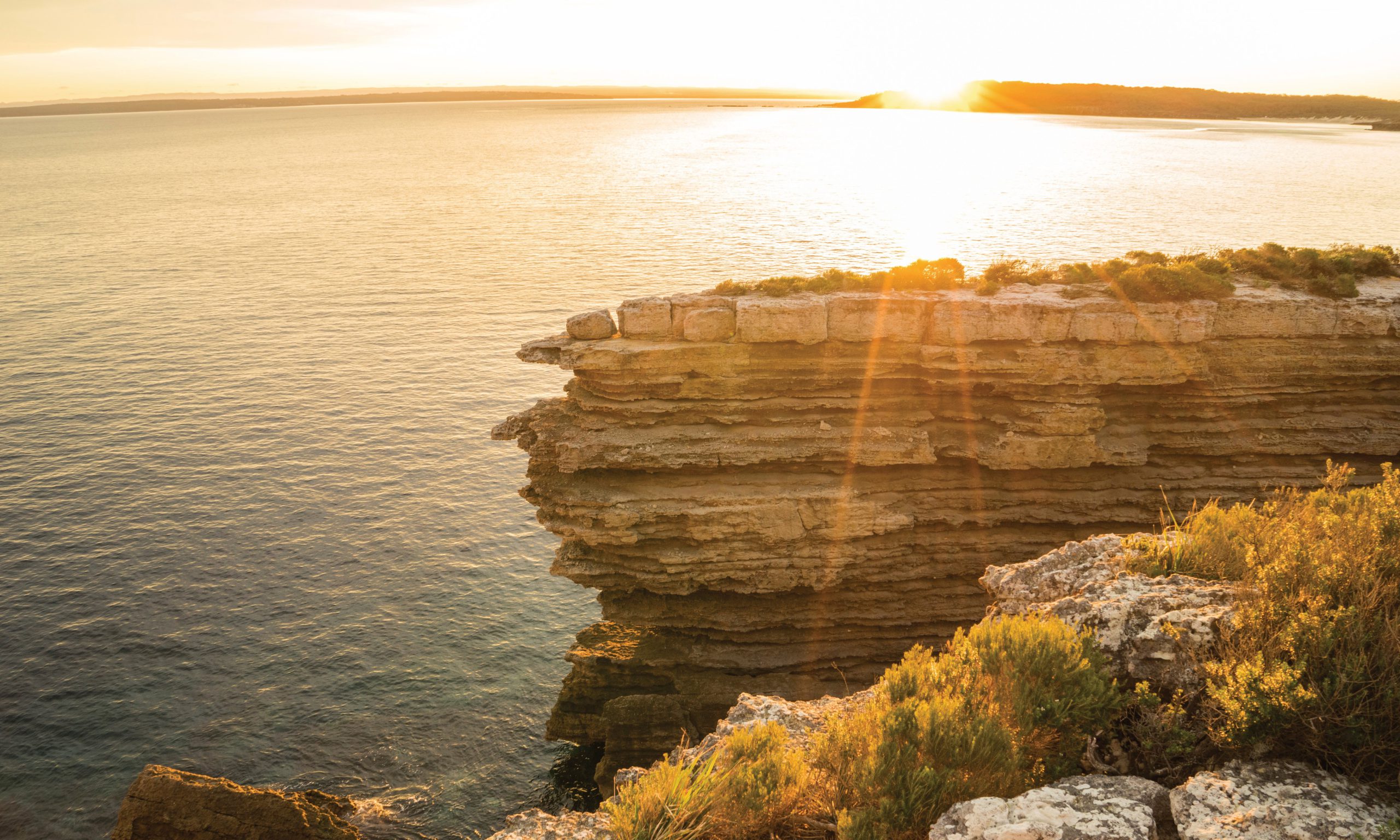 If you want to visit some of the most beautiful beaches in Australia, don't forget Jervis Bay. With the charm of fine-textured sand and clear turquoise waters, Jervis Bay offers a sea beauty that you can hardly find anywhere else. Jervis Bay itself is in the Shoalhaven area, New South Wales. It is about three hours away by car from Sydney. Apart from that, you can also visit this place by train.
Besides that, you can visit the best beaches in this place, such as Hyams Beach, a beach that was named by the Guinness Book of World Records as the whitest sand beach in the world. Enjoy your holiday.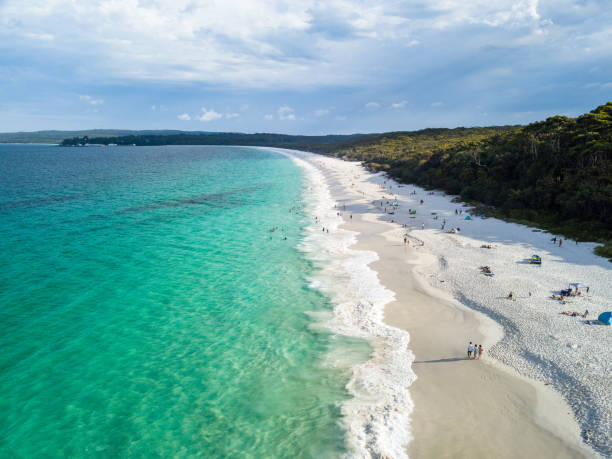 If you want to find the whitest sand beach in the world, immediately schedule a vacation to Jervis Bay, Australia. Jervis Bay Beach on the south coast of New South Wales is one of the safest and most beautiful tourist beach attractions in the world. At Jervis Bay, you will find coastal landscapes, seas, wilderness, bushwalks, cycling areas, camping sites, indigenous culture, to extraordinary maritime heritage.
The main town in Jervis Bay is Huskisson. There, you can take dolphin viewing, fishing, and sailing excursions. You can also scuba dive, kayak, or stand-up paddle boarding. Wow, it's really fun to vacation in this place. Come on, make plans to come to this place!
Port Stephens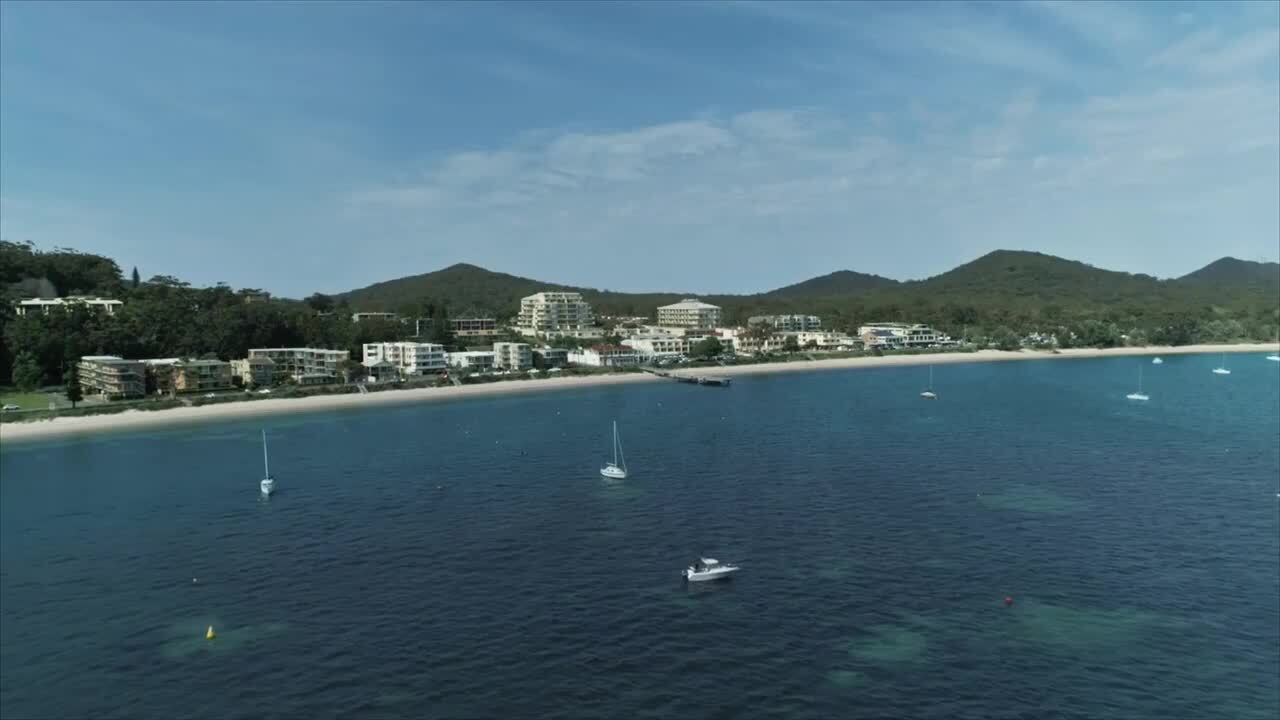 Tourist attraction Port Stephens is a large natural harbor in the Hunter Region, New South Wales. Port Stephens has 26 golden sand beaches, a bay that is twice the size of Sydney Harbour, and a mountainous peninsula surrounded by rainforests. In this place, you can swim with dolphins, surf, and snorkel, or explore nature in world-class national parks. Next, drive to Nelson Head Lighthouse or walk along the coast to the top of Tomaree Headland for spectacular views of Port Stephens and the surrounding islands.
Apart from the four destinations above, you must visit the beautiful Trowedhed Harold Park. In this place, you can sample restaurants serving fresh seafood, Brazillian Tapas, and Gelato Messina. After that, you can stop by Chippendale, one of Sydney's most prominent creative districts. Then, you can head to Kensington Street to find restaurants with an Asian flavor. If you want to continue your culinary tour, then stop at Rosebery. In this place, you will find the restaurant of the famous Three Blue Ducks team. But if you want to know the original Neopolitan pizza house in Sydney, you can visit Da Mario Pizzeria.
After you're tired of sightseeing, relax in the hangouts around The Grounds of Alexandria which is a meeting place for locals and out-of-towners on the weekends. That way, your tour will make you even more amazed by the beauty of Australia.
Blue Mountains cable car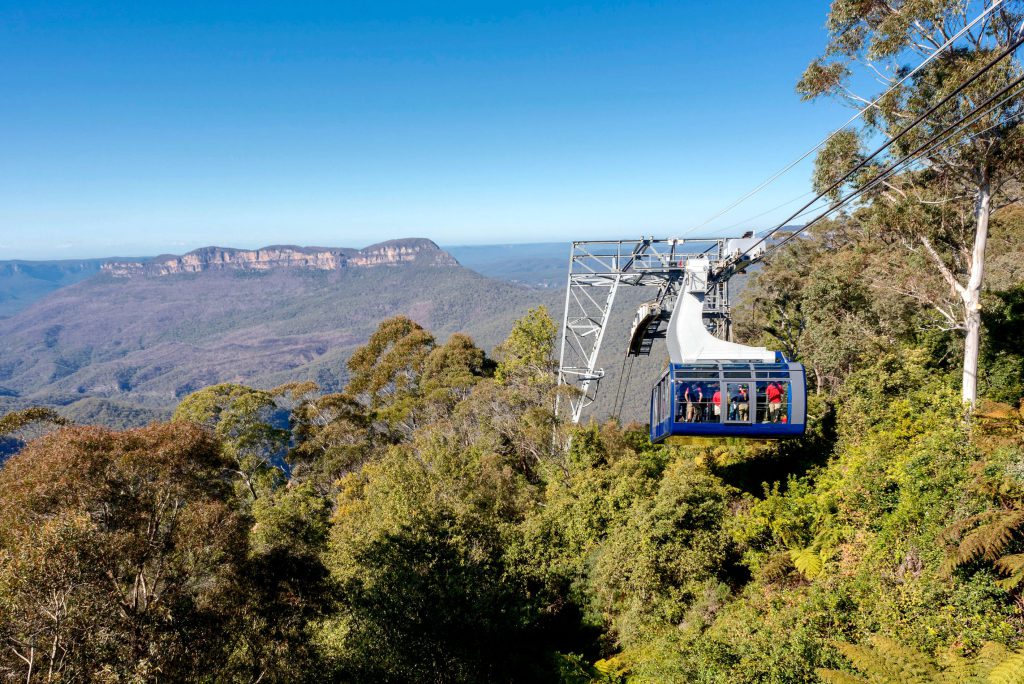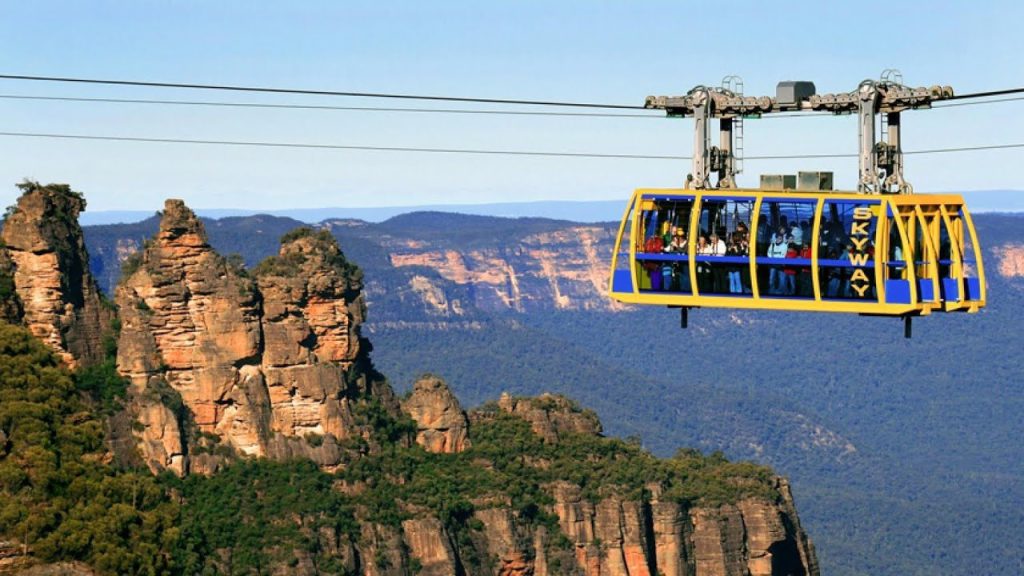 This popular and beautiful tourist object is nicknamed Sydney's Backyard. The Blue Mountains National Park is registered in the UNESCO World Heritage. There you can enjoy views of the wilderness under the blue mist of eucalyptus oil evaporating in the air. Not only that but when you ride the Scenic World cable car, in this place you can see the beautiful rows of Three Sisters rocks from above.
Next, you can try exploring hiking trails in the rainforest, or take a walk in the Blue Mountains Botanic Garden on Mount Tomah which is the highest botanical garden in the Southern Hemisphere. However, if you want to relax, you can spend the day walking around the village, stopping at a cake shop, and eating your meal while looking at the mountain views. That way, your trip is really exciting.
Sydney Wildlife World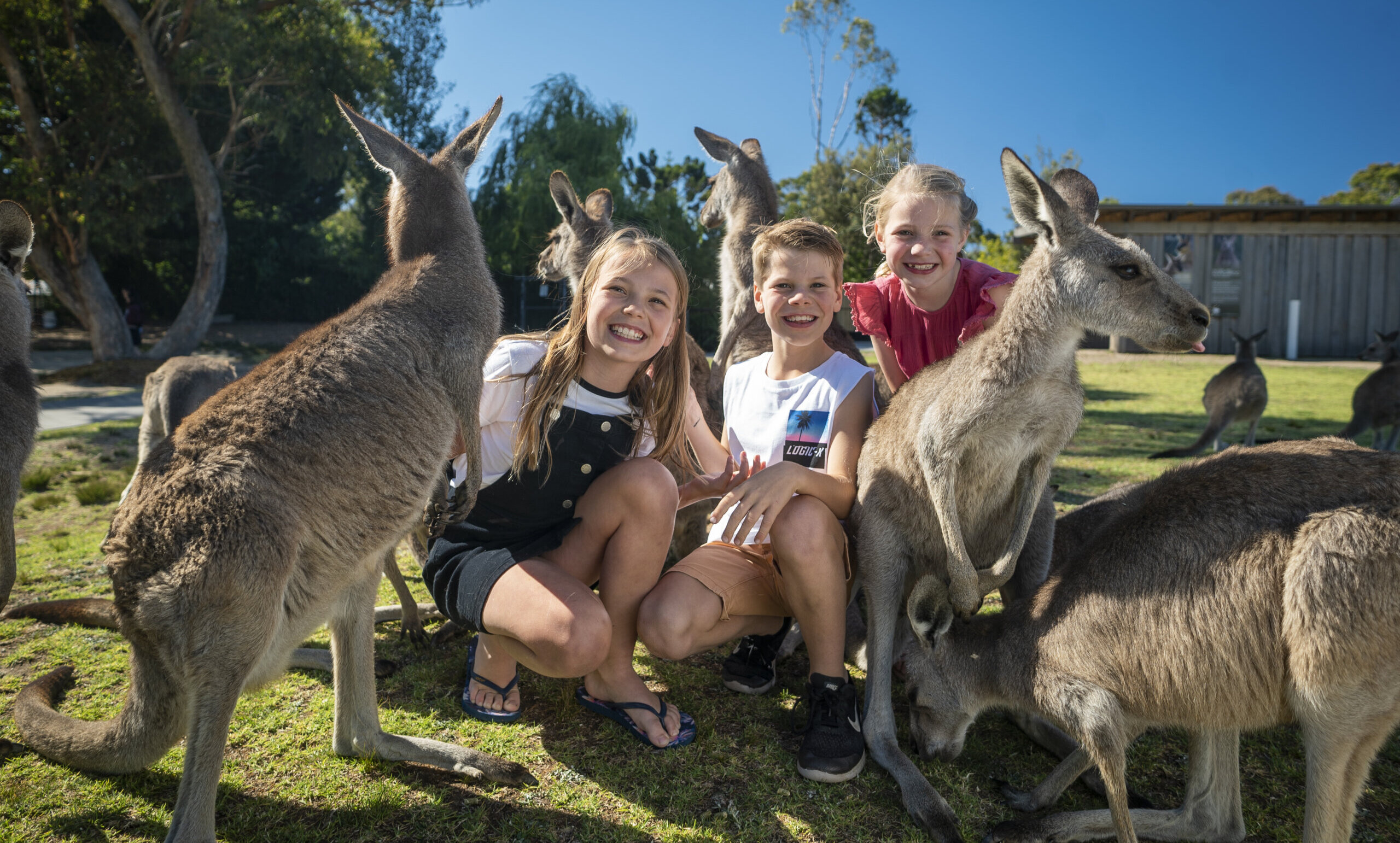 The most popular tourist object in Australia is playing with kangaroos. To find this, you can visit the popular tourist attractions in Australia 2019, namely Sydney Wildlife World. In this place, you can see kangaroos and play with them. However, you have to be careful too with these animals because these animals can injure you. Therefore, you should follow the directions given by the zoo supervisor. Even so, you can still interact and take pictures with them by paying an additional fee. The entry ticket is expensive. You will be charged $20 for children and $35 for adults. Because of its location in the city center, all prices and facilities are fixed. Hopefully, this one tourist object can make you memorable and return to Sydney Wildlife World.
3. Conclusion
Australia is one of the most wonderful tourist objects in the world with a variety of tourist destinations to choose from. Therefore, we recommend this country as one of the tourist attractions in the world that you can visit. Furthermore, you can choose one or even several unique and attractive tourist destinations. For that, plan your vacation and choose the right tourist destination. So you can enjoy your holiday in Amsterdam.