Foodntravelling.com – Do you want to explore South Korea but don't know what to do there? You don't need to be confused by this because you can enjoy the days in South Korea in a different way than before. If you want to visit Korea to have fun come to the festivals, yearly, even monthly held in this country. In addition, you can feel an amazing atmosphere as well as learn about every culture they display in every festival they organize. Here is a discussion of the 10 Best Festivals and Events You Must Participate in South Korea. Let's discuss!
Boryeong Mud Festival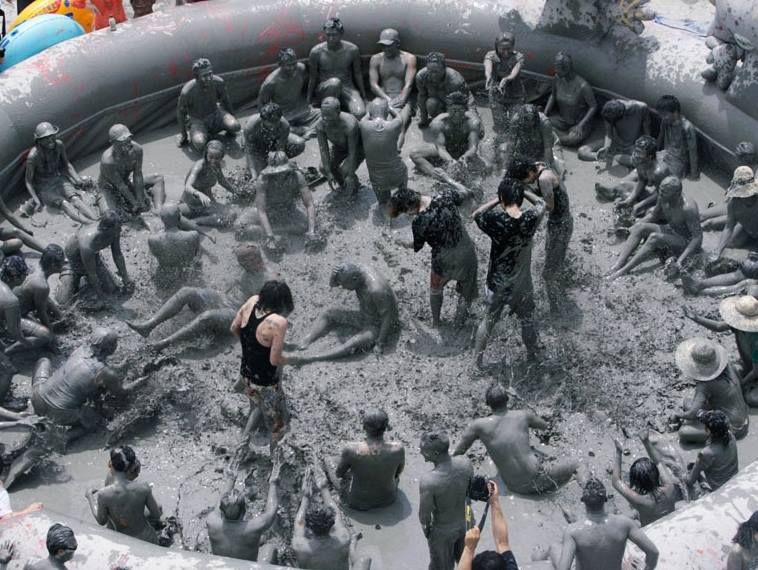 The first festivals and events in South Korea were the Boryeong Mud Festival. This annual festival which is held on the coast of Boryeong has been well-known to foreign countries. This festival features the activities of people partying in mud which they believe has many minerals that are good for health stored in the mud on the coast of Boryeong. This festival is usually held on July 18-27. Many Korean people and foreign tourists participated in the excitement of this festival.
The main activities in this festival are folk games played on mud, wrestling, and other interesting things related to mud. You can be one of the participants who enliven this Boryeong festival. After you finish participating in this festival you can also buy souvenirs in the form of cosmetics made from mud there. So, that you have a memento of having participated in this great festival.
1 of 10
Jeju Fire Festival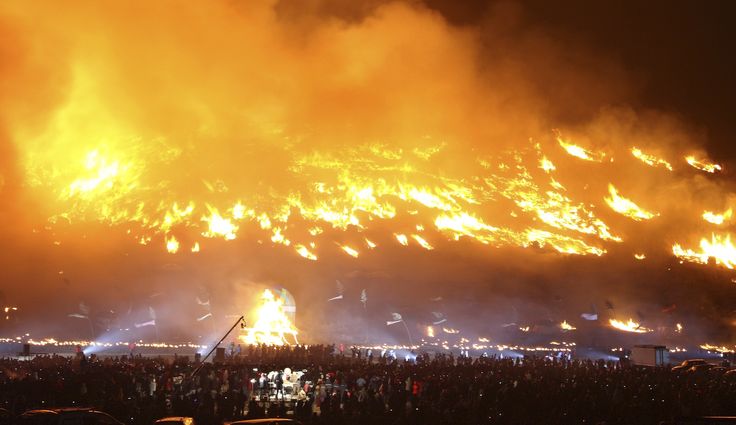 The best annual festival held by South Korea is the Jeju Fire Festival. This festival is held every late February to early March according to the traditional background and harvest date on Jeju Island. This festival has been held since ancient times until now. The purpose of this festival is to give new hope so that the next seed planting will be more successful than before. As well as to repel pests attached to plants.
Therefore, this festival has the main activity of burning the remaining fields that have been harvested. So that it can be replanted at a later date. If you take part in this festival you will be presented with burning fields in Jeju accompanied by traditional dances. With that also they represent hope for the next harvest. At the end of the event, you will be amazed by the fireworks that make the Jeju island sky very beautiful.
2 of 10
Jinju Namgang Lampion Festival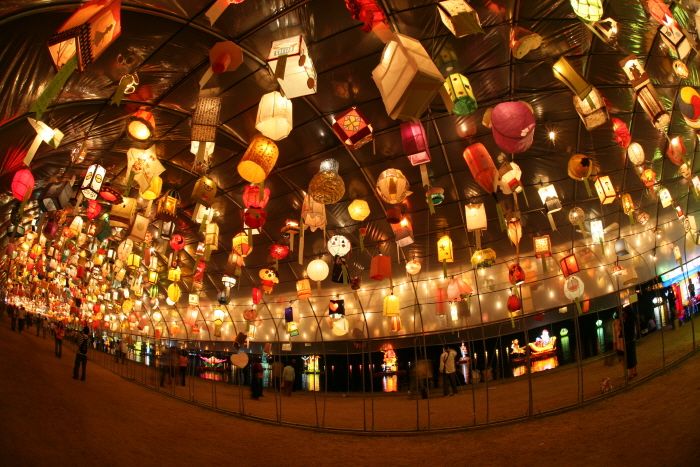 The next festivals and events in South Korea are the Jinju Namgang Lantern Festival. The biggest lantern festival in Jinju City or to be precise along the Namgang river. This festival is held annually from October 1-14. The festival, which has been held for a long time, is used to commemorate the history of Korea's battle against Japan in the Middle Ages. The history of South Korea is the background of why this festival was created. Here you can find many lanterns that will amaze you because the shapes of these lanterns are very strange and creative.
Many of these lanterns are shaped similar to some Korean artists, there are also those who make the shape of the lanterns into animals with human-like shapes. And there are also those who shape these lanterns into temples in Korea and other complex forms. You can find these lanterns along the road around the Namgang river. In addition to the lantern exhibition, you can also participate in this event by writing down your wishes and then sending your letter along with the lanterns that have been provided to be swept away by the current of the Namgang river.
3 of 10
Seoul Lantern Festival
If you are not satisfied with the lantern festival in Jinju, you can join the Seoul Lantern Festival in early November. This two-week festival features unique lanterns. And of course creative with large size lanterns that will add to the beauty of this festival. The Seoul Lantern Festival is held along the Cheonggycheon river located in the city of Seoul. Which will make your night in this busy city quieter. This annual festival is free of charge. If you have creativity in making lanterns, you can also enter the competition held there. You must visit this festival to see various South Korean cultures that you can enjoy through the Lantern exhibition along the Cheonggycheon river.
4 of 10
Hwacheon Sancheoneo Ice Festival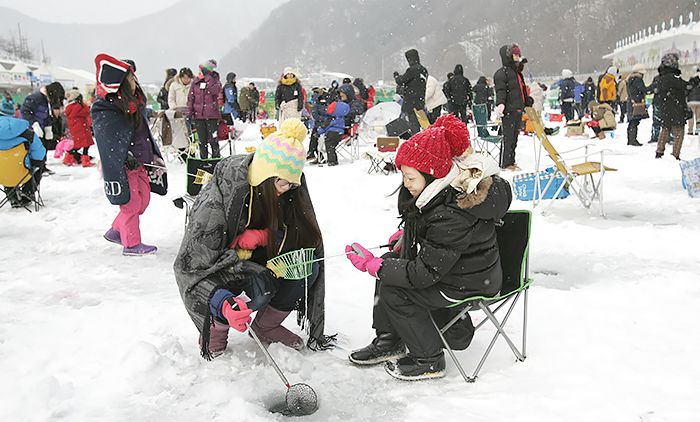 The next festivals and events in South Korea are the Hwacheon Sancheoneo Ice Festival. This festival will take you to enjoy the winter in South Korea. The festival held in Hwacheon city will make your winter tour in Korea not wasted. This ice festival is held on January 5-27 every year and between those days you will do activities that you have never done before. You can take part in a fishing competition in a frozen river.
In addition, the river from the stream of Mount Sancheoneo holds an abundance of fish such as trout which you can fish if you are lucky to get one. In addition, you can also take part in traditional ice-related games such as slides. At each of these festivals, you will be presented with an exhibition of ice sculptures carved by famous artists in South Korea.
5 of 10
Pyeongchang Trout Festival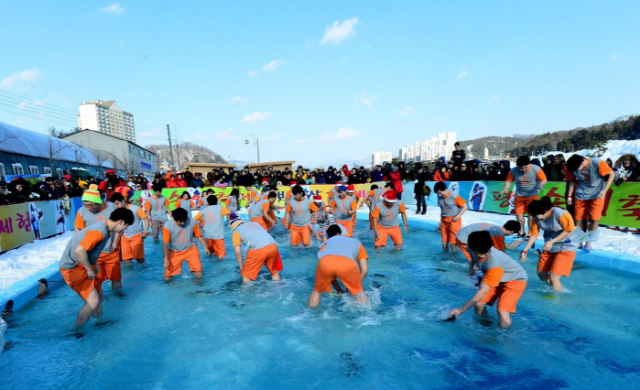 The winter festival will never let you down. This time's festival which is held in Pyeongchang will make you especially anglers feel at home for a long time at this festival. That's right, the festival is held from mid-December to mid-February. The main activity of this festival is fishing in the frozen river. Fishing for trout in each of the holes provided at the event. And will make your winter vacation even more enjoyable. If you bring your family, they can also go ice skating, play in the playground, and do many other activities. When you manage to catch fish, you can cook fish in a restaurant near the fishing area.
6 of 10
Jinhae Gunghaje Festival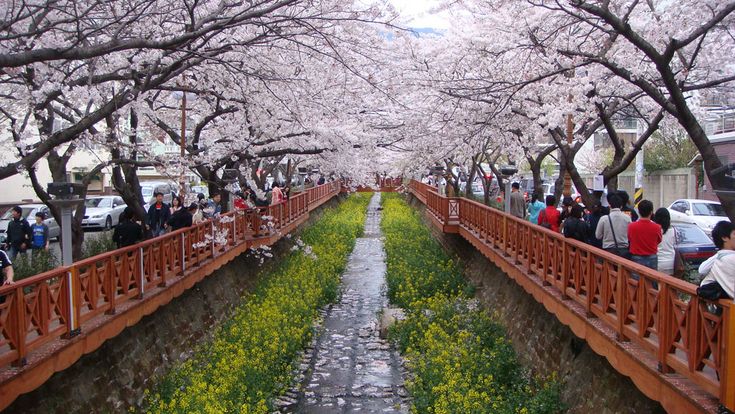 The next festivals and events in South Korea are the Jinhae Gunghaje Festival. Jinhae Gunghaje Festival is held in early April when the cherry blossoms in this city are in full bloom. The festival is held for ten consecutive days. For those of you who like photos with a natural pink background, you can visit this place when spring arrives. In addition to taking pictures, you can also enjoy the military band festival presented by the navy. The beauty of Jinhae city which is used as a naval base will welcome you if you visit at the right time, but if not on this festival day you cannot enter this restricted area. Make sure you're on the right day to visit this festival.
7 of 10
Damyang Bamboo Festival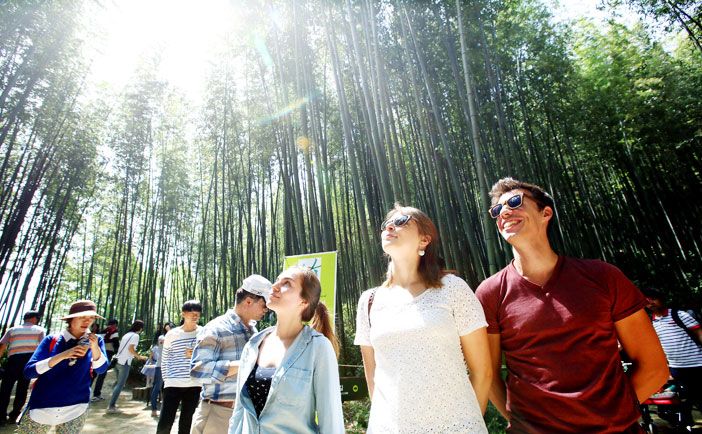 The Damyang Bamboo Festival which is held annually from May 1-6 will take you far back in time when everyone still used wood and bamboo for their daily activities. The festival will start with a walk to the Damyang bamboo forest which has fresh air and serenity in it. Then after a walk in the Damyang forest, you will be taught how to make handicrafts from bamboo such as making household utensils from bamboo, making weapons from bamboo and the most fun is eating food made from bamboo shoots. In addition, you will also be given a drink that comes from the water contained in the bamboo. Calm down, this water is safe and even healthier than the water you drink every day.
8 of 10
Andong Mask Dance Festival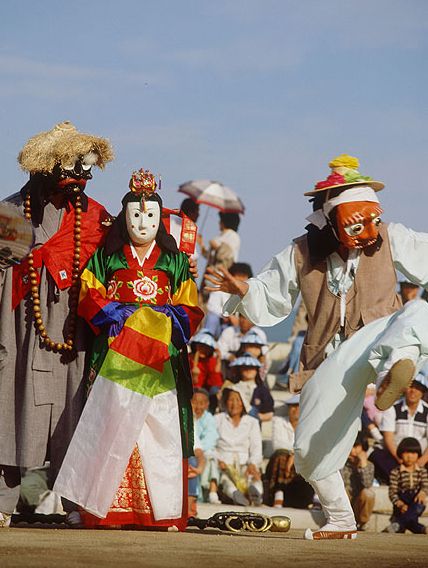 The next festivals and events in South Korea are the Andong Mask Dance Festival. The mask dance festival is the main dish in this Andong Mask Dance festival. The festival which was held from September 27 to October 10 in the Andong Area, Hahoe Village showcases the various cultures that South Korea has. In a festival of this magnitude, you can find various activities that can add to your insight into the world of Andong mask dance. For that, here you will learn how to make masks guided by skilled artists. Which already has big names in the world who also participate in this festival. Apart from learning mask dance and mask making, you can also see exhibitions of mask art from around the world. So, don't miss to watch a festival of this magnitude.
9 of 10
Jeonju Hanji Culture Festival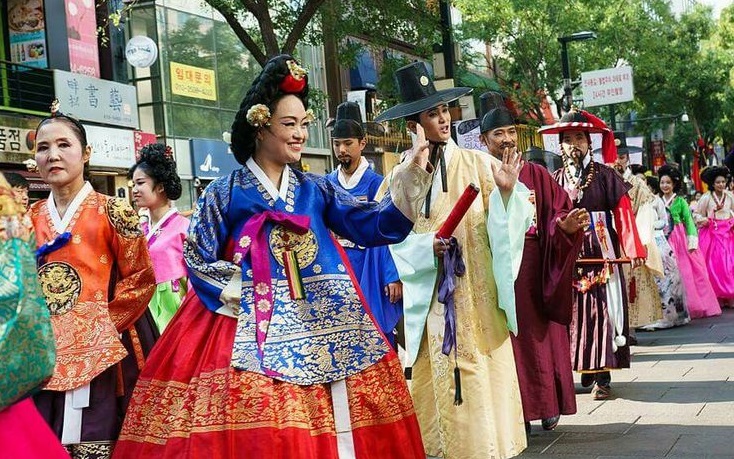 The last festivals and events in South Korea are the Jeonju Hanji Culture Festival. If you have visited the lantern festival here, you will be taught how to make these lanterns using Hanji paper. Hanji paper is a traditional South Korean paper. This paper is different from other papers, it is made from the mulberry fruit grown in Jeonju. The Jeonju Hanji Culture Festival will welcome you with a rural atmosphere that is still beautiful, the people there will warmly welcome you.
You will find uniqueness when you are welcomed in this village. Because in this village the houses still use traditional Korean houses that will amaze you. After being greeted you will enter the activity where you will learn the traditional South Korean paper art. With this, it becomes a symbol of pride for South Korea. The festival is held from May 5 to May 8. During those three days, you can get a lot of benefits from the Jeonju Hanji Culture festival.
10 of 10
Thus the discussion of the 10 Best Festivals and Events That You Should Participate in South Korea. South Korea is a very unique country in terms of festivals and culture. In addition, it is highly guarded against the noble cultural values left by the ancestors of this country. Therefore, when you visit South Korea, it is not in vain to take part in the above festivals and events. Hopefully, with the above discussion, you can note the schedule of the festivals that you will participate in and explore in South Korea. Happy traveling!