1. Overview of Monaco country
An attractive tourist trip is to the European Continent. You can see a lot of uniqueness in this country, such as historical heritage, beautiful nature, and culture. One of the countries we are reviewing today is Monaco. As you know, this tiny country has a lot of uniqueness. Not only the flag is the same as Indonesia, but there are many other things.
Monaco is a small country and a beautiful tourist object on the European continent. But in this city, there are many luxury goods such as houses and cars. Most people think Monaco is a part of France where the F1 car race is held in Monte Carlo. Even though Monaco has a variety of uniqueness. Then, Monaco is a country that is in the south of France. Its northern, western, and eastern boundaries are France with the city of Nice being the closest (13 km). Then in the south, directly adjacent to the Mediterranean Sea. Therefore, residents of Monaco always fill their holidays with a trip to France. For this reason, we would like to review some of the Monaco tourist objects you can visit. For that, let's follow our review!
2. The smallest and most prosperous country
Monaco is called the second smallest (after the Vatican) and most populous country in the world. By having an area that is not large but the population is around 38 thousand people. In addition, Monaco is known as a prosperous country.
That is because Monaco has a very low-income tax rate and corporate tax. So it's no wonder if many rich people in the world have houses there and build magnificent villas. So don't be surprised if you see lots of luxury cars passing by and parked on the side of the road in Monaco. Call it like Porsche, Bentley, Ferrari, and Rolls Royce.
For your information, the Moncao state enforces low tax payment rules, so even billionaires are very happy spending money in Monaco. That is one of the economic incomes of the people there. Then Monaco residents have the highest per capita income in the world which is an average of USD 30,000. Wow! you are definitely interested in coming to this city and enjoying the facilities in this country. Happy holidays, hope you have a pleasant trip.
3. Tourism object as an icon
Monaco does not have any natural resources. Therefore, they build tourism to bring in lots of tourists and money. This has been done since the century in 1893 by opening a casino in Monte Carlo. There are only three major areas in Monaco, namely Monaco-Ville, Monte Carlo, and La Condamine. For your information, Monaco-Ville is an old city area known as The Rock and there is Le Palais des Princes de Monaco or the Palace of the Prince of Monaco which has stood majestically from the 12th century. In addition, there is also the Monaco Cathedral whose buildings are Romanesque.
If Monte Carlo is the place for casinos and hangouts for world billionaires. For La Condamine, where yachts and cruise ships dock. Apart from that, you can also visit 8 museums that have their respective themes, which contain the history of the country of Monaco to historical findings in the Mediterranean Sea, one of which is the Oceanographic Museum. Monaco also has 7 beautiful gardens, the most famous of which is the Japanese Garden. This 7,000 square meter park will make tourists feel in Japan.
For information, for those of you who want to visit Monaco, Monaco doesn't have an international airport because of the country's mini size, where airport construction takes up a lot of lands. Therefore, for tourists who want to go to Monaco, apart from taking a cruise, they can take a car from the City of Nice in France and the journey takes less than 1 hour.
Welcome to Monaco, a country whose flag color resembles Indonesia!
Monaco culture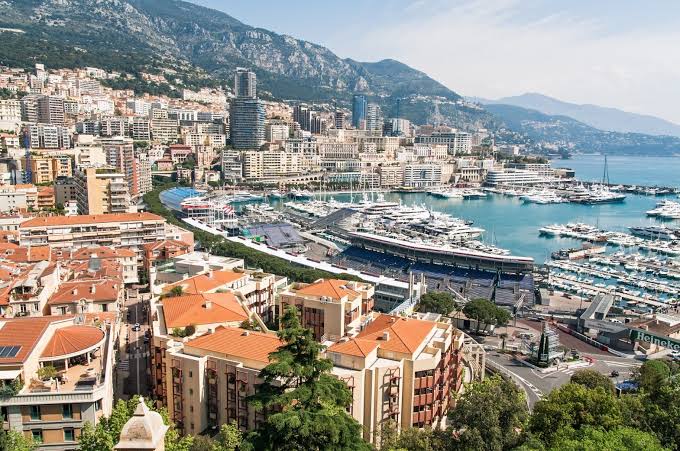 The country's official language is French, but Monégasque, Italian, and English are widely spoken and understood. Meanwhile, state sovereignty was formally recognized in the Franco-Monegasque Treaty (1861), with Monaco becoming a full UN voting member in 1993, after much political debate.
Despite Monaco's independence and separate foreign policy, defense is the responsibility of France. Monaco retains two military units, numbering 263 men, the Corps des Sapeurs-Pompiers, and the Compagnie des Carabiniers du Prince. Economic development was boosted in the late 19th century by railroads to France, and the opening of the first casino, Monte Carlo. Since then, the comfortable climate, beautiful scenery, and gambling facilities have made Monaco world-famous as a tourist, and recreational center for the wealthy.
Monte-Carlo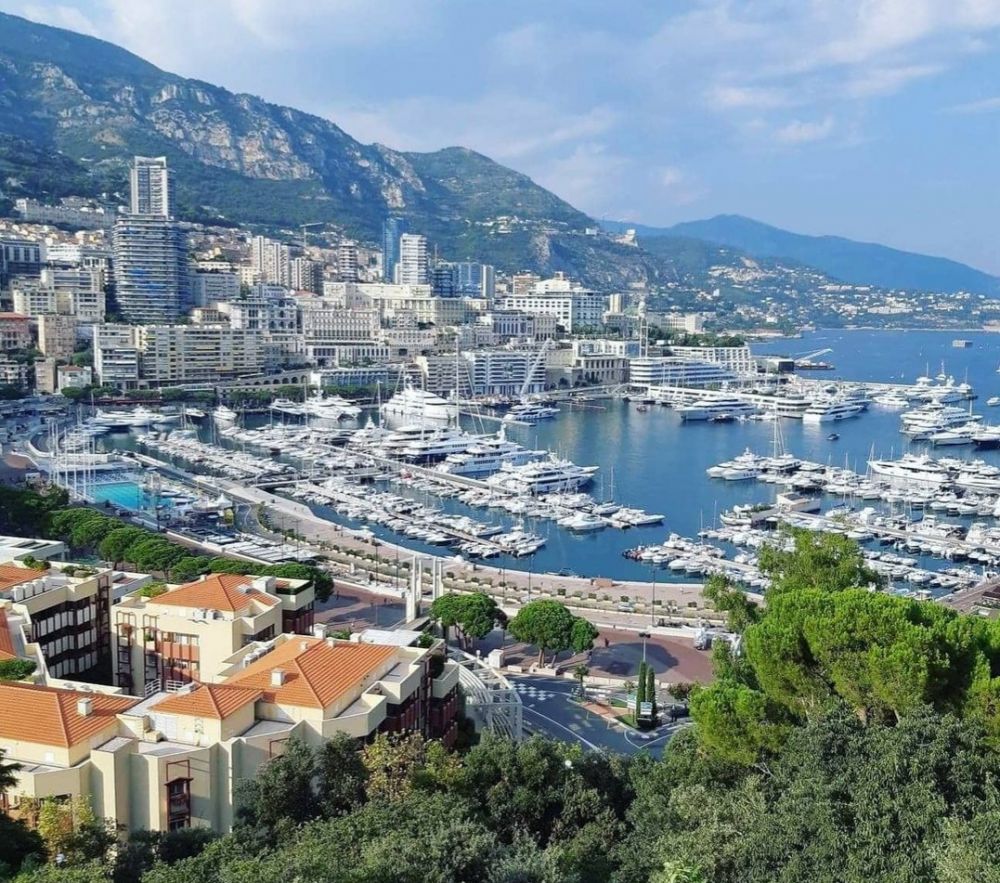 Monte-Carlo is a district in this country that is beautiful and famous for its luxury and located north of Port Hercule and faces the bay. This place has an alluring sea view from the terrace of the Place du Casino. This district is filled with designer shops and upscale jewelry boutiques and making it the wealthiest district in Monaco. In this place, there is a magnificent opera house. Then you can visit this popular tourist object in this country. But if you want to travel to Monaco, you can include this place in your visit list and make a pleasant trip.
Monaco Grand Prix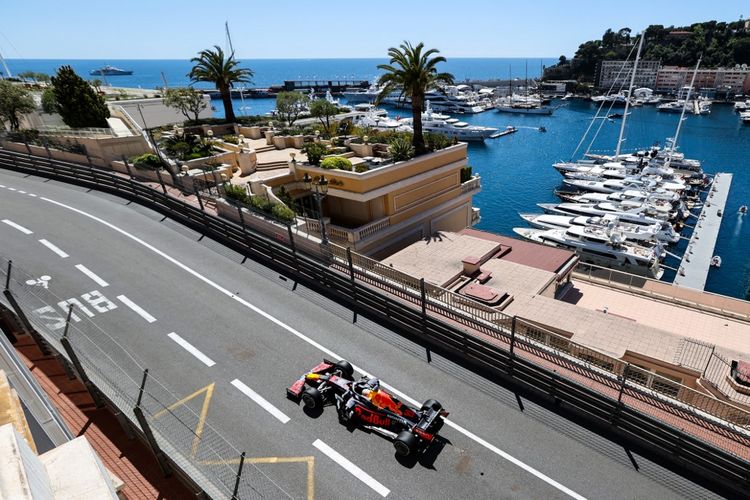 As far as you know, the most prestigious and popular tourist object for F1 racing in the world is Monaco. Following the release of the 2023 racing calendar, the International Automobile Federation (FIA), F1 announced the continuation of the collaboration to stage one of its traditional events, the Monaco Grand Prix, until 2025. For this Championship, it has finalized a new contract agreement with the Monaco Automobile Club (ACM) for the next three seasons. Because of this, racing on the Monte Carlo road track is also on the 2023 schedule.
The Monaco Grand Prix has been an important part of the pole racing event since its inaugural season in 1950. It's a historical event. In this country, the circuits always offer unique challenges for drivers. Therefore, next year, the Monaco Grand Prix is ​​plotted as the eighth round of 24 races. The event is scheduled to take place at the end of May, 26-28 to be precise, as the second part of the first triple-header, between the races at Imola and Barcelona. Therefore, when this F1 racing event takes place, Monaco will become the city's most visited tourist attraction by foreign tourists.
Jardin Exotique de Monaco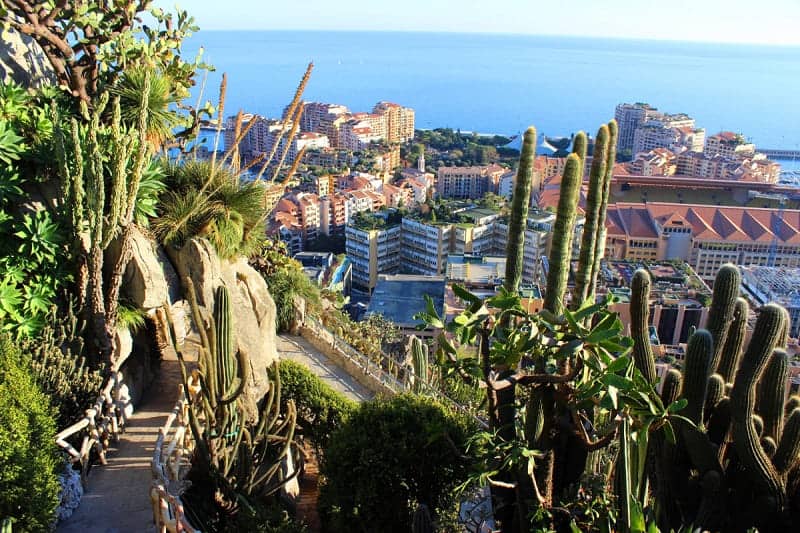 This tourist attraction in Monaco is the Jardin Exotique de Monaco. Jardin Exotique de Monaco is a famous park in Monaco and many people say it is one of the most beautiful gardens in the world. This park sits on the cliffs of historic Monaco Country. This park was first built during the reign of Prince Albert I in 1912. Prince Albert, I began to take a piece of land and build a park on it, until in 1916 there was a cave which is quite historic for Monaco. if you visit this park, you can take pictures at interesting locations. That way your tour will be more complete and enjoyable.
St Martin Gardens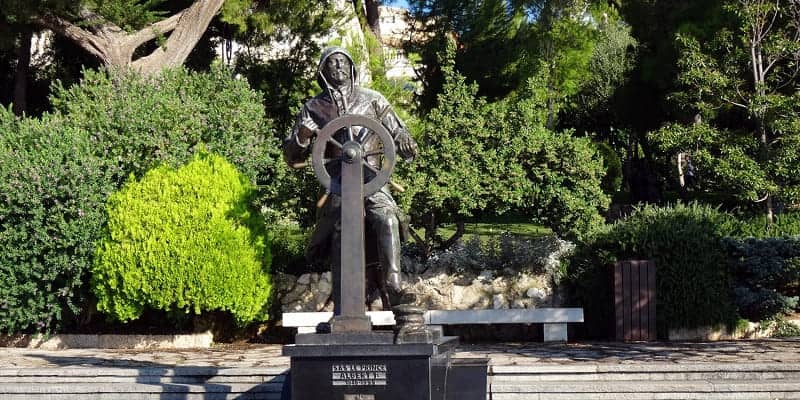 Apart from the Jardin Exotique de Monaco, another tourist object in Monaco is the St Martin Garden. This Garden is one of the best tourist places in Monaco. This place can be one of the free tourist destinations that can make anyone feel at home. In this place, there are rows of shady trees, ranging from pine trees, holm oaks, myrtle, and many others. Not only that, but this park also has fresh air. You can also find a famous landmark in this park, namely the statue of Prince Albert I made by Francos Cogne. In this place, you can take attractive pictures with your family.
Japanese Garden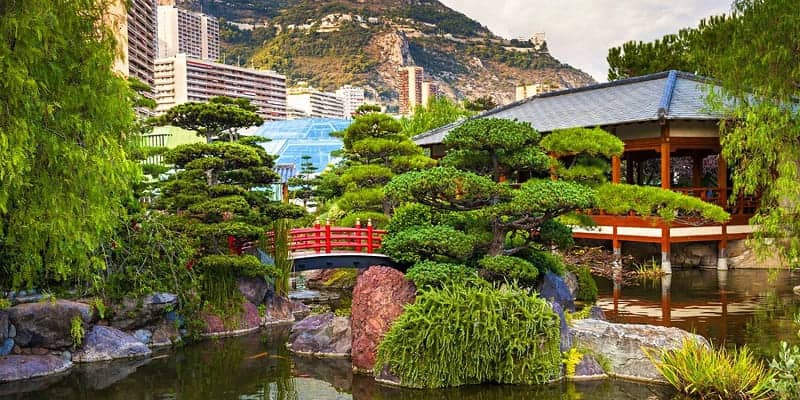 The Japanese Garden tourist attraction is included as one of the popular tourist attractions in Monaco. Therefore, you can put this tourist object on your visit list to Monaco. As the name implies, this garden has a Japanese-style design which is very beautiful.
This tourist object is the same as the Zoological Garden of Monaco. This Japanese Garden was also pioneered by Prince Rainier III in 1994. The attraction of this garden is its beautiful concept and peaceful atmosphere. This park was built by an architect named Yasuo Beppu with great detail. So that tourists who come will feel like they are in Japan. Then, you can take pictures in attractive locations with your family. Then, become fond memories!
Rock of Monaco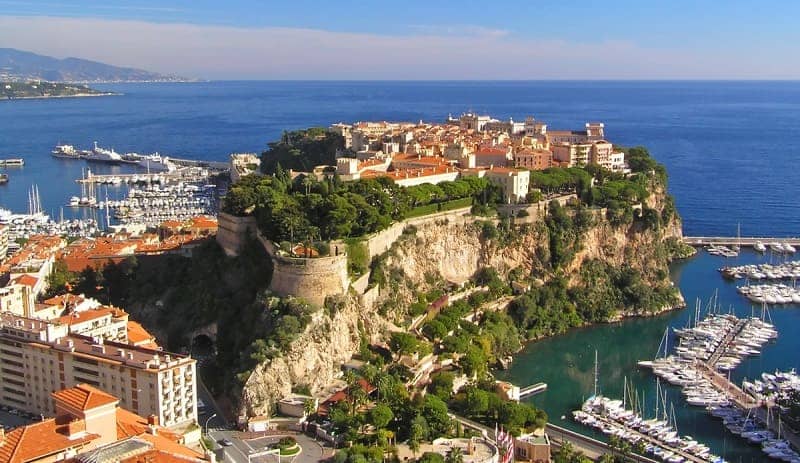 This beautiful tourist attraction in Monaco is no less popular. The Rock of Monaco is a unique area with a height of 62 meters above sea level. The Rock of Monaco faces directly into the Mediterranean Sea. So if you are above, you will see a very beautiful view. Besides being famous for its beautiful scenery, the Rock of Monaco is also known as one of the oldest areas in Monaco.
Here you can find a row of historic buildings in Monaco and the oldest city in Monaco. Not only that, this area is also known as a migration site for permanent settlements originating from Genoa, Italy. This place also has beautiful villas, housing, and hotels. So that this place looks dense with buildings and residents. For those of you who are happy with the sea views, you can stay at one of the hotels facing the Mediterranean Sea.
Larvotto Beach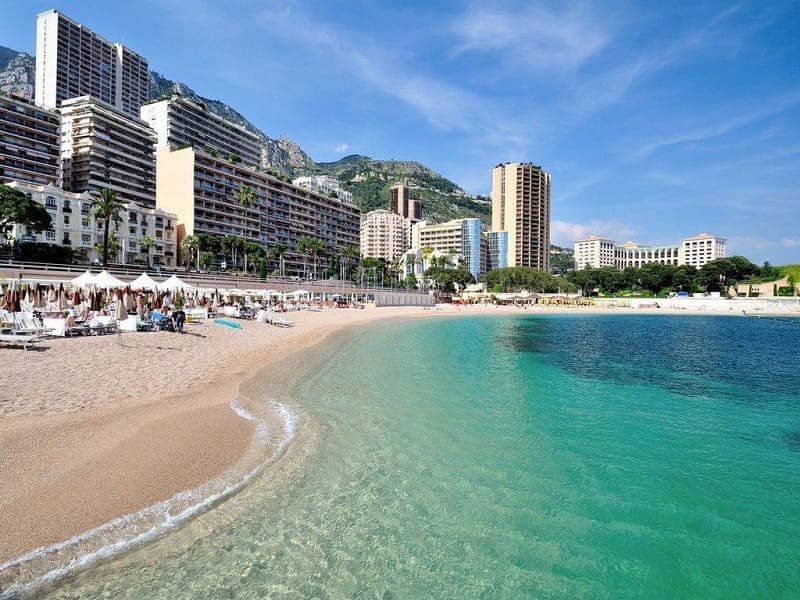 When talking about tourist attractions in Monaco, I don't think you can miss this one tourist destination. Larvotto Beach is indeed one of the most popular tourist destinations. This beach is north of Monaco and directly faces the Mediterranean Sea.
In addition, this beach has beautiful views of the Mediterranean Sea with fine and clean white sand. Not only that, this beach is also very easy to access because of its location near the main road. Therefore, this beach is a favorite tour for backpackers or budget travelers because it is affordable, and the scenery is beautiful. In addition, many tourists visit this beach to enjoy their holidays.
World gambling center
Apart from F1, another tourist object which is the most popular in the world is located in the city of Monaco. This place is arguably a gathering place for gamblers from all over the world. In addition, this gambling establishment is home to several well-known associations that offer poker players and speculators a large group of professional games.
Assuming that you are a skilled and keen poker player, you can visit the famous center point of this high-end club. The main problem is that some Monaco casinos are selective, so you may need a welcome if you are not a superstar or a significant broker. However, some clubs have an open approach, so you will have the option to soak up some of the charm and magic associated with this luxurious betting destination. It can makes Monaco a famous tourist city for gamblers in the world.
Opera de Monte Carlo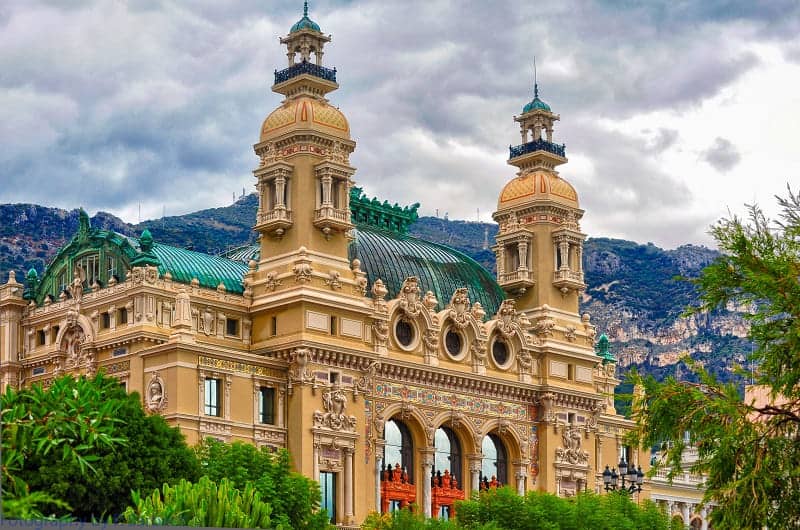 The next tourist attraction in Monaco is the Opera de Monte Carlo. This building, which is part of the Monte Carlo Casino, is in the city of Monte Carlo and has been around since the 1870s, so it's no wonder that it is one of the historic buildings in Monaco.
Apart from that, this French-style building has also become a spot for various kinds of events, such as concerts to opera since the reign of Prince Charles III in the 19th century until now. In this place, not only can you watch opera or other performances, but this building can also be an interesting photo object with your family. So it's no wonder that many tourists come here because they are amazed by the beauty of the architecture. For that, you must include this tourist spot in your list of visits to Monaco.
Prince's Palace of Monaco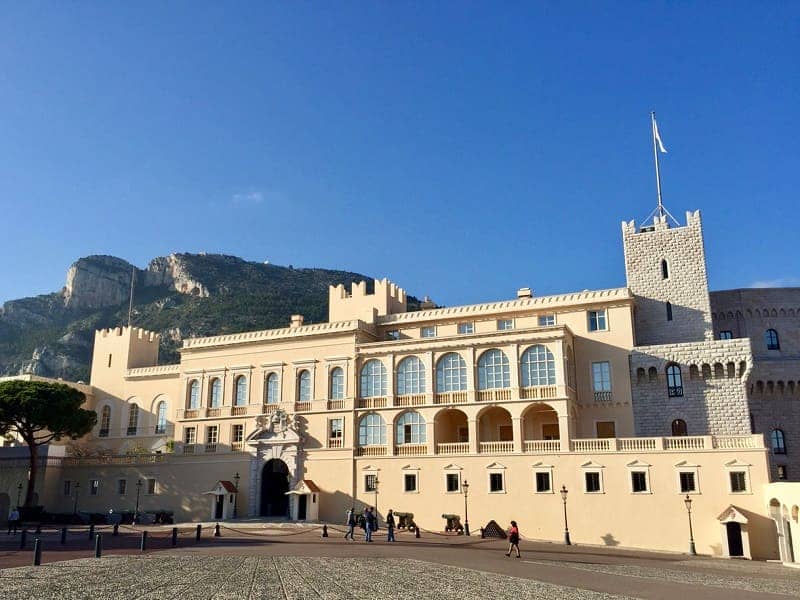 Apart from being a popular museum tourist object, if you like historical tours can also visit the very popular Prince's Palace of Monaco. This palace is one of the tourist attractions in Monaco which attracts quite a lot of tourists. This building still shows the characteristics of the ancient kingdom. That's what makes many tourists come to visit this place and capture pictures with their families.
Not only is it a historic building, but this palace is also an important heritage building for the State of Monaco because it is the residence of the Prince of Monaco. This palace was built in 1191 and was once a stronghold from the onslaught of various countries that were enemies of France at that time. Then, in the 16th century, the fort was turned into a palace.
Musee Oceanographique de Monaco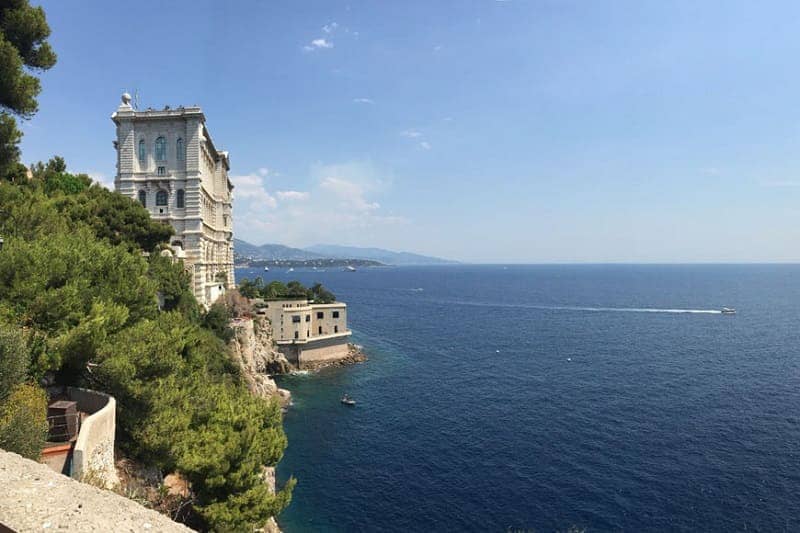 This popular tourist attraction in Monaco is the Musee Oceanographique de Monaco. This Oceanographic Museum is one of the oldest museums in the world. This museum was inaugurated in 1910 and is located in Monaco Ville. And this museum stores various kinds of marine life. Then, in this place, there are also ancient boat designs and various kinds of marine animal skeletons, such as dolphins and whales. In this place, you can see beautiful views of the Mediterranean Sea. So, if you want a vacation to Monaco, you can include this tourist object in your visit list. So make your trip more enjoyable.
Cathédrale de Monaco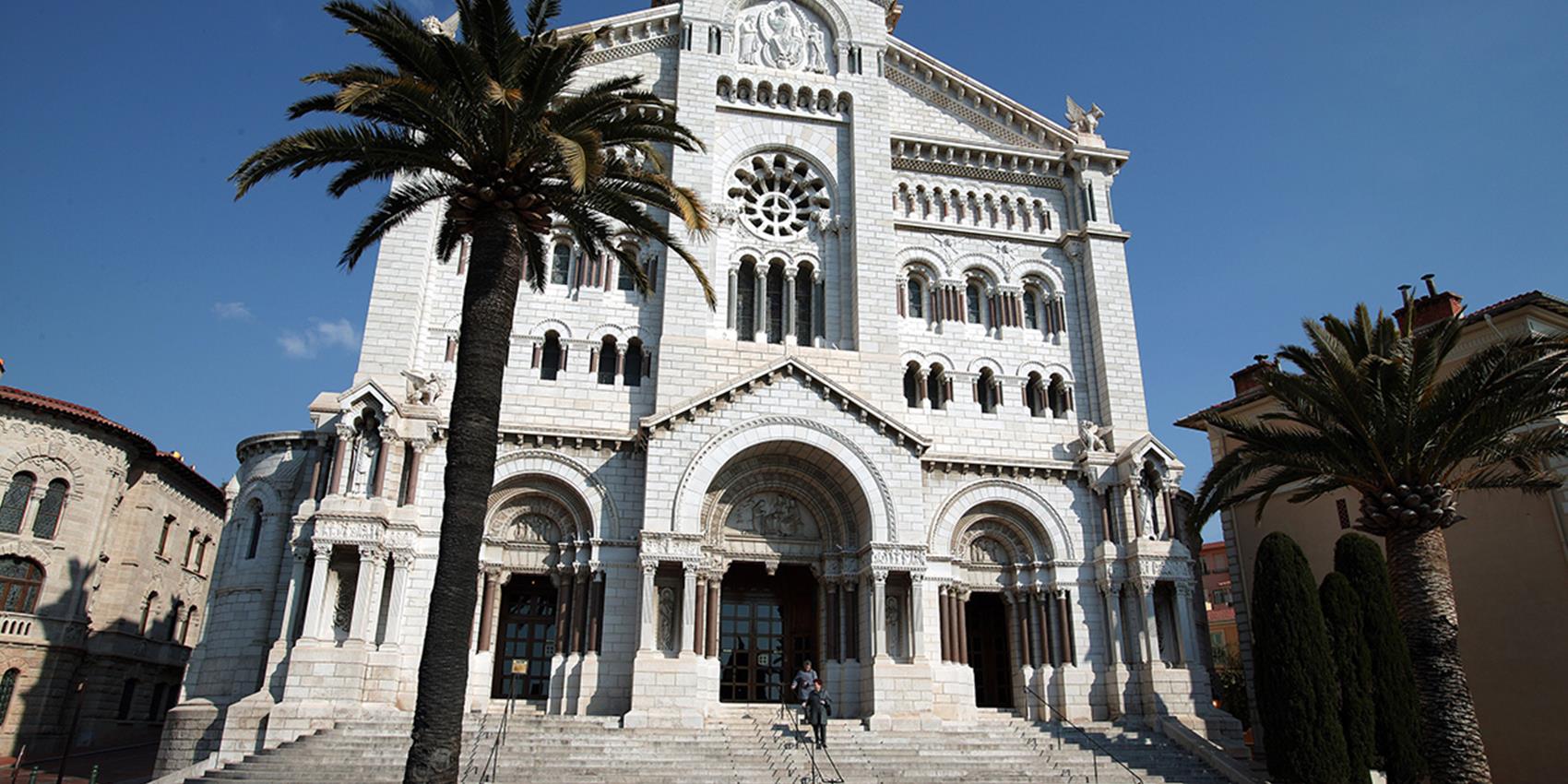 For tourists visiting Europe, especially France, may have seen many fantastic churches. Hence seeing the relatively austere facade of the Monaco Cathedral at first glance might not evoke much excitement. However, this church is worth visiting for many reasons.
First because of its history. Commonly known as the Cathédrale de Monaco, the official name of this church is Cathédrale Notre-Dame-Immaculée, but it is also known as the Cathedral of Saint Nicholas. This is because the original site where the church was built was dedicated to Saint Nicholas in the 13th century. In this church, you can see remnants of 15th-century architecture and a mixture of other styles. This building is now one of the historic buildings in the city of Monaco.
Another thing that makes this church famous is that in 1956 the wedding of Grace Kelly and Prince Ranier III was performed here. This church is also the couple's final resting place. Tourists can visit their graves and even if they wish, can leave flowers. All events of the Monaco royal family are also held here.
4. Conclusion
Those are some of the amazing tourist attractions in Monaco that we recommend. But there are many more popular tourist attractions in Monaco that we haven't reviewed and you need to visit. Therefore, we would like to share ideas with you to explore some interesting and popular tourist spots. For that, don't forget to complete your holiday trip by following our review. Happy holidays in the city of Grand Prix Monaco.