Foodntravelling.com – Welcome to the desserts heaven! All you can imagine about the sweets dish after we had the main savory meal. It feels so comforting! There lot number of famous desserts from any country all around the globe! Let say the creme brulee from France, the sweet churros from Spain, a beauty platter of Apple strudel from Austria, and still a lot more! Forget that all because now here we will be sharing with you the best of Turkish desserts that will satisfy your sweet tooth! The taste that was already made from the Ottoman empire and still being the legendary Turkish desserts specialty.
From the legendary Turkish sweet pastry Baklava to the gummy Turkish desserts. Here we have 10 lists of insanely good Turkish desserts that will satisfy your taste buds!
Turkish Künefe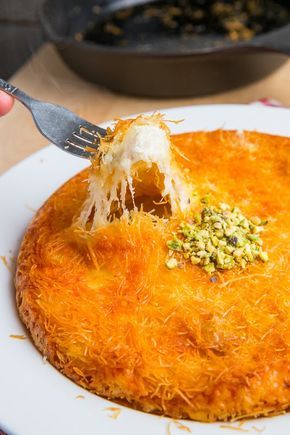 If you love the sweets the most, Turkish desserts will give you extra joy having the sweets snacks. The rich dessert flavor with sweet syrupy taste. This one is called Künefe. Can you imagine, the crispy layer outside of and cheesy melted goodness when you scoop this! Then topped with sugary liquid that will give the sweet taste makes this dessert taste so rich. In addition, the ground pistachio creates an extra flavor with a nutty taste! It's very common to eat Kunefe after you have a big meal in Turkey, let's try it! 
Chicken breast dessert (tavuk gogsu), what a surprise dessert!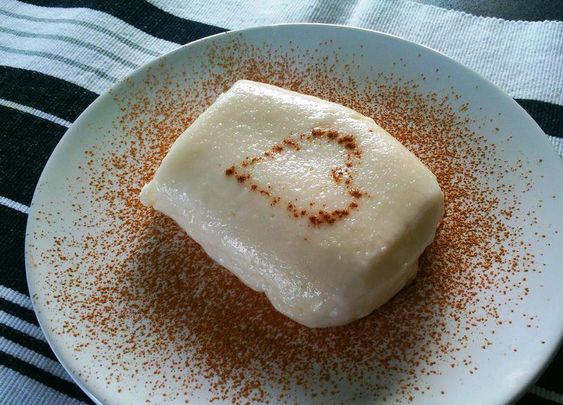 Chicken breast dessert? What a surprise! When you come to Turkey, the breast chicken breast dessert. You might be thinking how the chicken could be a sweet dessert! Dating back to history this sweet chicken dish made is well-known from the Ottoman kitchen. It is one of the most Turkish signature dishes. The process of making this dessert is complicated. The main ingredient of this dish for sure the chicken breast. The chicken is a blend, with a very smooth texture, the blended chicken mix with sugar and milk. After this sweet dish is ready then it is served and dusted with the cinnamon ground. The taste is very unique, you can taste the chewy texture and sweet flavor, slightly creamy and dust with cinnamon makes it even better! Don't hesitate to taste this Turkish dessert signature, they won't smell like a steamed chicken anyway!
Firinda sutlac
If you enjoy the custardy flavor after you have the main course. Then this Turkish rice pudding will satisfy your taste bud! A little bit of info about the main ingredients of this pudding. It is made from fresh milk and rice flour as the main ingredient. Then, the cornstarch is added so the pudding can condense well. It is served in the little clay and baked perfectly. Just stirring slowly until we've got the perfect smooth texture of rice pudding. Commonly after the baking process, Turkish people will put this pudding into the fridge, it tastes better when served cool! This rice pudding is not a sweet dessert type, it tastes creamy and custardy. From children to adults love to eat this rice pudding to complete their meal satisfaction! When you visit your Turkish friends, they commonly served rice pudding to welcome guests! And if you want to try this at restaurants and cafes. They commonly served Turkish rice pudding as the dessert on the menu!
Baklava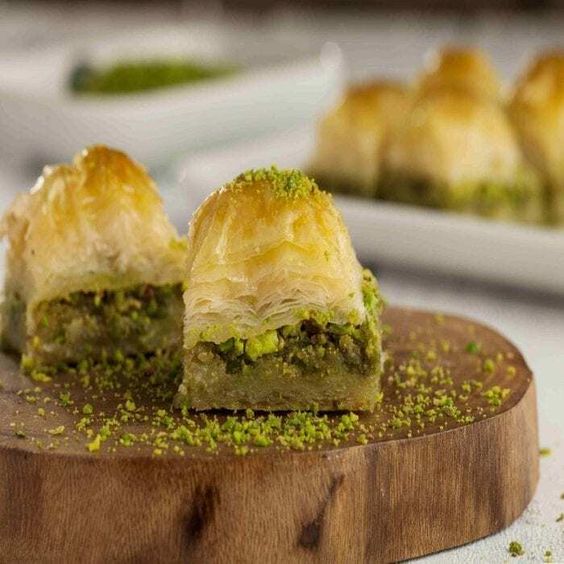 Another insanely good Turkish dessert, baklava! There are many different selections of baklava from shore and filling. This dessert is quite famous since the Ottoman empire reign Turkey! The sultan was asked to make a delicious Turkish dessert with the perfect process of making. So, it is not surprising that not all Turkish can make baklava. The very thin layer, the consistency of the fillo make baklava cooking process is quite complicated! But, don't worry so, there are lots of bakery, and restaurants selling this Turkish pastry!
Imagining the crispy layer of the fillo dough, they keep the layer and layer it up with pistachio or walnut filling. Then bakes perfectly to get the crispy golden texture. After that, Baklava is commonly served in moist texture, they topped crispy baklava with hot sugar syrupy. The sugar makes baklava taste very sweet, but the nutty taste from pistachio and walnut gives a good hit to your taste bud!
Lokma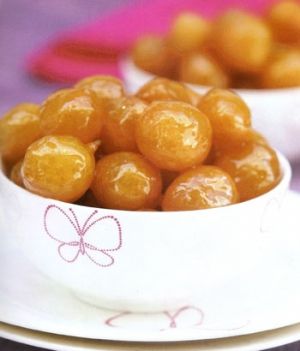 Lokma is one of the most famous Turkish desserts. This sweet snack ball is deep-fried very well and then topped with sugar syrup and dusted with cinnamon. You can find lots of lokma stalls around the coastline area, exactly in summer. It's super simple and easy snacks, and they are addictive since the deep-fried food will make us keep eating even more and more!
Turkish delight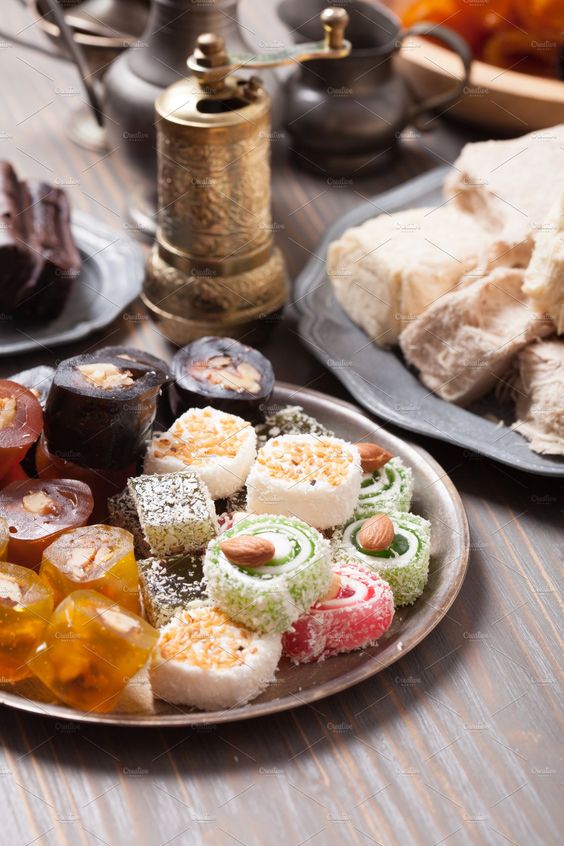 Talking about famous Turkish desserts we could not forget this chewy, sweet, Turkish delight! The main ingredients made from the cornstarch and the rose water mixed with some nuts, makes this dessert are very common in any restaurant and cafe. And if you have coffee in Turkey, they also commonly served Turkish delight. The sweet, chewy dessert will sweeten your good coffee time. The dark and murky Turkish coffee meets the sweet snacks Turkish delight, it's pleasing when enjoying the Turkish coffee and Turkish delight at the same time!
Dondurma – Turksih sticky ice cream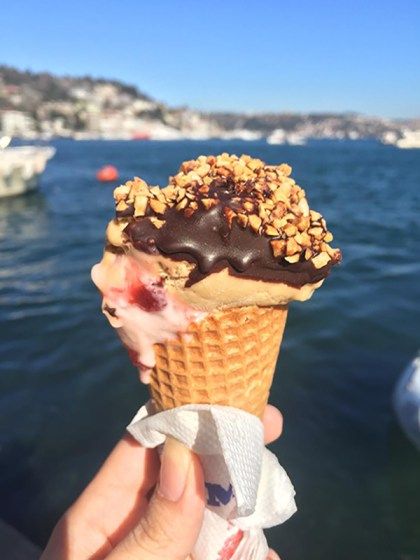 When you have a chance to visit Istanbul, the journey will feel incomplete without trying delicious food. So, recharge your energy when you have an Istanbul street food tour! Let's come to the sticky Turkish ice cream stall, we can find it all around the Taksim and Sultanahmet street, a very touristy area. There you will find a lot of Turkish sticky ice cream stalls playing with their customer. It is such an entertaining view over the street! There are a lot of selection flavors. You can order the flavor as you want! Enjoying the beautiful summer day around Bosphorus's strait scenic view by eating Turkish ice cream. That will sweeten your journey in Istanbul!
Conclusion
Turkey is a blessed country that has dozens of historic sites. Thousand of people come to Turkey. The capital city, Istanbul has to offer lots of ancient medieval architecture styles. When we travel to Istanbul, we will find lots of delicious Turkish food that will satisfy your culinary craving! Besides kebabs, there is an abundance of Turkish desserts that will sweeten your journey! In this writing, we have compiled 7 insanely good famous Turkish desserts. From the explosion sweet dessert, baklava. To try a Turkish delicacy dessert, tavuk gogsu (chicken sweet dessert). We hope you enjoy the lists of Turkish desserts we have shared with you to complete your meal, enjoy!