Foodntravelling.com – When we travel to any other cities around the globe, besides visiting the famous landmark, food is an integral part of the culture we have to try! Austrian dishes are not all about Wiener schnitzel or Apfelstrudels, there is more than that needs to explore! As a budget travelers in Vienna, we have to try and dive into mouthwatering Austrian street food. Since the food in Austria is not cheap as well, then going to street food stalls is a good idea as well as gather and eating like a local!
Traveling to expensive cities such as Vienna needs lots of budget for accommodation, transportation, and how much money we could spend for eating in a day. As clever travelers, we have to observe where we can have the best deal to cover all we need since we staying in for few day trips. The reading article also helps us to arrange our planned trip to Vienna. In this article, we will be sharing Austrian street culinarians for budget travelers. Eating delicious food, gather with locals are something we couldn't pass by in Vienna!
Viennese sausage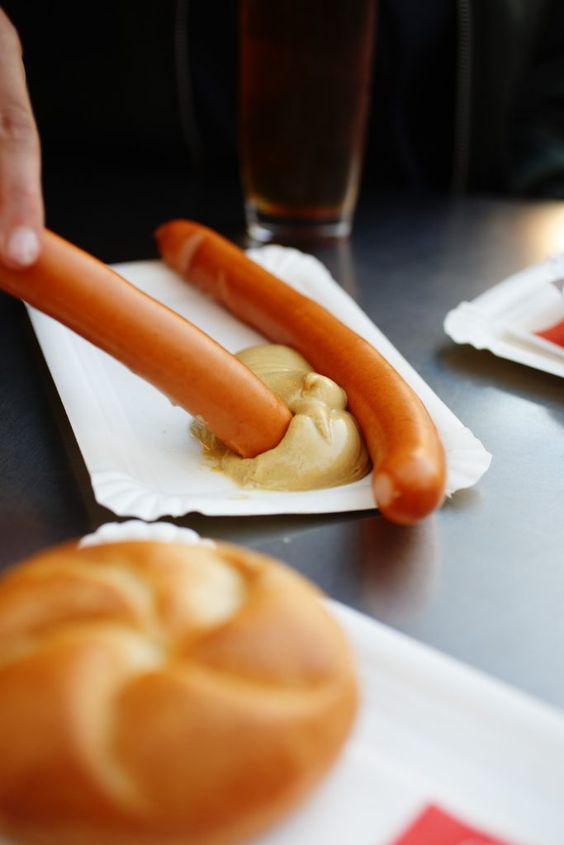 The most popular street food in Austria is definitely Wiener sausages. The meaty snacks on the go turn to be favorites among locals and tourists in Vienna and other cities in Austria. There are many selections of Viennese sausages you can buy from the original to the range of spicy sausages that will satisfy your meat craving!
There are käsekrainer, bosna, bratwurst, frankfurter and currywurst Viennese sausages that will spice up your mouth. Pork and beef are the main ingredients in Austrian sausages. You can eat it with custard, tomato sauce and you are ready to eat it wherever you go. You can also wrap the sausage in a bun with fresh vegetables are a combo combination snack on the go in Vienna! This one snack on the go is the friendly budget meal in Vienna that will not drain your wallet, just have a try!
Schnitzelsemmel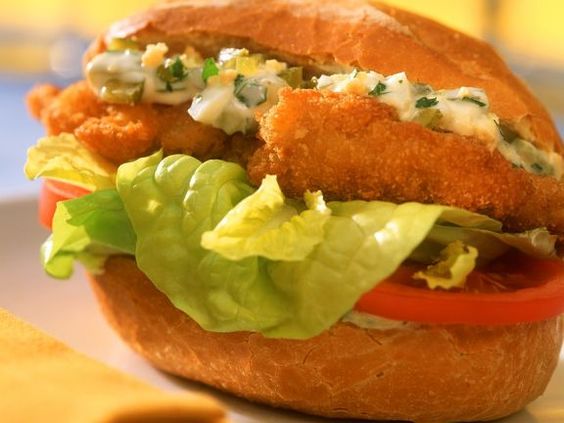 Schnitzelsemmel is a Wienner schnitzel street version. The crispy meat cutlet wraps on the crispy bun roll and adds lettuce. tomatoes, onion, and sauce inside. It's popular cheap street food for budget travelers in Vienna. There are many food stalls selling Schnitzelsemmel around the street. So, it's easy to catch up and will help our hungry stomachs. It's a great idea if you want to eat Wiener schnitzel in restaurants but have a problem with finance, eating Schnitzelsemmel is a great choice!
Maroni – Roasted chestnuts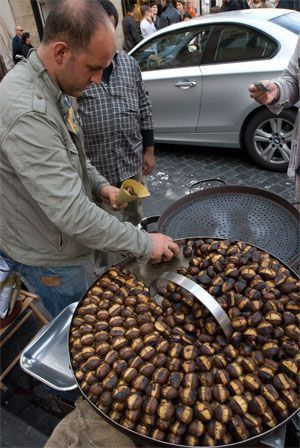 We are going next to Vienna street food tour, walking around the street and we will find some stalls selling Maroni or roasted chestnut sounds in English. Walking in this beautiful city while snacking roasted chestnuts is so good! You will have Maroni wraps on the conical paper shape, it's a very typical street food style we couldn't pass in Austria! The taste is a little bit salty and an absolute nutty taste will shaking your taste bud. The smoky aroma coming out from the roasted cooking style brings out the simple food to the next level!
Doner kebab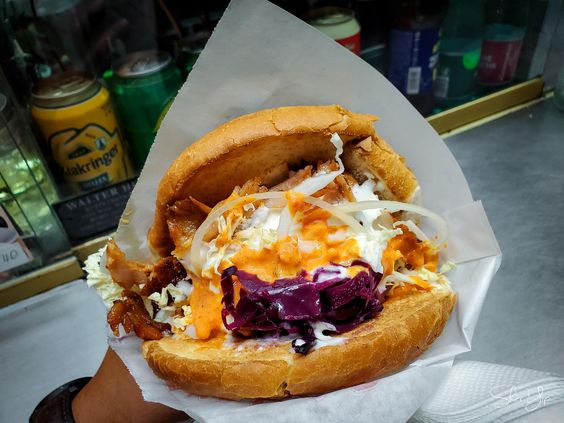 Austria is such an open and welcome country about culture in Uni European. It is proven that there are many international dishes coming out from neighboring countries loved by locals. One of the most popular Turkish food, Doner kebab can be found in many cities in Austria. There is a chicken doner kebab that will satisfy your hunger! The smoky slices of chicken wrap in the Austrian crispy bun then topped with fresh vegetables and creamy yogurt sauce. This popular Turkish street food in Vienna you have to eat, and they are budget-friendly for travelers too. The good price to eat, this is something that you looking for, isn't it?
Austrian donuts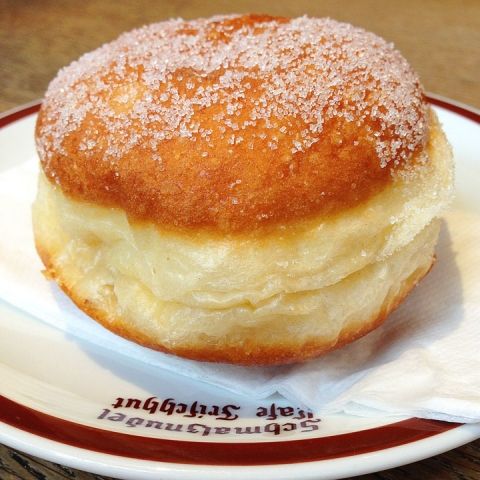 Austria is noticeable for their baking goodness product and Austrian classic pastries are the pride of European pastries. Their formula and mastering pastry skills will make us fall in love with their baking goodness! Have you ever been tried Austrian Desserts Delicacies such as Sachertorte? We can not pass eating sweet desserts in this lovely country! When you come to Vienna in the winter season. There is a touristy food market held every year you can visit. There is an abundance of Austrian sweets you can try with the street budget meal. This classic Austrian donut is so popular among locals. Snacking sweet donuts on a chilly winter day is so good tho! There are various donut fillings we can choose from, from custard, chocolate, and berry jam. They are all so good and cheap too!
Asian street food in Vienna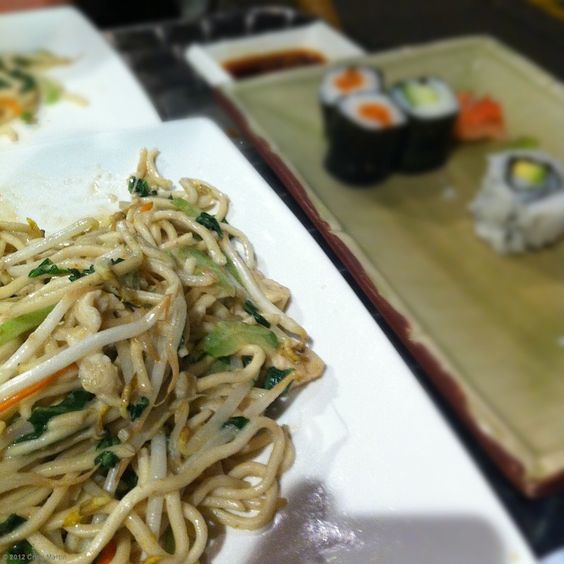 When you travel to Vienna, and suddenly you miss Asian food. You have no trouble with it because here we can eat Asian dishes on the street! There is a local market in Vienna called Naschmarkt which offers various culinary from Asia. We can find the sushi roll, Korean Tteokbokki, Thai food, Indonesian food, Chinese dumplings, and many more! It's very interesting to taste Asian food in Vienna, and the most important thing is that Asian dishes in the market are cheap, a pretty good deal for a budget traveler!
Pizza slices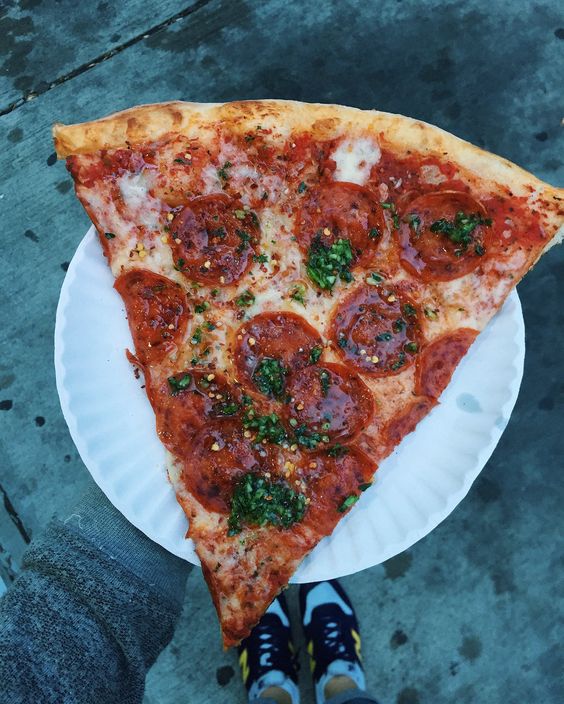 Another famous snacking on the go in Vienna is pizza slices. You might be thinking that you couldn't eat pizza if you're not going to the pizza bakery shop. For the budget traveler, we have the opportunity to eat pizza in Austrian street food stalls. There you will find some sort of pizza around the globe, from the classic pepperoni to the melty, cheesy, and gooey NYC pizza style. Oh My Goodness! We can eat pizza in street food vendors!
Conclusion
Let's travel to Vienna and see what this city has to offer! Located in the central part of Europe, this city has a scenic Apls view and cool temperature all year round. Visiting the famous and spectacular European architectural style is quite appealing! Besides that, eating the famous street food like a local will makes our journey more beautiful and meaningful!
Considering to visit Vienna on the budget, we have to plan well for the accommodation, transportation, and daily cost per meal. We suggest you save your finance on the daily cost per meal. We hope these Austrian food and travel guide tips can help you to manage your expense. eating street food is the best way to survive as a budget traveler in Vienna but you can also eat Austrian dishes in a restaurant for some time. We have compiled some of the best and cheap Austrian street food we can try in Vienna. Our favorites Austrian dish above definitely comes to Viennese sausage. The classic Austrian sausages pack with flavors and wrap with a bun, this typically Austrian snack on the go that is loved by locals and tourists, we guarantee for it!