Foodntravelling.com – Traveling at a low cost is the dream of some people. And maybe you are the one who also wants to take a vacation at a low cost. The country of New Zealand has several low-cost destinations that you should explore. Destinations in this country include amazing of natural attractions, beautiful botanical gardens, visiting interesting traditional markets, and much more. What's more, we will provide some recommended lists of some low-cost tours. Which list of tours you should spend with your family. The article that we will bring to you is entitled Top 10 Low-Cost New Zealand Tours With Your Family. Let's discuss!
Art Gallery Toi O Tamaki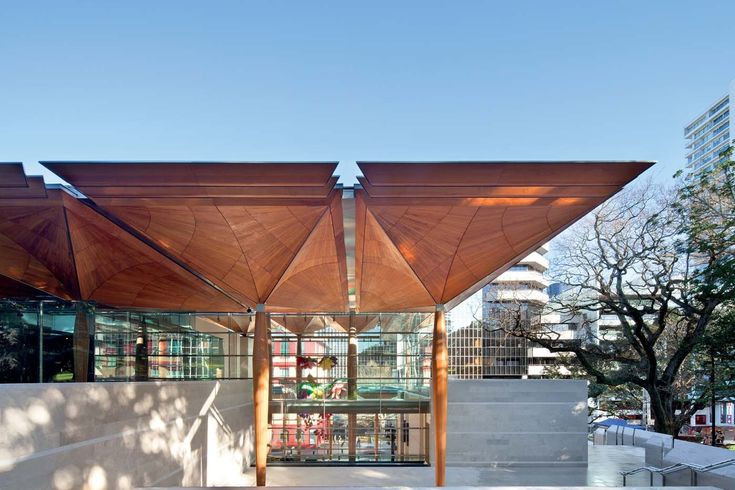 The first low-cost tours in New Zealand is Art Gallery Toi O Tamaki. A place that has four different floors, as well as an amazing atmosphere. When visiting this place, you will find the work of world artists. Before entering the entrance you will be amazed by the legend of the Kauri Tree. Which, the tree is a majestic original tree.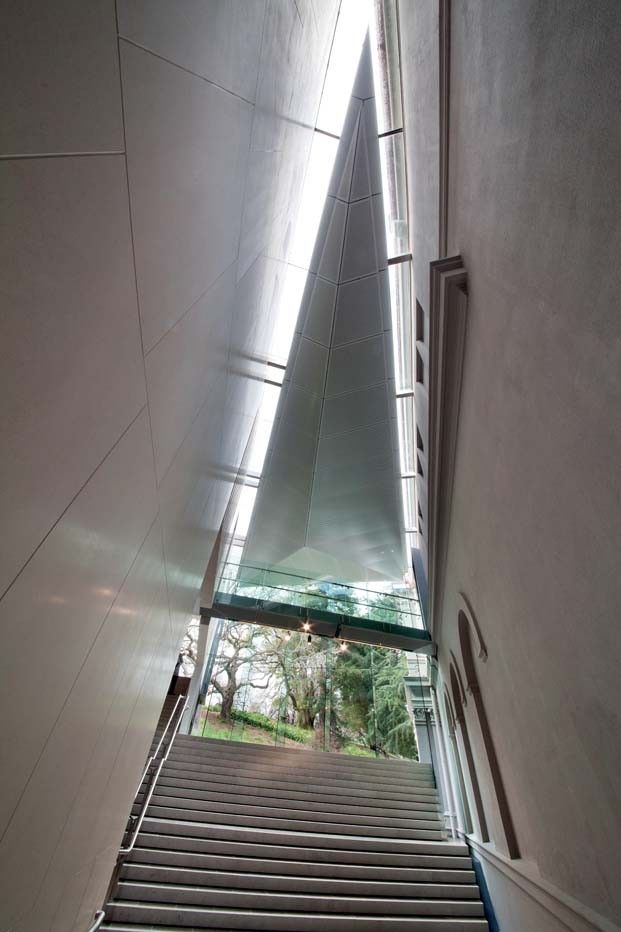 The artworks in this gallery range from a local artist to a foreign artist. The works produced include contemporary traditional works as well as international modern works of art. You and your family can enjoy free guided tour access at 11.30 and 13.30. At that time you can enjoy this access every day. So, don't waste that time with the people closest to you!
1 of 10
Christchurch Botanic Garden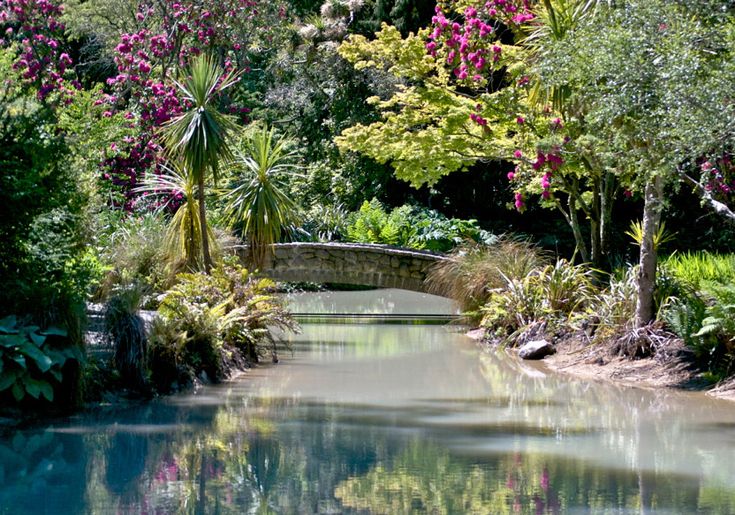 New Zealand has several famous botanical gardens, and one of them is the Christchurch Botanic Garden. Flowers decorate the entire area of ​​this botanical garden. The interesting thing that is often sought by tourists is the Willow Tree. Because this tree is a century old. Sometimes local or foreign tourists look for this tree just to take pictures or just look around. On the other hand, in Christchurch Botanic Garden you will find a tree typical of Japan, namely the cherry blossom tree. The cherry trees in this botanical garden are imported directly from the country.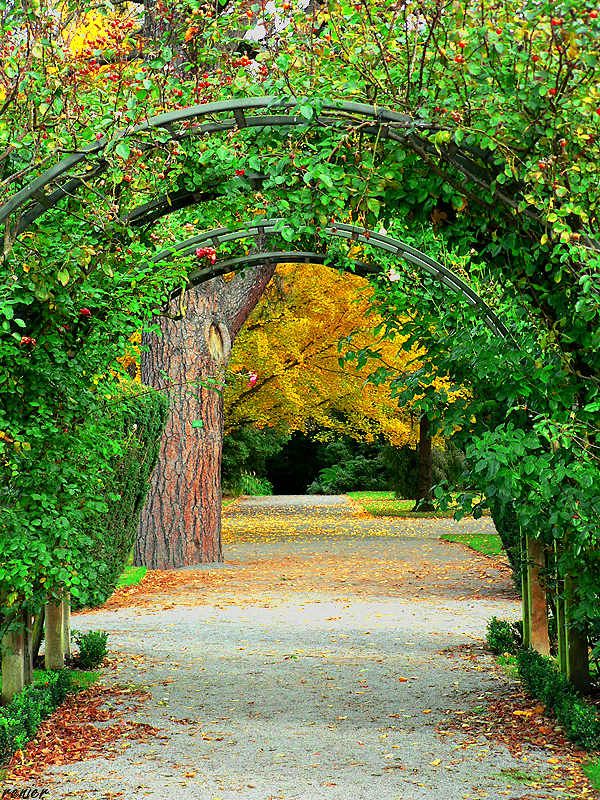 Therefore, when you visit here, you will feel the atmosphere of Japan. With this, you can enjoy garden facilities covering an area of ​​​​approximately 21 hectares. In addition, explore further when visiting this beautiful place. What's more, with a garden of that size you don't need to spend a penny. You need to remember, the Christchurch Botanic Garden is open every day. And for the opening hours of the botanical gardens at 10.00 for October to March and 11.00 for April to September.
2 of 10
Museum Te Papa Tongarewa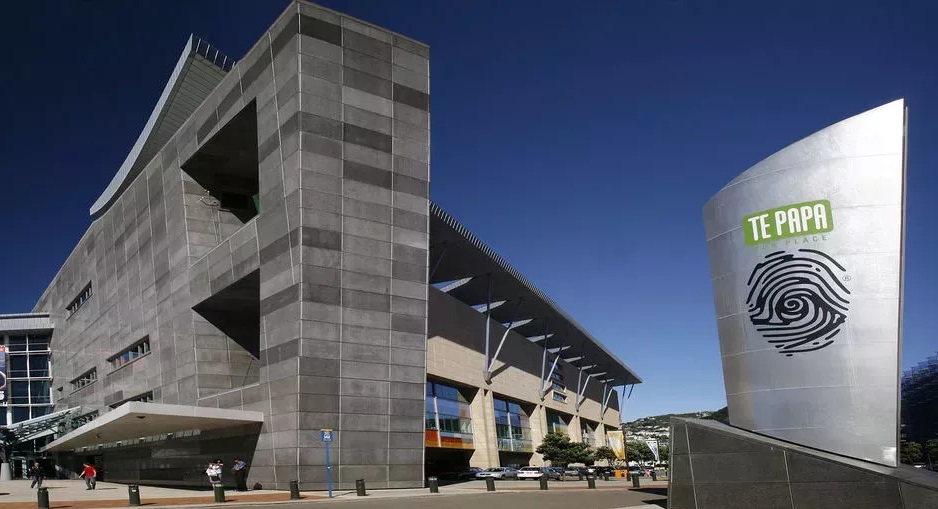 Many people admit that visiting a museum is a cool place to learn. Especially children who still need knowledge. The Te Papa Tongarewa Museum is the largest museum in the country. This museum is known for its popular art museum. The popularity of this place is in the section on handicrafts, photos, and history. If you invite relatives or maybe your family who are still children, this place is perfect for that. Because this place has facilities and positive activities for children.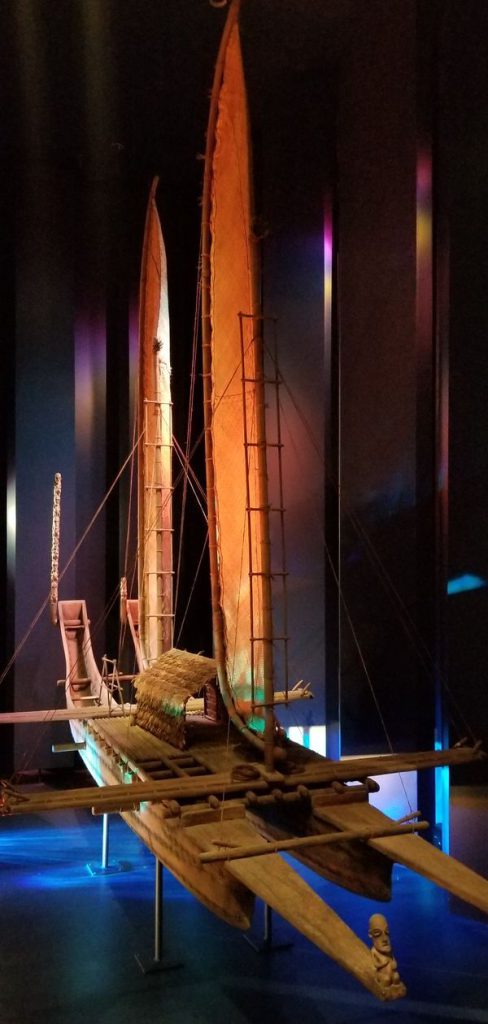 Positive activities in this place include fun detective-style games. When you explore this museum, you will often find large statues of wild animals. Moreover, the Te Papa Tongarewa Museum is open every day. The entrance will open at 10:00 and close at 18:00. The most pleasant thing is that admission to this museum is free.
3 of 10
Parliamentary House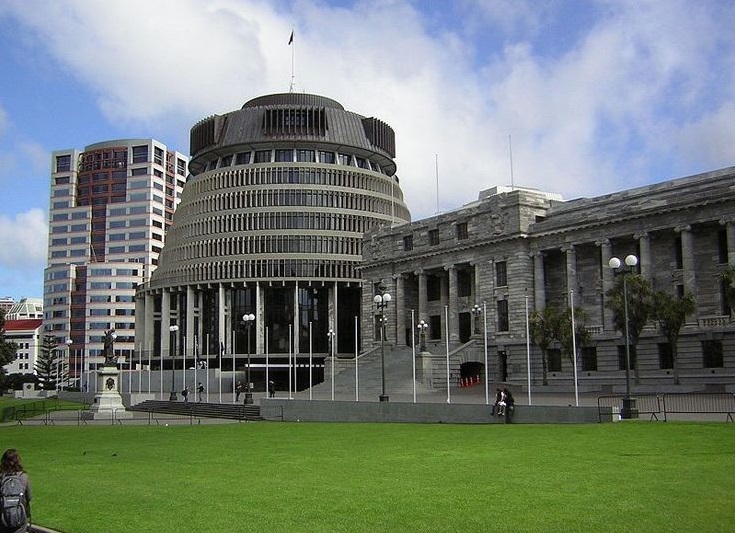 Parliamentary House in New Zealand has a unique building architecture. The uniqueness of the building in this place is divided into three parts. When you arrive you will find a building that looks like a beehive. This beehive building or the so-called Beehives building is where the prime ministers and the people in them are working.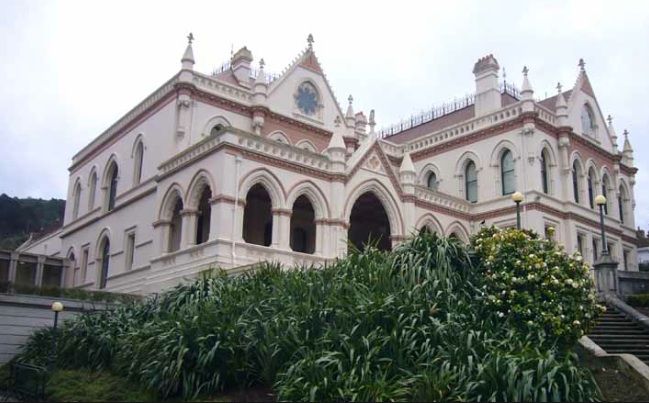 Then the second building is Parliament House or the seat of the government of New Zealand. Parliament House has a characteristic building with a Victorian architectural style. And the last building is a large library filled with important New Zealand manuscripts. You and your family are only allowed to enter the beautiful gardens and galleries of Parliamentary House. Don't miss the opening hours of this place, for weekdays it is open at 9.00-17.00 and for weekends at 9.30-17.00.
4 of 10
Sky Tower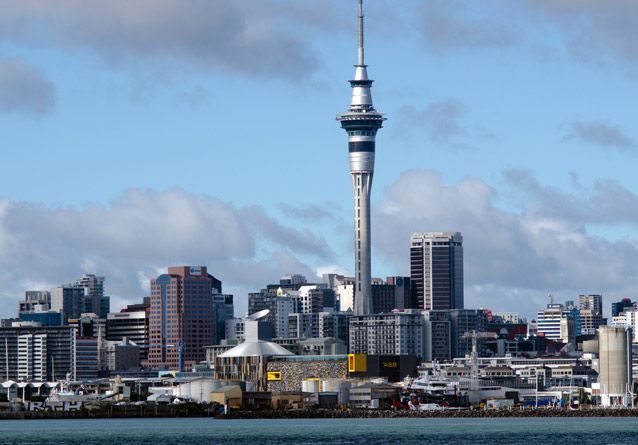 The Landmark Sky Tower towers over Auckland, New Zealand. The beauty of this tower will only be seen when you enter it. There you will see around the city of Auckland which is amazing. Before that, you have to pay the entrance fee of NZ$ 28. With the entrance price, you will be paid by looking at the sides of the city. However, you can see or just walk around the Sky Tower. Because with this you are free of charge. Around this place, you and your family can enjoy New Zealand's favorite food stalls.
5 fo 10
Lake Tekapo
The next low-cost tours in New Zealand is Lake Tekapo. This lake has clear blue water that is very beautiful, however, behind the beautiful water, the water here is very cold. The cold water in this place ranges in temperature from 8°–10°C. On the other hand, the scenery around Lake Tekapo is very beautiful. Because you will see the majestic Mount Cook. Moreover, on the shores of this lake, you will find a small church that you must visit with your family. The small church is called the Church of the Good Shepherd. The church building is often used as a place of worship for local residents. This small church is open every day to the public and of course free.
6 of 10
Lake Pukaki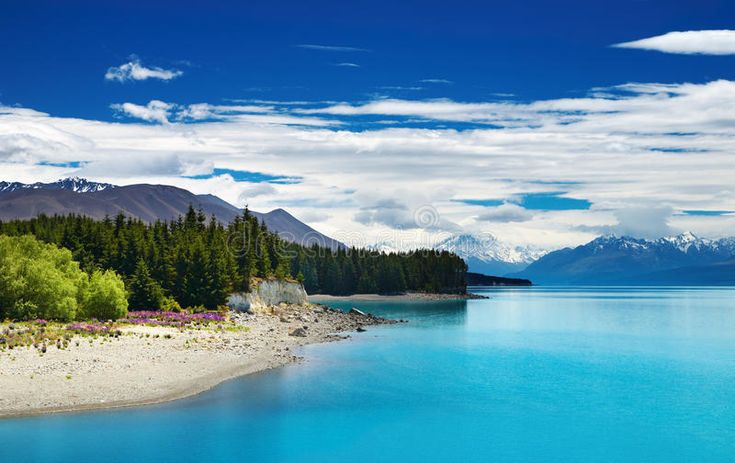 The next place is Lake Pukaki, which is not far from Lake Tekapo. In every scene in this place you can always see the beaches around the area. This lake is the largest lake in the city of Canterbury. The rock around this lake is very unique because it comes from the glacier in this place. The lake is fed by the Cook Mountains, where the springs are Hooker and Tasman. As you explore the lake further, you will find amazing little villages. What's more, the water of this lake always emits a beautiful sparkle. In addition, Lake Pukaki is often used as an interesting photo spot. Therefore, create moments with those closest to you.
7 of 10
Lake Wakatipu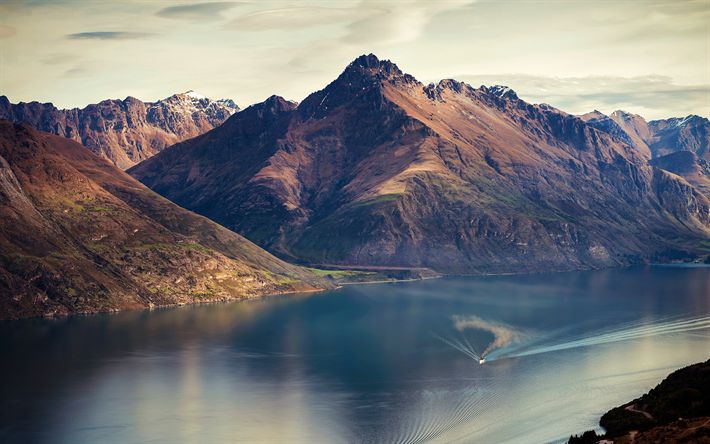 Queenstown has the impressive Lake Wakatipu. An impressive visit to this place is with the most famous view, namely the Double Cone. And around this place, you will find several comfortable lodgings. The accommodation in this place offers typical New Zealand dishes and drinks. On the other hand, in the Lake Wakatipu area or more precisely in the Queenstown area, there is a shooting location for the Lord of The Ring film. That place is Wakatipu Basin, a place you must visit if you like the film.
8 of 10
Beach Oneroa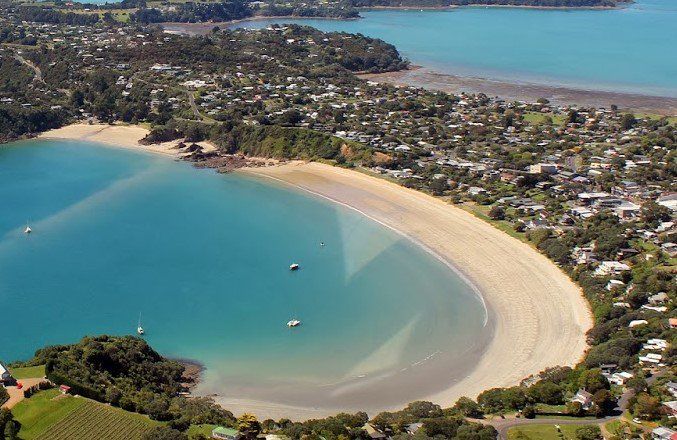 The beach is a mandatory tour that you must visit when visiting New Zealand. Impressive white sand and stunning cliffs always decorate Oneroa Beach. Do not escape the refreshing atmosphere around the beach. Then, the calm waves make you feel comfortable when visiting this place. This tourist spot always presents water tourism that you must try.
The most important tourism is down into the water by scuba diving. If you are not interested in that, visit Oneroa Beach just to enjoy the atmosphere with the family. In addition, visiting the beach is often done and also free. Because with this you can reduce costs when going on vacation.
9 of 10
Albert Park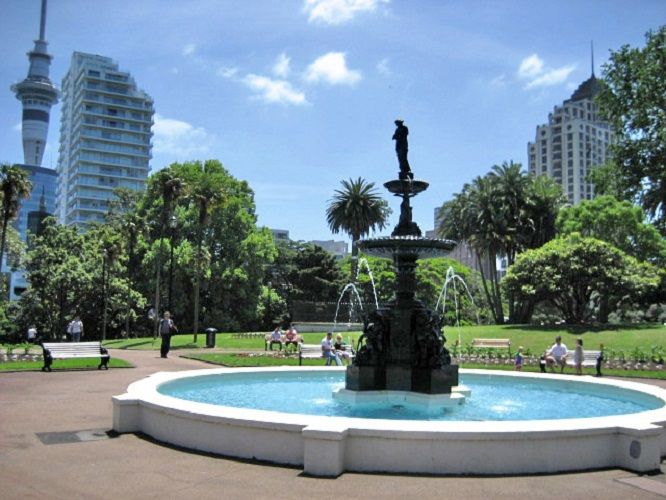 Low-cost tours in New Zealand is Albert Park, and also ends the discussion of this article. The hallmark of this park has a Victorian style. Victorian style can happen in Albert Park because this place used to be a Navy base. When you visit this place often find some military equipment that is still left.
On the other hand, in this place, you will also find a beautiful statue of Queen Victoria. Then, this garden is decorated with beautiful and diverse plants. Bring your family to visit this place, you will enjoy a beautiful view of the area. In addition to this beauty, this park provides some interesting benches.
10 of 10
Thus the discussion of the article Top 10 Low-Cost New Zealand Tours With Your Family. New Zealand is an interesting country to visit with the people closest to you. If you add to the list some of the interesting sights in the country, we really appreciate it. Moreover, with this, you can also create a comfortable atmosphere by visiting the country of New Zealand. If, you want to explore further in this country, you will find attractive hidden gem places. Happy traveling!