Foodntravelling.com – Tourist destinations are the most important thing in attracting international tourists. International tourists also want to get what interesting things they get while on vacation. Malaysia is one of the countries that have some of these aspects to serve tourists. Moreover, what things are found in this country, such as tourist destinations to street food culinary tourism. However, in this discussion, we summarize which tourist destinations you must visit in this country. Therefore, we have listed these places in the article entitled 10 Attractive Destinations in Malaysia for Your New Exploration Experience. Let's discuss!
LEGOLAND Malaysia Theme Park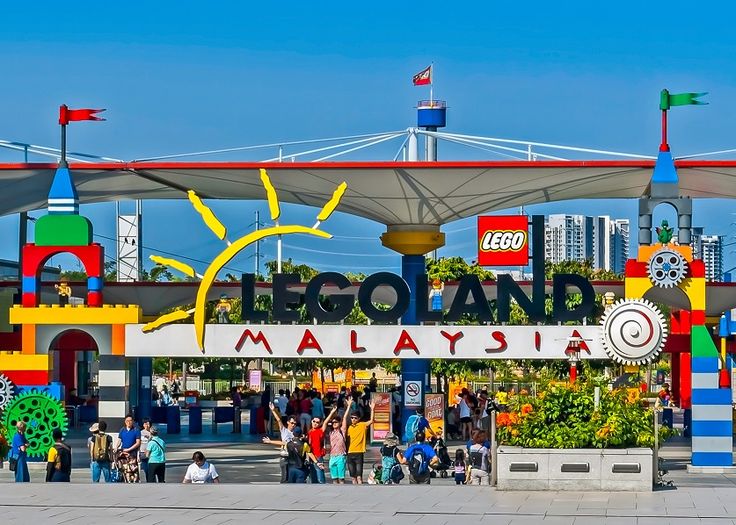 The first attractive destinations in Malaysia is Legoland Malaysia Theme Park. Who does not know this very popular tourist spot? Almost all over the world know about this place. Which is a place that provides a variety of fun activities. In addition, Legoland Malaysia is an amusement park as well as a destination that is almost loved by people around the world. And also you will be taken to some fun rides that you cannot find in any amusement park. In addition, at Legoland Malaysia Theme Park you will find rides such as slides, shows, and many other activities. So, you will feel a pleasant exploration experience.
1 of 10
Islamic Arts Museum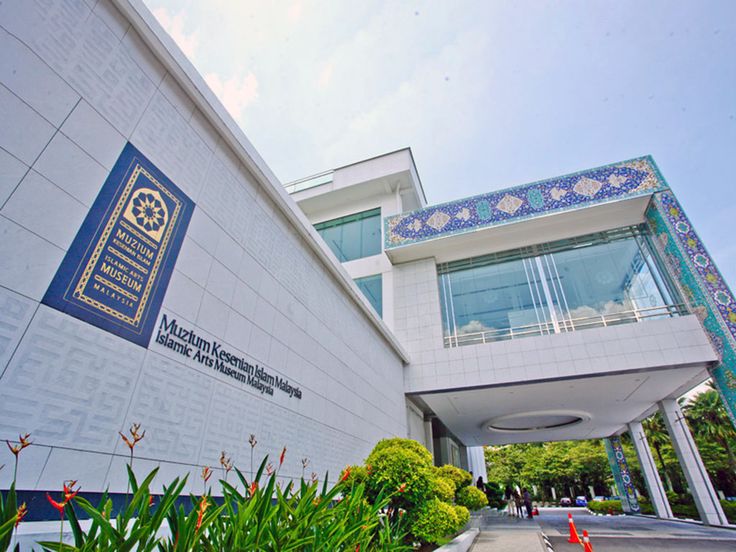 Religious places or places that have strong cultural values are very often found in this country. The Islamic Arts Museum is a place where the culture and beliefs of the majority of this country are merged, then turned into this place. Meanwhile, you will find things related to Muslim beliefs as well as art. And the fact is you don't have to go far to explore Malaysia to find this interesting place. Because the Islamic Arts Museum is located in the downtown part of Kuala Lumpur, Malaysia. Moreover, this place has become very popular since its opening of this place on December 12, 1998. There is another interesting fact that the Islamic Arts Museum is the largest museum of the Muslim faith in Southeast Asia.
2 of 10
George Town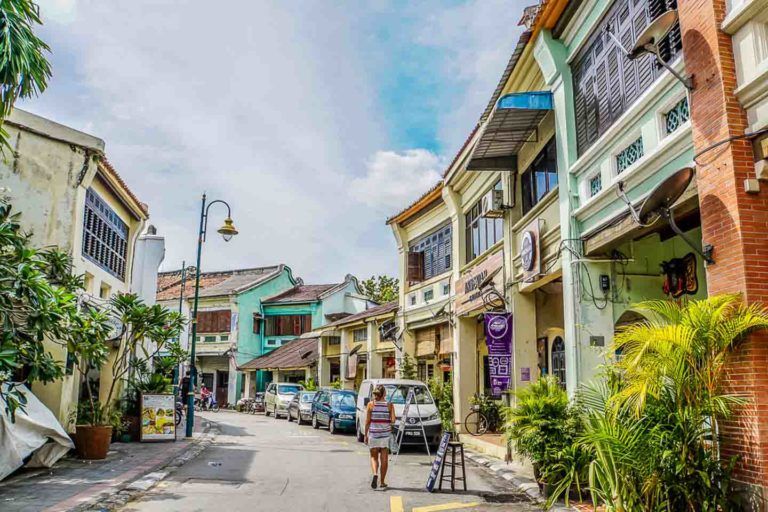 The next attractive destinations in Malaysia is George Town. A city where there is an interesting diversity for you to explore. What you often find is mouth-watering street food. In addition, the taste of street food in this place is famous for being authentic and still traditional. You can also find some items or souvenirs in George Town for you to give to those closest to you or your family. In addition, if you come in July-August you will find a lively festival activity in George Town. Festivals offered include food festivals, cultural festivals, and art festivals. So, you are obliged to schedule your vacation to Malaysia.
3 of 10
Petronas Twin Towers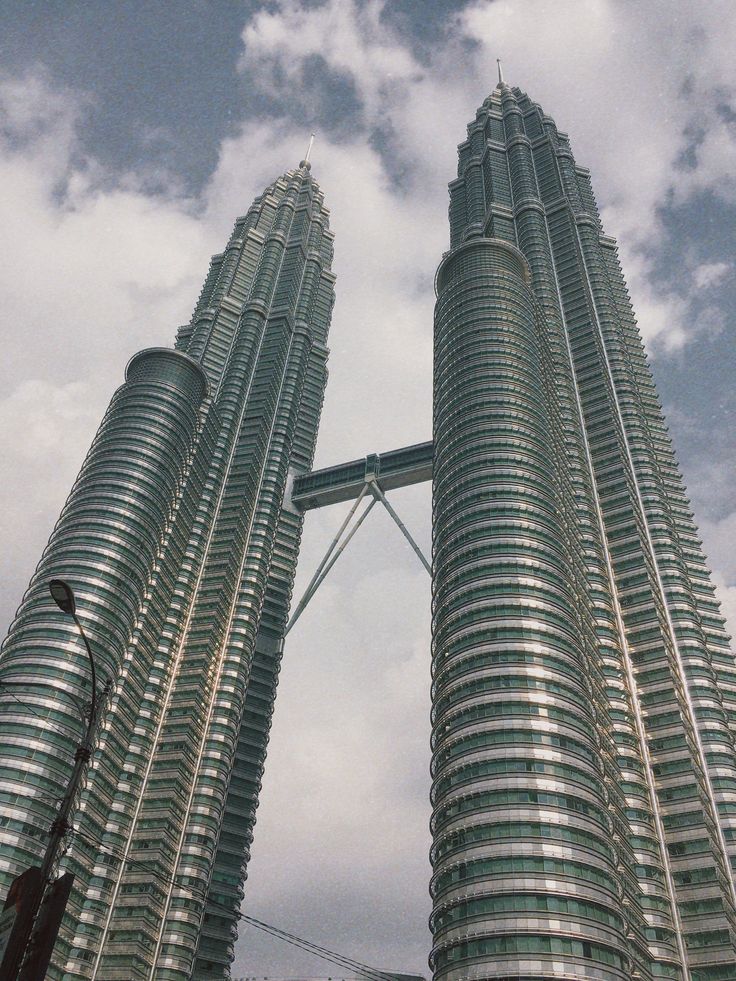 Landmark is a thing to attract tourists to visit an area. Malaysia has a landmark that is quite global, namely the Petronas Twin Towers, because of this, many foreign tourists visit this destination. In addition, not only foreign tourists who want to visit this very popular tower, but also local residents often visit this place.
Moreover, these twin towers have a height of approximately 452 meters, 88 floors, and a total of 76 elevators. These towers were built to support the needs of the modern market and technology in this country. Companies that take shelter in this tower include Microsoft, Huawei Tech, IBM, and many more. Meanwhile, for the other part, Petronas Twin Towers also offers several shops for the needs of tourists, namely works of art to multi-purpose goods.
4 of 10
Sunway Lagoon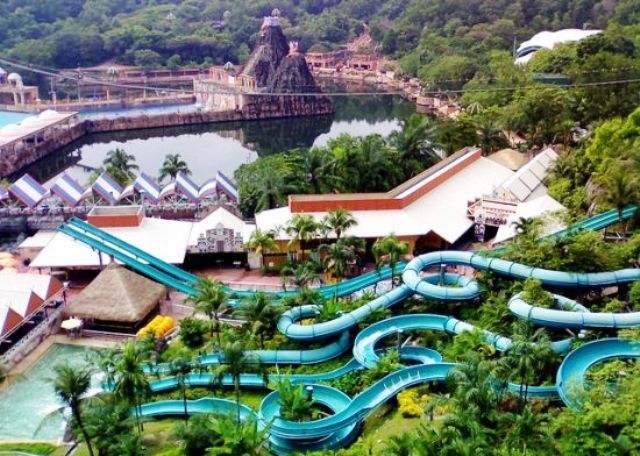 The next attractive destinations in Malaysia is Sunway Lagoon. The water park is the most fun thing to do in summer. Especially tourists who come from European countries definitely want to feel the freshness of the sweltering season. In addition, Sunway Lagoon is open for all kinds to enter this water park. Activities that you can do include a scream park, a long slide, and a thrilling twister slide. What's more, this place also offers several things for children such as a wildlife park and a water park. There are tips for you to visit this place, namely, come during opening hours. Because when you arrive early you will try these fun rides.
5 of 10
Johor Bahru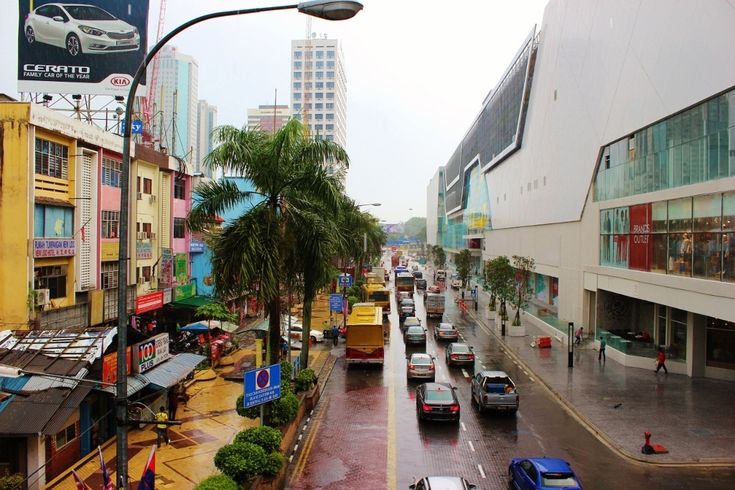 Ancient and quite popular tourist attractions are things that are favored by tourists. Especially Southeast Asian countries love the ancient tourist attractions of Johor Bahru. Not only is it an ancient place, but you will also feel a holiday sensation to Desaru Beach. The beautiful sand and waves are very interesting to visit this tourist spot. Moreover, you are in the Johor Bahru area you can find some legendary cake shops. And the cake shop has cakes with soft and delicious flavors. In addition, you will feel a pleasant holiday sensation when you come to this place at night. Because at night this tourist spot will look amazing and charming. You will be offered several activities such as an exploratory walk at the Johor Bahru night market.
6 of 10
Kuala Lumpur Tower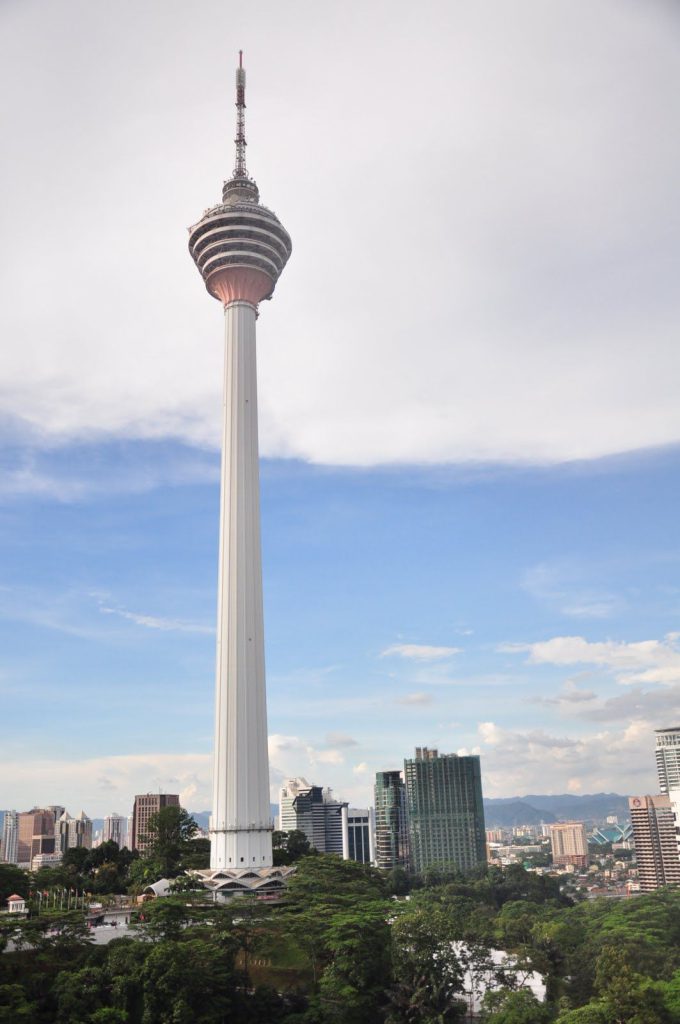 The next attractive destinations in Malaysia is Kuala Lumpur Tower. The beautiful view of the panorama is the most important thing you get at this destination. However, not only have panoramic views, but you can also see views of high-rise buildings in the city of Kuala Lumpur. Besides that, you can also do some fun activities in this place such as a mini zoo, XD theater, to an upside down house. These activities make you not bored in this high tourist spot. In fact, Kuala Lumpur Tower has a height of 421 meters and a full 360 degree rotation. What's more, this place also offers several restaurants with great taste. So, you are obliged to visit the tourist attractions Kuala Lumpur Tower.
7 of 10
Penang Hill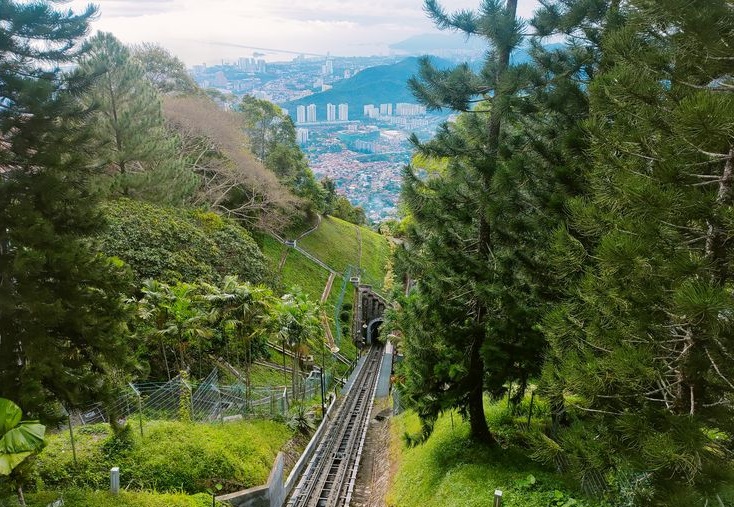 Traveling to Malaysia should not miss its peak destinations and one of them is Penang Hill. In this place you will see several green areas that are maintained for their beauty. Meanwhile, peak destinations can refresh your fatigue during the working day. Before you leave for Penang Hill you will ride using a cable car which has very adequate facilities. The facilities contained in the cable car such as air conditioning to a clean place. Moreover, you will be taken by cable car for about 10 minutes. Because Penang Hill has a height of 2,007 meters from the station to the top of Penang Hill. In addition, you will see some large trees and views from the cable car.
8 of 10
Bukit Bintang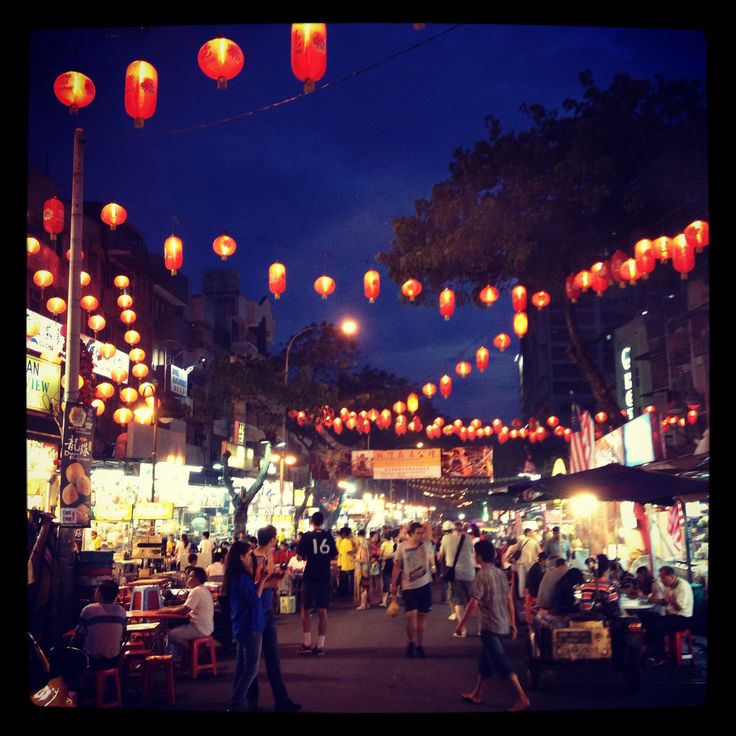 The next attractive destinations in Malaysia is Bukit Bintang. Bukit Bintang is a tourist destination that is timeless. Due to the fact that this place is a popular tourist destination for foreign tourists. The nightlife of Bukit Bintang is an attraction for tourists, and this place has a variety of pleasant offerings. Any activities in this place are in the form of nightclubs, shopping centers, and much more. So, if you are interested in this place you must come after 10 pm. Because you will be nightlife and of course interesting for you for lovers of the nightlife.
9 of 10
Danum Valley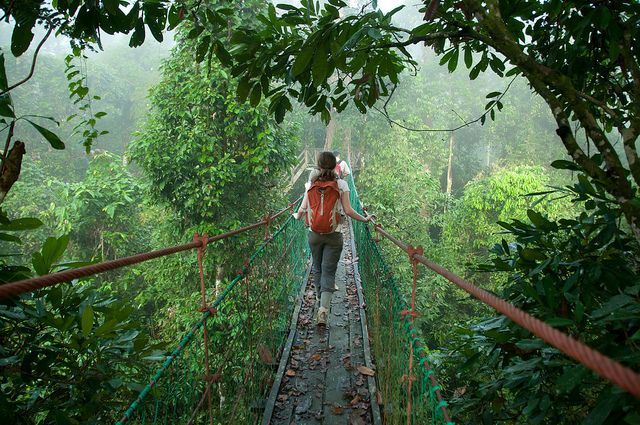 The last attractive destinations in Malaysia is Danum Valley which also ends our discussion. Meeting animals is fun for some people. Rainforests are the stuff you get from Danum Valley. Moreover, you will also see some of the ancient sites found in this tourist destination. Danum Valley in fact is quite a sacred place for Malaysians. So, if you are interested in this tourist destination, you have to control your behavior to keep this place safe.
10 of 10
Thus our discussion of 10 Attractive Destinations in Malaysia for Your New Exploration Experience. Tourist attractions are places to reduce fatigue when tired of working all day. If you visit tourist attractions, your body and soul may feel relaxed and good. In addition, traditional Malaysian dishes or dishes are mandatory for you to try. From the authentic taste to the collaborative mix of flavors found in the dishes of this country. Moreover, from the reference to the tourist attractions above, we hope that you can visit and explore these tourist attractions. Happy traveling!